Day Trips Around the US
Taking a little day trip can be the best medicine! And if you really need a shot in the arm, weekend trips are a lifesaver. With this in mind, the Divas wanted to put together a little (ok, a BIG) list of some fun day trips, and, in our opinion, the best weekend trips, for each state in the United States! Start planning your next adventure with your sweetie or family today! In short, these fun day trips are going to be some of your best memories. So, that being said, I'm pinning and dreaming for free weekends starting NOW!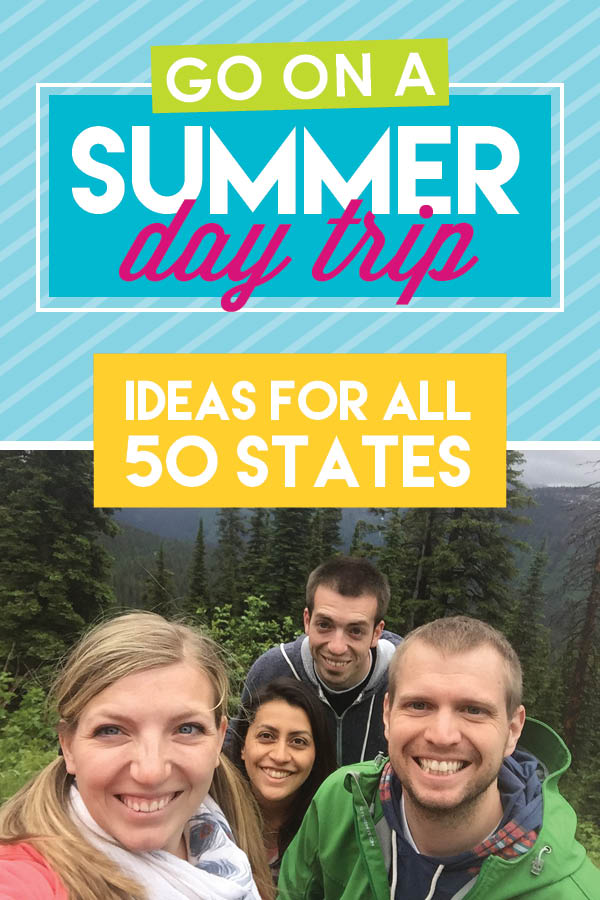 To help you plan out your dream day-trip, we have separated the states by their time zone, with Alaska and Hawaii sharing a link. Just click on the category that best suits your needs and off you go! All things considered, the United States has hundreds of options – we're just giving you a little taste.
By the way, some states span two time zones. If this is the case with an individual state you are looking for and you can't find it, just look in its shared time zone. At any rate, we tried to see in which zone the majority of the state fell. Ok! Now it is your chance! Go and seize the day (just like the Newsies did) and enjoy your day trip!
Eastern Time Zone Day Trips
The Eastern coast has so much to offer. Not only is it a location rich in history, but there is plenty of culture and fun! Whether you are in New England or down South, your guide to the best day trips on the east coast is right here. Of note, some places on this list may be better suited for weekend trips to really take in all the goodness. So, if you have a free weekend, consider visiting one of the places below!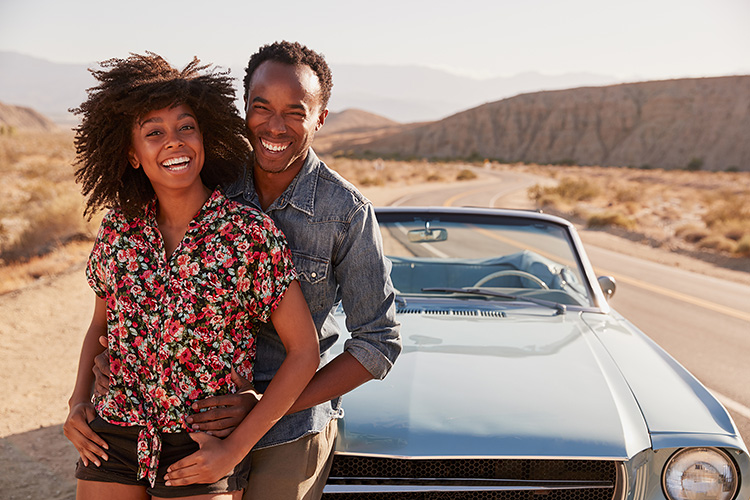 Connecticut
Book Barn – A used bookstore is fun, but is it a day trip? This one is. Located in Niantic, Book Barn has 5 themed buildings over the course of a mile and houses 500,000 books! 

Steep Rock Preserve – This thickly wooded area boasts tunnels of trees and also an old railway tunnel through which you can walk. Getting outdoors will unquestionably make for one of the best day trip ideas. 
Delaware
Rehoboth Beach – This beachside town is the perfect place to go fly a kite! Not only does it have a boardwalk, but they also offer free concerts at the bandstand. 

Hagley Museum and Library – Visit the original mills of the famous du Pont family and learn about the industry (or at least the hard work and ingenuity) that helped shape our nation. 
Florida
Castillo de San Marcos – The oldest masonry fort in the United States, the reconstructed wall surrounds St. Augustine, Florida. Without a doubt, it is a sight to be seen. 

Ernest Hemingway House – Make this stop on your tour of Old Key West to discover the home of one of America's most famous authors. Not only was it his location during his most prolific time, but it has been kept up wonderfully.
Georgia
 Athens – Known for its Antebellum architecture, Athens is the start of Georgia's Civil War Town trail. Due to its historical nature, there are also plenty of beautiful antique stores. 

Savannah – Ghost stories, Spanish moss, and Southern hospitality await you in this historic Georgian city. Because of its breadth of culture, you will never be bored. 
Indiana
 Indiana Dunes – This national park stretch 15 miles along Lake Michigan and boasts not only dunes and wetlands but also forests and beaches. 

Shipshewana – This is the third-largest Amish community in the United States (beautiful handmade goods!) but also hosts the largest flea market in the Midwest. 
Kentucky
 Churchhill Downs – Visit and learn about the Kentucky Derby, but don't forget your hat! 😉 Horse fans will love this fun day trip.

 Paducah – This is a designated Creative City by UNESCO. It celebrates cultures through creativity in the form of a quilt museum, murals, and more!
Maine
 Fort Kent – Visit this idyllic town that claims the first mile in the United States! First, meander by the St. John River, then visit the actual Fort Kent. 

Bass Harbor Head Lighthouse – Located in Acadia National Park, this beautiful lighthouse sits along the rugged Maine Coastline and will make all your lighthouse picture dreams come true! 
Maryland
 Harriet Tubman Byway – Starting in Cambridge, this byway winds 125 miles through Maryland and up into Delaware. As a matter of fact, you could spend up to 2 days exploring the 45 historically significant stops of the Underground Railroad, but they also say much can be done in just 2 hours.

 Antietam Battlefield – The location of the "bloodiest day in American history" is cared for by the National Parks Service and offers plenty of opportunities to learn about our nation's past. 
Massachusetts
 Boston – It seems a little obvious to put the major metro of the state on this list, but it's a must. Walk the Freedom Trail and make sure to stop by Mike's Pastries for a cannoli! 

 Salem – The witches kind of still rule this historic town. If you enjoyed

The Crucible

, you're going to love learning its origin story!
Michigan
St. Joseph – Anywhere that boasts a hand-carved carousel is automatically moved to the top of my list. Not only that, but it sits on Lake Michigan and is a beauty to behold. 

Mackinac Island – There are no cars and no troubles on this sweet little island. Walk around and enjoy small shops and some legendary fudge.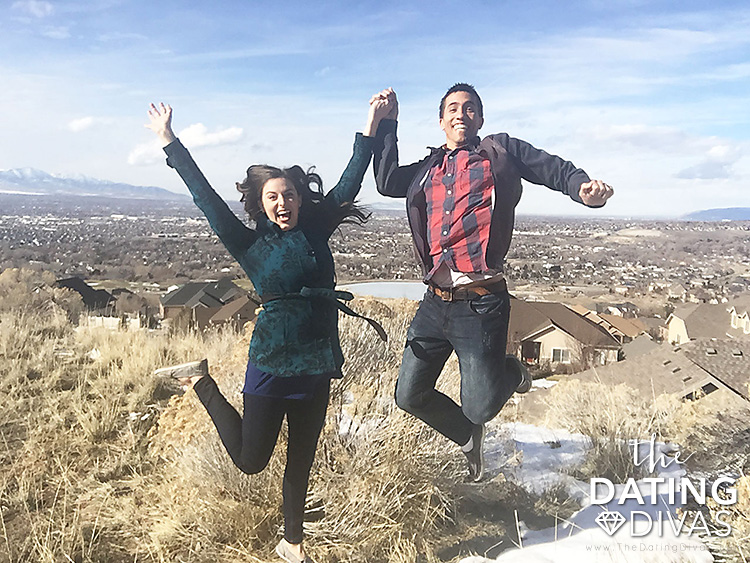 New Hampshire
 Rye – Go up the Atlantic coast and book a whale watching tour. 

 Mount Washington Observatory – Take your budding weatherman to a famous observatory to learn about the atmosphere. 
 New Jersey
 Grounds for Sculpture – This Hamilton, NJ exhibit was founded by artists for artists and is continuously growing. Walk the manicured lawns and view over 400 art pieces.

 Wildwood – 5 miles of white-sand beaches + a boardwalk and amusement park are quite the draw, not to mention the historical Cold Springs Village or the Cape May County Park and Zoo. 
New York
Walkway Over the Hudson – visit an old railway bridge that has been turned into an elevated walking park over the Hudson River. 

 Times Square – How could we not?! If you are within a day's travel to New York City, this is a must! Find the red steps, see a show, and enjoy the atmosphere.
North Carolina
Biltmore Estate – This is America's largest residence! Take a drive to Asheville in order to enjoy time hiking, walking the gardens, picnicking, or even visit their winery! Vanderbilt sure knew how to build them!
Sliding Rock – Take the plunge into a natural 7-foot deep pool, but only after riding down a 60-foot natural waterslide! Lifeguards are on duty, and they recommend wearing old shorts and sneakers if you plan on going down.
Ohio
Château Laroche

– Loveland, Ohio, has a Medieval-inspired castle that was built by a Boy Scout Leader and then left to his troop upon his death!  Not only is that adorable, I'm super interested to see this castle! 

Dayton – Flight lovers need to go to Dayton, where the Wright brothers started their experimentations with flight. Not only was Kitty Hawk essential, but so was Dayton in leading to our modern-day jet setting. 
Pennsylvania
 

The Hershey Story

– Go to Hershey Pennsylvania and learn all about the chocolate baron's beginnings. 

Falling Water

– See Frank Lloyd Wright's seminal work in Bear Run. Tours should be booked beforehand, but are totally worth it. 
Rhode Island
 Slater Mill – Located in Pawtucket, RI, this is the birthplace of the industrial revolution. You can go to a visit a mill and see other historic structures. 

 The Newport Mansions – Get a peek inside the Gilded Age of Rhode Island. The fabulous mansions (like the

Rosecliff

) have been used for many films, including

The Great Gatsby

.
South Carolina
Charleston

– Arts, culture, food, and history are only a few of the perks that come with a day trip to Charleston. Wander down cobblestone streets and start thinking about staying overnight instead of just a day! 

 

The Low Country

– Go on a day trip through the low country, starting in Old Town Bluffton, and experience coastal living.
Vermont
 

Ben and Jerry's

– Visit Waterbury solely for the chance to tour the legendary factory that has produced such ice cream legends as Phish Food, Half-Baked, and Cherry Garcia.

 

Vermont Maple Outlet

– Get your syrup fix at this family-owned farm. For over 100 years, they have been producing delicious maple products. 
Virginia
Washington, D. C. this feels kind of obvious, but if you are in the area, you NEED to see the nation's Capital and White House! Just make a plan to take a few day trips to the area and visit as many historical sites as possible. 

Skyline Drive – This is a 105-mile drive through Shenandoah National Park and the Blue Ridge Mountains. Take some conversation starters, and enjoy the ride!
West Virginia
 

West Virginia Penitentiary

– Take a tour of this foreboding Gothic prison that opened in 1876 and didn't close until more than 100 years later. 

 

Cass Scenic Railroad

– Block off a few extra hours and ride the train through an authentic company town.
Weekend Trips in the Central Time Zone
For this section of this round-up, you'll learn how to visit the best sites that the Heartland has to offer. Firstly, we polled our Divas and did a little research ourselves to find the best weekend trips and the most exciting day trip ideas in this time zone. We've determined all the places you just HAVE to see within the central time zone of the United States! This list includes visiting historic places, a diamond mine, or even Elvis' home. Without a doubt, you'll find some of the best day trips on this list!
Alabama
Childersburg: This little town touts the title of "Oldest Settlement in the Nation" – to emphasize that it was settled back to the 1500s!

Mooresville: Another famous town in Alabama. The whole city is on the National Registry of Historic Places! To repeat, the entire city!!
Arkansas
Petit Jean – This Arkansas state park features original buildings built by the CCC, pools, playgrounds, and picnic areas. All of this in the shadow of the legendary Petit Jean Mountain.

Murfreesboro – Besides being fun to say, this is the only diamond site open to the public in the US! You can mine your own gemstones and take them home with you
Iowa
Amana – Wilkomen to a town full of authentic German ambiance! There are 7 scenic villages for you to enjoy on this day trip. 

Crystal Lake Cave – Take the kids' gem-mining and fossil hunting. You can even go spelunking! 
Illinois
Nauvoo – Take a step back in time when you visit their local bakery, blacksmith, and candlemaking shop, all run by volunteers of the Church of Jesus Christ of Latter-day Saints. 

Starved Rock State Park – 13 miles of trails and 11 canyons await at this park in Utica. There is also campsite reservation available if you want to make it more than just a day trip. 
Kansas
Kansas City Joes BBQ – Don't go to Kansas City and miss the BBQ! Kansas City Joes is top of the line, they have more than 1 location so you can make your day trip to Kansas City, Olathe, or Leawood.

Sunset Zoo – Go visit this beautiful zoo in Manhattan,  Kansas then you can tell everyone that you went to Manhattan for the day! :p
Louisiana
French Quarter- Take a ride on a streetcar, and then you MUST try a beignet!

Swamp Tour by Airboat – Get a look at that Louisiana bayou from the best seat in the house. 
Minnesota
Mall of America – Built in 1992 this is THE mall. Take a day trip to explore some of its 520 stores or one of its many attractions (coasters, an escape room, and live entertainment) 

 Gooseberry Falls State Park – Walk among Civilian Conservation Corps log and stone structures and maybe even see the Northern Lights on the banks of Lake Superior. 
Mississippi
Tupelo – Are you an Elvis fan? Visit his birthplace and home. 

Biloxi – Maybe you think New Orleans is the home of Mardi Gras, but for the state of Mississippi, it's Biloxi! Civil War enthusiasts will also love the history
Missouri
Branson – Silver Dollar City, Titanic Museum, Showboat Branson Belle, Dixie Stampede Dinner, Table Rock Lake
Redmon's Candy Factory – If you or your love have a serious sweet tooth, then this Missouri Willy Wonka needs to be on your list. They are located in Phillipsburg and have 1,000s and homemade fudge by the pound.
Nebraska
Ashfall Fossil Beds State Historical Park – See new species unearthed in this working dig that used to be a watering hole for prehistoric animals. 

Omaha – An unlikely award, Omaha has the most restaurants per capita! Plan a foodie day trip in addition to learning about the Lewis and Clark trail. You should also check our the Bob Kerrey pedestrian walkway over the Missouri! 
North Dakota
Dakota Thunder – See North Dakota's most popular roadside attraction and the world's largest buffalo outside of Jamestown.  In truth, you might have the selfie of the week with Dakota Thunder smiling behind you.

Scandinavian Heritage Park – Whether you have Scandinavian heritage, or just love Ikea, you can get your fix in Minot, North Dakota! The Scandinavian Heritage Park has a 30′ tall Dala horse in addition to a typical Norwegian house and storehouse.
Oklahoma
Route 66 Museum

– Go et your kicks, on Route 66! Together with the big-band sound, classic cars, and an authentic diner, you can relive the heydays of highway travel.  

Woolaroc

– Oilman Frank Phillips' main goal when he founded Woolaroc was to preserve the west, educate, and entertain. This is done in connection with an on-site animal preserve. 
South Dakota
Badlands

– One of the world's richest fossil lands. For instance, did you know that rhino used to roam in South Dakota? Take a day trip to learn more about this unlikely area. 

Mount Rushmore – This behemoth begs to be seen. Visit this national monument and be astounded at what humans can do. 

De Smet – If you are a fan of

Little House on the Prairie

, you need to take a day trip to De Smet! Visit the open-air museum and see different sites mentioned in the novels. 
Tennessee
Nashville – Music City has so much to offer! Visit the Opry and settle into the great musical culture of America. 

Memphis – Visit the birthplace of Rock' n' Roll with a day trip to Memphis. You can visit recording studios of the greats: Elvis, Johnny Cash, and Roy Robinson. 
 Texas
Zilker Park – Austin's park features a 3-acre pool filled by spring water and is popular year-round. Its history has landed it on the National Register of Historic Places.

San Antonio River Walk – View historic San Antonio from the River Walk. You can take boat tours, shop, eat and enjoy!
Wisconsin
Lake Geneva

– More mansions? Yes, please. I will never tire of looking at other peoples' homes and Lake Geneva delivers! There's plenty to do and see and a railroad museum to boot!

National Mustard Museum

– Looking for an out-of-the-box day trip? Do you like mustard? This museum in Middleton is your next stop.
Mountain Time Zone Day Trip Ideas
Welcome to the West! Traverse mountains, visit national parks, or relive a wild west shootout, all with these day trip ideas! When you set out with the idea of quality time, any of these could become your favorite memory of a fun day trip. If any of these ideas suit your fancy, plan it out and make it happen! Whether you schedule it for months away, or make a spontaneous day trip on a whim, you'll unquestionably have a memorable experience!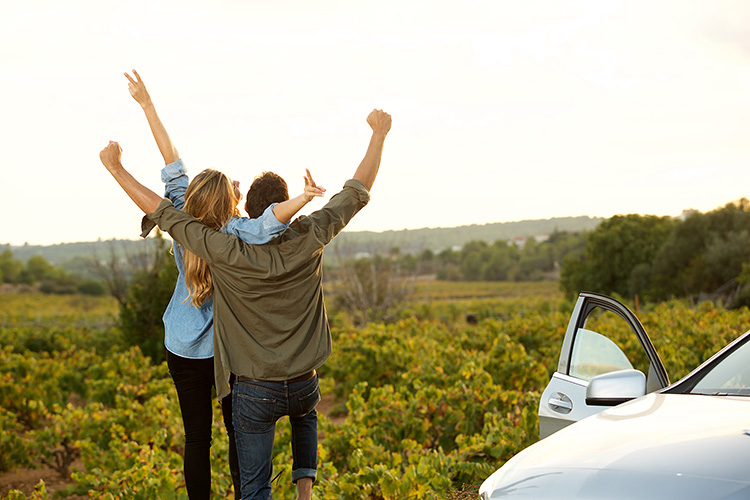 Arizona
Sedona – Go visit the majestic red rocks and experience the calming atmosphere of the vortex sites. Evidently, the swirling centers of energy are conducive to healing and centering. 

Tombstone- The wild west town claims to be "too tough to die!" and features daily shootouts, mines, and a ghost tour!
Colorado
Estes Park – Nestled at the base of the Rocky Mountains, Estes Park is a beauty to behold. Wildlife watches and an aerial tram are exciting to-dos on your list. 

Mesa Verde National Park – We would go back time and time again to see these magnificent cliff dwellings! The first time we visited, we were awestruck. To illustrate how much there was to do, I had to take a lunchtime nap because we packed so much into the morning and still have tons to do in the evening!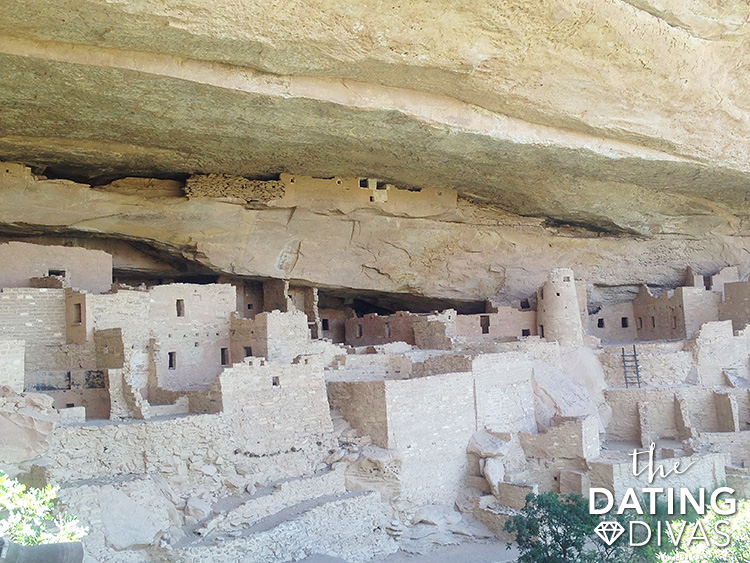 Idaho
Island Park – Breathe in the mountain air amid multiple national parks and forests. Now, I'm only telling you about it on the condition that you don't tell your friends! ;P

McCall – The city surrounds the beautiful Payette Lake with sandy beaches, kayaking, watercraft, hiking, and snow skiing. Accordingly, an outdoor enthusiast's heaven.
New Mexico
White Sands – The national park is in the Chihuahuan Desert and features unparalleled white gypsum dunes – can you imagine having your family photos taken here?!

Sandia Peak Tram -The tram runs adjacent to Albuquerque and is 2.7 miles long. Thereby giving you a chance to view New Mexico from a different angle on this European-inspired tram.
Montana
 Glacier National Park – This is a national park that spans borders. The other half is in Canada! Our biggest tip? So long as you spend some time driving the Going to the Sun Road, the trip will be worth it.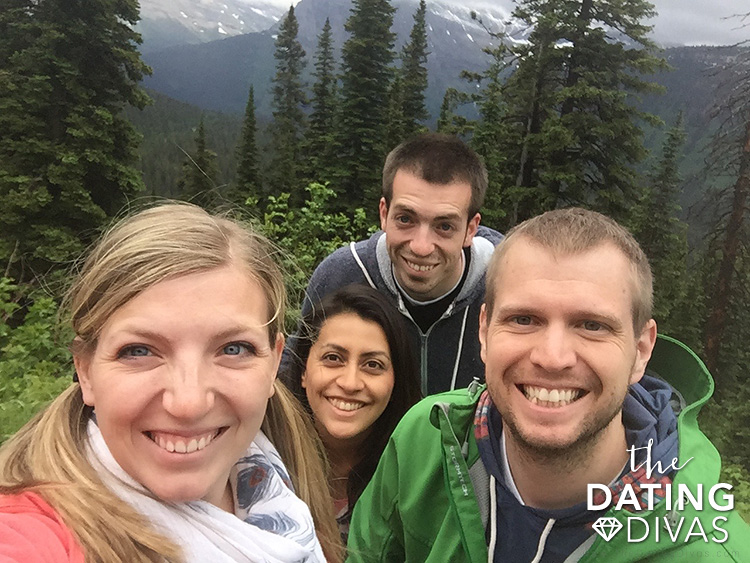 Lewis and Clark Caverns – Hike up to the top then afterward, weave your way down a mountain full of stalactites and stalagmites. 
Utah
Park City Olympic Park

– Not only will you see where the Olympians competed in the 2002 Olympics, but during the summer you can even tube down a ski slope! 

Garden City – This is a quaint town that is called the Caribbean of the Rockies because of the crystal turquoise waters of Bear Lake. It feels coastal, and community-focused – not to mention the most delicious raspberry shakes!
Wyoming
Yellowstone National Park – Do we need to introduce one of the most iconic national parks of all time?! Hop over to the hot pots, marvel at the meadows, and bet on seeing some bison. 

 Jackson Hole – The center of the 'old west' this town features hiking, tourist attractions, snow skiing, white water rafting, horseback riding, and so much more.
Pacific Time Zone Day Trips
In our opinion, some of the best weekend trips involve the ocean. With that in mind, we have a list of the best day trips along the Pacific coast. Not only will you enjoy the fresh sea breeze, but also the forest shade and the city lights. All things considered, you can't go wrong with any of these choices. And if it's the ocean you're craving, don't forget your swimsuit, shades, and a cool drink. We want your day trip to be relaxing AND fun!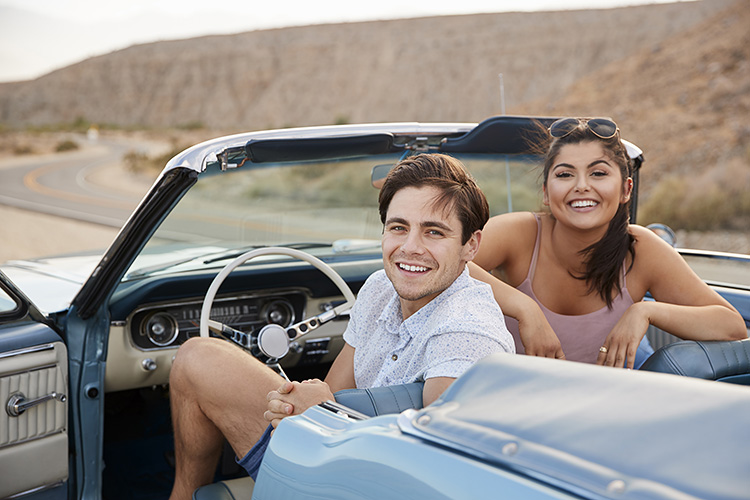 California
Cannery Row and the Monterey Bay Aquarium – History buffs, foodies, and sea-life enthusiasts will love this part of northern California. First, walk the iconic Cannery Row and dine in some delicious shops, then learn more about marine life at the famous aquarium. 

17 Mile Drive – Take a drive along a beautiful coastline and stop for some undoubtedly legendary pictures. 17 stops, 17 miles. You'll love it! 
Nevada
Las Vegas Strip – take a day trip to the most iconic part of Nevada. Go see the Bellagio Fountains, get a giant milkshake at BlackTap, then lastly, dine in Paris.

 Boulder City – This charming town is outside of Vegas and has oodles of charm. This sweet Nevada feel is found along each and every street – places such as their antique shops and diners or the local park where Big Horn sheep graze. 
Oregon
Seaside

– A Pacific seaside town that features miles of beach, quaint shopping (try the taffy!!), and of course, more fun activities like kayaking and arcades! Not to mention the amazing views.

Crater Lake National Park

 – The deepest lake in the US and incredibly clear, was formed when a volcano triggered the collapse of a tall peak. Without reservation, this is worth the drive.
Washington
Forks – Yes, this is where Twilight was filmed; however, you feel about the books and films, this place is amazing. Its gorgeous beauty is probably in part to being one of the rainiest places in the US. Take a trip to enjoy the greenery. 

Pike Place Fish Market – You don't have to throw a fish to enjoy being here, though, during your trip, you will probably see one flying in the air. This public market is an experience as well as being a place to find some delicious fish. 
Alaska and Hawaii Travel Ideas
Alaska and Hawaii are the only 2 states that aren't continental. For this purpose, we have linked them up to their own category. While Hawaii has many different islands, we just chose 2 trips overall. And I don't think anyone can only do a day-trip to Alaska, or Hawaii,… but if you are there, below are our suggestions.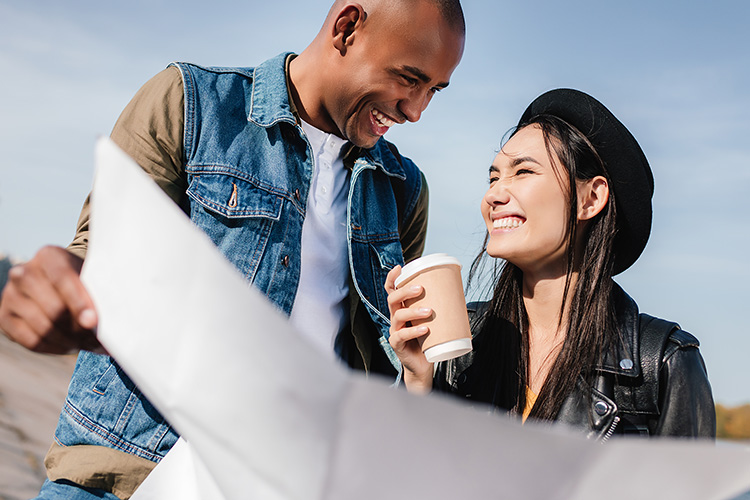 Alaska
Whittier – This city is the gateway to the Prince William Sound and offers forest, sea, and mountain vistas. 

Denali – Visit the tallest peak in North America, in addition to roaming one of Alaska's EIGHT National Parks. 
Hawaii
U.S.S Arizona – Honor those who fought in WWII and especially the brave soldiers who perished during the attack on Pearl Harbor.

 Polynesian Cultural Center – Learn about all the different Polynesian islands in addition to seeing examples of native dance and dress. 
Phew! 100 ideas for your 90 days of summer! As you travel around, don't forget to make a record of your memories with our Travel Map! Following each trip, print off your favorite photo and stick it on the map for an everlasting memory!
Lastly, we know that this list is far from exhaustive. That would be impossible! So we need your help. Give us and all the other readers your other suggestions in the comments below :). And finally, read over our favorite travel essentials, then get out and have fun!