Bachelorette Party of the Century
A party like no other, the bachelorette party baby! Getting together with all of your girls and celebrating the special bride is a night no one will ever forget! So no pressure, right? Take a deep breath and look no further because if you're searching for the best bachelorette party ideas, we have got you covered! Here at The Dating Divas, we gathered over 70 ideas of our favorite fun bachelorette party ideas. Because ultimately, girls just wanna have fun! So to plan all of the bachelorette party ideas, you must check out all of these epic party tips that will reflect the bride's interests and take your girl's night to a whole other level!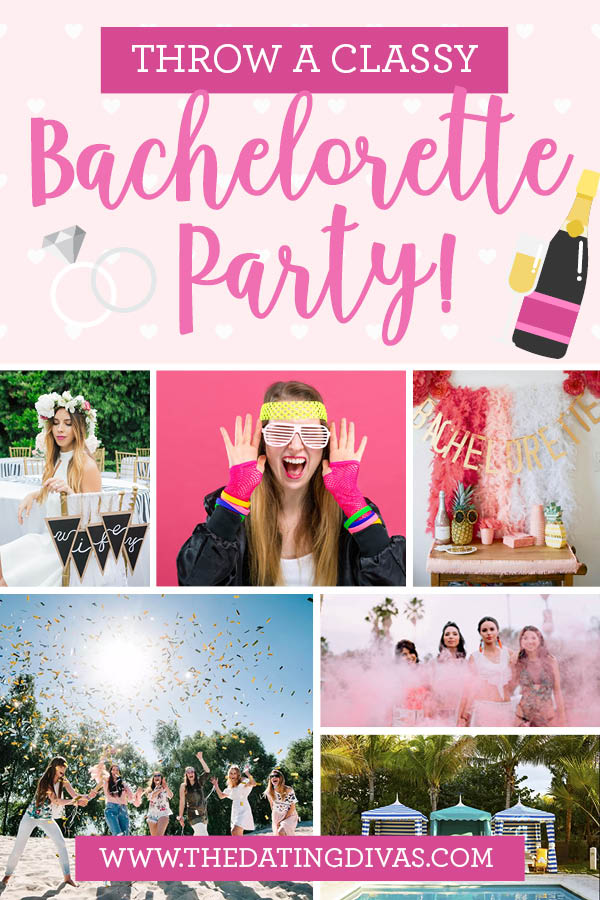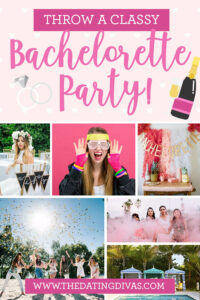 With this many fun bachelorette party ideas, you're sure to create the most epic bachelorette party of the century! We've broken them up into 5 categories:
I can't wait to get started! First up… How to Host!
Bachelorette Party Planning
Your best friend is getting married!!! Hooray! Now, you are taking on the bachelorette party. May sound like no big deal, but once the bachelorette party planning begins, you may start to feel a bit overwhelmed. With these fun bachelorette party ideas to help with planning, your mind can be at ease! Start with getting the list of girls from the bride. Once you get a headcount, begin planning the location, date, and time! Then create adorable invitations that represent the theme you have chosen that best reflects the bride's interest! Your girls will be so excited to celebrate the bride's bachelorette party!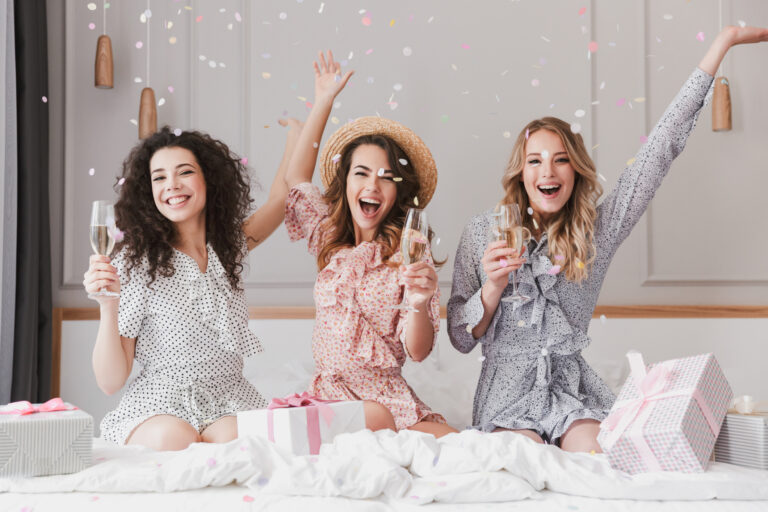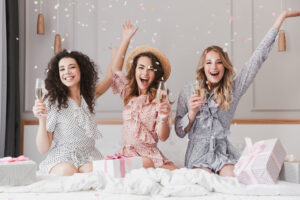 Fun Bachelorette Party Ideas
A bachelorette party can be so much more than a night out with the girls. But before getting into bachelorette party planning mode, first thing's first: Consider the budget! Chat with other guests and see what the girls are comfortable spending, and doing so will help narrow down the options. Also, it's perfectly okay to chat with the bride and get her ideas on what she would like to do! Throw out a few activities and ask her to pick her top favorites and then take it from there. Focus on the bachelorette party themes, decorations, and games! Those are the main three topics to help navigate you in creating the best bachelorette party ever!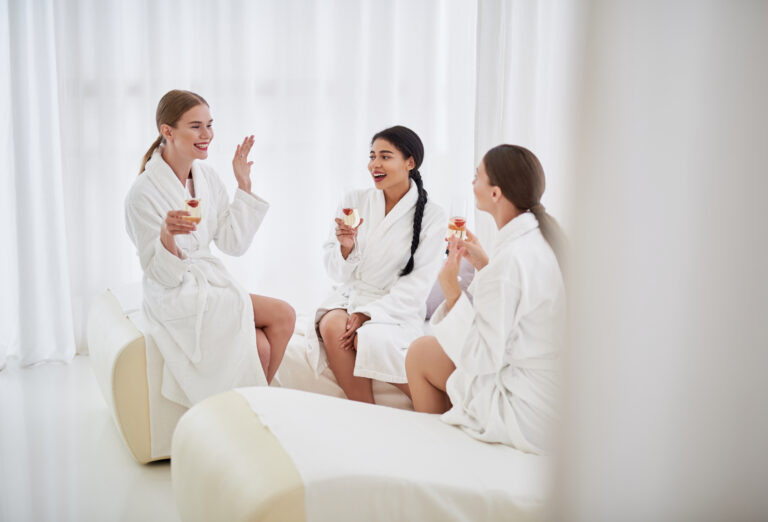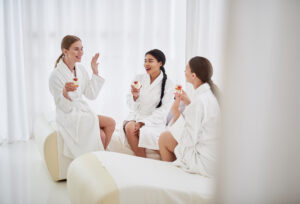 Gifts and Party Favors
One of the best parts of an epic girl's night is getting bachelorette party favors to enjoy throughout the weekend. Needing some inspiration on what to include in your bachelorette party favor bags? Here's a round-up of our favorite bachelorette party ideas that will be a hit with the I Do Crew. When it comes to bachelorette party favors, there are two ways you can go: go big or go home! You can either give the bridal crew fun items to use or wear while they're at the party, or you can get them favors to take home and enjoy after the fun night. Now don't forget the bride! Here are a variety of cute, yet affordable, bachelorette party favor ideas AND gifts for the bride.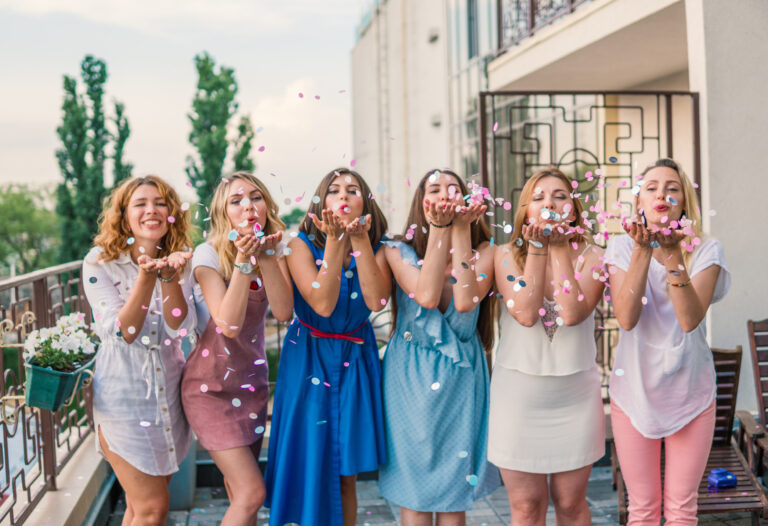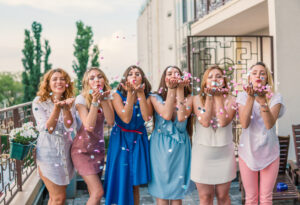 Bachelorette Party Games
Now what you have really been waiting for, the bachelorette party games! It ain't a bachelorette party without games, right?! But if you really want to make your bestie's party memorable for years to come, you'll need some great bachelorette party games. To get the party started off right, consider a fun game of lingerie bingo or even a photo challenge! With so many options, strive to choose games that the bride will love! Because ultimately, it's her night, right? Here we have an incredible list of fun but classy bachelorette party games just for you and your I Do crew!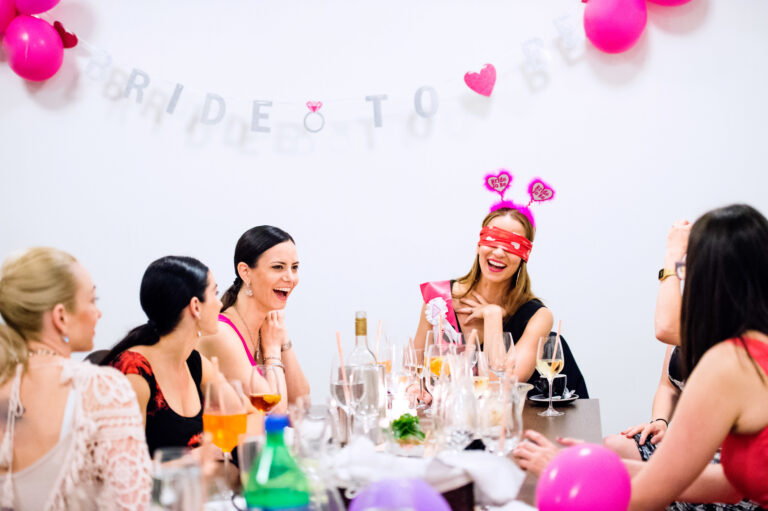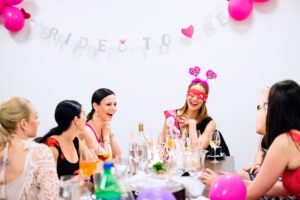 Ways to Spoil the Bride
When hosting a party for someone else, your main focus should be on the special person you are throwing it for! In this case, your best friend – the BRIDE! Choose to base the entire bachelorette party ideas on spoiling her! Ultimately, the purpose of bachelorette party planning is to help your bestie kiss her single life goodbye, spend time with her girlfriends and, of course, have lots of fun. But, it is also a time to get away from the stressful wedding planning and to relax. Some ways to spoil the bride is to focus on the bachelorette party themes! Is she sporty? Musical? Base the entire theme on what she loves to make her feel extra special!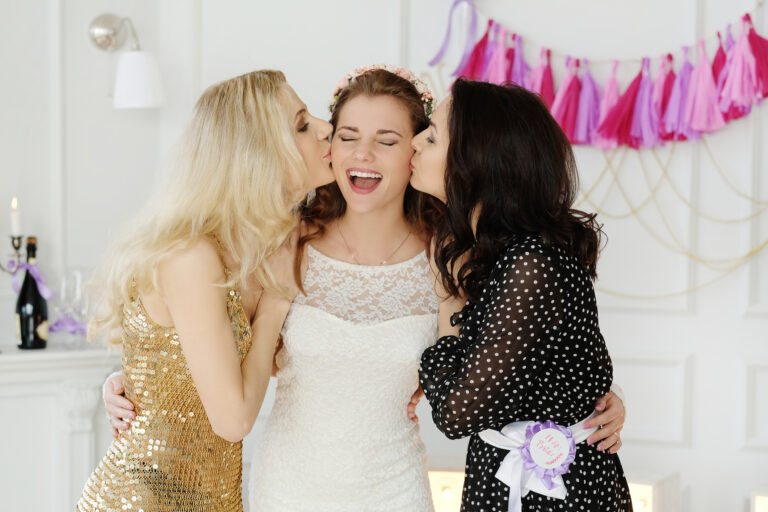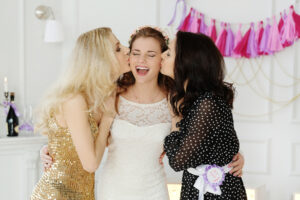 But if you are looking for more ways to make the bachelorette party even better, check out Have Fun with These Girls Night out Ideas and Galentines Day: Girl's Night.