Throwback Thursday Ideas for Couples
Raise your hand if you've ever done a flashback post on social media. What about a Flashback Friday post? We're guilty on both accounts! After all, it's SO much fun seeing how things have changed and how they haven't. Well, what if we told you we've taken both of those concepts and turned them into a fabulous date packed with Throwback Thursday ideas?! Sounds great, right? Complete with a printable invitation, activity ideas, and conversation cards, this flashback date is one that will help you turn back the clock and take a walk down memory lane with your sweetheart. And you don't even have to wait for a Thursday or Friday to do it [wink!]. Let's take a closer look!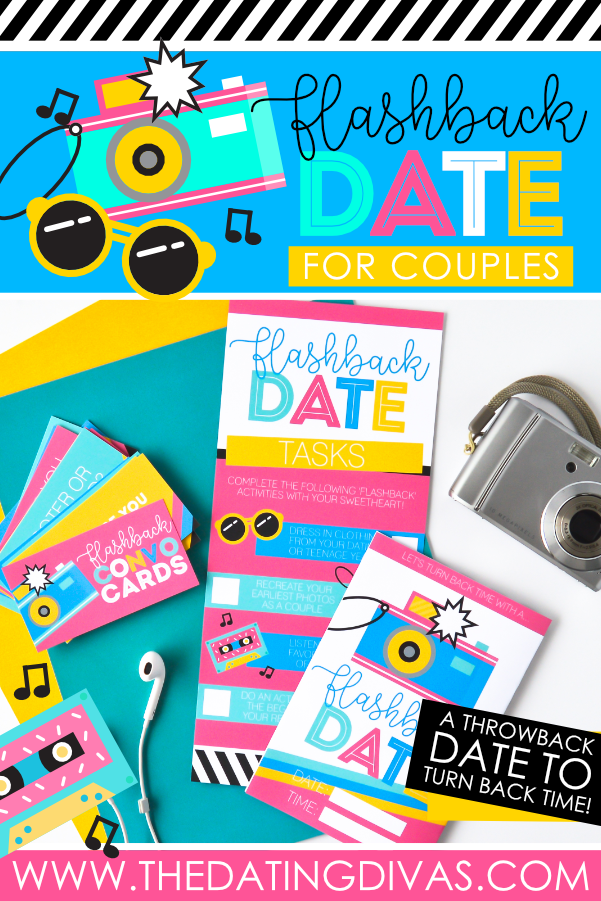 Disclaimer: This post contains affiliate links. To learn more about 'em, click here.
But before we get going, we HAVE to give a huge designer shoutout to Diva Elizabeth. She created these printables for us that are crammed with Throwback Thursday ideas and we love them!
Flashback Date Night Invite
Get your sweetheart ready for a little time-hopping by slipping them this super snazzy invite. Simply fill in the date and time and leave it in a place you KNOW they'll find it. Or hand-deliver it for an extra special treat!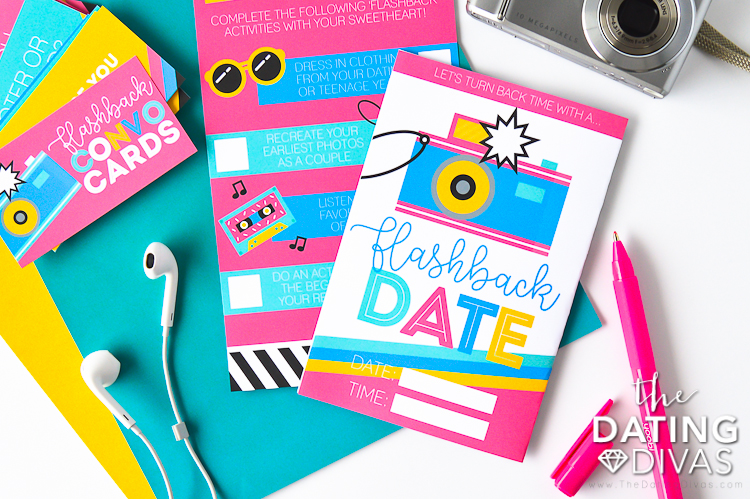 Throwback Thursday Ideas and Activities
Once your sweetie has confirmed, you're ready for some flashback fun! The thing we love most about this date is that it's all about turning back the clock and revisiting how things were in the past- whether that's with your sweetheart or even before. You'll not only be able to walk down memory lane together, but you're also sure to learn more about your honey.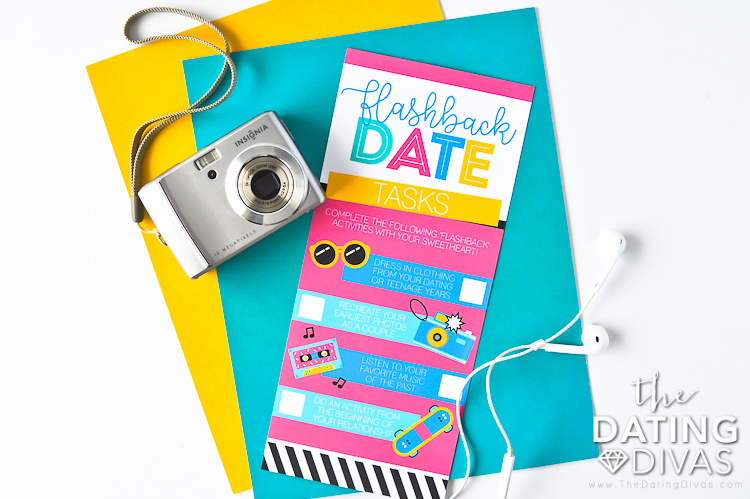 We've made both of those things super easy with your printable Flashback Date Task sheet! You won't need to worry about coming up with activities because we've got everything planned out from start to finish. We've included hilarious Throwback Thursday ideas from dressing in clothes from your dating or teenage years (be sure and document those wild outfits!) all the way down to completing an activity you and your sweetie would have done at the beginning of your relationship. Each task has a convenient checkbox next to it so you can keep track of your progress!
Flashback Friday Conversation Cards for Date Night
Those crazy fun ideas are sure to keep you busy for a while, but once you're ready to wind down and reconnect, even more, we've got you covered. Crack out the included Flashback Convo Cards for an even more in-depth look at times of yore.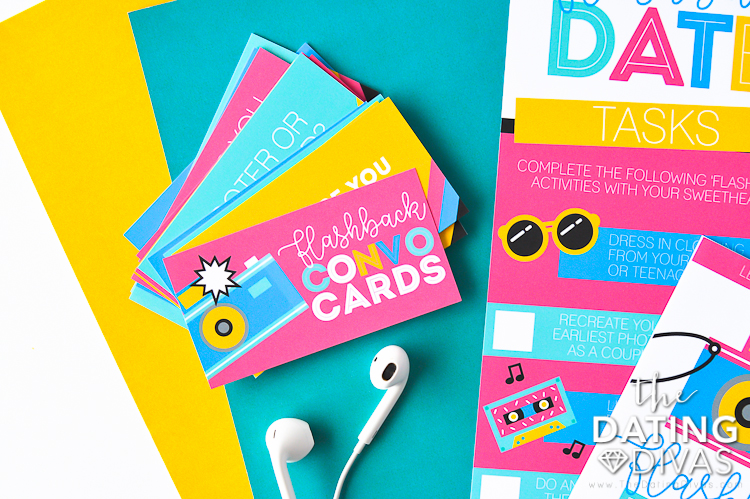 Take turns drawing from the pile and asking each other questions. There's no better way to get a glimpse into your sweetheart's past than with these carefully curated questions. We guarantee you'll learn something new about each other!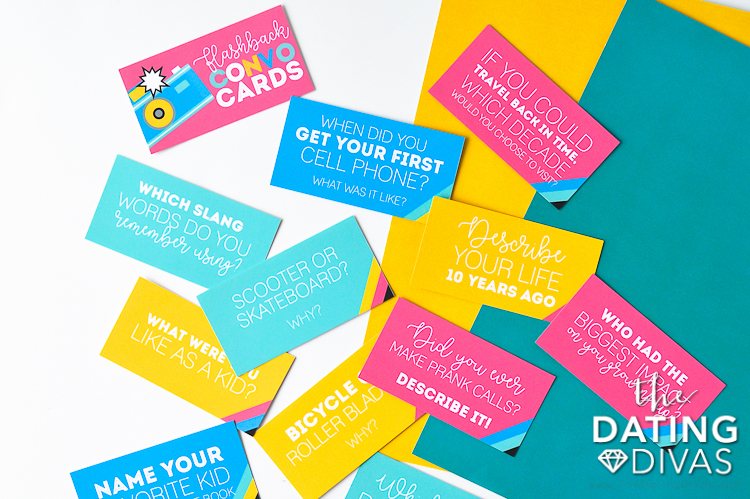 There you have it. How fun and easy is that?! The next time you're looking for a low-prep date or Throwback Thursday ideas that are totally out of the ordinary, get ready for some time traveling and give this one a go. Better yet, you could even make an entire party of it like this one from our gal Rachael Ray!
Flashback Date
Printables Designed by Elizabeth Edwards Exclusively for The Dating Divas