Turkey Bowling on Thanksgiving
We've all heard of the Turkey bowl, right? Well, I bet you haven't heard of Turkey Bowling! This Thanksgiving change things up a bit and do some bowling on Thanksgiving with this Turkey Bowling Game!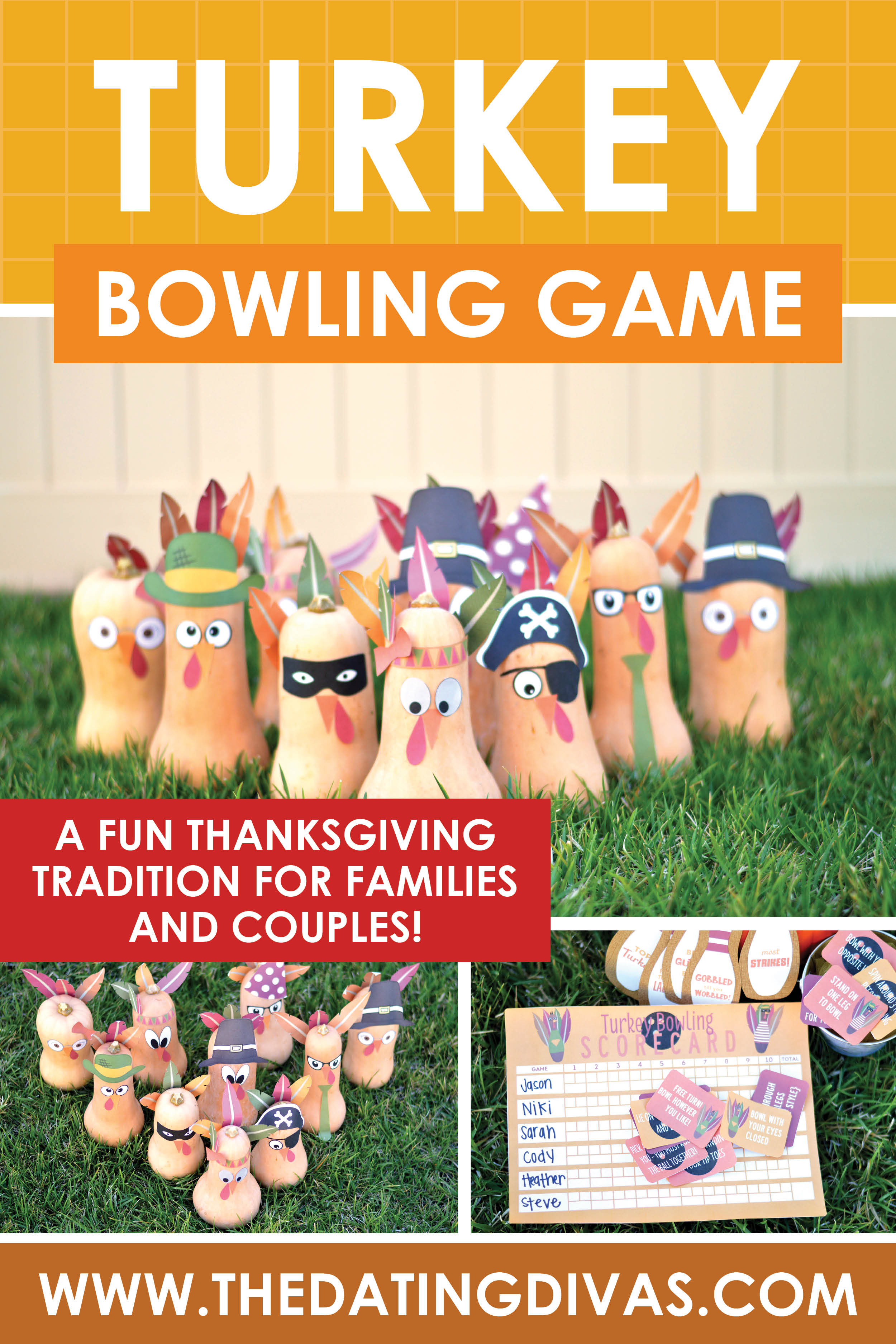 Disclaimer: This post contains affiliate links. To learn more about 'em, click here.
Picture this: Your entire family has gathered for Thanksgiving. The turkey has been carved, mashed potatoes have been devoured and pie has long since disappeared! Now what? When my family gets together, we ALWAYS love to play games. And this year you better believe bowling is on the list!
What is Turkey bowling, you ask? It's when you go bowling ON Thanksgiving, of course! It's also a fun craft to do together, a hilarious game and a WHOLE BUNCH of laughs all packed into one! We fell in love with this adorable version by The Seasoned Mom that we wanted to do our own spin.
Get ready for a brand new Bowling Thanksgiving tradition that will keep your guests coming back year after year!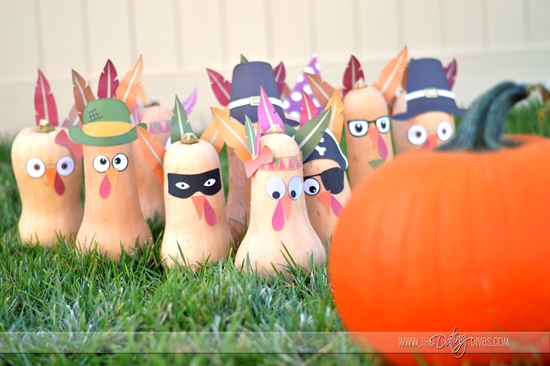 Turkey Bowling Game Printable Pack
To get started, print off our printable pack (located at the bottom of the post).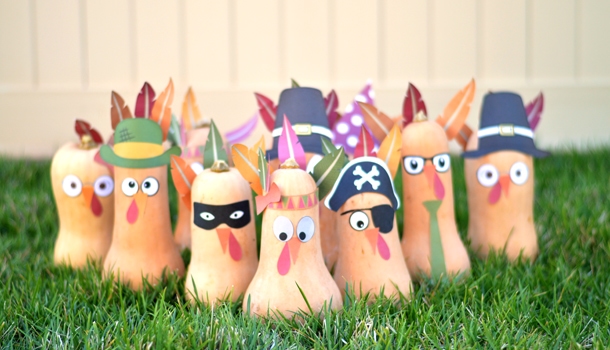 Once everything is printed, then you will need to grab these supplies:
1 Medium Pumpkin – (for the bowling ball)
10 Small/Medium Butternut Squash – (for the pins)
Scissors – (to cut everything out)
Double Sided Sticky Tape – (to decorate your pins)
Ribbon – (to hang the awards with)
Pen or something to write with – (to keep score)
A Large, Open, Grassy Area
With supplies in hand, you are ready to begin! There are two options of how to use our Turkey Bowling Game printable pack:
Turkey Bowling Game with all of your Guests
OPTION 1 – Play the Turkey Bowling Game with all of your guests. Print out the Turkey Bowling Game printable with plenty of time ahead. Decorate and prep all of the squash (the pins), as well as the awards, playing cards, and score board. This is something your kiddos would LOVE to help out with, too! Having them do some crafts is also a great way to keep them busy while you are making dinner. Once your guests arrive you can make a seamless transition from dinner to games. Hello, hostess of the year!
Bowling On Thanksgiving Date Night
OPTION 2 – Make it a Bowling Thanksgiving Date Night. If your Thanksgiving is already packed full and your stomaches are too round to play (you ALL know what I am talking about!), then make this Turkey Bowling Game a fun date night! You can even make it a group date by grabbing a few of your favorite couples. Start the evening with decorating your own pins and finish with a little friendly competition.
No matter which option you choose, bowling on Thanksgiving is sure to bring a good time! Here is how the game is played: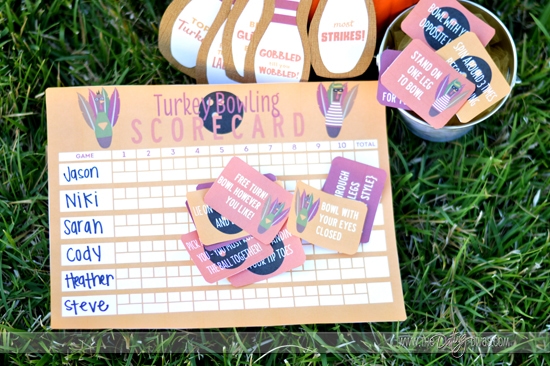 Once all of the the "pins" are prepped then you will need to set them up in a large grassy area. Then, get ready to bowl the afternoon away!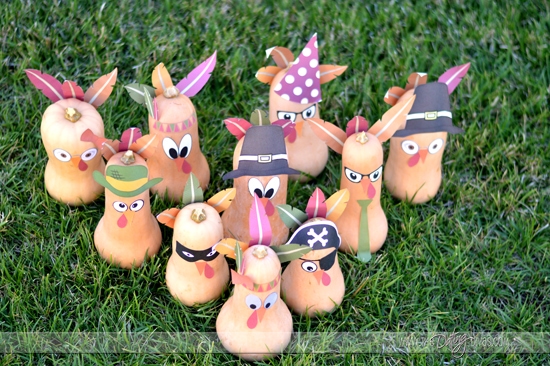 You can always play a normal game of bowling, but where is the fun in that? To help get the laughter going we have included fun playing cards in our Turkey Bowling Game printable pack!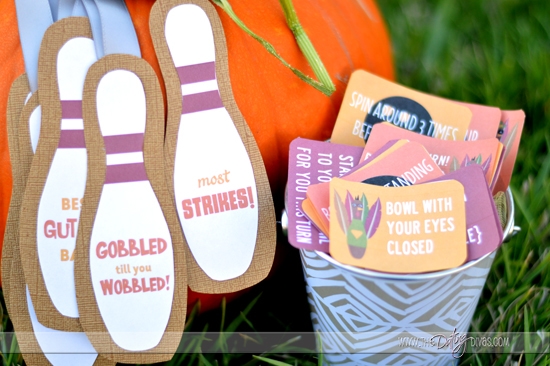 Once you have bowled your last frame then it's time to tally up your scores and pass out the awards (everything is included in the printable pack)! This is seriously such a fun family game that you're sure to have a Bowling Thanksgiving tradition from here on out!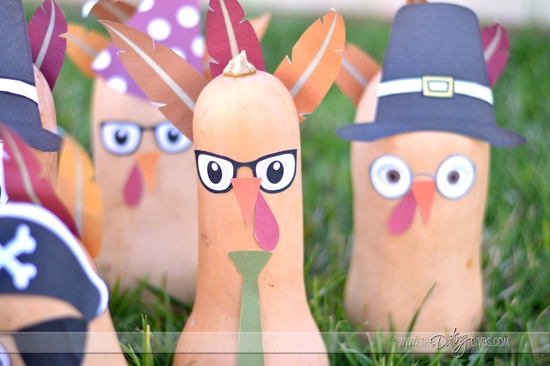 Print off your Bowling Thanksgiving pack today for your family Thanksgiving party or Thanksgiving date night with friends!
If bowling on Thanksgiving is right up your alley (see what I did there?!), then we've got more ideas you'll love. Check out our You've Been Gobbled Thanksgiving service idea, our Thanksgiving Photobooth Props, and our Thanksgiving Scavenger Hunt for the whole family.
Turkey Bowling Printable Pack
Printables Designed By Crystal @ A Well Feathered Nest Exclusively For The Dating Divas