A Romantic Kit of Printable Love Notes for Your Spouse!
Check out 10 ALL NEW versions of The Dating Divas' Seven Days of Love Template:

I don't know about you, but there are some weeks where I just want to spoil that husband of mine!  I just feel so lucky to call that guy mine!  I'm always looking for romantic ideas and printable love notes to leave around the house. That is why I absolutely fell in LOVE with the Dating Divas' original Seven Days of Love idea.  
Thanks to our incredibly talented designer Lindi at Love the Day, we have the ULTIMATE Seven Days of Love Kit to last you WEEKS!  You heard me right, WEEKS!  This kit provides you with all the tools you need to make sure your spouse knows you can't get enough of them!  These one-of-a-kind love notes are great for anniversary ideas, birthdays, or just to spoil your spouse!
Your Week Long Lovin' Kit at a Glance:
7 Days of Service

7 Days of Sorry

7 Days of Coupons

7 Days of Birthday Love

7 Days of Sugar and Spice

7 Days of Gratitude

7 Days of Memories

7 Days of Quotes

7 Days of Smiles

7 Days of Favorites
Our exclusive Week Long Lovin' Kit provides you with all the printable love notes you need for TEN weeks of romance! Choose from the bundle's many different themes as you celebrate birthdays, anniversaries, new beginnings, and SO MUCH MORE throughout the year!  Many of these printable love notes also have writing prompts and questions for you to personalize your messages and reflect on all of those wonderful memories from the past!
Putting Your Seven Days of Love Templates Together

Okay you guys I've got to admit, I'm sick.. I've caught a case of the LOVE BUG!  And these GORGEOUS printables are just the medicine I need to fill my pill box!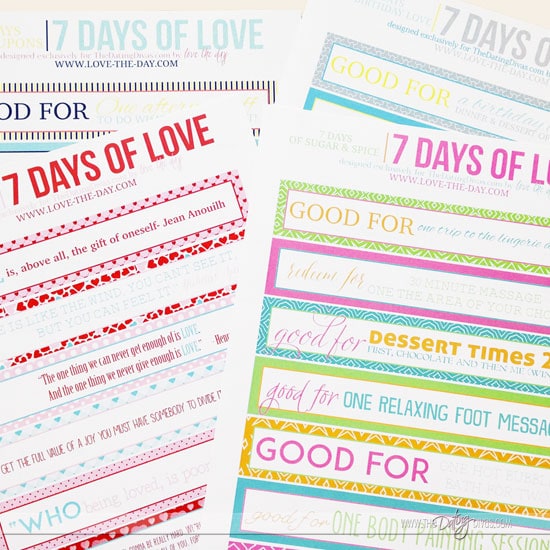 All you need to complete this project is a pair of scissors/paper trimmer, a pill treat box, our cute printables, and your sweetie's favorite candy treats. You will be well on your way to giving  your spouse just the dose of medicine in no time!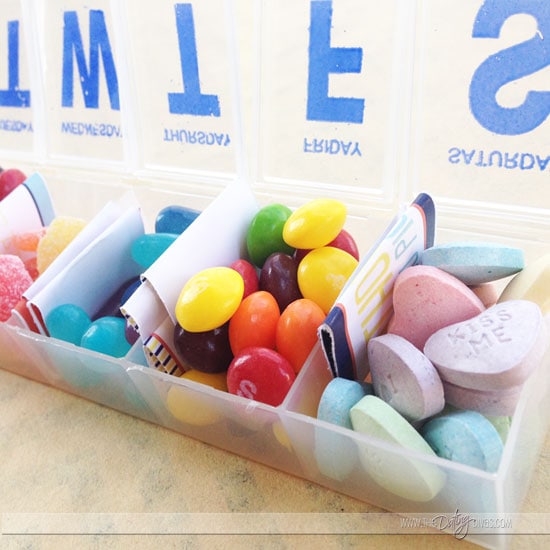 The best part? ….Every week in this printable bundle is different!  These aren't just ordinary love notes. Nope! In our new romantic kit, you will find:
The World's BEST Love Quotes
Service Opportunities
Date Ideas
Quick and Easy Ways to Spoil Your Spouse
Gratitude Prompts
Some Sugar and Spice for THAT Room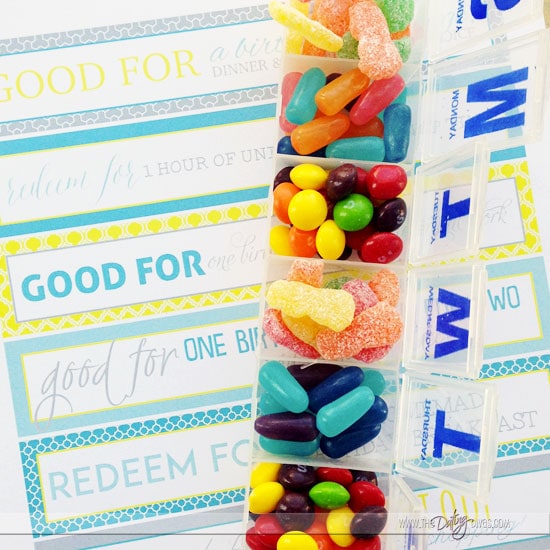 Can you imagine the look on your spouse's face when you surprise him or her with this quick and easy romantic gift?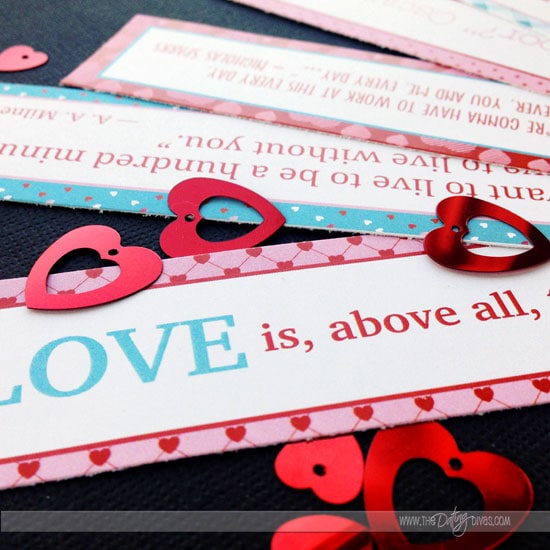 We made sure you can personalize these love notes so your spouse knows EXACTLY how you feel about them!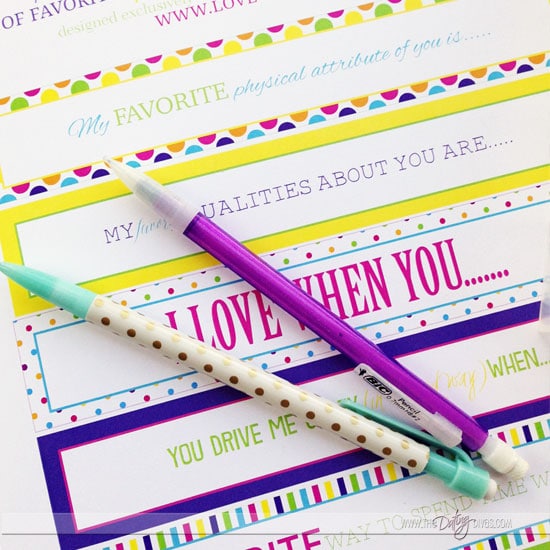 Time to pull out those paper cutters and get started today!  This kit will provide you with all the romantic ideas you need to surprise your husband or wife with some extra lovin' and thoughtfulness throughout the next 12 months!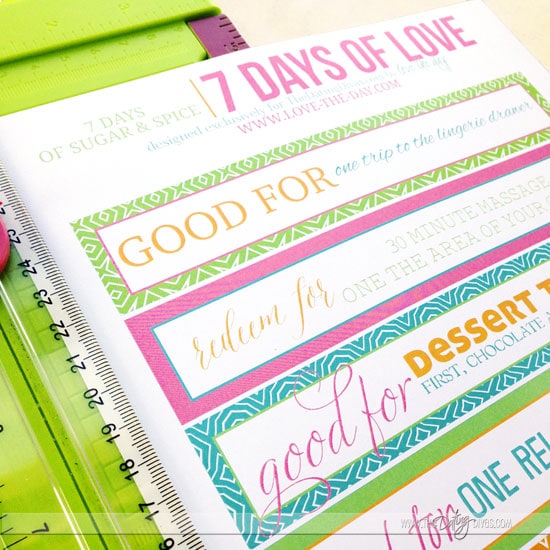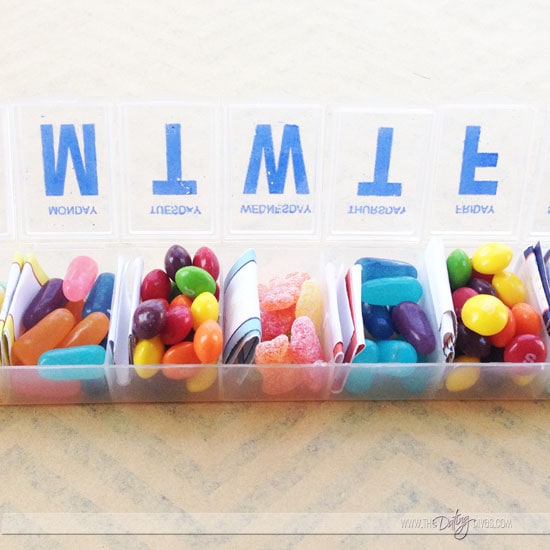 Get this entire Week Long Lovin' Kit for just $4.97

This pack of printable love notes is just the medicine you need to put that spark back into your relationship with your spouse!  Be warned: these adorable printables have been known to spread that love bug! Be prepared for hugs, kisses, and romance!
Looking for even more quick and easy ways to show you care? Check out our Printable Post-It Love Notes to write the perfect love letter in minutes or our 365 LOVE Text Messages to text the romance to your spouse! These affordable printable bundles are the perfect way to leave a modern day love note when you are pinched for time!