Your Ultimate Winter Activities Bucket List
Winter is here, and baby, it sure is cold outside!❄ But that doesn't mean you need to be stuck inside the house all winter. Whether you live in a cold-weather location or you're planning on a winter vacation, we've got you covered. Say "Goodbye" to plain, old snowball fights or building snowmen (although those classic winter activities are wonderful in their own way), and say "Hello" to 35 of the best unique and creative winter activities for a magical winter bucket list!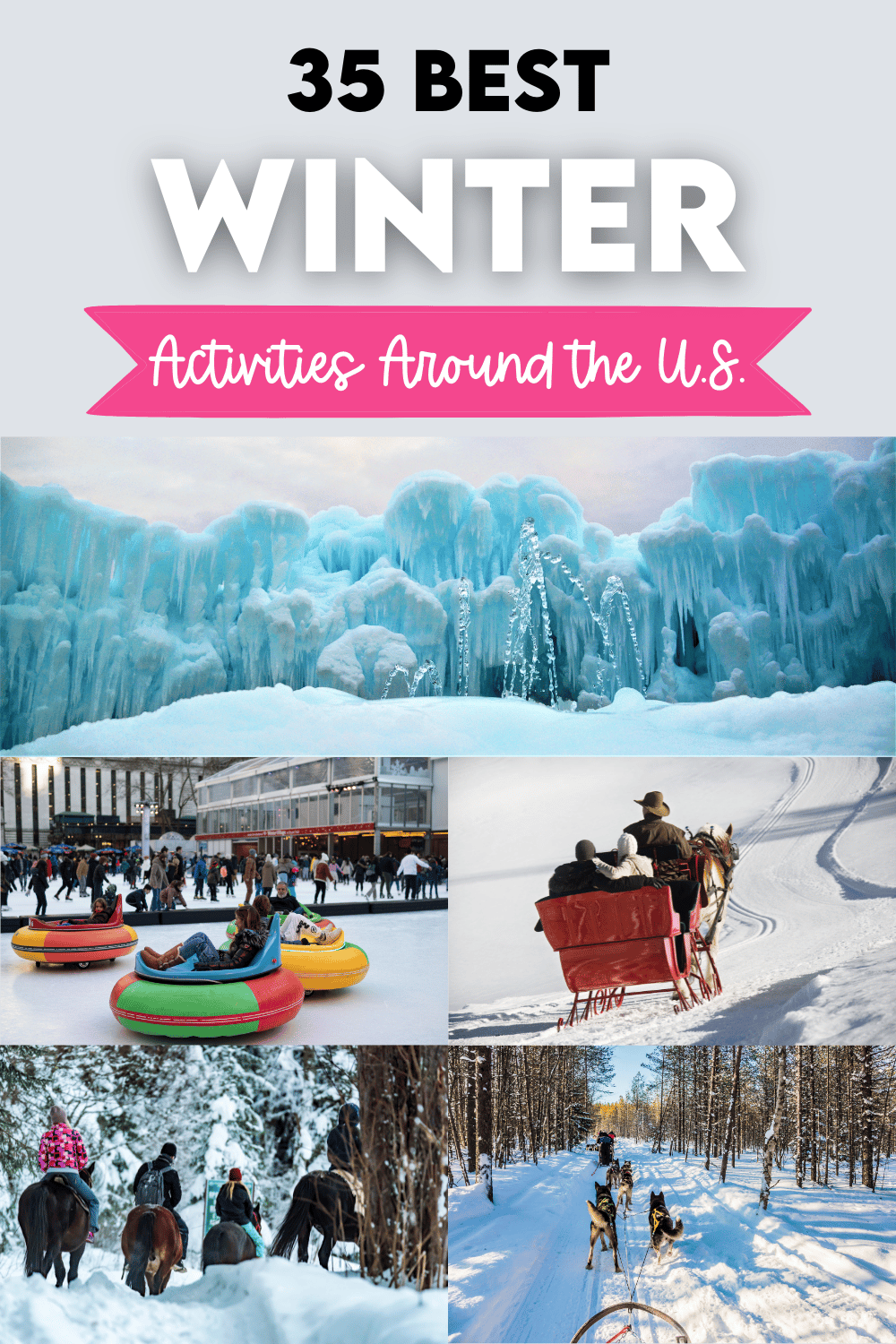 Disclaimer: This post contains affiliate links. To learn more about 'em, click here.
No matter where you live or visit in the United States, we have a winter activity just for you and your situation. Are you searching the web for "winter activities near me" or "winter activities for young kids"? Maybe you are looking for activities you and your spouse can do together? We've broken it down into categories to help make your search for wonderful winter activities that much easier! Take a look below!
Table of Contents
Active Family Winter Activities
1. Skiing: Strap some strips of wood on your feet and glide down the mountain with your favorite people! Plus, there are so many places you can go skiing in the United States! Why not try skiing the greatest vertical east of the Rockies in New York?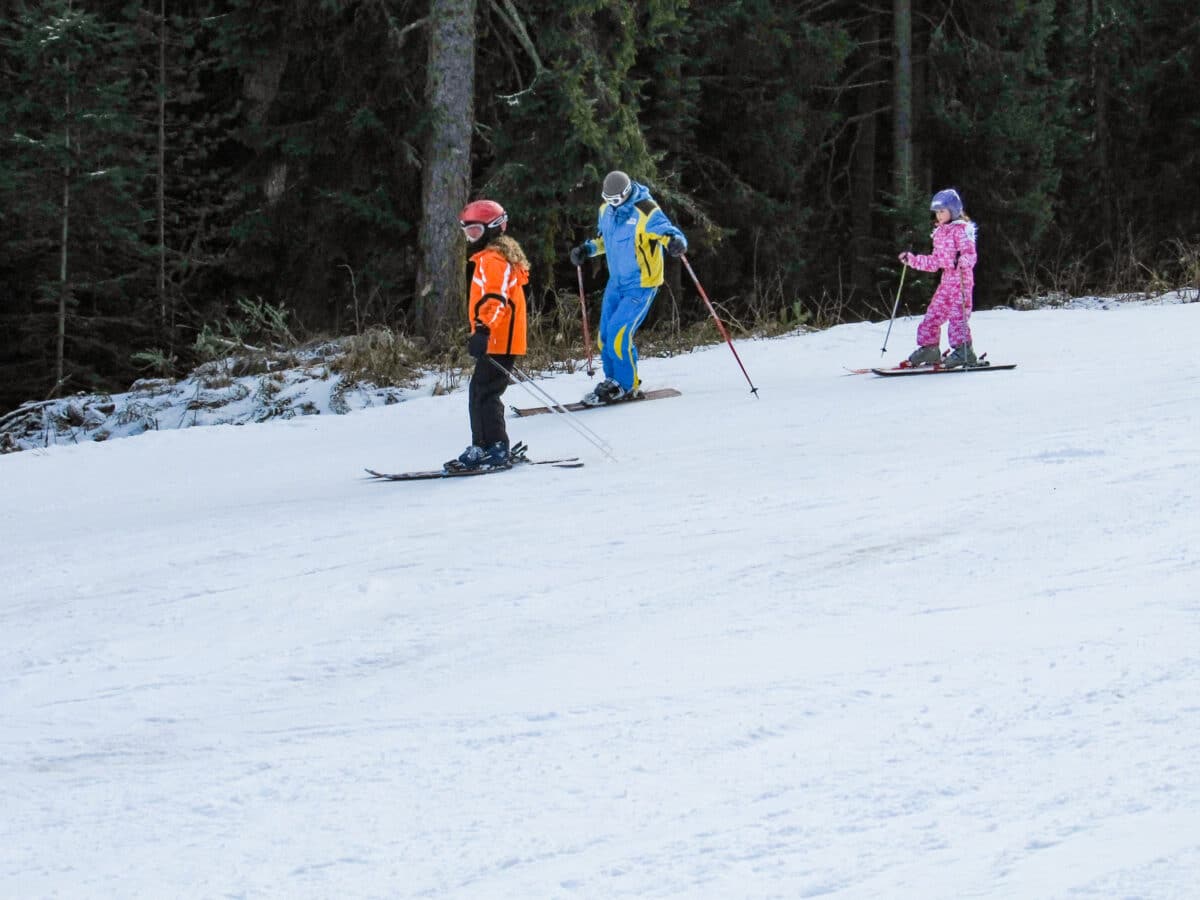 2. Dog Sledding: For a rare winter experience your family will always remember, try going on a dog sledding tour! Check out Yellowstone Dog Sled Adventures in Montana, or find a place near you. You could even watch Balto or Togo and brush up on your mushing terms before you go: Hike! Haw!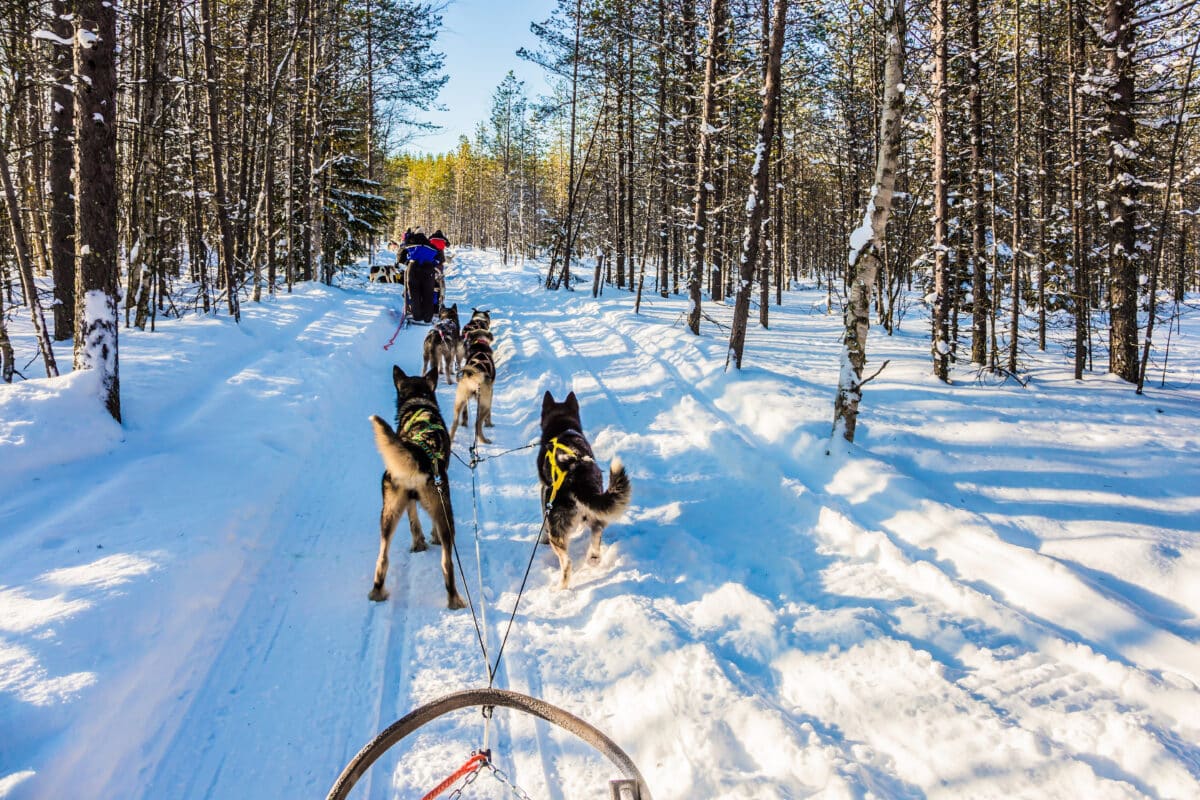 3. Toboggan Run: Race your family to the finish line on these fun and fast toboggan runs in Indiana. Check out these plastic toboggans if you want to find your own hill.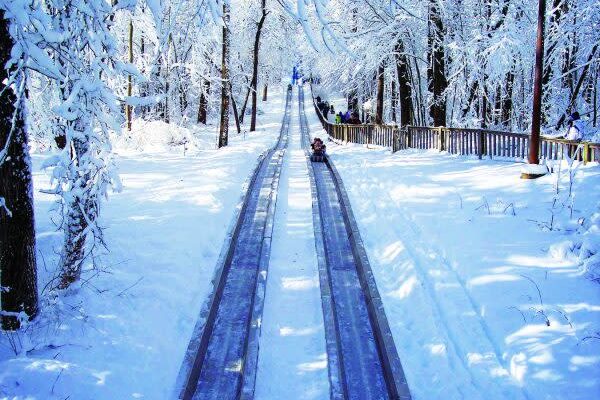 4. Horseback Riding Tours: Yeehaw! Take your family on a horseback ride to view the enchanting winter landscape. Here's a great option if you live around West Virginia, or you can search for other horseback riding locations in the United States.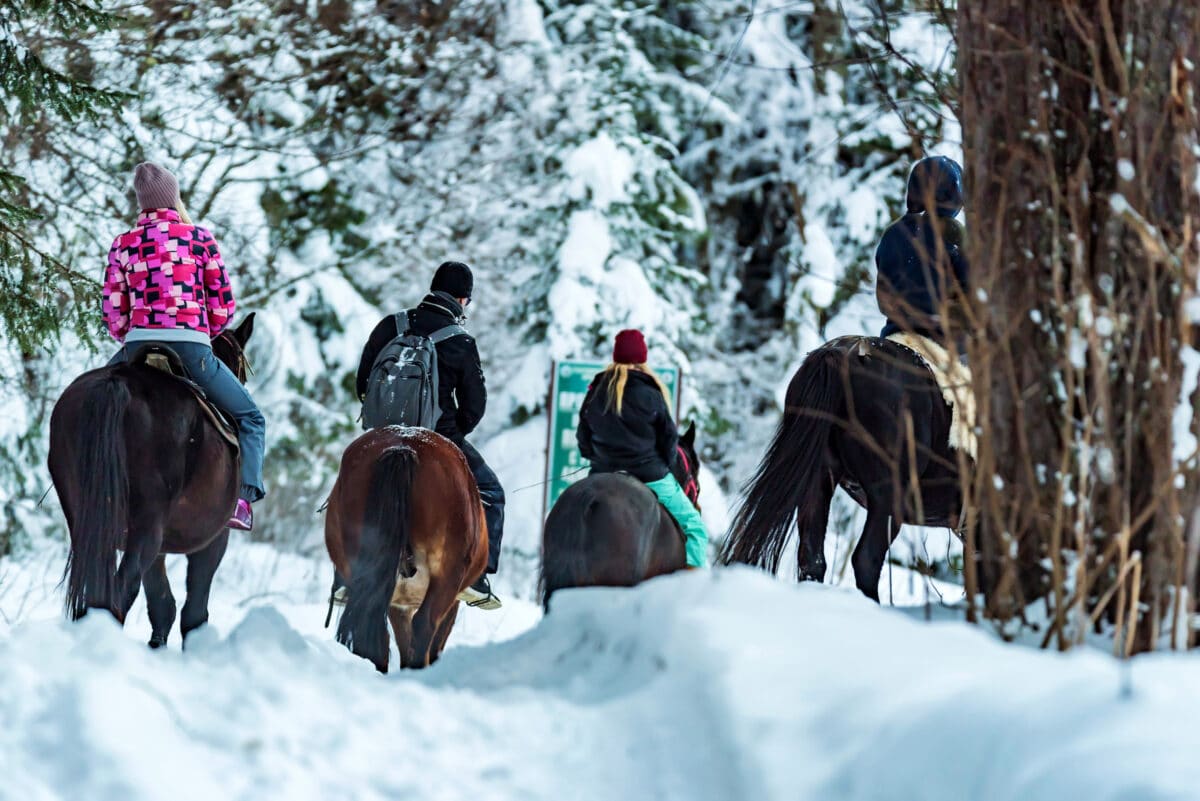 5. Winter Rafting: Rafting in the middle of winter?! We've never heard of it, but apparently, it's a thing in Michigan! Check out other places if this seems like something your family would love this winter!
6. Snow Tubing: Who doesn't want to fly down a mountain on a giant donut?! There are so many places in the United States to take your family snow tubing, but if you're around Pennsylvania, we suggest checking out Camelback Resort.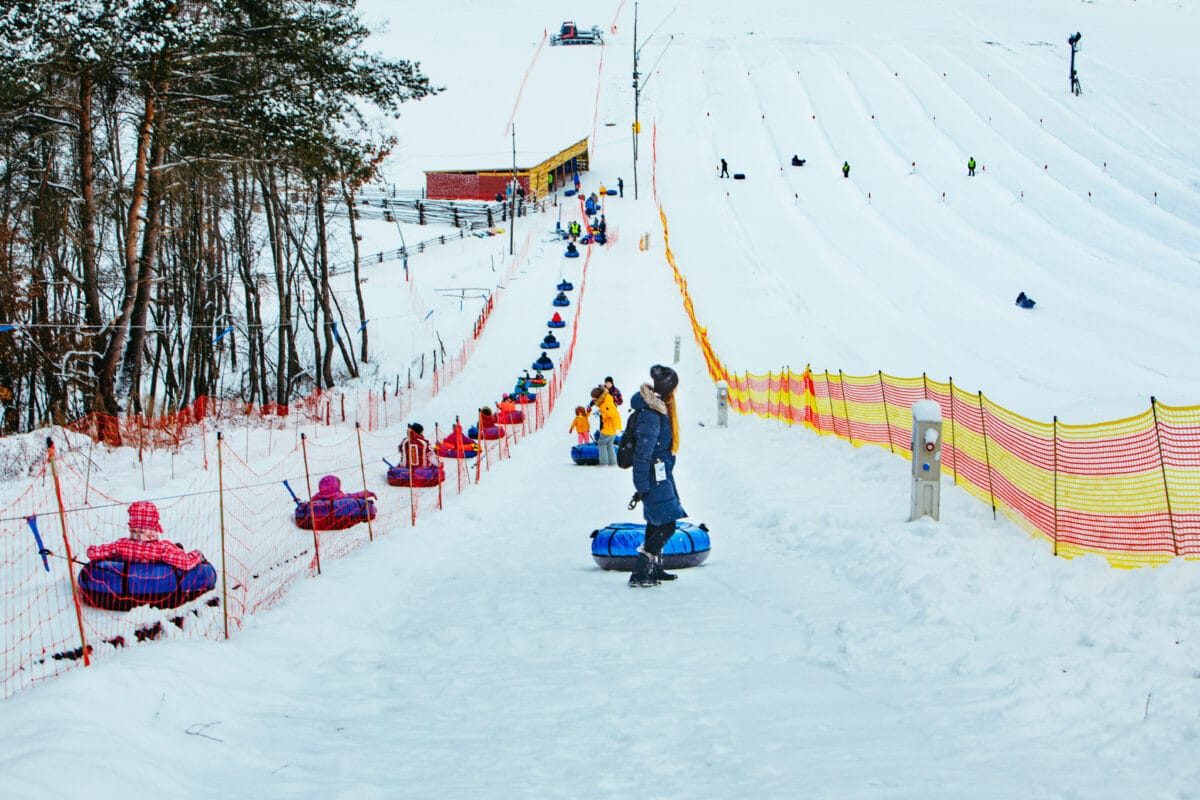 7. Frozen Waterfalls: Go explore frozen waterfalls with your family. South Dakota has some gorgeous frozen waterfalls, or you can search for other beautiful frozen falls near you. Plus, your young children may delight in thinking Elsa froze the waterfalls!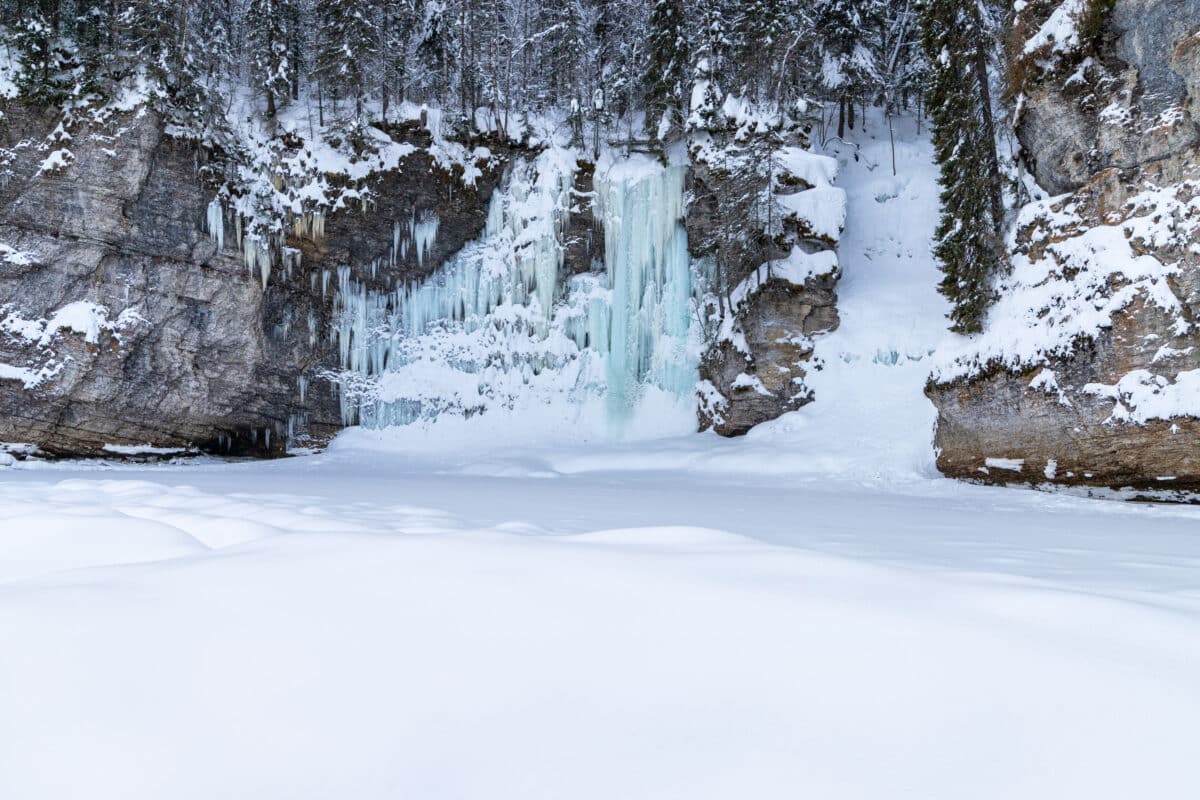 8. Ice Bumper Cars: Take it back to your childhood carnival days and try bumper cars … on the ice! You're in luck if you are in the Washington area, or you can check out these other locations.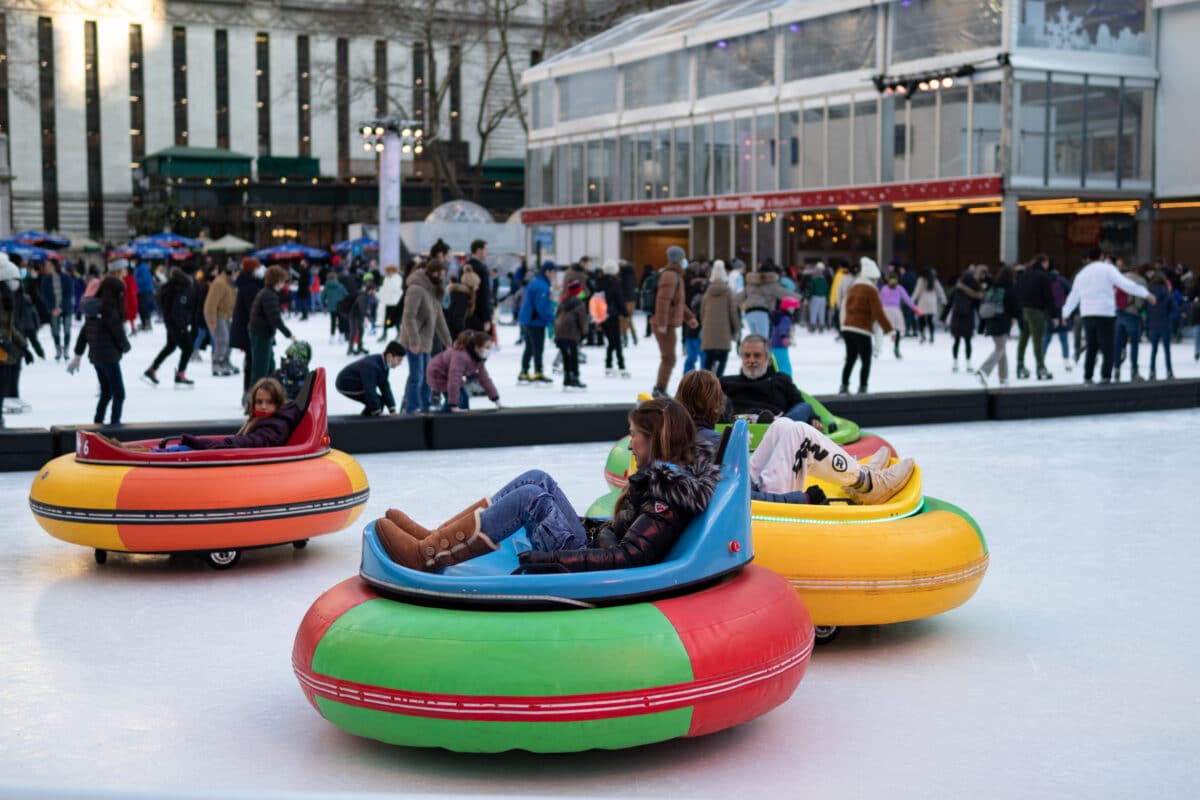 Family Winter Activities for Young Kids
9. Ice Fishing: Your youngins will delight in this unique winter bucket list activity! While Connecticut has some great ice fishing options, here are some other great places to ice fish in the United States. Make sure to dress your little ones warmly and check the ice conditions before heading out!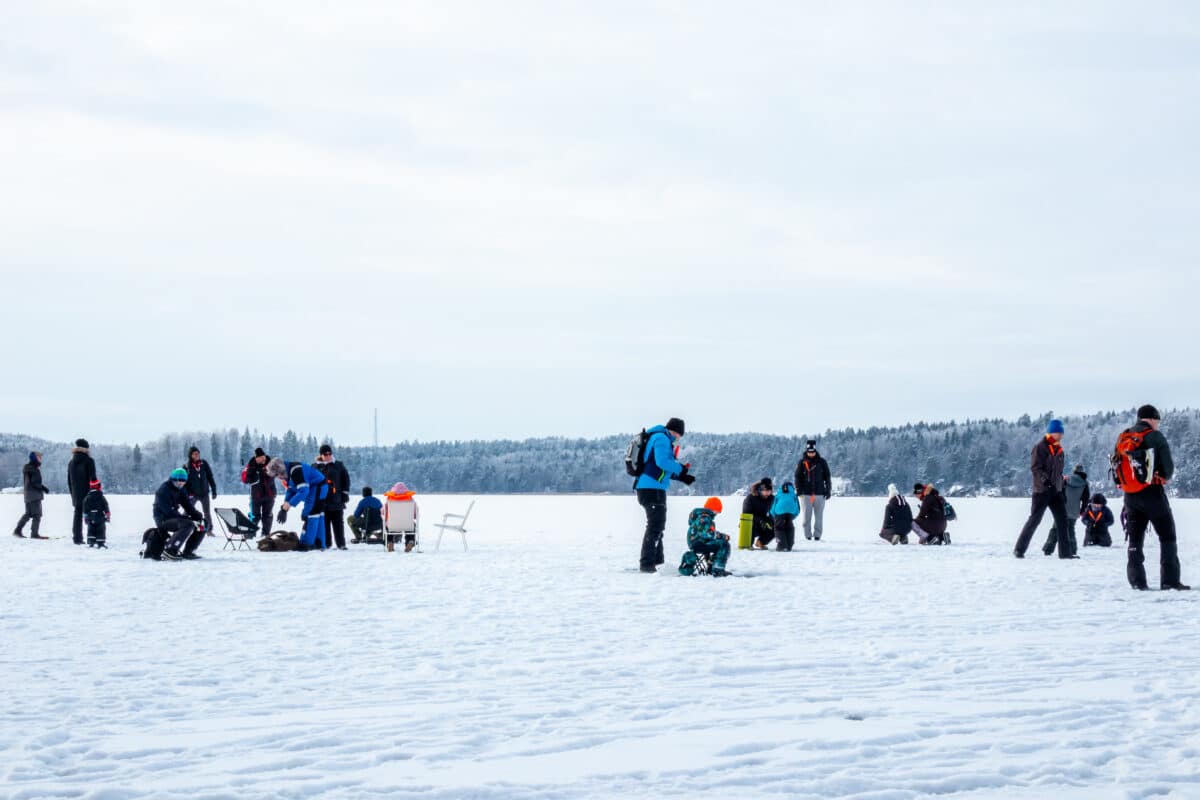 10. Zoo Lights: Walk on the wild side this winter, and take your kiddos to see the zoo lights! In the winter, most large zoos in the United States deck out their animal habitats in cheery, bright lights! If you live close to Missouri, we suggest checking out the Wild Lights at the St. Louis Zoo.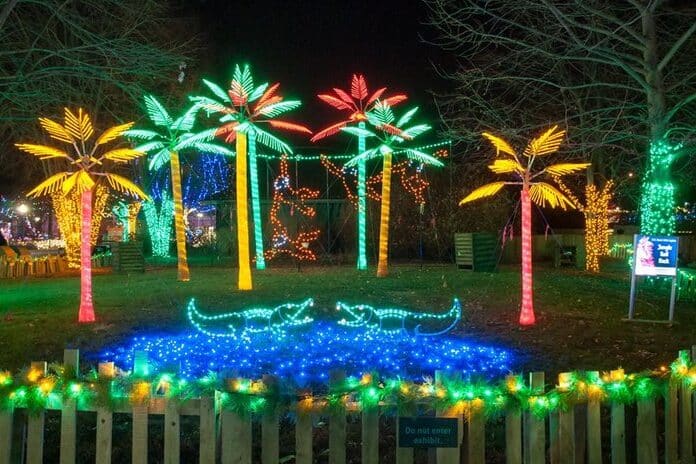 11. Ice Castles: Delight your little prince and princesses with a real-life Ice Castle! These magnificent palaces can be found in New Hampshire, Utah, New York, Wisconsin, and Minnesota. We think your little ones would love building their very own ice castle too!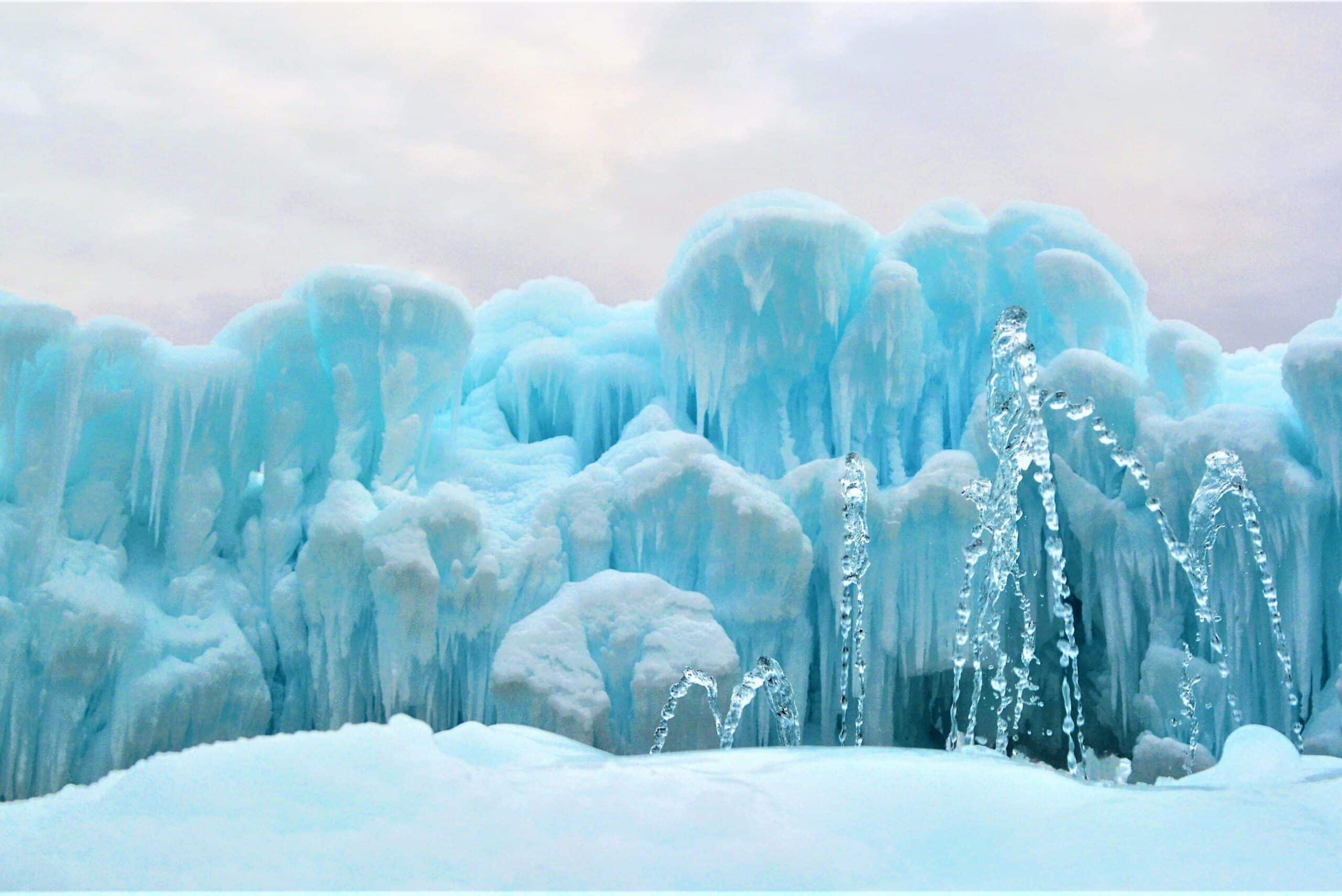 12. Mountain Coaster: Your children will just love the twists and turns of an alpine coaster! The Bogus Basin Mountain Coaster in Idaho is open all year round, though you can also check out these other alpine coasters that may be nearer to you.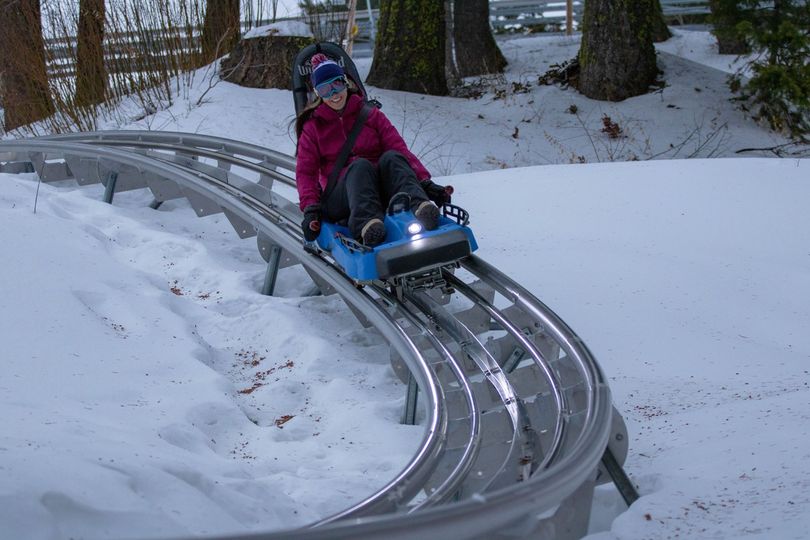 13. Snow Train: All aboard! Enjoy a magical ride through a winter wonderland on a snow train! Wisconsin has some beautiful scenic winter train rides, as do other locations throughout the United States. We recommend watching The Polar Express before you go or, better yet,reading the book!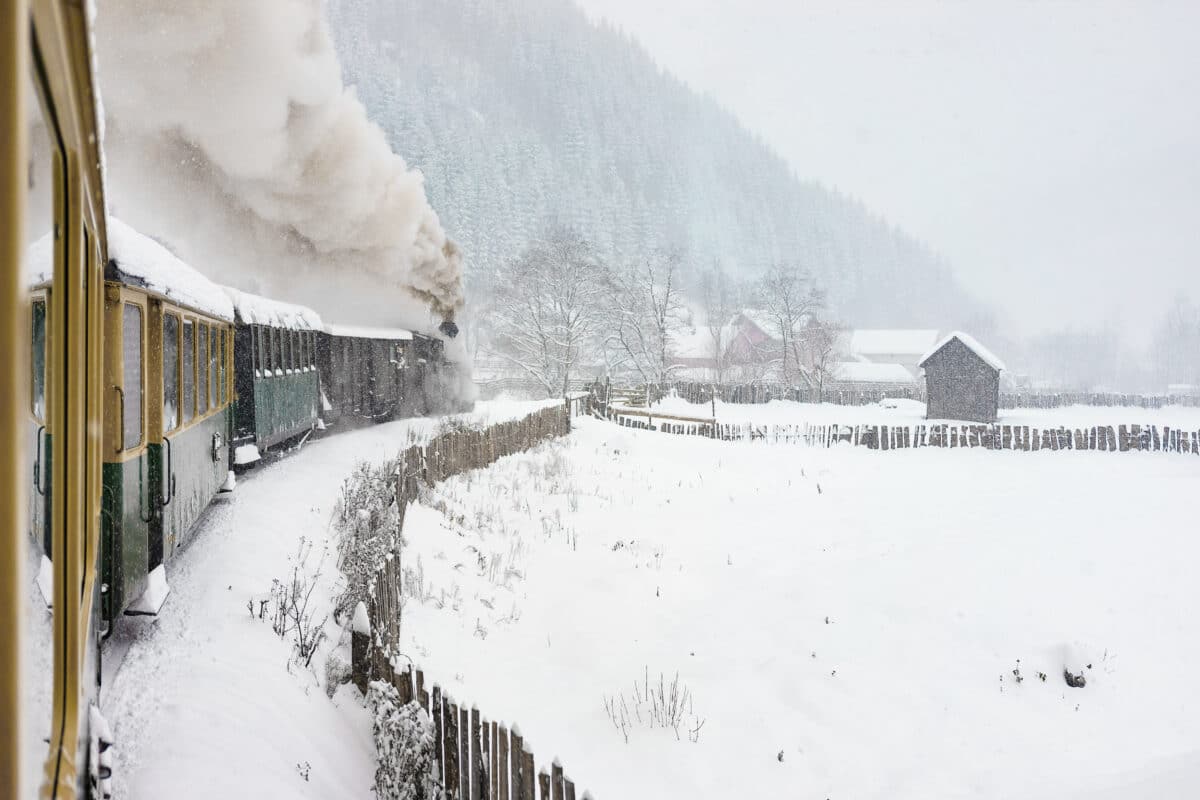 14. Seal-Watching Tours: Now, there may not be very many places in the United States where you can do this, but if you are around Rhode Island, you should definitely put this one on your winter bucket list! You can even snag an adorable stuffed seal to keep your kiddo company on the boat ride!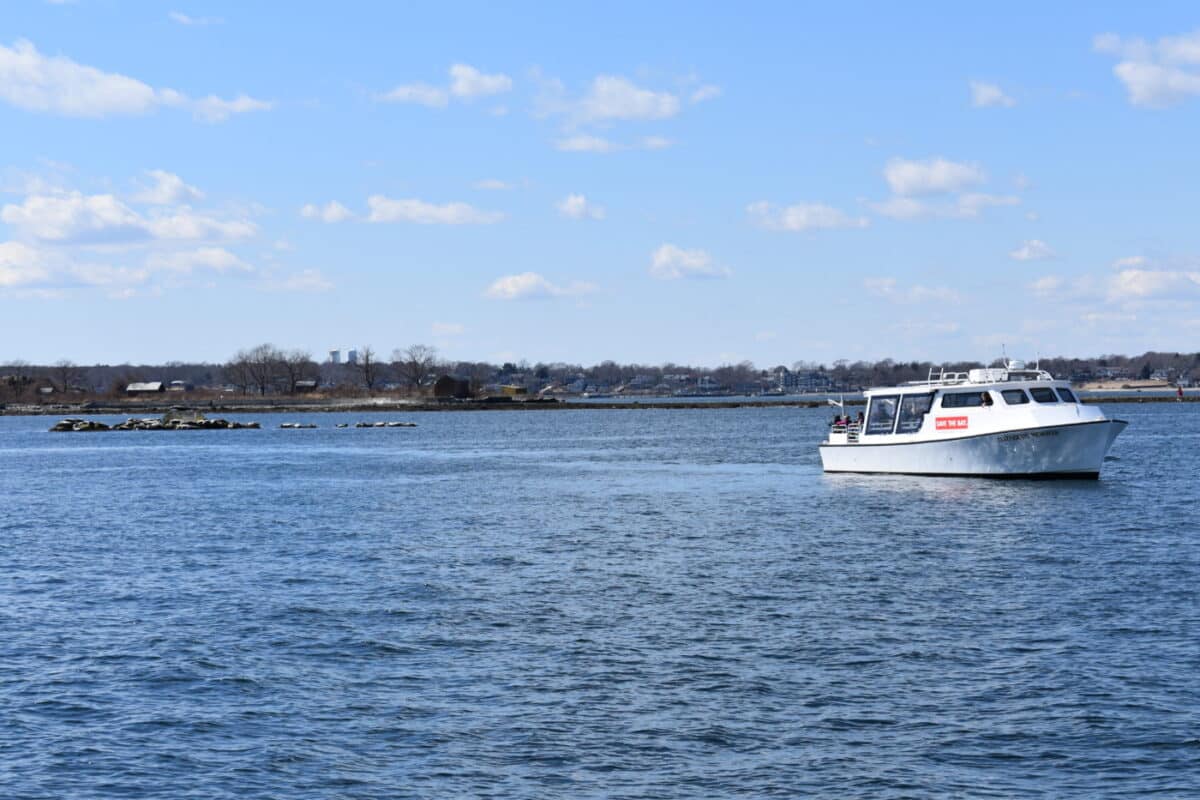 15. Attend a Winter Festival: Watch your kids' faces light up while attending a winter festival this year! From lighting ceremonies and ice sculptures to hot chocolate stands and snowman-building contests, winter festivals are sure to warm up anyone's heart! If you are located in the Midwest, consider taking a look at these Ohio winter festivals.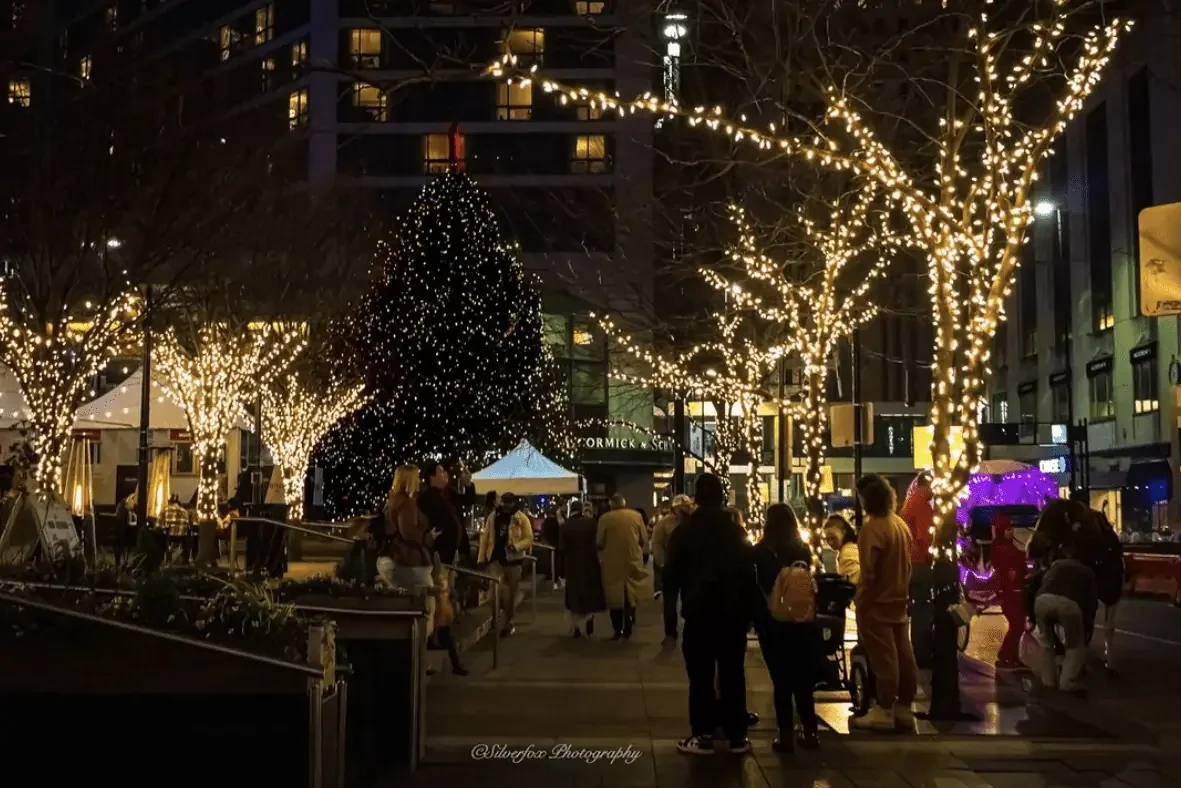 16. Wildlife Viewing: Get up close and personal with wild animals and visit a wildlife viewing area. Hardware Ranch in Utah has sleigh tours where you can ride right through an elk herd. Check out these National Parks, where you can also get a peek at wild animals and where they winter.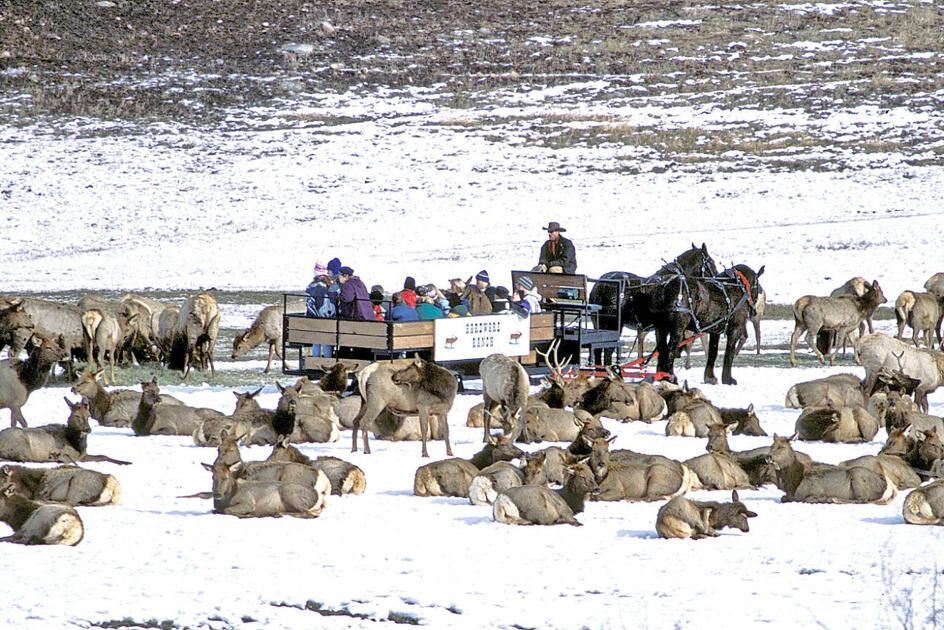 17. Eagle Watching: Did you know that Illinois is home to more bald eagles in the wintertime than any other state—except for Alaska, of course! Your kids will just love spotting these majestic birds in the trees!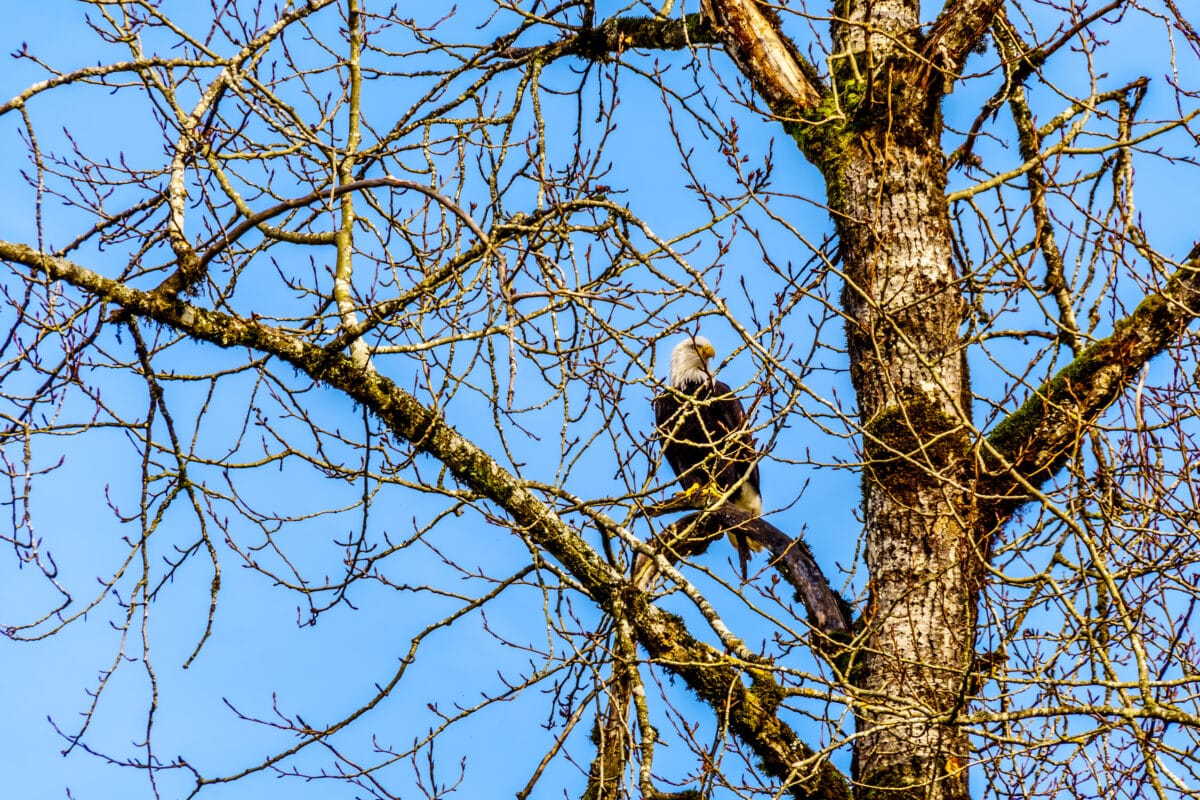 18. Sledding Hills: What's winter without some good ol' classic sledding? You can go to (and pay for) a groomed sledding hill or pick a sledding hill near you! You really can't go wrong with this classic winter activity! Don't forget to bring a good quality sled!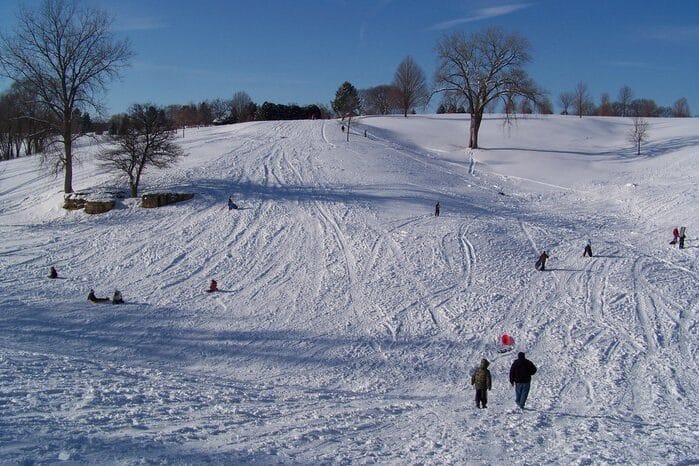 19. Hockey Game: Treat your family to a night at the rink! Find a team near you (like the Minnesota Wild or the Anaheim Ducks), and get your kids an adorable hockey souvenir before you go to save on money at the game!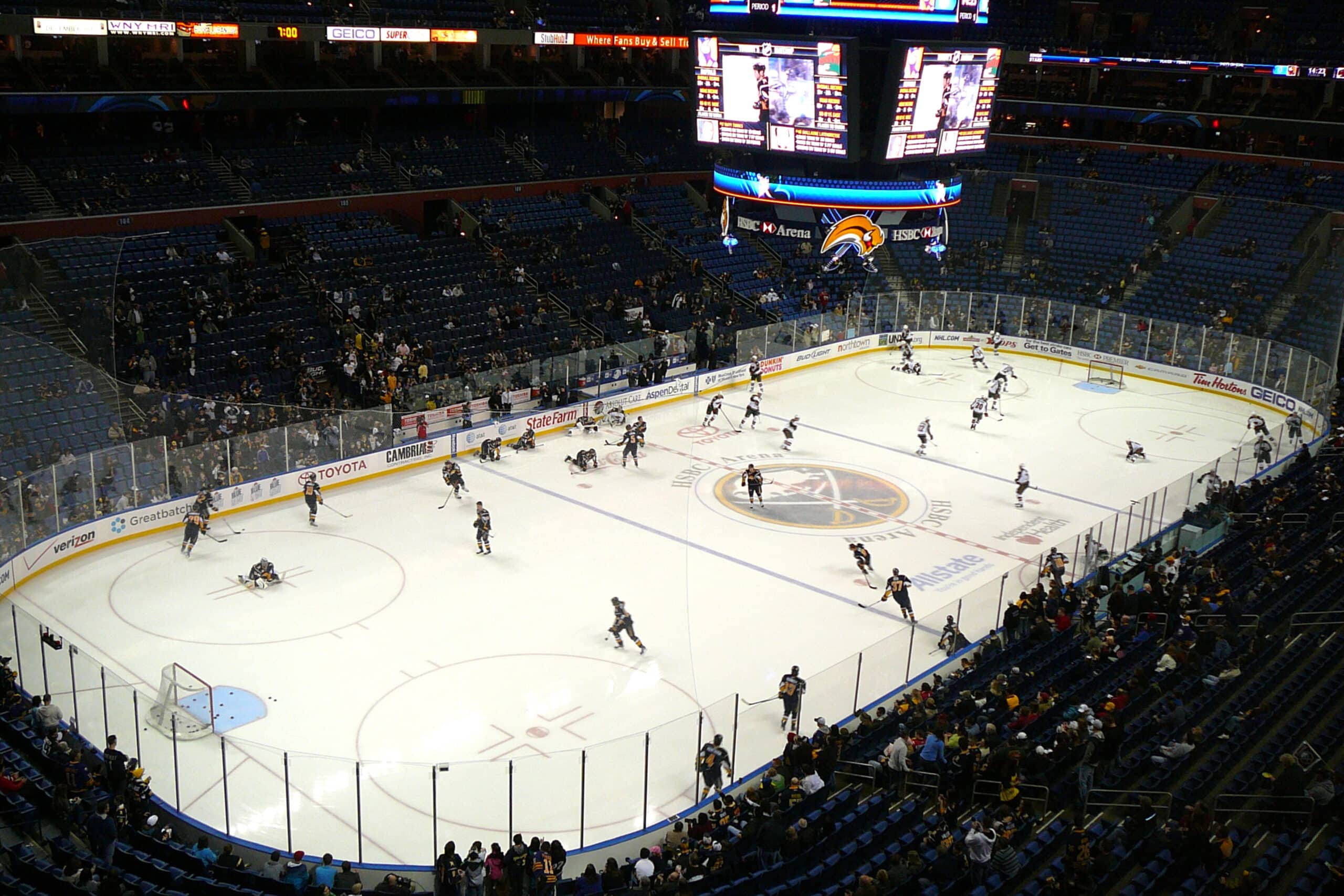 Winter Activities for Active Couples
20. Cross-Country Skiing: Perfect for the active couple, cross-country skiing is sure to get the heart pumping! If you and your sweetie are feeling super ambitious, consider skiing to a cabin, like in Yosemite National Park in California, and making it a twofold-day trip!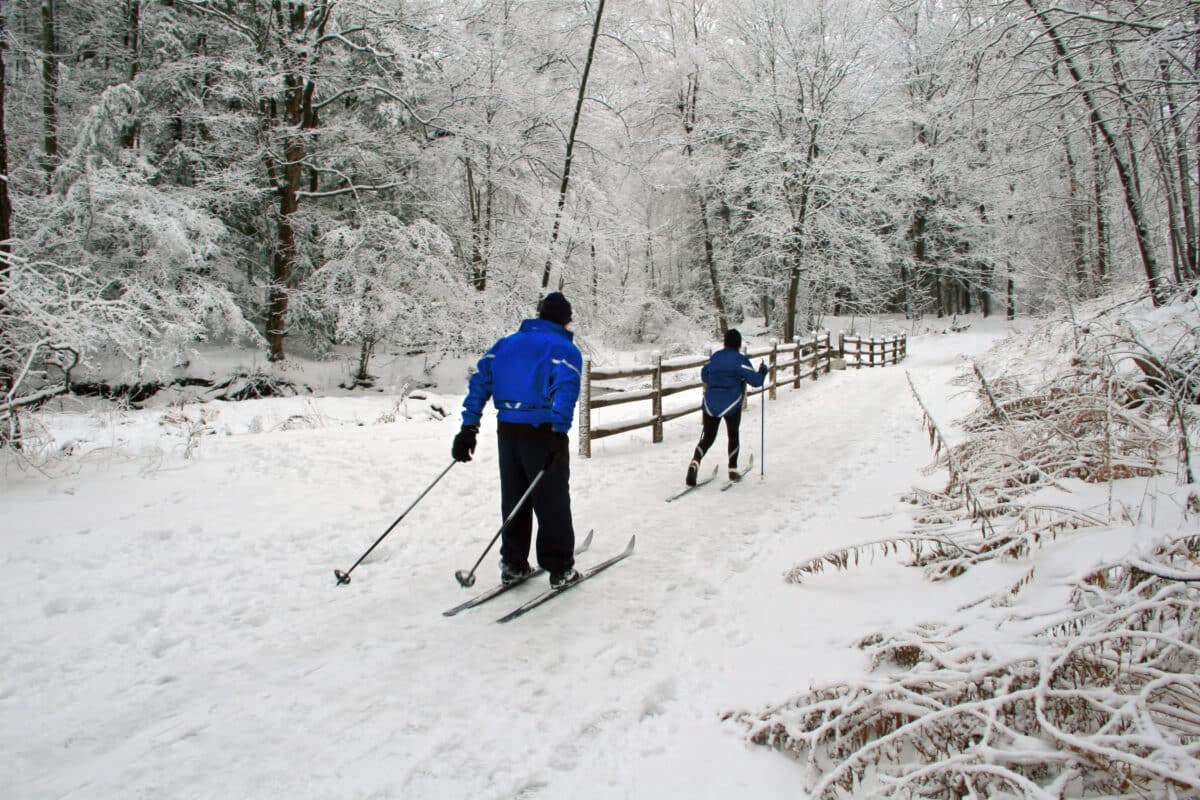 21. Fat Tire Biking: Anyone who has received a bike on Christmas Day can attest to the fact that bikes do not function well in the snow … until now, that is! Fat tire bikes are designed to ride easily in the snow, and they are the perfect winter activity for the active couple! Try these places in Maine or other places around the United States.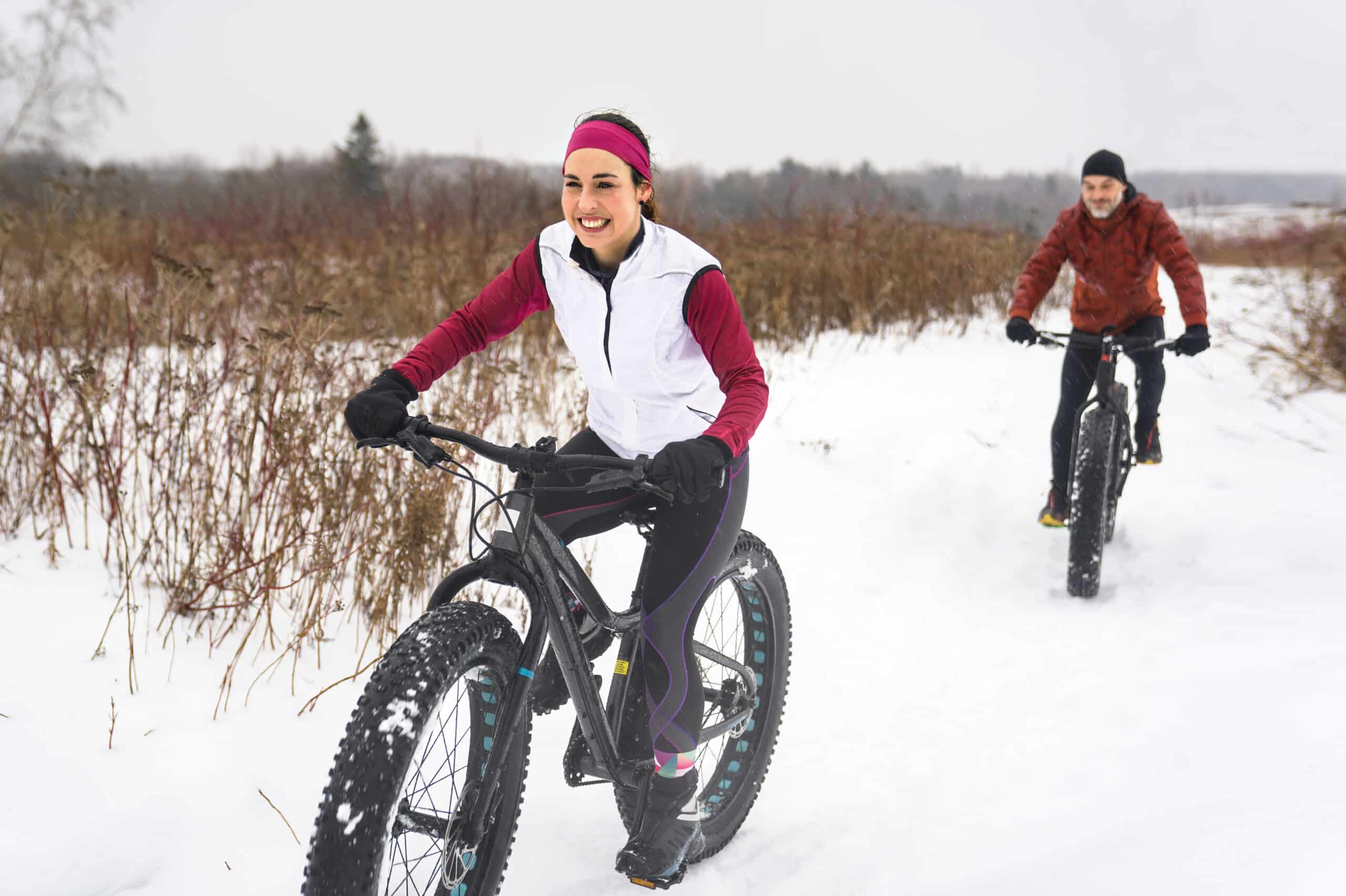 22. Snowshoeing: Walk on top of the snow just like Legolas, and try snowshoeing with your sweetie! We love this place inAshcroft, CO, where you can snowshoe to a restaurant in the mountains for your lunch! Check out these other great snowshoeing locations around the U.S.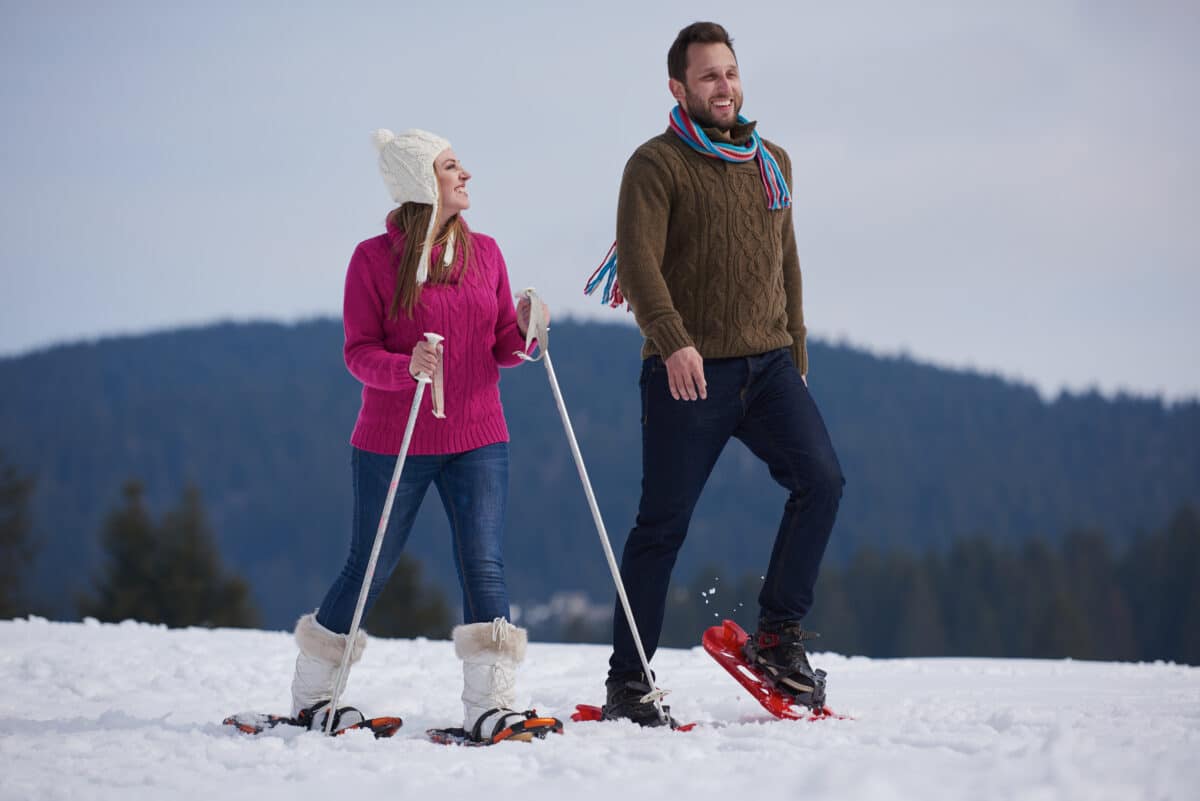 23. Snowboarding: Snowboarding—skiing's rad cousin! Just teasing! But if snowboarding is more your style, try out these cool slopes in Colorado. And, of course, you can't leave Utah off your list of winter activities! Haven't you heard it has the greatest snow on earth?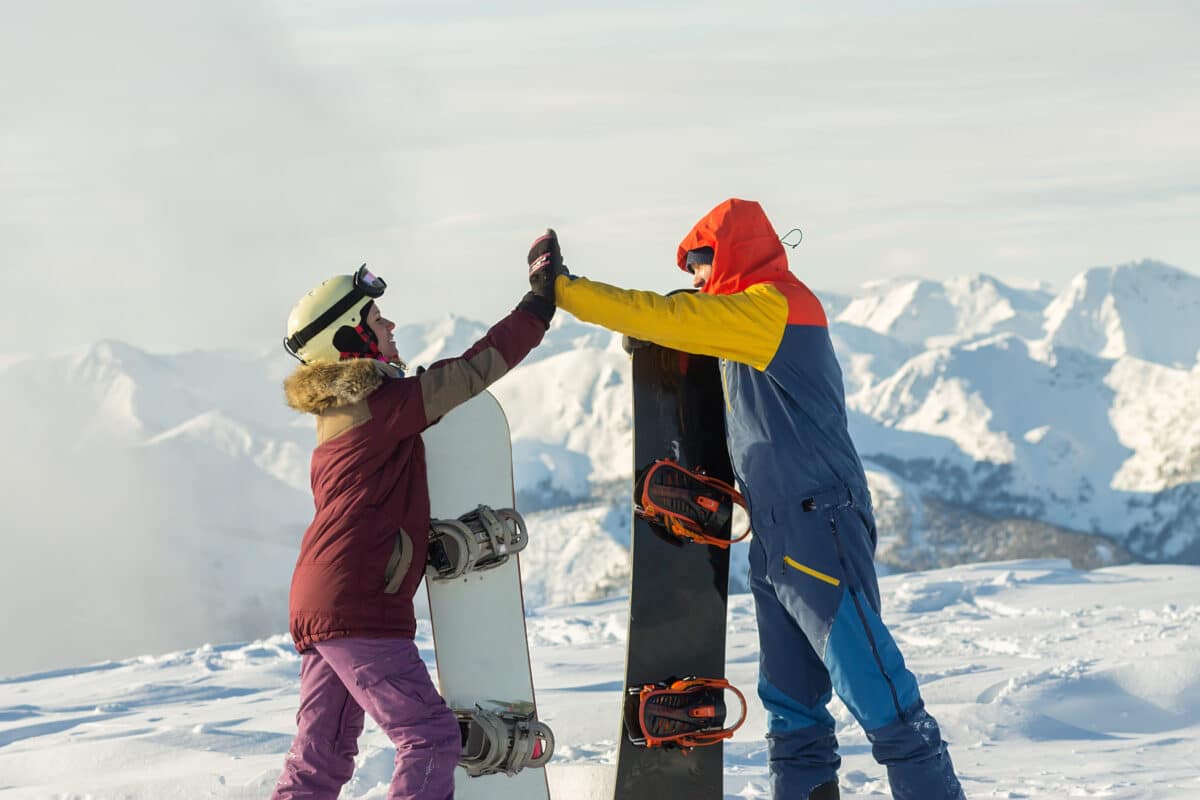 24. Snowmobile Tours: Here's one for the high-adventure couple! Ride separately or together (for extra cuddles)! Lake Tahoe has some amazing trails, but don't forget to check out these snowmobile tours throughout the United States.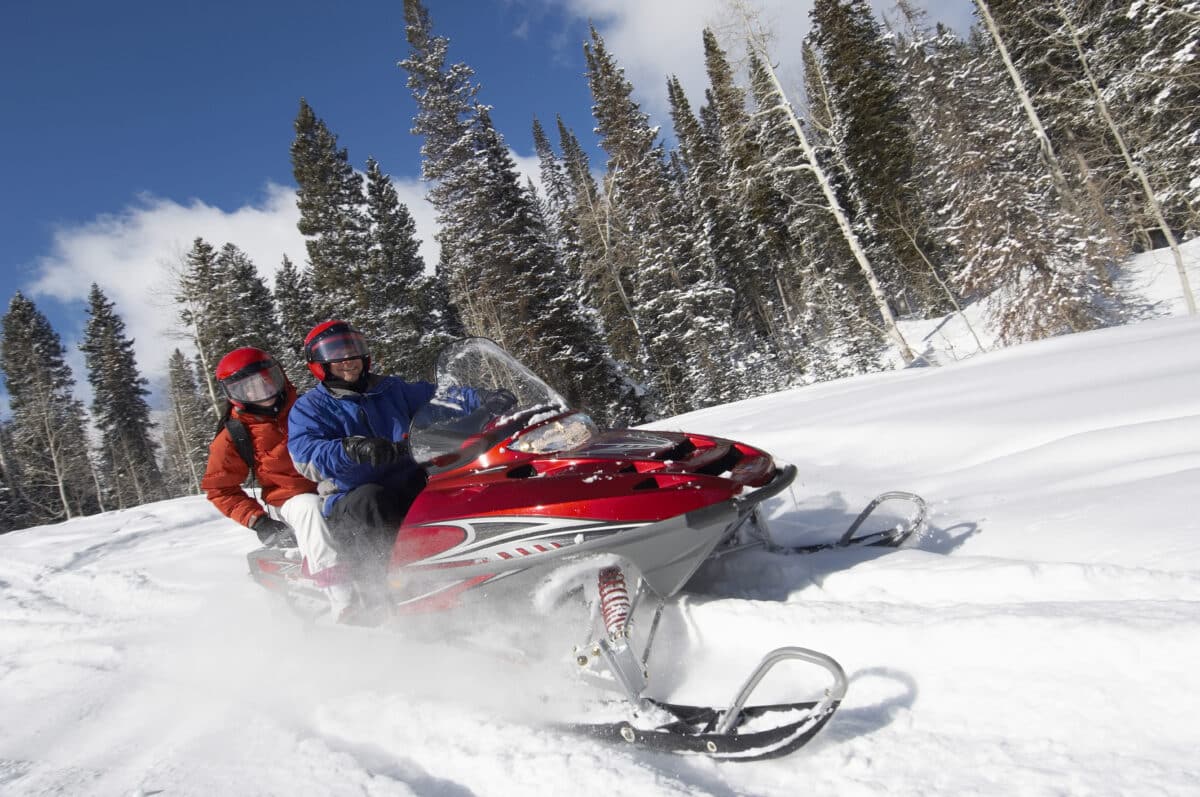 25. Curling: Try your hand at the sport you only ever see during the Olympics: curling! You can cross curling off your winter bucket list in Delaware or these other locations near you!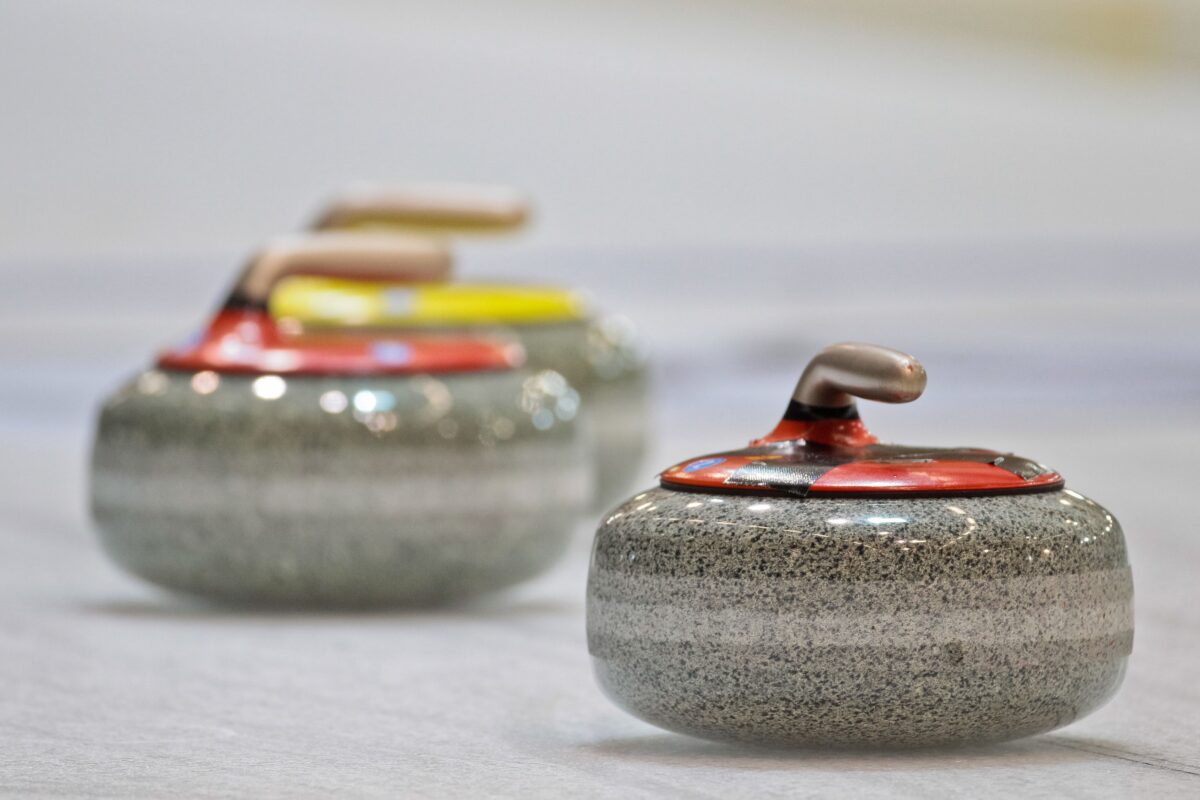 26. Skijoring: Okay, this might just be our favorite on this list! What is skijoring, you ask? Simply put, skijoring is just like skiing but powered by your dog!😍 Never leave your furry friend at home again while hitting the slopes with your sweetie! Minnesota has some great dog-friendly skiing areas.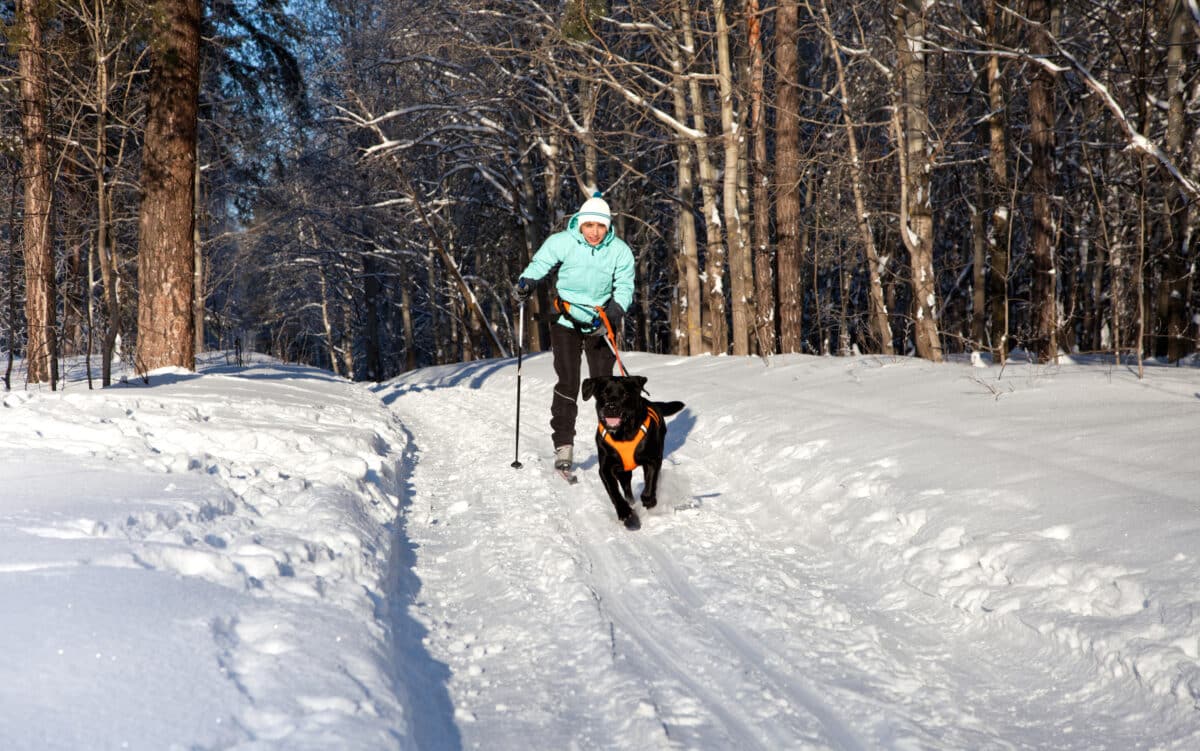 27. Ice Skating Trail: Anyone who says ice skating is so last year is sadly mistaken. If you want to try something new, try an ice skating trail. Vermont has one that loops around the entire lake, while in Michigan, you can skate on a trail through the woods!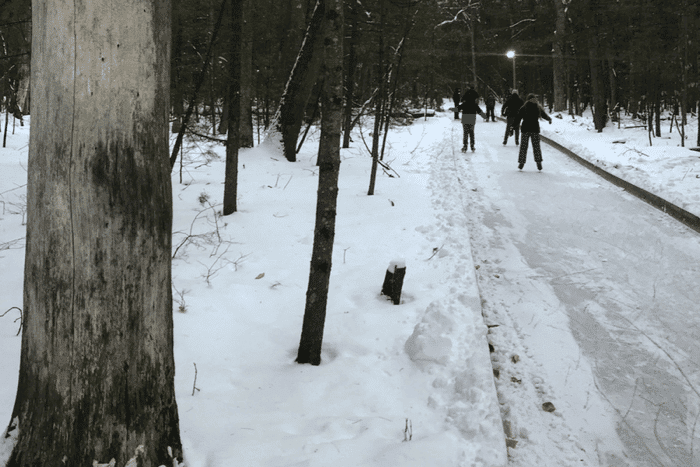 28. Cold Water Plunge: Warning—not for the faint of heart! Take a cold water plunge this winter to celebrate the New Year or for a good cause like the New Jersey Polar Bear Plunge. Brrr!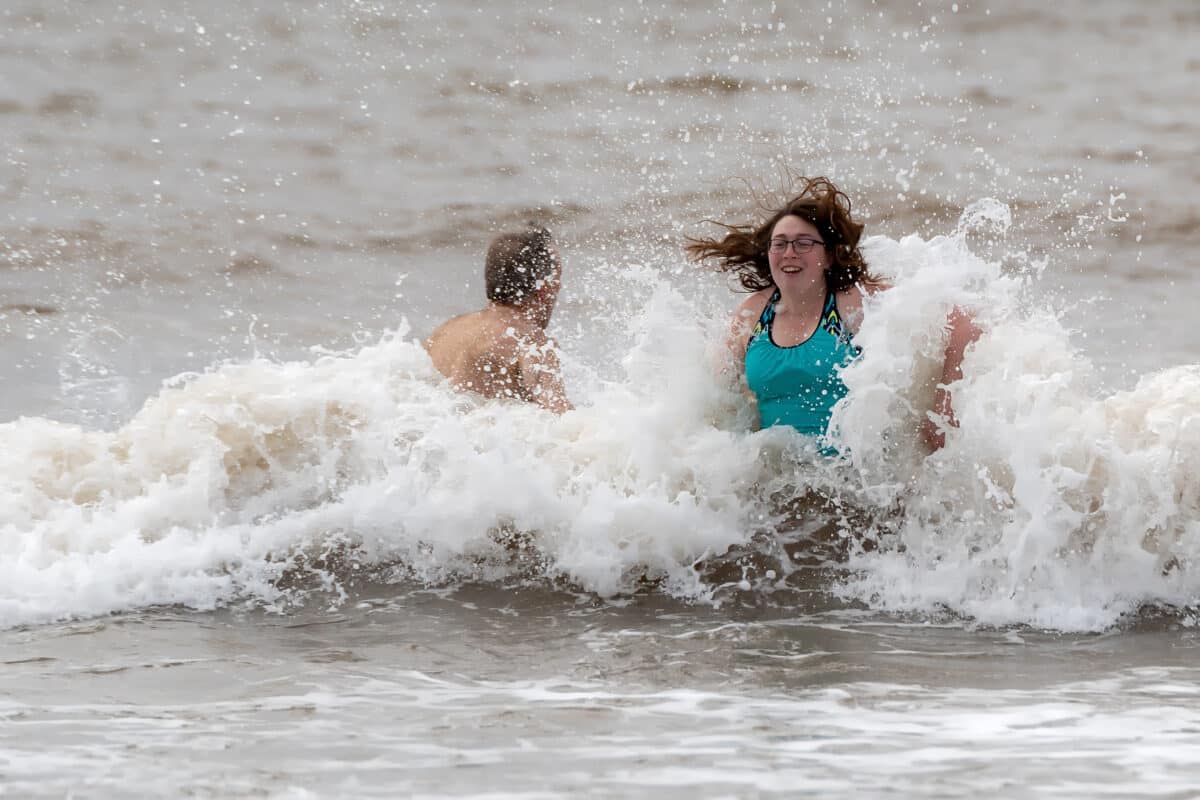 29. Hiking: In places where the snow isn't too deep, take a scenic hike with your spouse. Places like Kansas and Utah have beautiful and usually accessible trails throughout the winter.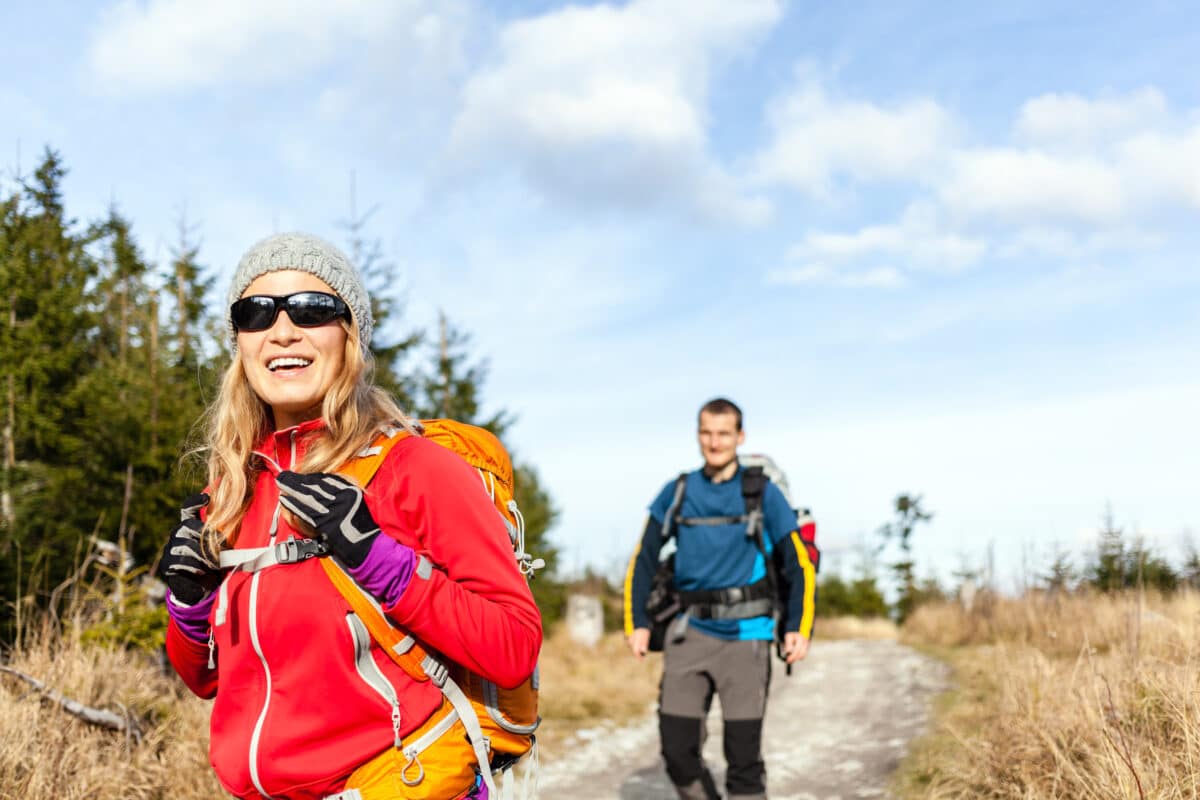 Romantic Winter Activities for Couples
30. Sleigh Ride: What's more romantic than taking a lovely sleigh ride through a winter wonderland while cozied up to your favorite person? We can't really think of anything! Dress warmly, and don't forget the hot cocoafor your horse-drawn sleigh ride.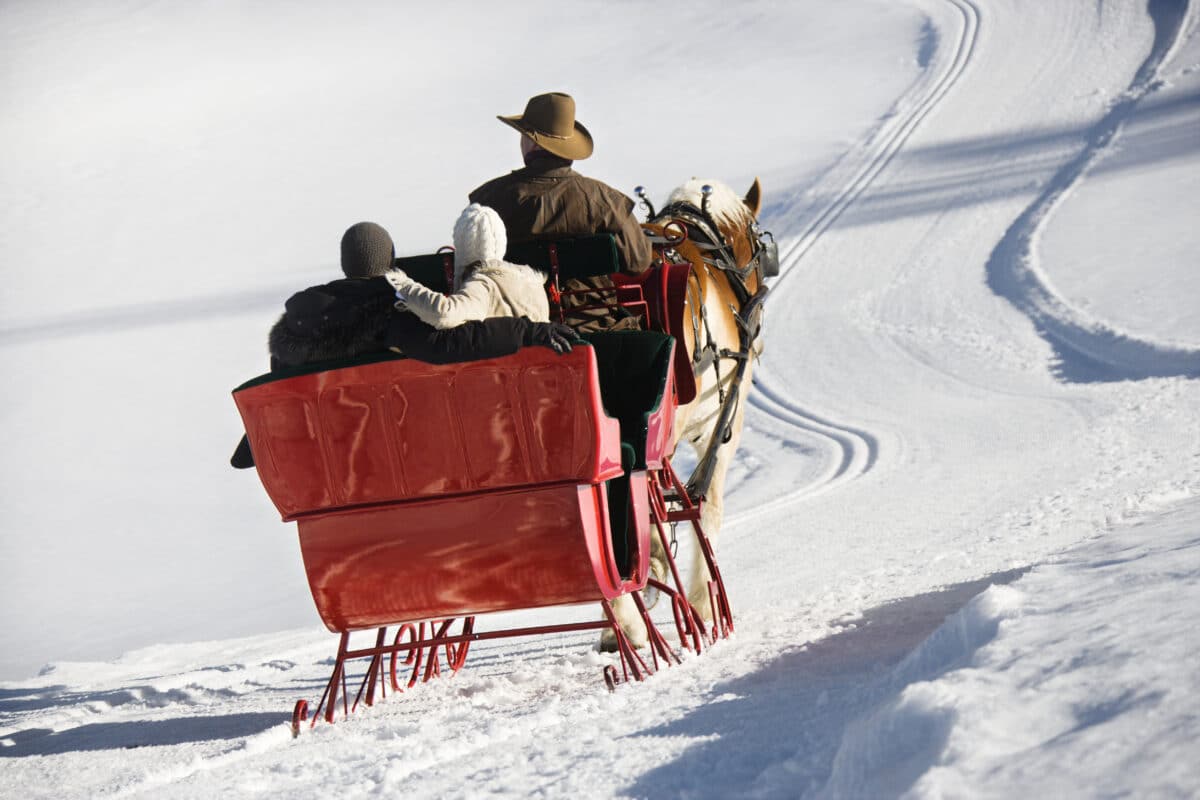 31. Visit a Cozy Cabin: Want to escape to a cozy cabin in the snowy woods with your sweetie? We've got you! Check out these Airbnb cabin rentals. We also think this treehouse in Nebraska looks so cute! Try out our Snowed in Sexy Winter Date for some extra fun!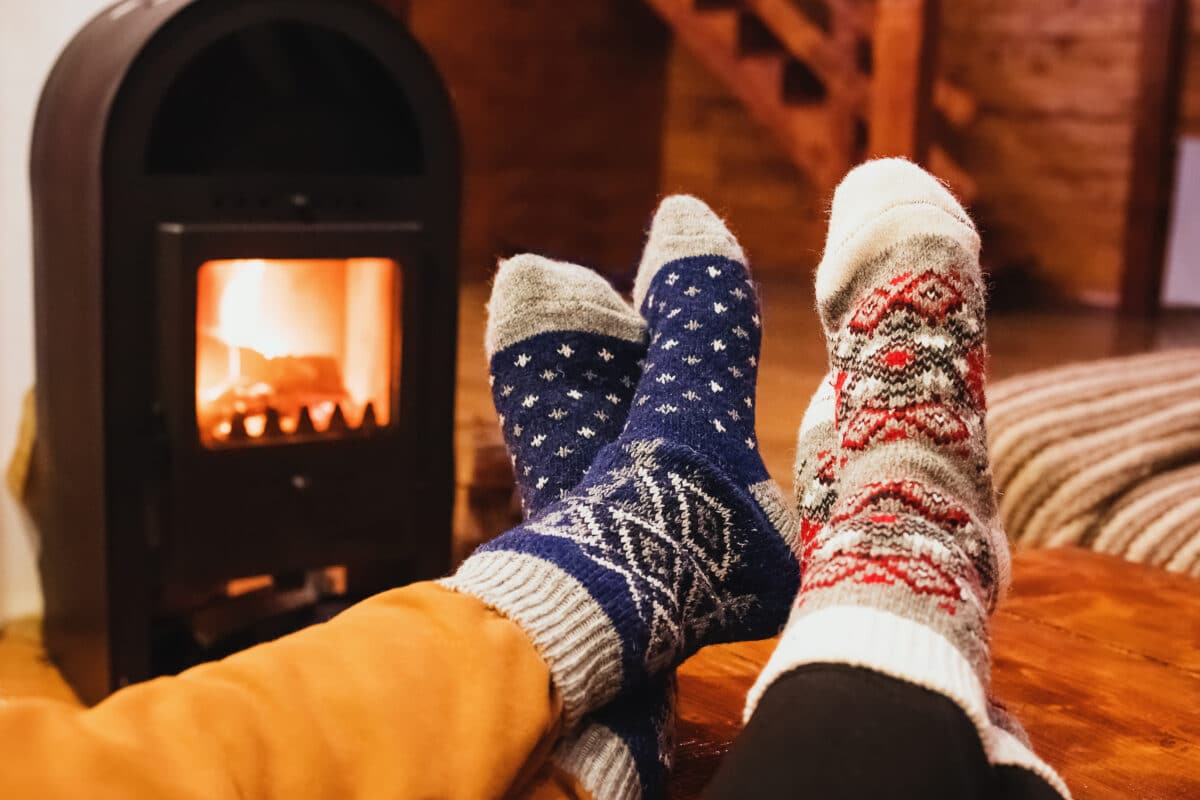 32. Igloo Dining: Did you know igloo dining was a thing? We totally didn't! Check out these rooftop igloos in Massachusetts, or find an igloo near you!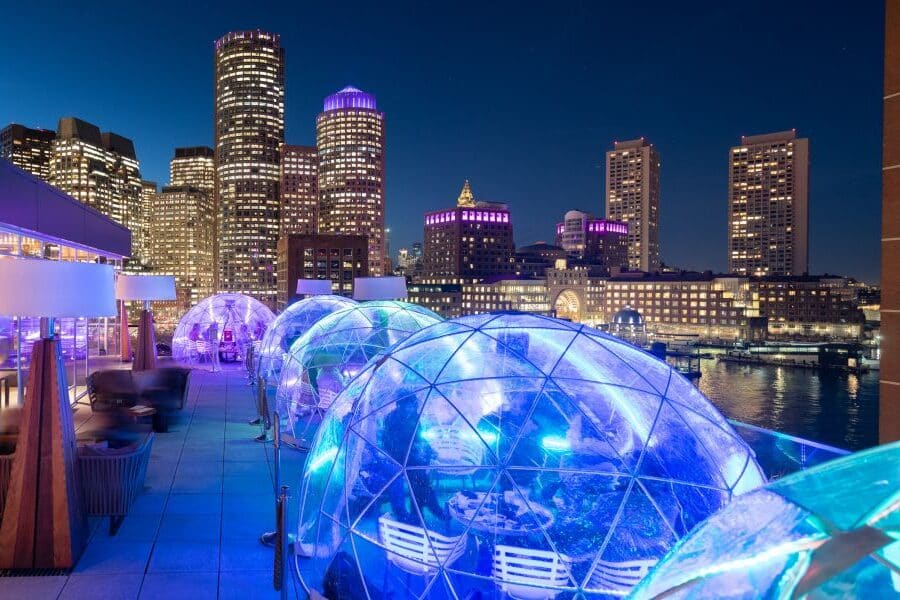 33. Winter Glamping: Go camping but make it glam! Get cuddly with your sweetie in your very own yurt! We love this place in North Dakota, but if you aren't nearby, check out this list of the best glamping destinations in the U.S.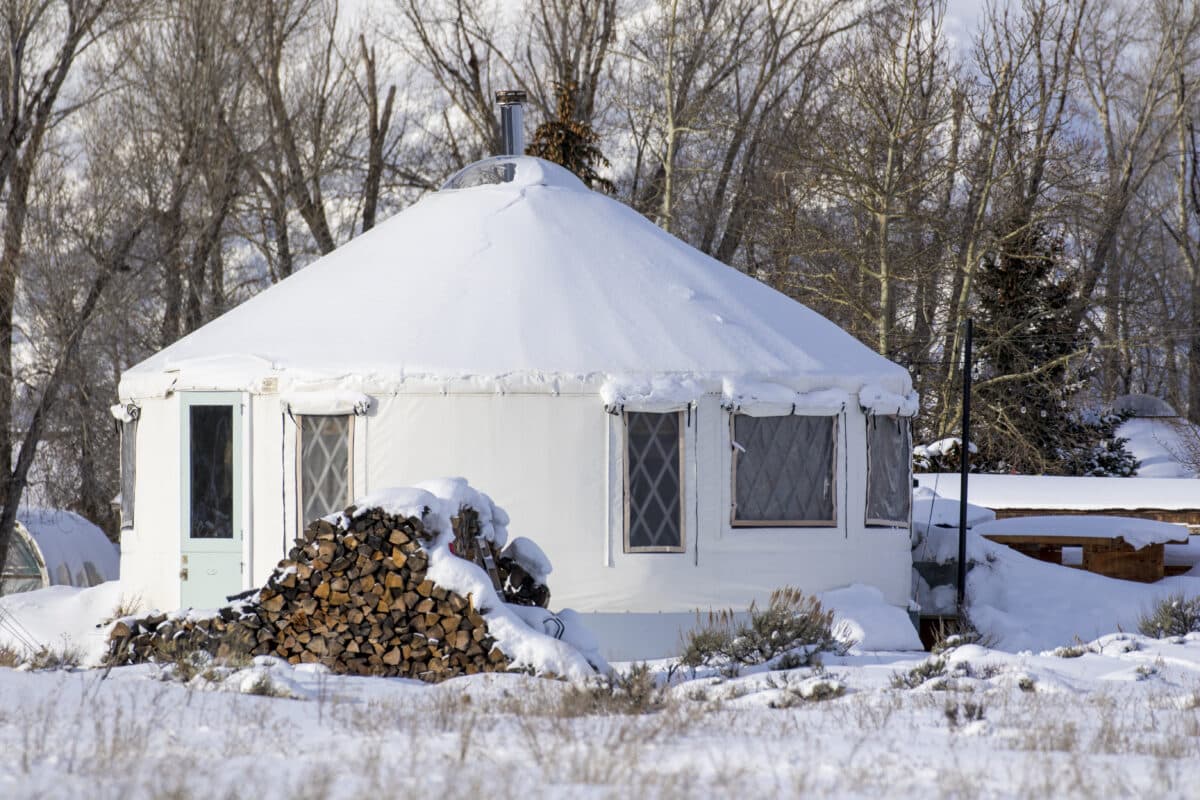 34. Scenic Mountain Drive: What is more majestic than the mountains in winter? Try going for a romantic scenic drive to the mountains with your spouse this winter. We think the Tennessee Smoky Mountains look glorious but make sure to check the weather before you leave!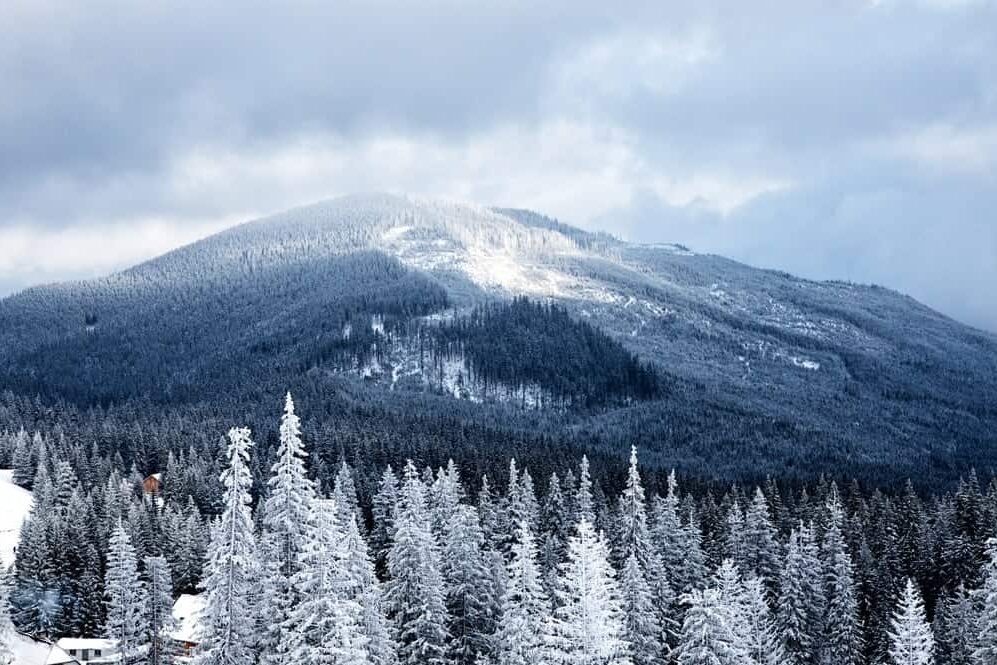 35. Hot Springs: Late fall through spring is perfect hot spring weather, and we have the perfect Hot Springs Date for you and your sweetie to try out. (Warning: it's super steamy!) Check out the springs in Wyoming or the Finding Hot Springs website for more ideas.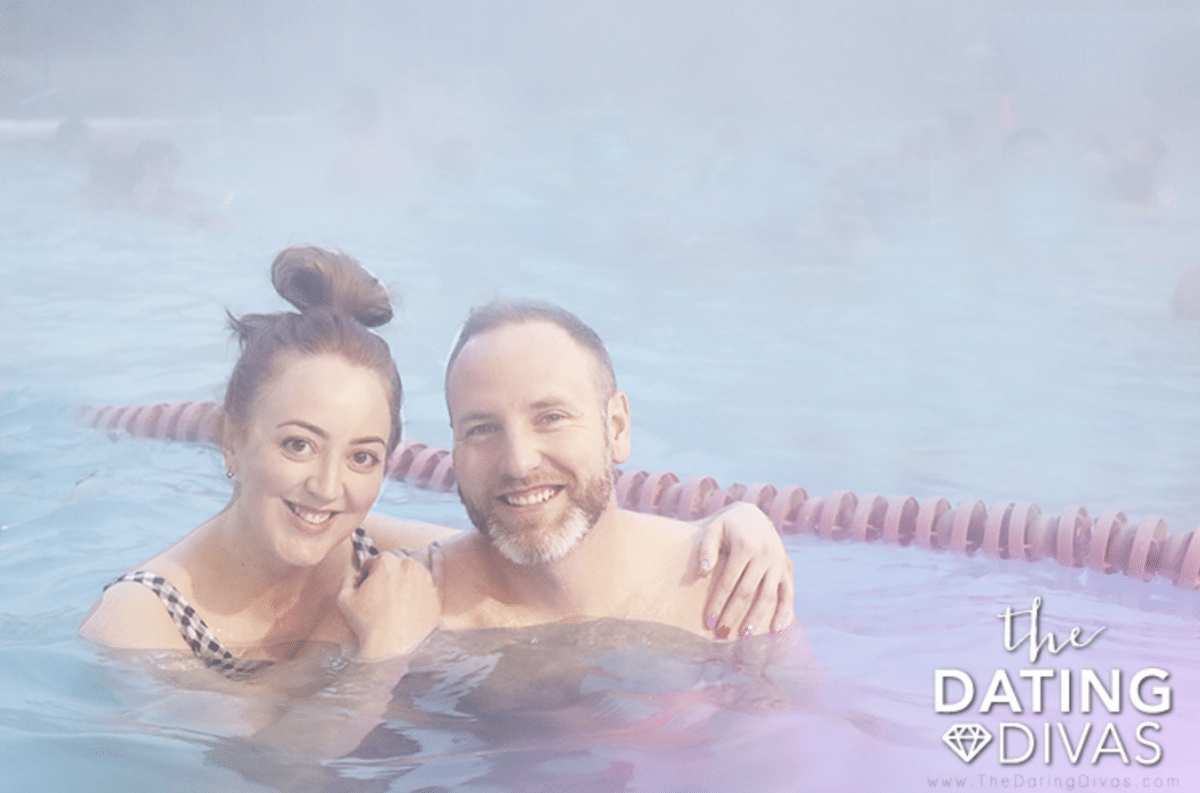 We hope you enjoyed this epic list of winter activities around the U.S. Just keep this page bookmarked, and you will never have to search for "winter activities near me" again!
If you're looking for more winter ideas, take a peek at our 104 Fun Winter Date Ideas and our Winter Boredom Busters! Now, go get to work on that winter bucket list!