Can't Miss Things To Do in San Francisco
Planning a trip to San Francisco? You've come to the right place! We've gathered together some of the best things to do in San Francisco that you absolutely do not want to miss! No matter if you are into art, hiking, sightseeing, or if you're traveling with kids, we've got something on this list just for you.
Let's get right to it!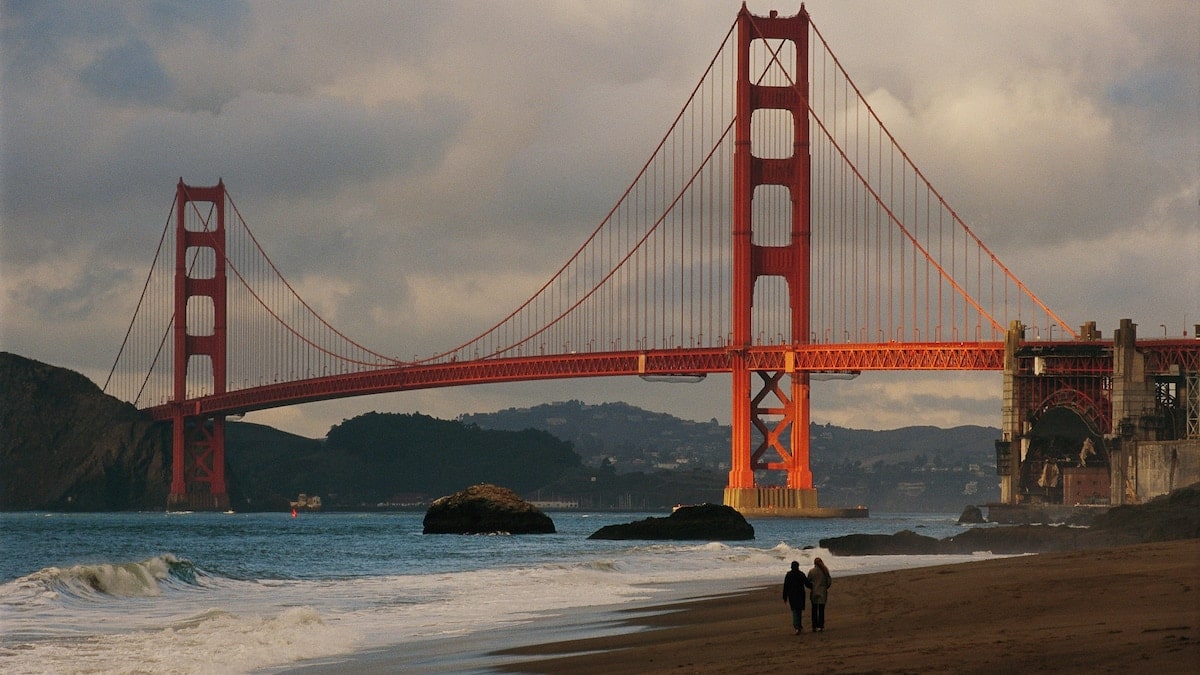 Disclaimer: This post contains affiliate links. To learn more about 'em, click here.
Table of Contents
Things To Do for Art Lovers
San Francisco may not be the art capital of the U.S., but it is definitely full of some really incredible things that art lovers won't want to miss! Check out some of our favorites.
1. Palace of Fine Arts– This incredible building hosts events and some awesome theater. Even if you don't go inside, just seeing this building from the outside is worth the trip!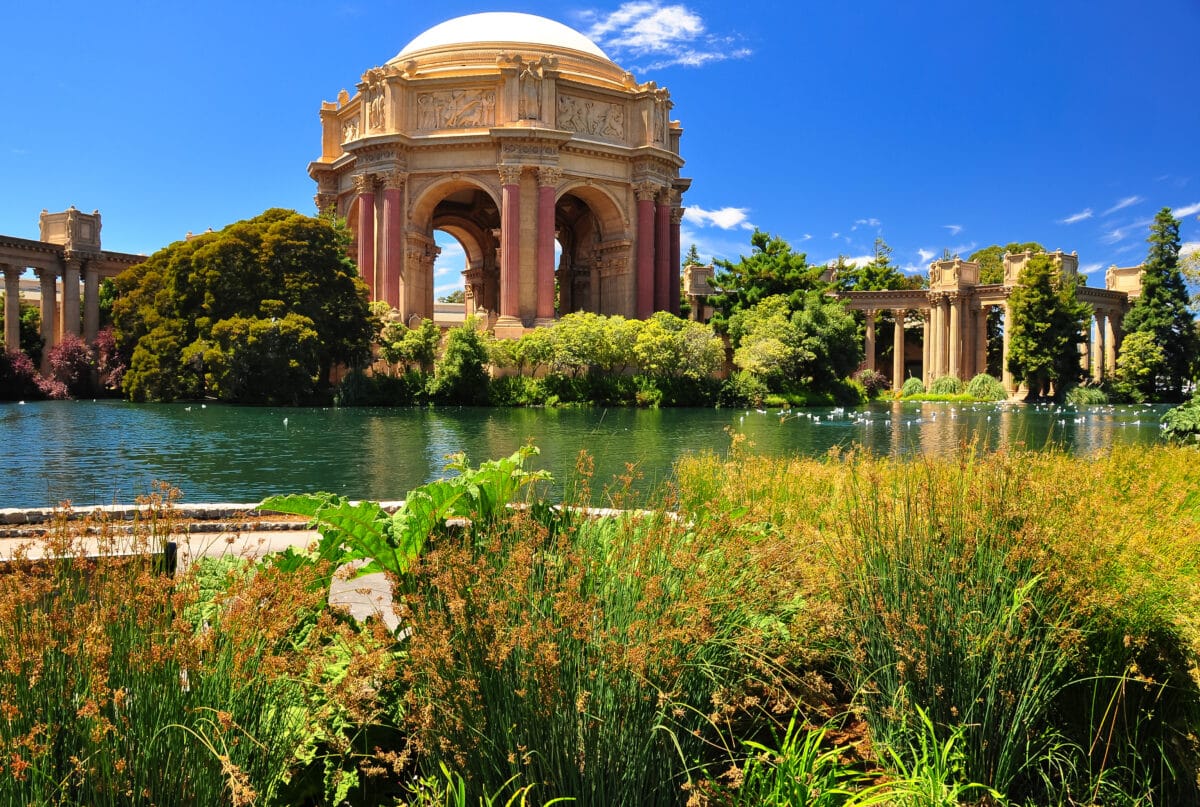 2. The Gregangelo Museum– This self-described "immersive art exhibit" is a truly unique experience for art lovers and art newbies alike! Book your "experience" online, or take a virtual tour first to see what you think. We're fairly confident you'll be hooked.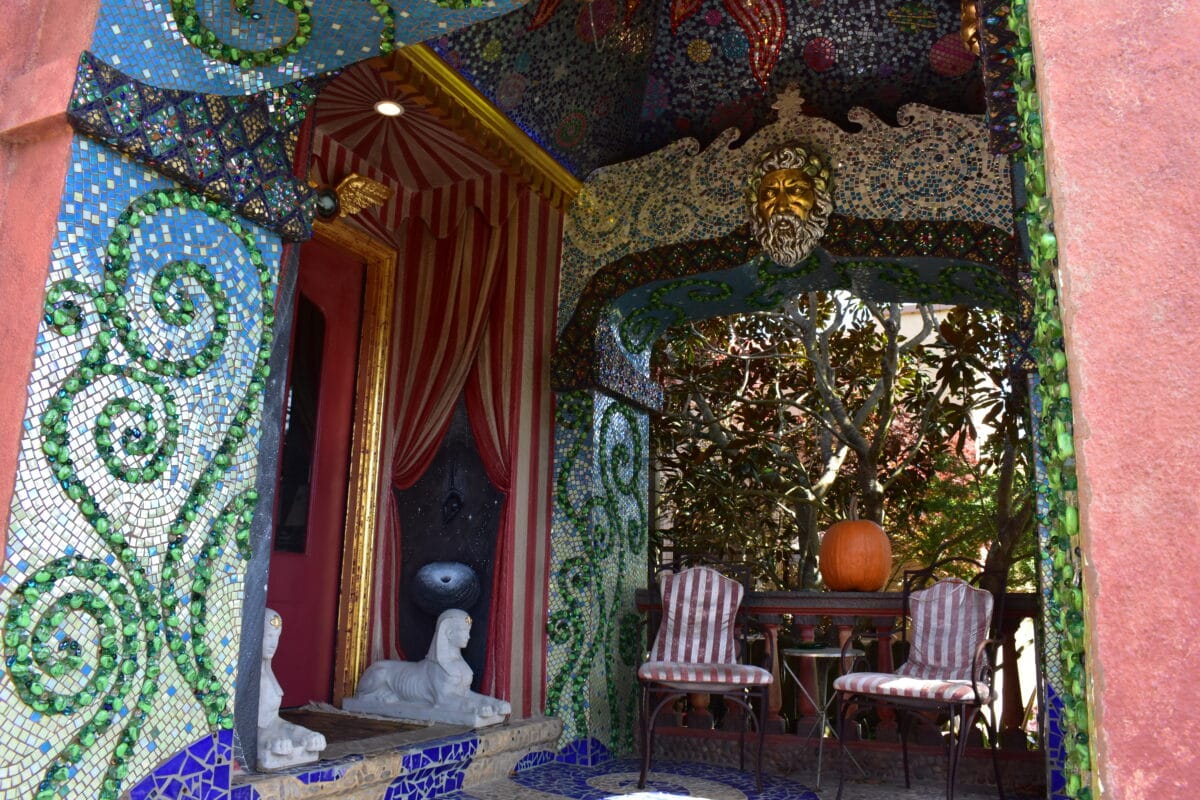 3. Conservatory of Flowers– A golden opportunity for budding botanists to see rare flowers up close and personal. With plant exhibits for every taste, you won't want to miss this awesome experience.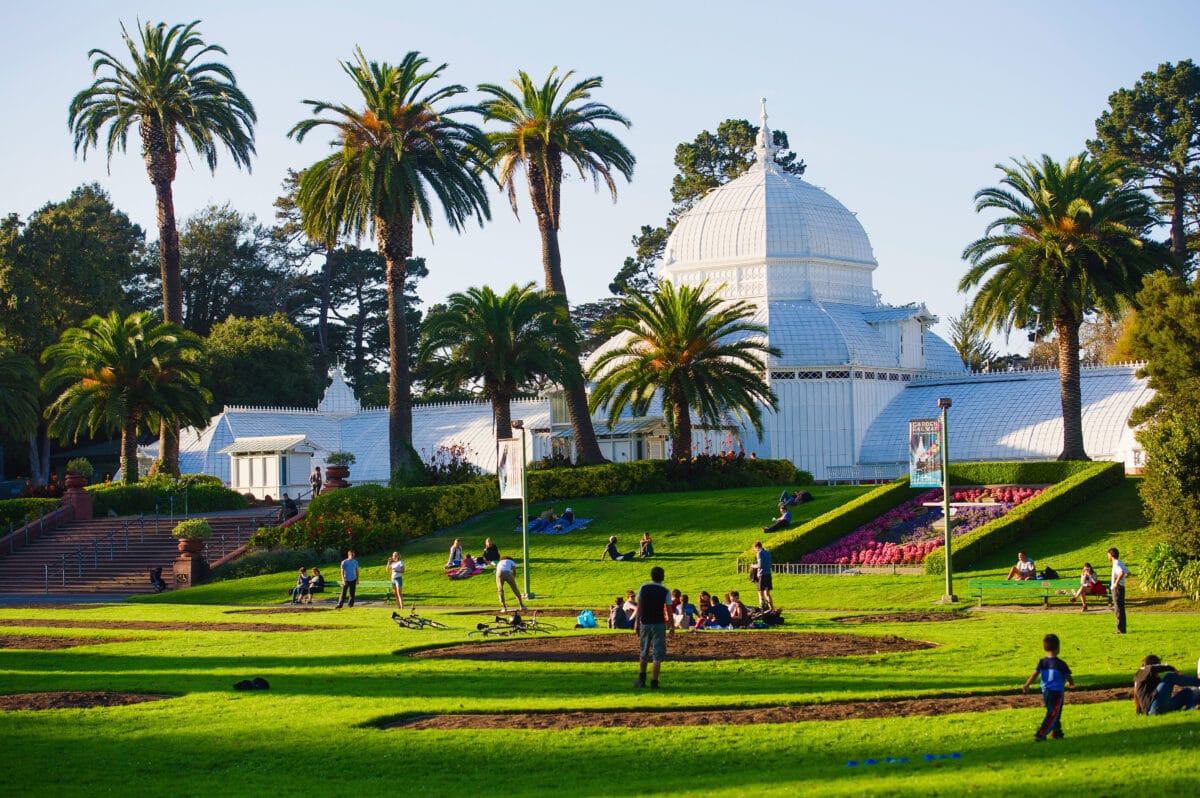 4. Musee Mecanique– This unique museum boasts a collection of… well, just about everything! If you are into antiques, you are sure to love this stop. This could also be a really cool place to try out our Flea Market Date!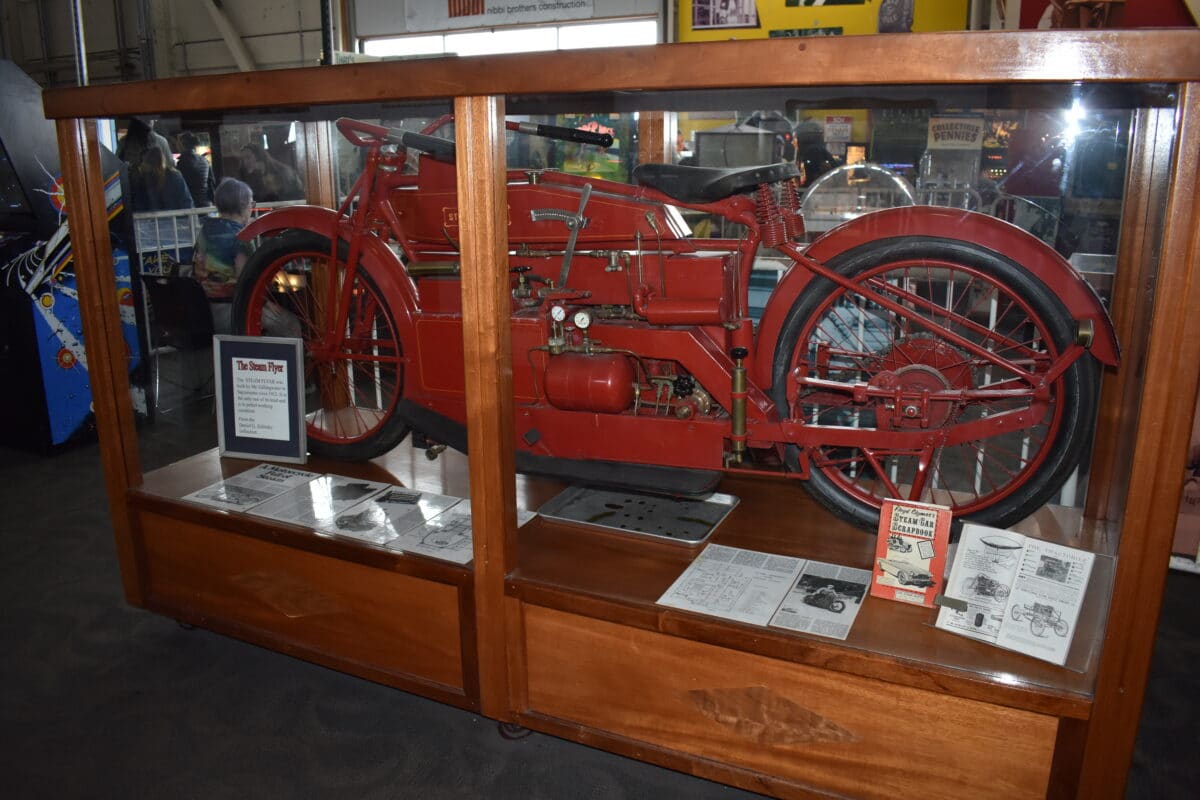 5. Madame Tussauds– Whether you want to fool your friends with lifelike pictures with your favorite celebrity, or you just want to see what all the fuss is about, Madame Tussauds is a must-see! Stop in for a moment and you might end up losing the whole day in this cool and unique exhibit.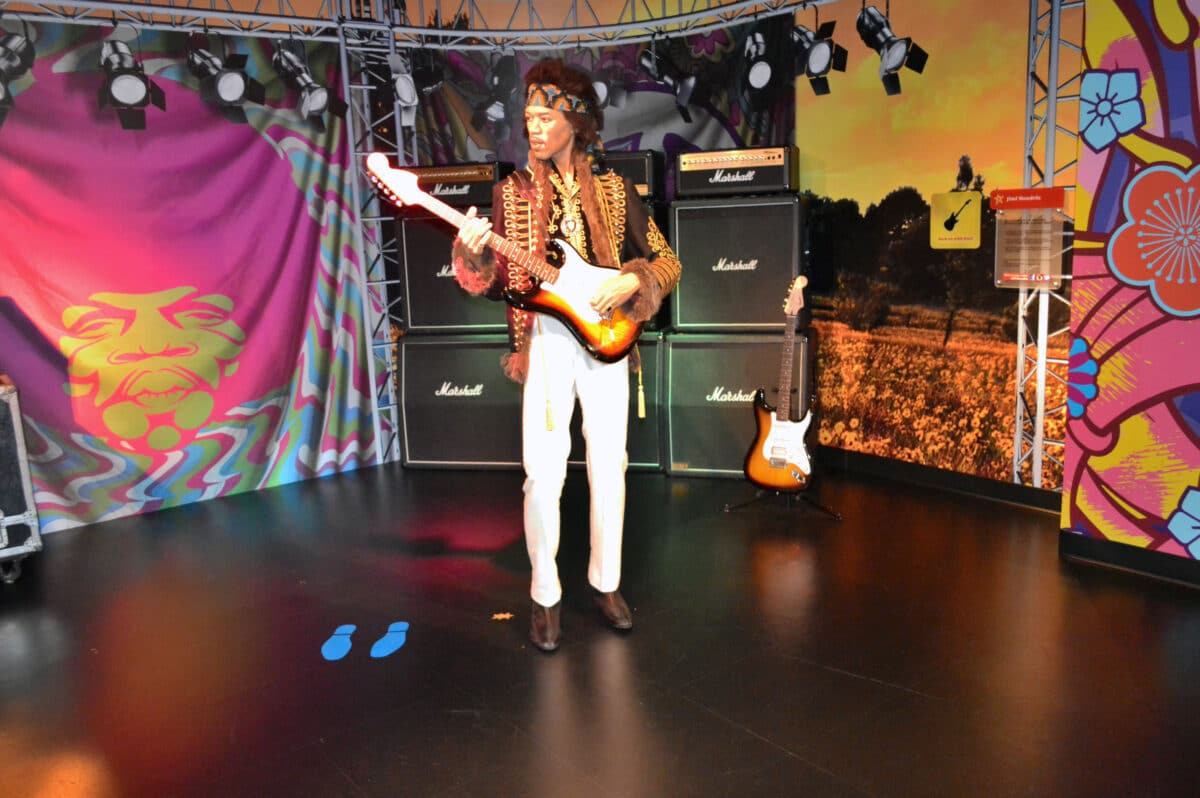 6. Haight-Ashbury– Art and music lovers have to check out San Francisco's iconic neighborhood. Stop by the former Grateful Dead house, or see the Jefferson Airplane house. Step back in time at some local record stores, or shop one of the unique boutiques in the neighborhood.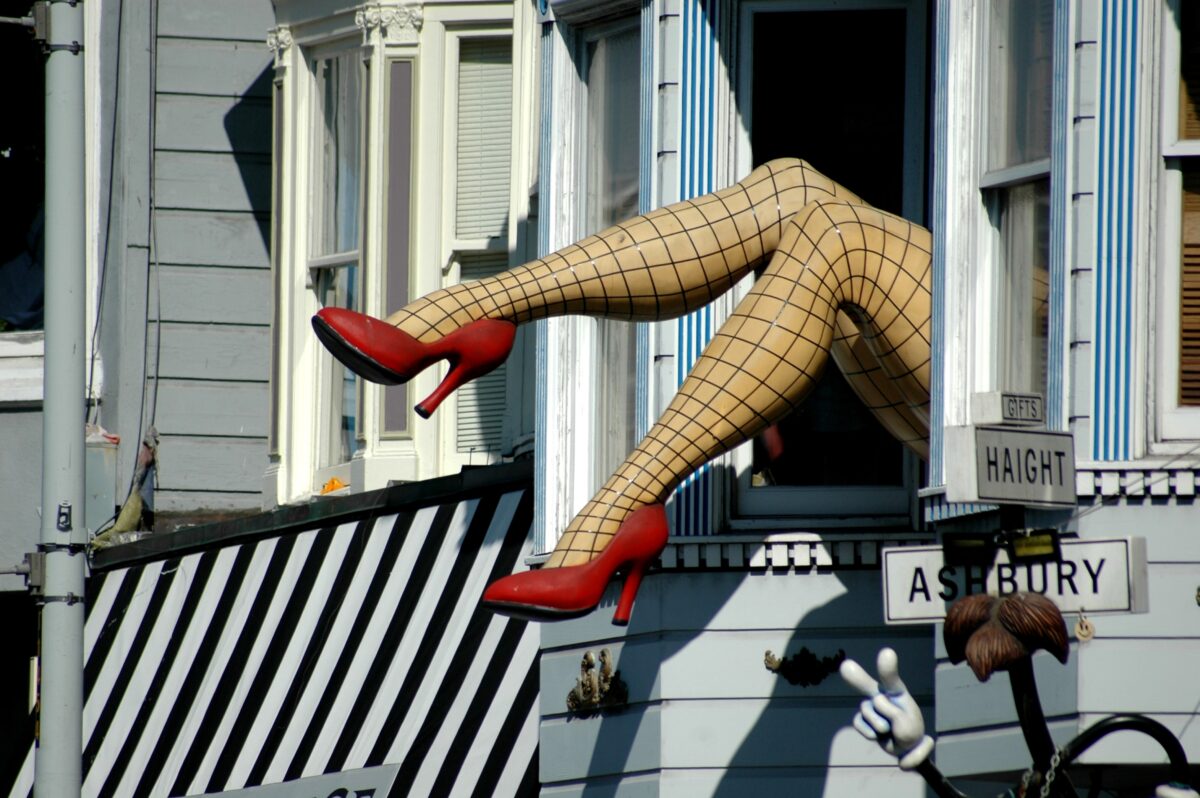 7. 16th Avenue Tiled Steps– One of the great things about looking for art in San Francisco is that you don't have to go to a stuffy museum or exhibit. The art is hiding around every corner just waiting to be found! Don't miss these incredible tiled steps that might encourage you to do some DIY at home.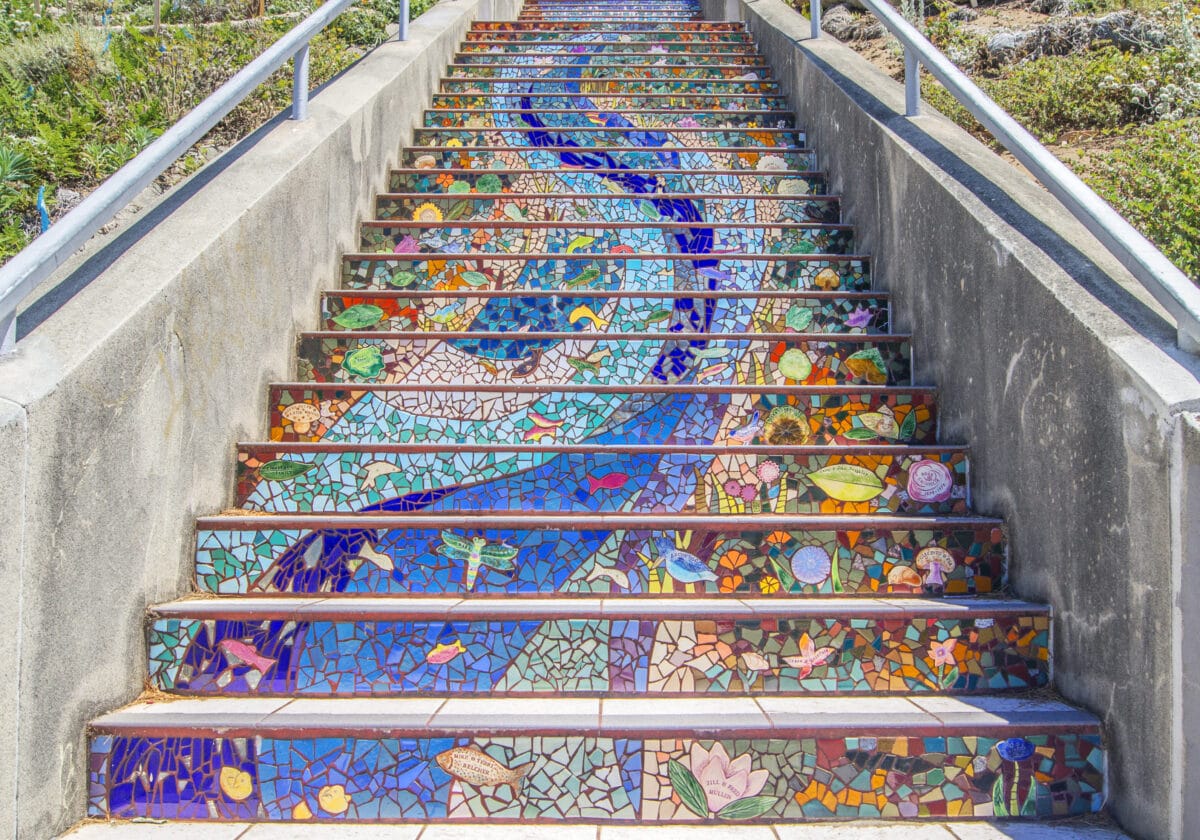 Things To Do with Kids
Traveling with kids always adds a little extra stress to planning. Luckily, we've found some of the best things to do in San Francisco that are kid-friendly. Add any of these stops to your list and kids are sure to love them. Also, be sure to check out our Tips for Traveling with Kids.
8. Exploratorium– This interactive science museum is the perfect stop for kids! Parents are sure to be enthralled, too. With hands-on activities, this is a vacation they are sure to remember. If they love building with their hands, grab this San Francisco City Skyline Mini Builder Kit for a fun way to remember your vacation!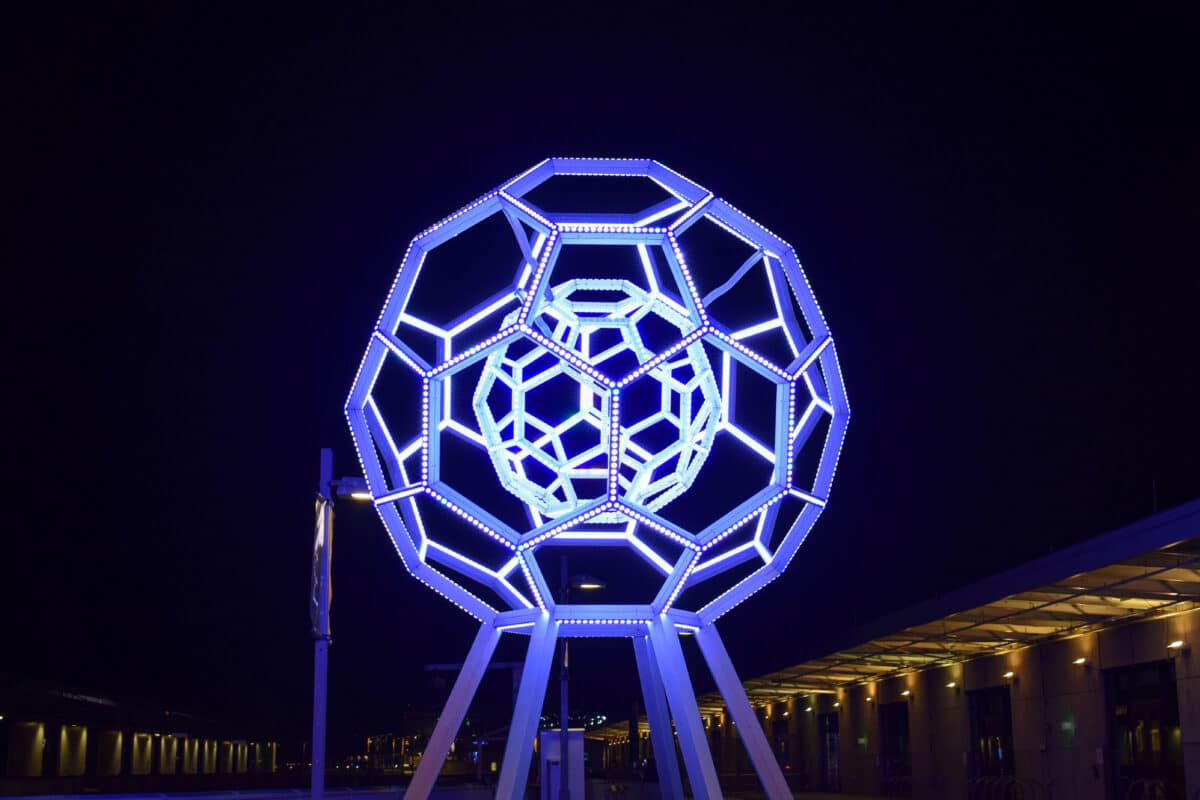 9. Walt Disney Family Museum– If your kids love all things Disney, show them the history behind the man that started it all. With featured events, shows, and workshops, no one will be complaining of boredom at this museum.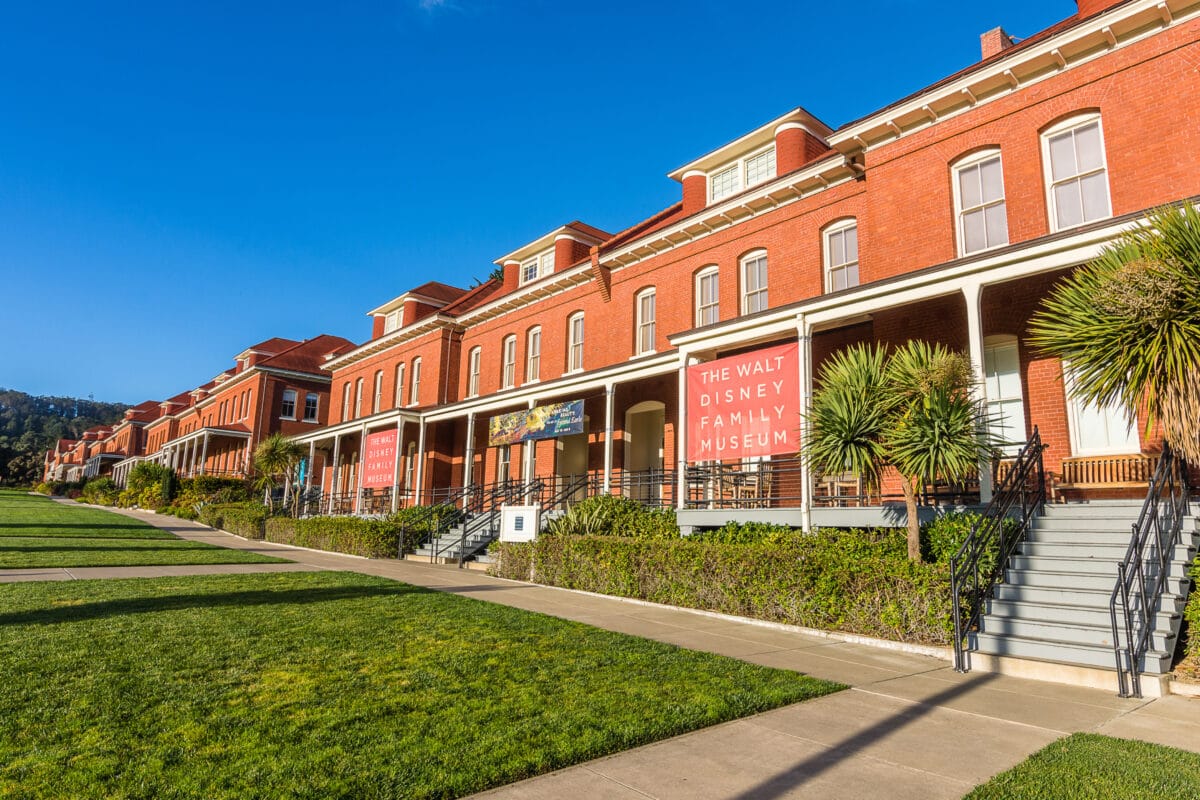 10. Cable Cars– What could be more fun on your San Francisco vacation than riding around in an iconic cable car? If your kids love the ride, be sure to check out the Cable Car Museum, and why not ride a cable car there and back?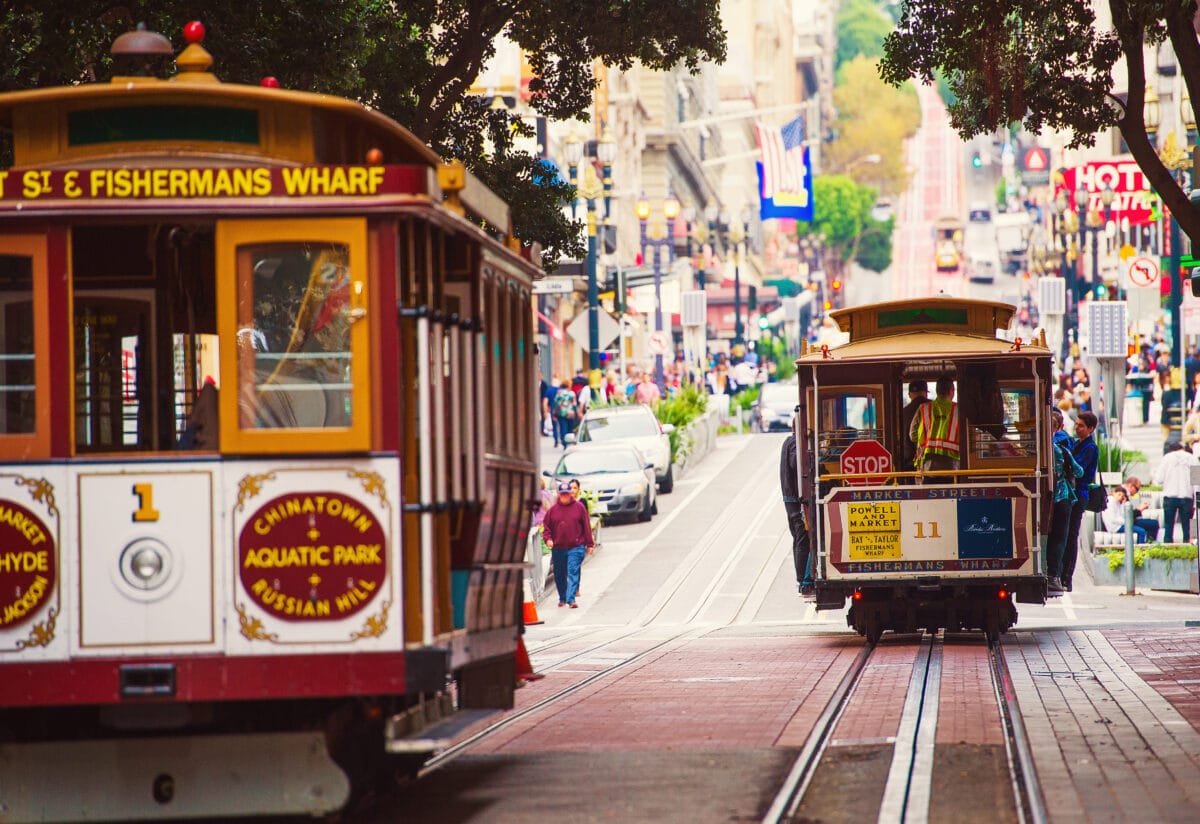 11. Pier 39– With a carousel, shopping, dining, and other fun attractions, there is something at Pier 39 for everyone in the family! Seriously, how fun does this old-fashioned carousel look?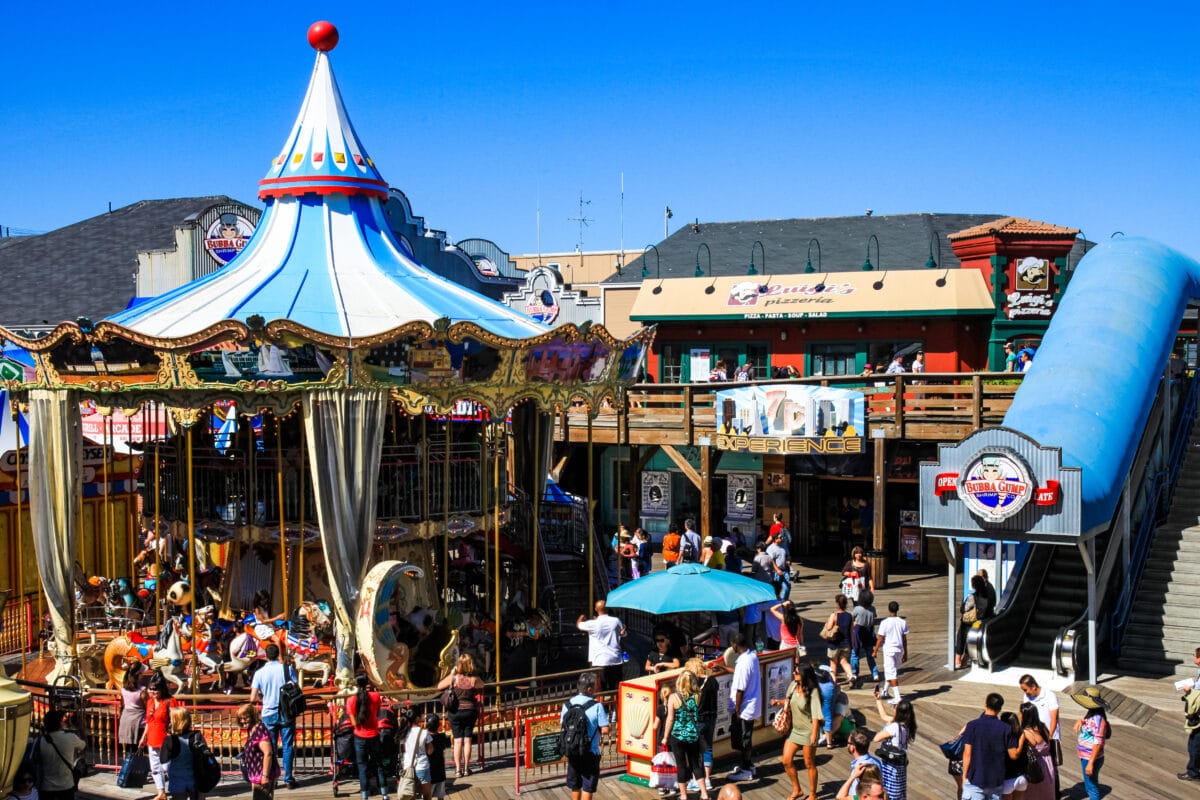 12. Mrs. Doubtfire House– If you loved this classic '90s movie, then you have to stop by the Mrs. Doubtfire House! Although this house is privately owned, it still makes for an awesome stop that kids will love to see. Then, head back to your hotel and watch the movie! "Hellooooooooooo!"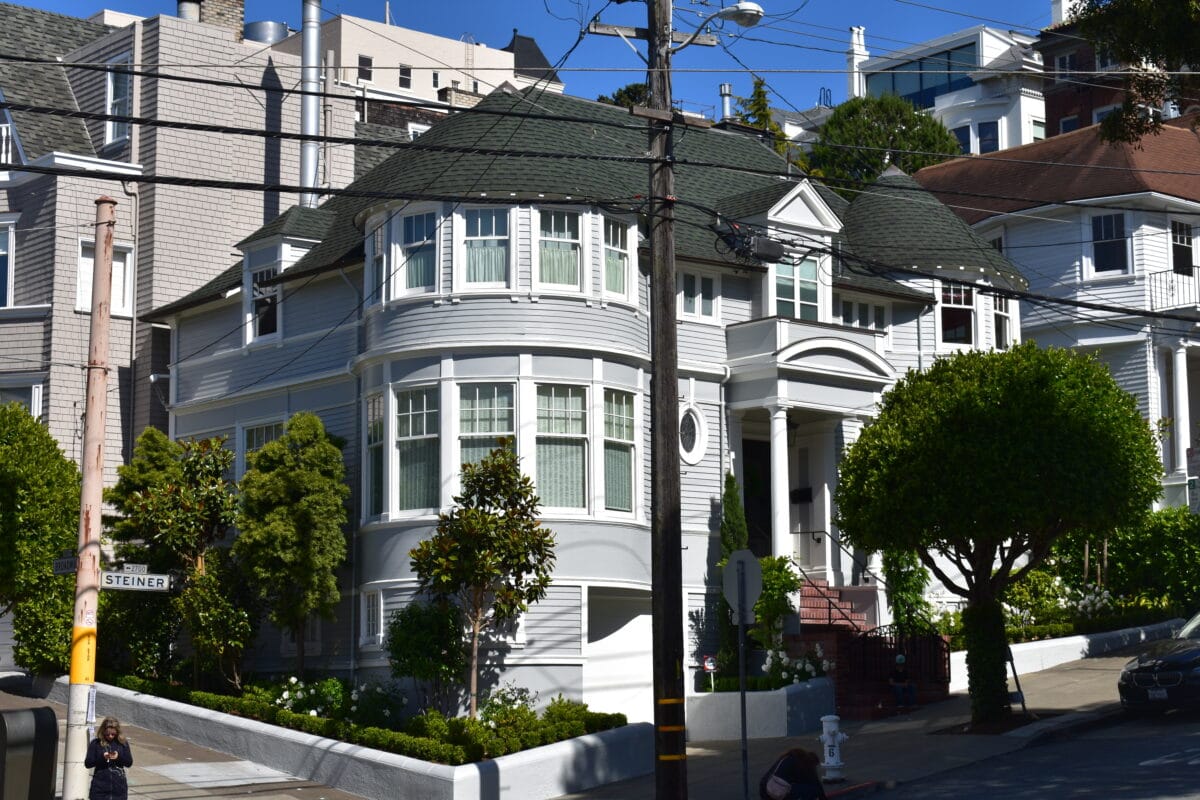 13. Sea Lion Center– Who doesn't want to go see a bunch of adorable sea lions? Get your kids hyped for this trip with this cute Sea Lion plush. Make this vacation one your kids will never forget and go see the Sea Lion Center, a stop they are sure to love.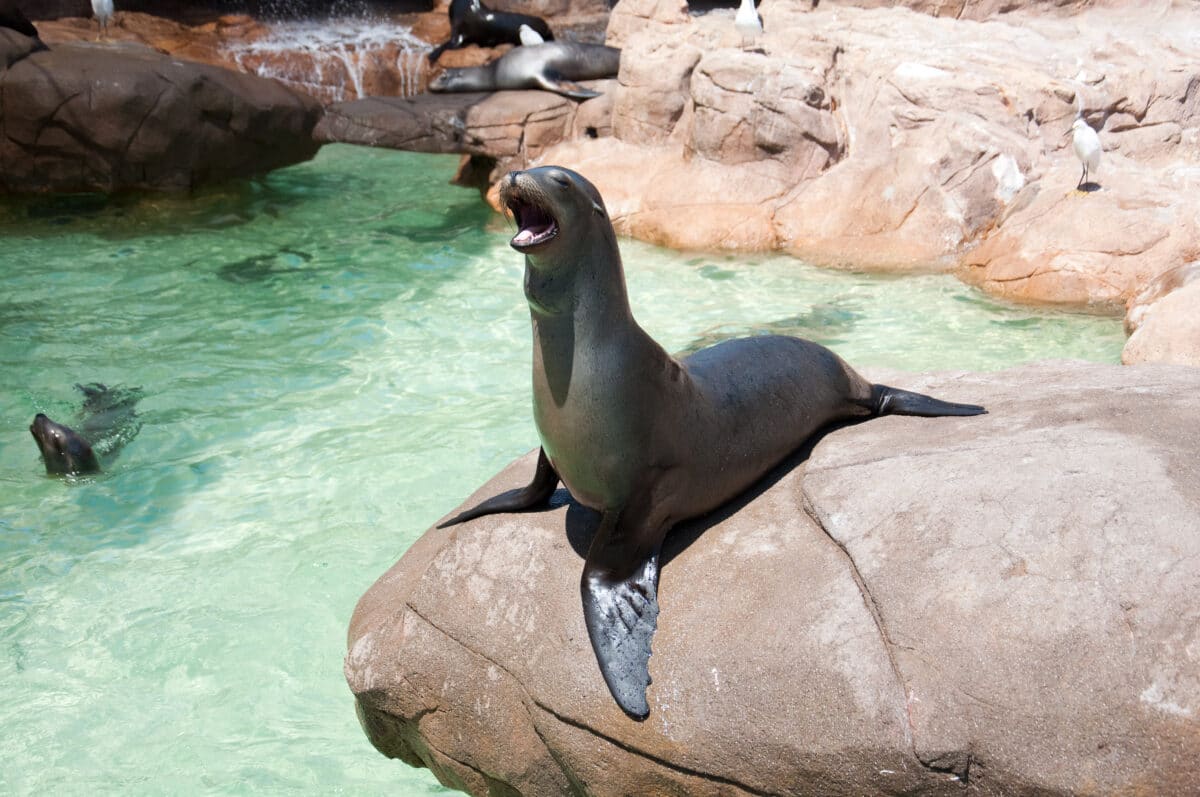 14. Dolores Park– A picnic in the park is the perfect relaxing thing to do in California. This isn't just any park. With an interesting history, tennis, dog play area, playground, and more, you could spend the whole day here and not hear a single complaint!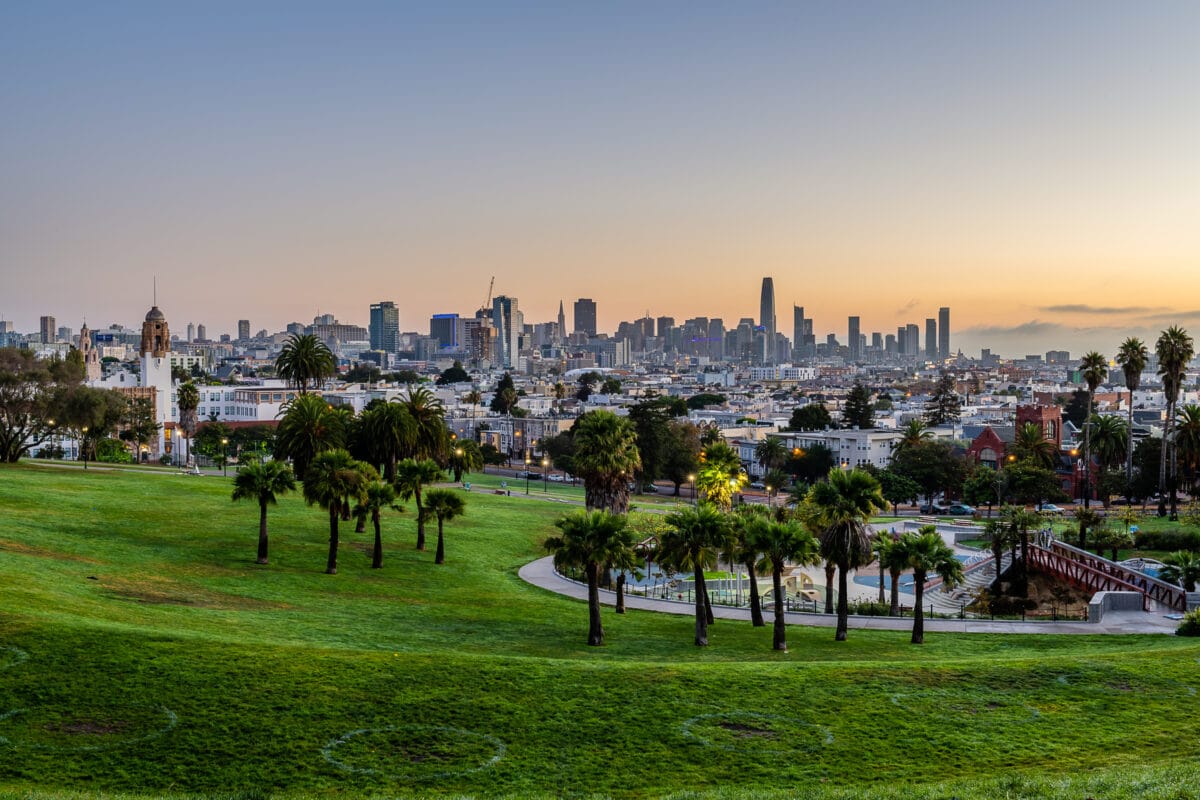 Can't Miss Classic San Francisco Tourism
Of course, when you visit San Francisco, there are just some things that you have to see. Here are some of the most classic things to do in San Francisco. Get the whole San Francisco experience with any or all the ideas on this list!
15. Alcatraz– This legendary island has had a famous history. Take a ferry out to the island for a day or night tour! If crossing iconic stops off your list gives you the travel bug, consider making your trip a road trip! And don't forget our awesome Road Trip Date while you're at it.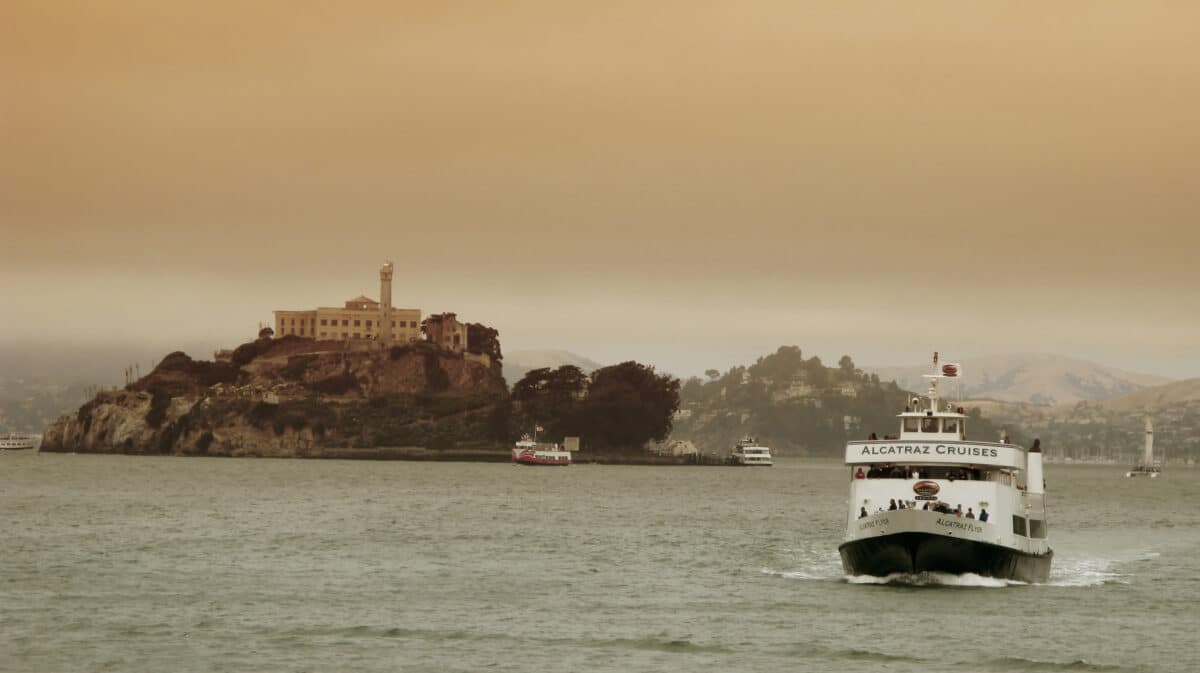 16. Golden Gate Bridge– If you don't come home from San Francisco with at least one photo of you and The Golden Gate Bridge, did you really go to San Francisco? Get all the deets of how and where to visit this iconic bridge at the link. Be sure to mark off this destination on our cute US Travel Map.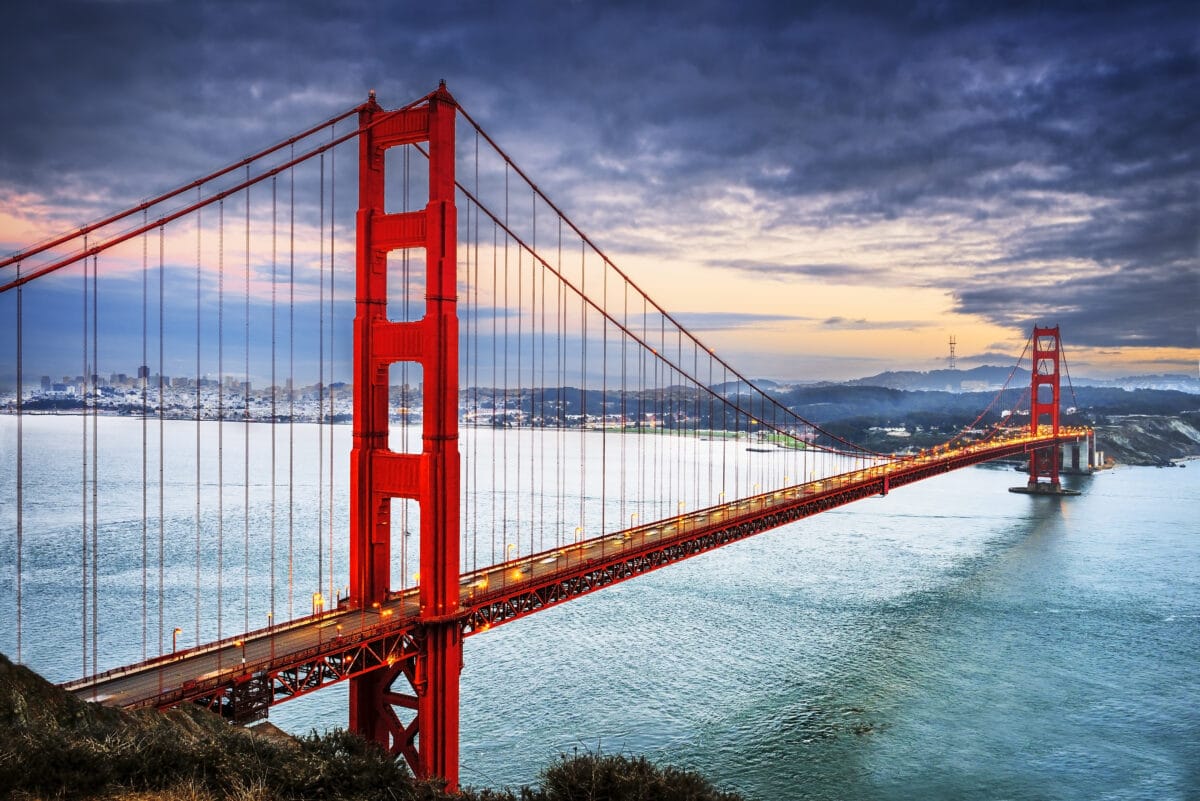 17. Sutro Baths– A man-made ocean pool aquarium built over 100 years ago with an ocean front view? What more could you want out of a tourist stop? Perhaps the Cliff House nearby? Check out the cool history behind this stop, and you'll never want to leave!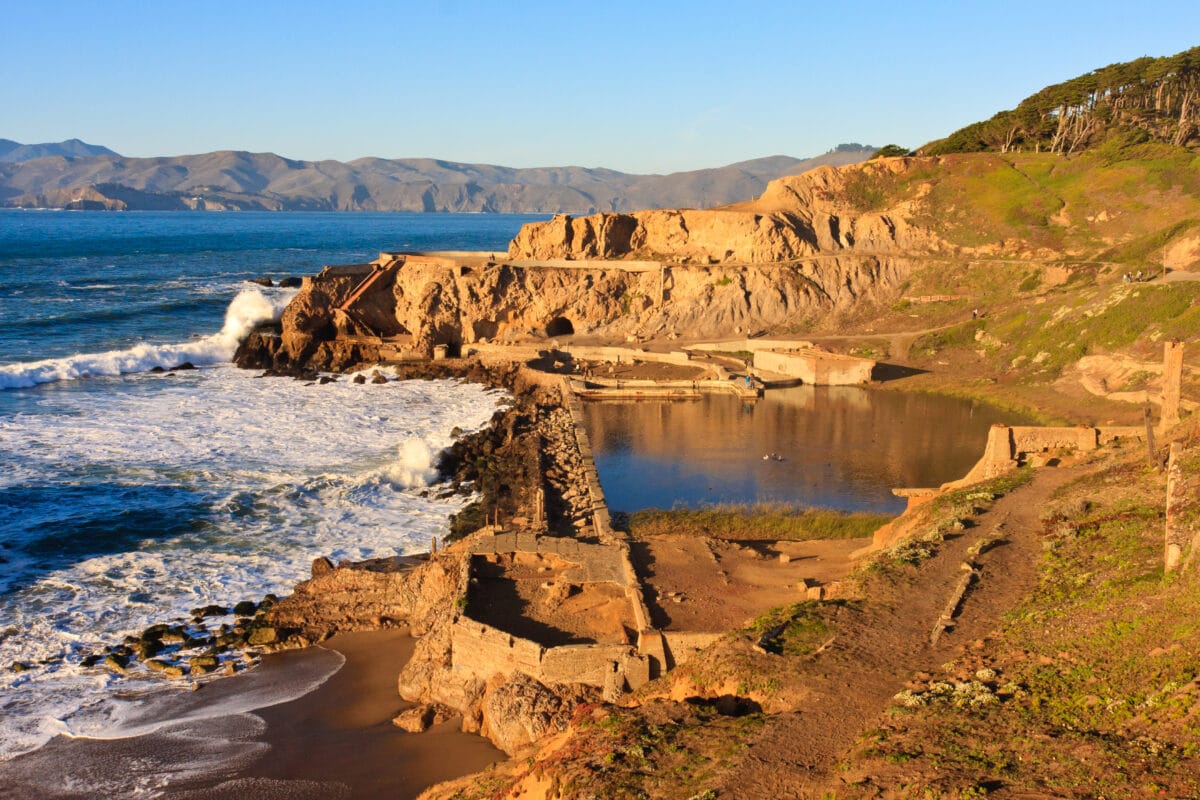 18. Alamo Square– Where are all the Full House fans at? Be sure to stop by and see the iconic Painted Ladies, the row of homes you couldn't miss on TV in the '90s.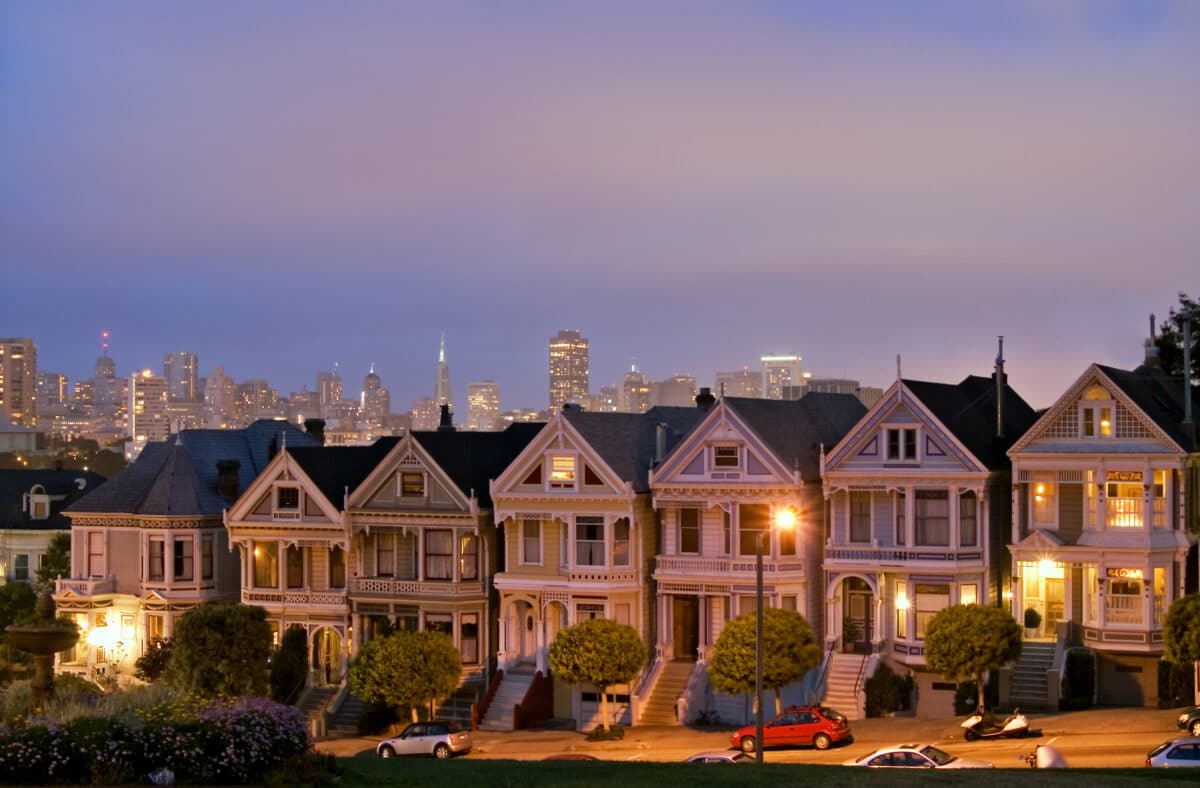 19. Grace Cathedral– This gorgeous building is a can't-miss stop. Visit during a Sunday service, do yoga, or check out the art and music for an experience you'll never forget.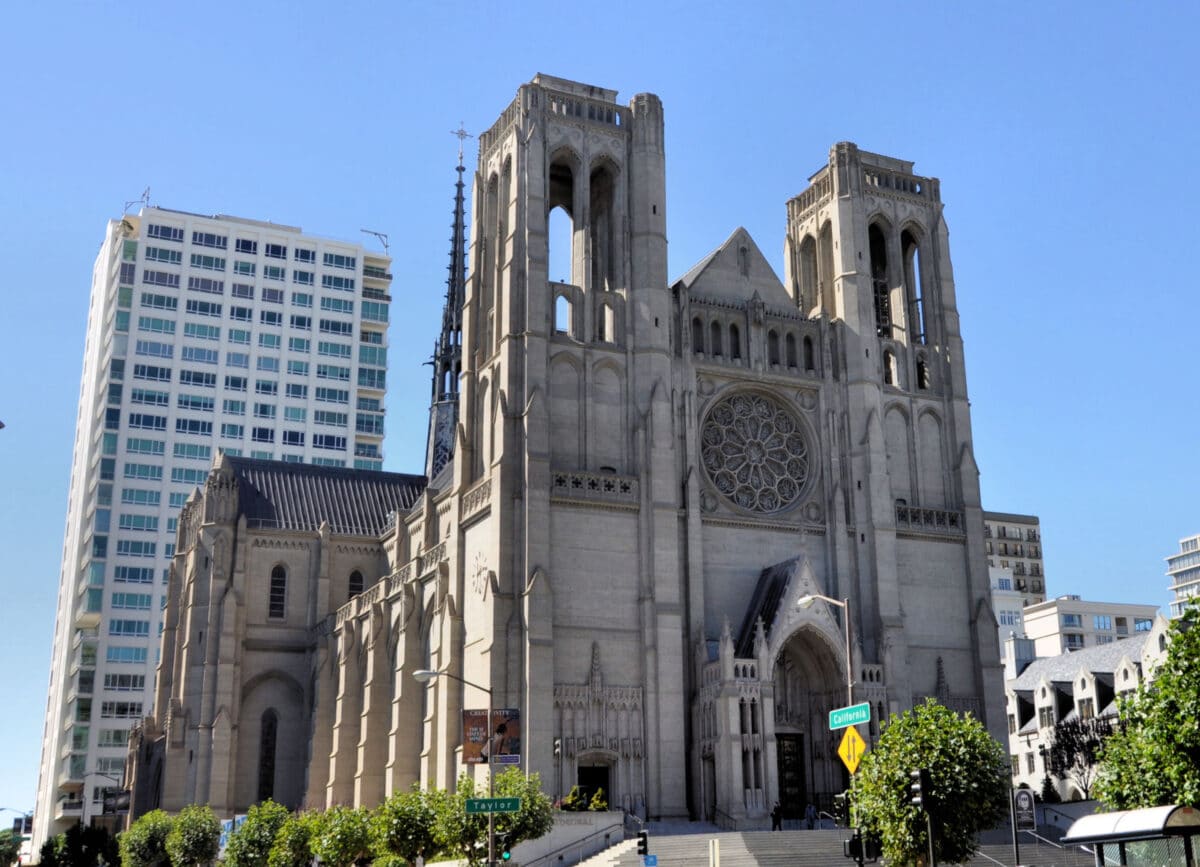 20. Treasure Island– This artificial island is an engineering marvel that gives the perfect view of San Francisco to it's visitors. Don't take our word for it–go see for yourself!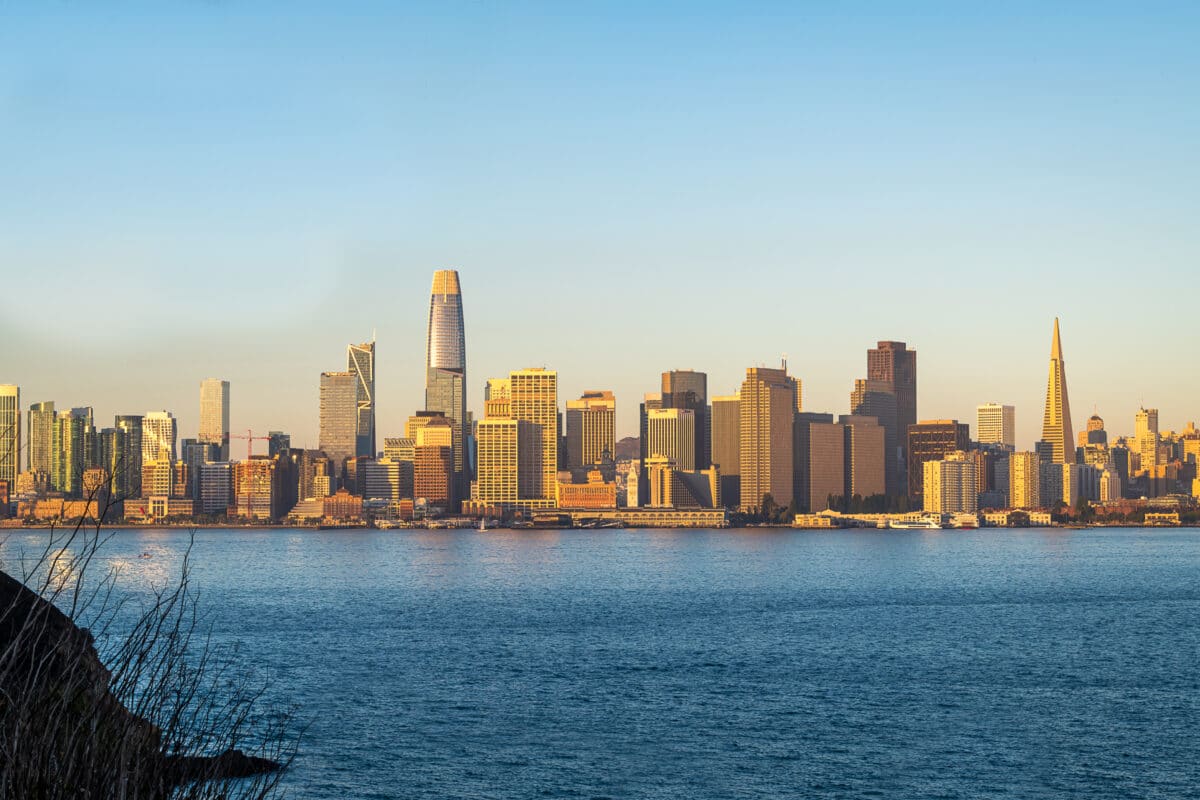 21. Mission District– San Francisco's oldest neighborhood is a classic visit for a reason. Try an authentic mission-style burrito, view some outdoor murals, or stop by Mission Dolores.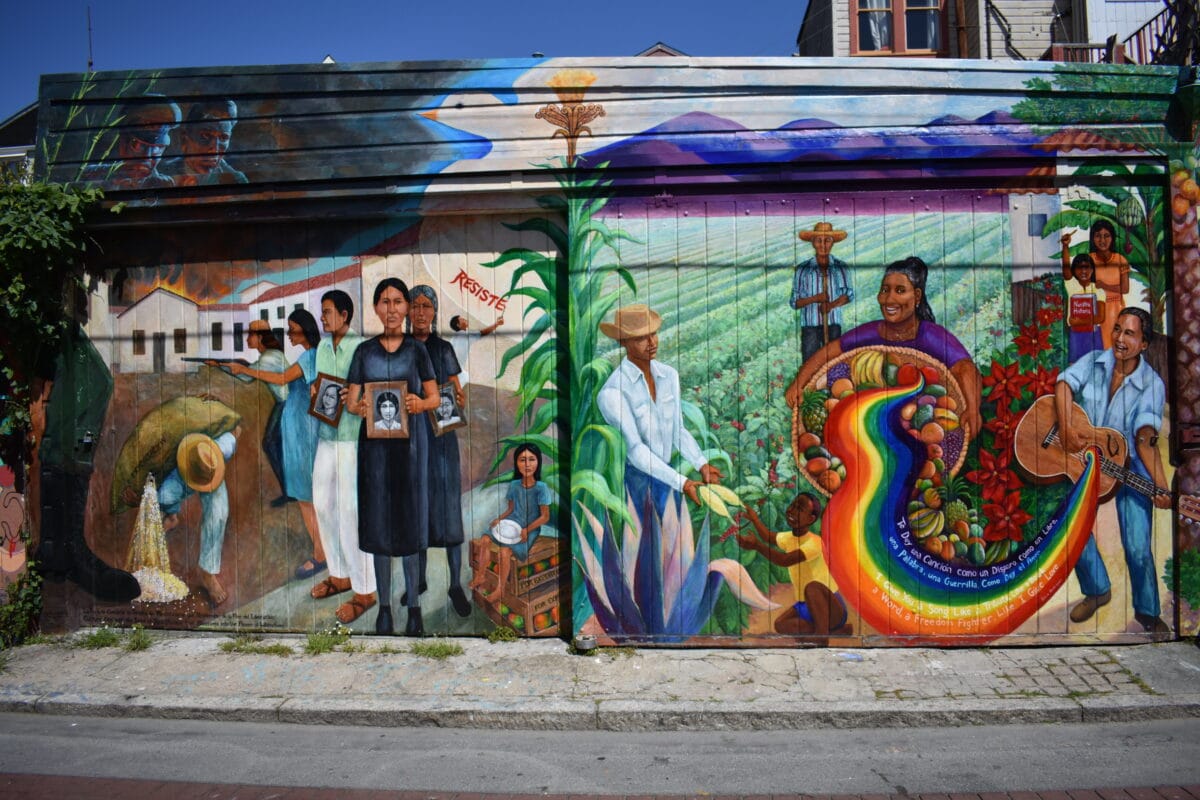 22. Whale Tours– So close to the ocean, you have to go see some of its most majestic creatures. A whale tour is sure to be a hit with your entire family! Grab your kids a stuffed whale to remember it by!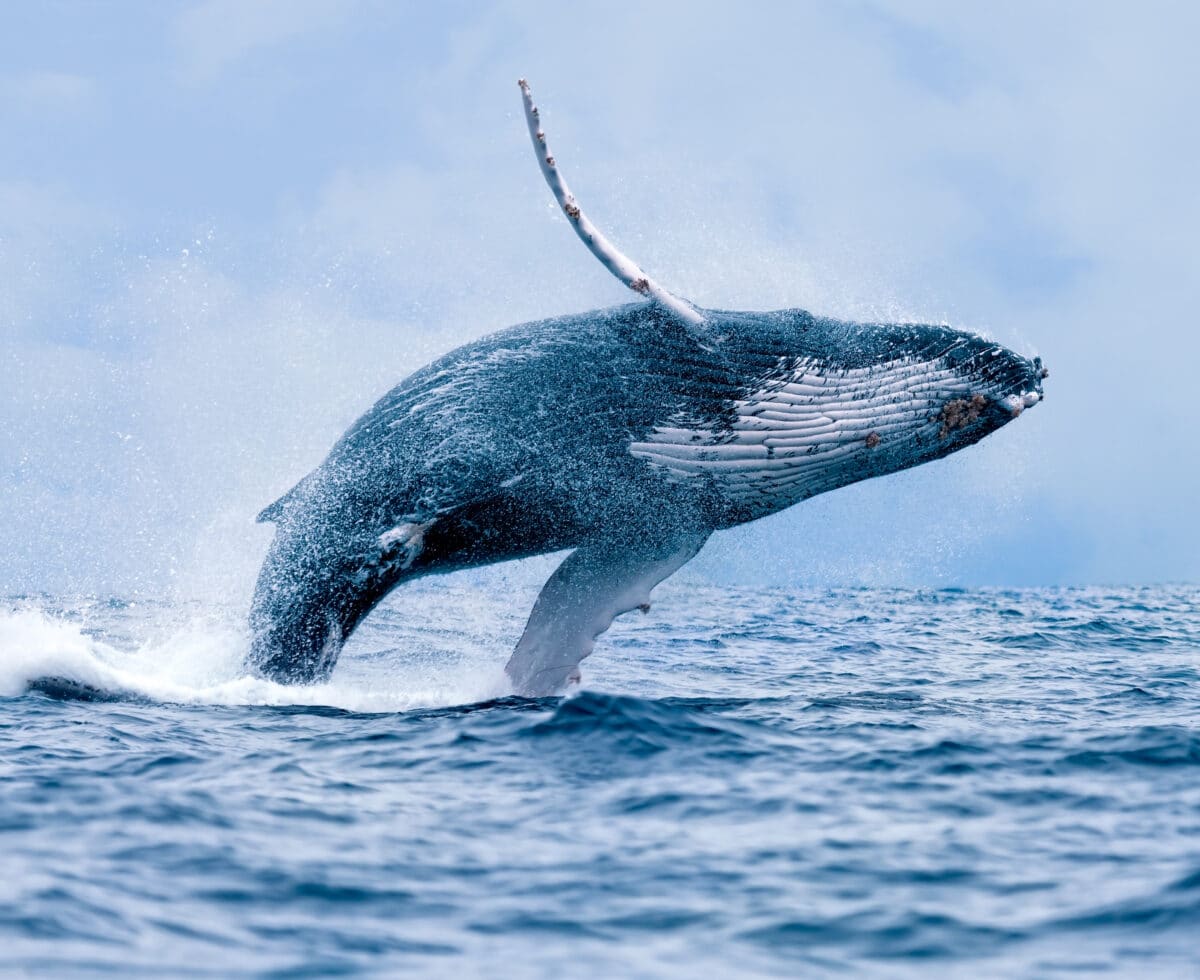 23. Fisherman's Wharf– This stop is so full of fun things to do, you could spend your entire vacation here! Try some incredible dining, visit the sea lions, rent bikes, or take a bay cruise!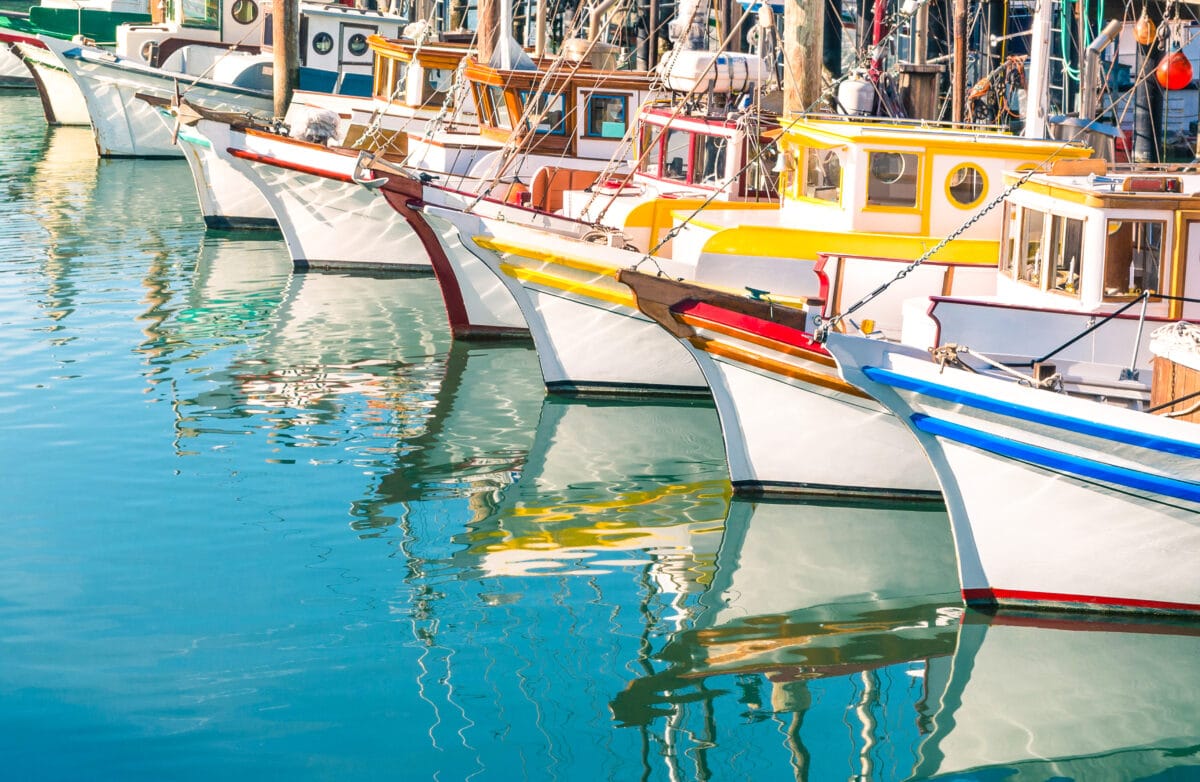 24. Lombard Street– The "crookedest street in the world" frankly just looks really fun to drive down. The pictures alone make this a stop worth making!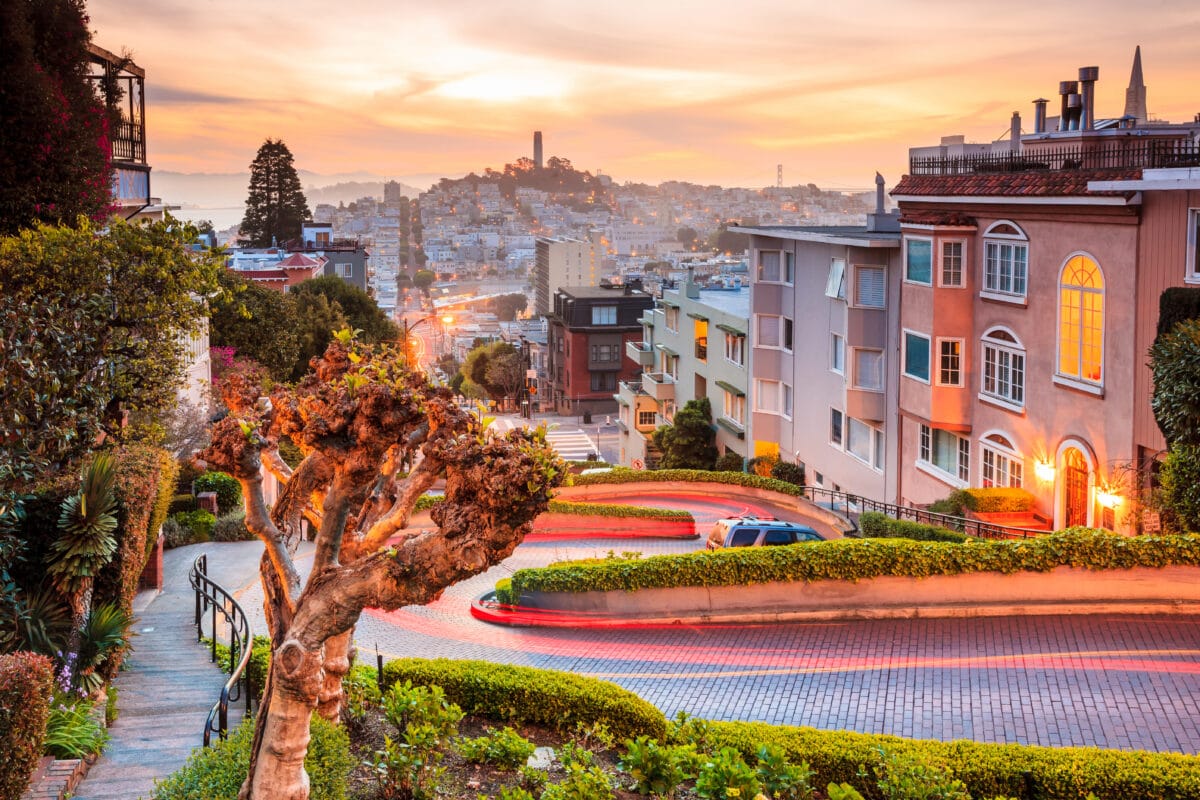 25. Angel Island State Park– The largest natural island in the San Francisco Bay is a gorgeous visit you don't want to miss. Learn about the history of the park while you enjoy the gorgeous views. You can thank us later.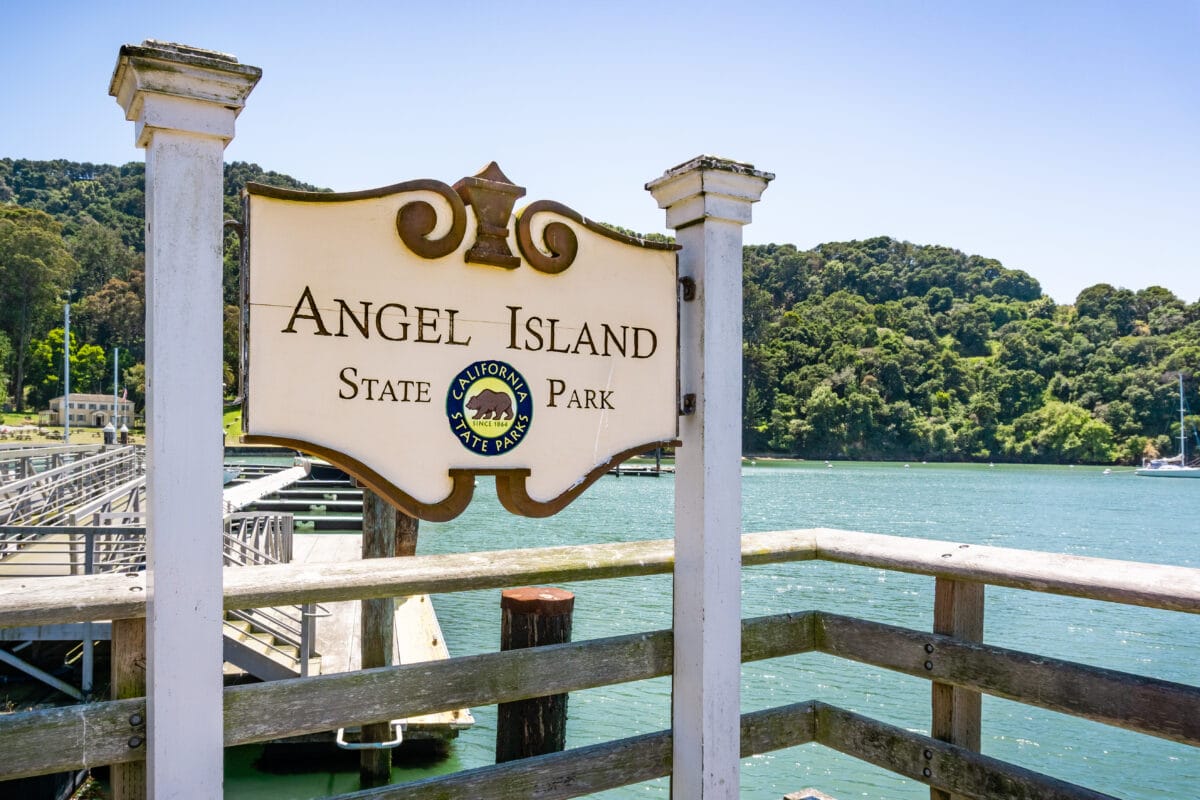 26. The Coastal Trail– Why not enjoy those beautiful ocean views and walk the coastal trail? This integrated network of trails makes it possible for people to walk, hike, or bike the entire California coastline. You know, if you're wearing your best walking shoes.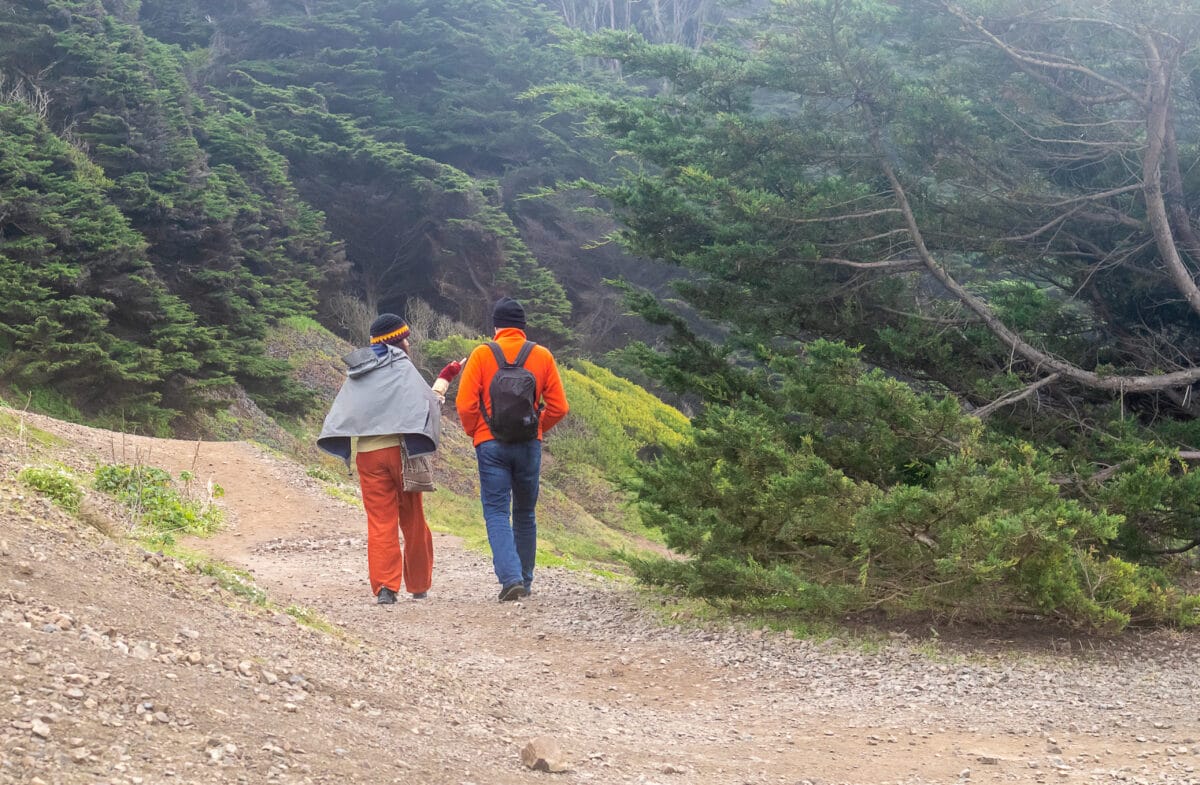 27. Twin Peaks– This world famous tourist attraction offers spectacular views of the valley that you can't get anywhere else. Enjoy the 180-degree views of the area, and don't forget to snap a picture or two.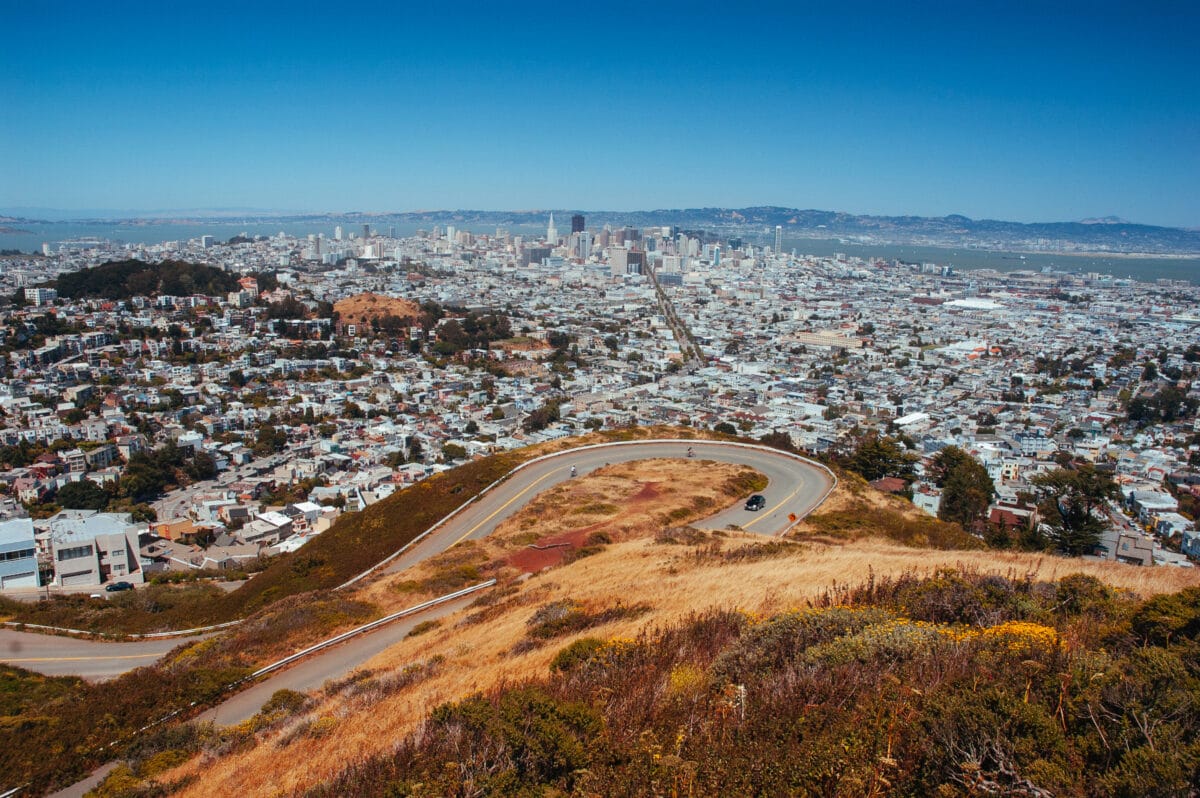 The Best San Francisco Shopping
If "vacation" to you sounds like "souvenir shopping," then you won't be disappointed with all the shopping options in San Francisco! Check out some of our favorites here.
28. City Lights Bookstore– If you thought bookstores were a thing of the past, you haven't seen this iconic bookstore! Known for it's progressive works, this shopping stop is a must for book lovers.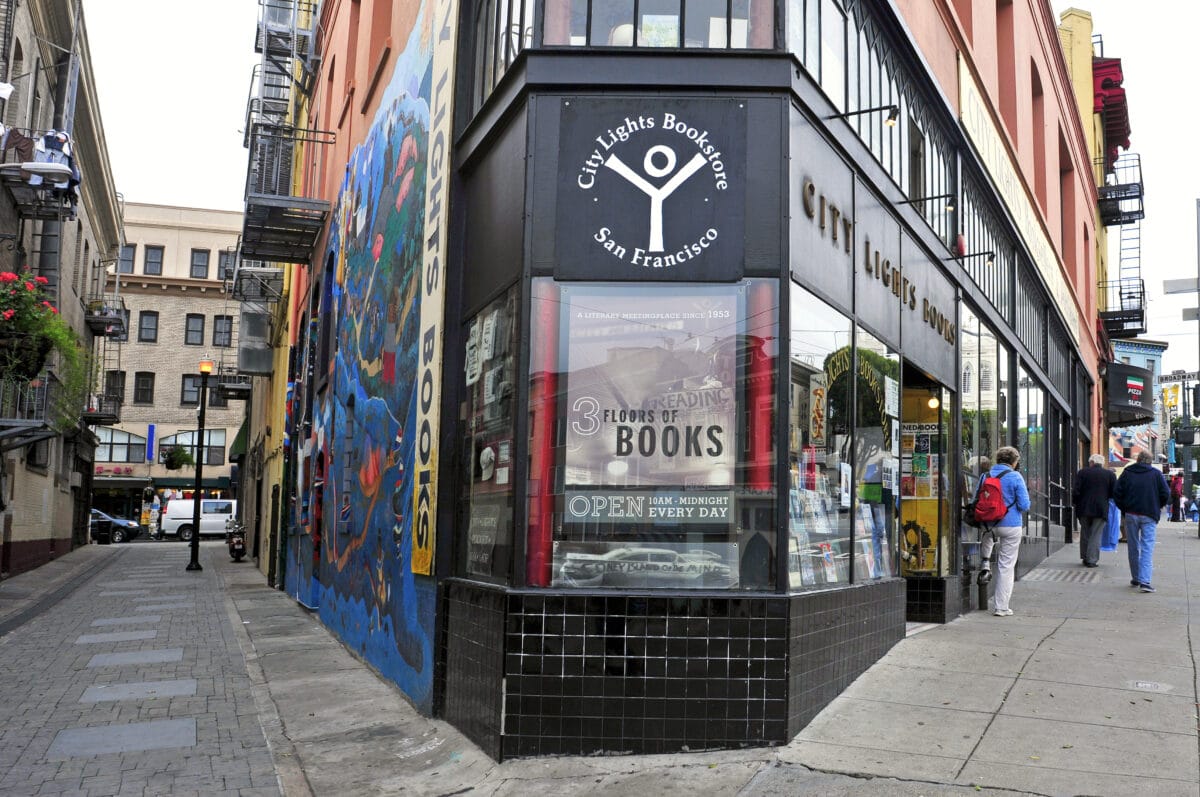 29. Ghirardelli Square– A town of chocolate? Sign us up! You won't want to miss the shopping offered in Ghirardelli Square.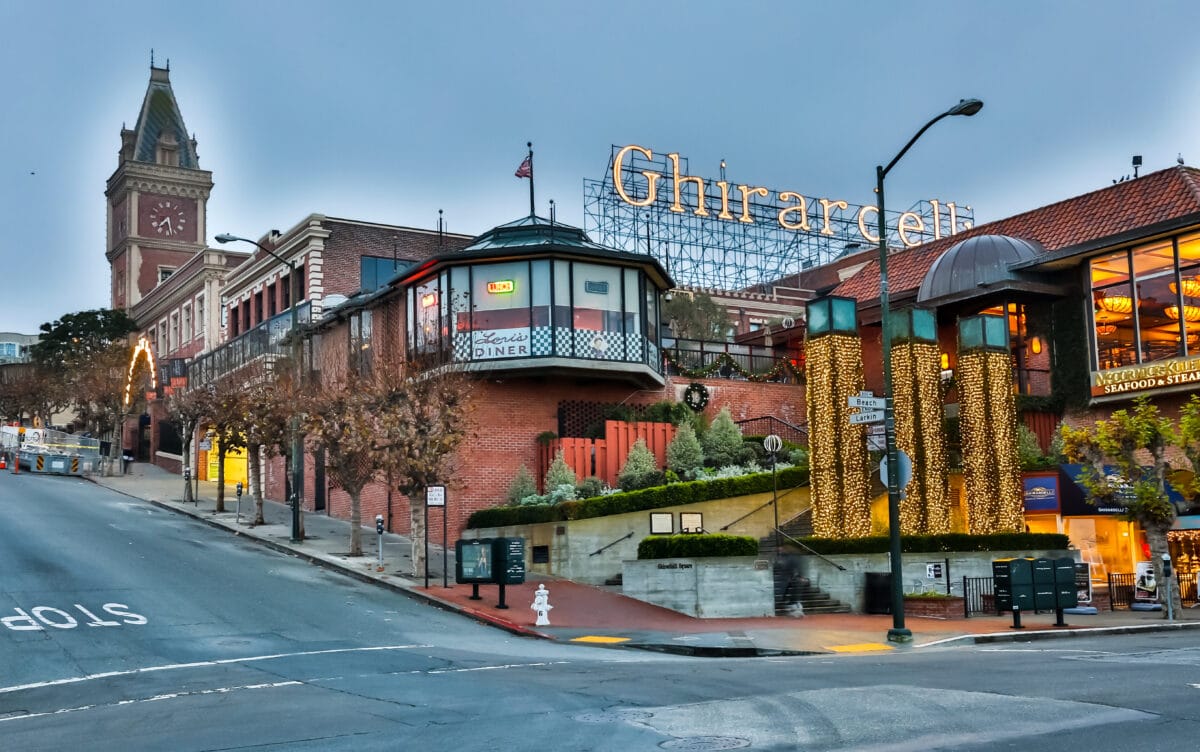 30. Chinatown– You may have visited Chinatown elsewhere, but you won't want to miss this one! San Francisco boasts the largest Chinatown outside of Asia, as well as the oldest in North America! With that much culture packed in one place, it's basically a vacation two for one!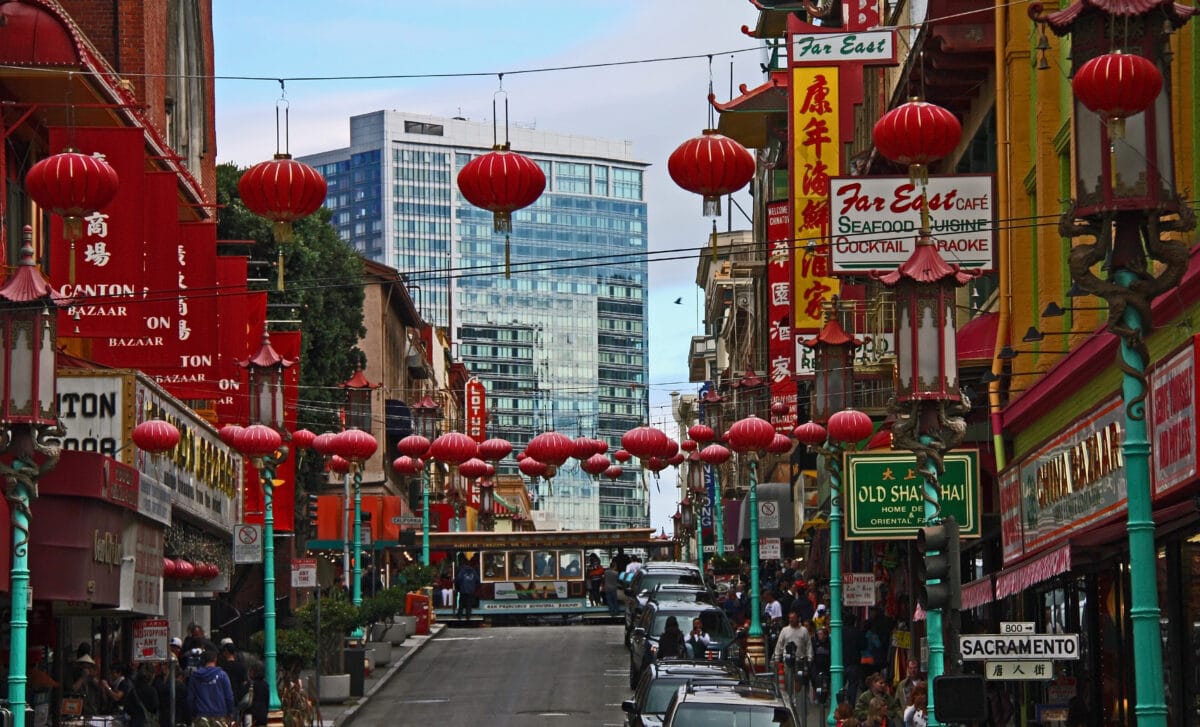 31. Union Square– Anything you could possibly want to buy in San Francisco can be found at Union Square! Need we say more?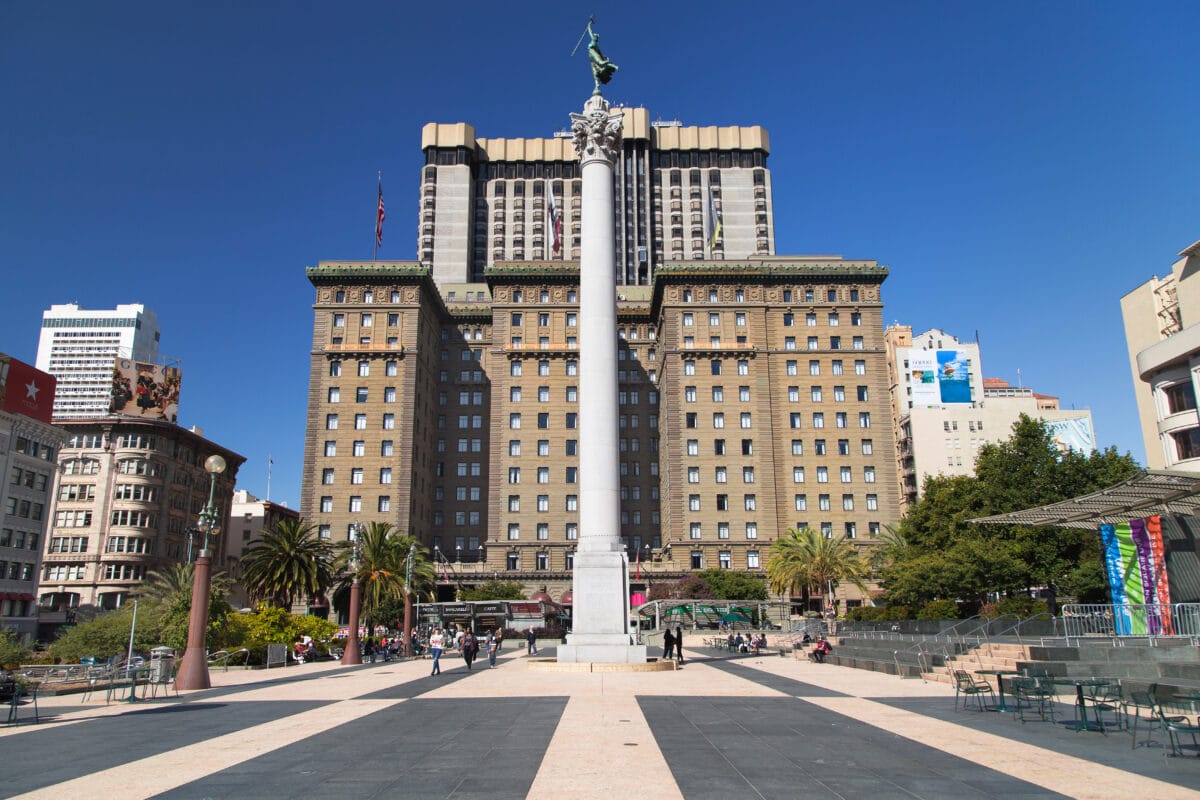 32. Boudin Sourdough Bakery and Cafe– Although we avoided the thousands of other awesome food places that could have made this list, we couldn't leave off this awesome and unique bakery! Stop by for a tasty treat or spend a lunch break there. You won't regret it.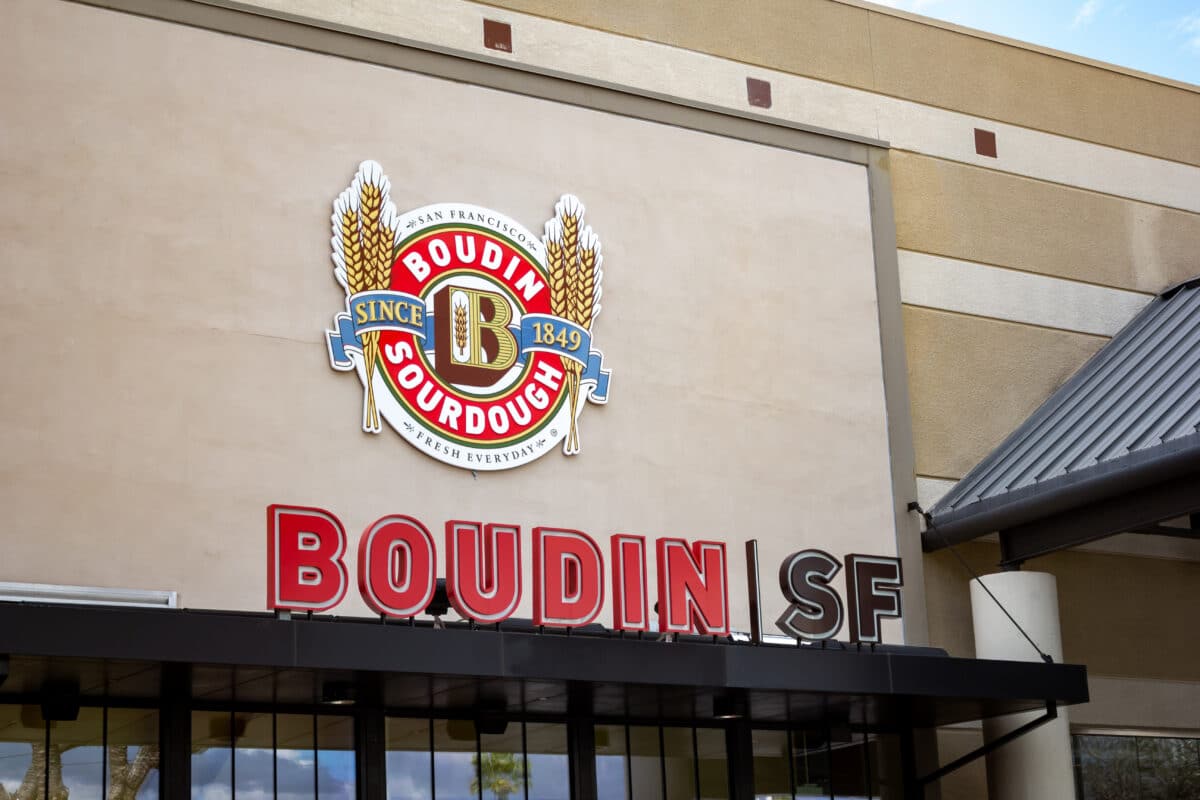 33. Ferry Building Marketplace– If you love shopping farmers markets, then this is the place for you. An entire community of local farmers and artisan producers have set up shop in this iconic building for a shopping trip like you've never experienced before.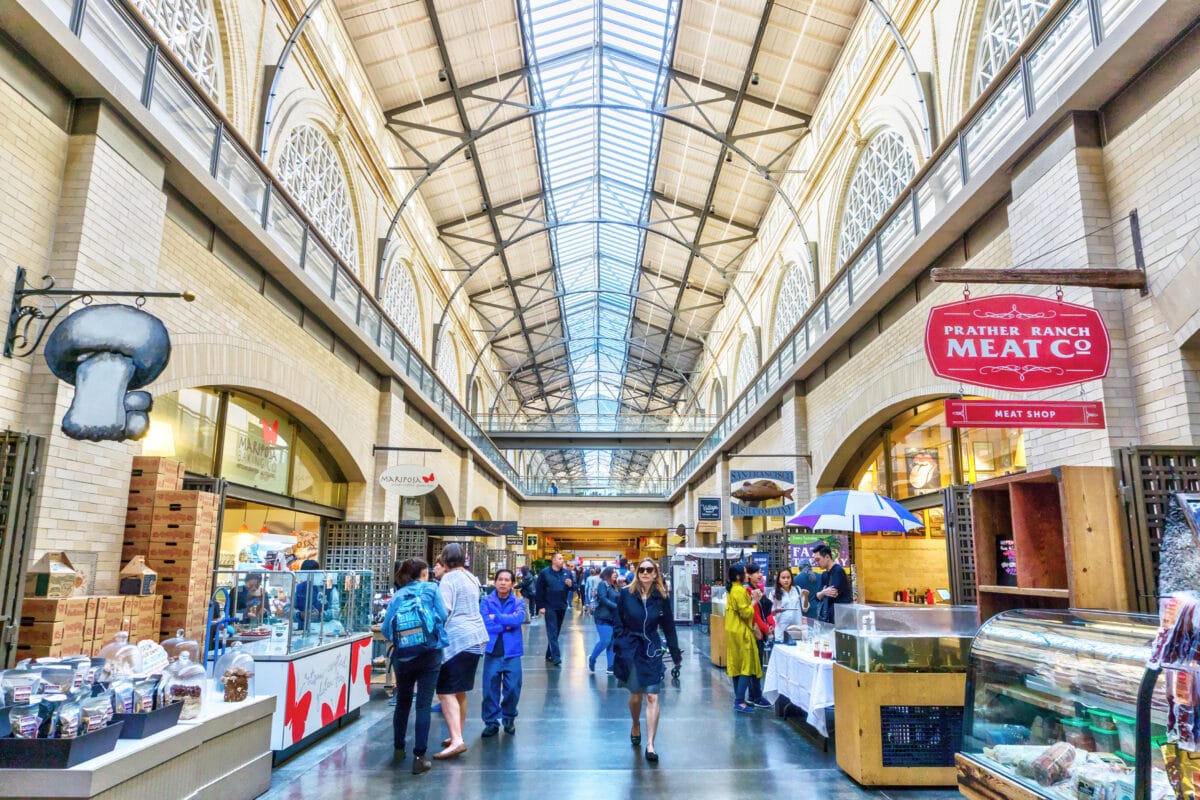 34. North Beach– Despite it's name, this stop isn't actually a beach at all… it's a neighborhood! Stop by some of the European-style sidewalk cafes, visit the beautiful Church of Saints Peter and Paul, or go climb Coit Tower.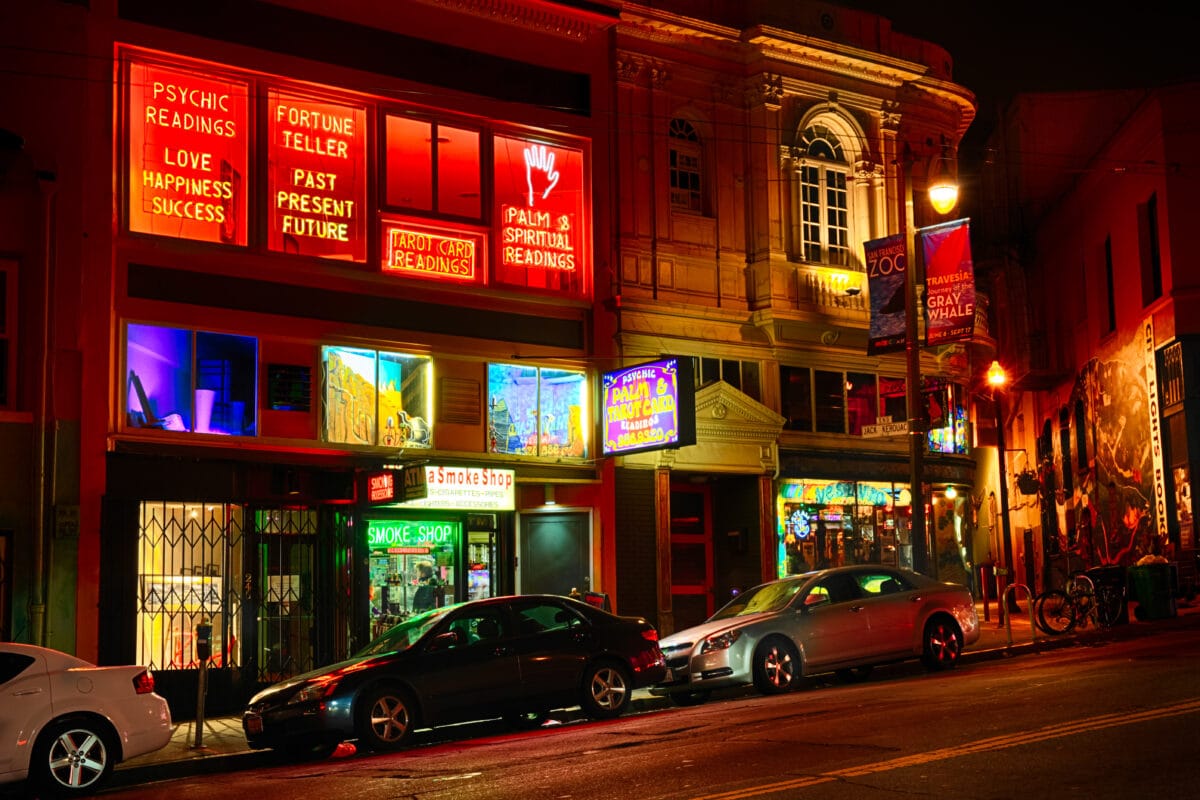 35. Little Italy– Another vacation twofer, you will love the shopping and dining options in San Francisco's own Little Italy! And bonus, this is actually located inside the North Beach neighborhood, so even more tourist bang for your buck!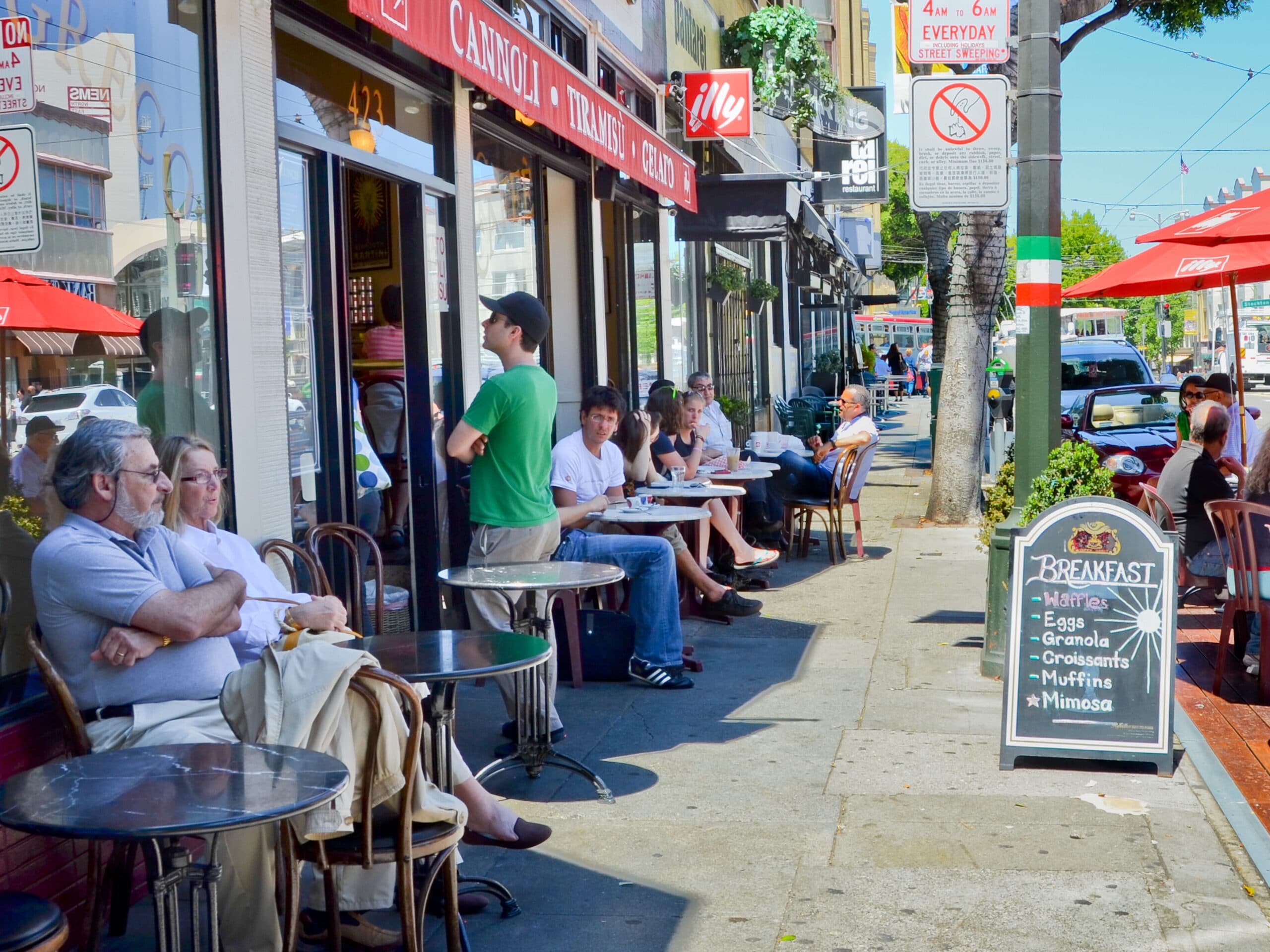 There you have it! A whole range of fun ideas to plan your trip to San Francisco.
If this post gave you the travel itch, check out our list of Things to do in Los Angeles and don't forget our Best Travel Tips.
Happy trails!