Quick and Easy Way to Say "I Love You."
This post was contributed by our honorary diva, Charlene.  Here she is:
Abby, one of our readers, sent in this fun "hide and find" idea!
"My Man, is fantastic. He's my best friend, my biggest fan, my true love, and a wonderful Father. I'm not saying he's perfect, but I may complain about now and then are REALLY small potatoes and I know that. God has blessed me with a wonderful mate, and I do my best to keep that in mind.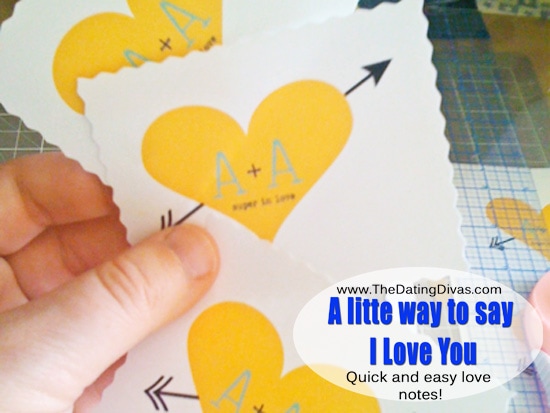 I was inspired by "
The Wedding Chicks
" to try something new to make him feel special. They have really cool templates that you can use, and personalize. I printed up a page of these, which screamed of the little notes you wrote your boyfriend in middle school. I cut them out and hid them in different areas, so that he would happen upon them every now and then. I hope it makes him feel special…"
To see other "show him the love" ideas by The Dating Divas, here and here. We LOVE it when readers send in great ideas! If you have an amazing gift tutorial, date idea, or something cute you did for your spouse that you would like to share – please email us at: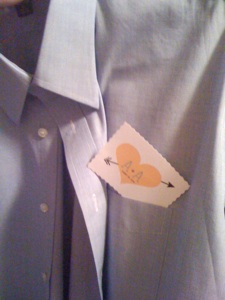 Thanks for such a great post, Char!
thedatingdivasblog@gmail.com