Romantic at Home Valentines Day Dinner Ideas
Valentine's day is all about celebrating with your loved one. Choosing to stay home instead of going out for Valentine's day can be a great way to connect with your spouse! We absolutely LOVE the idea of a special Valentine's at home, but we understand that some might be a little sad that you're stuck at home for Valentine's. If that's you, chin up buttercup! We promise that a romantic dinner at home is something that you can get excited about! We're here to give you some fabulous tips for making a simple Valentine dinner at home simple and special!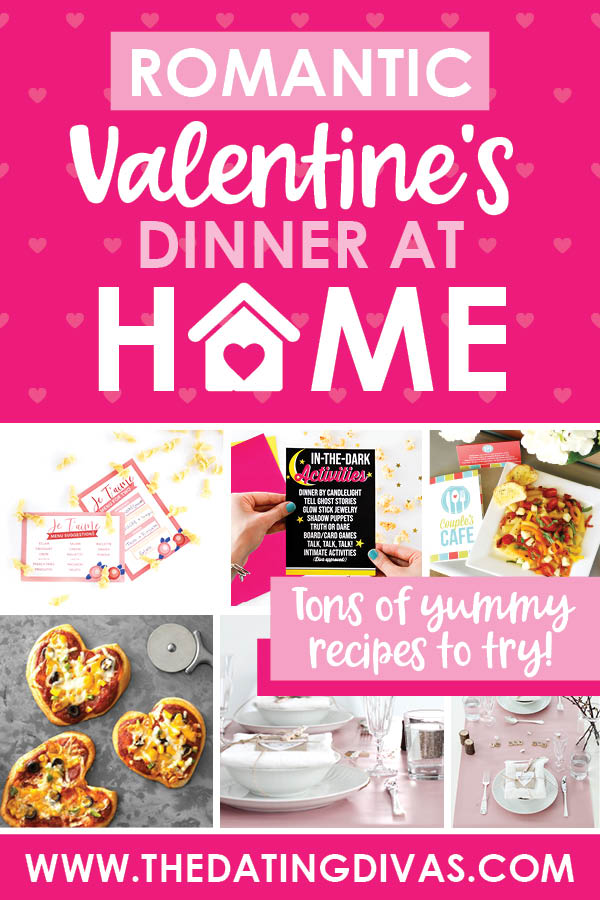 We've rounded ideas up to help create the perfect atmosphere to have a beautiful Valentine's dinner and divided the inspiration up into 5 categories to make it easier for you to find what you need for your romantic Valentine dinner!
Whether you want to have your Valentine's dinner at home because you are trying to save a little dough (that's us)… or because staying home is a nice, relaxing way to spend Valentine's day… you still want it to be a special night!
Romantic Valentine Dinner Table Settings
The most important part of a romantic dinner… is the dinner! Right? So you want to make sure you've really set the setting for a relaxed and special romantic Valentine dinner. If you create a unique and creative table setting, it is sure to send a message to your loved one… "I love you." Here are some excellent Valentine's day dinner ideas on how to create a beautiful table setting for your romantic Valentine dinner!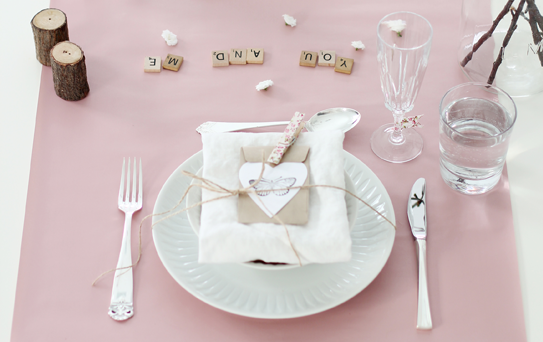 Valentines Day Dinner Ideas
For your Valentine's day dinner, you might want to try cooking a simple Valentine's dinner in the kitchen together. You may or may not be an excellent cook, but here are some great Valentine's dinner ideas that will get you thinking. For the last several years, my husband and I have made a date night out of finding the best Valentine's dinner recipes to try out for Valentine's day. That way we are both excited about our special dinner. Cooking in the kitchen is one of my favorite ways to connect with my husband… and we always enjoy dinner more after flirting in the kitchen 😉 We've rounded up some romantic and simple Valentines dinner recipes that will help get you in the mood for a fun evening with your loved one!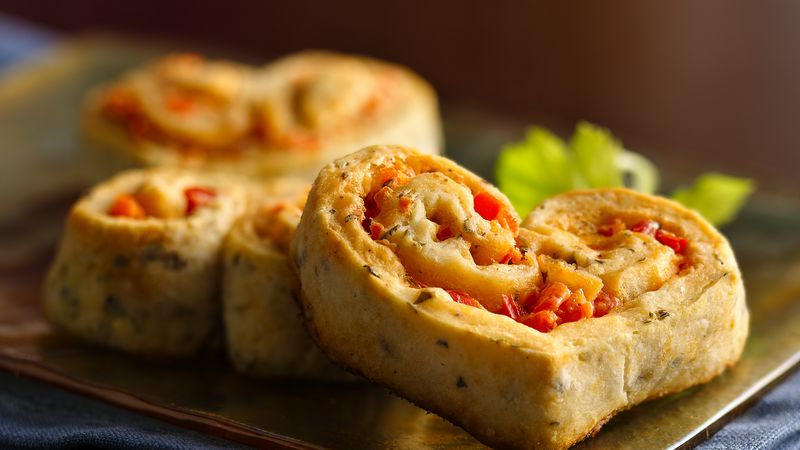 Romantic Valentines Desserts
I know Valentine's day dinner is important. But let's be real! It's always ALL about Valentine's day DESSERT. With all these amazing Valentine's dinner ideas, we couldn't leave you without some yummy dessert options! There are a billion beautiful and romantic desserts out there. We've found some inspirational desserts to get your creative juices flowing. Any of these choices would be the perfect dessert for Valentine's day dinner at home!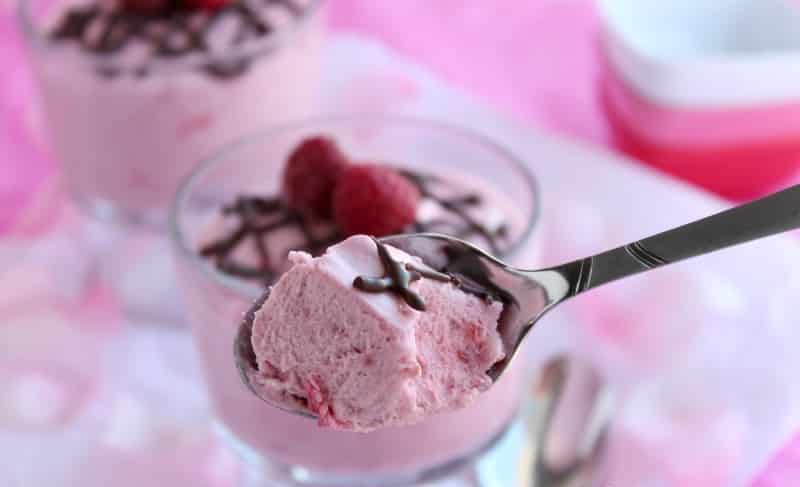 Romantic Valentine Dinner Date Themes
You might think themes are a little excessive, having a Valentine's theme for your little party for 2 can make your Valentine's dinner at home fun and memorable. If you want to take your simple Valentine's dinner at home to the next level, try out one of these amazing dinner themes! This will also help you plan some fun activities for your evening!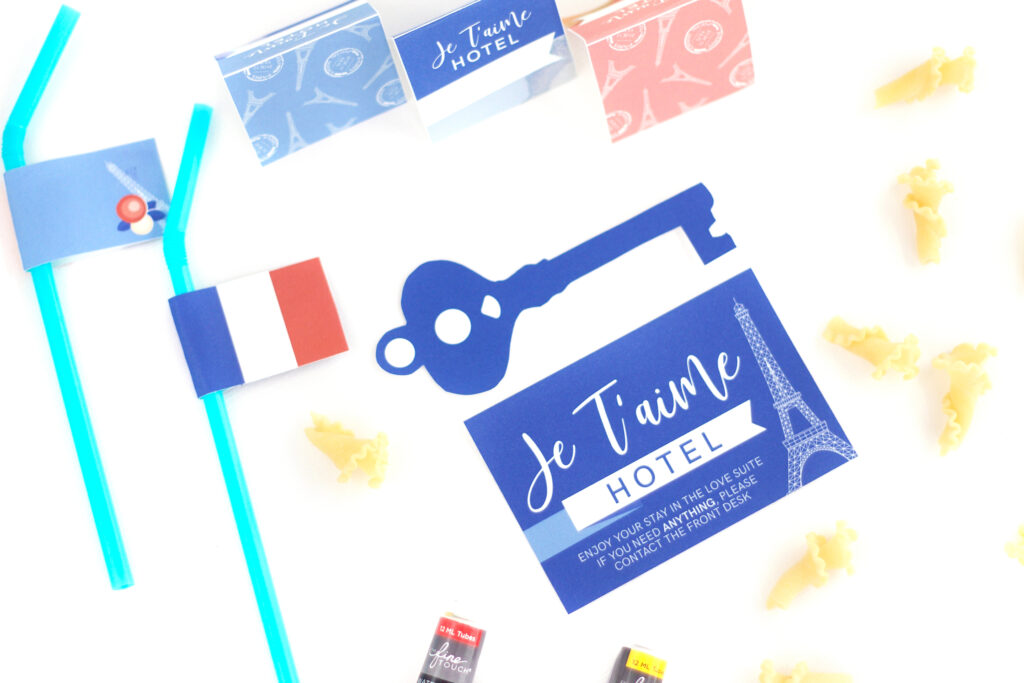 Diva's Romantic Valentine's Playlist
In addition to all the great Valentine's dinner ideas above, the divas have put together a playlist of their most favorite Romantic Love Songs that you can use to create a calm and romantic environment. A little background music will definitely help you and your man relax and enjoy the evening!
Diva's Favorite Love Songs
Designed by Carisa @ Messes to Memories Exclusively for The Dating Divas