How to Make an Origami Heart
Do you ever want to show your spouse love, but your time or resources are limited? Never fear, you're in the right place! Sometimes showing love is as simple as making an origami heart. Anything that lets your sweetheart know that they have been on your mind serves as a great love note! Simply fold an origami heart and place it in the pocket of your spouse's pants, in their car, or even just in their wallet. When they happen upon this sweet and clever token of love, they will have no doubt where it came from. Making a dollar bill origami heart is a really sweet way of showing your spouse a little extra love! It is sure to spark some romance in a matter of minutes, check out all the details.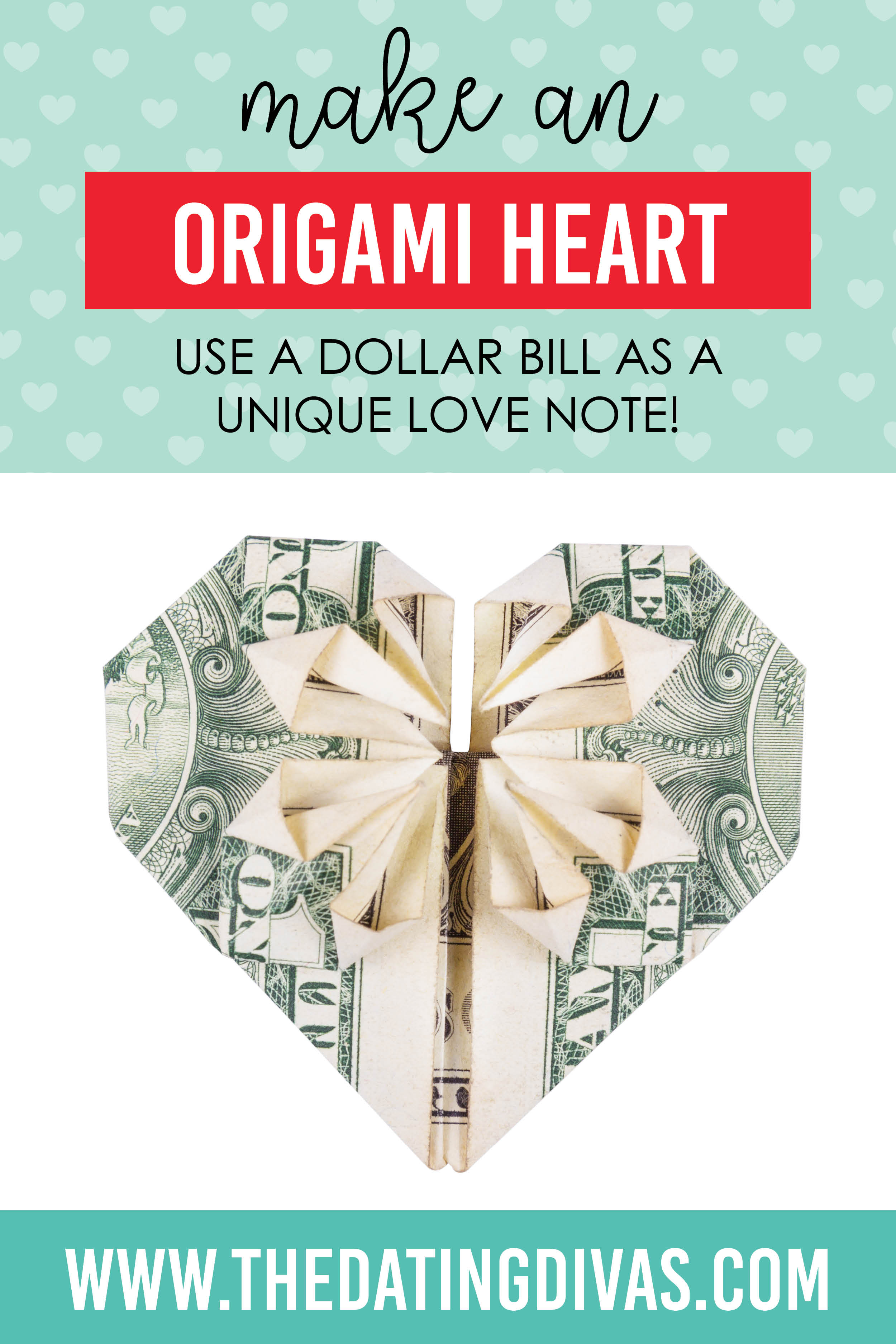 Heart Origami
Surprise your spouse with a couple of adorable origami hearts! These cuties are easy to make but look quite impressive. Your sweetheart will know you put in extra effort to make them feel loved, and we all know that is what a happy marriage is all about! They are cute surprises you can tuck into a wallet, a pocket, center console, or even just lay them somewhere that will catch their eye.
Dollar Bill Heart
For step-by-step directions on how to make this adorable folded origami heart love note, click on this Wiki page: How to Fold a Dollar into a Heart.
I had a bit of trouble following their instructions between steps 3 and 4- I wish they would have included another photo.  So I watched this 3-minute You-Tube video, which illustrated the folding process in action.  Just in case you get stuck, here is 2 close up photos of the tricky parts: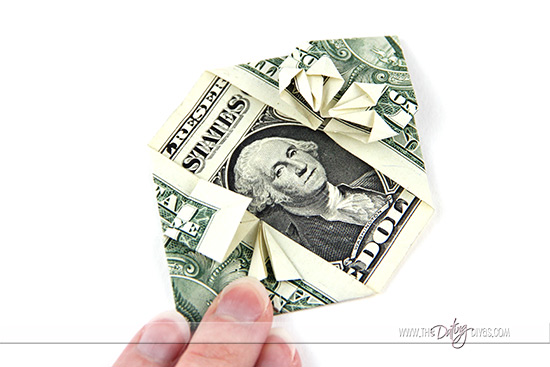 During the process, you will create little squares out of the corner edges of the dollar bill (next to my fingers).  Once your square is made, fold the edges in on themselves once again.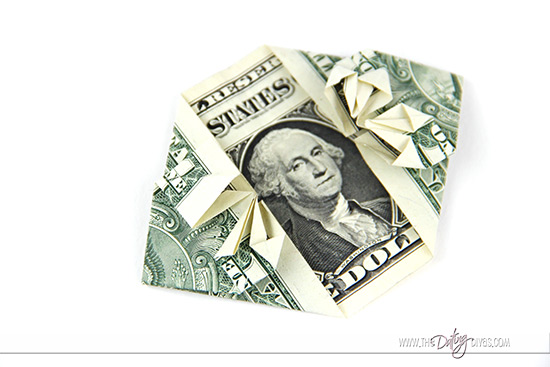 Then, open up the tiny triangles you just made and fold the bottom up to create a little pocket.  These little folds will form the beautiful radiating pattern in the center of the heart.  There you have it… a dollar bill origami heart! It's a unique and fast way to show your spouse some love!
Easy Origami Heart
Create an origami heart for your sweetie and leave it somewhere for them to find! This a great way to make them feel loved. Marriage really is so much about the little things! Making a quick and easy origami heart is a great idea! Try it out!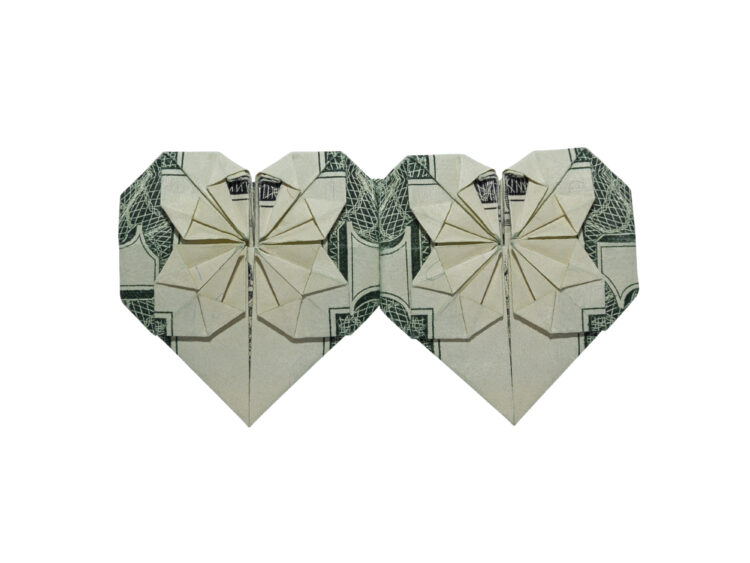 For another fun idea on tucking a little love into your hubby's wallet, check out Angie's post on writing your sweetheart A Check for 100 Kisses! If you are an origami lover another idea you need to try is our My Two-Lips idea. If your spouse loves a play on words and some great origami, check it out!