DIY Explosion Box Tutorial
For expressing my love to my husband this year, I bypassed the oodles of traditional grocery store cards and decided to make my own! I am always looking for something a little more special because, well, HE is more special. He is deserving of something that lets him know that I love him so much that I can make a little more effort for him than just any old card. When I made for him this explosion box card, I knew it was the perfect thing! It has an element of curiosity (what is this…?), surprise (look at all the pages!) and it is so personal/meaningful – everything I would want to give my love to show him that I care! Lucky for you – we have made creating your own DIY exploding box super easy with step by step instructions, ideas and even templates!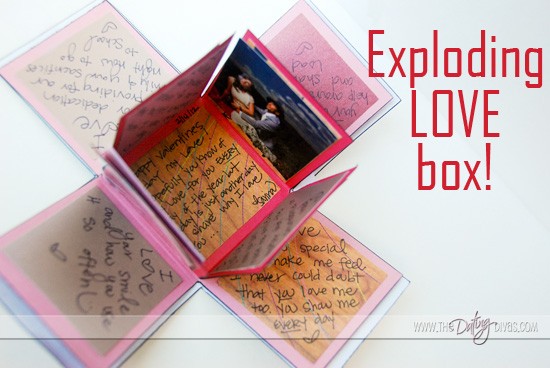 Disclaimer: This post contains affiliate links. To learn more about 'em, click here.
My eye caught sight of an "exploding box". When the lid is removed, this box spills out with over 24 sides to cover in creative ways.
The Exploding Box is a fun and creative way to express your love in a very personalized way!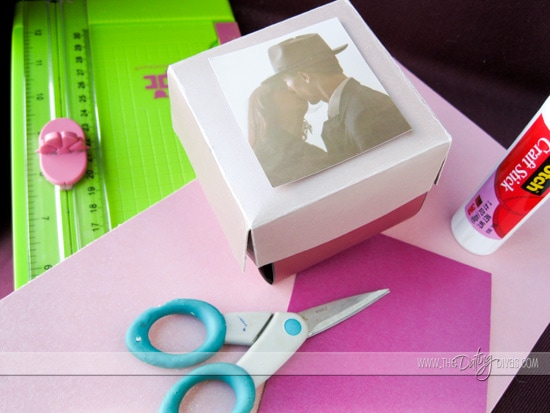 SUPPLIES:
INSTRUCTIONS:
For detailed step by step instructions, including pictures, see the original post located HERE. The instructions are very detailed and easy to follow. Although appearing semi-complicated, it was actually really simple and fun to make!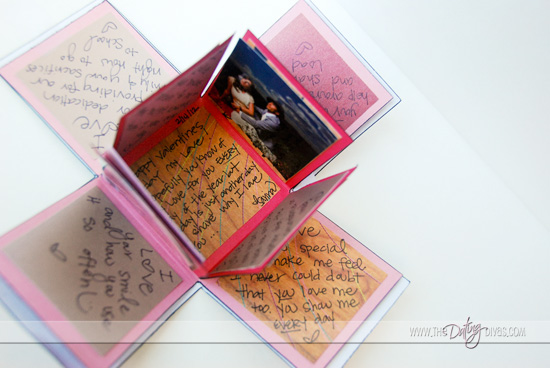 I converted my box into a card by writing a main message in the central square with a lead-in such as: "Hopefully you know every day of the year, but today is just another day to share why I love you"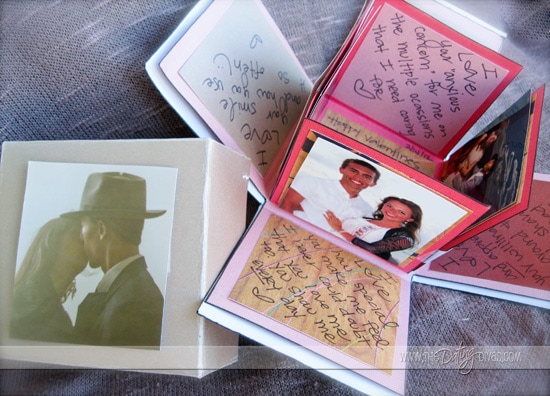 Then, on each of the 10+  flaps I filled in some of the many reasons why I love my man. I also trimmed pictures of us and added a few quotes to add variety.
The possibilities with this box are ENDLESS and this could be used for a card any time of the year or even just an "I love you" to remind him he is loved!
For more alternatives to the traditional card, check out Erika's Library Checkout Card or her Lucky in Love craft idea.
SaveSaveSaveSave