Anniversary gifts are hard when you want to give your sweetheart everything especially cause that is what they deserve! I love Anniversaries because you get to celebrate and remember the day you and your love became one! Remembering our wedding day brings back such happy memories. However, every anniversary I struggle to know what to get my babe. That's why we rounded up…
The Best Anniversary Gifts Under $30
Our wedding day was one of the best days of my life and it is a day I want to always remember! I love how some of these anniversary presents do just that! They help bring back memories of the day I decided to be with my babe forever! We get to relive that day each year so let's make this anniversary a great one!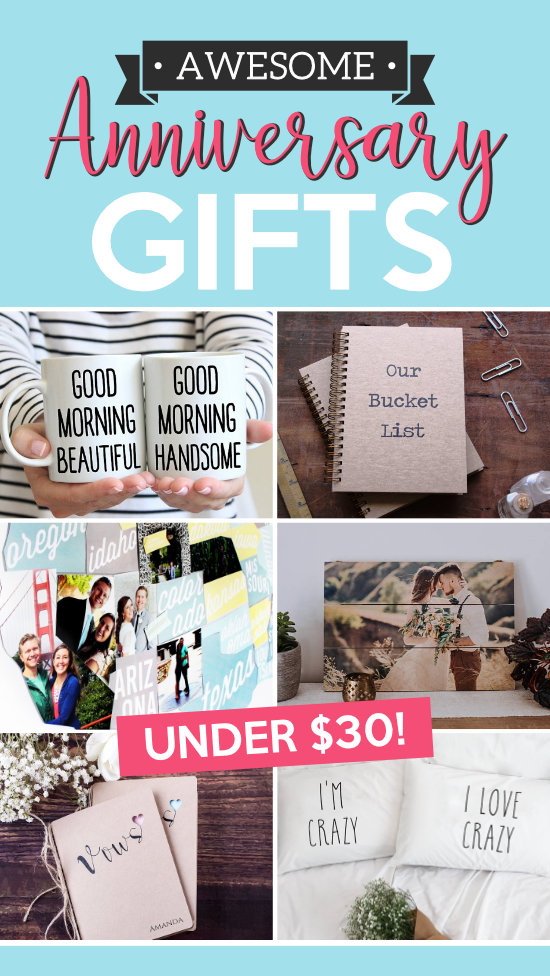 Disclaimer: This post contains affiliate links, learn about them click here.
2. 52 Dates for 2 and Photo Album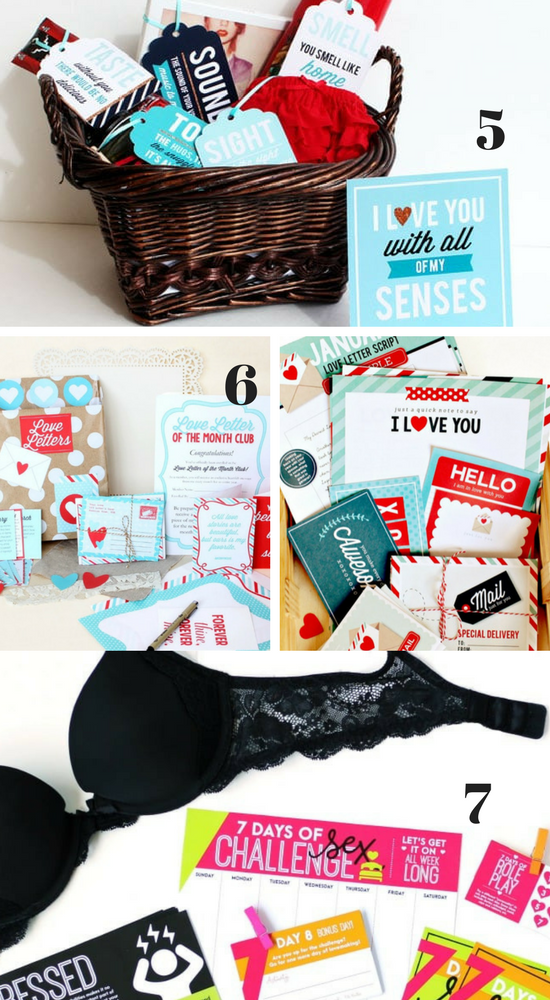 6. Love Letter of the Month and Love Letters 2.0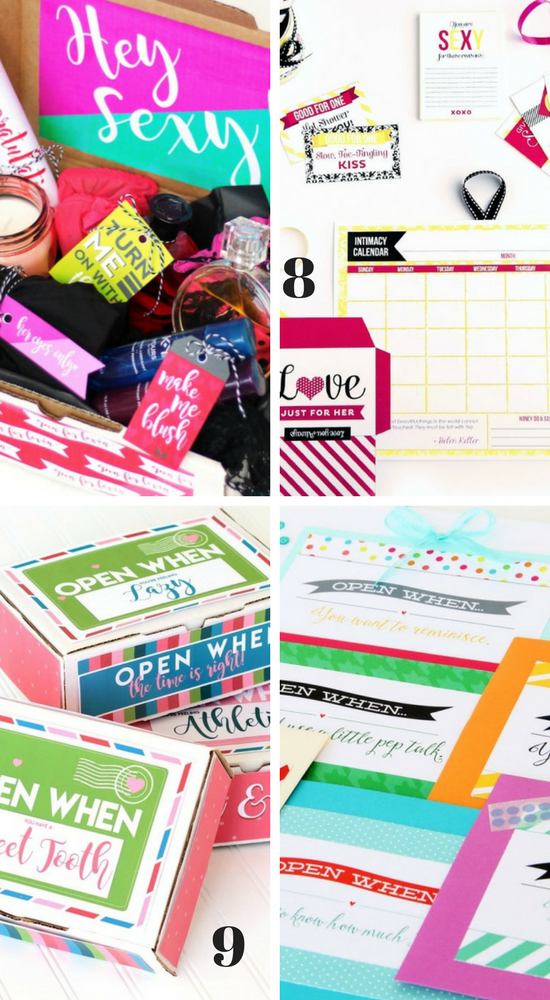 8. Sexy Subscription and Ultimate Intimacy Pack

9. Open When Date Boxes and Open When Letters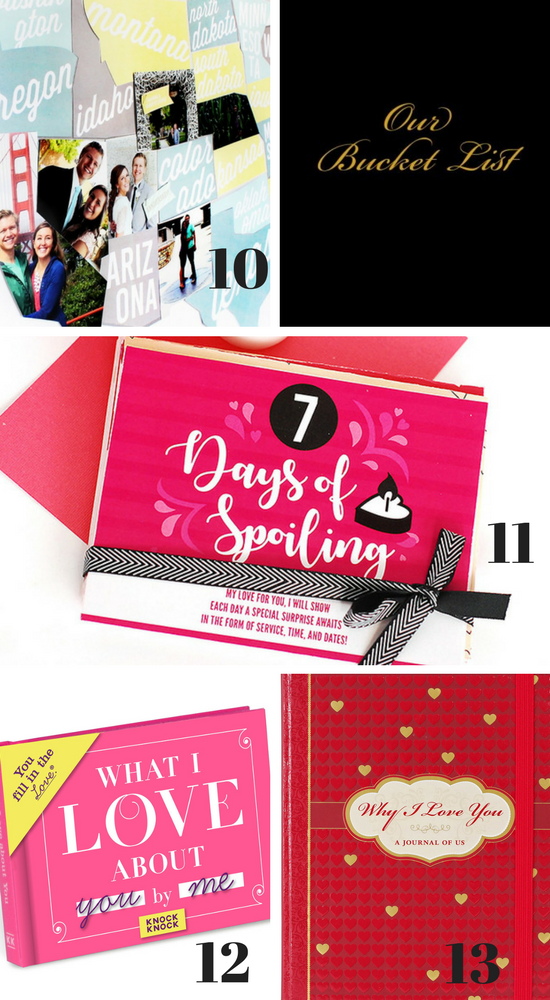 10. DIY Traveling Map and Our Bucket List

13. What I Love About You Journal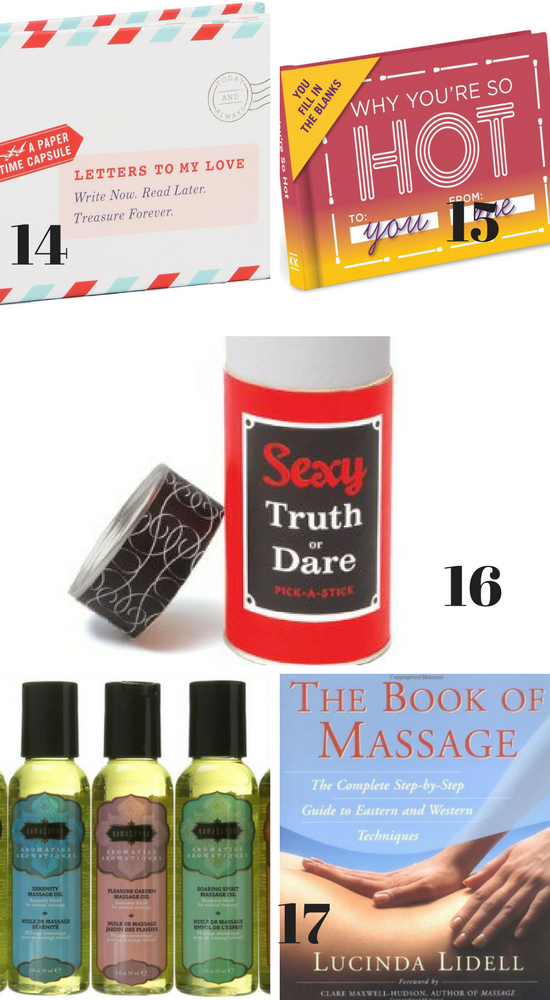 17. Massage Oils and The Book of Massage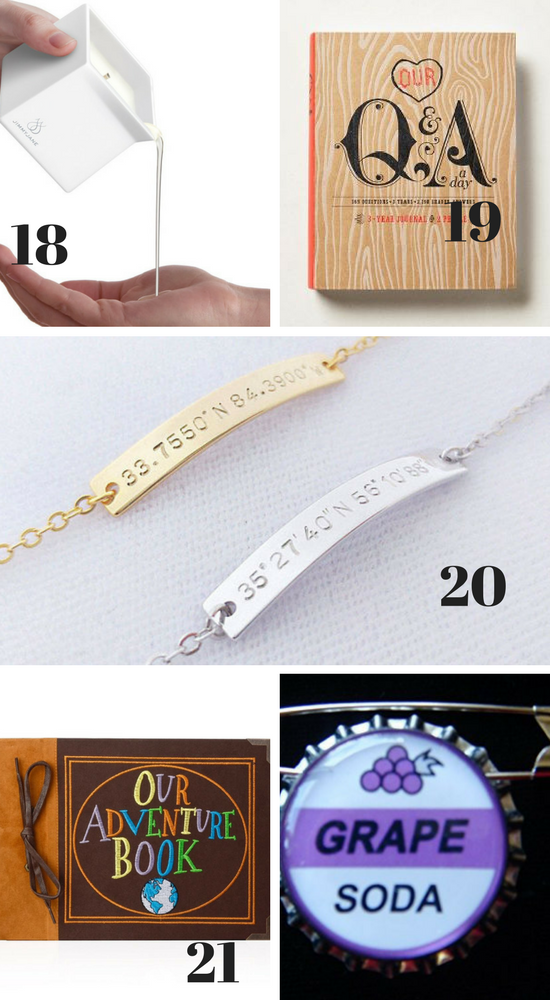 18. Massage Candle

20. His and Hers Coordinate Bracelets

21. Our Adventure Book and Grape Soda Pin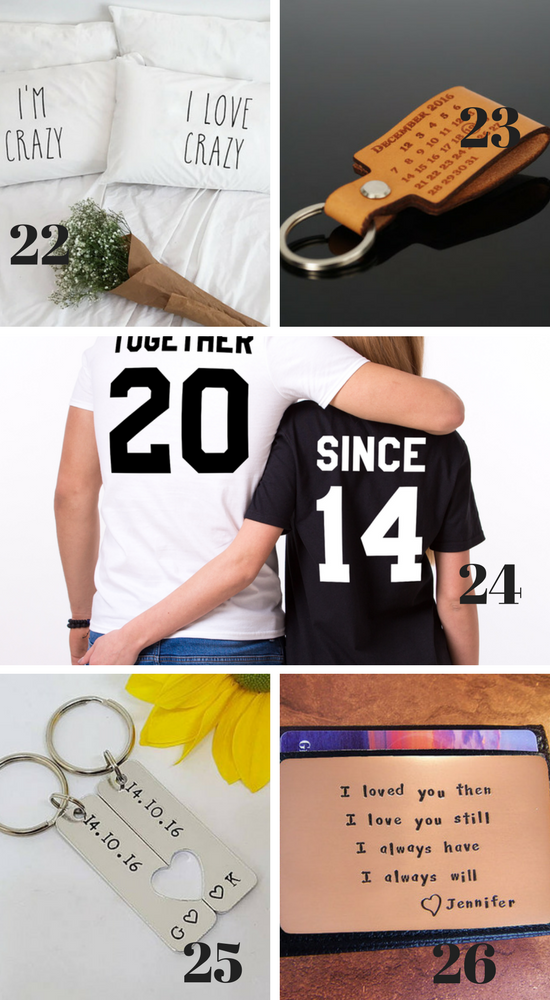 24. Together Since Shirts and you can check out their other shirts, Here.

25. Couples Keyrings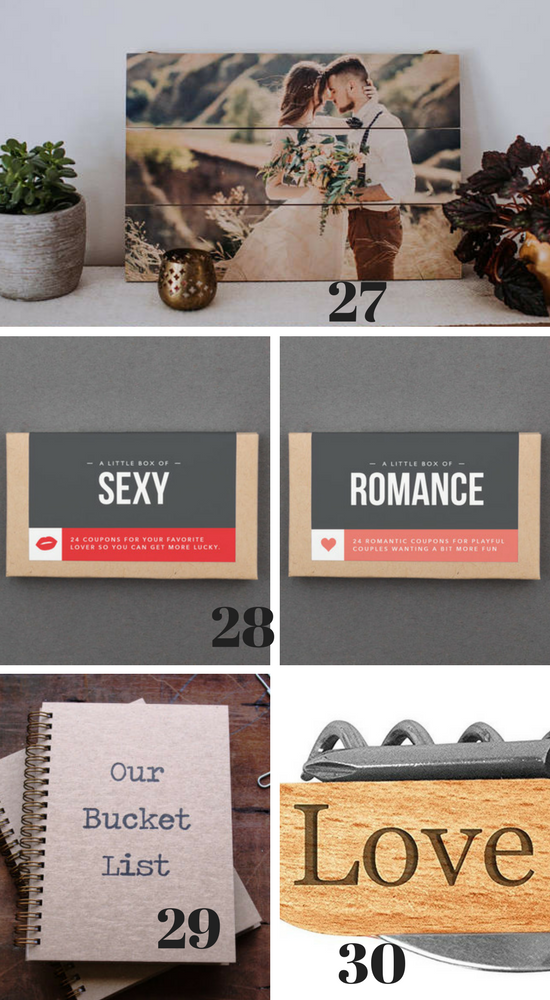 28. A Little Box of Sexy and A Little Box of Romance

29. Our Bucket List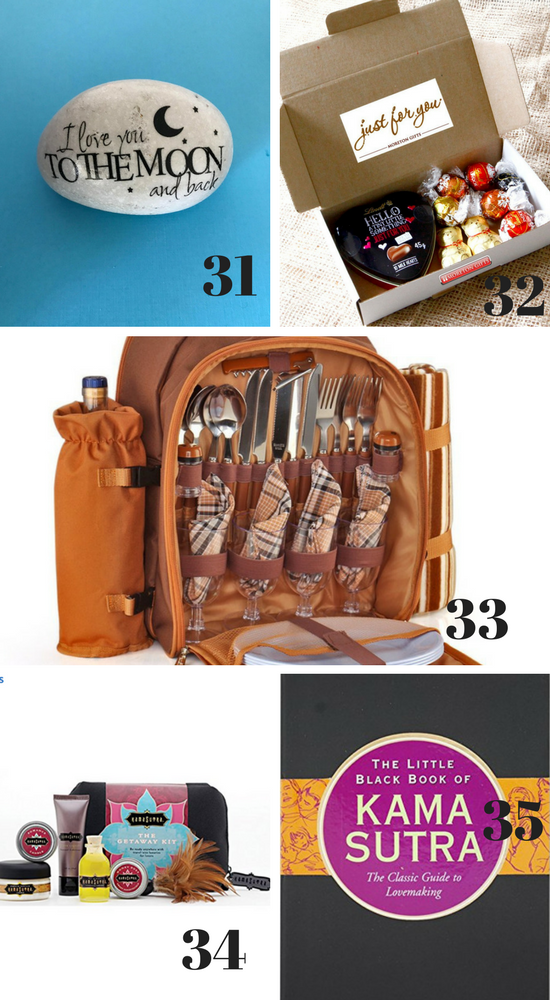 33. Picnic Bag

35. Little Black Book of Kama Sutra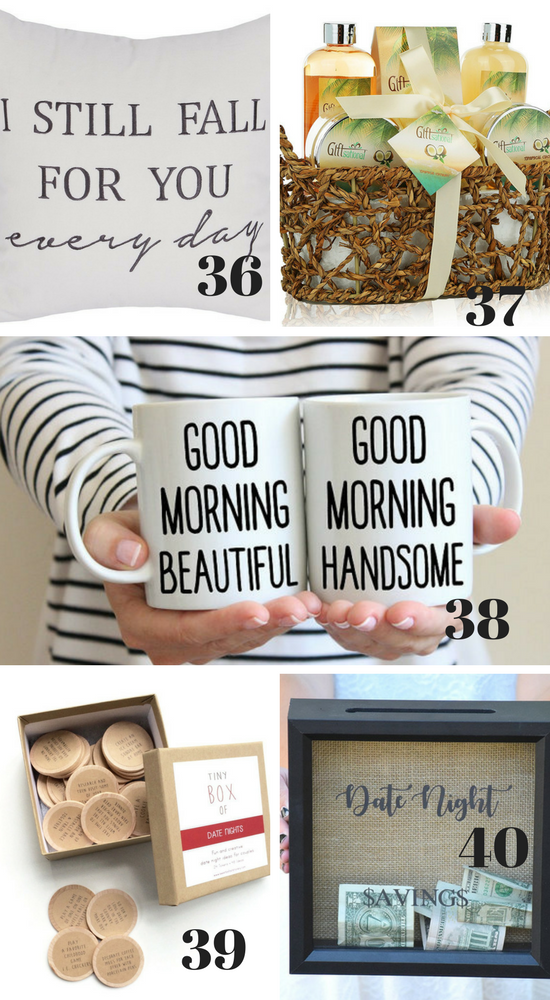 37. Spa Gift Basket 

39. Date Night Ideas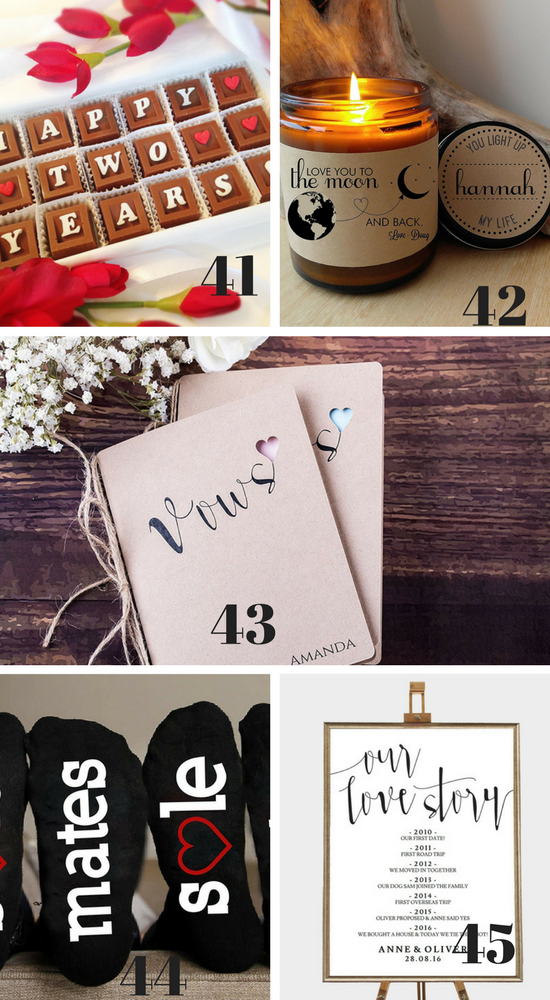 41. Happy Anniversary Chocolates 

42. Personalized Love You to The Moon And Back Candle 

44. Soul Mates Socks 

Don't you love these?! I love how we found sexy ones, and meaningful ones, and delicious ones… Those chocolates are totally calling my name. My hubby loves massages so those oils and that book are right up his alley this year, CHECK! I hope you were able to find something for your sweetie and have a happy anniversary! And a little tip for ya, go ahead and pin these ideas so you'll have them around next year too!
Check out our Anniversary Ideas for The Bedroom and our Anniversary Dinner Ideas! 
SaveSave