It's FRIDAY and you know what that means… time for another fun Love on the Run tip!
New to our "Love on the Run" posts?  Get the scoop on what it's all about HERE!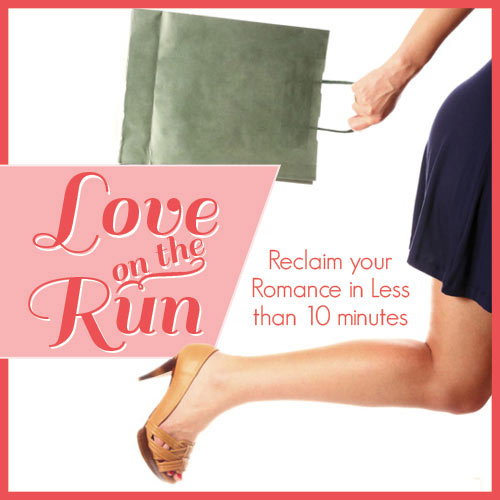 Operation "Reclaim the Romance" is back!  Get ready for a fun romance tip that you can do in 5-10 minutes!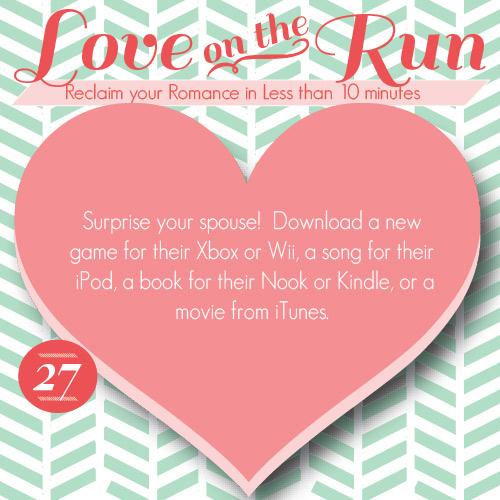 This post contains affiliate links. To learn more about 'em, click here.
I love planning surprises and buying little gifts for my man.  He works so hard, and his reaction to an unexpected treat always makes me smile.  BUT with little kiddos running around and the busyness of…well… LIFE- I don't always have a lot of time to get out of the house to plan a surprise.  No worries!  This romance tip can be done in 5-10 minutes and you don't even have to leave your home.
Isn't technology great?  Instant downloads make surprising your spouse a breeze!  In a matter of minutes you could download a new game to his Xbox or Wii
, buy a book or magazine for his Kindle
or nook,  rent or buy a movie for a last minute date night, or add a playlist full of new songs to his iPod!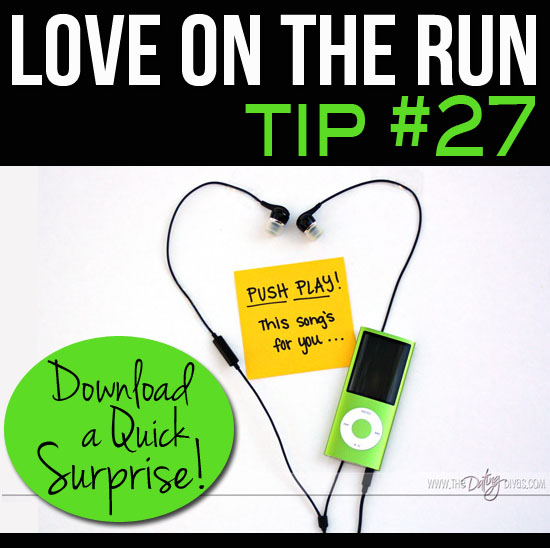 So go download a quick surprise and make his day!
Looking for another quick & easy way to make his day?  Send him on a secret detour on his way home from work with Love on the Run #20.  Or slip a flirty check from The Bank of Love into his wallet with Love on the Run #16.  
See you next Friday for Love on the Run tip #28!