Christmas card messages for couples
Raise your hand if you have ever wanted to write special Christmas card messages to your sweetheart during the holidays! I don't know about you guys, but there's something about the Christmas season that always makes me feel a bit Santa-mental. Maybe it's the romantic ambiance from the twinkling lights or the constant smell of yummy treats baking in the oven that makes me feel all warm inside. Or perhaps it's the fact that everyone seems to be a little extra in love during the holidays. Couples are out walking hand-in-hand to admire the Christmas lights, or cozying up together by the fire with a cup of hot cocoa. I mean, it really is the quintessential season of love, isn't it?!
If you are hoping to keep that twinkle alive this holiday season, we have the perfect activity for you and your spouse with our Christmas Card Messages Date Night! A romantic and festive evening where you and your spouse can write holiday card messages and Christmas love letters to one another! From Christmas cards to envelopes, gift tags, and love letter templates, we have everything you need to connect with your sweetheart! So, put down the tape and wrapping paper, and let's get this sleigh going!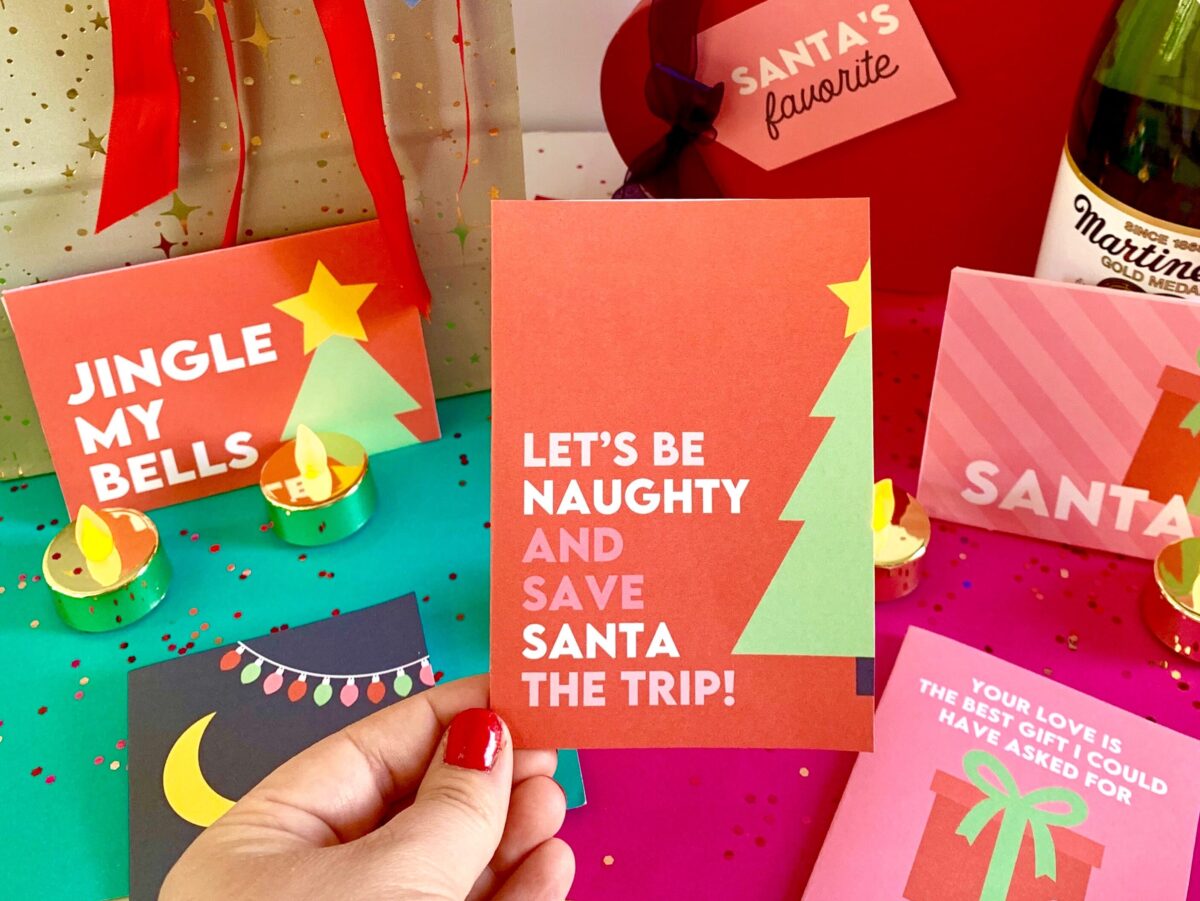 This post contains affiliate links. To learn more about 'em, click here.
Before we jump into these holiday goodies and merry Christmas wishes, we have to give a shoutout to Courtney @ Paperelli for creating these fun and festive printables for us!
What's included in the Christmas Card Messages Date
These cute and festive Christmas card message printables will make this holiday season extra twinkle-y for you and your sweetie! Take a look at your included printables below, and keep reading for a closer look at how to use them, as well as ideas on what to write in a Christmas card.
Christmas Cards: Sweet, Sexy, & Funny
First up, we have these darling little Christmas cards! Aren't they simply tree-mendous?! You have not one, not two, but three different options to choose from! We have included one merry Christmas card that is sweet, one that's funny, and of course, one that's sexy! You can pair these with a gift, slip them into their stocking, or surprise them with one "just because"! These holiday card messages are blank on the inside so the possibilities are endless!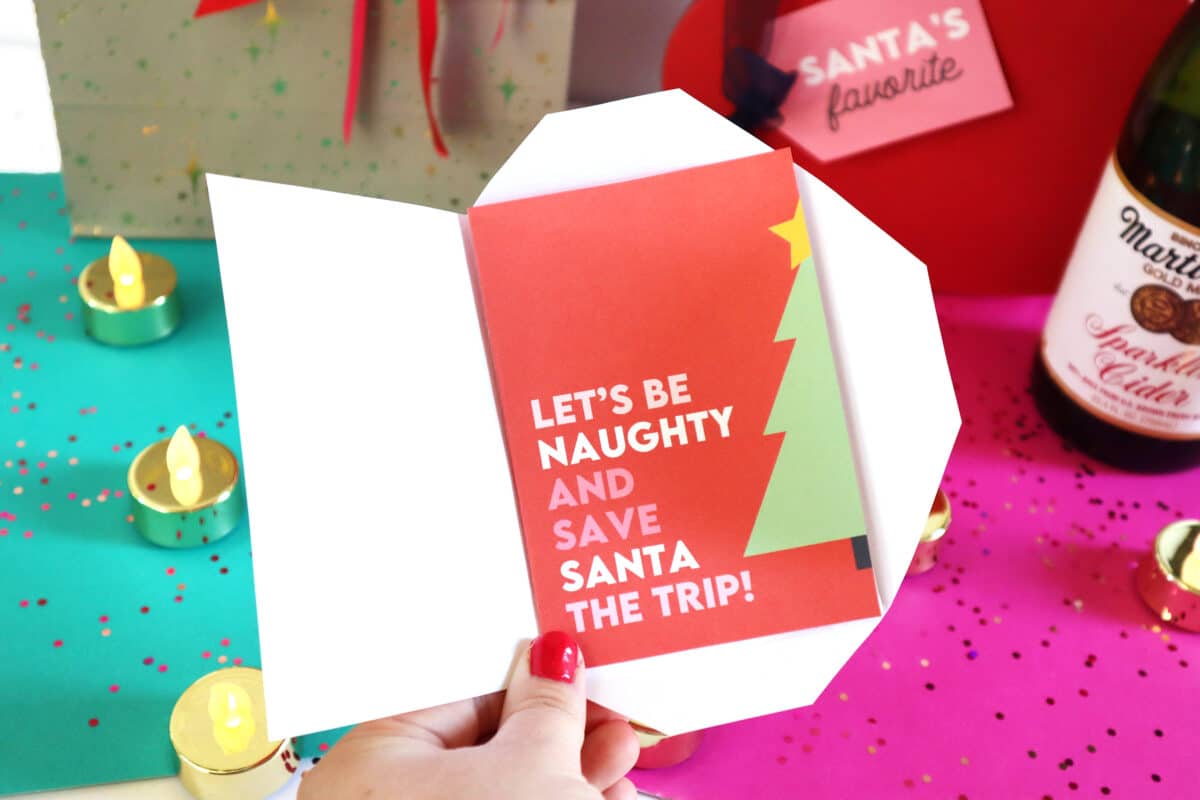 Sweet Christmas Card: YOUR LOVE IS THE BEST GIFT I COULD HAVE ASKED FOR. MERRY CHRISTMAS!

Funny Christmas Card: LET'S BE NAUGHTY AND SAVE SANTA THE TRIP!

Sexy Christmas Card: 'TWAS THE INTIMATE NIGHT BEFORE CHRISTMAS…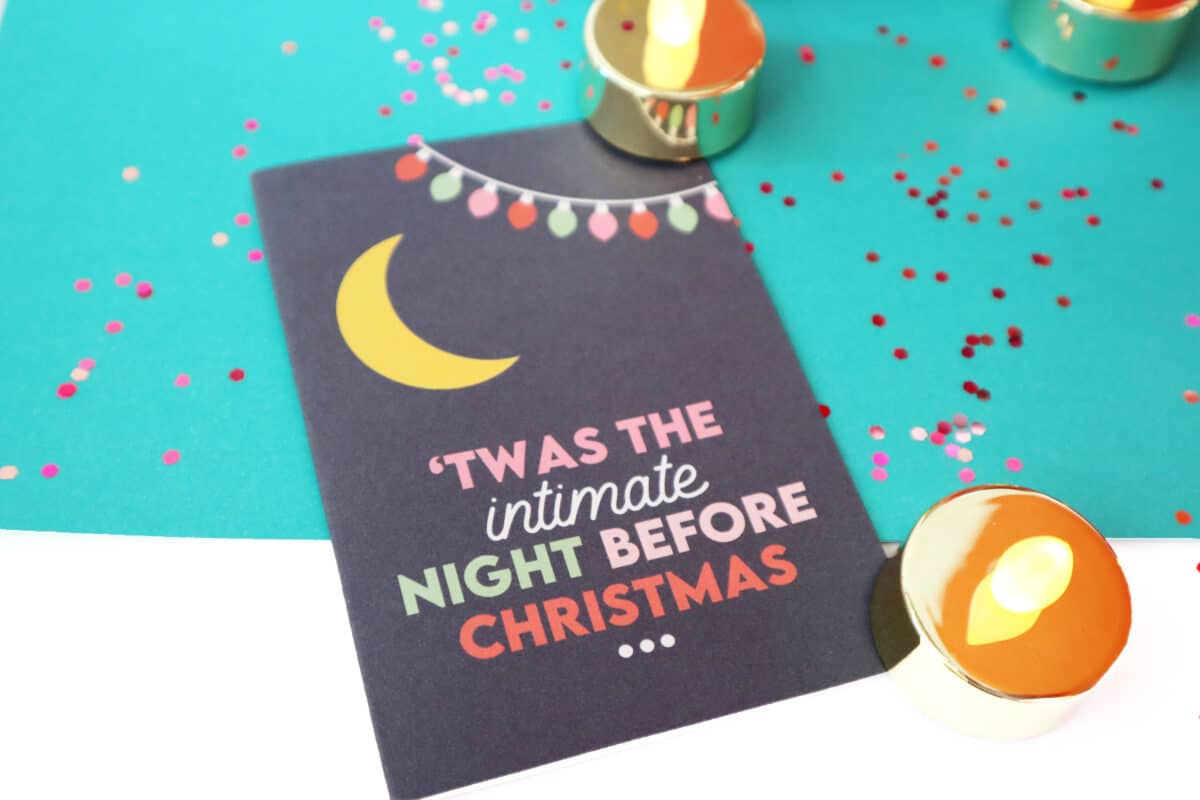 Christmas Card envelopes: sweet, sexy, & funny
And because we couldn't give you Christmas cards without providing you with something to put them in, we have created envelopes as well! Each merry Christmas card has a corresponding envelope. Do you want to know the best part? They are super easy to put together! Sleigh, what?! Just be sure to print these designs onto good-quality card stock. After that, you'll just need to cut it out, pop your Christmas card inside, and fold it all together!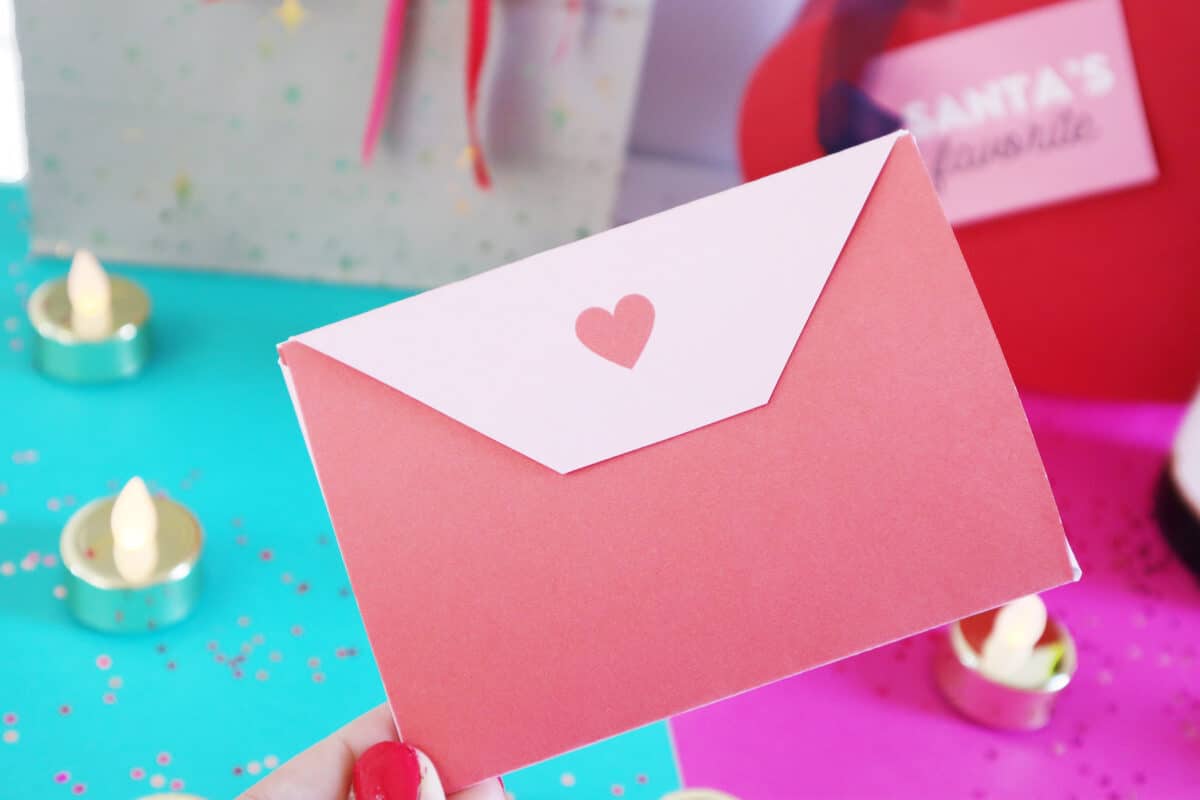 Sweet Christmas Card Envelope: SANTA

Funny Christmas Card Envelope: JINGLE MY BELLS

Sexy Christmas Card Envelope: MISTLETOE KISSES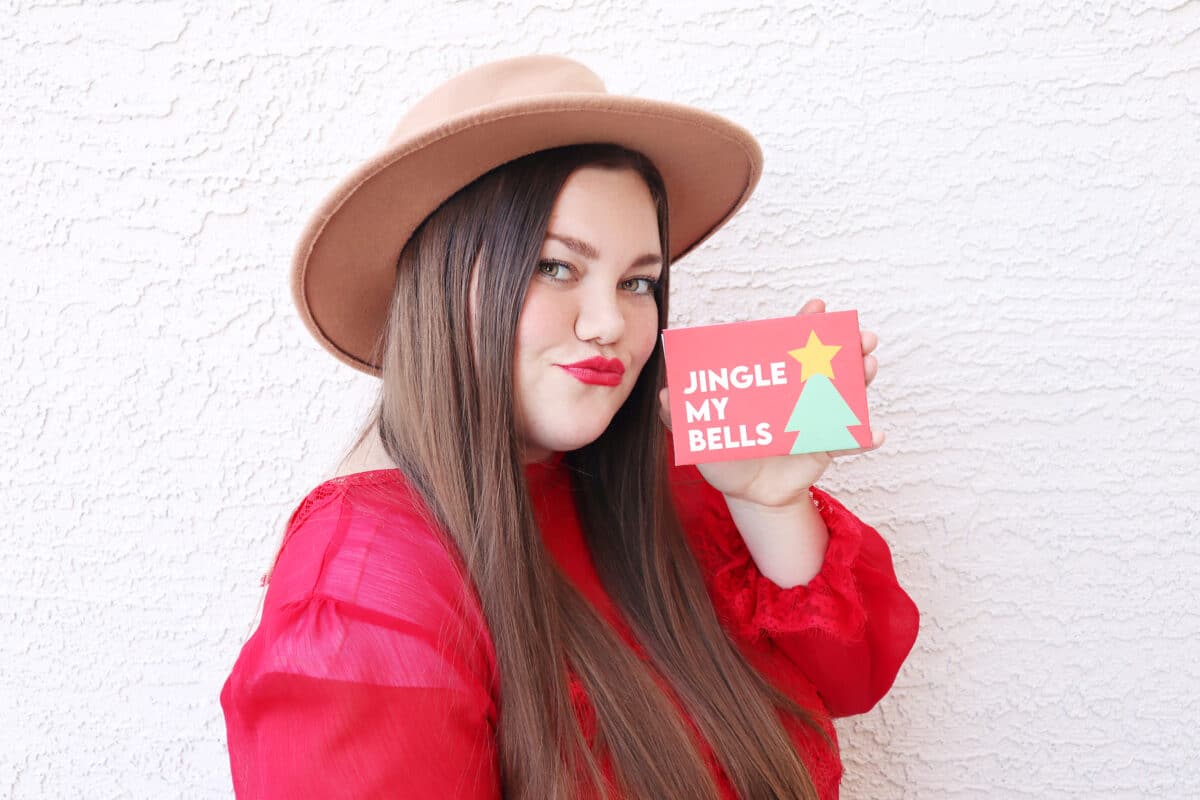 FLIRTY Gift Tags
For all of the holiday gifts you plan on giving your sweetheart this year, we have some fun and flirty gift tags that you can attach! Tie them on a gift bag, write a playful message on the back, pop them onto a wrapped gift box…you really can't go wrong here!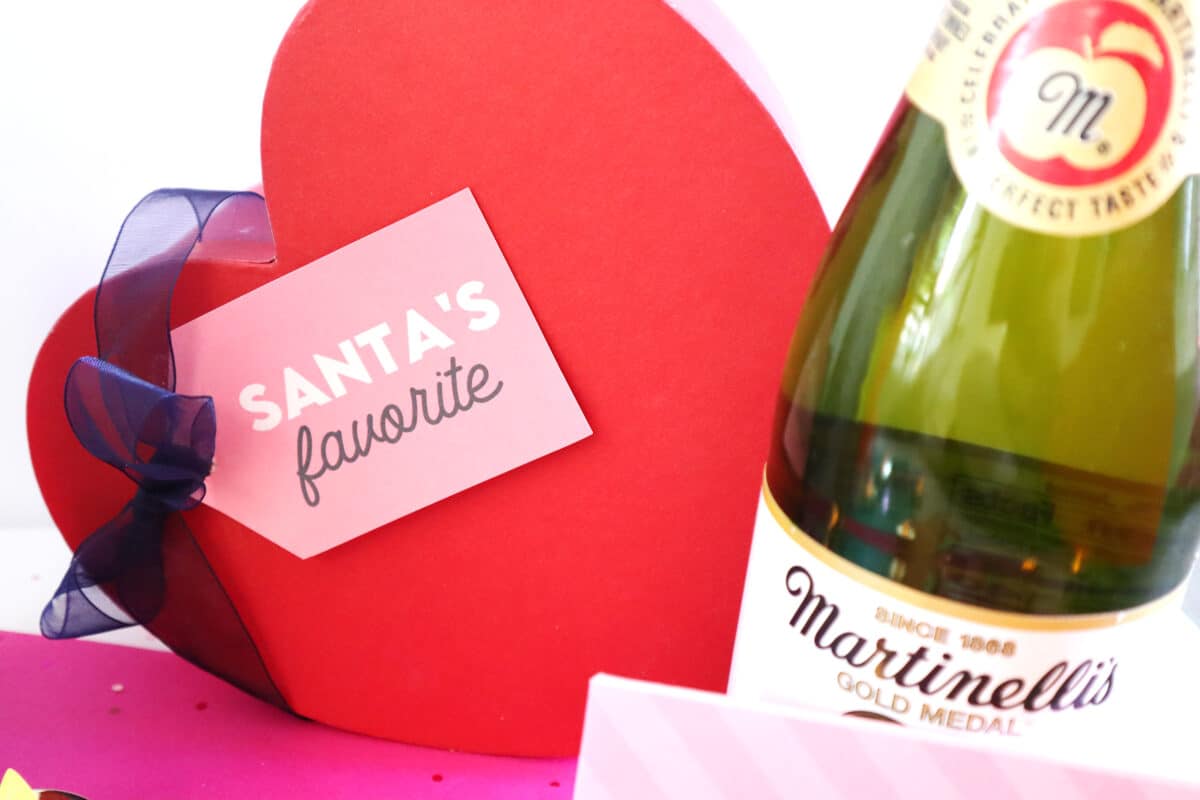 Aren't these just adorable?! All you have to do is print these onto some card stock, cut them out, and attach them to your holiday gifts!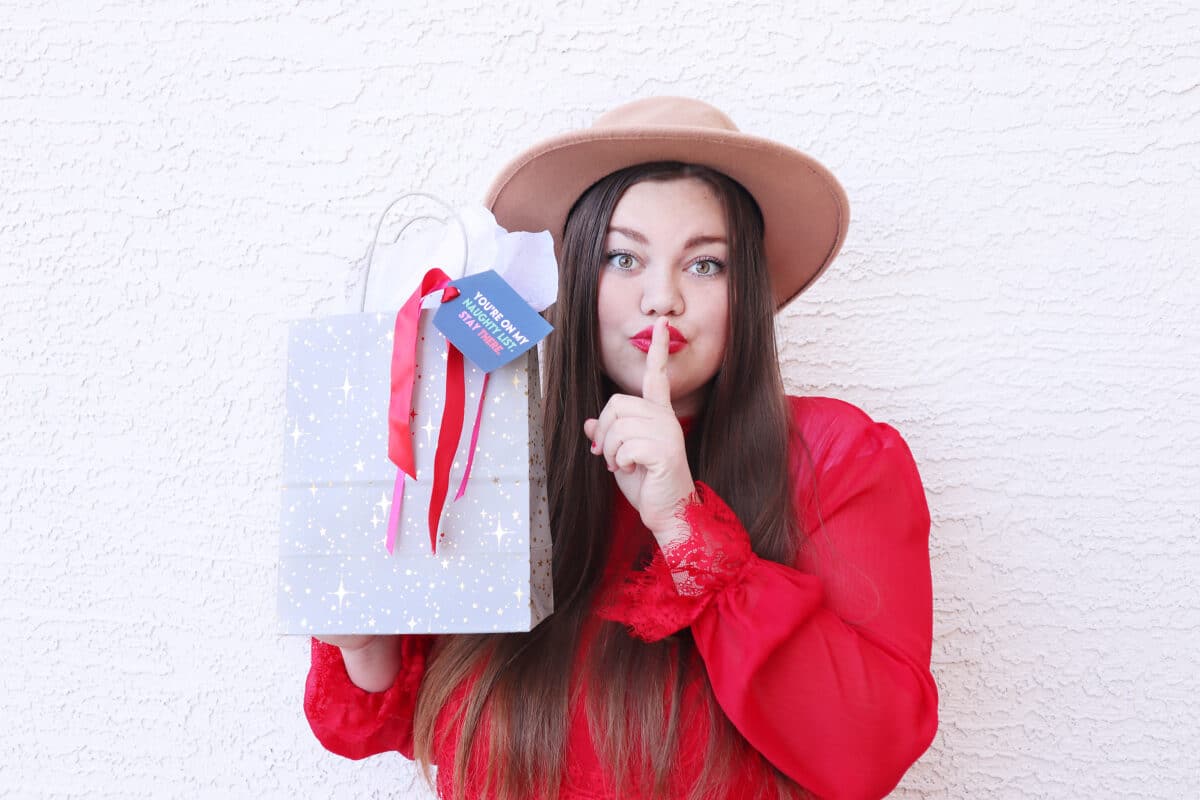 Christmas love letter template
And last but not least, we have included our Christmas Love Letter template! Can you hear the hallelujah chorus?! You and your spouse can use this to write a holiday-themed love letter to one another. Make it funny, romantic, sensual… whatever you decide, I'm sure it'll have your spouse pine-ing for you! You can even start a new holiday tradition and make a date night out of this every year!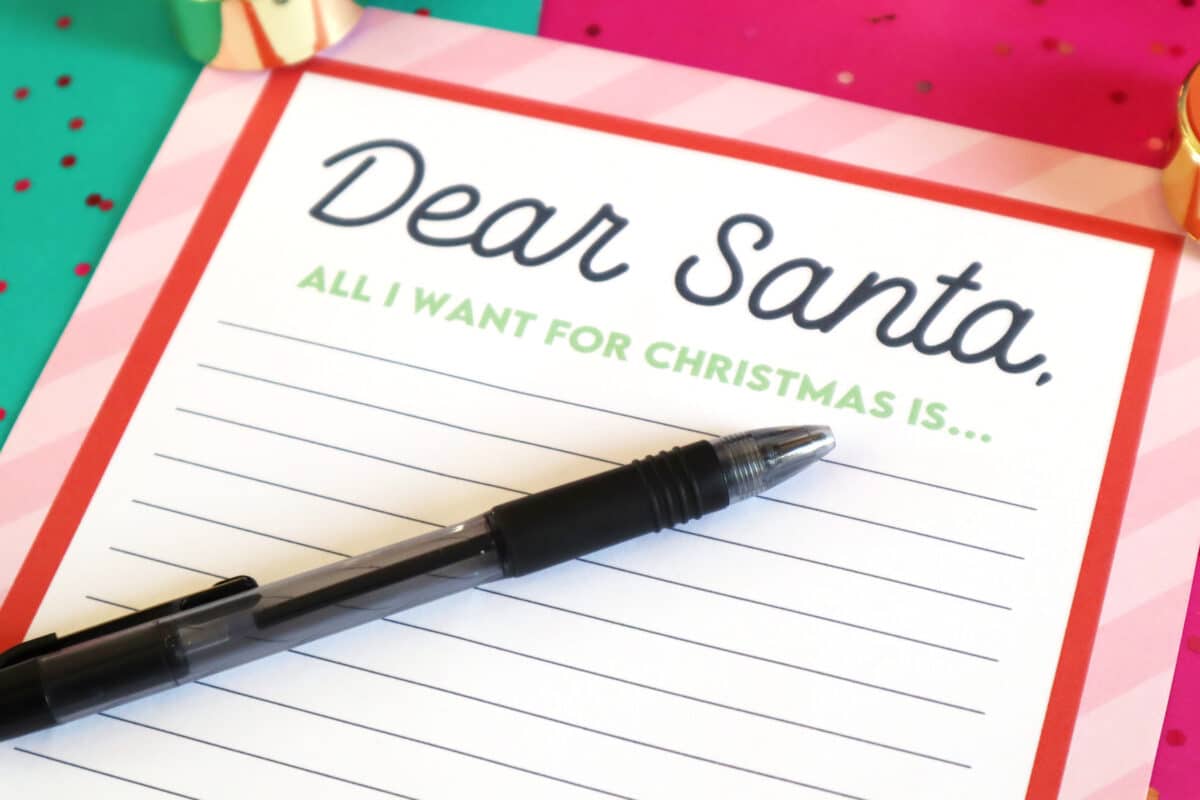 Christmas love letter date night Idea
Now that you have all of your printables ready to go, grab your sweetheart and make a date night out of it! During a season that is always so hectic and busy, it is more important than ever to make time to reconnect with your spouse. And let's be honest, can you think of anything more romantic than an evening of writing Christmas love letters to one another?
Some things you might want to include on your Christmas Card Messages Date:
Two Mugs of Hot Cocoa (with marshmallows, of course)
A Cozy Blanket
Christmas Playlist
So, snuggle up in front of the Christmas tree with your sweetie, play some Christmas tunes or pop in your favorite holiday film, grab some delicious treats, and write your love letters! After you both are finished, you can take turns reading them aloud to one another. Christmas is the perfect time of year for reflection, and what better way to reflect than to let your spouse know just how much you love and adore them!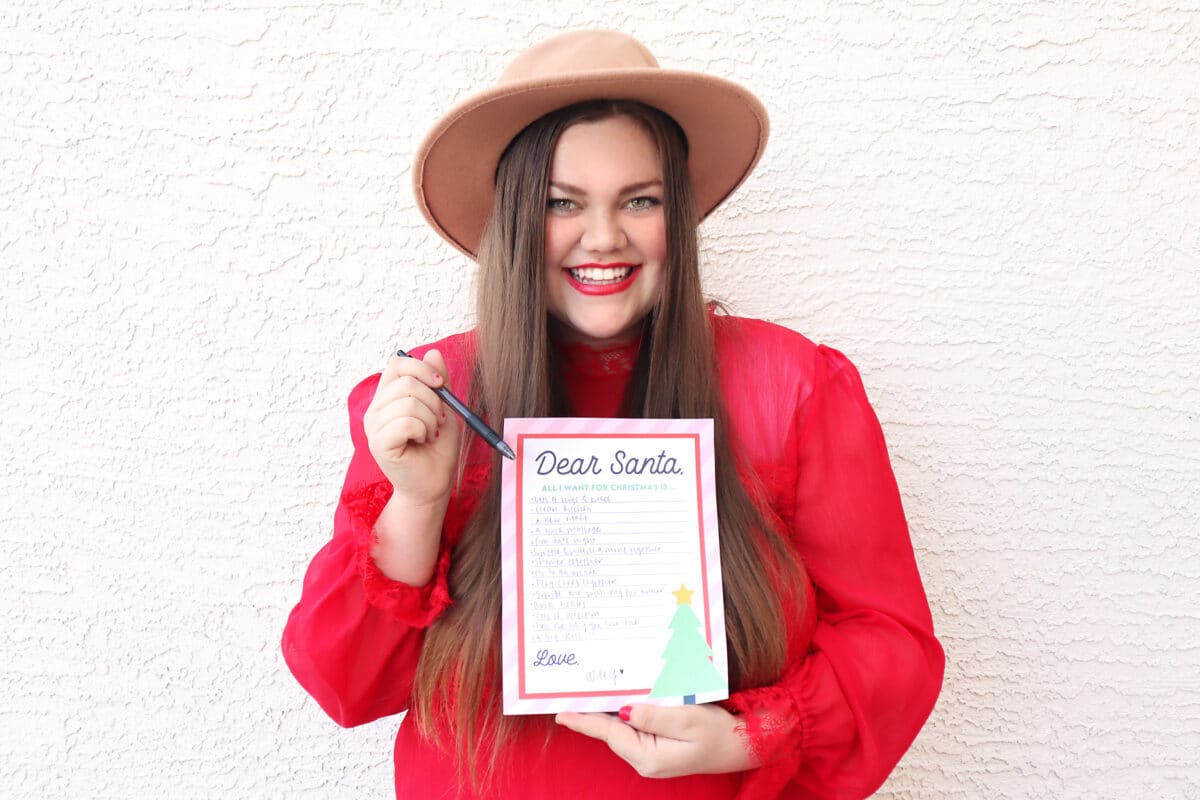 the best Christmas Quotes
But wait- there's myrrh! 😉 You know we couldn't talk about what to write in a Christmas card without mentioning some of our favorite quotes! Therefore, we have rounded up 20 of the BEST Christmas quotes below to get you in the holiday spirit!
At Christmas, all roads lead home. -Marjorie Holmes
Christmas isn't a season. It's a feeling. -Edna Ferber
May you never be too grown up to search the skies on Christmas Eve. -Anonymous
Seeing is believing, but sometimes the most real things in the world are the things we can't see. -The Polar Express
Christmas is a season not only of rejoicing, but of reflection. -Winston Churchill
Christmas is the day that holds all time together. -Alexander Smith
Christmas is a necessity. There has to be at least one day of the year to remind us that we're here for something else besides ourselves. -Eric Sevareid
My idea of Christmas, whether old-fashioned or modern, is very simple: loving others. -Bob Hope
Christmas will always be as long as we stand heart to heart and hand to hand. -Dr. Seuss, How The Grinch Stole Christmas
The thing about Christmas is that it almost doesn't matter what mood you're in, or what kind of year you've had- it's a fresh start. -Kelly Clarkson
One of the most glorious messes in the world is the mess created in the living room on Christmas Day. Don't clean it up too quickly. -Andy Rooney
He who has not Christmas in his heart will never find it under a tree. -Roy L. Smith
It's not what is under the tree that matters. It's who is gathered around it. -Charlie Brown
Blessed is the season which engages the whole world in a conspiracy of love. -Hamilton Wright Mabie
It's not how much we give, but how much love we put into giving. –Mother Theresa
Christmas magic is silent. You don't hear it- you feel it- you know it- you believe it. -Kevin Alan Milne
There's nothing cozier than a Christmas tree all lit up. -Harlan Miller
During the holiday season, in fact all year long, wrap yourself around another's presence, not presents. -Christine E. Szymanski
Gifts of time and love are surely the basic ingredients of a truly merry Christmas. -Peg Bracken
The best way to spread Christmas cheer is singing loud for all to hear. -Will Ferrell, Elf
Okay, okay, a round of Santa-plaus, please! Now that you have everything you need to have the most romantic holiday evening ever (seriously, have you ever seen such adorable Christmas card messages?), what are you waiting for?! Merry Christmas wishes to all, and to all a good night!
Not sure what to gift your man this year? Don't worry, we've got you covered with lots of Christmas gifts and stocking stuffer ideas. Or, if you're looking to spice things up a bit this holiday season, our Christmas Lingerie Party for 2 would make for a super sexy Christmas date night!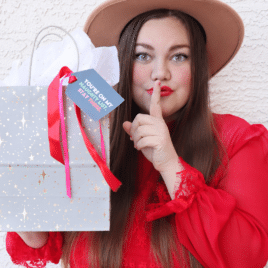 Christmas Card Messages Date
Printables Designed by Courtney @ Paperelli Exclusively for The Dating Divas