A Garage Sale Scavenger Hunt Date
They say that one man's trash is another man's treasure and when it comes to treasure, this date night is pure gold! The search for a fun, free, easy-to-prep date night leads you straight to this unique date idea. The search is over! For this date night (or date morning, probably) you and your spouse set out on a unique scavenger hunt to find items from a list at . . . . local garage sales! How fun is that? Check out what we have for you to turn a morning of garage sale shopping into a memorable date for you and your spouse!

Disclaimer: This post contains affiliate links. To learn more about 'em, click here.

I love to find a good deal and garage sales are where those deals can be found! It is amazing to see the things people no longer need and are getting rid of. The items for sale range from "I can't believe they are giving this away!" to the absolutely absurd items you have no idea why someone had that in the first place. And the prices? You just can't find a deal like that anywhere else. Then, add in the fun of bartering and you have the best morning!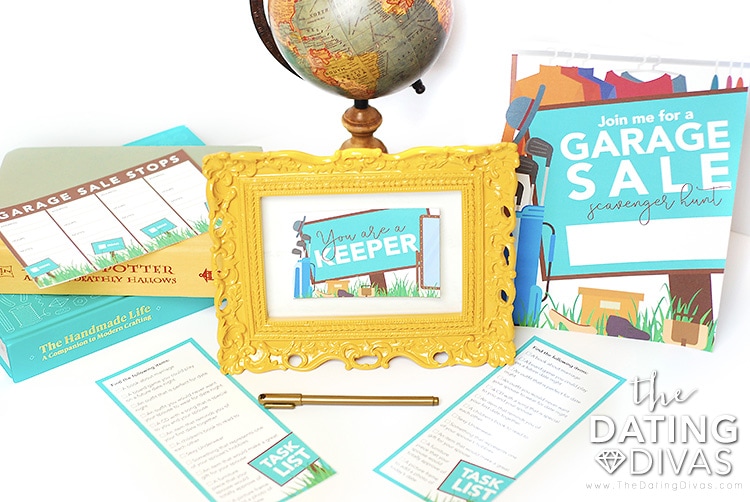 All these unique and fun elements of a garage sale make for a perfect date! And with these fun printables designed by our very own Joanna at
Cutify Creative
, all you have to do is print and go! An easy-to-prep date is ready for you!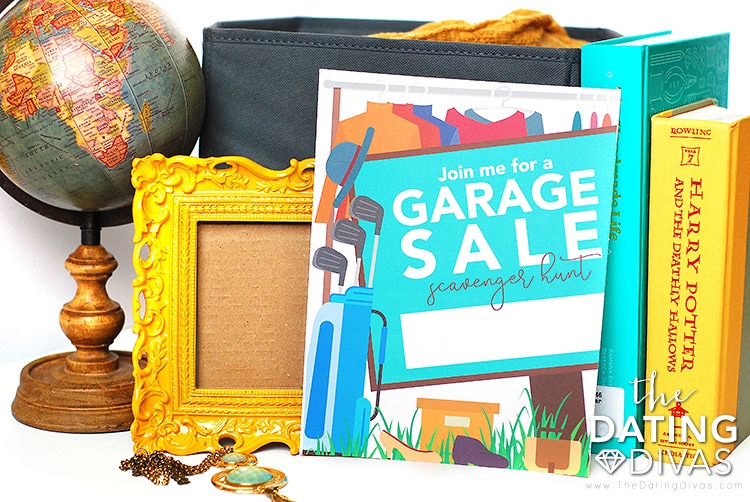 Start by leaving this invite where your spouse will find it. You can fill in the information for the date and time of your date adventure in the white space on the sign.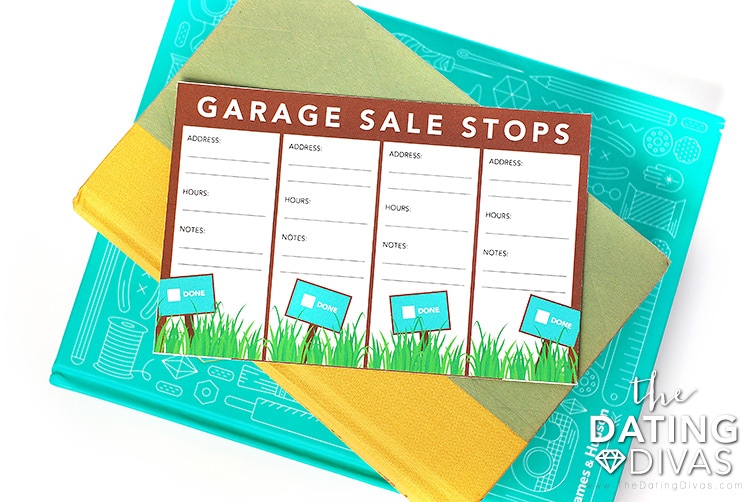 Before your date, you might want to do a little research to find the garage sales you want to hit up. You can check places like
Craigslist.com
 or your local newspaper and then use this printable organizer to keep track of the locations.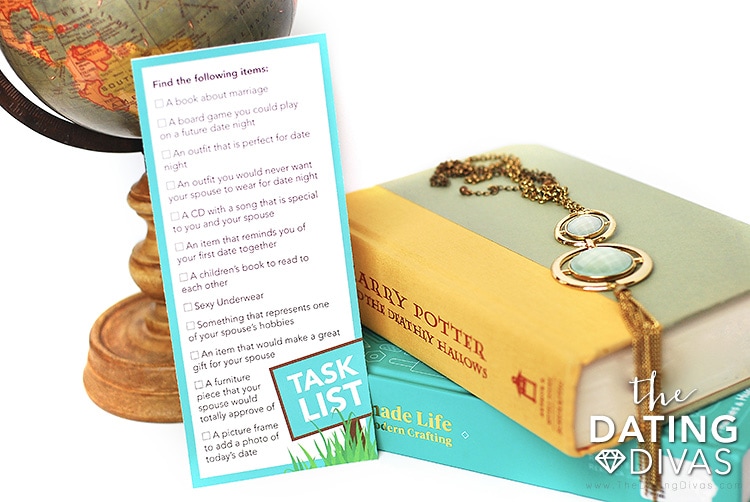 Now for the fun part! Once you set off on your garage sale spree, you and your spouse each get a scavenger hunt list. Your goal? Find as many items on the list and mark them off. You don't actually have to buy the items (unless you want to!) but make sure to show your findings to your spouse! The person who finds the most items at each stop wins!
To make this Garage Sale Date all come together, be sure to grab a great quality paper cutter and nice cardstock.
We would love to see the treasures you and your spouse find on your garage sale date. Make sure to tag us on Instagram @datingdivas or use the hashtag #datingdivas
Garage Sale Sign
Printables Designed by Cutify Creative Exclusively for The Dating Divas