How to Do an At-Home Boudoir Photoshoot
Boudoir photography can be an amazing way to focus on yourself, boost your confidence, and pamper yourself in the self-love department. Not to mention, you'll have these totally sexy and downright gorgeous photos of yourself to cherish once you're done!
But, if you feel too shy to strip down into lingerie in front of a stranger, then may setting up a DIY boudoir shoot right at home is your style! So, grab your camera and some hairspray because we're sharing all the tips and tricks on how to take at-home boudoir photos like a pro!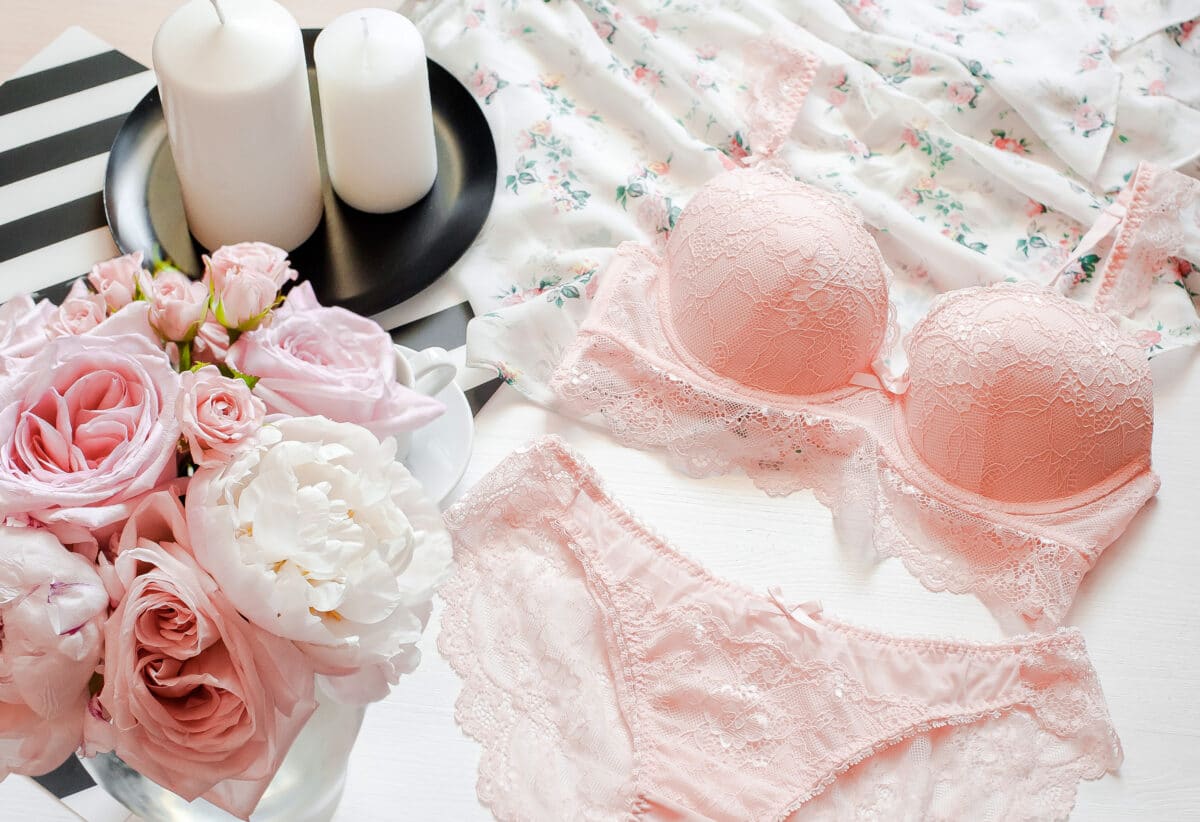 Disclaimer: This post contains affiliate links. To learn more about 'em, click here.
Table of Contents
Equipment for Boudoir Photography
Contrary to popular belief, you don't have to run out and buy a fancy-schmancy camera to set up your at-home photoshoot if you don't want to! The iPhone cameras have gotten SO good lately that you can quickly whip out your phone to capture the glamor!
Of course, if you have a DSLR camera at home, this would give you the perfect excuse to put it to use. But, if you decide to go the iPhone camera route, here are some tips that may help for boudoir photo ideas:
Make sure to wipe off the lens before you start shooting to ensure no fingerprints, dust, or dirt is present.
Use a tripod and remote control. This will save you the trouble of propping your phone up on a chair with books! Or even worse, trying to set the timer and run back in time to strike a pose. This one here is awesome because it's a tripod and ring light and also comes with a remote!
If you are using a remote, ensure it stays hidden in one of your hands.
After you have finished your photoshoot, you can use some free apps to edit your photos if need be. Some of our favorites include Adobe Photoshop Lightroom & Snapseed.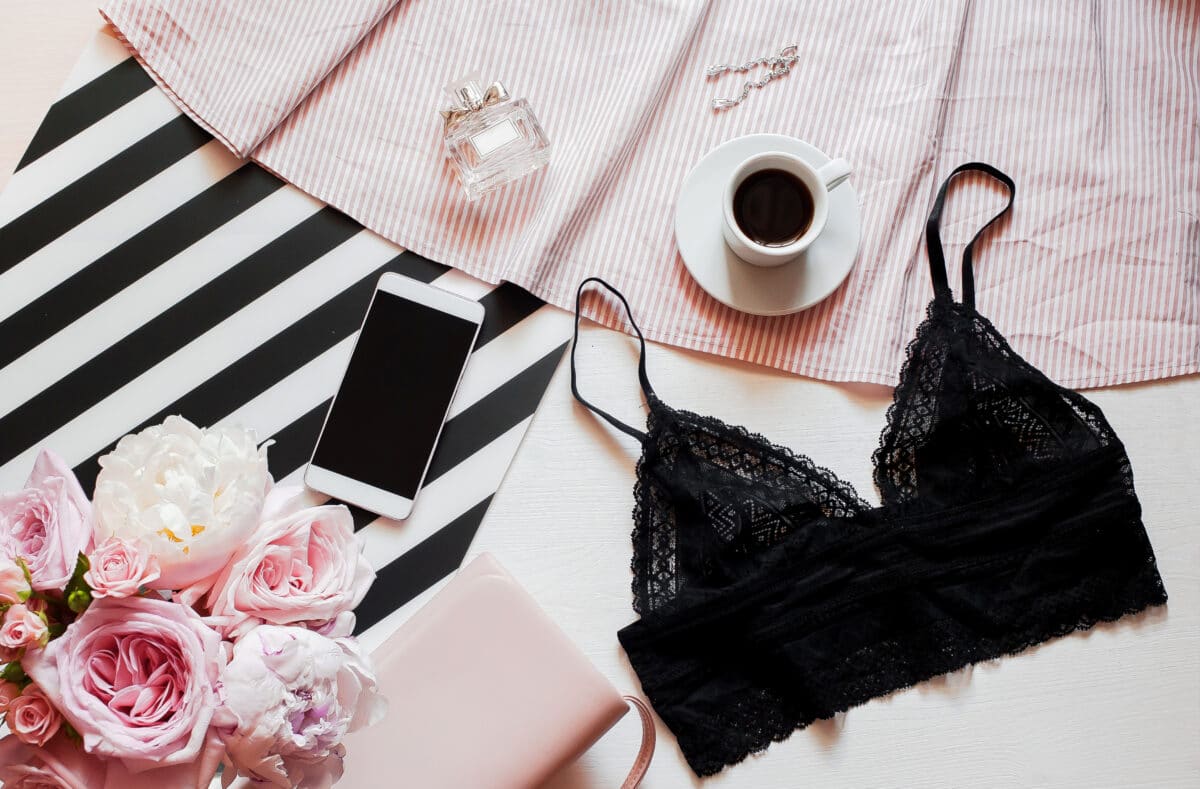 Location and Props for Your Boudoir Shoot
Where should you stage your boudoir photos? When it comes to the location, don't overthink it! Your bedroom, a couch, in a bathtub, or even somewhere outdoors will all work beautifully! However, if you choose to stick to your bedroom, you can never go wrong with white sheets and many fluffy pillows. Often, simple backdrops and neutral colors are best for a boudoir shoot!
In terms of props or extra items, less is more! You want the focus on your body, and too many props will take away from this. However, if you do want to incorporate some items into the shoot, try adding:
Pillows
Jewelry
High heels
Flowers
Bridal veils
Mirrors
Chairs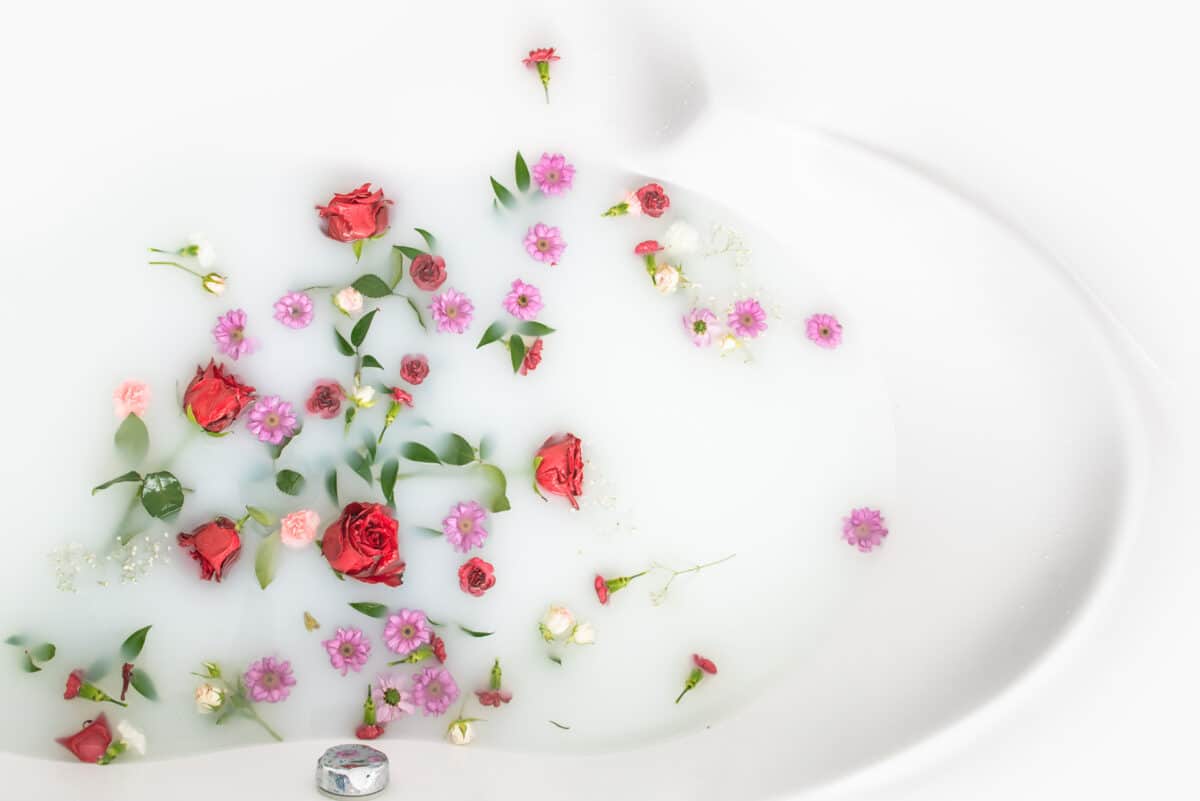 Lighting for Boudoir Photography
Just like the camera equipment, it is not necessary to buy expensive lights for an at-home boudoir shoot. Natural light will often result in the most flattering photos! To obtain the best natural and soft lighting, position yourself close to a window. If the light seems too bright or direct, you can use a white curtain or sheet to diffuse it.
You also should consider the direction of the light! The front light will reduce skin imperfections, but the backlight is amazing for creating a silhouette look and highlighting your figure. If you want to accentuate your muscles or curves, side-lighting will be the best option.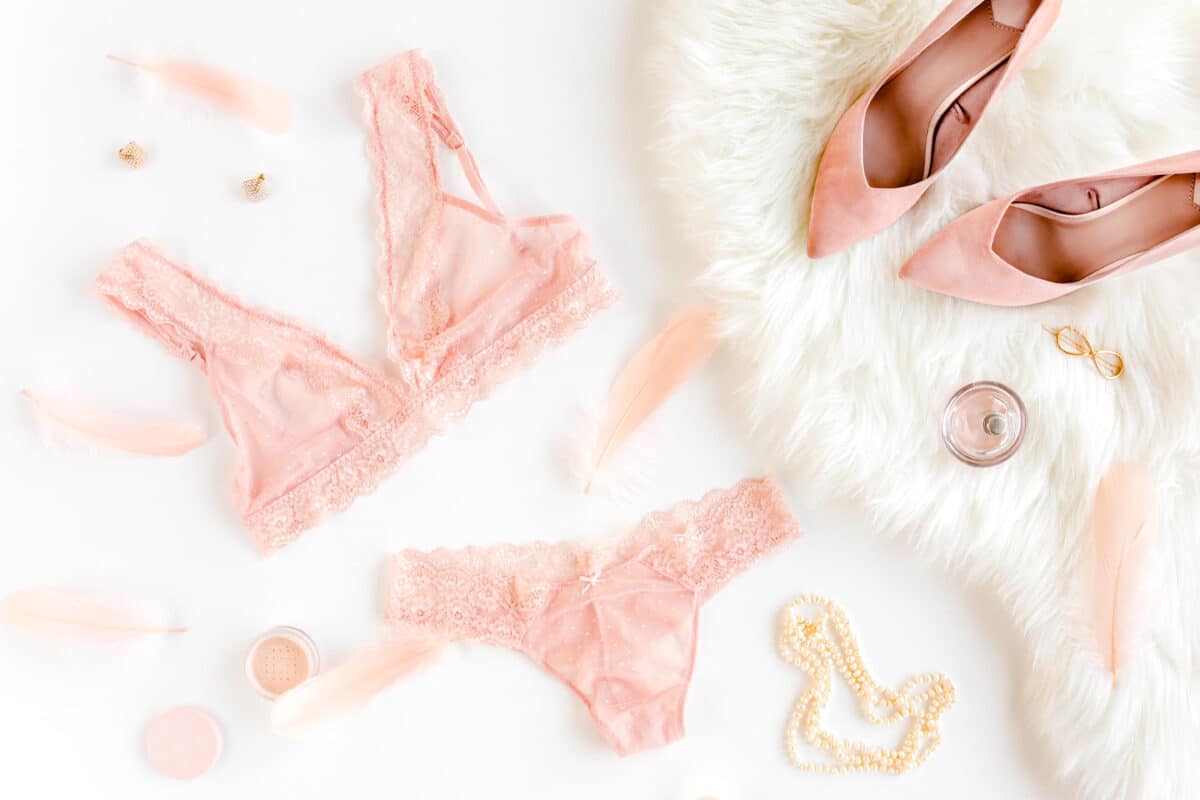 If there is no natural light in the room, a ring light might be your best friend! Ring lights are amazing and helpful because you can adjust the height, dim level, and even select the light color!
Suggestions for Boudoir Outfits
If you ask me, boudoir outfits are probably THE best part of a sexy photoshoot. I mean, who wouldn't love to put on something that makes them feel beautiful, sexy, and super confident?! While boudoir photoshoots often feature lingerie, it's not the only outfit you can wear. So feel free to get creative with your outfit choices!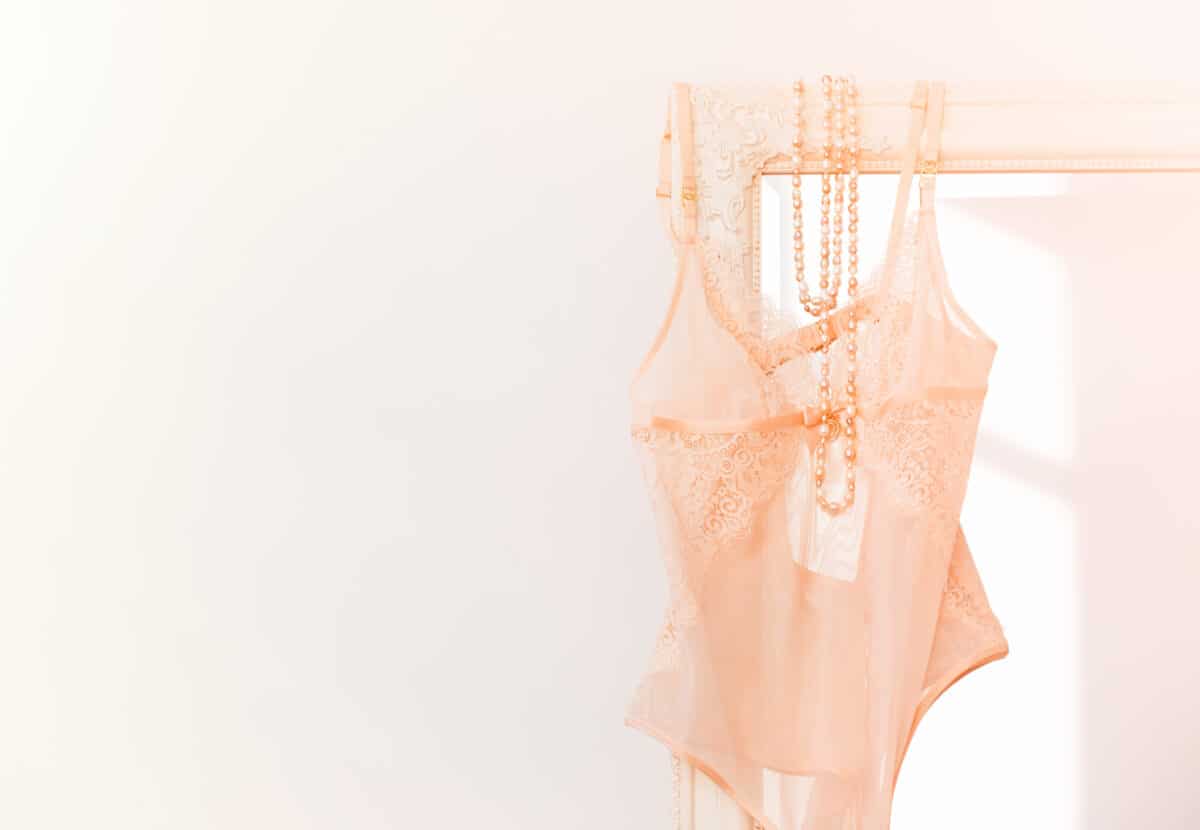 The most important thing to keep in mind is to select boudoir outfits that make you comfortable and fit your style. It's also okay to try yourself in a different role but always opt for something that lets you be you. If you feel good in what's on your body, that confidence will radiate into the camera lens! bo
While picking a matching lace bra and panties may be a common choice, your focus doesn't have to be only on lingerie for all things boudoir. Meaning, feel free to wear a T-shirt with a photo of your favorite band, a sweater, or a jersey from your husband's favorite sports team paired with high-waisted underwear. Don't forget, you can always experiment with bedsheets or blankets!
Give yourself plenty of time to shop for and try on various boudoir outfit choices. You should definitely select more than one outfit to shoot yourself in! Of course, you can always browse boudoir photo ideas or boudoir outfit ideas on Pinterest if you need some inspiration!
Boudoir Photo Ideas & Poses
The poses are a crucial part to boudoir photography! They're what sets the right tone and mood of the photo! Take some time to practice your boudoir poses before you begin your photoshoot. Not only will this help you to become more comfortable in front of the camera, it will also help you to understand what poses work well for you.
Many people believe that full-height photos are the only way to go. However, by paying attention to details, you can bring the viewer's attention to other parts of your body during boudoir! Meaning, that you can choose to shoot a photo of the back of your neck, a close-up of the lace on your lingerie, or even your legs standing in high heels. You can also focus on the areas of your body that you love, such as highlighting your long legs or the curves of your hips.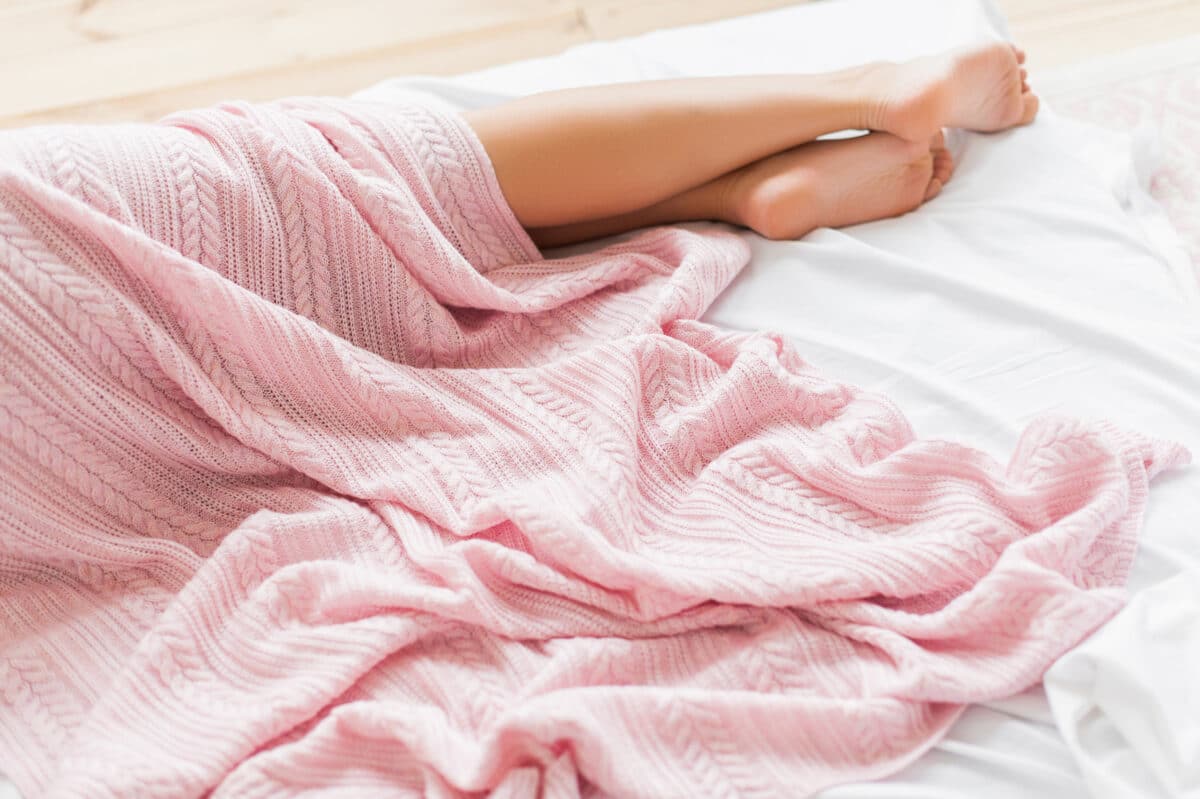 Here are a couple of poses that are easy to pull off and work very well for boudoir photos:
Legs in the air: This is a flattering pose for any woman and makes everyone's legs look elongated and sexy! You can keep your legs straight up or bend one of them. Don't forget to find a good position for your hands, such as entangled in your hair or resting on your chest.
Sitting on your heels: The best pose for bringing attention to the behind. Kneel, sit back on your heels, and look directly in the camera from over your shoulder.
Kneeling: This pose is often done on top of a bed! Try various angles and different options with your arms and hands to find what you love best.
Overhead: An overhead pose allows the viewer to focus their attention on the chest and legs. Be sure to keep your chin lifted and your back arched!
Arched back: If you have a flexible body, lie down and arch your back. Keep your legs bent and your feet pointing up. You can also stretch your arms above your head!
Lying on your side: Lie on your side and lean on your arm while stretching out your legs. Place your top leg over your bottom leg to draw attention to the curves of your body.
Lying on stomach: Lie on your stomach, lift your legs, and put your hands in your hair. You may need to place the camera above eye level in order to frame your entire body!
How to Have a Successful DIY Boudoir Photoshoot
One of the biggest challenges boudoir photographers face is getting their clients to loosen up before the shoot (We get it! It can be kind of intimidating!) However, in DIY photography, you don't have to worry about that. Just loosen up and have fun with it since no one is there watching!
Get yourself into the right mood by throwing on some music, dancing around a little, and trying some silly poses! The best photos you will take are the ones you're having fun with and fully enjoying!
If you choose to share your photos with your spouse when you're all done, consider a fun way to gift them. Printing them in a book, sharing a private digital album, or even texting them one at a time when you're apart would each be fun!
We guarantee your spouse will go CRAZY for you afterward!
Looking for more helpful tips and tricks for spicing things up in the bedroom? Don't miss our How to Strip Tease Like a Pro post or our latest How-To Shower Sex post.
Good luck!