A Bedroom Surprise for the Ultimate Gamer!
If you've EVER been turned down because your spouse is "SO close to beating the latest level" or if "just 5 more minutes" turns in to hours, then this SeXBOX is the ULTIMATE gift for your gamer of a spouse!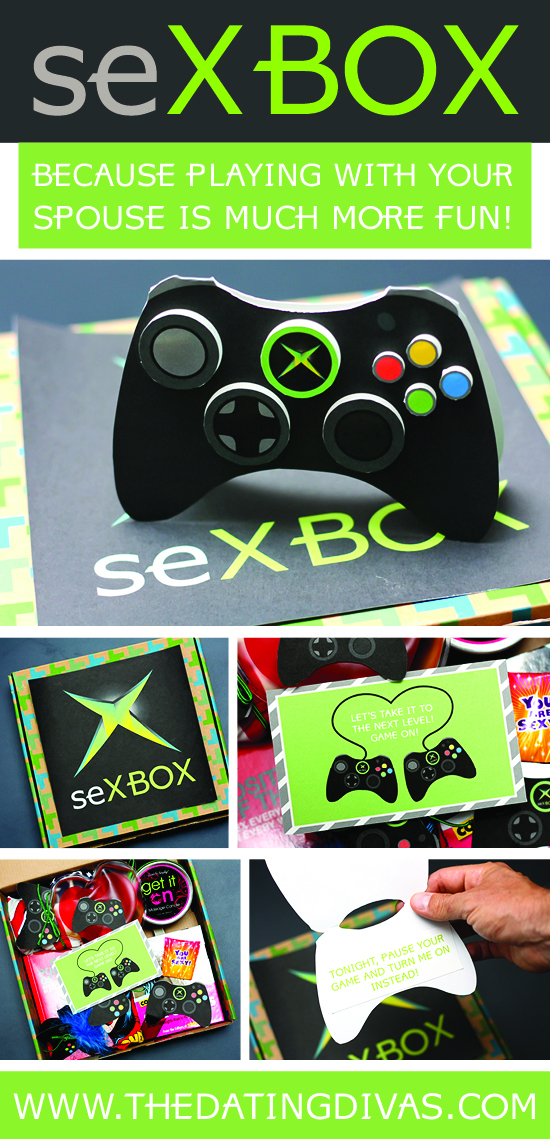 Disclaimer: This post contains affiliate links. To learn more about 'em, click here.

If you really want to grab your spouse's attention, you have to play a page out of their book!  If gaming is their thing, then there is NO way they can turn you down when you surprise them with our SeXBOX.
Invite them to an evening where turning YOU ON is the game of the night!
Start by printing out the SeXBOX printables, created by the FANTASTIC Courtney at Paperelli! She's unbelievable and you just HAVE to check her out!
Cut out all the pieces of the controller invite and use dual-adhesive foam stickers to adhere them to the invite to give it a 3D effect that will REALLY grab the attention of your significant other!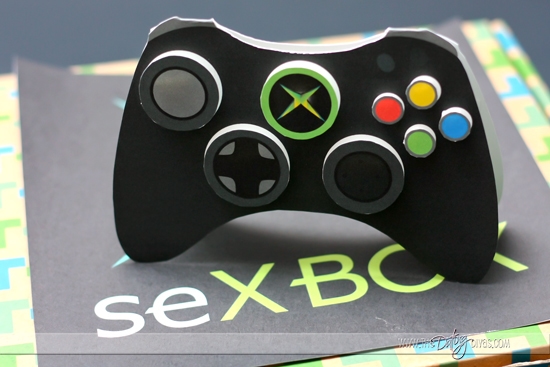 The invite will entice your spouse to "pause their game and turn you on instead."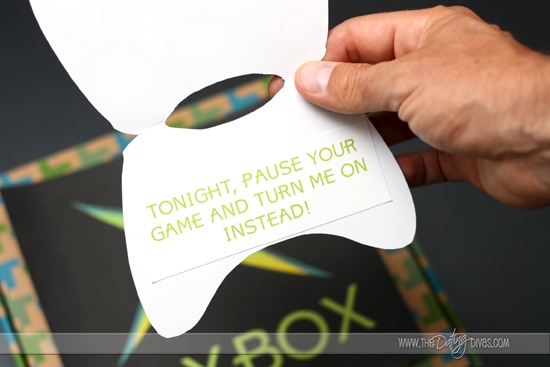 Fill up a box FULL of bedroom goodies that will keep you and your spouse busy all night long or for multiple nights! We love JimmyJane.com for spicy ideas and products to liven things up in the bedroom, like this beautiful french tickler!!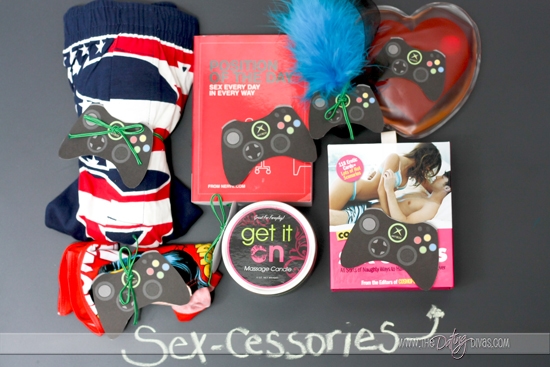 Use the fun controller tags as added decor to your goodies when placing them in the box. You can even write sassy, bedroom activities or flirty love notes on the back of each controller before attaching them any of the bedroom accessories.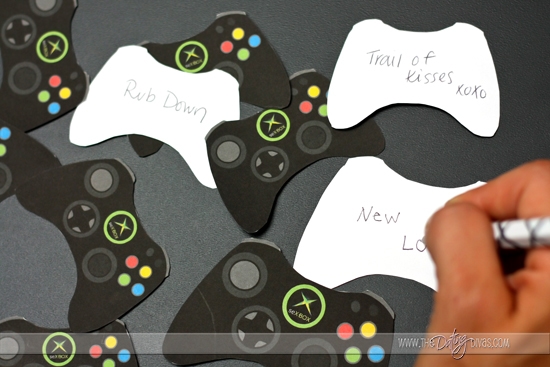 Once you've tagged all of your bedroom items, organize them in a box of your choice!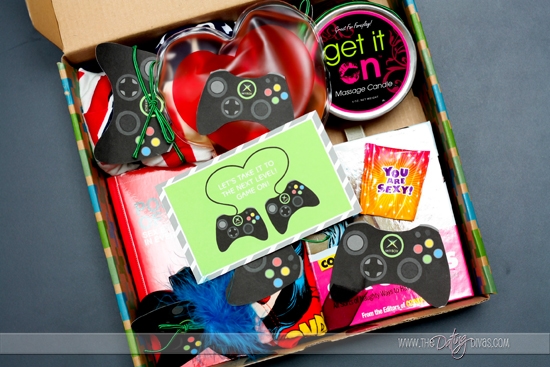 Place this flirtatious note on top and gear up for a night of "gaming" with your spouse!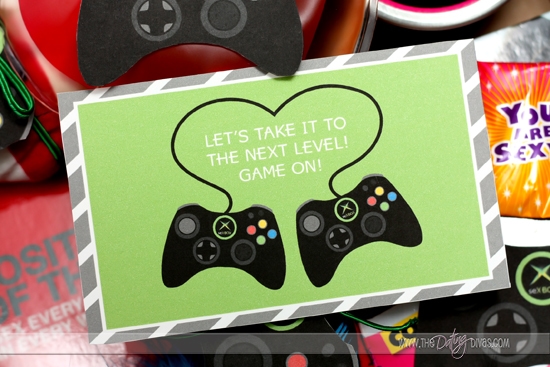 And let the games begin.
If this is a hit, there's no doubt these intimacy ideas will be as well:
The Man Can
Deal or No Deal
"Talk Nerdy to Me" Love Notes