Sexy Gift Guide
Is it time to spice things up in the bedroom?! We vote, YES! It's always fun to switch things up and we have come up with a sexy gift guide we know you and your sweetheart will absolutely love! We have rounded up…
The Best Spicy Ideas for the Bedroom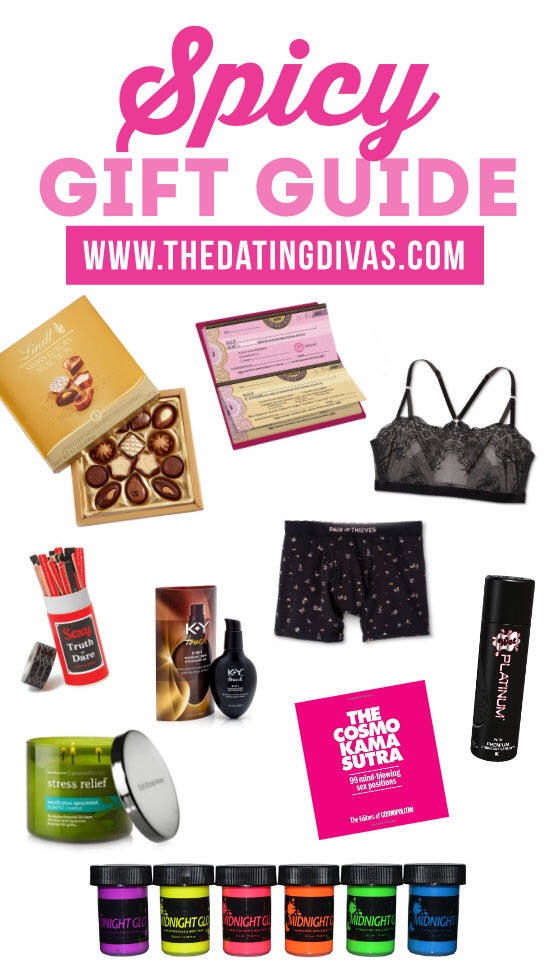 Disclaimer: This post contains affiliate links. To learn more about 'em, click here.
Get ready to SPICE things up!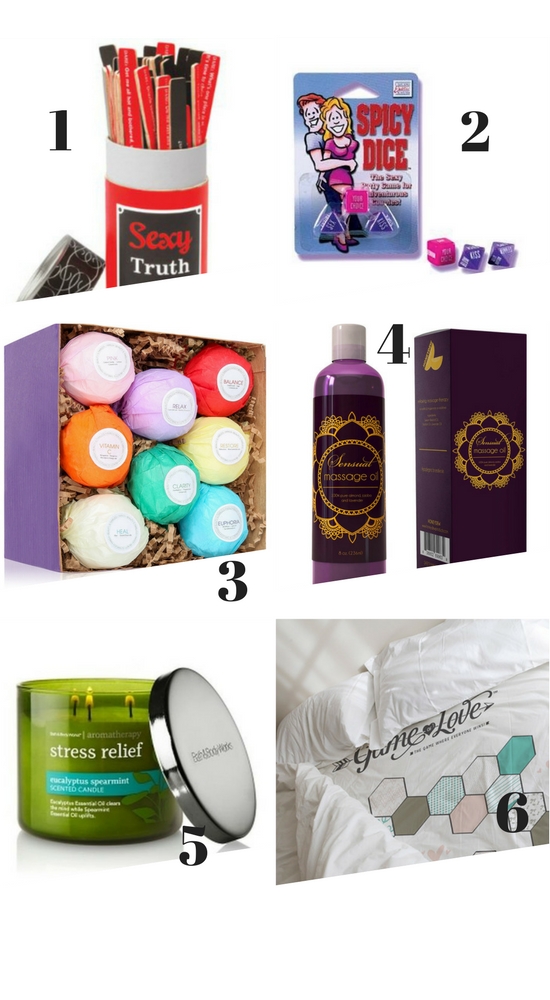 2. Spicy Dice 

3. Bath Bombs 

4. Massage Oil 

5. Candles 

6. Game of Love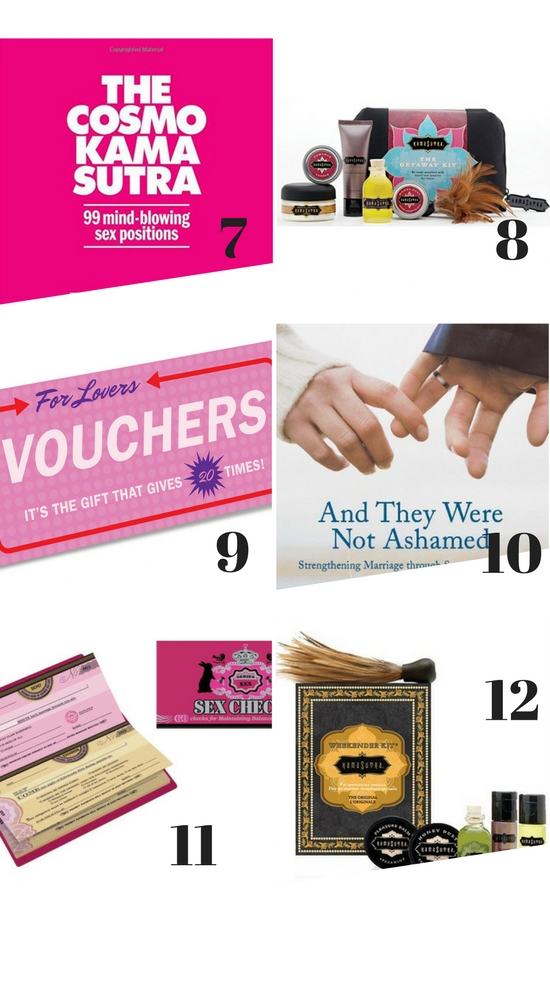 8. Getaway Kit 

11. Sex Checks 

12. The Weekender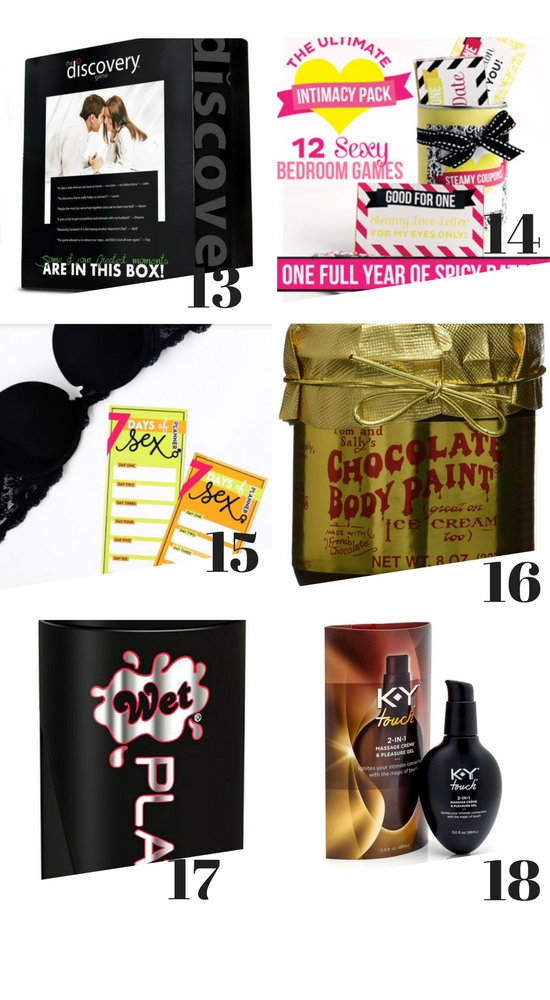 13. Discovery Game 

14. Intimacy Pack 

17. Waterproof Lube 

18. KY Touch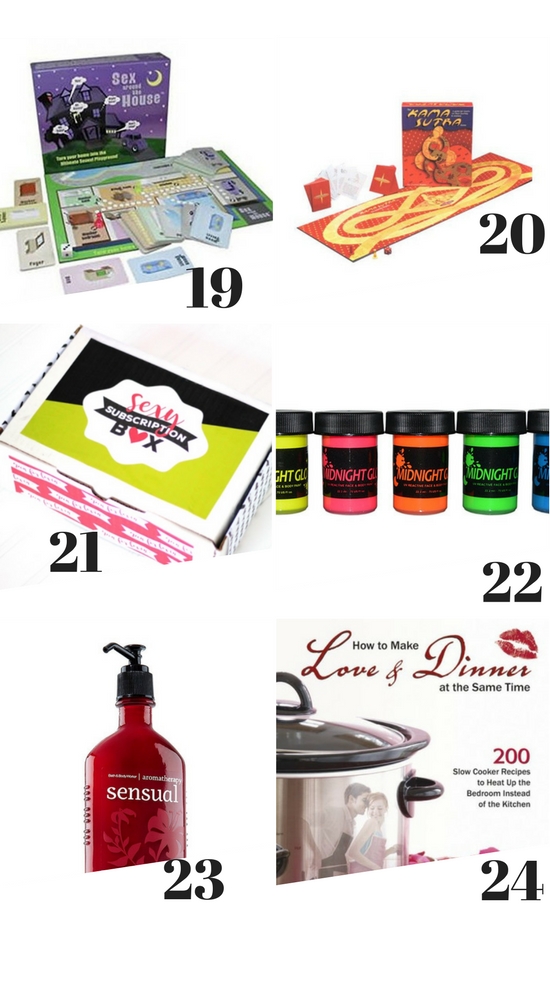 19. Sex Around The House Board Game 

22. Body Paint 

23. Sensual Lotion 

24. How to Make Love & Dinner at the Same Time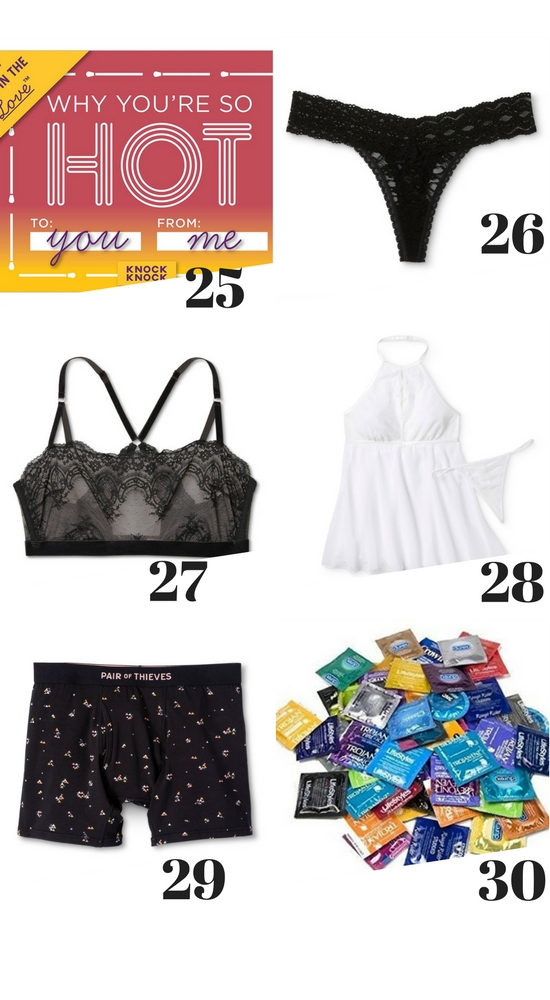 26. Panties 

27. Bralette 

28. Lingerie 

29. Boxers 

30. Condoms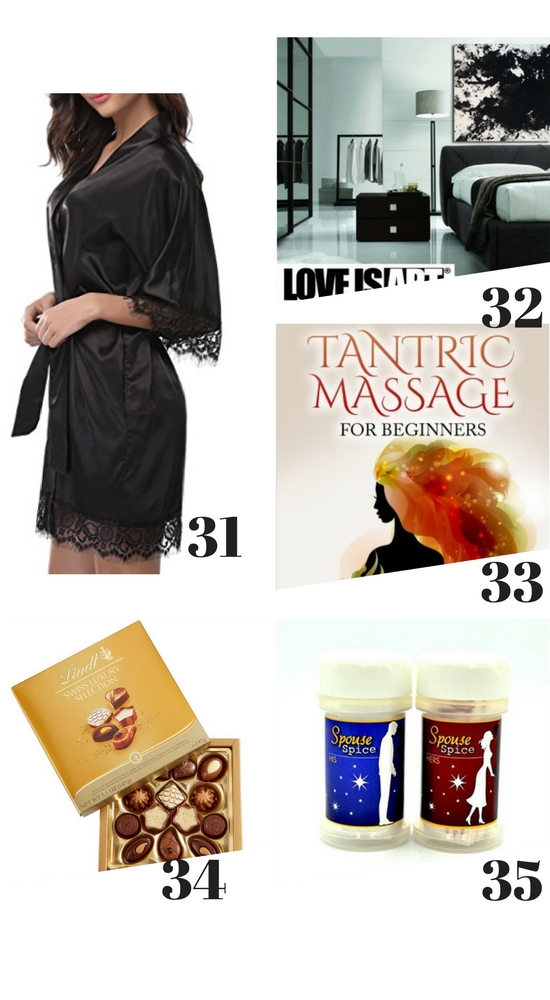 31. Silky Robe 

32. Love is Art Kit 

33. Tantric Massage for Beginners 

34. Chocolates 

35. Spouse Spice
There is something here for every marriage! And something that will definitely add some fun and excitement to your love life! Spice things up, switch it around, and have some fun with these SEXY gift ideas!
One more sexy gift idea to use as a steamy bedroom surprise is the
This steamy bedroom idea is a quick and easy way to pull together a sexy gift to let your sweetie they are loved and WANTED! Check out the post here!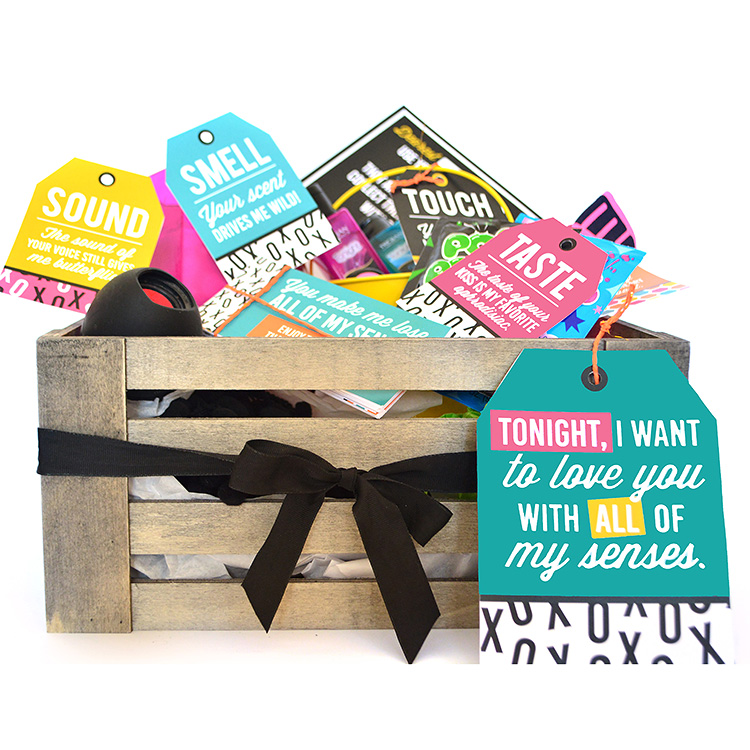 We have 75 Bedroom Games, so make sure to check them out!