New Year's Resolutions for the Bedroom!
The tradition of New Year's Resolutions is all about starting fresh, and making goals. We do this with healthy eating plans, exercise goals and all sorts of other self improvement areas. This year, resolve to be a better LOVER to your spouse! Start fresh in your sex life with our Sexy New Year's Resolutions printables!
Disclaimer: This post contains affiliate links. To learn more about 'em, click here.

Sweet designer Kensie from Kensie Kate created these beauties for us! She did a great job making them useful AND adorable! Thanks Kensie!
Start making your bedroom New Year's Resolutions by taking Becca's Sexy Survey. This will open up a great conversation about what you and your spouse both WANT & NEED in your intimate life!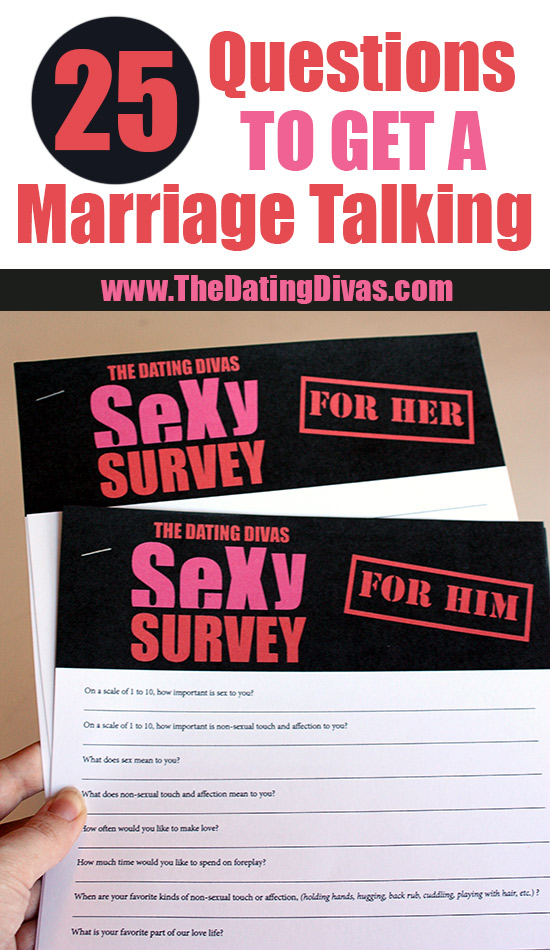 Once you've filled out the survey and discussed it with your spouse, you should have some good ideas about where you BOTH can improve! Fill out the Intimate Goals Sheets with a few things you each want to work on. We've given you His & Hers pages with prompt boxes, or simple checklists, whichever format you prefer!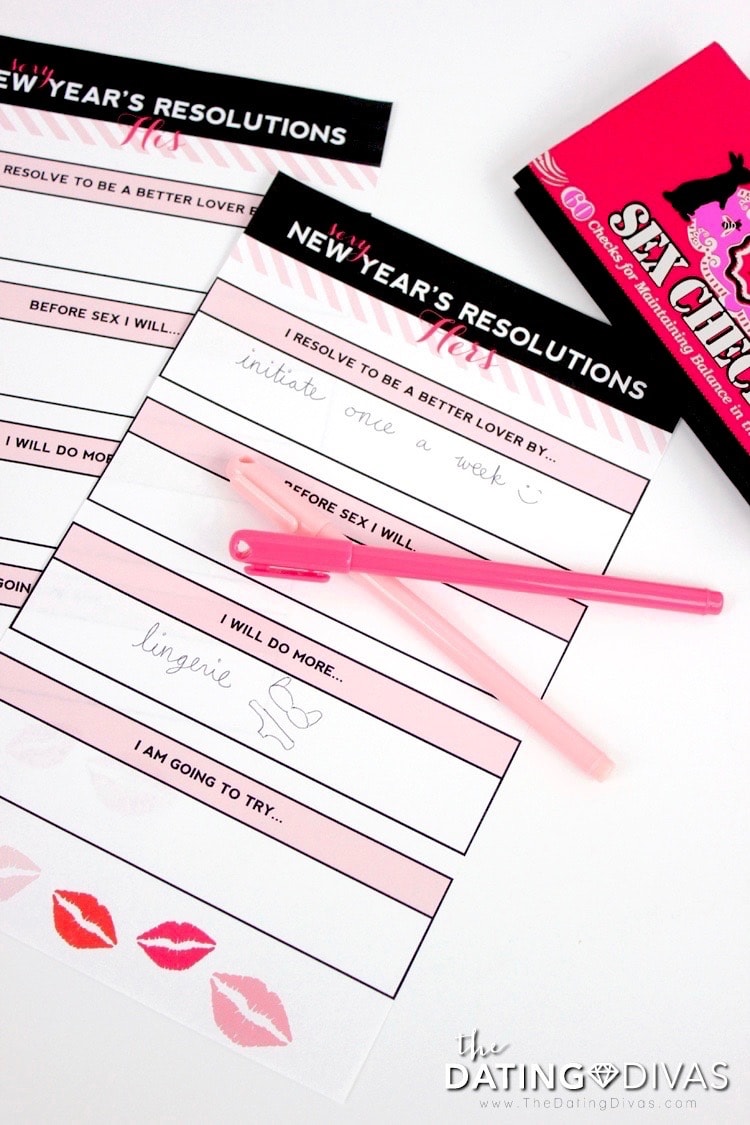 (Looking for new way to initiate some lovin'? Find the Sex Checks pictured above, right here and thank us later!)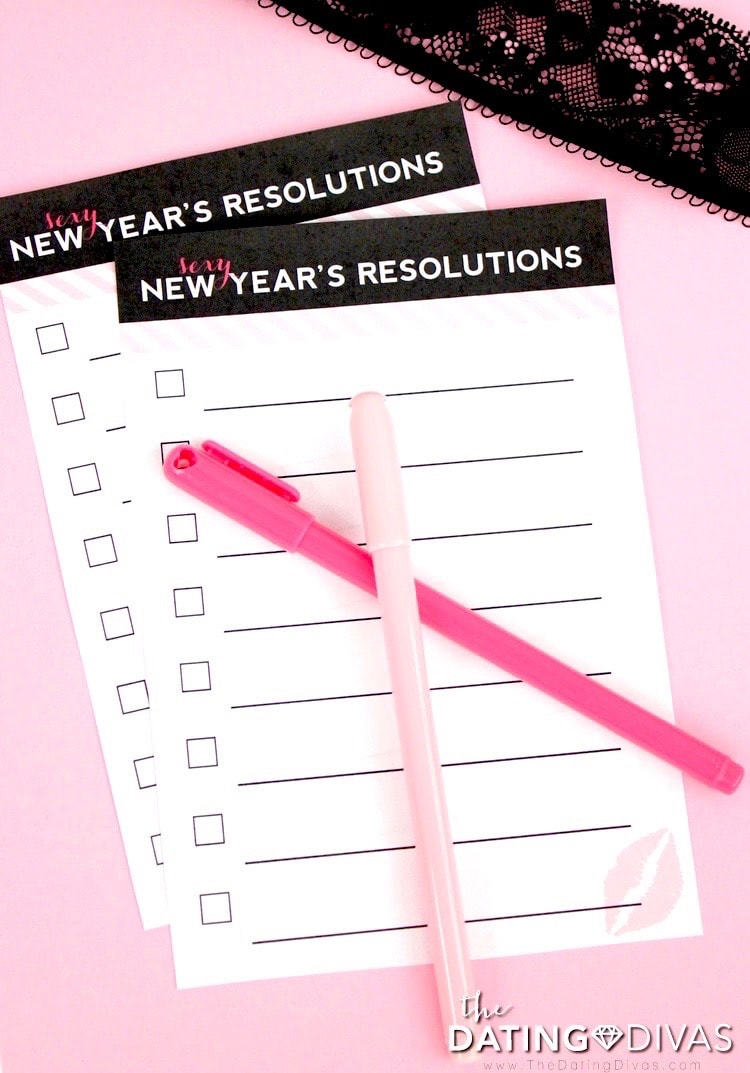 Don't stop there! To keep yourself on track with your resolutions, there are lovely little Reminder Cards you can stick around (somewhere the kids won't find them!) to remember your goals. Maybe in the lingerie drawer or on your master bathroom mirror!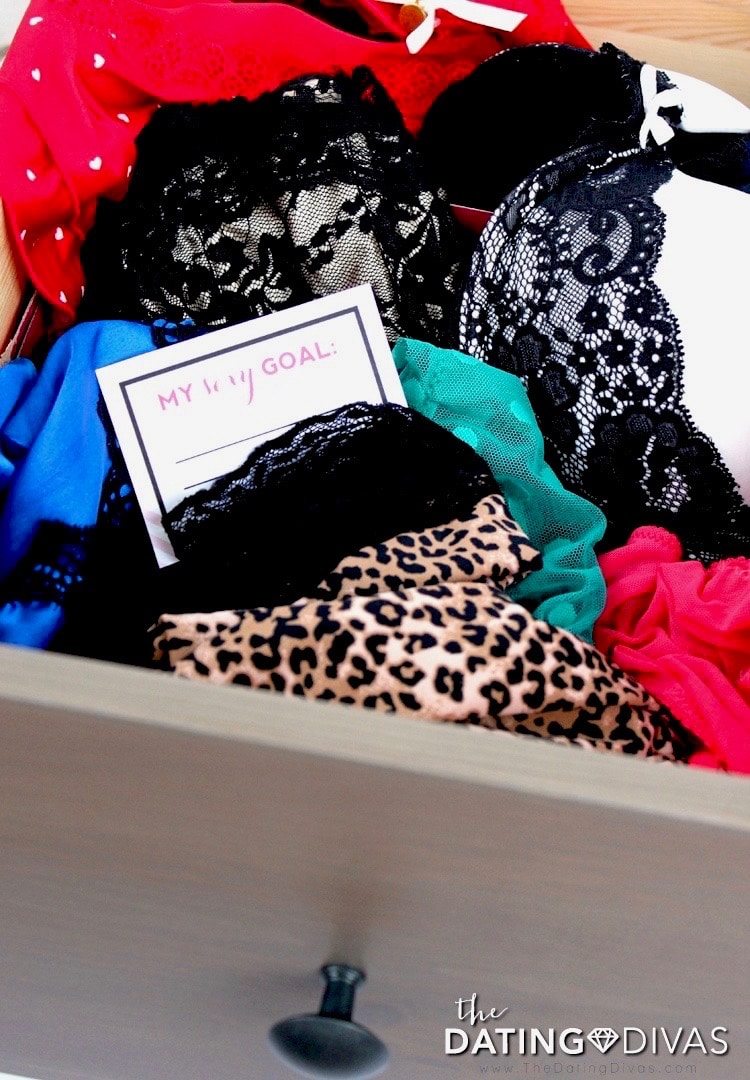 You already have a REALLY good reason to stay on track with your goals (a hotter, more fulfilling sex life! Yes, please!), but just to give you a little extra motivation, get rewarded with a prize once you've achieved your sexy resolution. Fill out these sweet little Rewards Cards, and turn them in to your spouse once your have completed your tasks!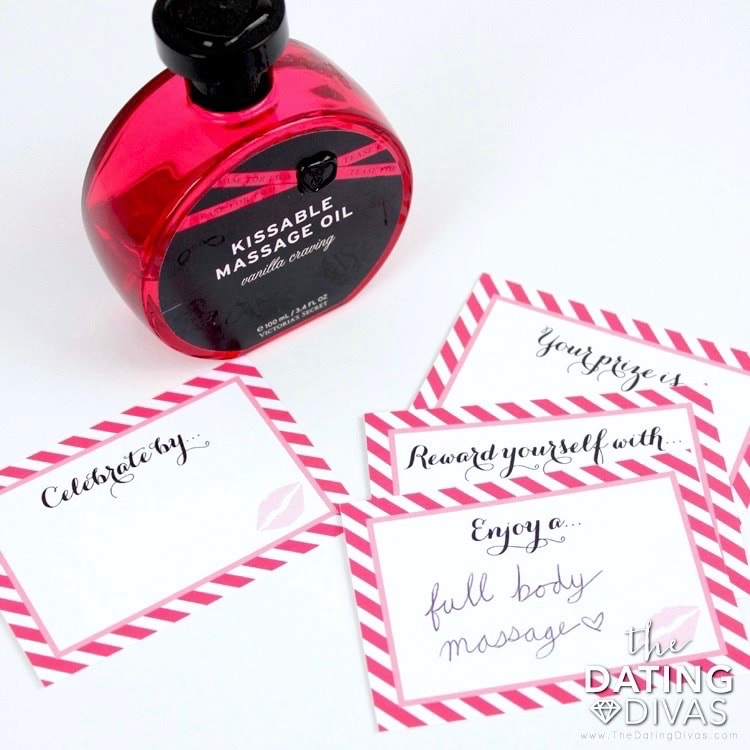 (Like what you see? You can find that seductive kissable message oil here. It is sure to help you keep all of your bedroom New Year's resolutions.)
These are New Year's Resolutions that you and your spouse are sure to keep! Being open about intimacy and working towards goals together is so important. Hopefully making these goals will start a great discussion, and ignite some sparks!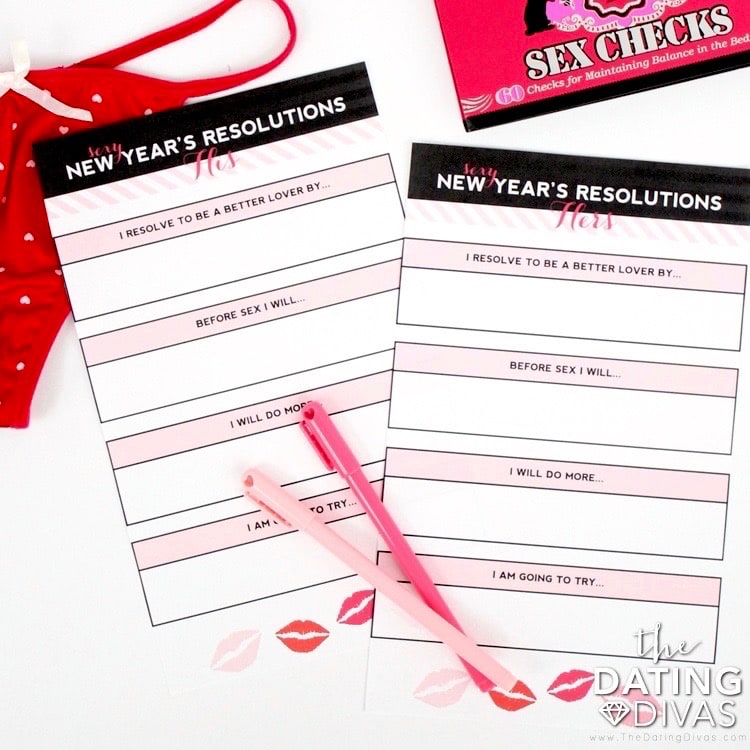 Are you ready to start out the New Year even HOTTER than before?! Improve your love life with these Sexy New Year's Resolutions!
(Oh! And if you REALLY want to strengthen your marriage and get the "SPARK" back in your marriage all year long- make sure to check out our 365 Ways to Rekindle the Spark!! It even includes monthly love calendars to keep you on track all year long!)

Ready for a whole new year of a stronger and more beautiful marriage? Get your free printables below then go check out our Spark Starters.
Sexy New Year's Resolutions Printables
Printables Designed by Kensie @ Kensie Kate Exclusively for The Dating Divas