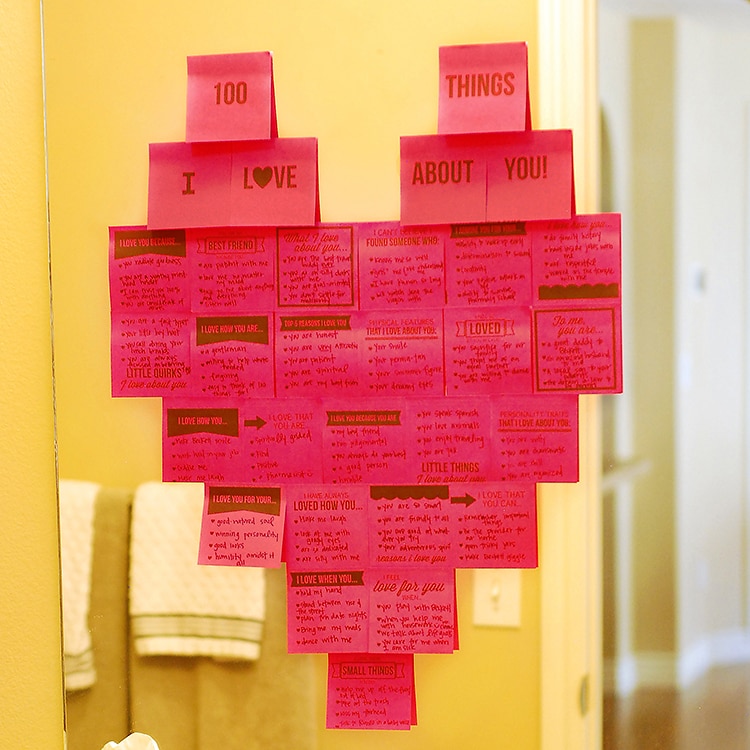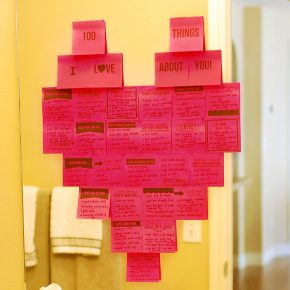 How to Make a Reasons Why I Love You Sticky Note Heart
100 reasons why i love you, reasons i love you list
How special would your spouse feel to walk into the bathroom, after waking up, to find you wrote down the 100 reasons why I love you? There are many occasions you might be looking for a creative way to let your spouse know that you love and adore them. Birthdays, anniversaries and Valentine's Day are all perfect occasions for showering your sweetie with love....
Continue Reading