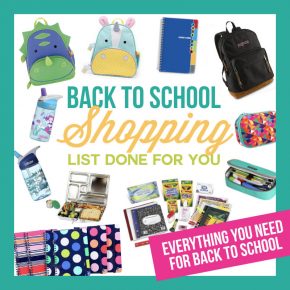 You've got your kindergartner who cannot wait, your anxious first-time middle schooler, and the senior you are going to have to drag to class every day, the last thing you need to worry about is back to school shopping. We've made it so you don't have to! Let's knock out that back to school shopping list ASAP!
Back to School Shopping Made Easy!
 Your daughter requested a unicorn backpack? CHECK! Oh, and your son needs crayons, markers, glue, and construction paper?...
Continue Reading