Easy and Cheap DIY Christmas Gifts for 2020
Christmas is right around the corner, and we know it can be stressful finding gifts for those you love. That's why we decided to round up our favorite DIY Christmas gift ideas of 2020! These easy Christmas gifts for neighbors, friends, and family are so special and will show them just how much you care. Plus, all of the included items are unique, inexpensive, and come straight from the heart. Are you ready to check them out? Keep reading!
This post contains affiliate links. To learn more about 'em, click here.
Homemade Family & Neighbor Christmas Gifts
1 . "Twizz" the Season – Fill a jar full Twizzlers or Twizzlers bites for a couple of super easy neighbor Christmas gift ideas in a jar!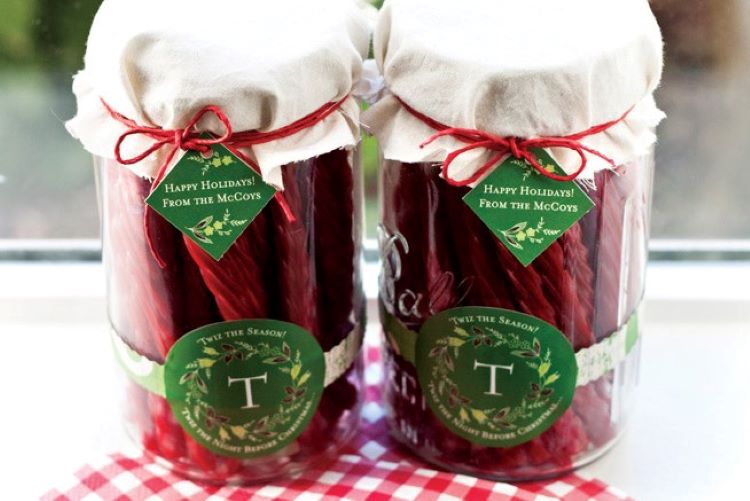 2 . Santa Jar – This idea is simply a jar full of red candy tied with a black ribbon belt to look like Santa. How fun is that?!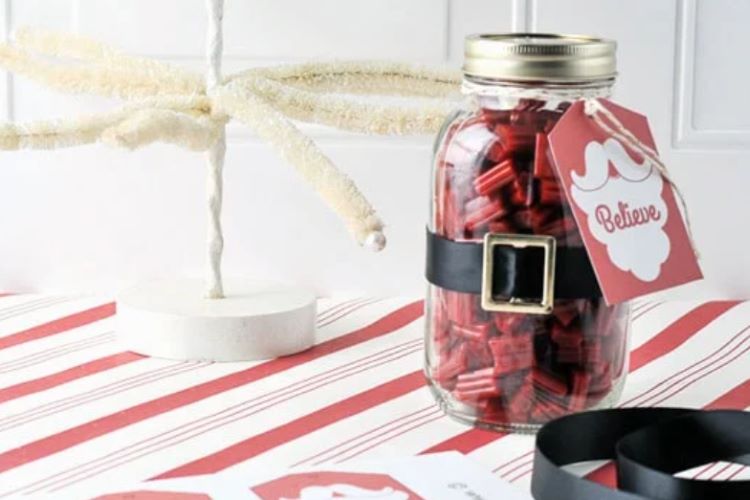 3 . Christmas Candy Bottles – These jars, full of Christmas candy and decorated to look like Santa or Rudolph, make for some super fun Christmas gifts for neighbors!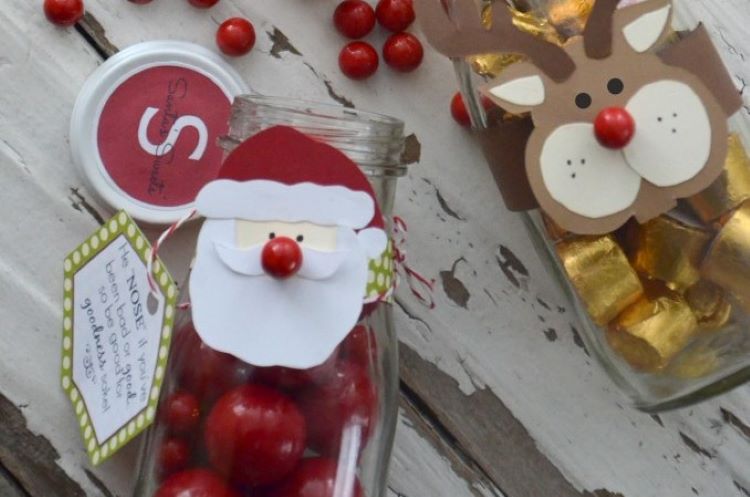 4 . Snowman Jar – Try gifting a jar full of white-chocolate-covered pretzels. Then use the button embellishments and miniature scarf to make this one of the best DIY Christmas gifts of 2020!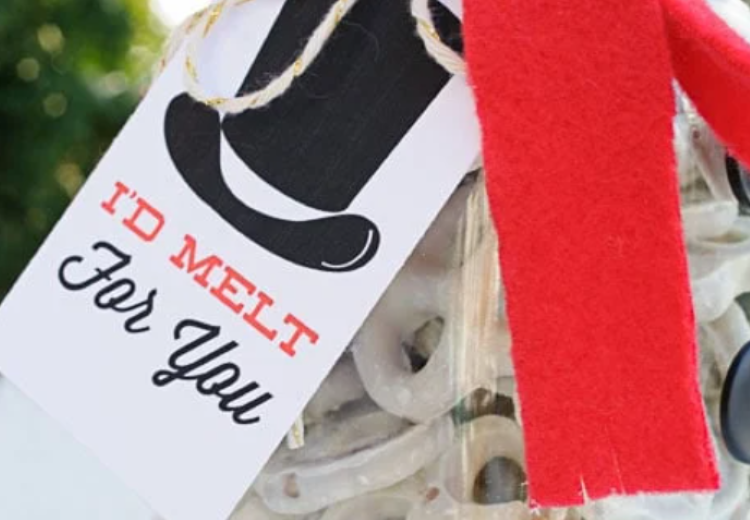 5 . Sweet Treats – A jar full of sweet treats for a sweet holiday makes the perfect neighbor gift in a jar!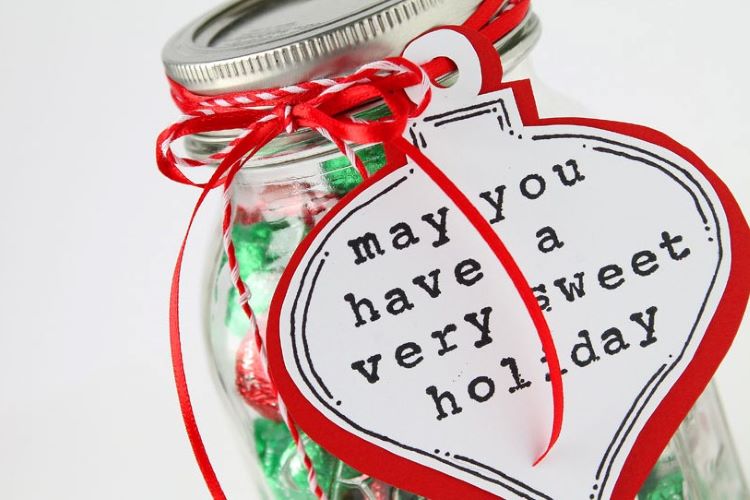 6 . Peppermint Hot Cocoa – Have you ever had peppermint hot cocoa? It's even better than regular hot cocoa! This jar full of peppermint hot cocoa mix would be cute with some mini candy canes attached!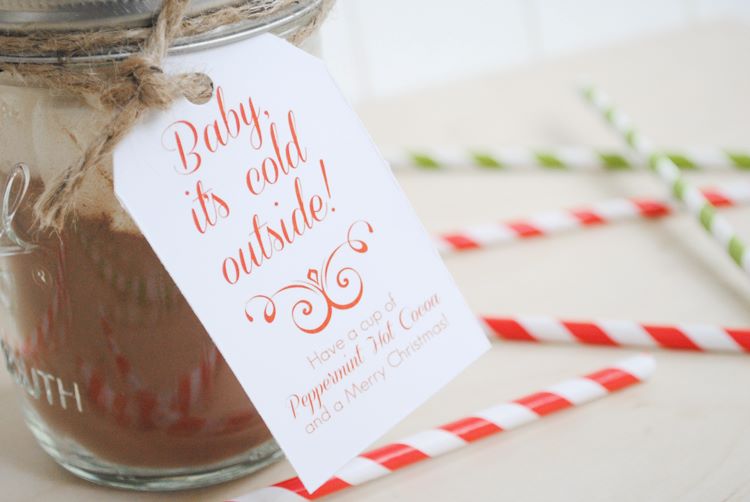 7 . Peppermint Snowflakes – A jar full of crushed candy canes makes for a cute decor piece AND a practical gift!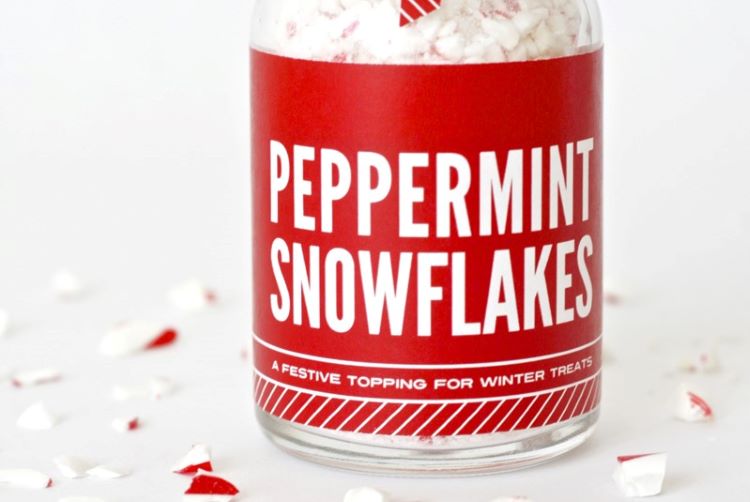 8 . Mint Sugar Scrub – Most women can attest that a jar full of homemade mint sugar scrub makes for one of their favorite non-food neighbor Christmas gifts!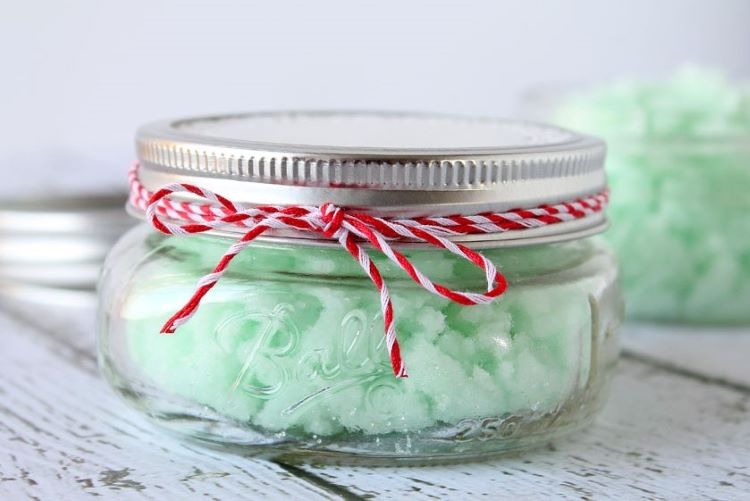 9 . Peppermint Pampering Gifts in a Jar – These are the perfect Christmas gift idea for your girlfriends!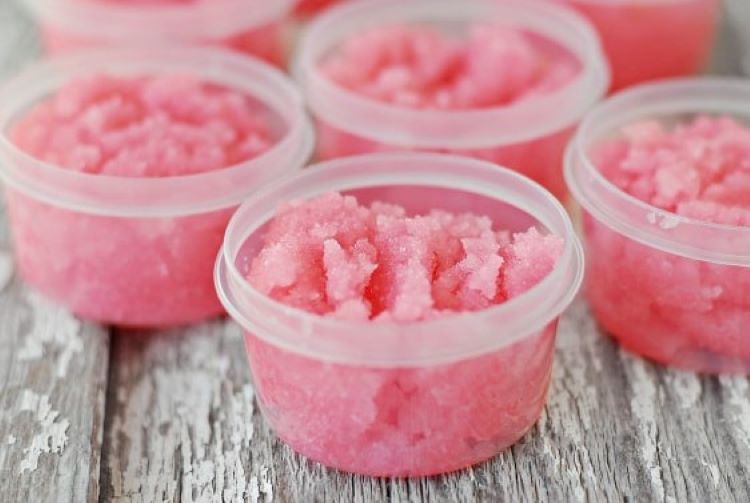 10 . Advent Calendar Kit – Everything your neighbors need to count down to Christmas! Definitely one of the top 10 Christmas kit gifts for neighbors.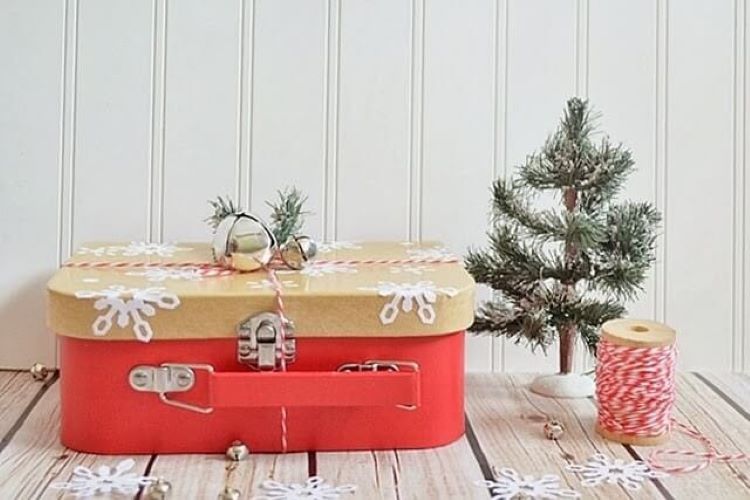 11 . Gingerbread House Kit – This kit has everything they need to build a gingerbread house together as a family. If you're short on time, then grab a kit and just throw a ribbon around it!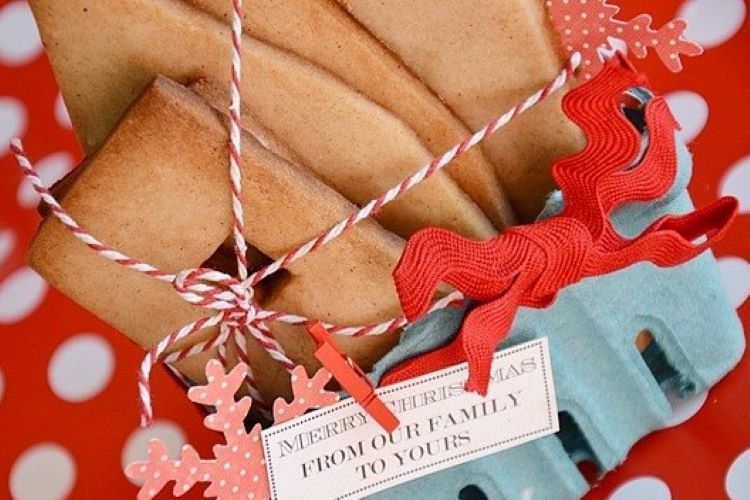 12 . Gingerbread Man Cookie Kit – This has everything they need for a night of fun decorating gingerbread man cookies. It even includes a free printable gift tag!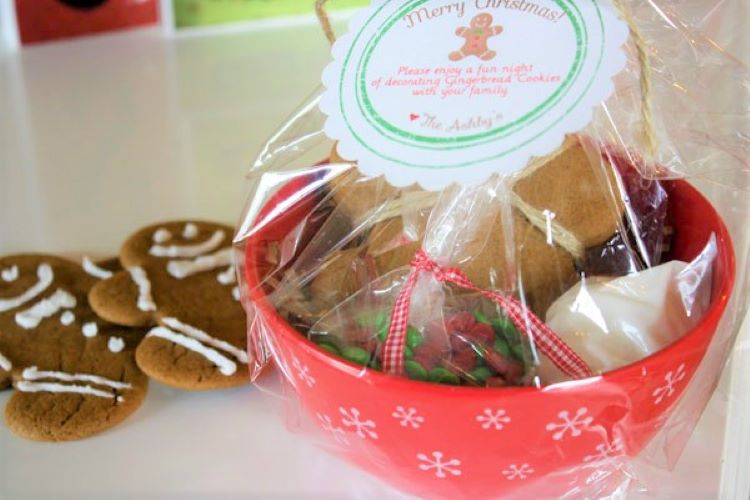 13 . Chocolate Chip Cookie Kit – You could also gift them everything they need to bake a batch of yummy chocolate chip cookies.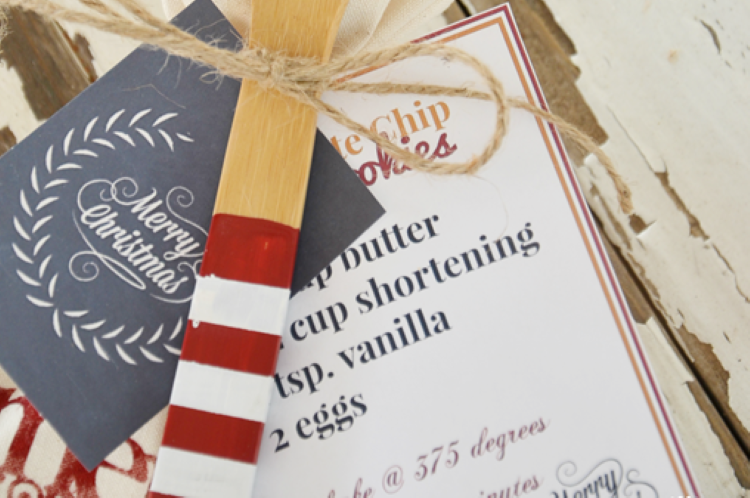 14 . Root Deer Float Kit – This idea is definitely at the top of our list of Christmas gifts for neighbors! It has everything they need to make some "Root Deer Floats" with candy cane antlers and a cherry Rudolph nose. Plus, it includes a free printable gift tag!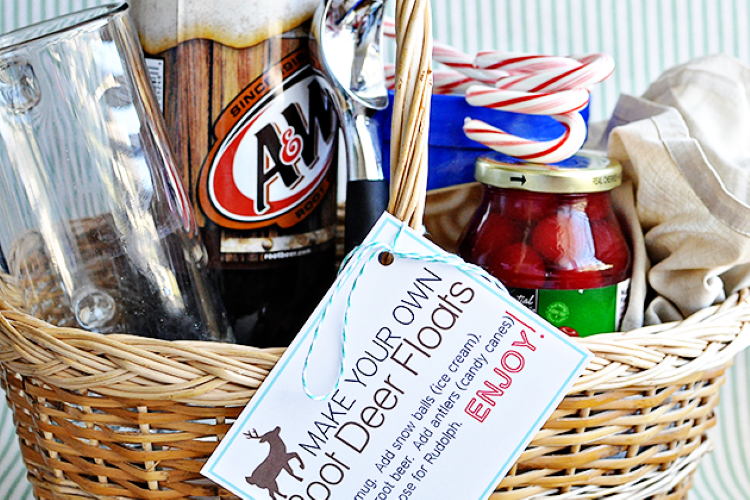 15 . Hot Cocoa Bar Kit – How about gifting everything they need to set up their own mini hot cocoa bar? Without a doubt, mini mallows would be the cutest addition to this mini hot cocoa bar!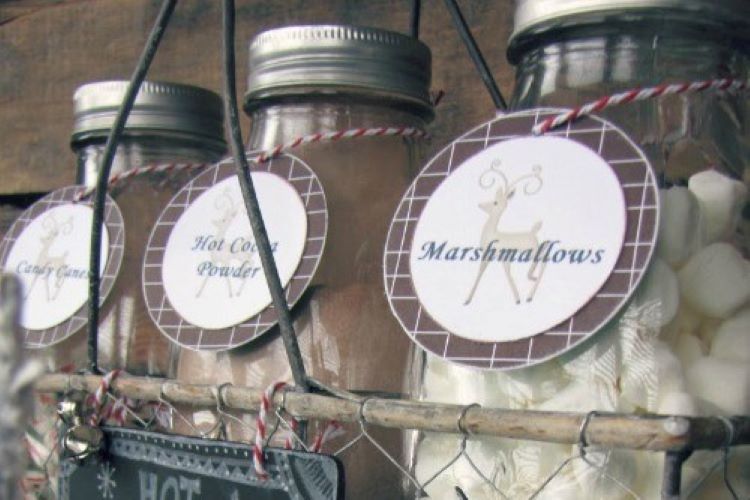 16 . Christmas Game Night Kit – This kit has everything they need for a fun family game night. Free printable game and recipe cards included! Not to mention, these make for good neighbor Christmas gifts because everyone loves game night!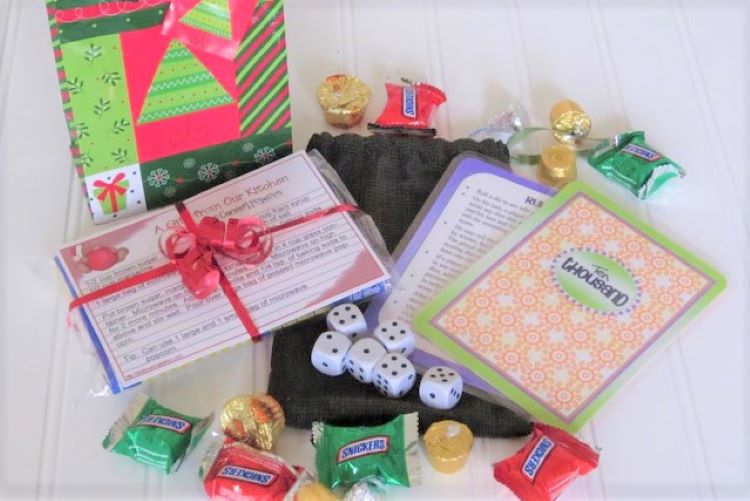 17 . New Year's Eve Countdown Kit – When a Christmas gift comes with everything they need to celebrate the new year, you can guarantee your neighbors will be glad they know you!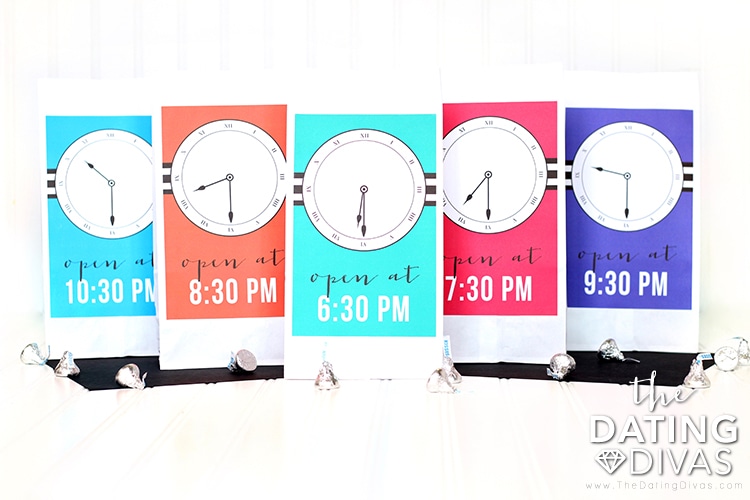 18 . Reindeer Root Beer – A couple six-packs of root beer bottles decorated to look like reindeer make for a super easy no-bake Christmas gift idea! You'll just need to pick up some brown pipe cleaners!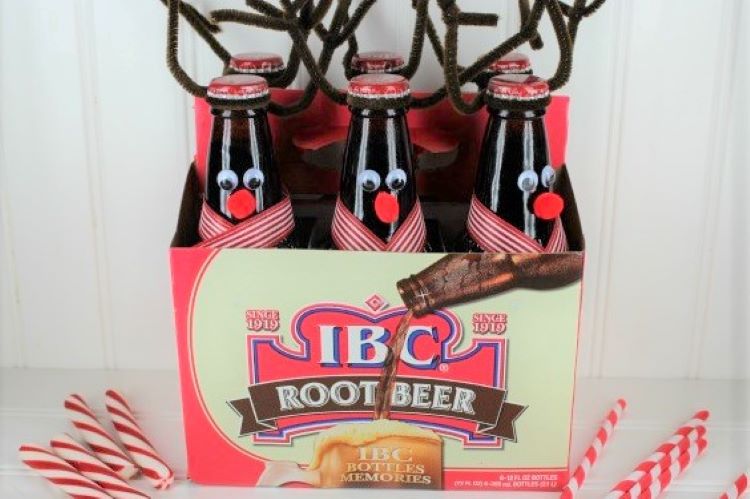 19 . Snowman Soup – This idea is cute and easy! It's just a bag of hot cocoa mix with a clever poem!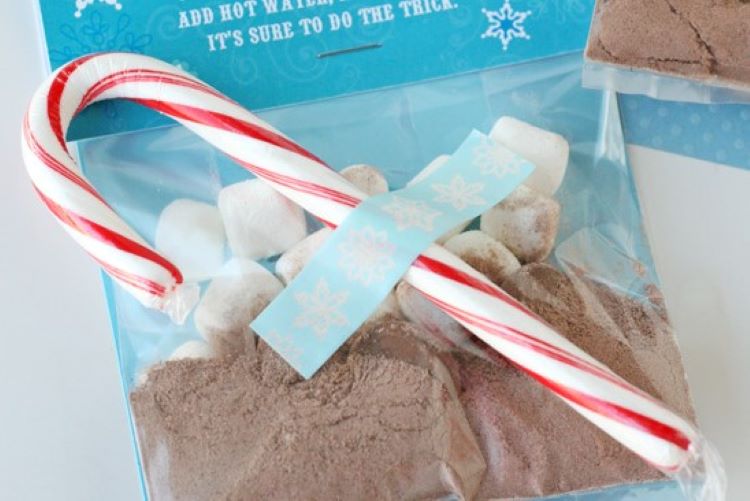 20 . Have a Cup of Cheer – A cute mug filled with a packet of hot chocolate (or a gift card for cocoa!) easily makes for one of the top ten easy Christmas gifts—and it's DIY! On that note, these marshmallow mugs are also to die for!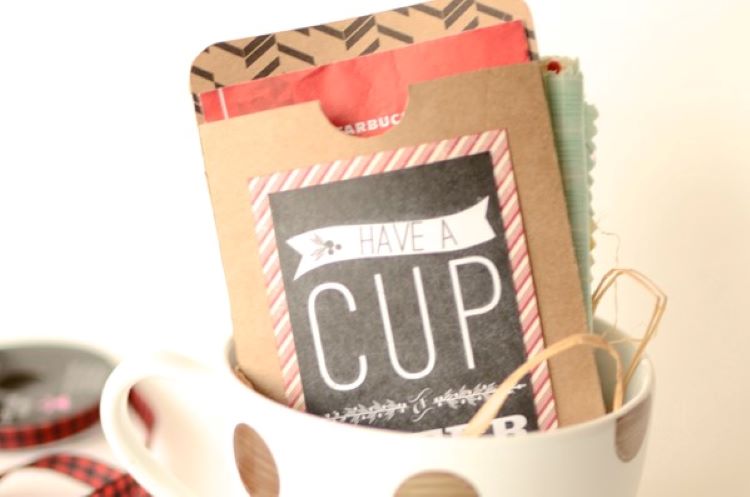 21 . You've Been Snowed On – Ready for one of the best no-bake Christmas gift ideas ever? Go ahead and pick up some powdered donuts and pair them with a fun coordinating poem that mimics a "snowfall." So cute!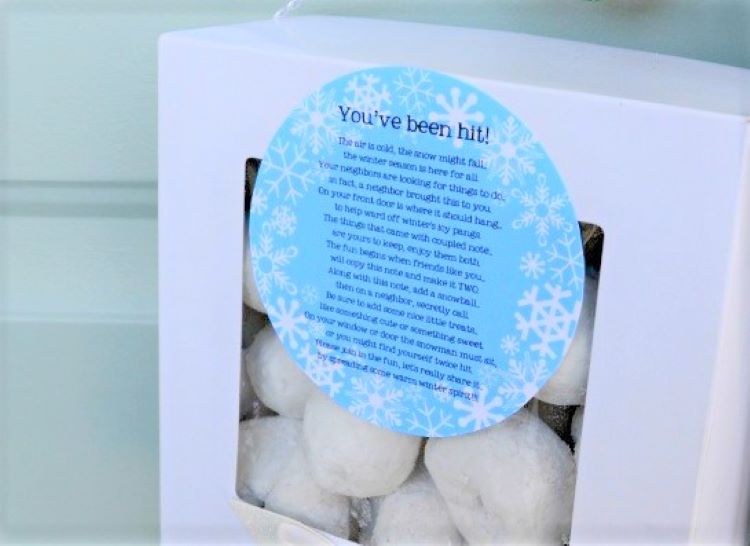 22 . Christmas Candy Bar Wrapper – You won't have any trouble with this idea! Use candy bars wrapped with a funny Christmas poem for some simple and fun Christmas gifts for neighbors.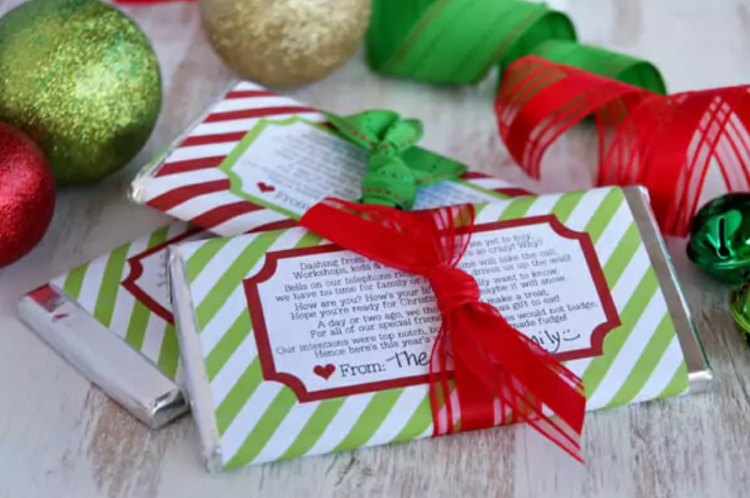 23 . Have a Holly "Jolly" Christmas – Jolly Rancher candies in bags for an easy, DIY Christmas gift idea? Yep! Done and done!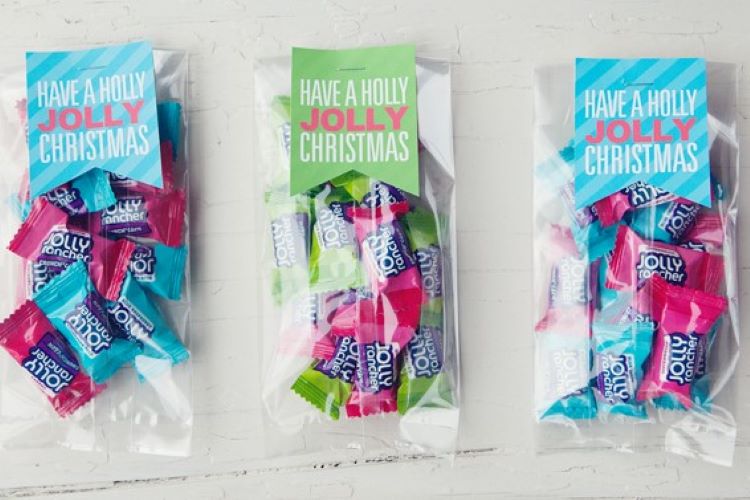 24 . Stove Top Potpourri Kits – Put together a bag of fruit and spices to make Christmas potpourri and gift it to your neighbors! Yum!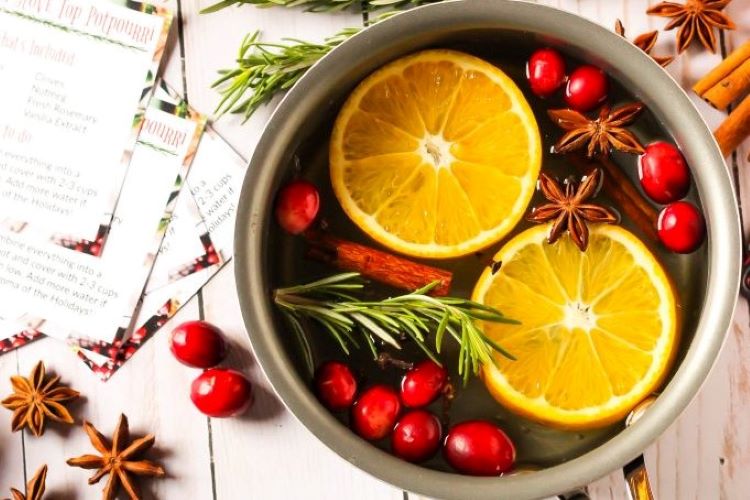 25 . Christmas Gift Kit for Neighbors – Our Neighborhood Gift Ideas Pack has so many printable Christmas gift ideas and tags, you just might get all of your gift-giving done in one fell swoop!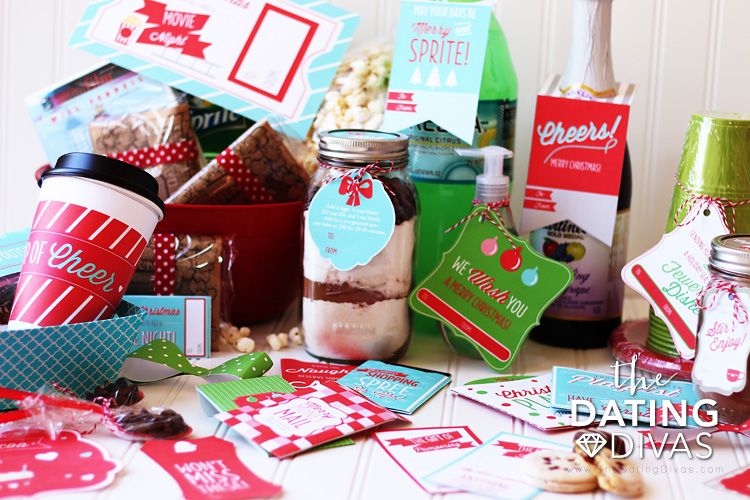 26 . Tin Can Treats – There's nothing wrong with a gift card as a gift—especially when you're looking for non-edible gifts for neighbors! Use a pop-top can with a hidden gift card inside for an extra unique neighbor Christmas gift.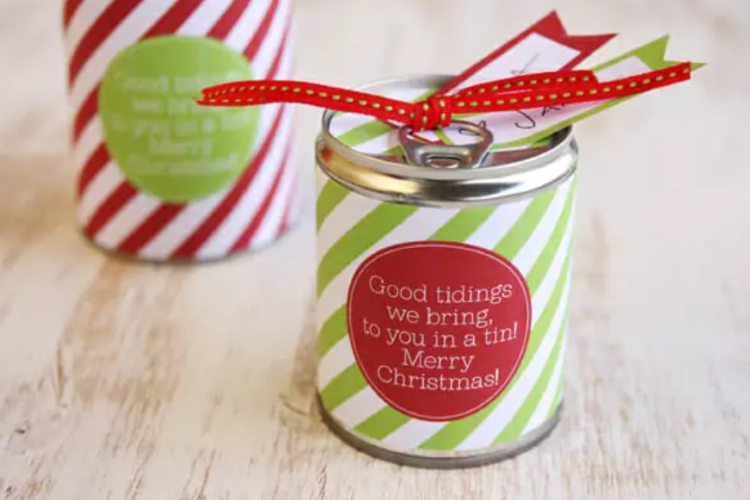 27 . Just Settle Down for a Long Winter's Night – This idea is the coziest! All you need is a fleece blanket tied with a cute label.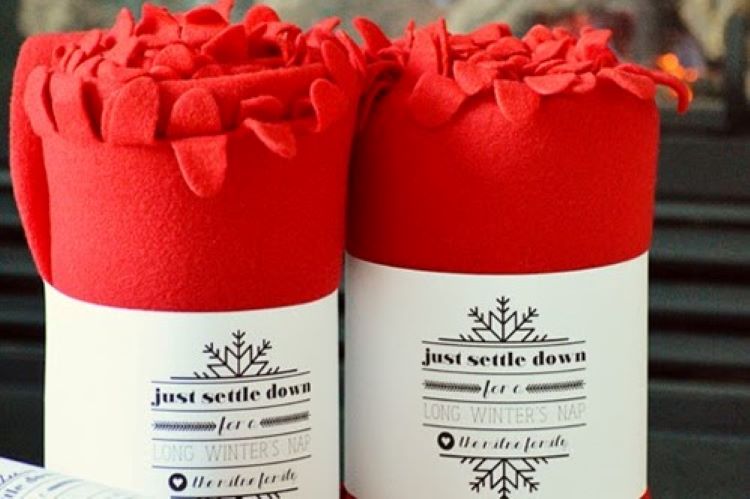 28 . Christmas Mix CD – Create a CD of your favorite holiday songs for your neighbors to enjoy!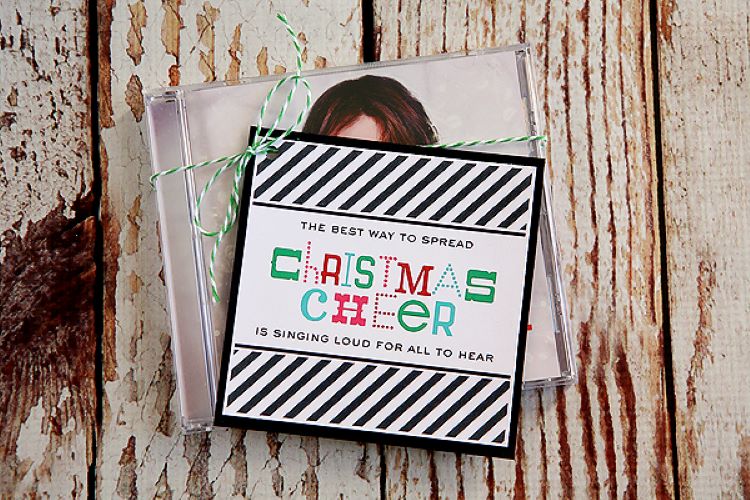 29 . For Your Mistle-Toes – To pull off this darling gift idea, just get some foot lotion and a bottle of nail polish!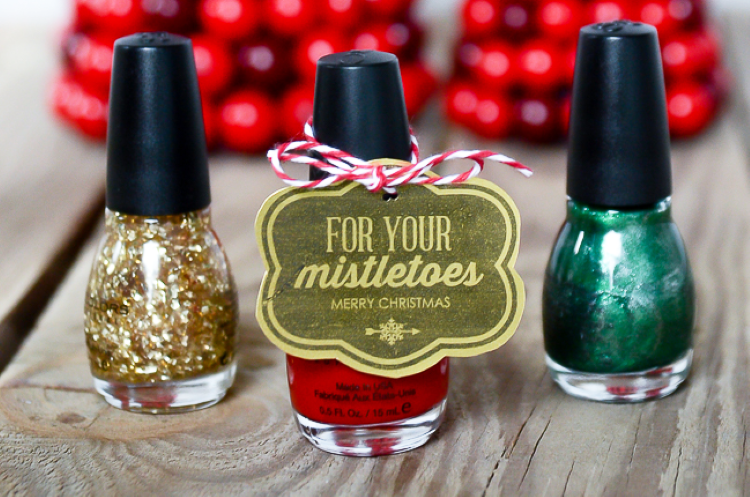 30 . Warm & Cozy Toes – Some festive socks and a colorful bottle of nail polish make for a darling non-edible Christmas gift idea.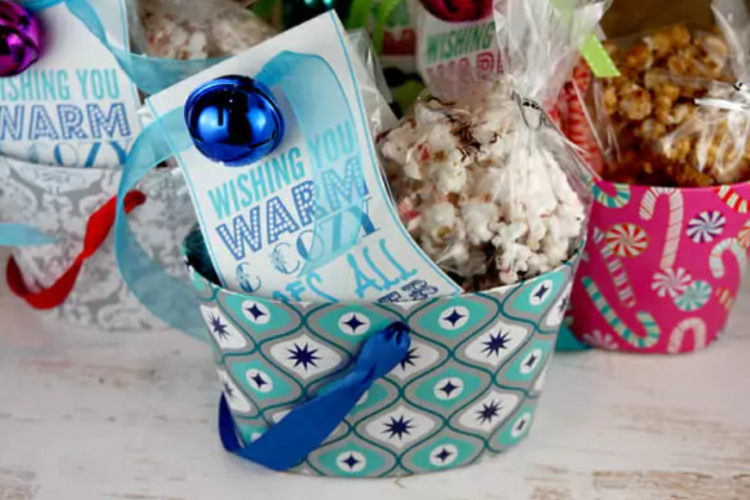 31 . Snow Globe Cocoa – For this gift, put together a small jar full of cocoa mix and marshmallows, then decorate it with a snow globe topper.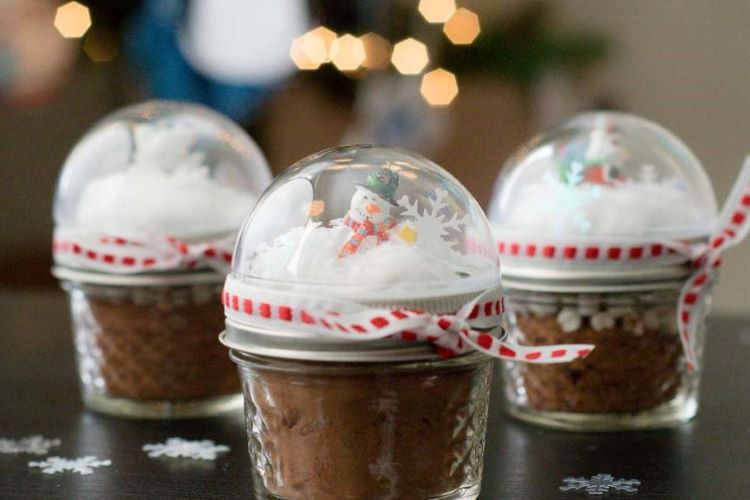 32 . Hand Soap – Simply gift a bottle of hand soap to let them know you're "Soap'n" they have a Merry Christmas! Unquestionably, this DIY Christmas gift idea is fresh and fun!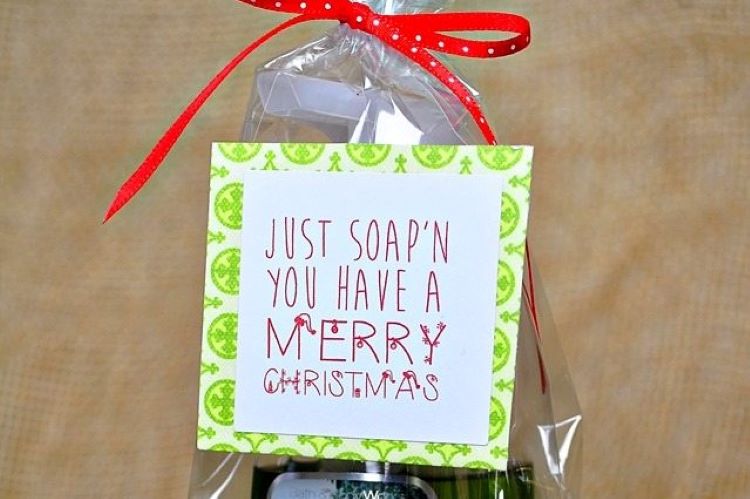 33 . Peppermint Brownies – A jar full of homemade peppermint brownie mix will unquestionably make any friend or neighbor happy this Christmas!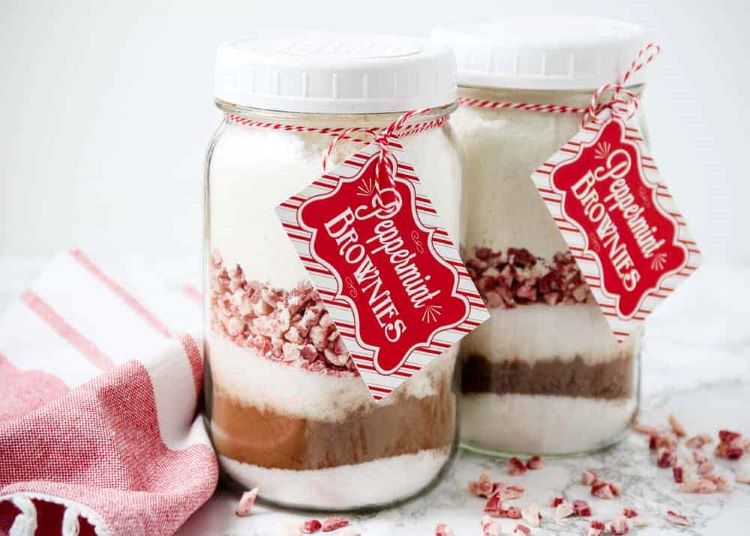 34 . We "Tissue" a Merry Christmas – A box of festive tissues to help get through cold & flu season will certainly be the perfect DIY Christmas gift idea in 2020.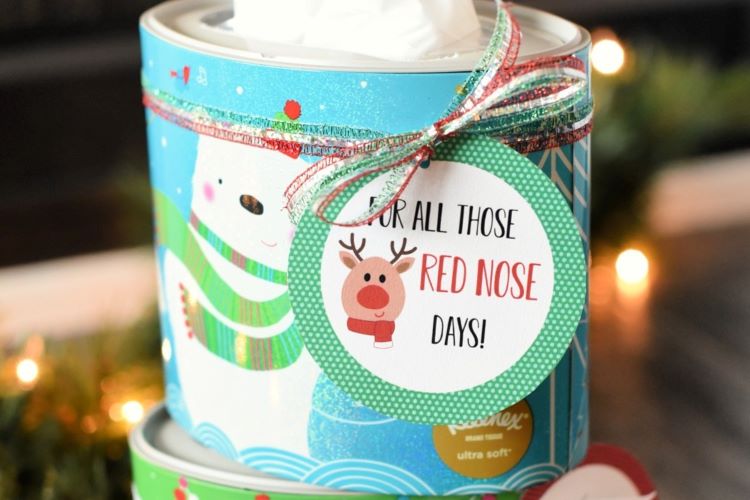 35 . Printable Holiday Bread Wrapper – You won't believe this printable wrapper for your homemade bread. It's so cute and creative!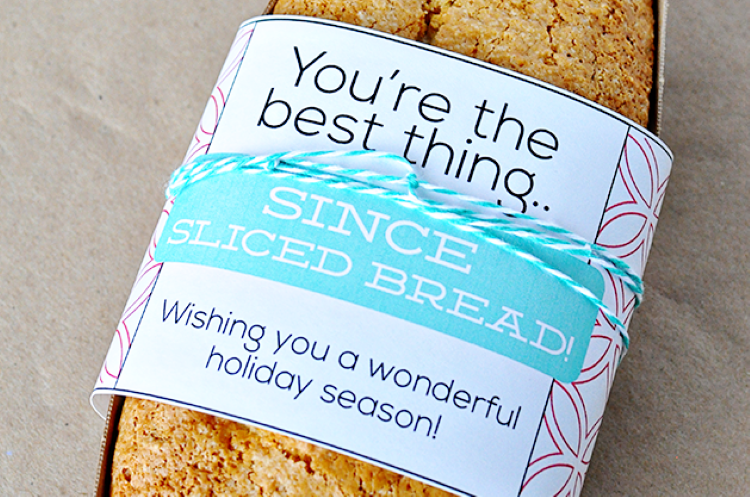 36 . Sweet & Savory Butter & Bread Basket – Check out these adorable free printable gift tags for a gift basket filled with compound butter and bread. Additionally, this breadbasket would be the perfect way to package it all up!
37 . You're Gettin' "Muffins" for Christmas – Pair this printable gift tag with homemade muffins for the one of the best and most fun Christmas gift ideas for neighbors.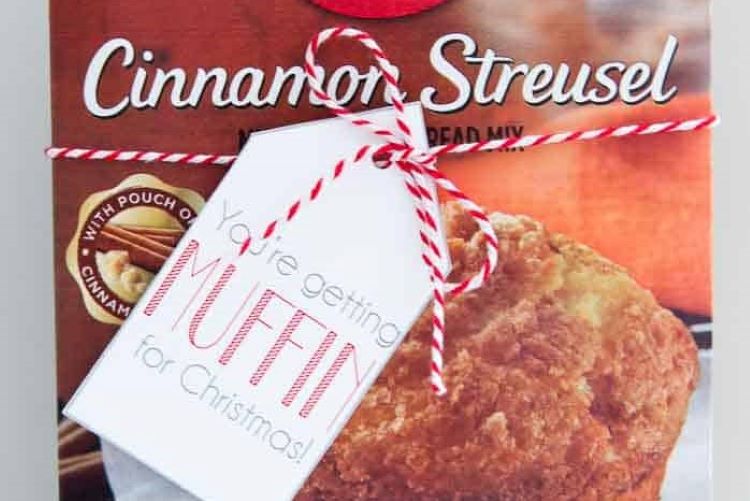 38 . Christmas Food Gift Labels – This is a whole collection of gorgeous and free printable gift tags for your edible neighbor Christmas gifts. In a word, they're STUNNING.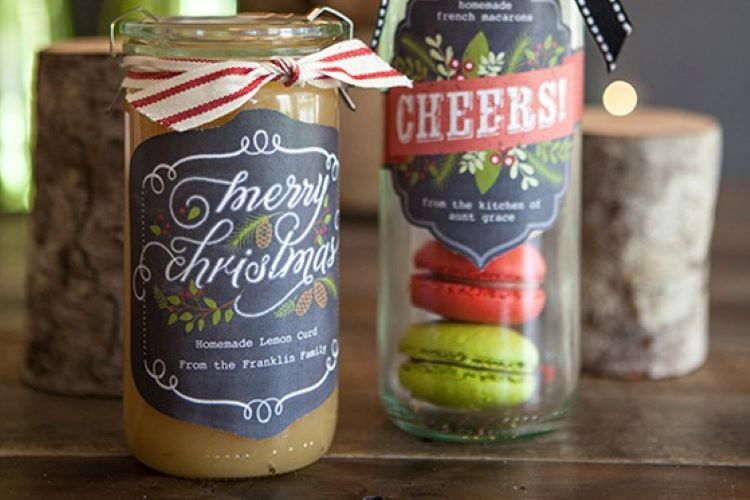 39 . Merry Christmas Gift Tag – This free printable gift tag is perfect for attaching to your neighbor Christmas gifts!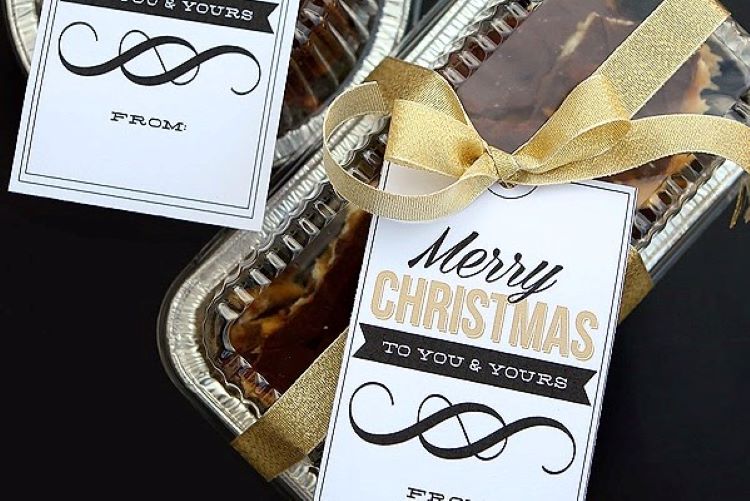 40 . Holiday Treats Container Labels – These fun printable labels for a holiday treats container are too cute for words!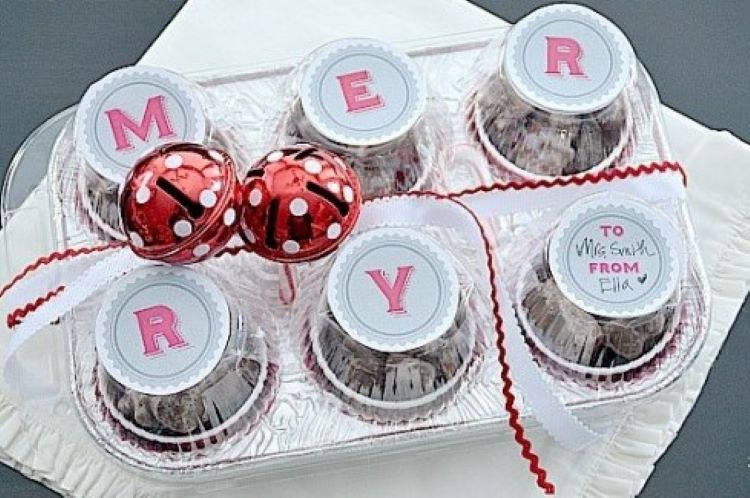 Why Should You Do DIY Christmas Gifts for 2020?
Going with DIY Christmas gifts in 2020 is an excellent idea for so many reasons. Finding Christmas gifts for all of your neighbors and loved ones can be super stressful, right? After all, what do you get someone who has everything?! That's the beauty of going homemade: you can customize and create the perfect present for everyone on your list—all without leaving the house! Plus, homemade gifts are typically cheaper than retail, and the feelings they'll evoke in both the giver and receiver are absolutely priceless. In addition, DIY Christmas gifts for 2020 are great last minute options in case you procrastinate for too long!
For even more Christmas fun, be sure to check out our Christ-Centered Christmas Countdown, as well as our Naughty & Nice Kit for Couples!
By now you've gotten all of the DIY Christmas gifts 2020 inspiration you could ever need, so now take a peek at: