25 Fun Date Ideas for the Ultimate Amazon Date Night
If you'd love to be a Pinterest wife but you're more like an Amazon Prime wife, we've got the perfect roundup for you! Sometimes it can be really difficult to get out and plan fun date ideas! Kids, finances, or even health issues may be holding you back at the moment. If this sounds familiar, that's okay! We have rounded up 25 amazing Amazon finds for the ultimate at-home date night! These are the Amazon packages that won't inspire your husband to give you the "budget talk" after they've piled up on the front steps. 😉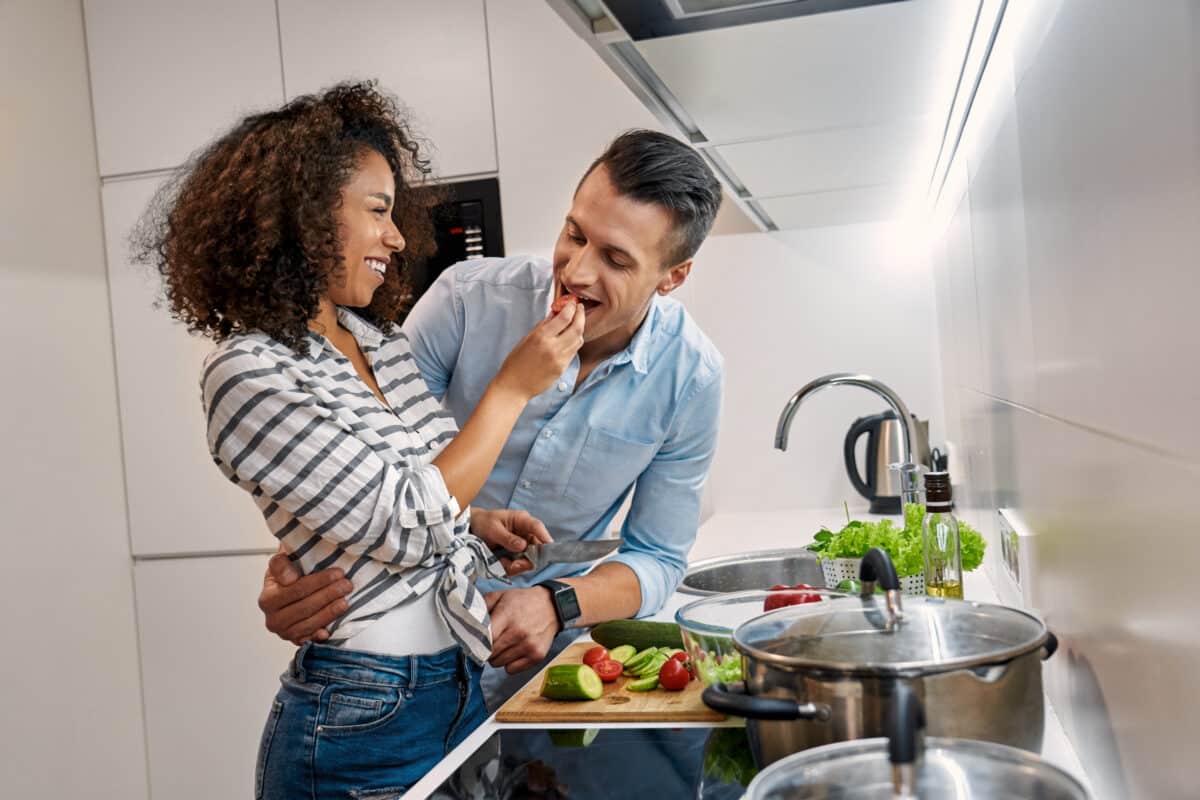 Disclaimer: This post contains affiliate links. To learn more about 'em, click here.
Table of Contents
Fun Date Ideas for Movie Buffs
Whether your favorites include Jaws and Lord of The Rings or Footloose and The Notebook, these fun movie goodies will help you have the best movie date night ever! So, grab the popcorn, cuddle up, and let the show begin!
1. Mini Projector – Step up your movie night with this mini projector! We love the idea of using a projector because you can bring it almost anywhere. Have a cozy movie night in bed and project onto the ceiling, or even bring it outside for a backyard screening! It can easily be connected to TV boxes, computers, cell phones, and more!
2. Cozy Blanket – A must-have for movie nights, for sure! This soft and snuggly blanket will be the perfect thing to cuddle up under while you indulge in your latest binge-worthy shows or fan-favorite movies.
3. Movie Scratch Off Poster – Say goodbye to difficult movie decisions FOR GOOD! This Scratch Off Poster includes 100 of the best movies of all time. When you and your spouse are ready to kick back with a film, just select a square at random and scratch away to reveal your movie choice. Now you will no longer need to scroll Netflix for 30 minutes each night! Not to mention, the illustrations are so beautiful that you can even display this as art!
4. Crystal Wine Glasses – How beautiful are these?! These square wine glasses are so chic that they will make any beverage appear oh-so-fancy! They will definitely add an additional layer of class to any movie date night!
5. Microwave Popcorn Popper – Just pour popcorn kernels into the bowl, add salt, flavorings, and pop it in the microwave! These silicone bowls come with a lid and convenient built-in handles and will also leave you with very few, if any unpopped kernels. Not to mention, the bowl is collapsible for easy storage!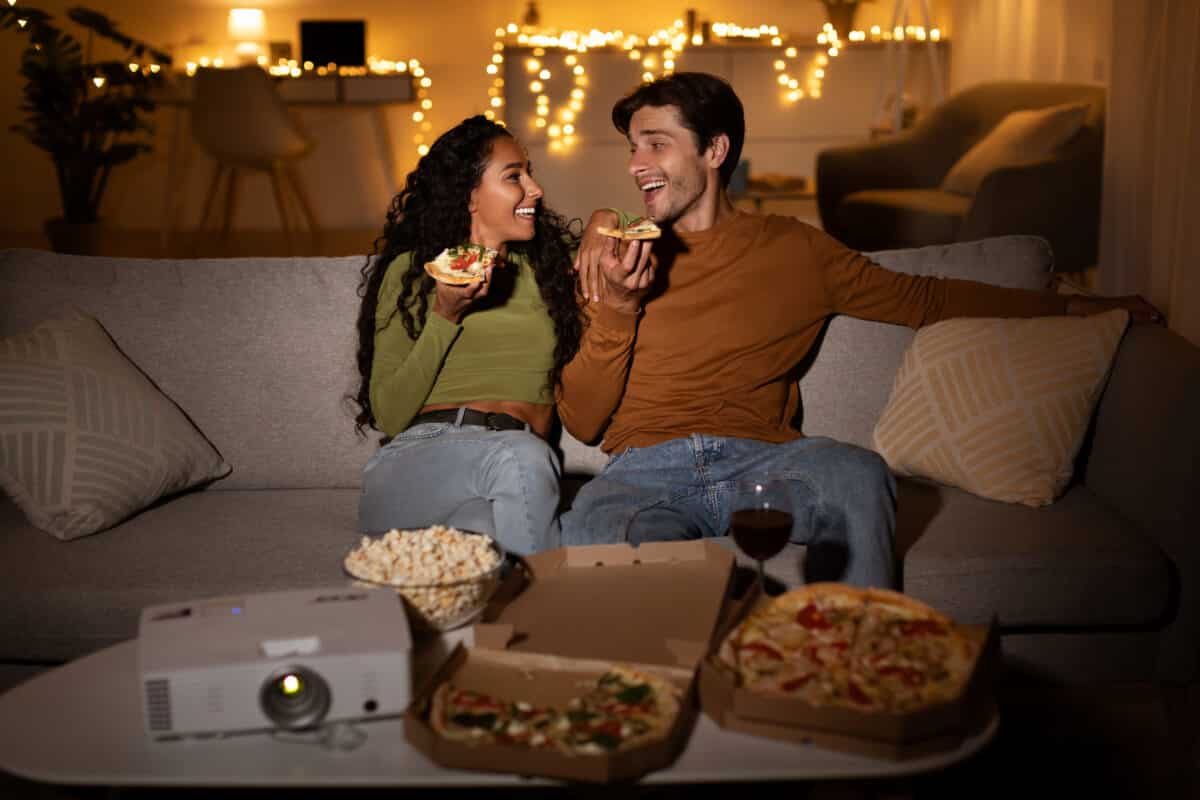 Intimate Date Night Goodies
Because every proper date night needs a bout of intimacy, right?! These sexy toys, games, and accessories will help you both to create the perfect atmosphere of romance and love.
6. Massage Oil Candle – A fun addition to your bedroom! This candle is made with a rich formula of skin conditioning coconut oil, shea butter, and vitamin E that melts into a warm, luxurious massage oil when lit. Don't forget to study up on how to give a sensual massage beforehand!
7. We-Vibe Chorus Couples Toy – Where two become one! The only remote-controlled couples toy that truly understands you. The Chorus is a toy that is worn during sex and is adjustable to fit both your bodies. This toy features unique touch-sensitive receptors, a squeeze remote, and also connects to the FREE We-Connect app. Not your style? Check out this post for more mind-blowing sex toys for couples!
8.Talk, First, Dare Game – The perfect fun and romantic game for couples! Essentially three games in one, this easy-to-play card game will help you open up, flirt, and deepen your connection with your spouse. Just select a card at random and complete the given task!
9. Silk Rose Petals – What's a romantic night without some rose petals? We love these silk rose petals because you can pull them out and use them over and over again. Talk about the perfect addition to a romantic bedroom setup!
10. Flameless Candles – Make your night of intimacy even more romantic with these flameless candles! These are the perfect thing to set the mood without the fear of causing a bedroom fire if things start to get a little crazy. 😉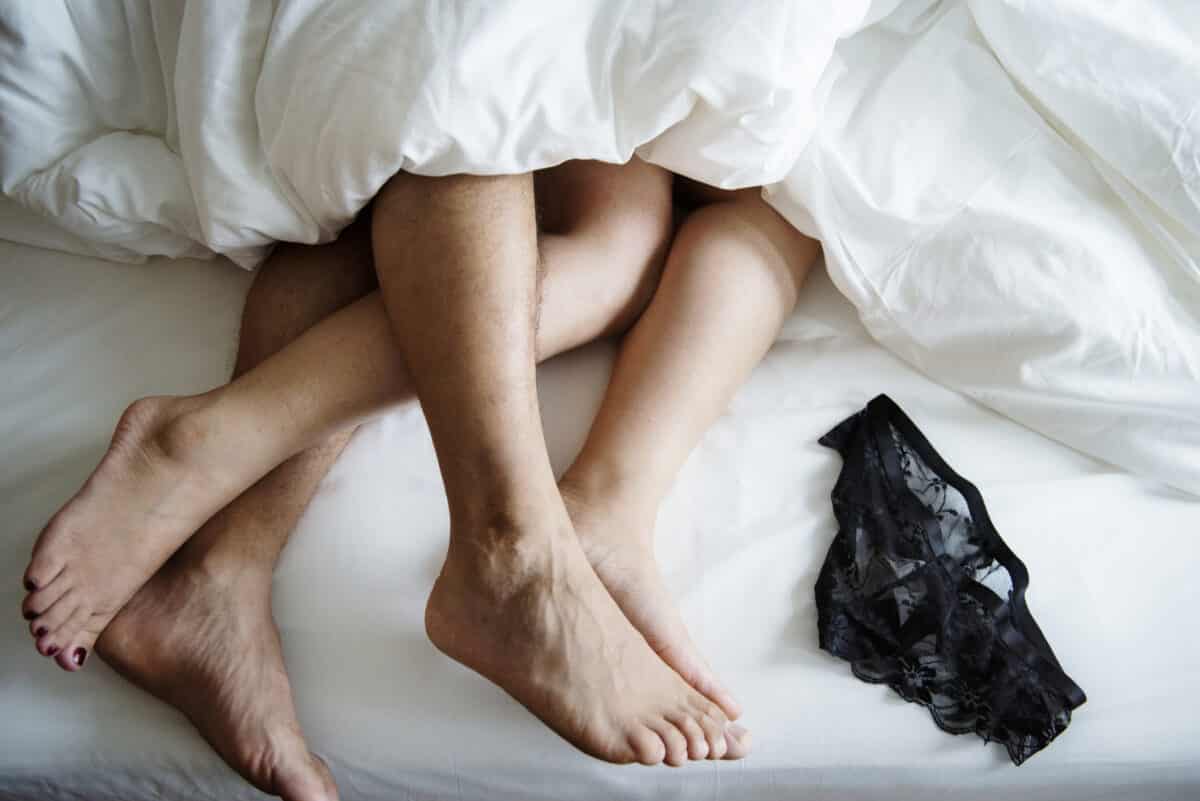 Fun Date Night Ideas for Gamers
Do you and your sweetie have an itch for a bit of fun, excitement, and competition? If so, these couple date ideas and date night games for two are going to be the hit of your next evening in!
11. Escape Room In a Box – Looking for something with a little thrill and excitement? This Escape Room game might just be it! In this game, you have to solve 19 mental and physical puzzles before a mad scientist turns you into werewolves, and you only have one hour to do it!
12. Virtual Reality Headset – Okay, this date night purchase might be bit of a splurge! BUT, if you and your spouse are the gamer-type, you will love this all-in-one virtual reality headset. There are hundreds of virtual experiences you can have from blockbuster fantasies, to horror, fitness, and lots of other entertainment!
13. Our Moments – The ultimate quality time for you and your sweetheart. Use these conversation starter cards to spark a deep and intimate conversation with your spouse! Learn about each other, focus on each other, and enjoy the laughter, trust, and compassion that accompanies these chats.
14. Puzzle Game – This gift box includes two different puzzle boards that can be assembled together or separately for a fun and relaxed date night in! Assemble each puzzle together, or challenge one another to a "puzzle race" to see who can complete theirs the fastest!
15. Giant Jenga – If you're looking to move your date night outdoors, this Giant Jenga game will be perfect for an evening in the backyard. This Jenga tower can stack to over 5 feet high and even comes with a heavy duty carrying bag for easy transport. If you want to make this idea extra fun, try our our Sexy Jenga.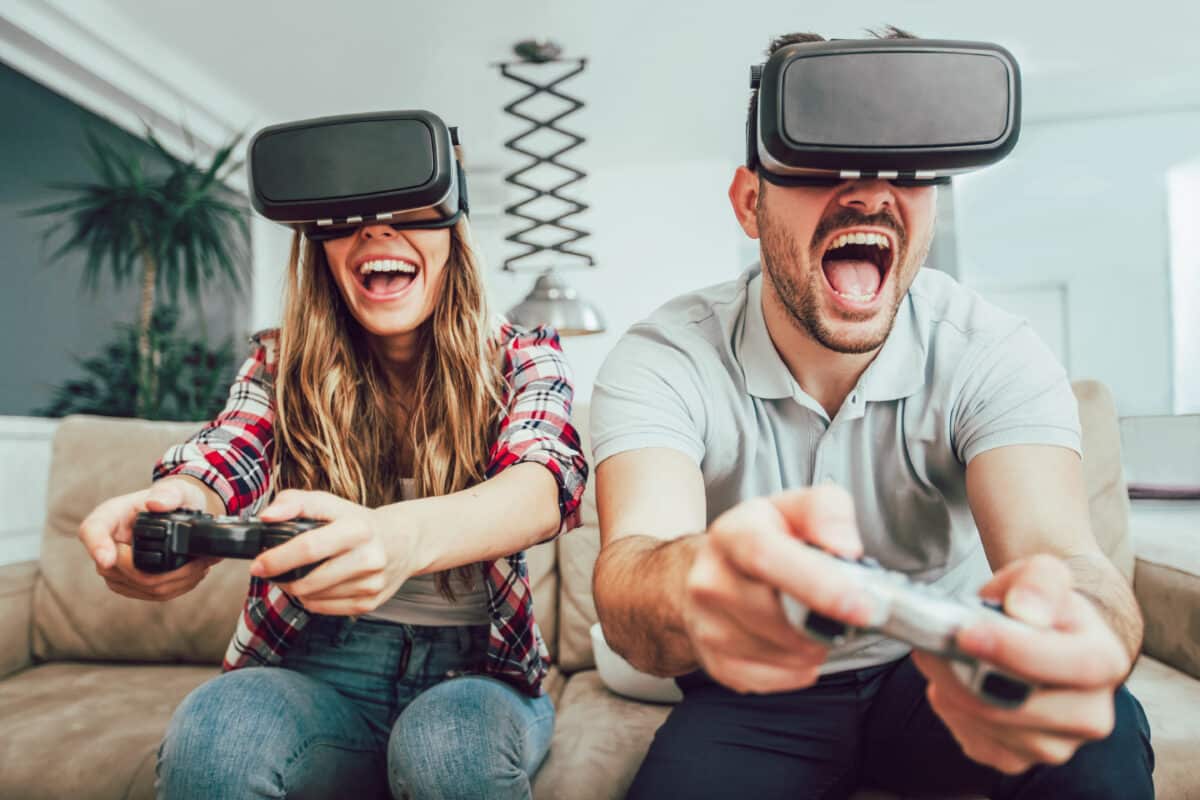 Cute Date Ideas for Foodie Couples
Looking to fancy-up your cooking skills for your next at-home date night? These cooking accessories, tools, books, and kits will make you look like a master chef in no time! Your sweetie is bound to be majorly impressed with your kitchen skills and presentation.
16. Fondue Pot – Nothing says date night quite like fondue by candlelight! This fondue pot would work for chocolate, cheese, or broth and oil. So, whether you want to whip up a snack, meal, or dessert, this one can do it all! Extra fun date night idea: set up a fondue bar, complete with an invite, adorable decor, and a chocolatey surprise ending.
17. Charcuterie Board – In the mood for cheese, nuts, meats, or fruit? This is probably the fanciest charcuterie board we have ever seen! This bamboo meat and cheese board comes with side drawers, knives and utensils, and a separate fruit tray! You might also want to pick up this Beautiful Boards book to really hone your skills!
18. Ice Cream Sundae Bowls – Ice scream, you scream, all couples scream for ice cream! These cute ceramic ice cream sundae bowls would be the perfect addition to your date night dessert. You can even pair it with these fancy spoons to really kick things up a notch.
19. The Date Night Cookbook – Don't let the name fool you. This is definitely not your ordinary cookbook! This amazing book will provide you with themes for setting up your next romantic endeavor such as Indoor Tent Night, Dining in Paris, and Dusk Beach Date! Recipes, photos, and plans for breakfast in bed, picnic lunches, and afternoon tea are also included!
20. Sushi Making Kit – Looking to try something new in the kitchen? This sushi making kit comes with everything you need to whip up your favorite roll. You'll have just as much fun making it as you will eating it! Don't forget to pair these with our adorable Sushi Date printables.
21. Gnocchi Board – No fancy gnocchi machine needed–just use your hands and this simple gnocchi roller to make those deep gnocchi grooves we all love! You and your sweetheart will love to get all handsy in the kitchen while preparing a home cooked meal together.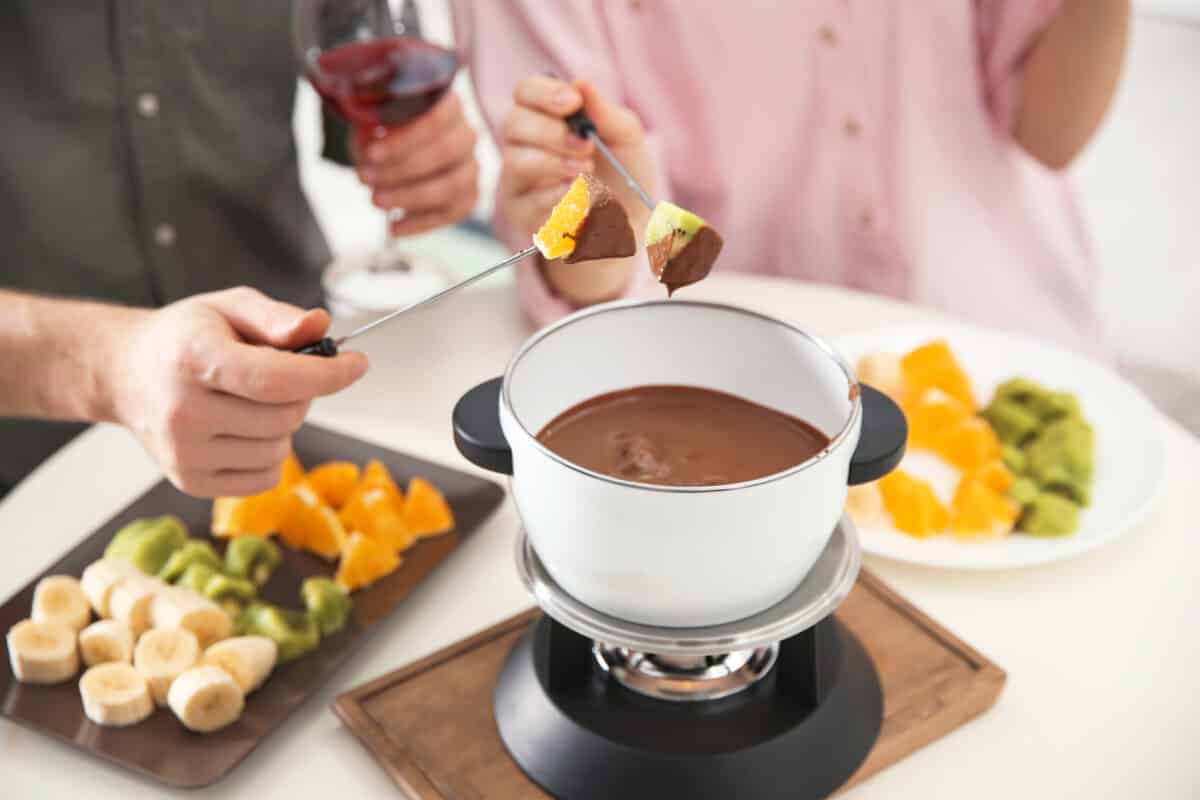 Activities for Adventurous Couples
For those of you who want to skip the traditional date night plans, feel free to try something new! These creative and fun date night ideas and activities will help you both to have a super awesome and memorable night.
22. Paint By Numbers – Okay seriously, doesn't this sound like a dream date night activity? Snag this Paint By Numbers 2-pack, and set up a little art studio for you and your spouse. You can have a fun little painting night in your living room while you chat and munch on treats!
23. Karaoke Microphone – Calling all karaoke stars! This karaoke microphone will transform you into the pop star you always dreamed of becoming! Simply connect your smartphone to the microphone and pull up countless karaoke songs to jam to! Might we suggestion bringing this mic with you on a car sing along date?
24. The Couple's Bucket List– Tired of the usual dinner dates and movie nights? Spice up quality time with your sweetie using these unique cards! Each deck includes tasks and activities that aren't too difficult or expensive to carry out. The different categories also make it easy to choose something you are in the mood for.
25. The Adventure Challenge – The infamous Adventure Challenge! There's a reason so many people LOVE this book! It houses 50 exciting and creative dates, ranging from baking an apple pie blindfolded to painting on a unique canvas. Not to mention, until you scratch it off, your adventure is a mystery! You can also take pictures and journal about your experiences in the provided spaces. Once you've completed all the challenges, you'll have a scrapbook full of wonderful memories to look back on.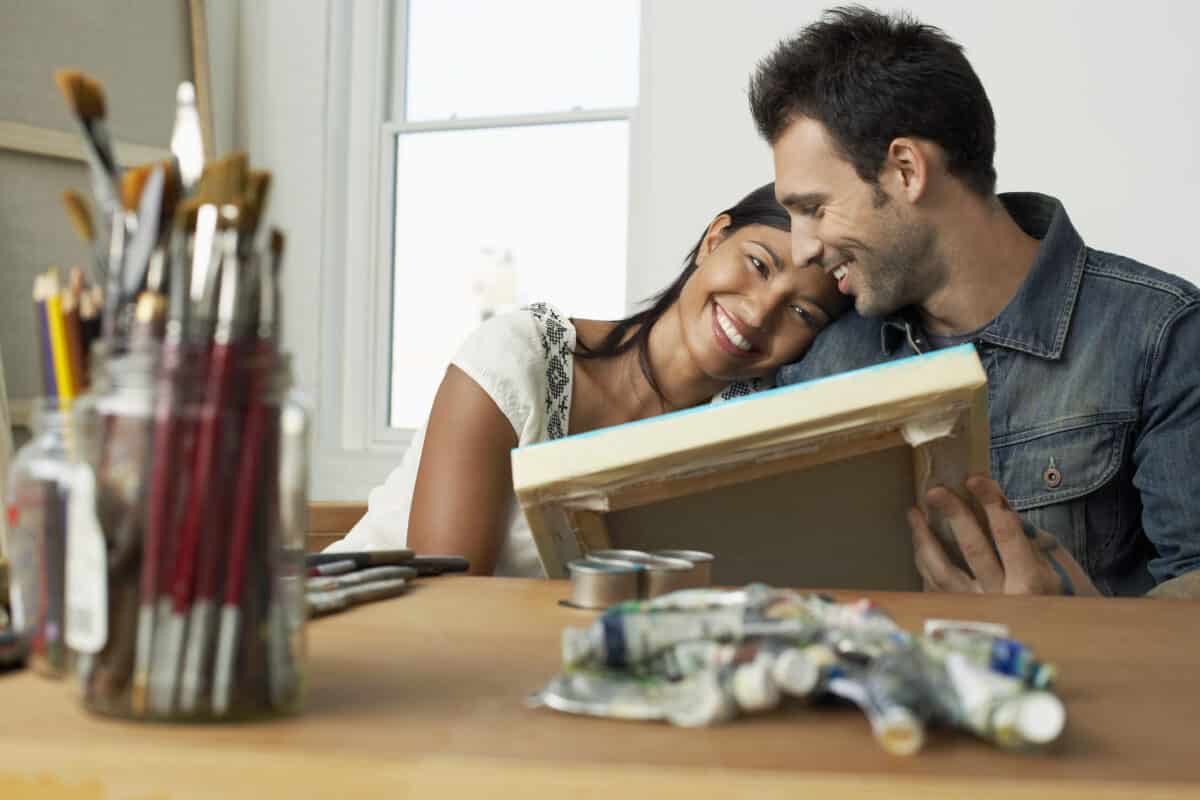 Finding time for date night can be tough AND pricey! But the good news is… it definitely doesn't HAVE to be. You can still have fun at home with your sweetheart and a couple date ideas from your most recent Amazon cart!
Looking for even more cute date ideas you can whip up at home? Check out this post for our Best At-Home Date Night Ideas for Couples! Trust us, it is possible to still have fun and meaningful dates with your spouse, even if you can't go out!