The Ultimate List of Baby Shower Ideas
It's time to celebrate a BABY ON THE WAY with the cutest baby shower ideas you've ever seen! We love any excuse to celebrate a momma and that sweet babe (or babies!) she's carrying. We couldn't resist rounding up our top 45 favorite baby shower themes for boys, girls, and even twins!
Consider this your one-stop inspiration for the most creative and the cutest baby shower ideas ever!
We even decided to make it a little easier on you and divide it into helpful categories. Below you will find:
Go ahead and bookmark this page or PIN it so you will have access to the most amazing baby shower ideas list you've ever seen! Now, are you ready for some adorableness? Let's get started…
Disclaimer: This post contains affiliate links. To learn more about 'em, click here.
Baby Shower Themes for Boys
From Star Wars to airplanes, this section is packed with our favorite baby shower ideas for boys!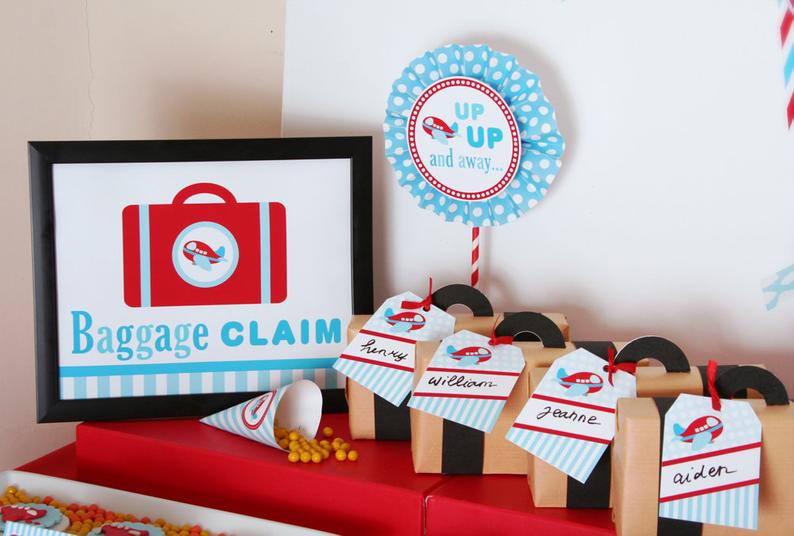 1. Airplanes (Venspaperie) – Nothing says "Boy" more than airplanes! And check out these darling airplane cupcake toppers, perfect for this shower!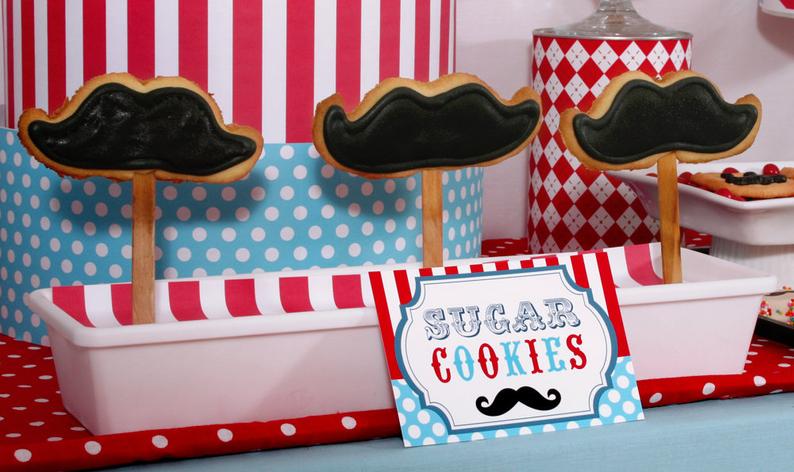 2. Lil' Man (Venspaperie) – Introduce your lil' man to the world in style! This adorable shower package comes with personalized digital party decorations, mustache baby shower printables, and a barber bow tie as party decor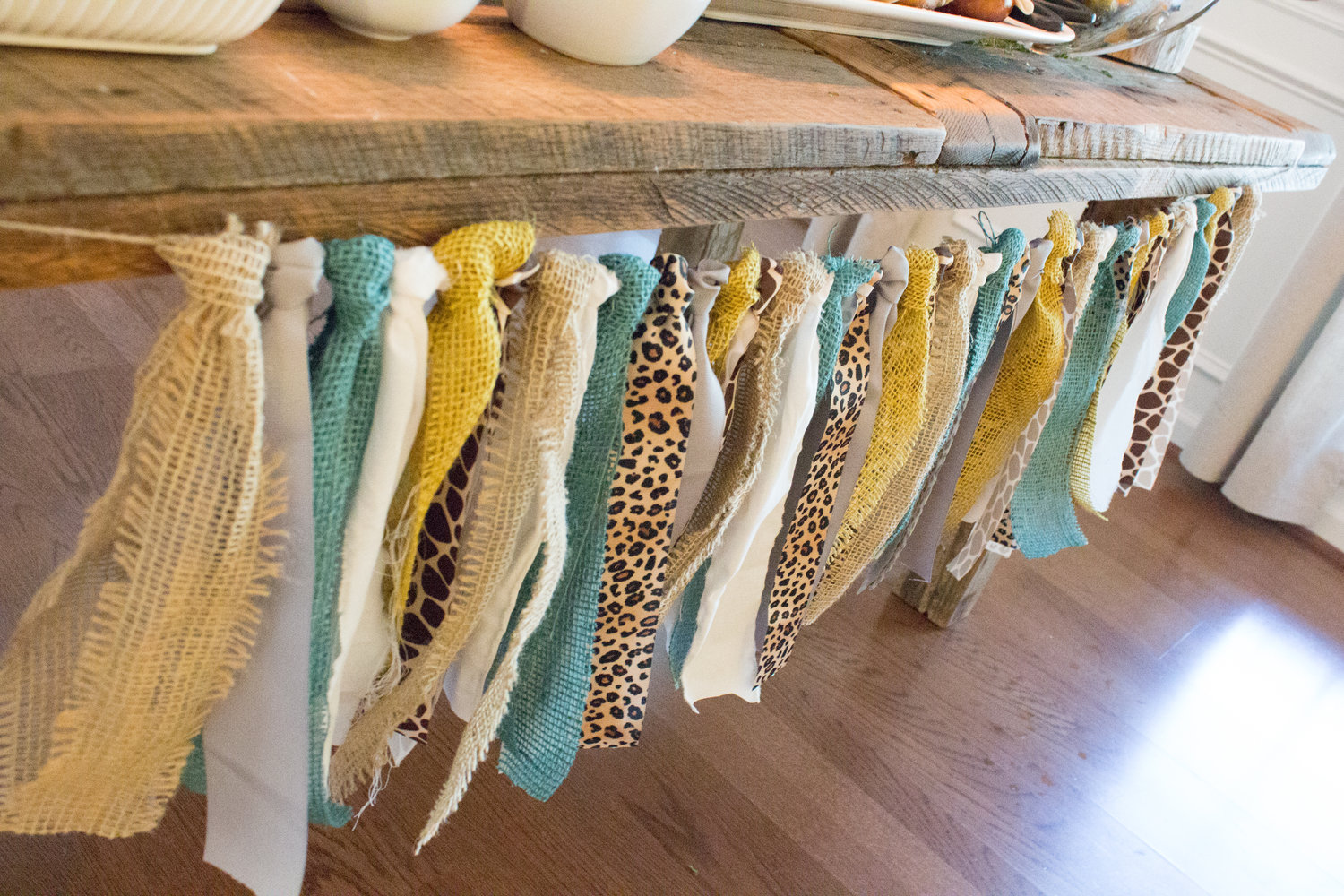 3. Born to be Wild (Sweetwood Creative Co.) – Get ready to get wild with the king of all baby shower ideas! A touch of a safari animal theme but in a softer, cleaner, more natural and modern approach.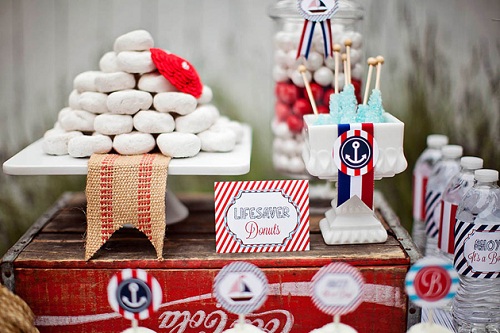 4. Ahoy, It's a Boy (A Blissful Nest) – Take to the seas and create a nautical party with these baby shower ideas for a boy!  Keep things classic by mixing red with navy blue stripes and incorporate anchors and a cute sailboat.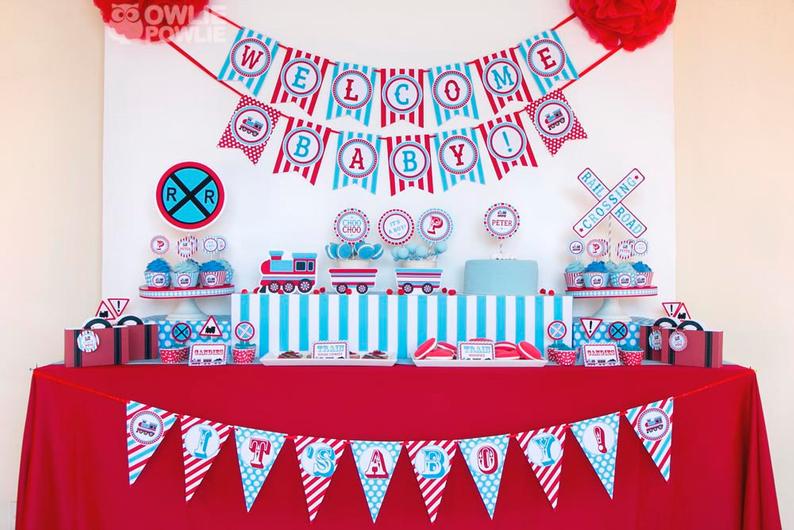 5. Trains (Etsy) – Toot toot! Now arriving at the cutest baby shower EVER! Here you will find a complete train baby shower printable package, a train ticket invitation, a choo-choo invitation, AND train baby shower decorations!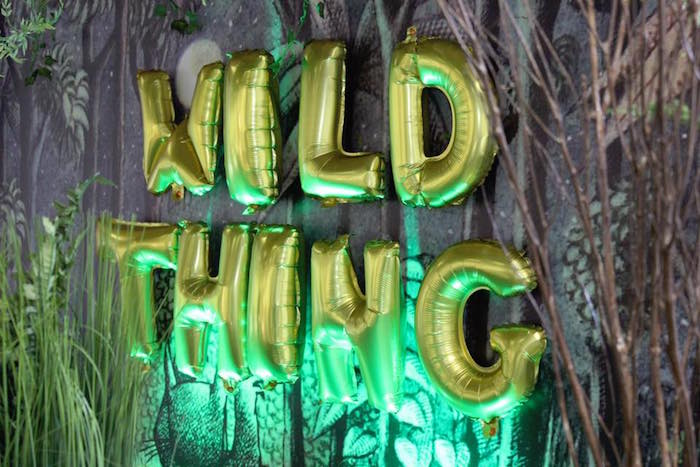 6. Where the Wild Things Are (Kara's Party Ideas) – Based on Maurice Sendak's classic childhood story, this will be one baby shower to remember!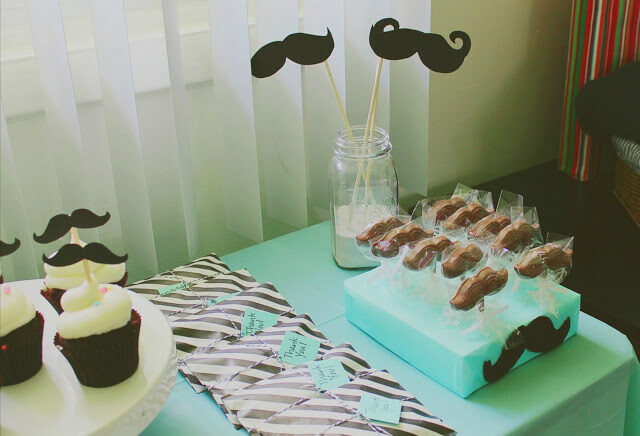 7. Mustache Bash (Everything Emily) – We 'mustache' you to please take a look at this snazzy baby shower idea.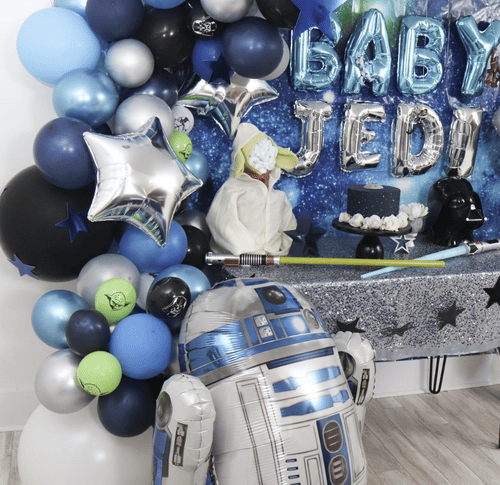 8. Star Wars (Fern & Maple Style) – A timeless theme for a baby shower! The force is strong with this list of Star Wars baby shower ideas for a baby boy!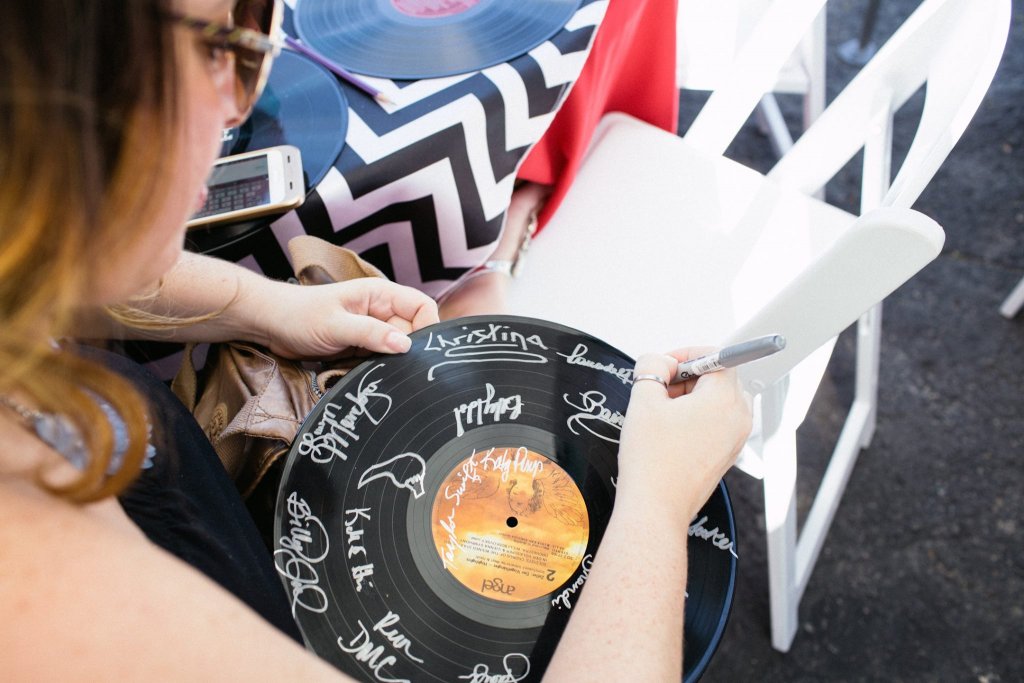 9. Rock the Cradle (Fairy Godmother) – Get ready to rock out! This post has all of the details you need to create an adorable rock 'n roll baby shower for a little guy.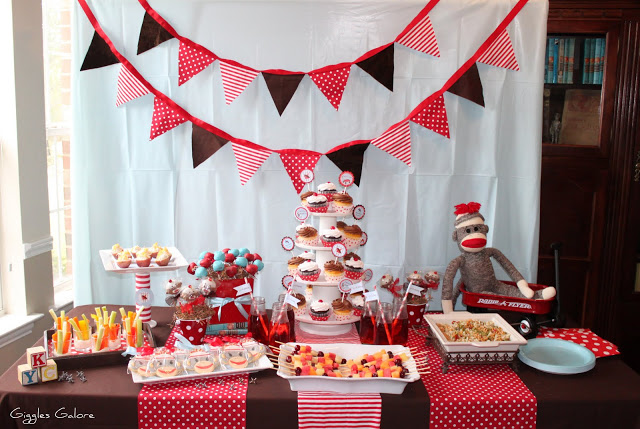 10. Sock Monkey (Giggles Galore) – Everyone's favorite snuggly monkey takes center stage in this adorable baby shower theme.
Baby Girl Baby Shower Ideas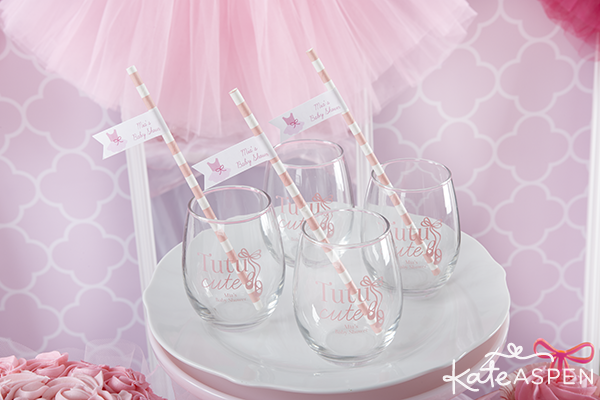 11. Tutu Cute (Kate Aspen) – Your little princess-to-be will ADORE this tutu-themed soiree, and you will too!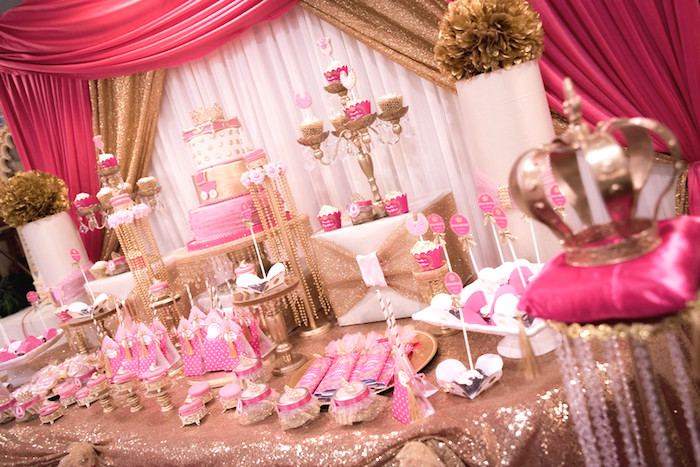 12. Little Princess (Kara's Party Ideas) – Styled with a fabulous hot pink and gold color palette and accented with ornate dessert pedestals and sweets, this little celebration is full of royal party inspiration! Get pampered like a princess with this royal idea.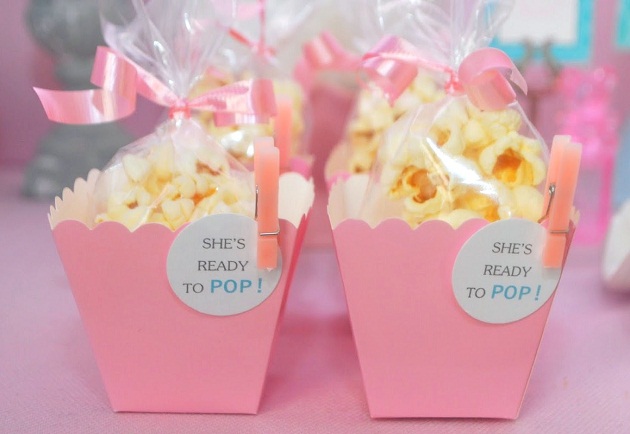 13. Tickled Pink (Celebrations at Home Blog) – Pink and blue work TOGETHER to create a darling shower we can't stop drooling over!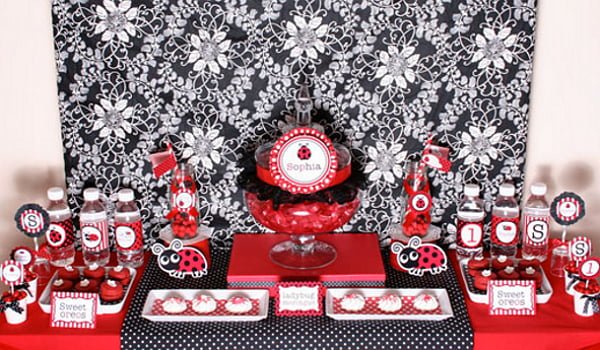 14. Little Lady (Pink Ducky) – Hip-hip-hooray, there's a little lady on the way! All of baby-mama's friends and family will fly into the room for this ladybug-themed baby shower celebration!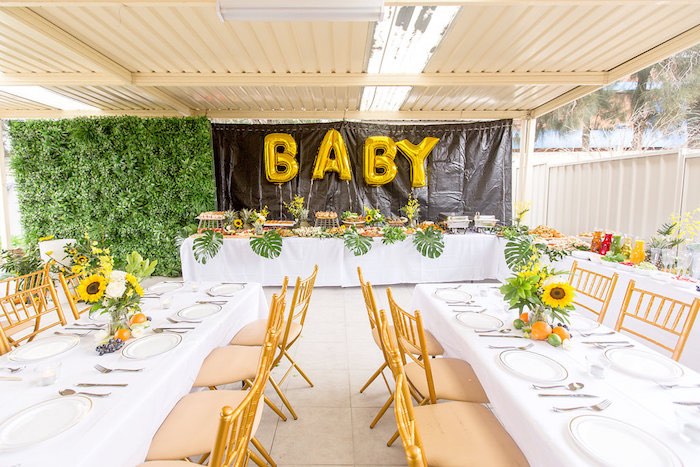 15. Summer Garden (Kara's Party Ideas) – With soft and summary details, this memorable event is packed with incredible ideas sure to make you bloom! Looking for some great baby shower ideas for girls in the summer? Look no further!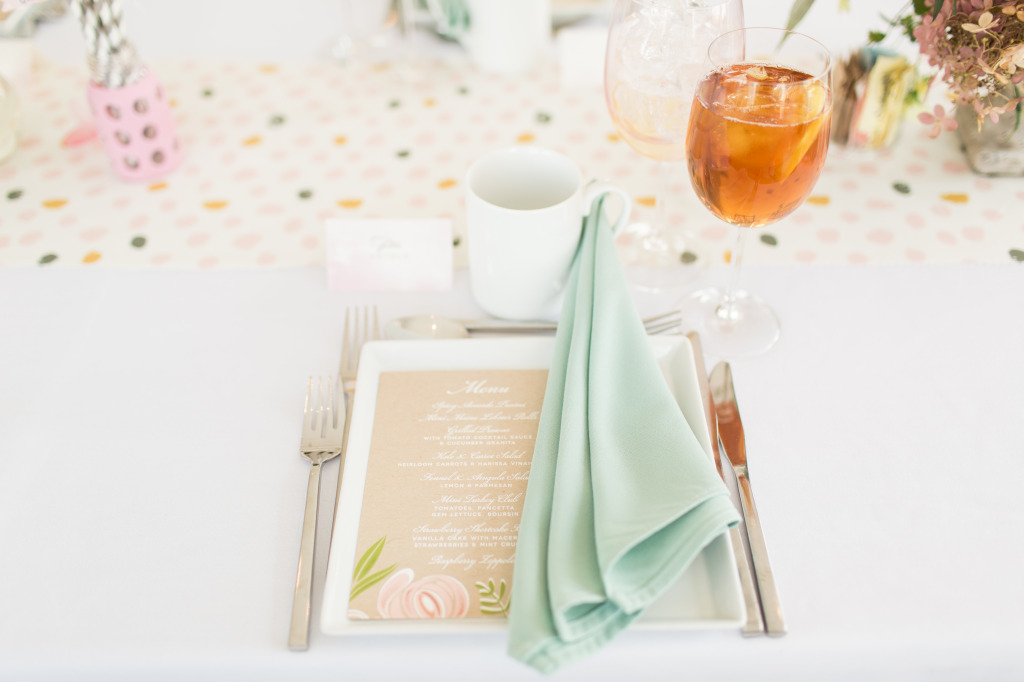 16. Florals (Project Nursery) – You will swoon over these details that are all executed with style and sophistication. Floral lovers will ADORE this classy and elegant baby shower idea.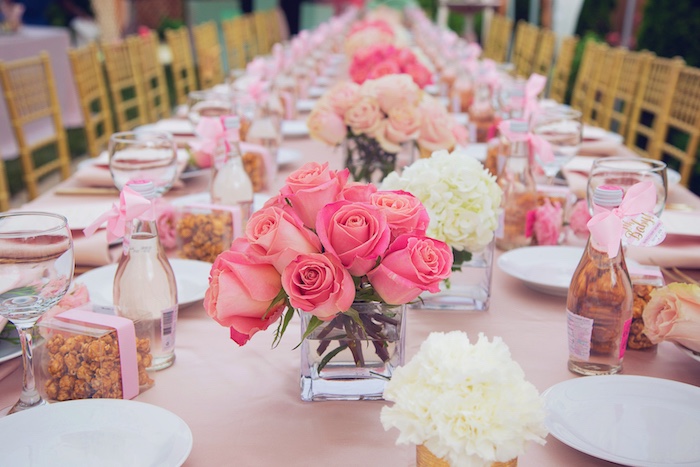 17. Pretty in Pink (Kara's Party Ideas) – This theme is swaddled with details to make you sigh! You'll be sitting pretty for sure with this one.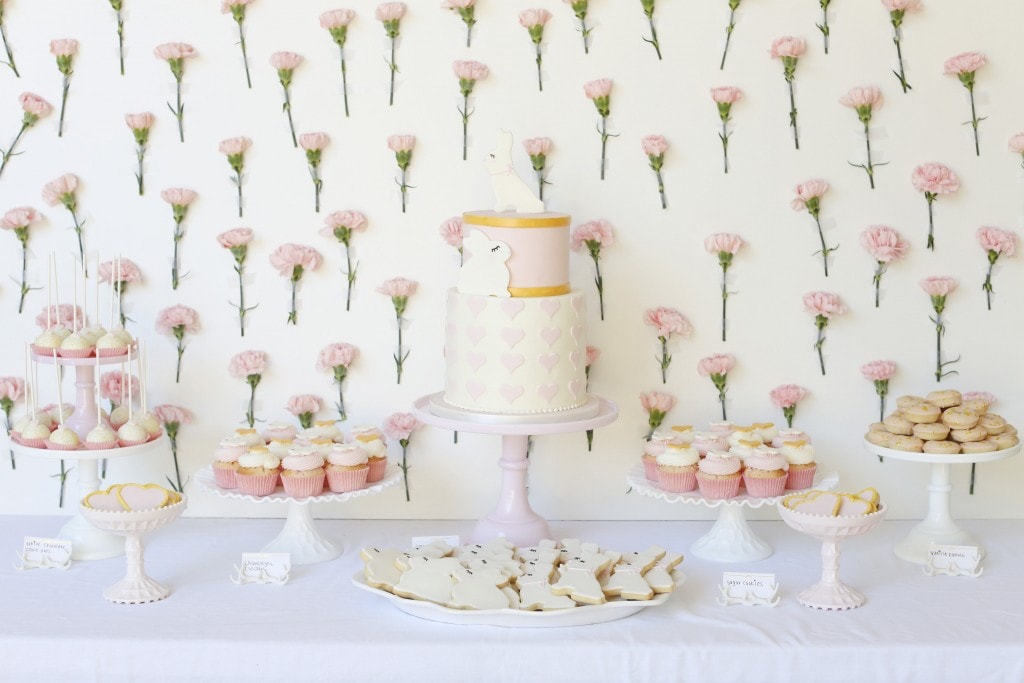 18. Pink Perfection (Best Friends for Frosting) – Enjoy the baby shower of her dreams! Make the classic girl's baby color PINK a huge focal point of your shower!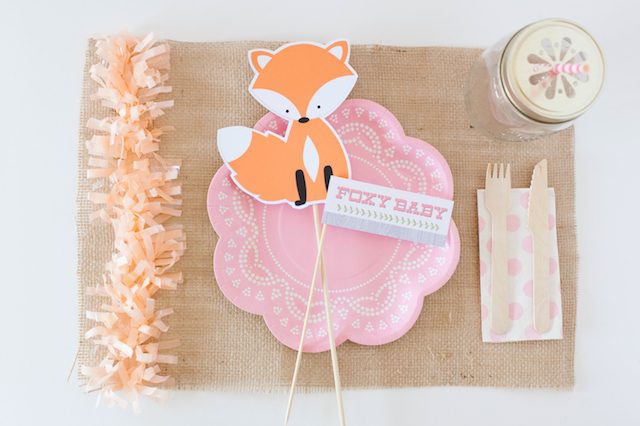 19. Foxy Baby, Foxy Mama (Project Nursery) – Unleash your ferocious side with this foxy mama/baby combo. So sweet!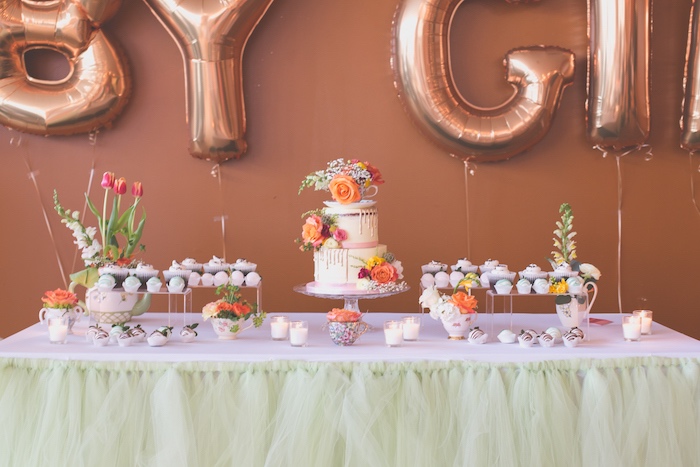 20. Modern Tea Party (Kara's Party Ideas) – Throw a tea party with a modern twist for the ultimate girly baby shower event.
Gender-Neutral Party for the Surprise Baby
Looking for some great gender-neutral baby shower ideas?! Keep reading!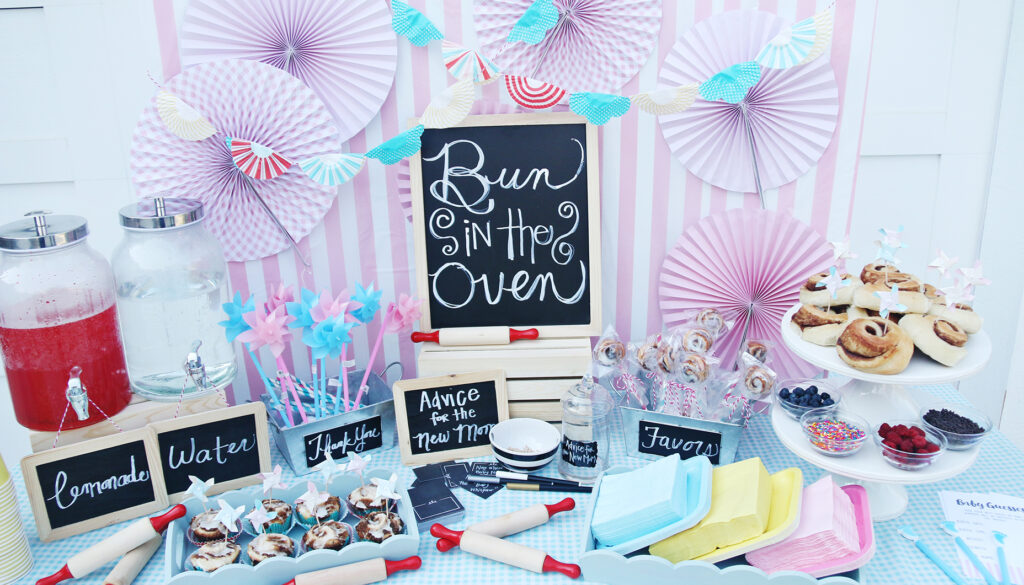 21. Bun in the Oven (Fun 365) – Alright, how clever is this?! Totally takes the 'bun in the oven' idea to new heights.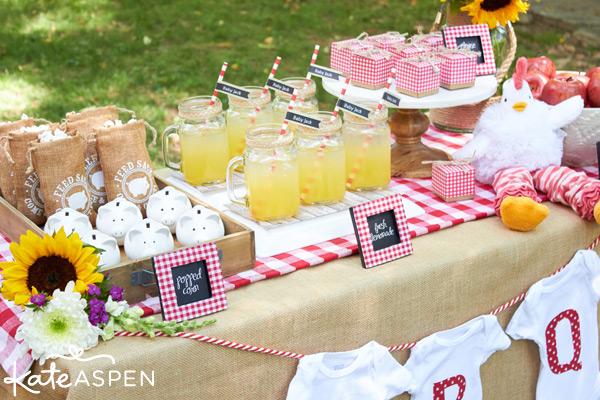 22. Baby-Q (Kate Aspen) – A backyard bbq gets a clever spin with this themed baby shower cookout. Check out these adorable Baby-Q Party Supplies!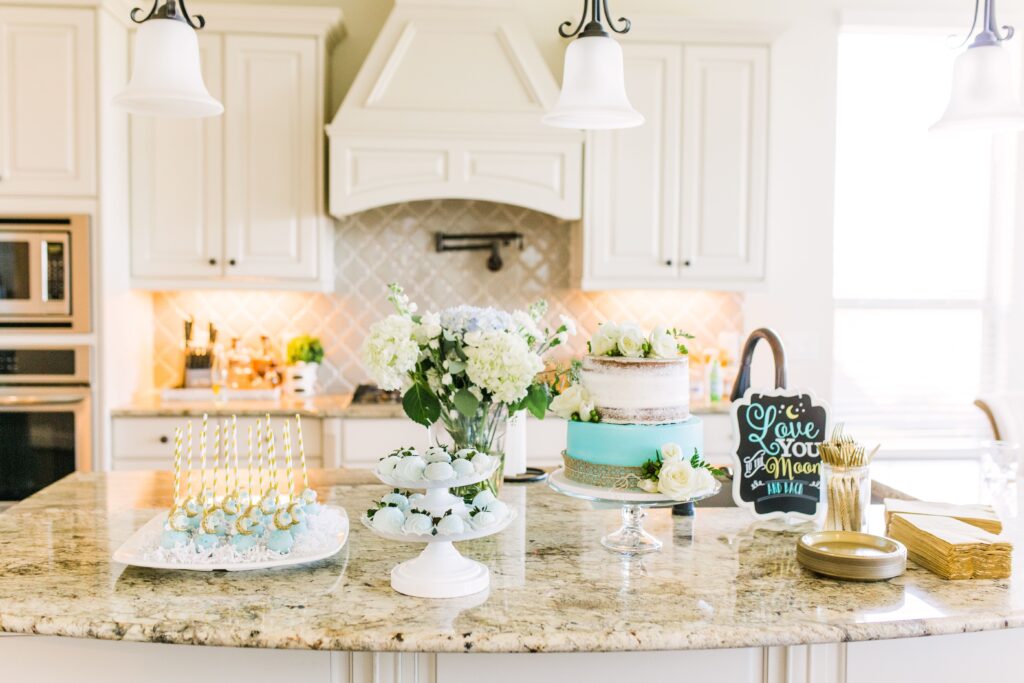 23. Love You to the Moon and Back (Fashion and My Fellows) – This sweet and simple phrase creates a beautiful and meaningful baby shower!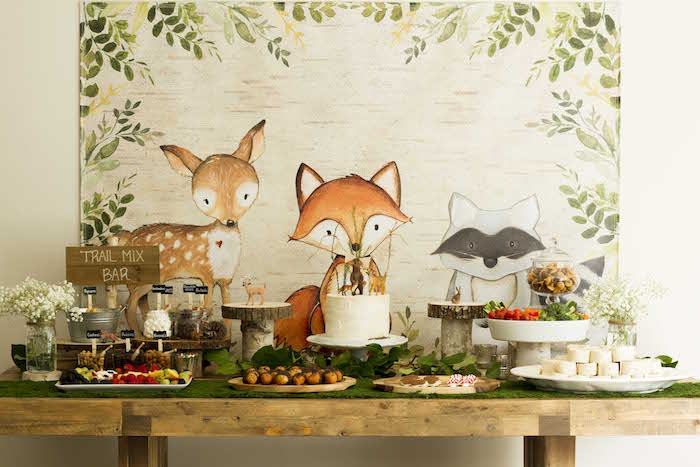 24. Vintage Woodland (Kara's Party Ideas) – Take a trip to the woodlands with this tranquil shower idea.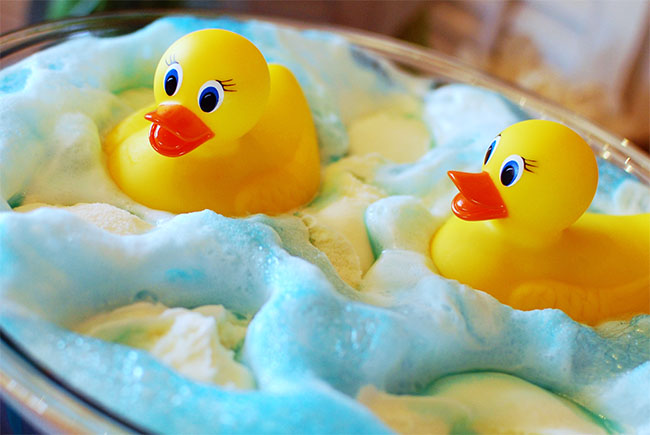 25. Rub-a-Dub-Dub, a New Baby to Love (Tidy Mom) – Rubber ducky really IS the one with this bold and bright idea!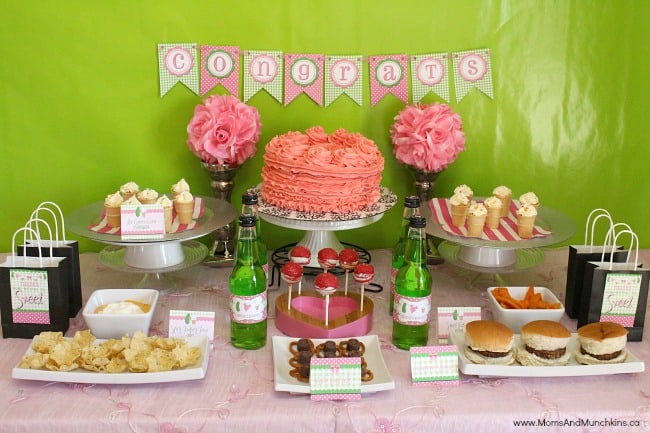 26. Pickles & Spice & Everything Nice (Moms and Munchkins) – Wanna throw a cravings-themed baby shower that's still totally cute? Check this one out!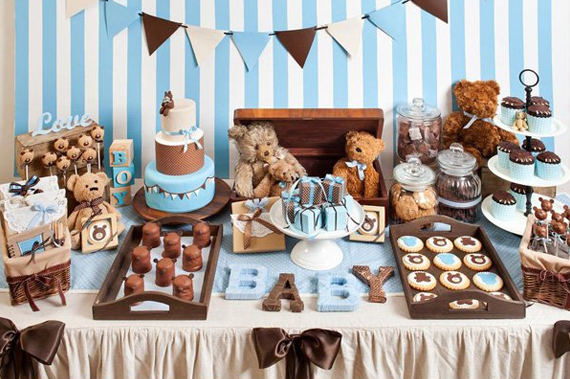 27. Teddy Bear Picnic (Toddler Friends) – For more than a century, cute and cuddly teddy bears have been loved by children of all ages. With bear-shaped pancakes and more, we're over-the-top in love with this teddy bear baby shower theme!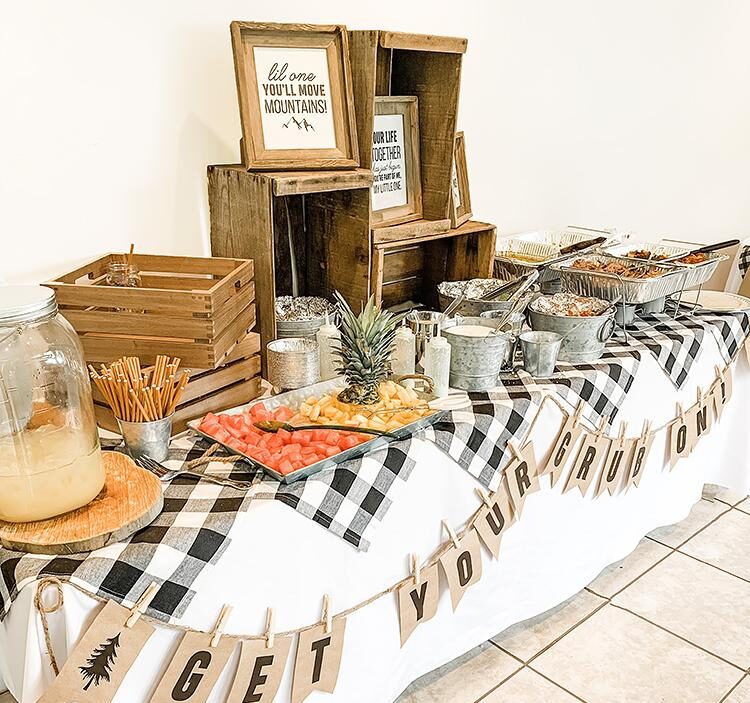 28. Let the Adventure Begin (The Dating Divas) – Get ready to celebrate the next big adventure of a new mom — her baby on the way! This darling set of printables is customizable and will include everything you need to decorate and plan an adventure-themed baby shower!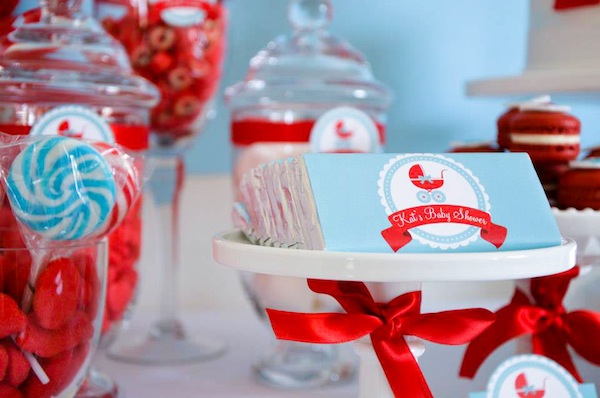 29. Aqua and Red (Kara's Party Ideas) – Pink and blue is SO last season. This baby shower is SO cute! It's complete with a red and aqua color scheme, a fondant baby carriage cake topper, rock candy swizzle sticks, and a white ruffle tablecloth!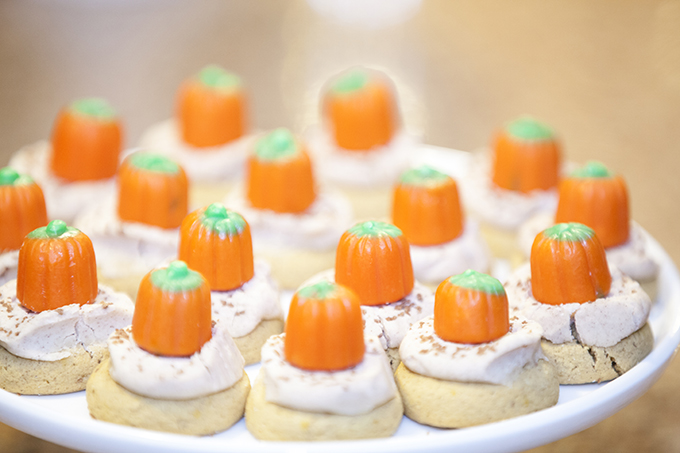 30. Little Pumpkin (See Vanessa Craft) – The perfect idea for a fall-themed shower, this pumpkin-themed event gives us all the autumn feels.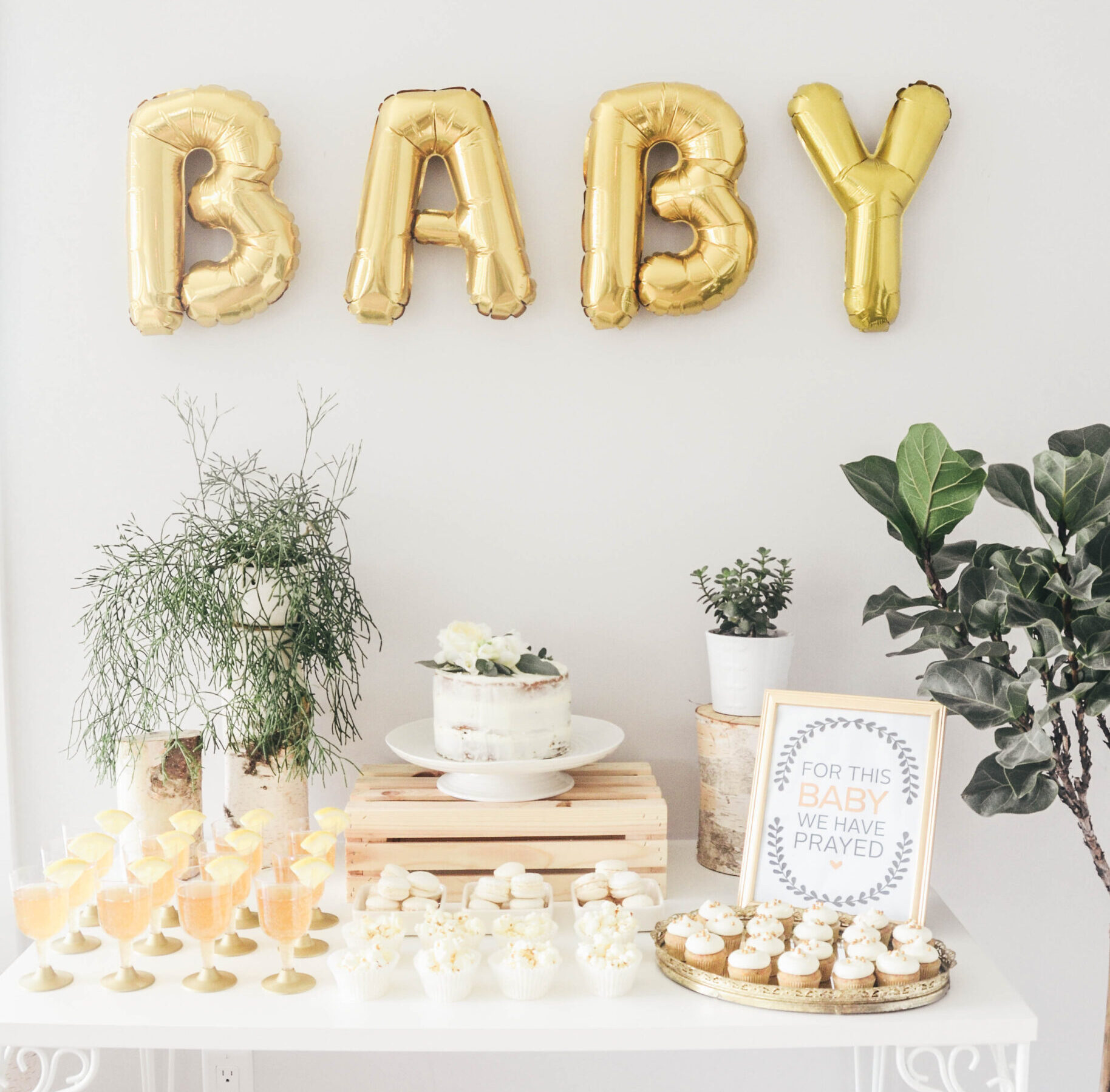 31. Gold & Birch (Best Friends for Frosting) – Chic, sweet, and super elegant, your guests will adore attending this Gold & Birch-inspired event.
Twin Baby Shower Ideas
Double the trouble and double the fun! These twin-friendly baby shower ideas are sure to be a hit.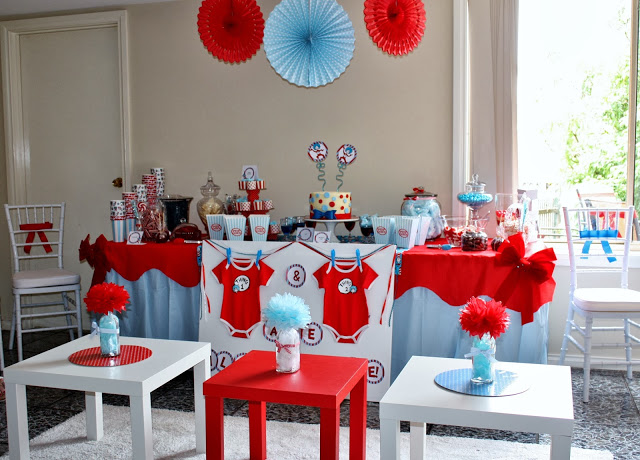 32. Thing 1 and Thing 2 (Party of 11) – Can you say clever?! We adore these Dr. Seuss party ideas.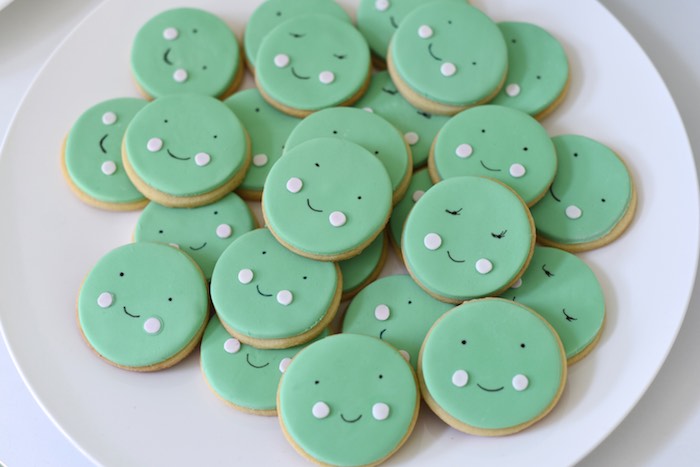 33. Two Peas in a Pod (Kara's Party Ideas) – The green and the white color palette are just darling and you HAVE to see the cute cake and matching pea sugar cookies! Give us all the pea in a pod party ideas!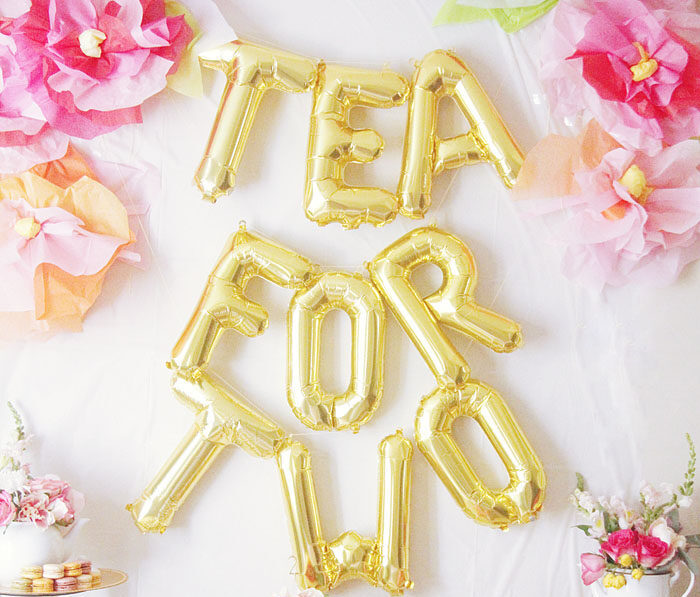 34. Tea for Two (Style Your Senses) – Yes, you read that right: Tea for Two. Throw a twin-friendly tea party that's too cute for words!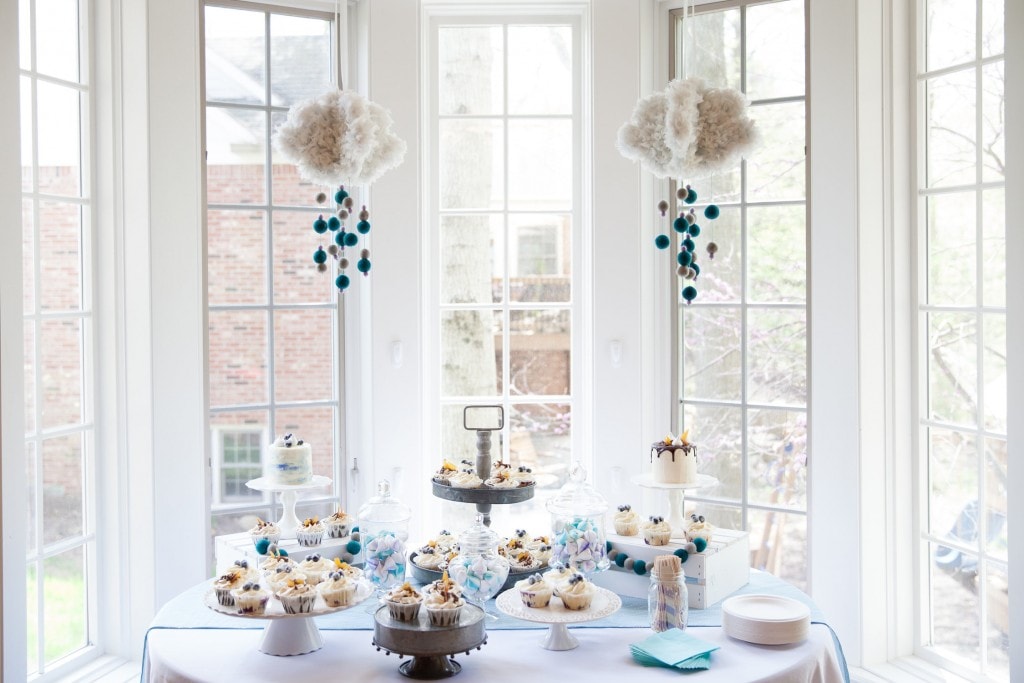 35. Sweet Boys (Best Friends for Frosting) – Double the trouble with this twin-boy-themed shower that's super chic and sweet!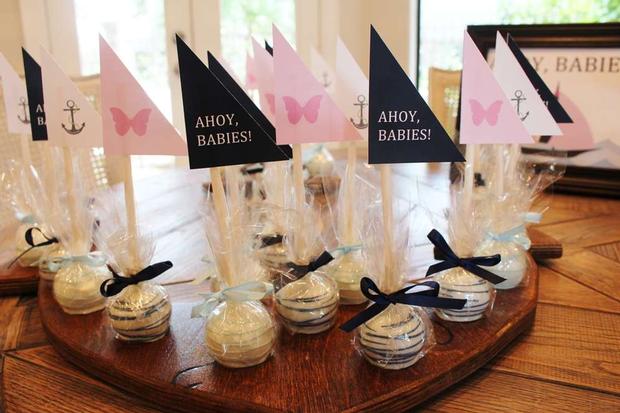 36. Ahoy Babies! (Baby Shower Ideas and Shops) – Get ready to set sail with this fun nautical event that's perfect for twins!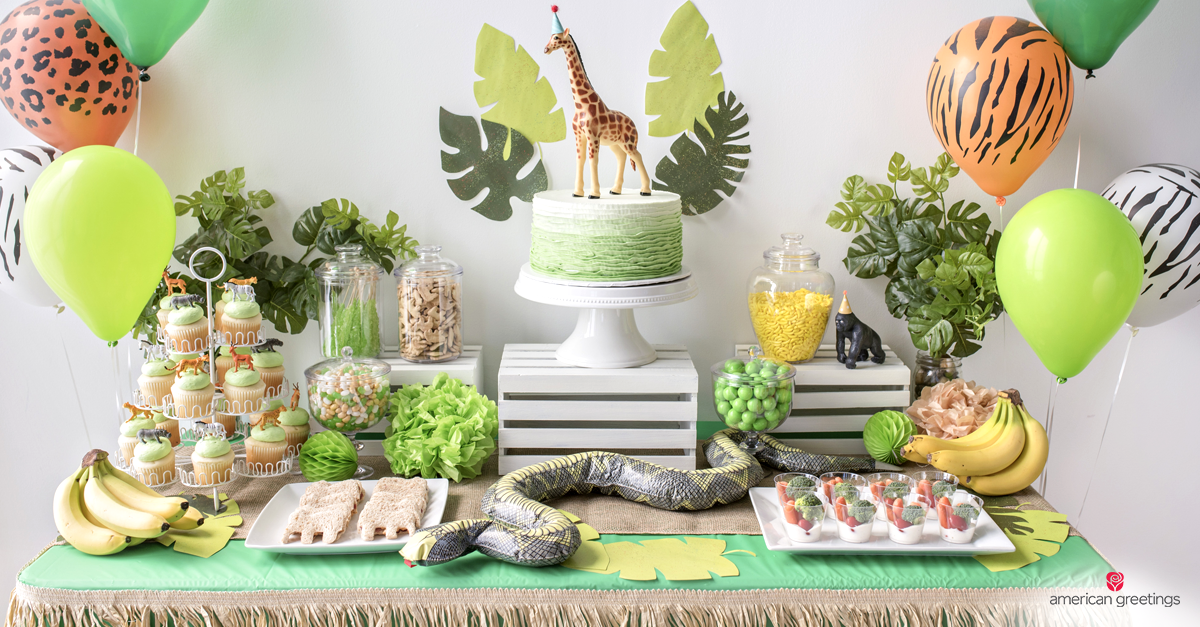 37. Jungle Safari – (Print and Party) – Create an amazing tropical safari or jungle-themed baby shower with these easy to DIY ideas. It's time to get WILD! And check out these adorable Jungle Safari Thank You Cards!
Alternatives to Traditional Baby Showers
Looking for something a little different from the traditional baby shower themes you've seen above? Look no further!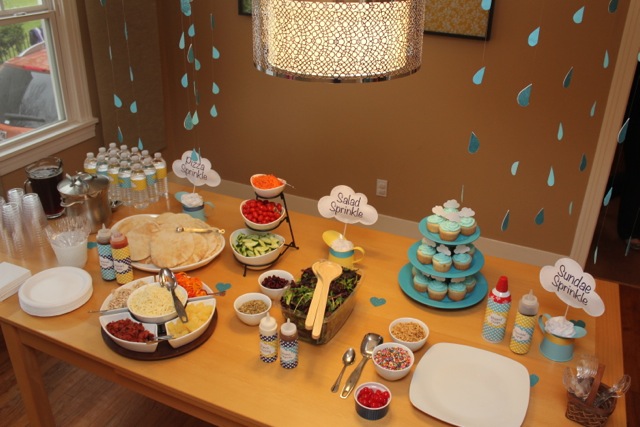 38. Just a Sprinkle (Sew in Love) – Who needs a full-blown shower when you can have just a sprinkle?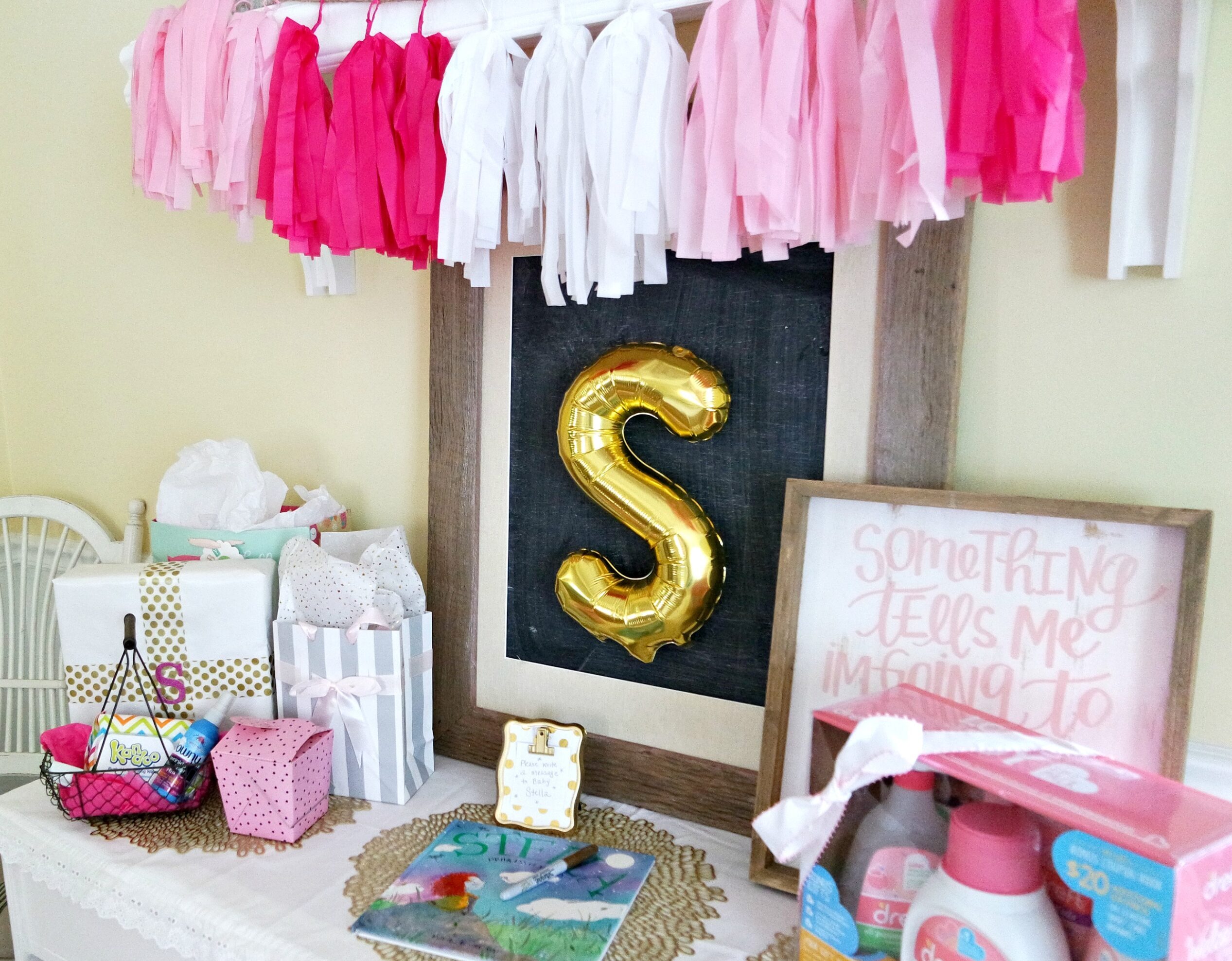 39. Sip and See (Boogie Wipes) – This open-house style event is low on stress but high on fun. From party ideas to proper etiquette, brunch and food ideas, and fun decorations and simple party favors, this site shares its best Sip & See party tips.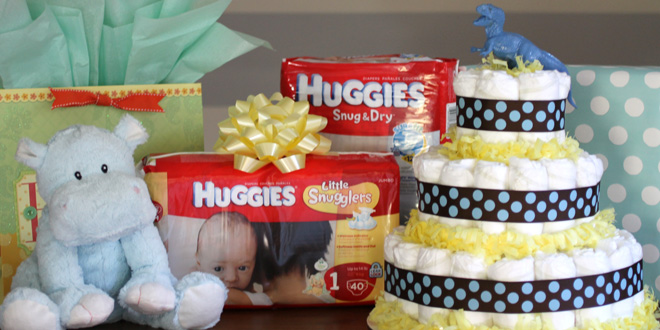 40. Diaper Drop (Evite) – Get a few friends to go in on some of the pricier baby items and then drop it by the mama-to-be's house! How fun is that?!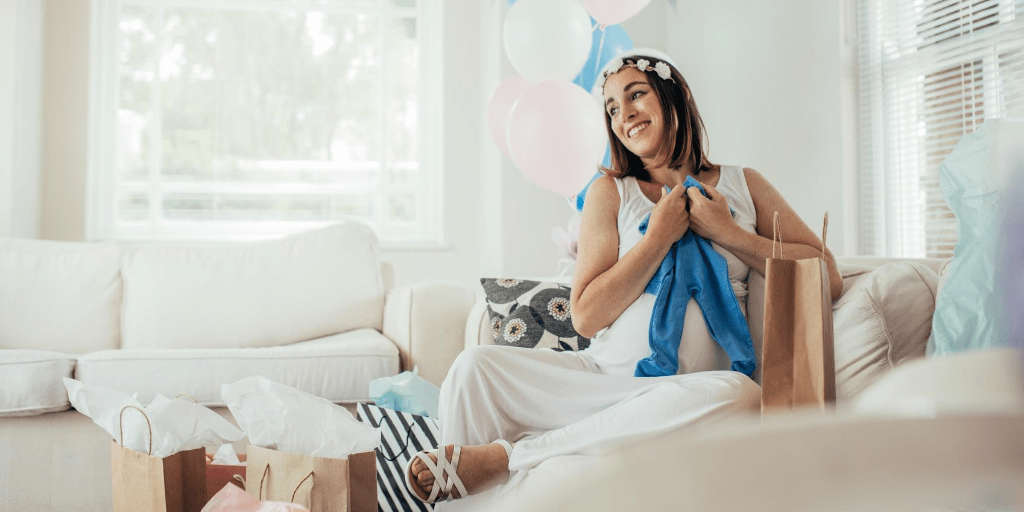 41. Shower by Mail (Themomkind) – Forego an in-person shower completely with this "by mail" baby shower idea. So smart!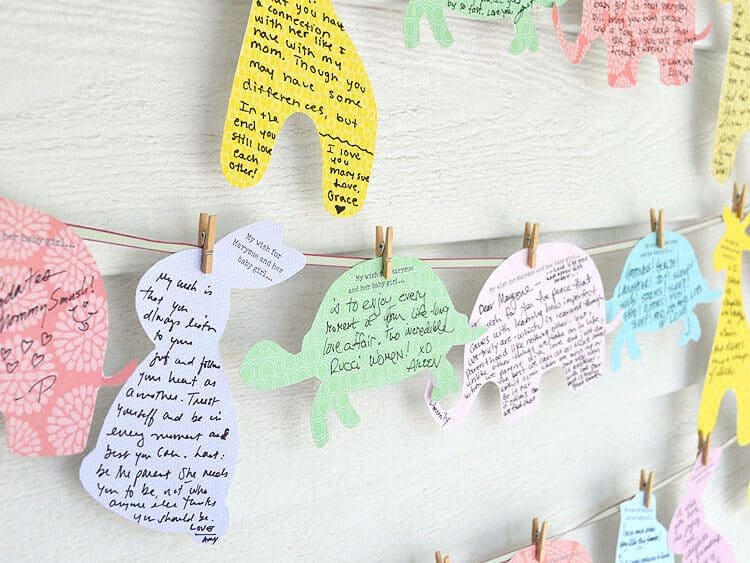 42. Wishes for Baby (Art Bar Blog) – Have everyone send baby a wish and hang it for the mama-to-be to see. This idea is great in lieu of a traditional shower, but also makes a great during-shower activity!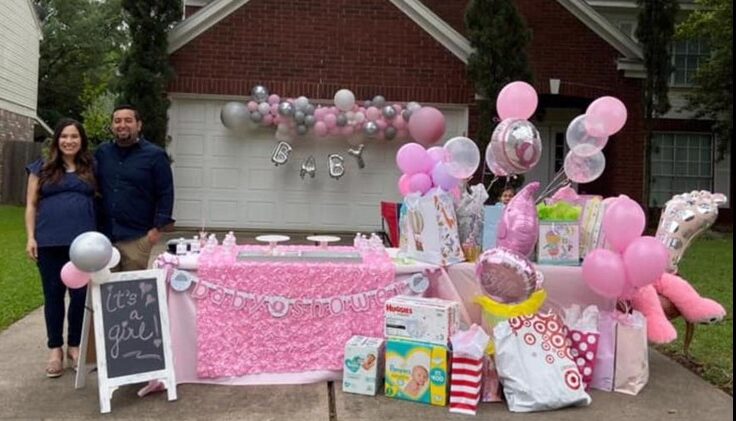 43. Drive-Thru Baby Shower (Babylist) – If your guests are mostly local and you live in a suburban area with minimal traffic, schedule a drive-through baby shower!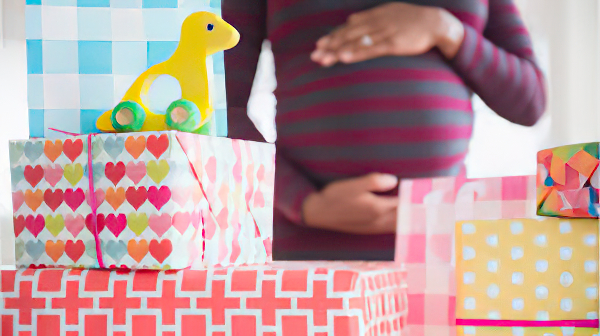 44. Stocking the Nursery (Family Education) – This can be a really fun way to stock up on things that wouldn't otherwise be on your baby registry. A "stocking the nursery" party is all about the little things that new parents will need but don't usually think to purchase for themselves.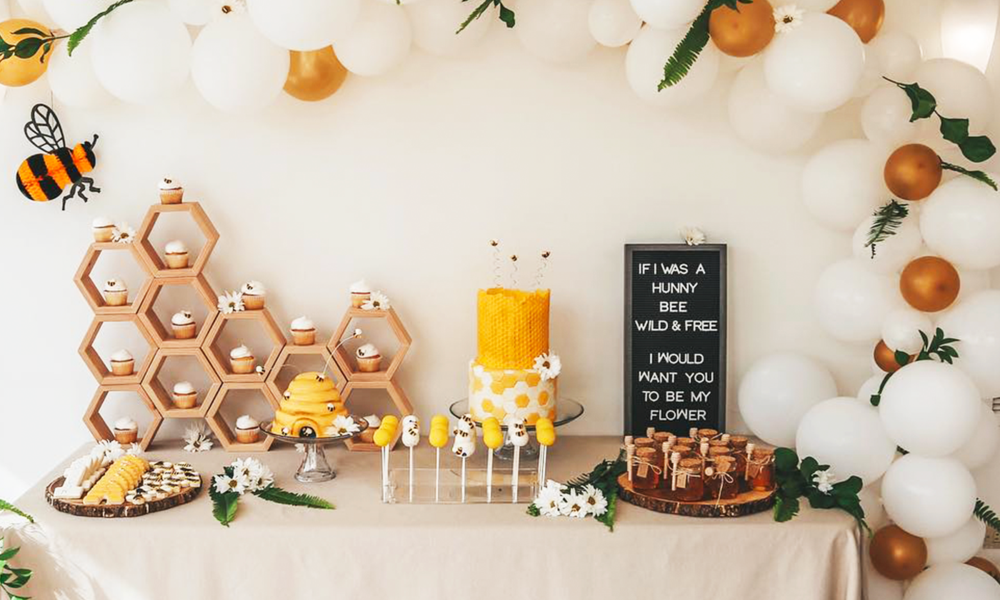 45. Honey Bee Shower (Family Education) – Babies are sweet as honey and once the baby gets here, people will swarm. See what I did there?! 🙂 Guests have the chance to create"Honey-Do" lists of advice for expecting parents.
How to Host a Virtual Baby Shower
Today, virtual baby showers are becoming more and more common. If hosting a virtual shower is in your future, we thought we would give you a few tips.
Use a service such as eVite or Greenvelope to send invitations and track RSVPs.
Make sure you know the time limits of your hosting service (Zoom, Hangouts, Skype) if there are any so you don't get kicked out!
Don't skimp on the background decor – it's so fun to see a theme behind the guests of honor. Choose a baby shower theme that you love and make a sweet little backdrop to showcase the mama.
If you want to have a game, make sure that there is a moderator who isn't playing.
Have guests send gifts to the soon-to-be mama so she can open them for her friends and family online. It would even be helpful to have someone tracking who the gifts are from so the mama has an easy time writing thank you notes.
Enjoy everyone's love and support from near and far! Take pictures of the virtual event so it can be a memory to look back on.
Having a hard time deciding which baby shower idea to choose? Me too! For more ideas, be sure to follow our Baby Shower board on Pinterest. Of course, you will want to follow our main Pinterest page as well.
Now that you are inspired by all of these baby shower themes, check out our: