Favorite Things Questions for Couples
Have you ever been asked a question about your spouse that is so simple and yet you cannot think of the answer? What is his favorite treat, dinner, candy? Our favorites questionnaire is the perfect way to find out what your spouse is loving right NOW! Favorite things change over time, so even if you once knew all of your spouse's favorites, it is very likely that many of their answers are no longer the same. This fact got us thinking… When your relationship is new you soak up every ounce information your spouse gives. As the years have passed that information you once soaked in has likely become dated.
We have the perfect idea to get you all caught up! A Few of My Favorite Things condensed cards, as well as a lengthened version, will get you up to date and no longer second-guessing. On top of that, to take you back to the days of asking anything and soaking up all of their answers, we created pages of Ask Me Anything questions!

Disclaimer: This post contains affiliate links. To learn more about 'em, click here.

Favorite Things Questionnaire
The bright, beautiful colors of these printables make them all the more fun to fill out with your sweetie. Carisa, from Messes to Memories is who we have to thank for that! They are not only super helpful in finding out your spouse's favorite things, they are also completely adorable!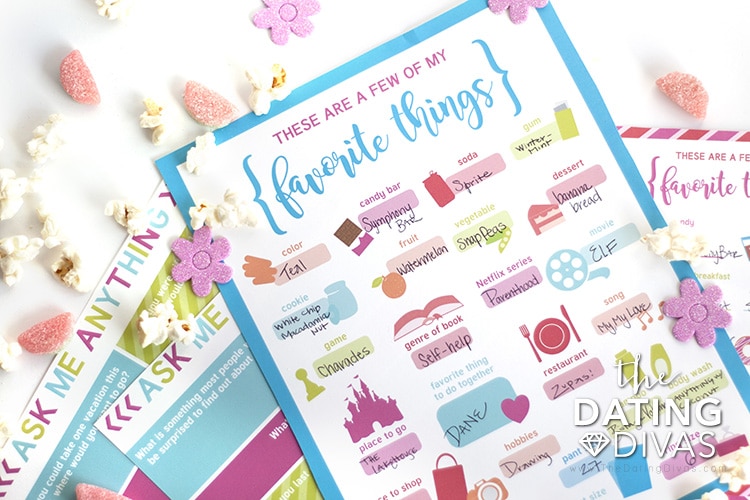 To dive in, first print the condensed version Favorite Things cards. There is a card for him and a card for her! These condensed cards are the perfect way to collect that basic information that is handy for surprising your spouse with a little something special. Knowing his current favorite candy, drink, breakfast, etc., can be super helpful when planning a little surprise for your spouse after a long week—or just because! The best part is, since these are condensed versions, they can slide into your purse, or fold up in your wallet for easy access when you are on the go, but decide to show your spouse some extra love and attention.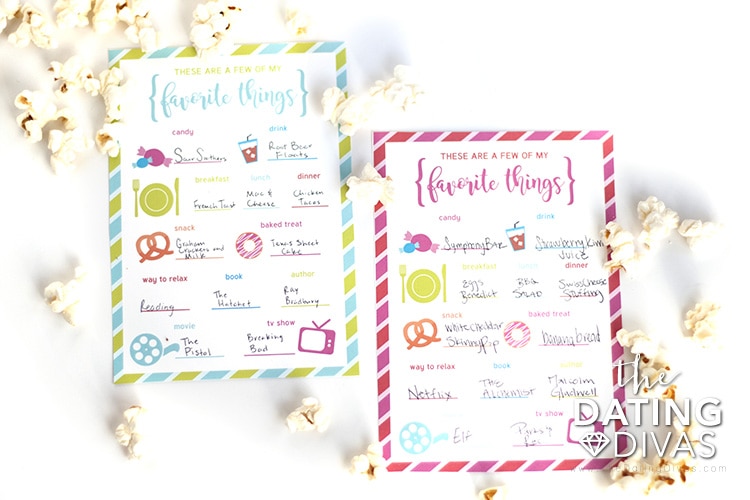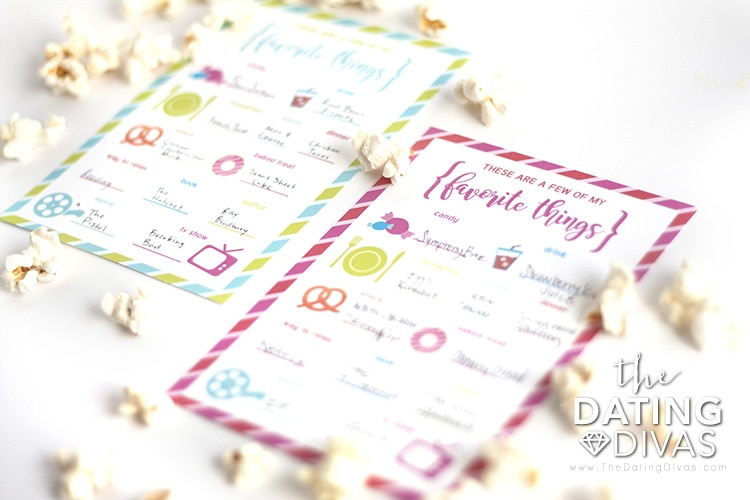 List of Favorites Questionnaire
Now that you completed your condensed questionnaires, it's time for the more in-depth version. Either print two copies or fill out one together, each using a different colored pen. Let your spouse know, These are a Few of My Favorite Things, by going category by category thinking about and filling in each of your favorites. Whether for gift giving, relaxing, or just good-to-know general knowledge, this sheet will be a great way to get to know your spouse again. Hang it on your fridge or keep it in a safe spot to refer back to!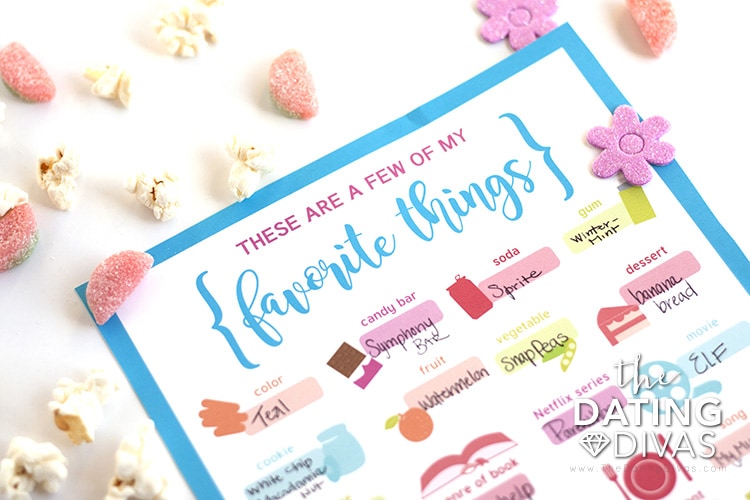 Now that you've gone through the basics, dive a little deeper, asking your spouse anything. We have created two sheets full of prompts to get you thinking. Use this activity to open up to each other, and reconnect. You may be surprised how many of your spouse's answers you never would have guessed on your own!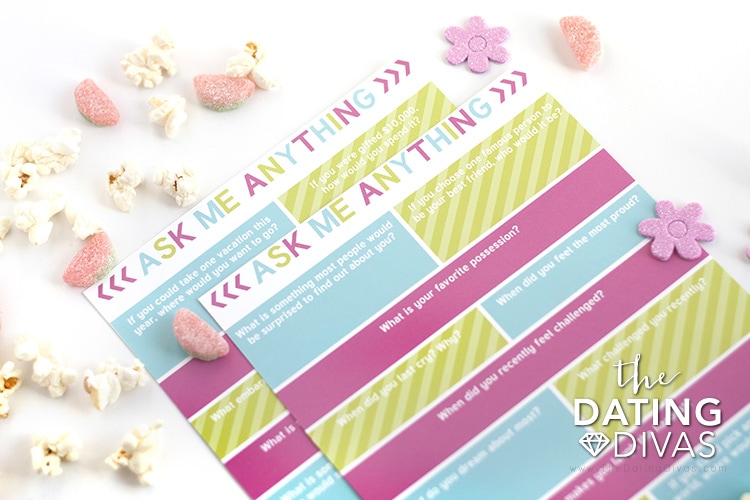 We have everything you need for a full evening of feeling closer and more connected to your spouse. Soak in each other and enjoy these moments of getting reacquainted with your spouse, their thoughts, their answers, and their favorite things!
UPDATE!!
We've received such great feedback from you all about wanting even MORE conversation starters for your marriage. Ones that really focus on the DEEP and IMPORTANT issues in marriage. So… we designed a whole NEW pack of Conversation Cards! These cards were designed to tackle the tough topics and really open up meaningful conversations.  
Our NEW Conversation Starters Kit includes printables for creating your own unique carrying case for your cards, plus the 250 question prompts in the following 5 categories:
1. Intimacy, 2. Finances, 3. Quality Time, 4. Romance, and 5. Family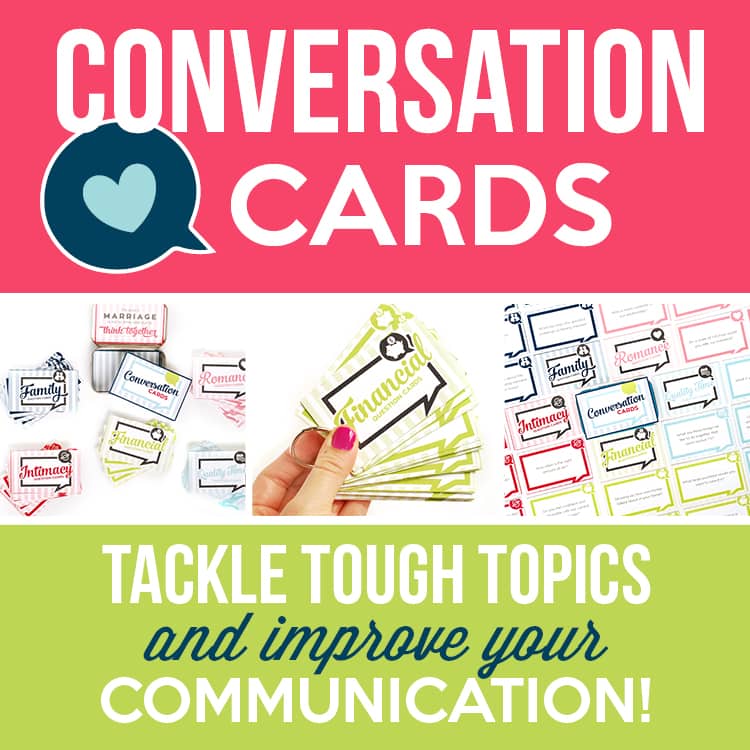 CLICK HERE to check out all the deets and purchase our NEW pack. 
Then make sure and come back to download your FREE Favorite Things Questionnaire!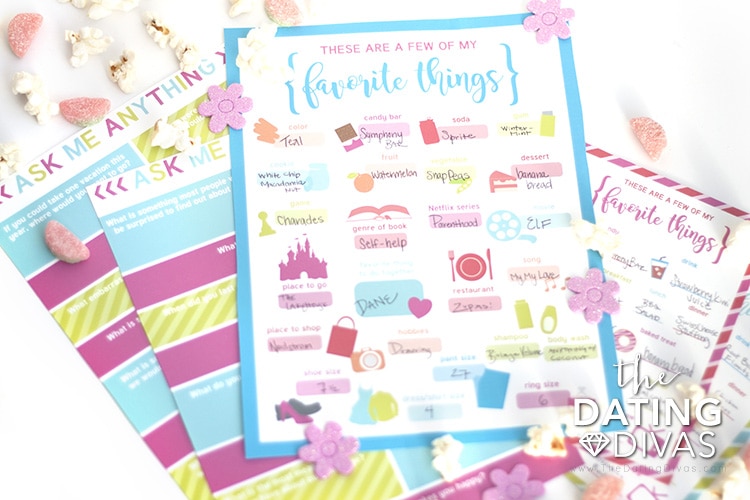 Favorite Things Questionnaire for Couples
Printables Designed by Carisa @ Messes to Memories Exclusively for The Dating Divas