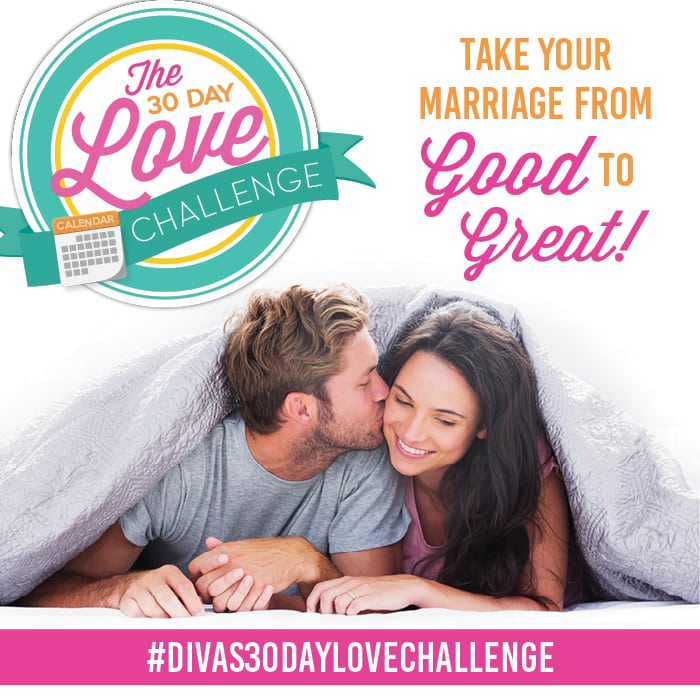 The Divas 30 Day Love Challenge
Hold on to your hats, ladies and gents!! Our 30 Days of Love Challenge is BACK by popular demand... and yep, you guessed it, it's BETTER THAN EVER!! We've revamped, beefed up, and are dishing out the best of the BEST quick and easy ideas for intentionally loving your spouse ON THE DAILY!
So without further adieu... we give you....
drumroll pleeeeeeeeaseeeee!!!

Ta-Da!! That's RIGHT! We are kicking off the new year with a...
Continue Reading