Spicy Lingerie + Spicy Food = Spicy Date Night
Raise your hand if you love spicy food! There are definitely people who live life by the saying, "If it's not spicy, I'm not eating it!" So this date idea is dedicated to all of you spicy lovers out there! Perhaps you have 10 different bottles of hot sauce in your fridge and your Google search history frequently shows "spicy food near me," yes, I'm talking to you!
Enjoy a hot date night that includes spicy lingerie, spicy food, and positions to spice up your sex life! It's time to turn up the AC because everything is about to get all hot and spicy!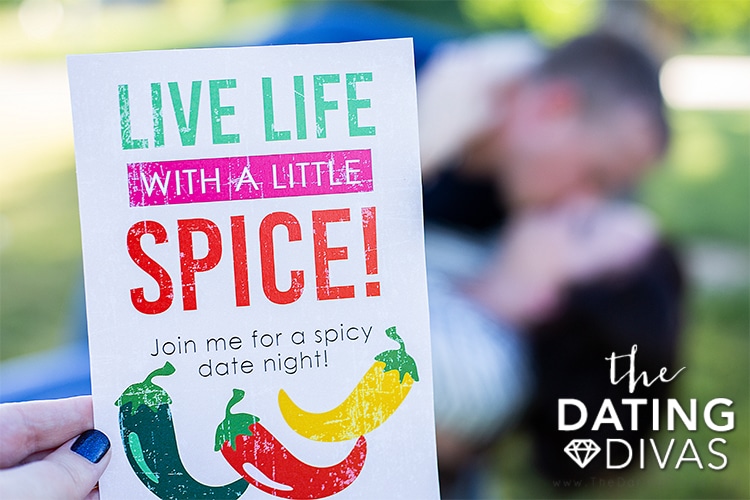 Disclaimer: This post contains affiliate links. To learn more about 'em, click here.
Spicy Printables
What's life without a little spice, right? Here we have all of the FREE printables you need to bring a little heat to your date night. In the free downloads, you will find:
Spicy Printable Invitation
Spicy Digital Invitation
Spicy Gift Tags
Spicy Invitations
Invite your spouse to a night of spicy lingerie and spicy food by printing and cutting out the invitation. The invitation reads, "Live life with a little spice! Join me for a spicy date night!"
If texting is more your style, we've also provided a spicy digital download. The digital download reads, "Love and food. It's all about the spice!" Simply download the invitation to your phone and text it to your sweetie with the details!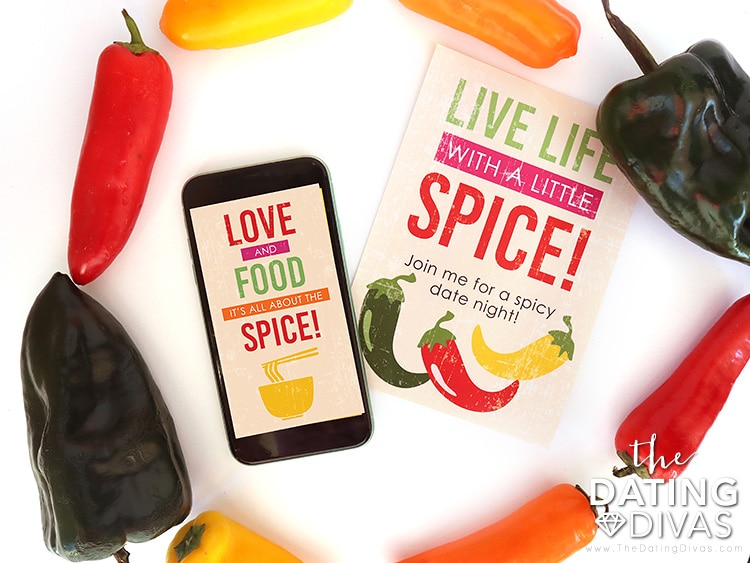 Spicy Gift Basket
There's no such thing as too spicy, wouldn't you agree? Here we've provided spicy gift tags for you to create the ultimate gift basket full of items to spice up your night! Print the tags, cut them out, and attach them to each spicy item. Ouch! This basket is going to be so spicy and hot! 😉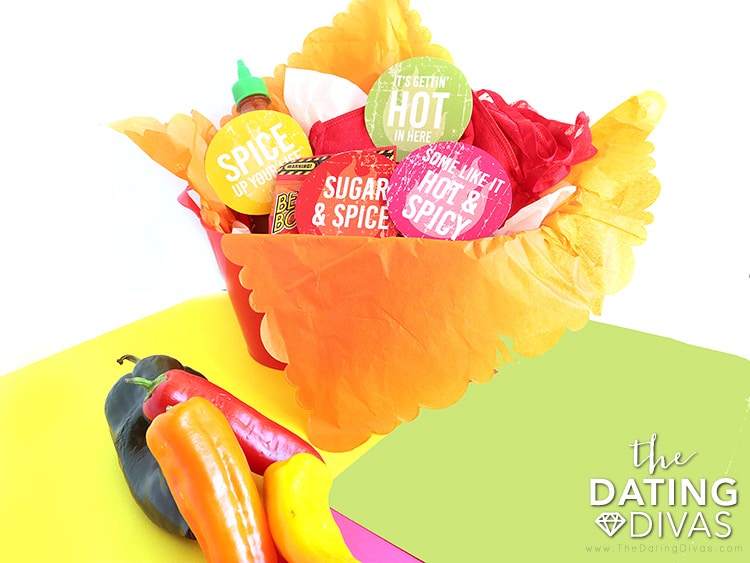 In the free download, you will find four tags:
Sugar & Spice
Spice Up Your Life
It's Gettin' Hot in Here
Some Like it Hot
Ideas for Spicy Gifts
If you need ideas for what to put in your spicy gift basket, no worries—we've got you covered! Check out the spicy list below!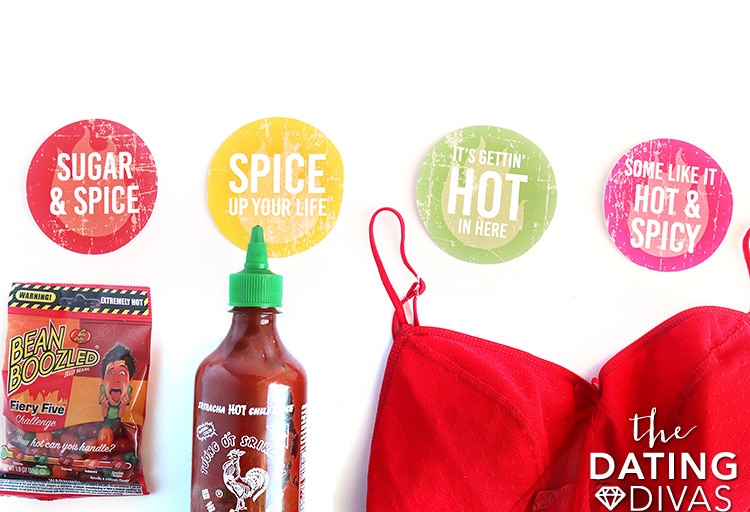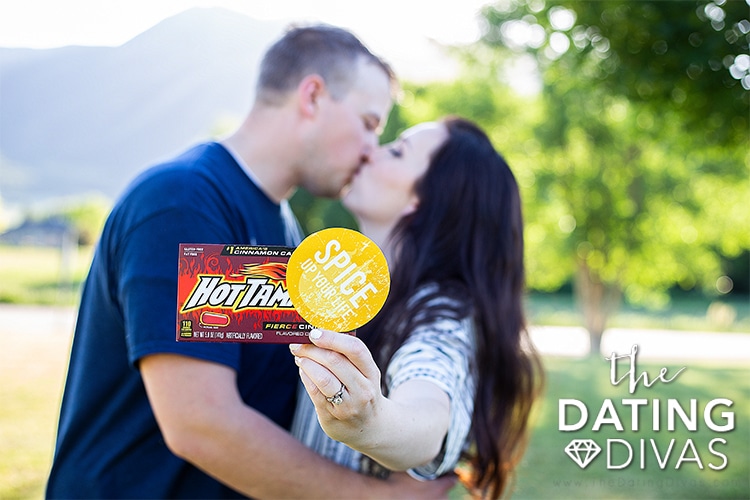 Spicy Food
Can you even have a spicy date night without eating spicy food? You can definitely search for "spicy food near me," or you can try your hand at these spicy food recipes: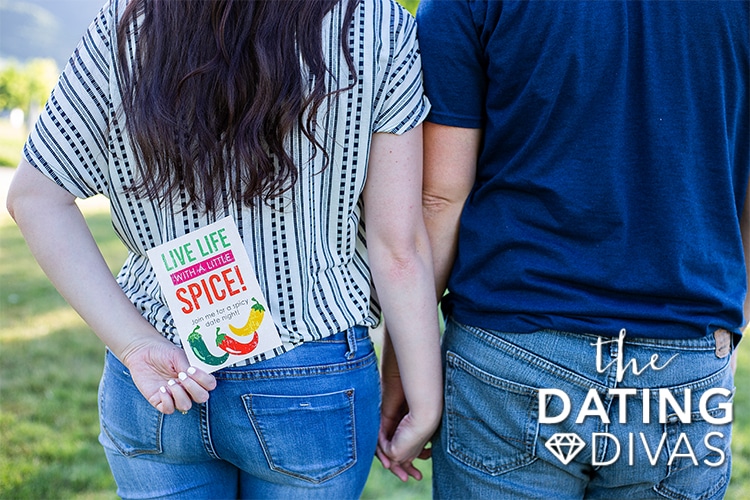 spicy Sex Positions
End your hot date night with some spicy sex! 😉 We've gathered up a few ideas for spicy sex positions that you and your sweetie will just love!
For a night of spicy sex, we suggest you try out 25 Best Sex Positions in a Jar! If it's getting a little too hot, you can cool off in the water with our tips on How to "Shower Sex" Like a Pro. And if you aren't ready for the night to end, check out our tips on How to Make Sex Last Longer. Is it getting hot in here or what?!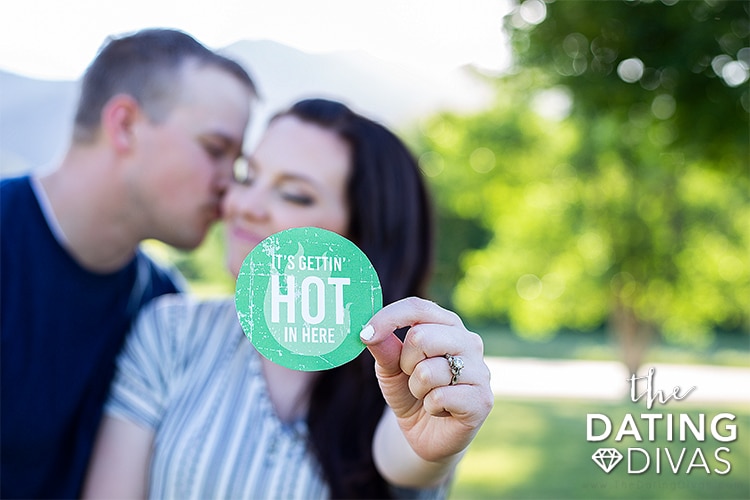 Whew! Now you have all of the sexy ideas to make your night a little spicier! So get out there, Hot Stuff! It's time to live life with a little spice!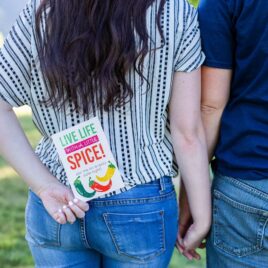 Spicy Date Night
Printables Designed by Courtney @ Paperelli Exclusively for The Dating Divas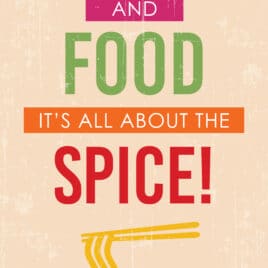 Digital Invitation
Printables Designed by Courtney @ Paperelli Exclusively for The Dating Divas