International Women's Day Inspiration
Women are extraordinary. We could just end this post right there, but we actually have a few things to say about International Women's Day. Start straightening your crown because you deserve some praise! Every March 8th, we have to opportunity to really celebrate those ladies in our life. We want to help you celebrate each other with some positive words and extra sweet textable notes! Start making your list of influential women in your life, because it's time to get those pens writing and fingers texting.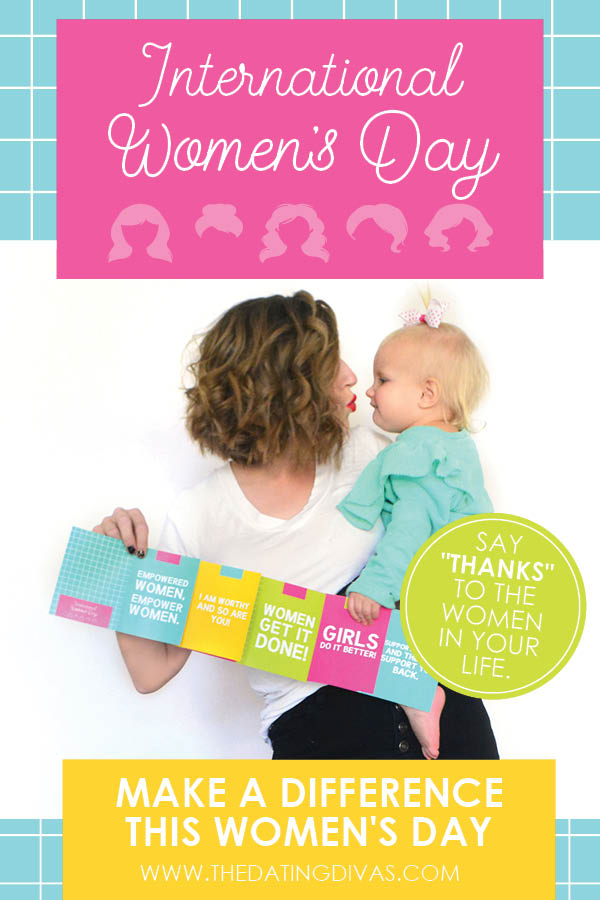 What is International Women's Day
Did you know that there was a whole day to celebrate womanhood? If you've ever wondered to yourself, "What is International Women's Day?" I'm sure you aren't alone. But from now on, you are going to be the one answering that question!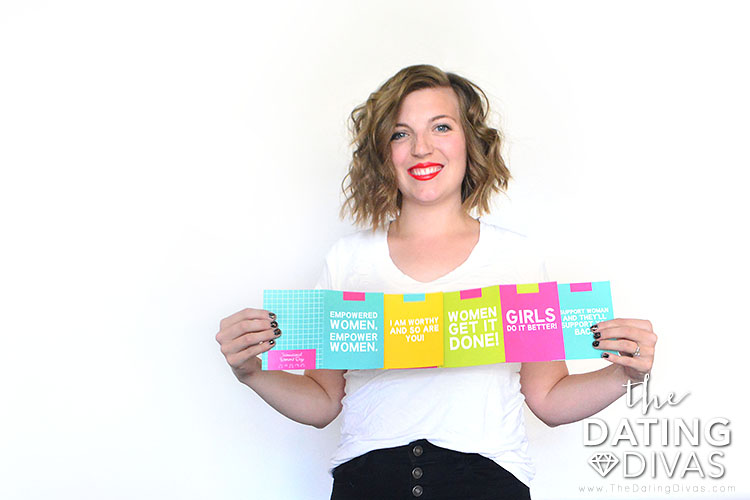 From the celebration's own website, "International Women's Day (March 8th) is a global day celebrating the social, economic, cultural and political achievements of women." There's no need to question each year, "When is International Women's Day?" because it is always on March 8th and has been recognized since 1911! It started because of strong women who saw the need for improvement in all of those aspects of life: social, economic, cultural, and political.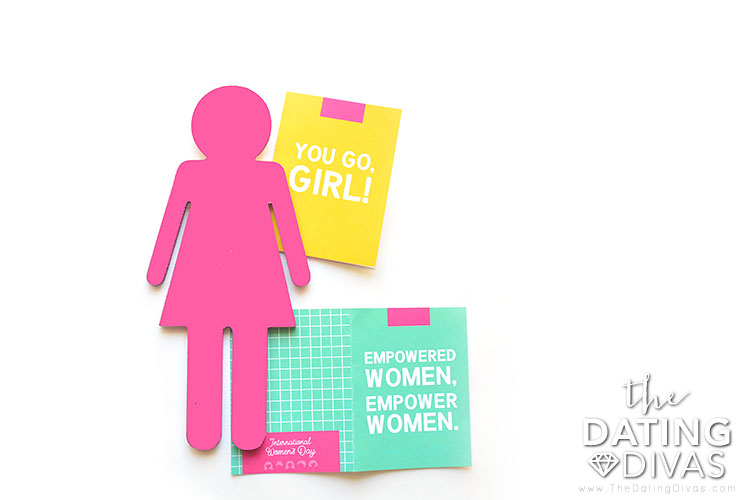 Happy International Women's Day
Now that you have a little bit of the background, it's time to shout it out! We have some great cards to print or text with some strong and happy International Women's Day quotes. How sweet would it be to also include an invitation to go out and enjoy some girl time on this special day!?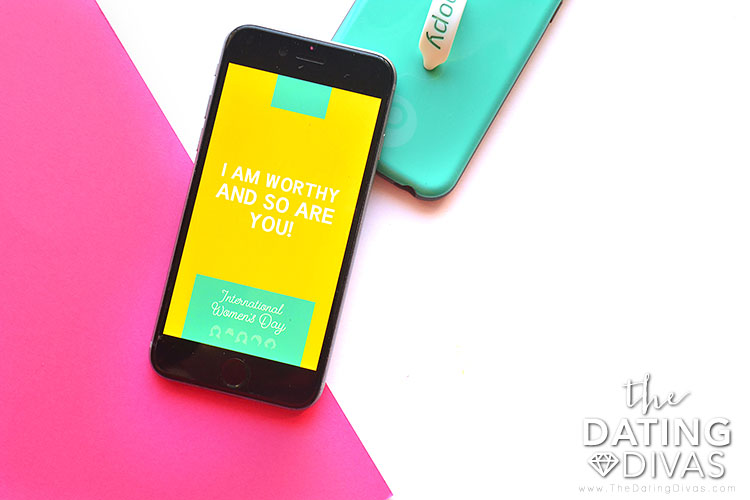 Printable Note Card
I wanted the printables to be strong, fun, and bold – just like our female role models! – And Courtney at Paperelli totally delivered. I love that I can use the printable versions for some good-old snail mail just for International Women's Day. Just cut, fold, and write away.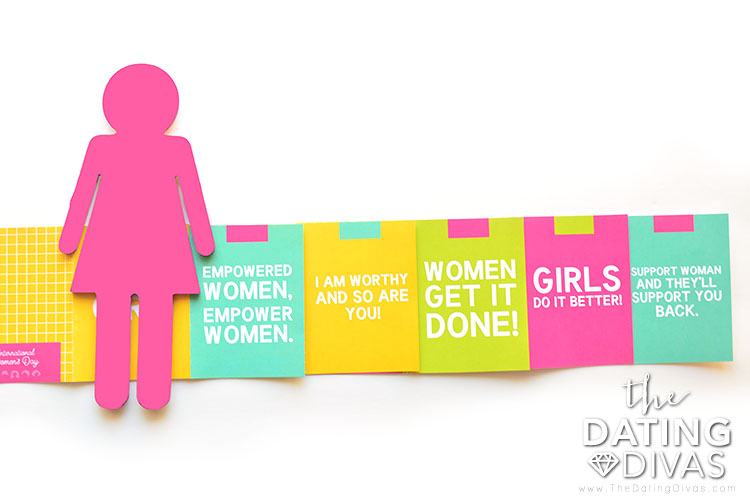 I've been blessed to be surrounded by so many wonderful women that I may have to print a few copies. :p Not only that, but I want my baby girls to know they are wonderful and powerful and capable. I'm going to write them notes on these and save them for when they are older. It will be a little keepsake of my dreams for them.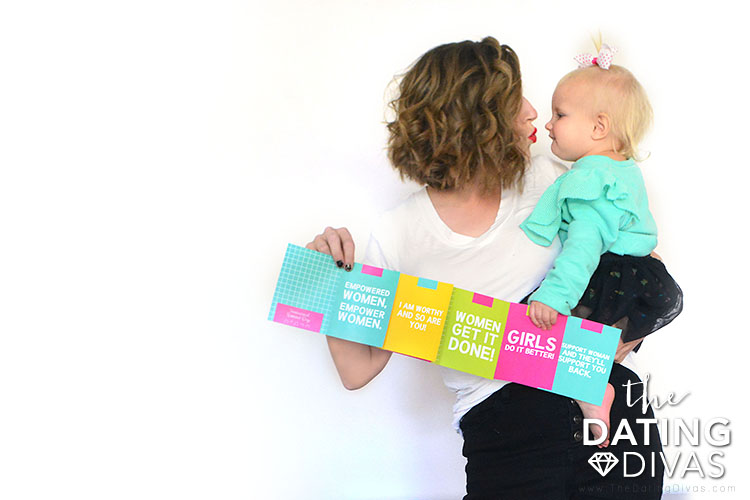 Textable or InstaStories Graphics
If the post office isn't on your list of "can-dos" today, then simplify! Download whatever specific International Women's Day quote graphic you want to send. Hey! Download them all. We can bet that more influential women will pop into your head throughout the day.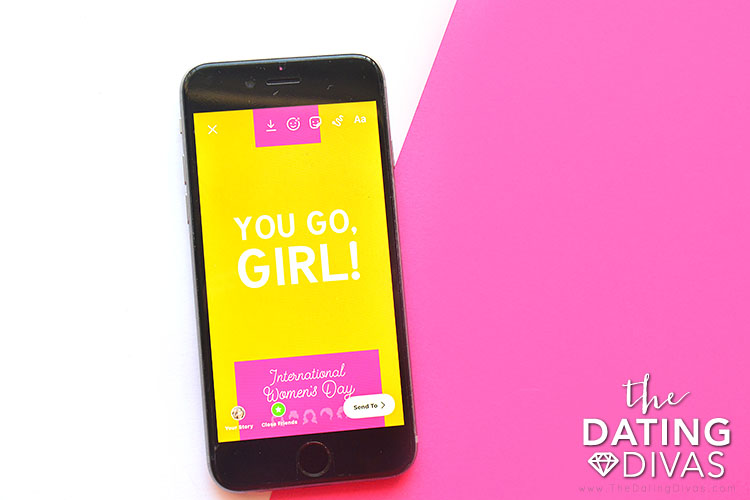 Each of these simple thoughts breath power. Breathe that power out to your followers by posting on your Instagram stories too!
Women are great.
We are worthy.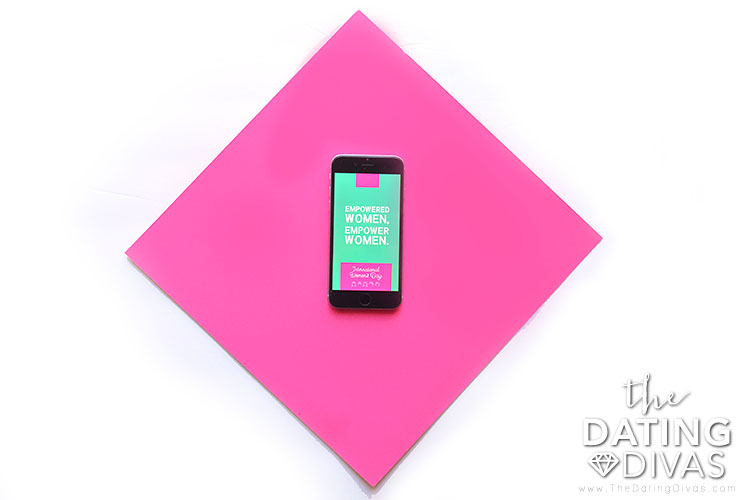 This doesn't take away from how great our men are (We're obviously obsessed with them over here :p ), it just allows us to feel pride in what we have done. But not only that, it gives us the motivation to keep working towards positive change all over the world – not just our little corner.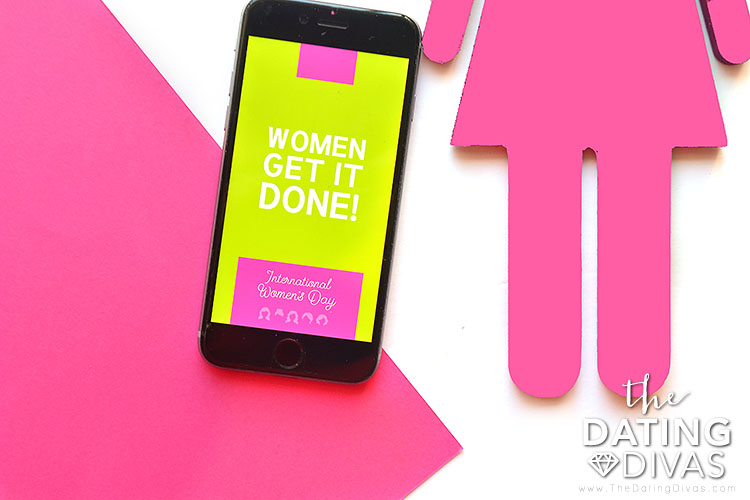 Enjoy your time celebrating your female friends this International Women's Day. If you want to do more than the text or card, we have some Girls Night Out Ideas. Or you could throw a Bunco night,  Style Swap, or our number 1: A Favorite Things Party!
International Women's Day
"Printables Designed by COURTNEY @ PAPERELLI Exclusively for The Dating Divas
International Women's Day Text Graphic 1
"Printables Designed by COURTNEY @ PAPERELLI Exclusively for The Dating Divas
International Women's Day Text Graphic 2
"Printables Designed by COURTNEY @ PAPERELLI Exclusively for The Dating Divas