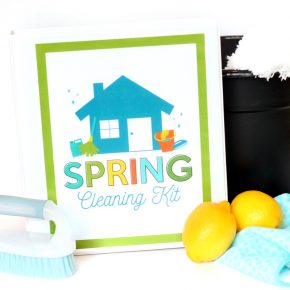 Spring Cleaning Ideas for the Family
We look forward to Spring Cleaning because it is a fresh start to get cleaned up and organized, but sometimes cleaning the whole house can seem a bit daunting. After we finish our Spring Cleaning, I always resolve to keep the house clean by doing a little each day... despite our best efforts, it's pretty tricky to stay on top of the cleaning without some sort of checklist or routine to hold me accountable.
Our spring cleaning kit...
Continue Reading