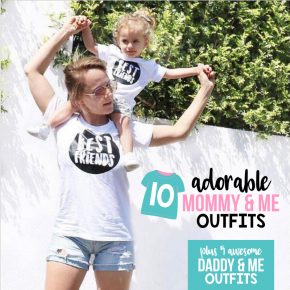 How sweet is little kid clothing?! Seriously the cutest! And know what is even better? Matching that sweet little babe! These outfits are darling in both tiny size and in normal size. These kids aren't going to always be willing to match us, so we have to take advantage of it while we can ;) We have got...
10 outfits to match mommy plus 5 outfits to match daddy!
Disclaimer: This post contains affiliate links. To learn more about them, click here.

We found...
Continue Reading