The Best Sex Apps for Couples
Dinner is cleaned up, kids are bathed, brushed, and tucked into bed, and you and your sweetie give each other that look. Then, you head to the bedroom, slip under the sheets, and… grab your phones and start mindlessly scrolling?! Does this sound like your situation? If so, we think you might need something new to look at on those phones to help give you a little boost in the bedroom! That's why we've rounded up some of the best, clean Diva-approved sex apps to help keep things fun and fresh in bed!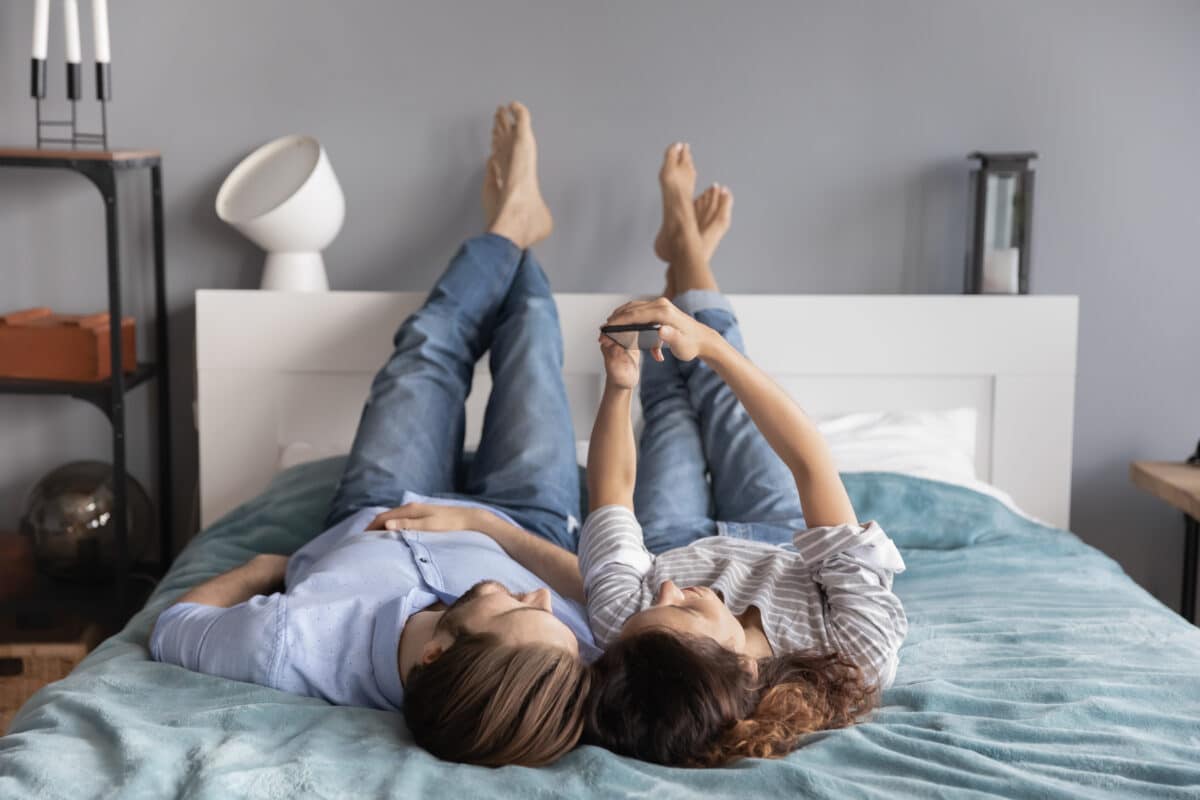 We've scoured the internet, personally downloaded (and, in some cases, uninstalled very quickly!) several apps for couples, and filtered through the yucky stuff to give you the absolute best sex apps for you and your sweetie to enjoy together. These sex apps are the best of the best, with diva-approved content and ideas, and we hope they will help you and your spouse become closer to one another in the bedroom! Take a look at them all below!
7 Sex Apps for Couples
1. Room Service Apps by The Dating Divas: Room Service is a sexy new digital product that includes customized sex games for couples to help you take your sex life to the next level! They are companion HIS and HERS apps, so you'll be able to take turns taking charge in the bedroom.
The best part? There are 48 sex games between the HIS and HERS apps! Some games include: Naked Charades, Frisky Fortune Cookie, Moonlight Dancing, Movie Makeout, Sexy This or That, Turn-on Treat, Blindfold 'n Feed, and Spicy Yoga Melt (and there are 40 more!) We really can't recommend this app enough!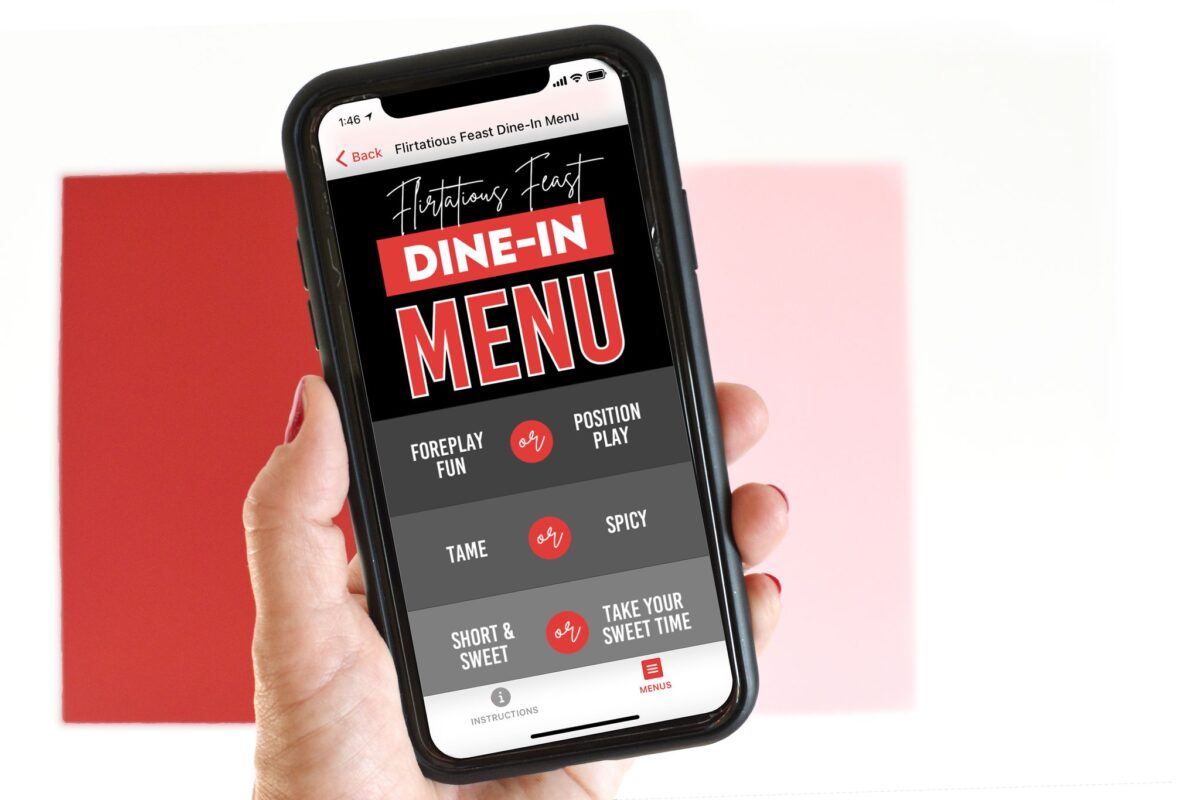 2. Ultimate Intimacy App: The Ultimate Intimacy App is a free app created by two Christian couples on a mission to "strengthen marriages by making lovemaking fun and deepening couples' connection and intimacy." It's a fun, fresh, clean, and spicy intimacy app that requires no prep at all!
It has conversation starters, intimacy games, 200+ non-graphic sex positions, and more. We love this app so much we even wrote another post about it! Read more about the Ultimate Intimacy App!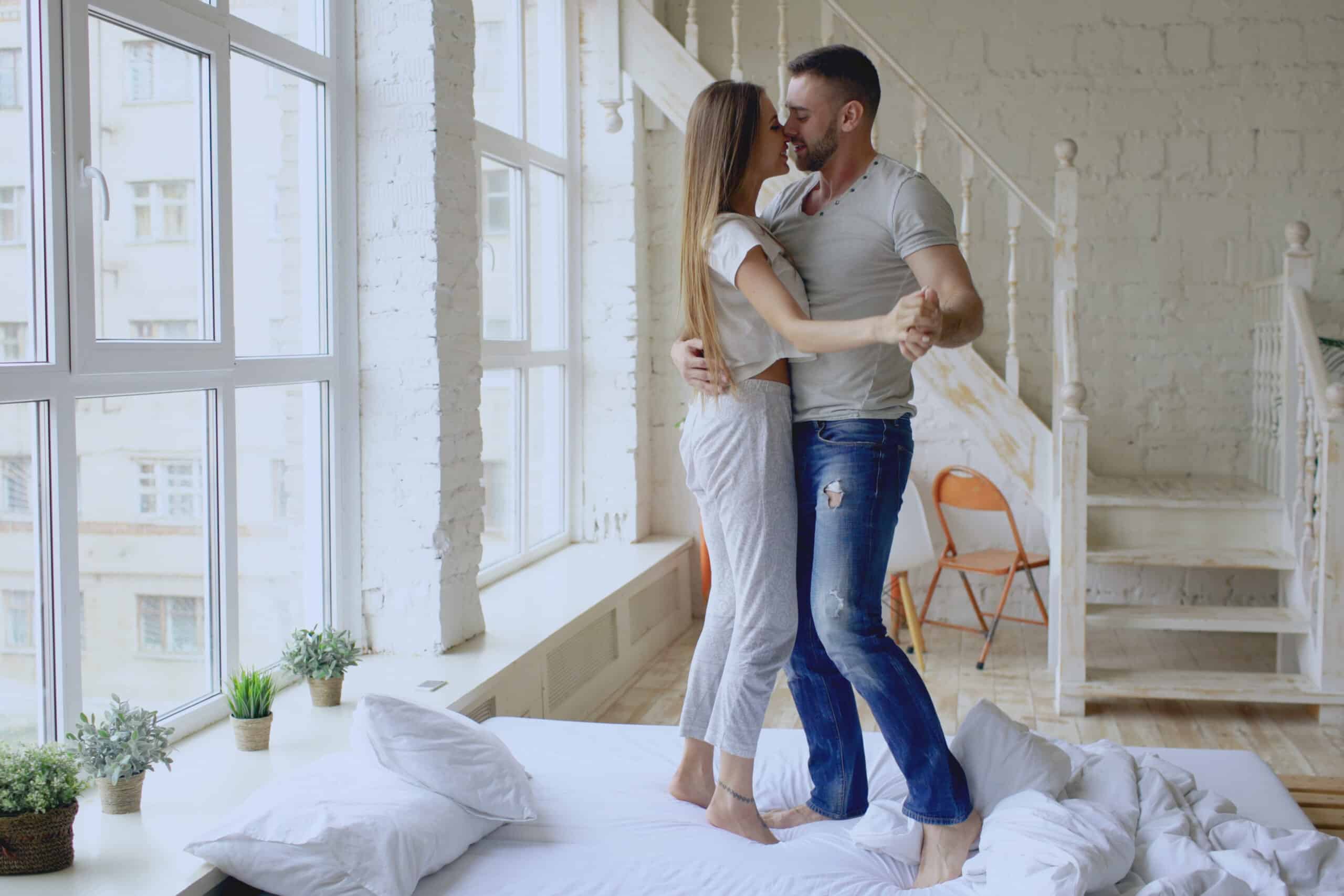 3. Intimately Us App: Intimately Us is another sex app aimed at helping married couples deepen their connection and spice up their sex lives. There is absolutely no nudity, porn, or inappropriate content on this app, making it a safe and clean option for you and your sweetie!
It has couple's quizzes, daily intimacy challenges, conversation starters, and hundreds of date ideas! This one is definitely worth trying out! Read more of what we had to say about the Intimately Us App!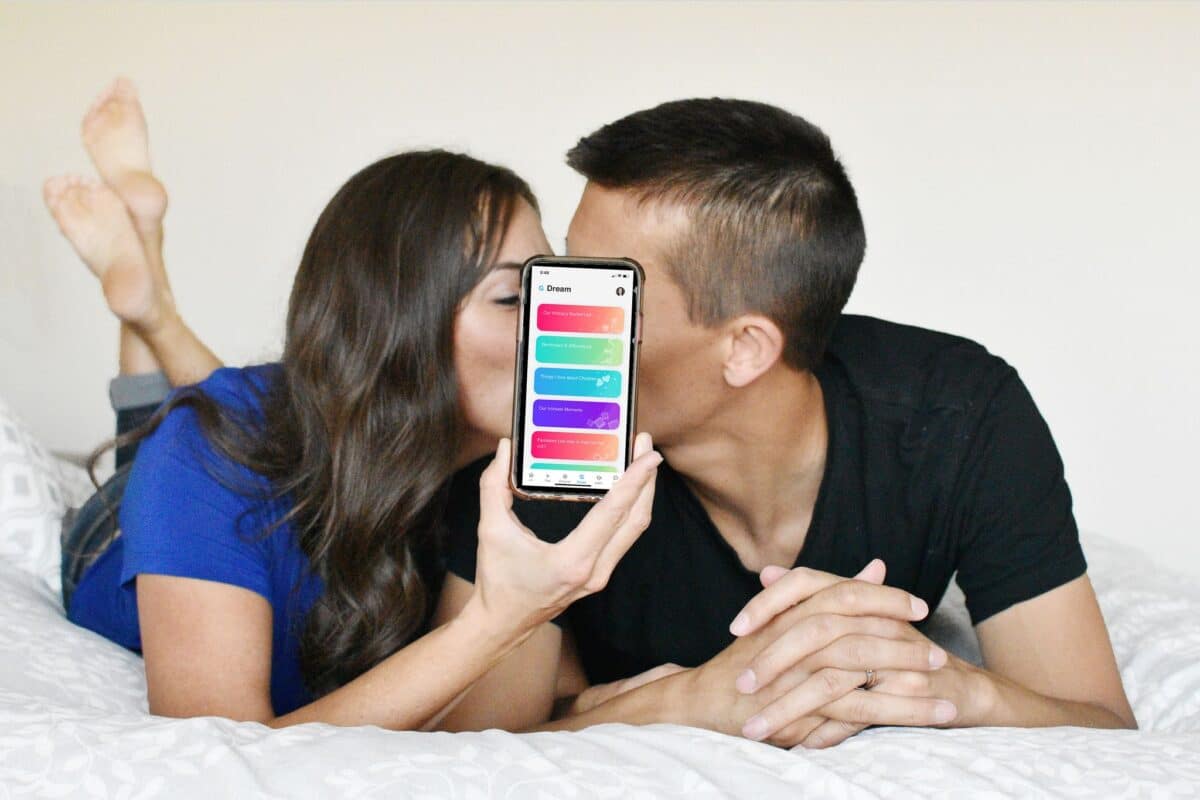 4. Just Between Us App: The Just Between Us App is a private message app marketed as an "intimate chat just for two!" We absolutely love that no one else can see your messages except for the ONE person you are synced with.
You can password protect the app on your phone, so little ones can't accidentally open up your private and spicy chats–AND the contents of the messages aren't revealed when the notification pops up on your phone! This sex app is a great way to keep sexy messages with your spouse for their eyes only!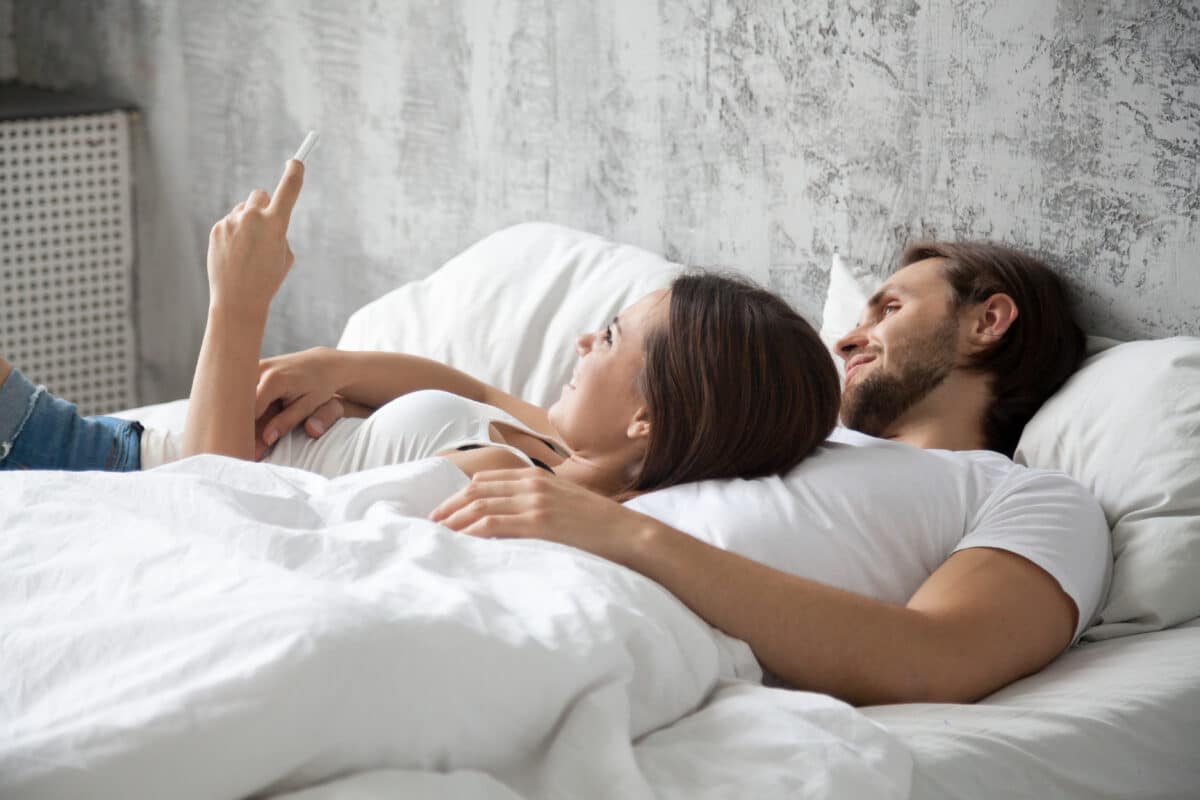 5. Dollar Dates and Holi-Date Apps by The Dating Divas: If you haven't tried out these amazing apps, you are totally missing out! These flirty and fun date apps are ONLY ONE DOLLAR! Yes, you read that right! We're talkin' activities, games, invitations, instructions–EVERYTHING you need to have fun while connecting with your sweetie, and we've kept it ALL digital.
Here's how it works:
Each month, year after year, we will email a fully curated, themed, done-for-you date straight to your inbox.
​Simply click on the link in your email to reveal your date on your phone.
Then, send your sweetheart the themed, textable invitation to kick things off.
Finally, enjoy fun, meaningful activities to get you connecting with your sweetheart for the rest of the night! From learning something new together to a fun and frisky bedroom element, these dates have it ALL.
Seriously, you need to sign up for them right now! Sign up right here to try one out for FREE!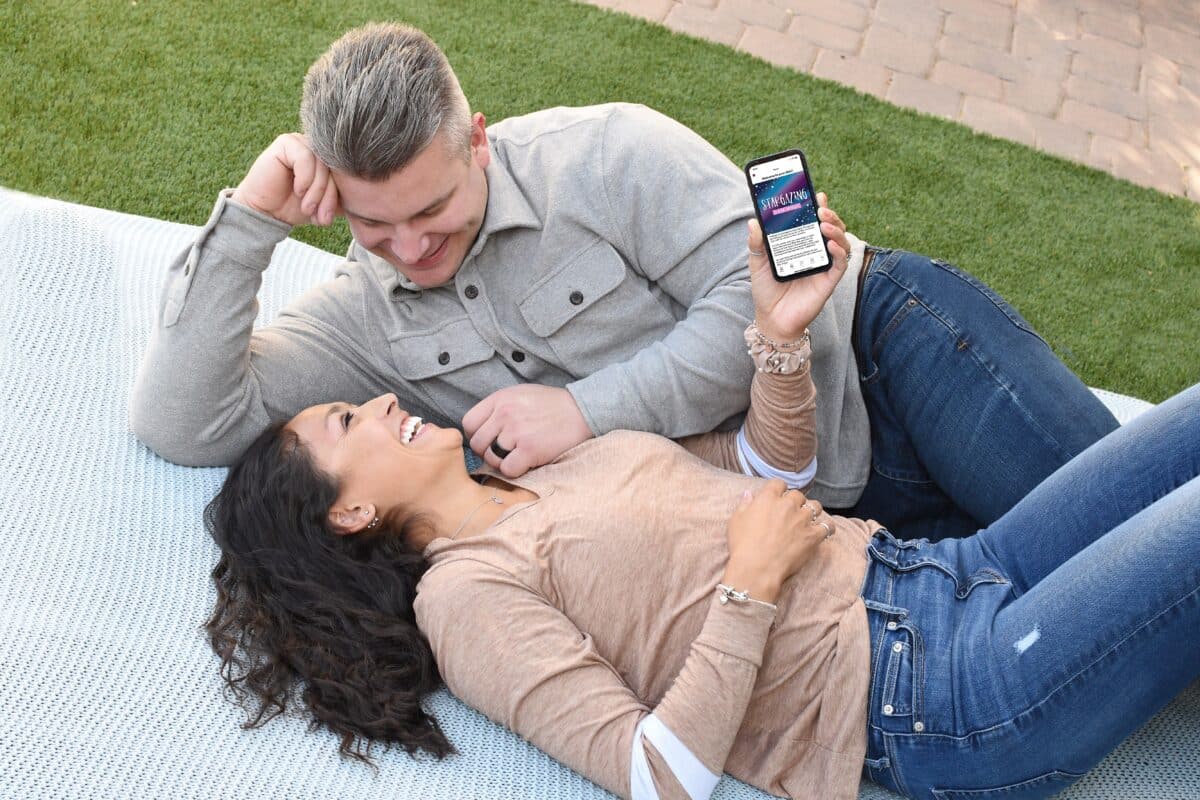 6. Gottman Card Decks App: This app is amazing for helping improve your emotional and sexual intimacy with your spouse. It has several themed card decks with questions to ask your spouse as well as suggestions or prompts for things to do and say. In addition, there are question decks with everything from Expressing Needs and Giving Appreciation to Date and Sex Questions.
Disclaimer: This app also has three Spicy Decks labeled Salsa (Mild), Salsa (Medium), and Salsa (Hot). These have sex questions, suggestions, and prompts you can try depending on you and your spouse's comfort levels. Also, please be aware that a few of the Salsa (Hot) cards have questions and prompts involving masturbation. Here at The Dating Divas, we fully support and encourage intimacy with your spouse rather than alone.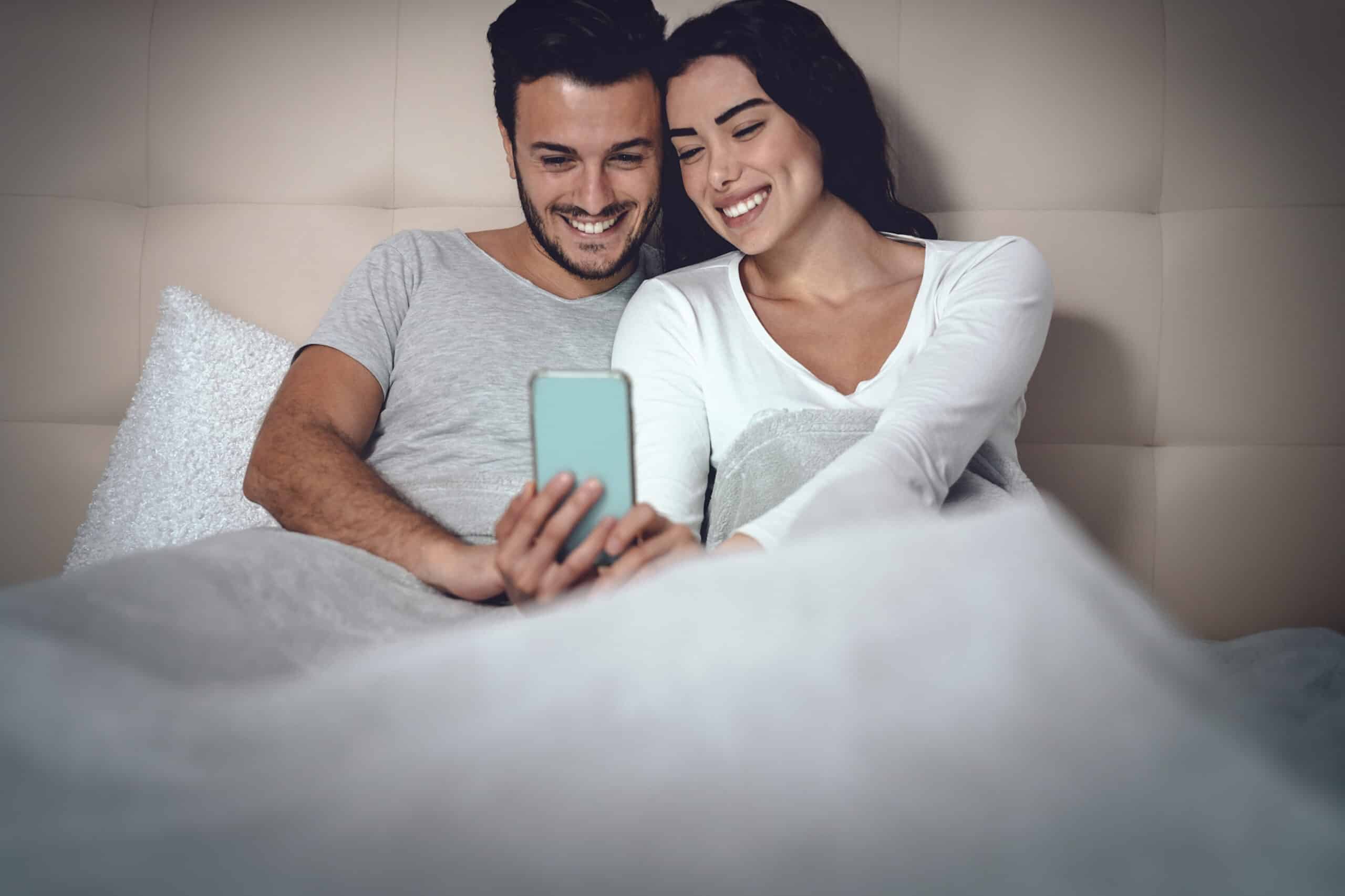 7. ForePLAY Fixes by The Dating Divas: While this is not technically a sex app, we believe this totally deserves a spot on the list because:
It's digital (spicy text suggestions sent right to your phone)
It will help you experience a stronger relationship with your spouse, both in and out of the bedroom!
ForePLAY Fixes is a text subscription service where steamy yet tasteful romance ideas are sent straight to your cell phone 3 days a week, month after month, year after year! On Mondays, husbands will receive a text with a creative and unique way to turn up the passion in the bedroom. Then, on Wednesday, wives will receive a completely different spicy text. Every Friday, both husbands and wives will receive the same text with a sexy date idea. Intrigued? We bet you are! You should totally try out ForePLAY Fixes today!
The purpose of this subscription is to provide the users with classy, sexy suggestions to try in their relationship. Often times, couples get into their routine and can forget to be flirtatious or intentionally sexy. These ideas are sent and then brought to the forefront of your mind, helping bring out your sexy side OR giving you the motivation to try something new and keep things fresh in your relationship. This program is for both husbands and wives, and the reviews on both sides are fantastic.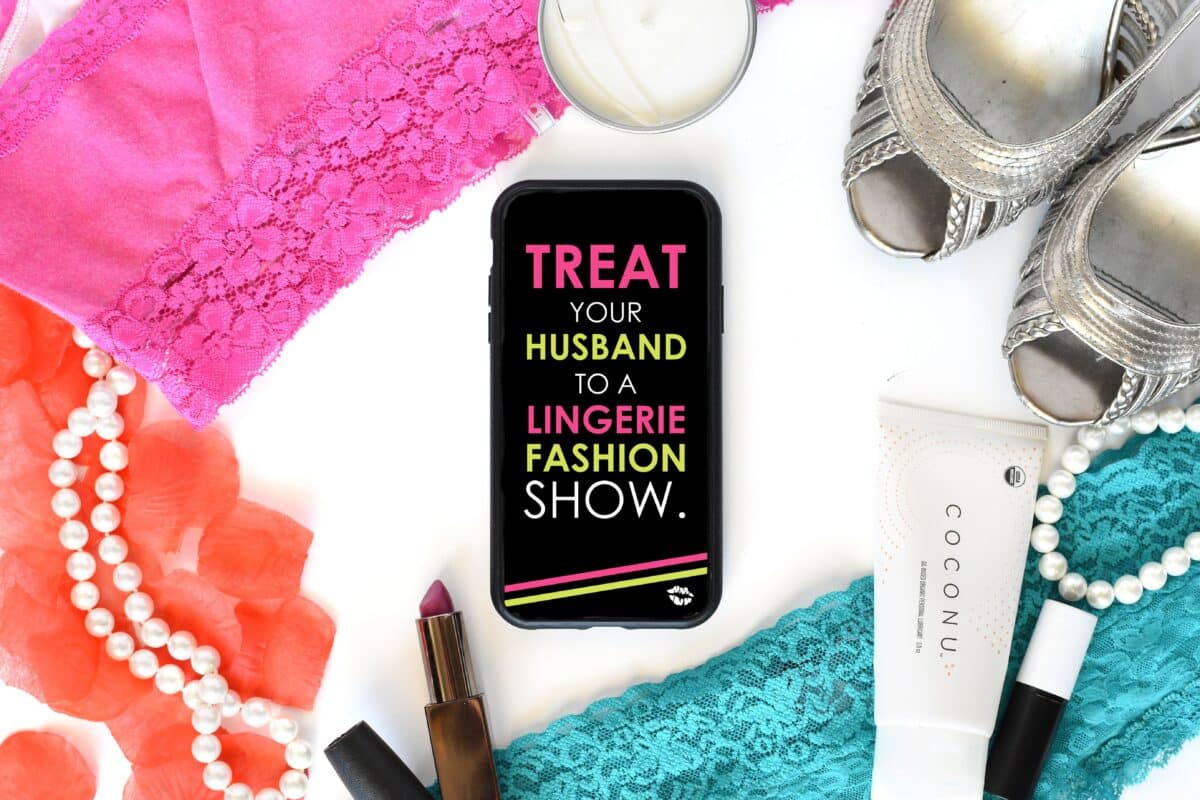 There you go! Seven of the most amazing sex apps for couples that you can download and try out today! We're so happy we can help you find clean and safe ways to grow closer to your spouse, and we just LOVE that you are making the effort to improve your relationship!
Of course, if you need even more ways to spice up your sex life, we have some of the BEST sexy date ideas right here on our blog! Now, go download some apps and ROCK your sweetie's world!