Things to Do in Orlando for Couples & Families
Planning a trip to Orlando? We've gathered up a list of our 50 favorite ideas of things to do in Orlando – everything from fun activities with kids to romantic or adventurous date nights you have to try! You may want to add a few extra days to your vacation, because you are going to want to do all of these. Let's get started!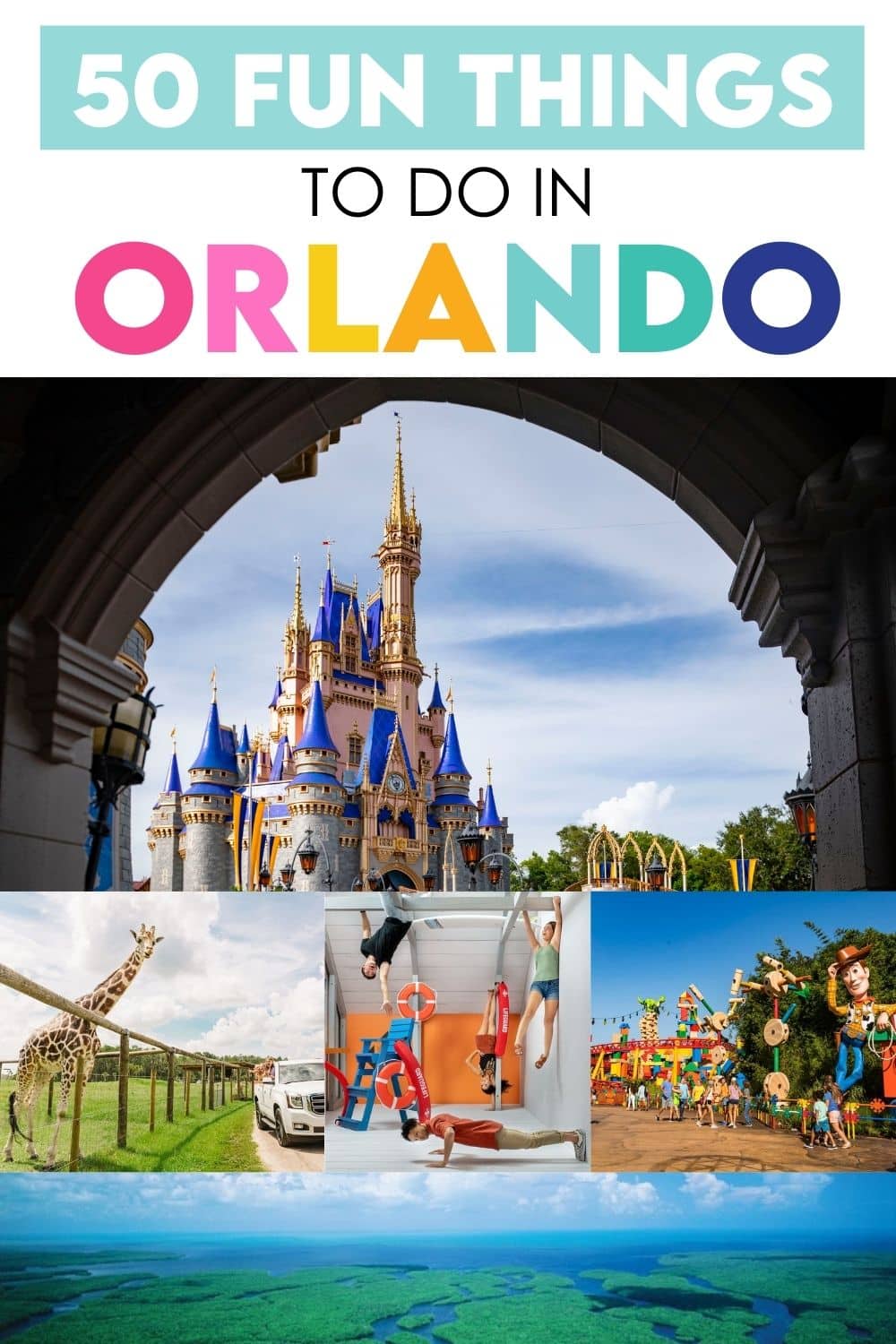 Disclaimer: This post contains affiliate links. To learn more about 'em, click here.
Table of Contents
Fun Things to Do in Orlando With Kids
1. Seaworld Orlando– This classic stop is a must-see for your Orlando vacation! With rides, animal attractions, and even Sesame Street Lands for the littles, there is something for everyone at Seaworld!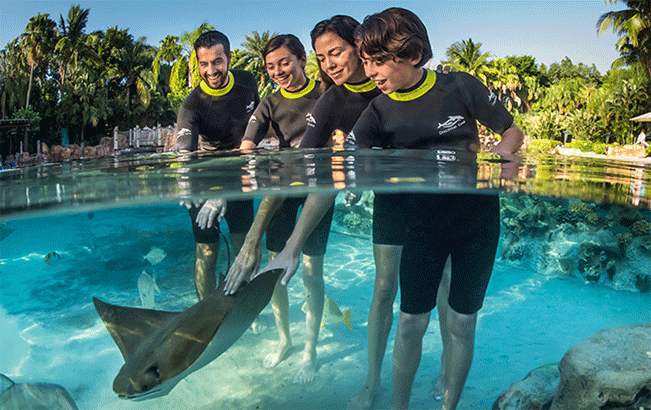 2. Harry Potter World– Although this is technically a part of the next attraction on our list, it's so awesome that it deserved its own place on our list! If you have any Harry Potter fans in your family, they will go crazy for Hogsmeade and Diagon Alley. Buy a magic wand, try a butterbeer, and pretend you got your acceptance letter to Hogwarts for a day!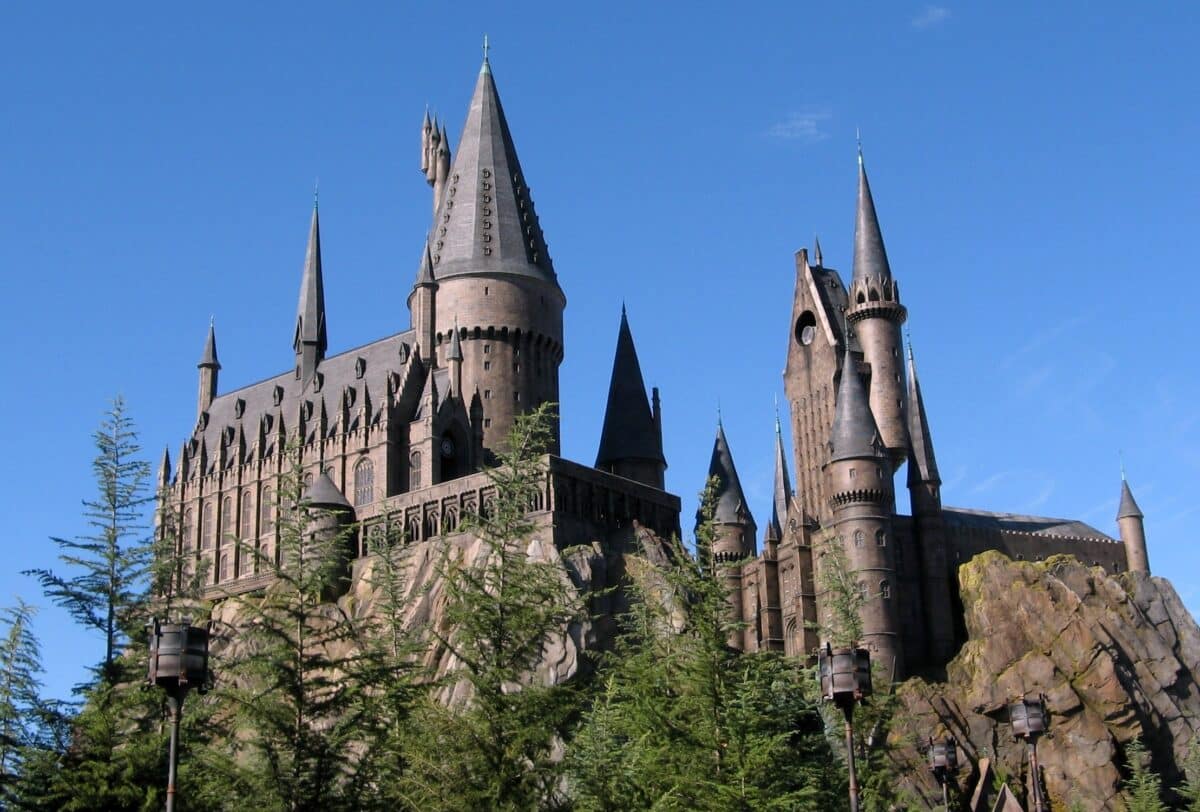 3. Universal Studios– This theme park full of coasters is perfect for thrill seekers and adventure lovers! Watch some shows, do some epic shopping, and ride some insane rides for a day you won't forget. (You know what? Better make it two days.)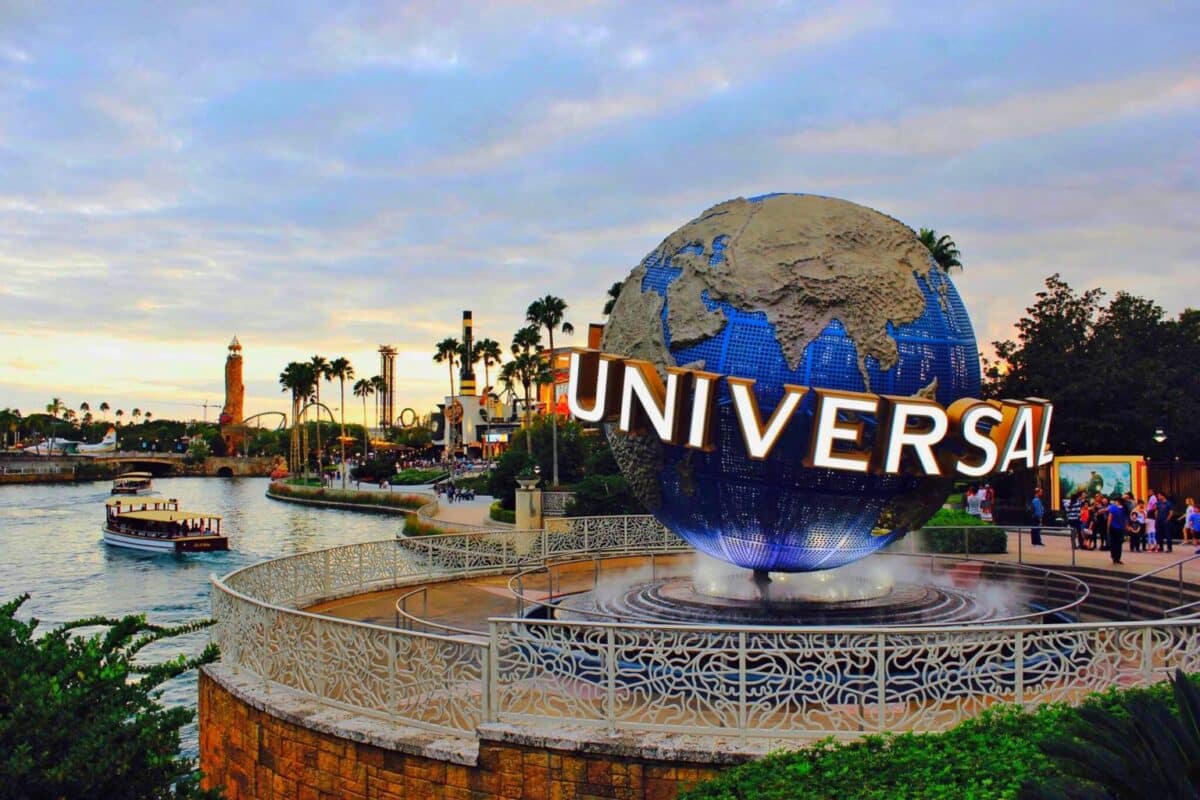 4. Disney's Magic Kingdom– The most classically Disney of all the parks, you absolutely cannot skip Magic Kingdom. Take a photo in front of the castle, ride all the rides you've heard about your whole life, and let your kiddos take some photos with their favorite Disney characters! Don't forget your matching Disney vacation shirts.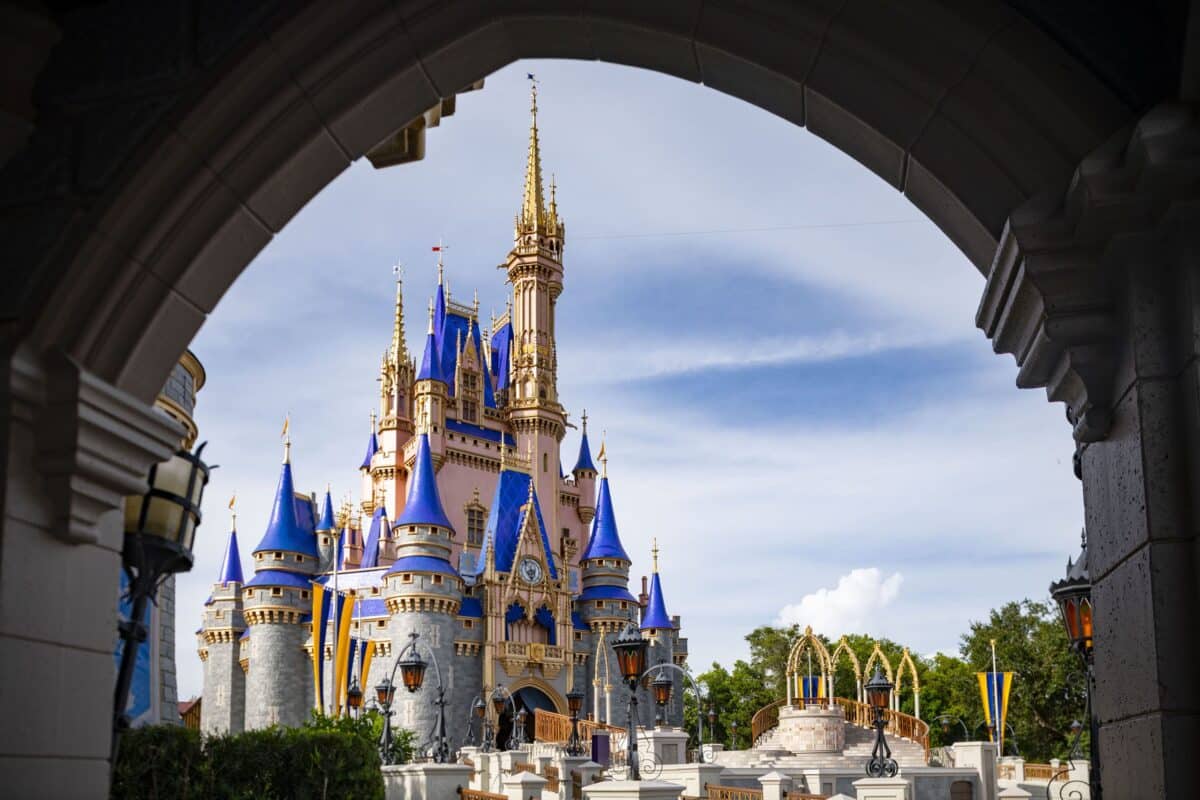 5. Drive-thru Safari Park– In between parks, take a load off and stay off your feet with this awesome stop! You don't have to sacrifice comfort to have an awesome experience here.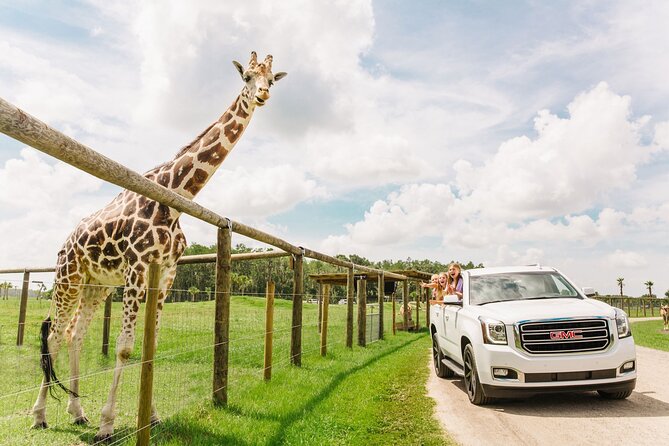 6. Museum of Illusions– Your vacation can take a turn for the weird with this unique and awesome museum. We won't ruin any of the fun–these illusions are something you will need to see with your own two eyes.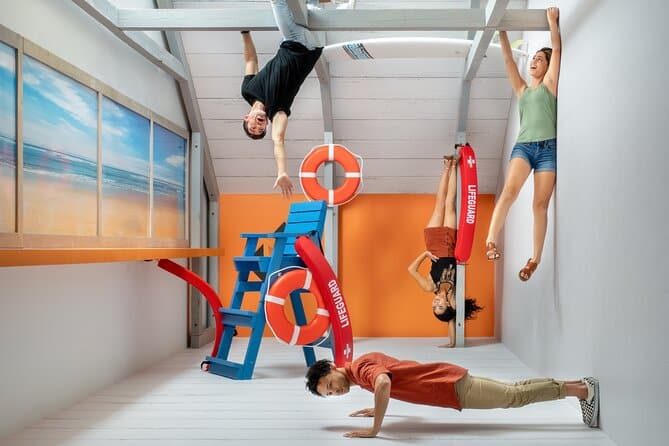 7. Legoland– Lego lovers will go crazy over this unique and awesome park. You'll want to book out an entire day to see and do all there is to do at Legoland! Carry all your stuff in this awesome Lego backpack and you'll blend right in.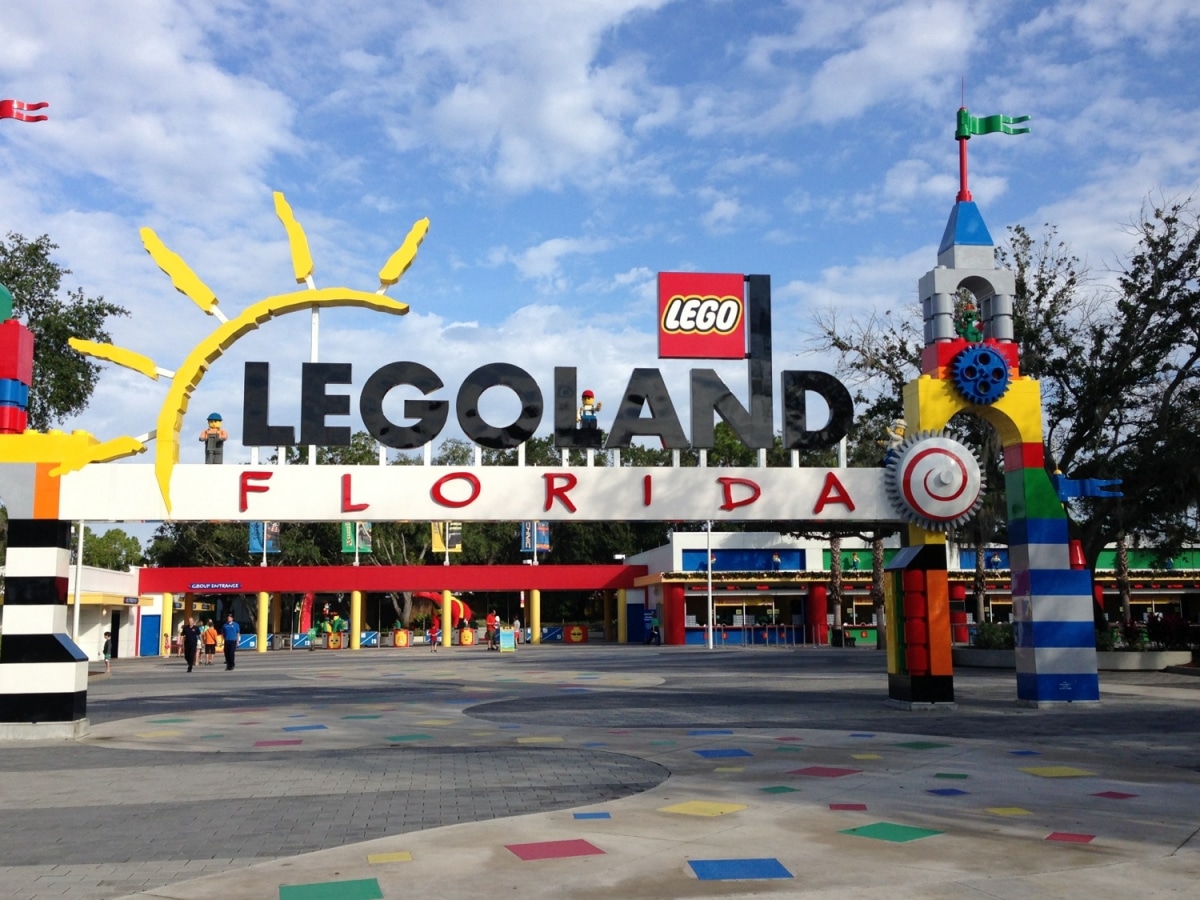 8. ICON Park– If you don't leave Orlando completely theme-parked out, then did you even really visit Orlando? Don't forget to add ICON park to your list. It actually contains many of the other must-do attractions from this list!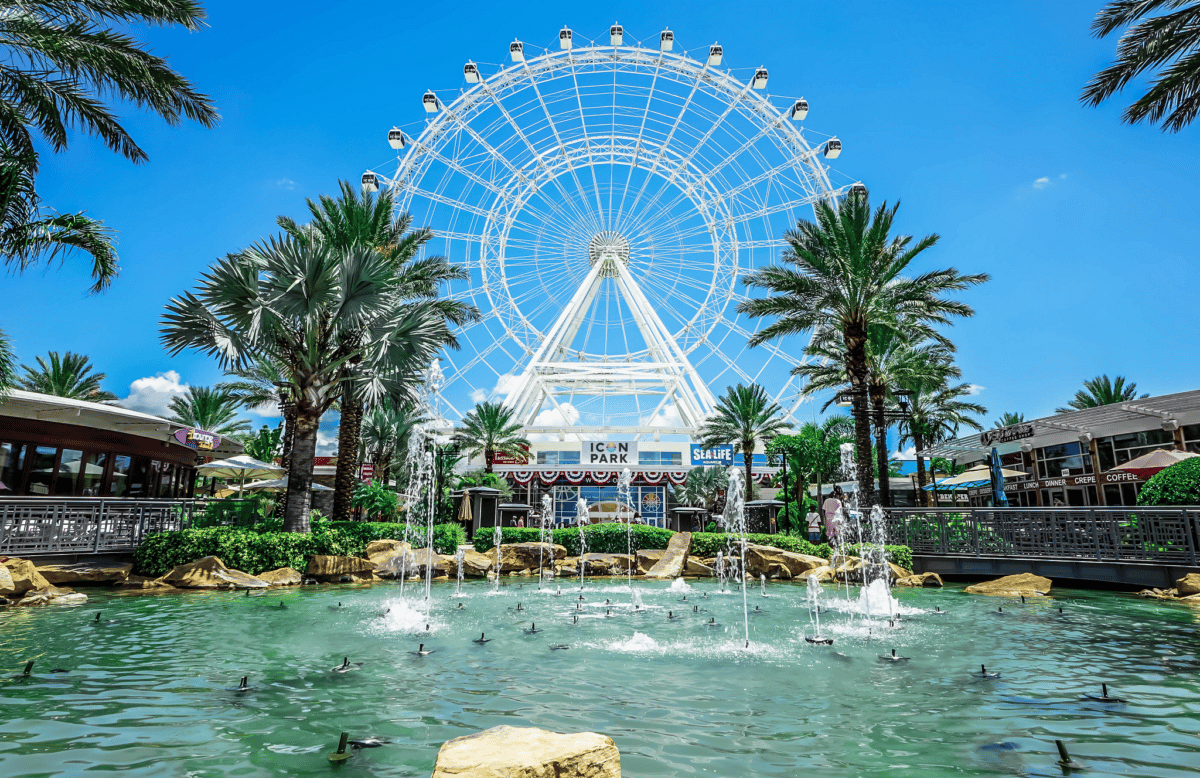 9. Crayola Experience– With plenty to see and do, the Crayola Experience is truly a must-see on your trip! See the Crayon factory show, play on the playground, and of course create some awesome art! Get your kids hyped for the trip with some mess free Color Wonder on your way!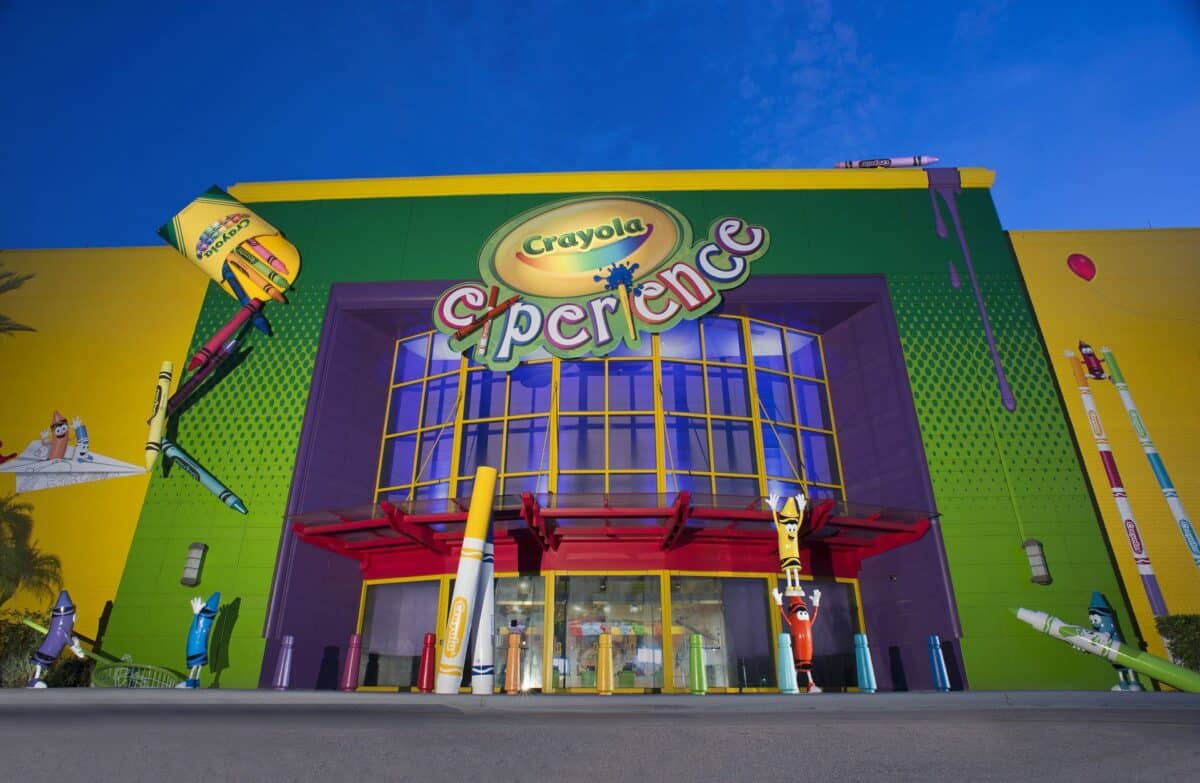 10. Everglades National Park– Cross an awesome national park off your list with this stop! Your family won't be able to get enough of the unique wildlife found only in the Everglades.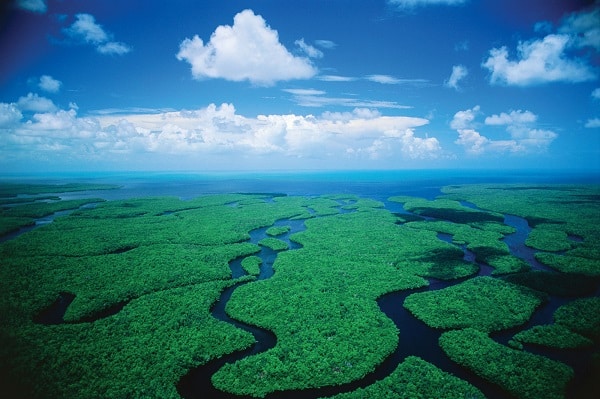 11. Kennedy Space Center– 10… 9… 8… Oh, I can't wait! Space lovers will go crazy for this awesome and educational stop! Carry all your stuff in this Space Backpack for some extra fun!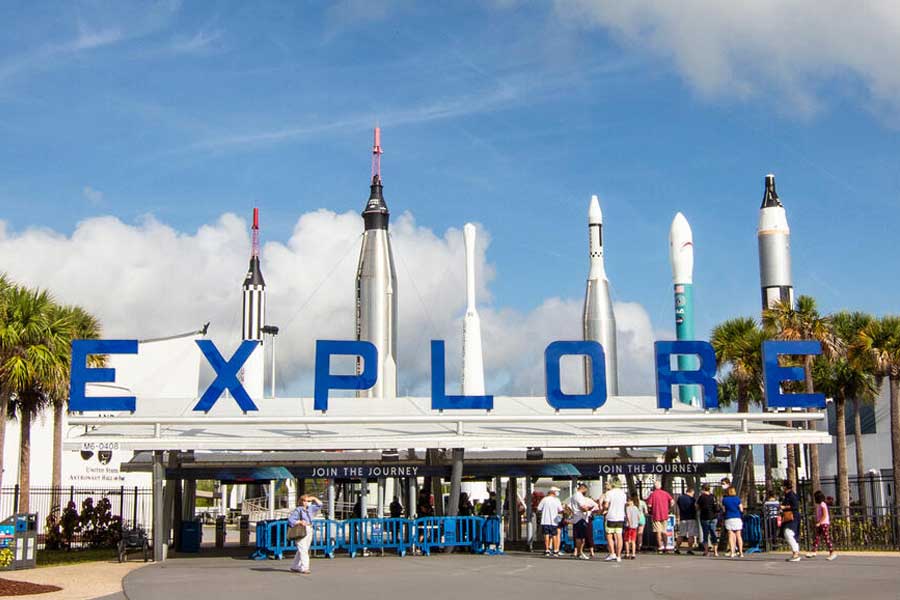 12. Discovery Cove– A stop at this all-inclusive day resort may be just what your family needs to recover from all these theme parks. Snorkel, see some exotic birds at the aviary, and float through the Wind Away River on a fun and relaxing vacation.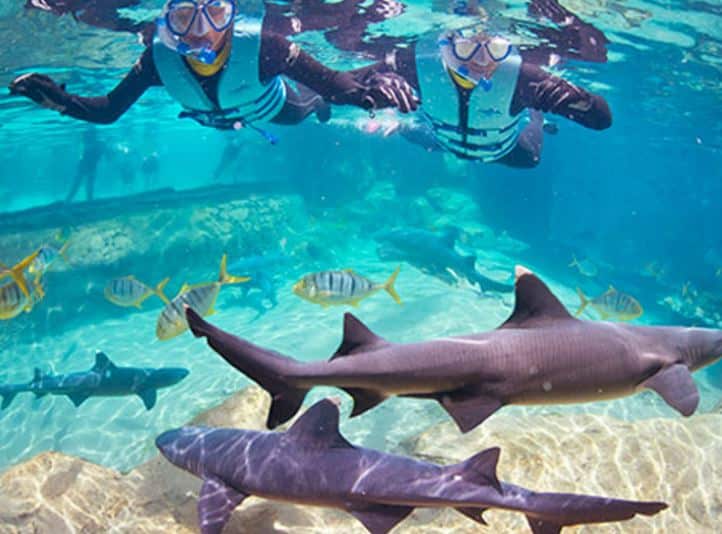 13. Disney Springs– With shopping, dining, shows, and plenty of ways to play, Disney Springs has everything you need for an epic day in Orlando! Make your shopping day a little easier with this cutefanny pack.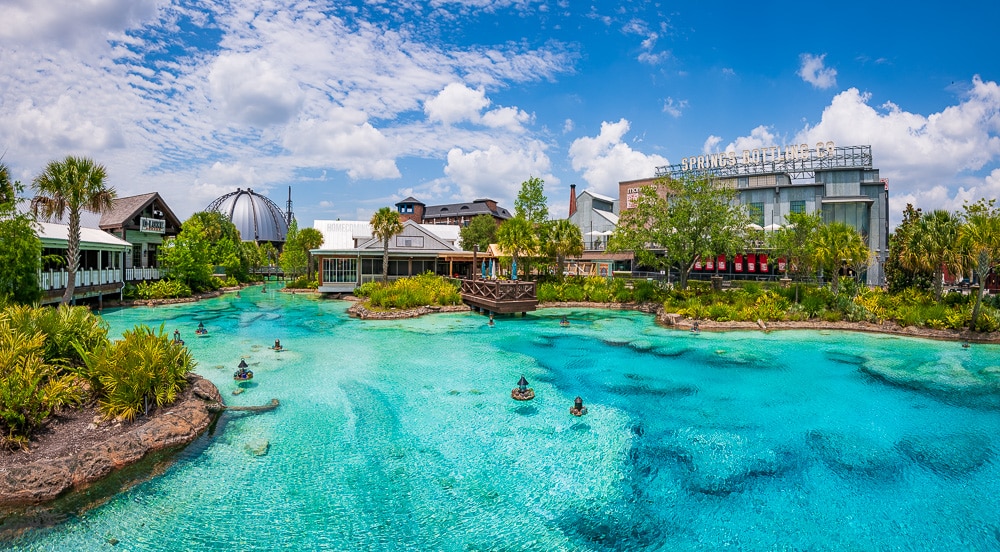 14. Fun Spot America– With a splash pad, skycoaster, go karts and more, this park will keep the whole family entertained all day!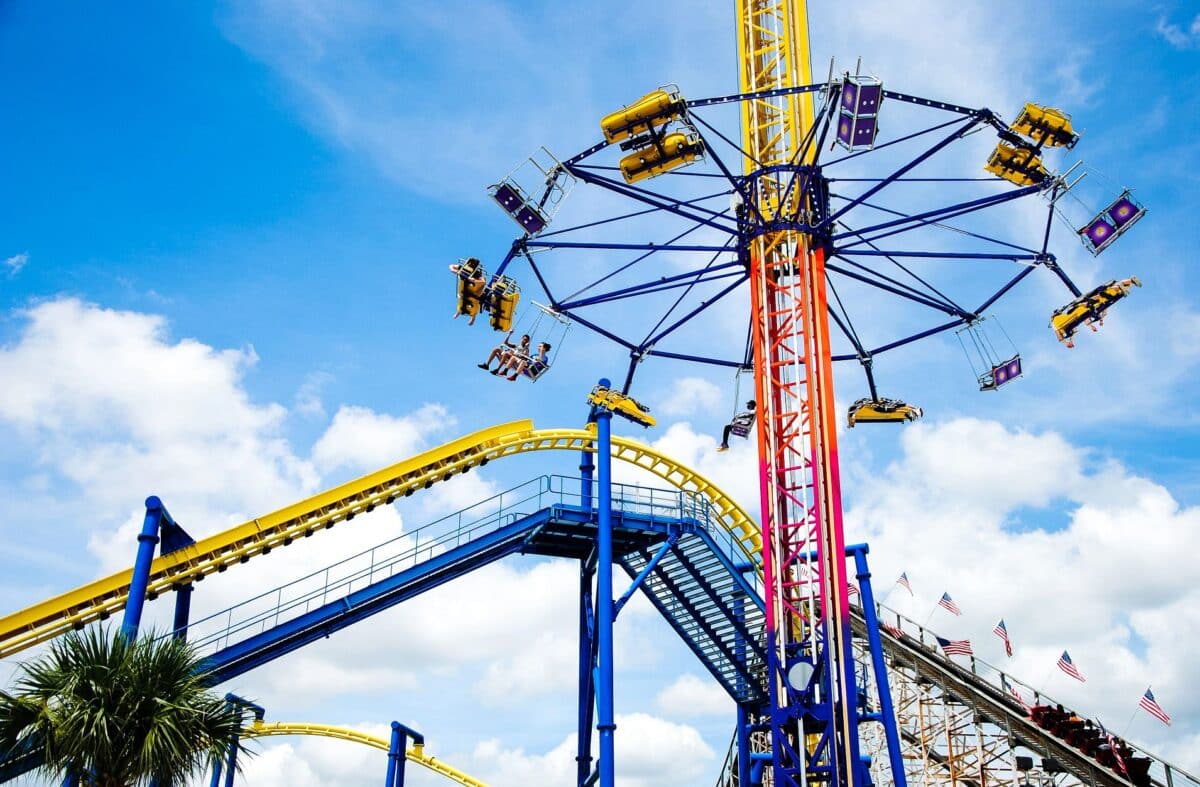 15. Hollywood Studios– Another of the Disney parks, this park is a favorite for a reason. The Toy Story ride is truly iconic, and the Sci-Fi Dine-In Theater is a cool dining experience you will never forget!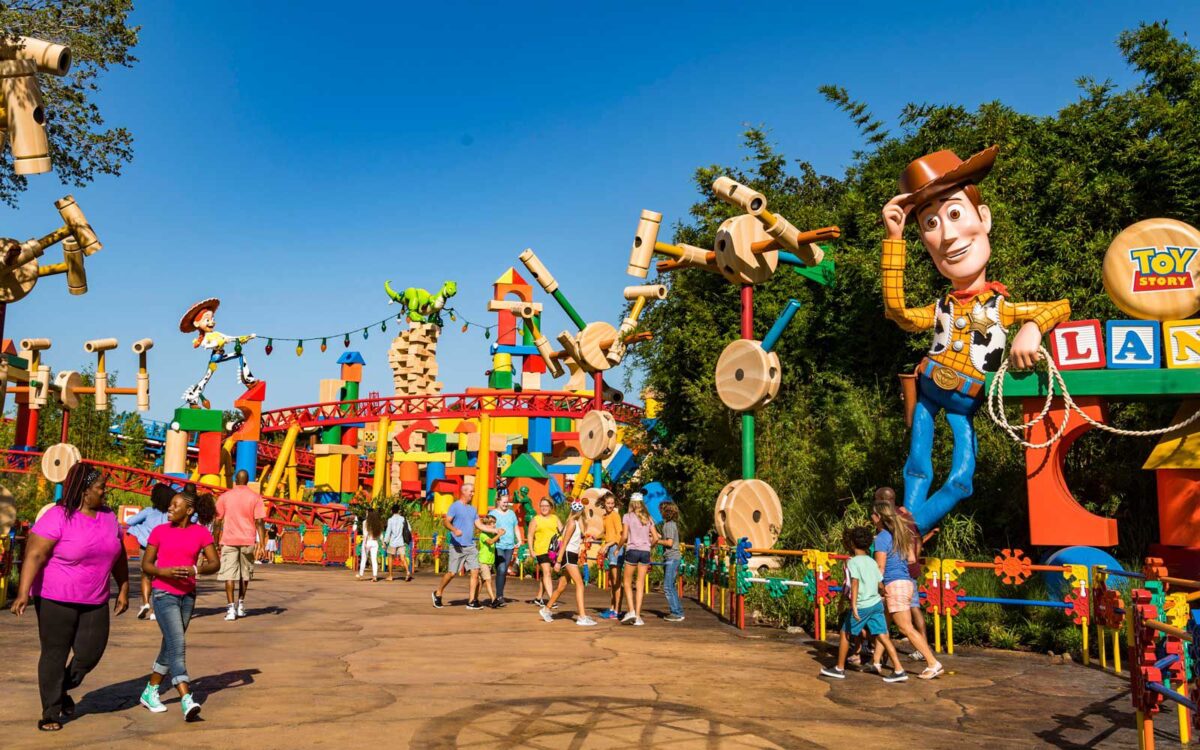 16. Wonder Works– This awesome museum is a hands-on educational stop you can feel good about! Learn about extreme weather, space, art and more in a new and unique way.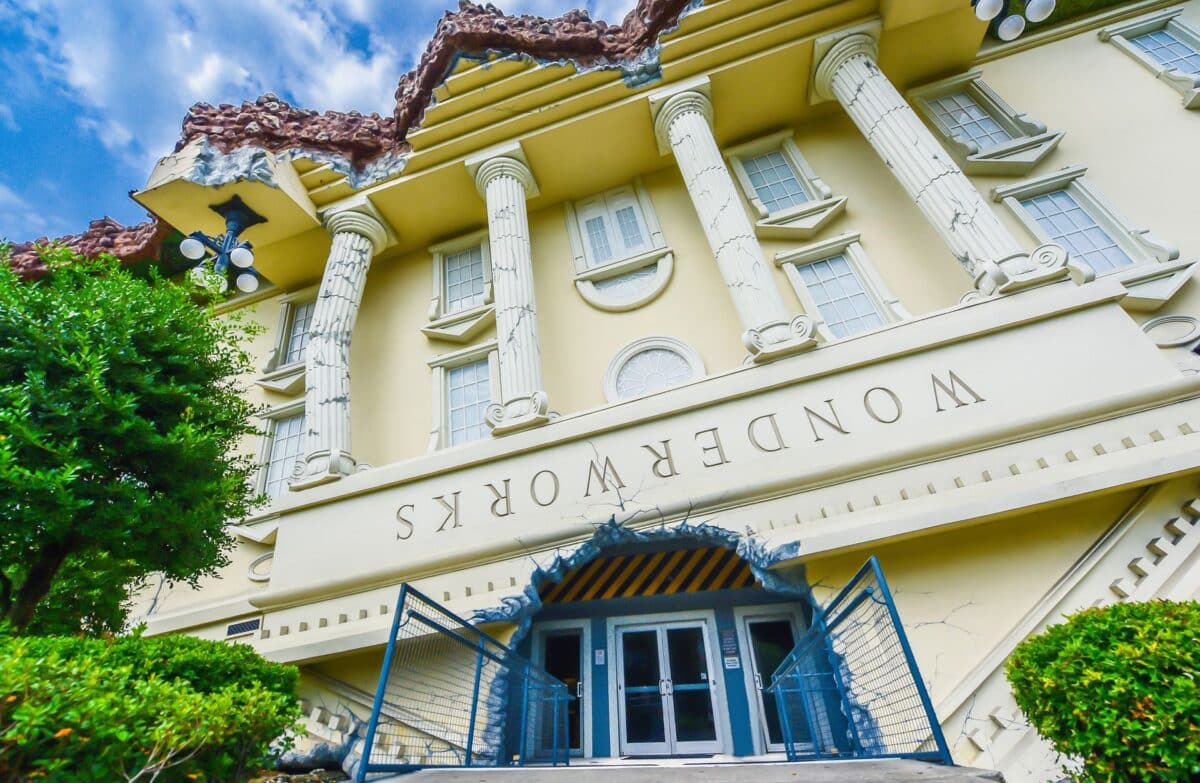 17. The Great Magic Hall– Get ready to fall in love with magic at The Great Magic Hall! You can even attend magic classes if you want to go home and wow your friends. Keep the fun going at home with thismagic set.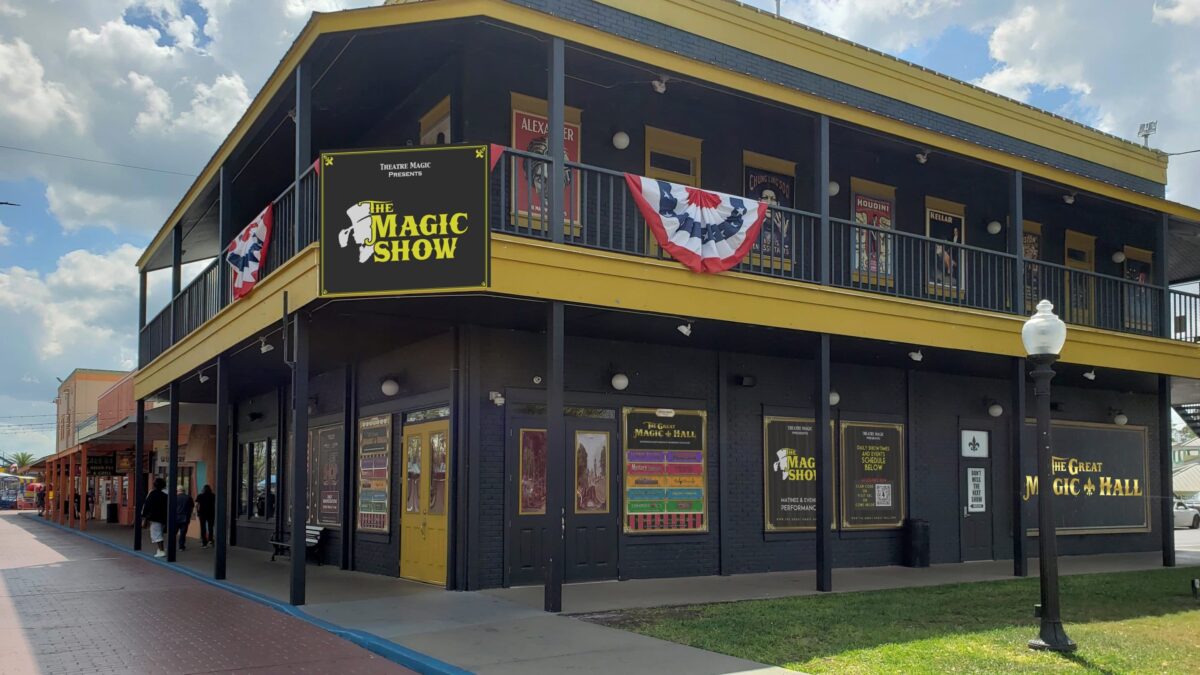 18. Exotic Animal Experience– The name says it all. Get up close and personal with some really cool animals you can't see anywhere else! This is a zoo experience unlike any other.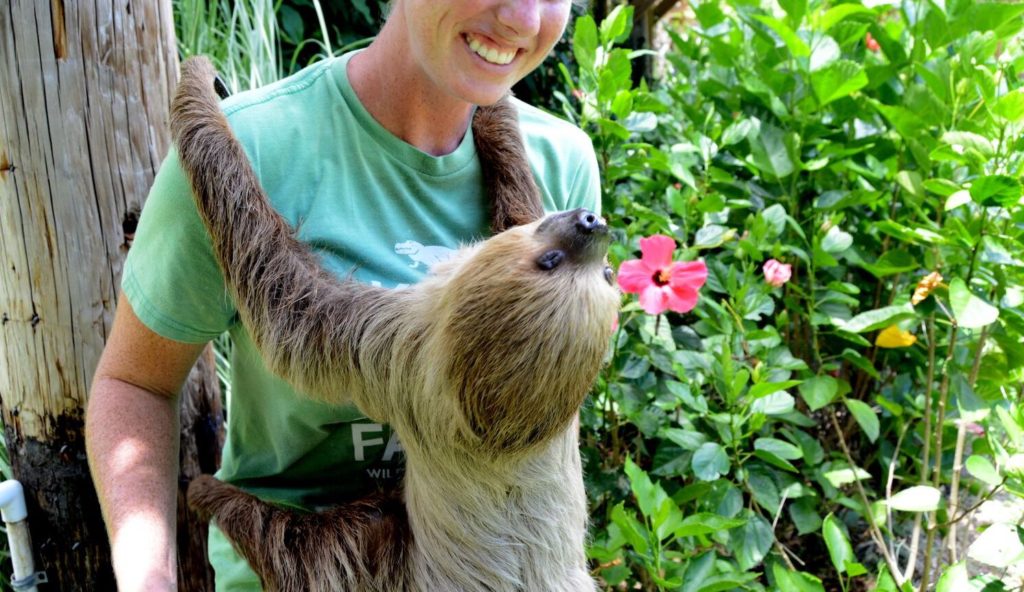 Fun Dates in Orlando for Couples
19. Sleuths Mystery Dinner Show– This sounds like such a fun night out after a day spent exploring Orlando! Enjoy a delicious dinner while trying to solve a mystery and enjoying the entertainment of a show. What more could you want?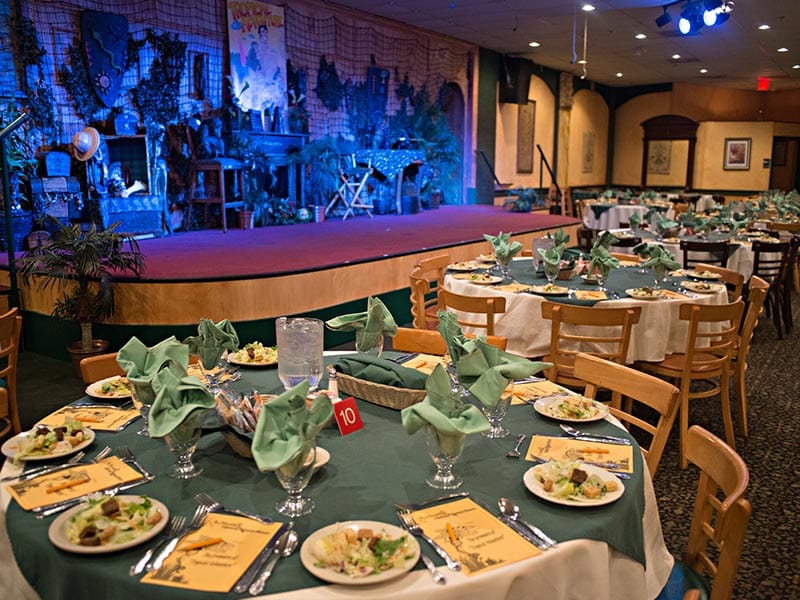 20. SeaLIFE Aquarium– This incredible aquarium is a must-see! After exploring all that life under the sea has to offer, you will never look at your beach trips the same again!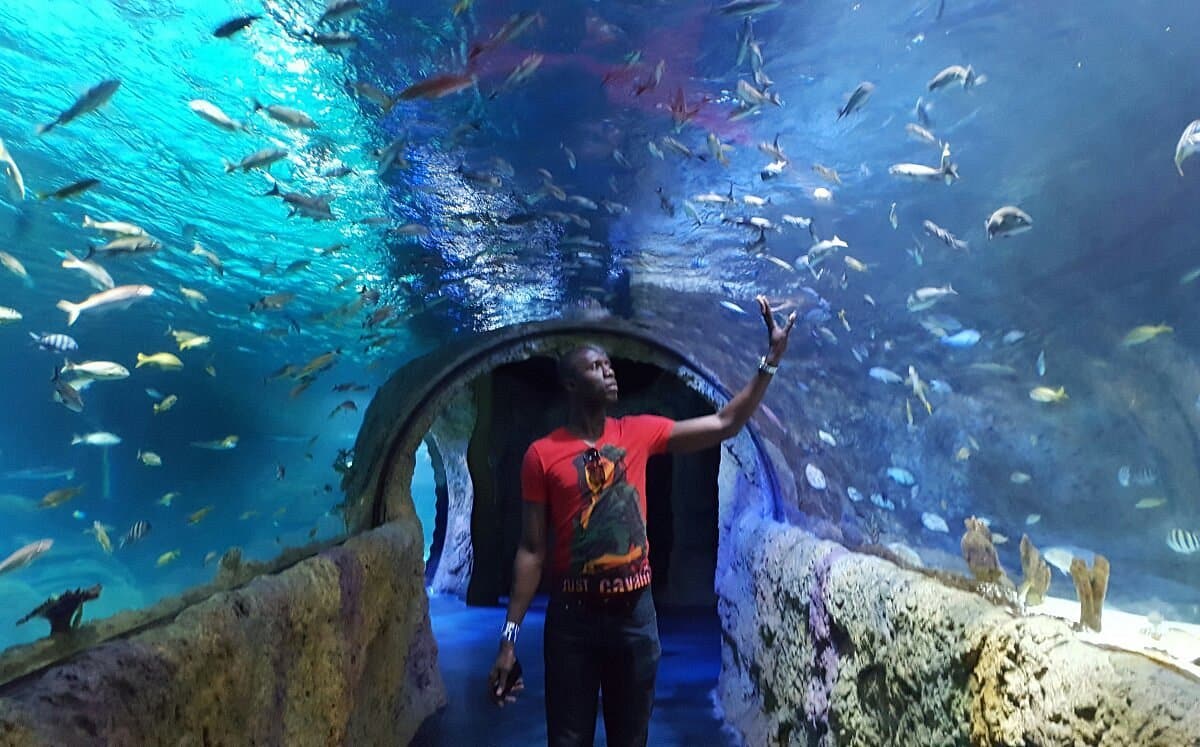 21. Pirates Cove Adventure Golf– This mini-golf course is unlike any other. We are sure the whole family will enjoy a fun-packed day spent here!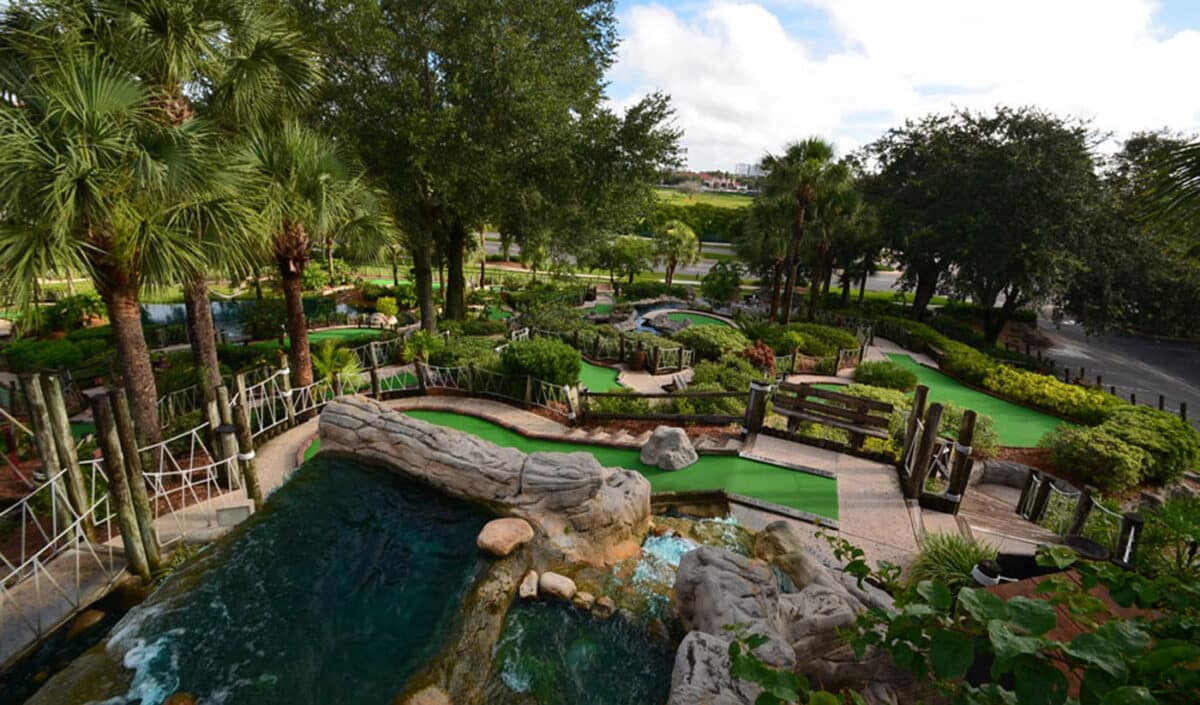 22. The Outta Control Magic Comedy Dinner Show– More fun with dinner? Yes, please! This comedy show will have you in tears while you enjoy your meal. Vacation is no place for take-out, so try this dining experience instead!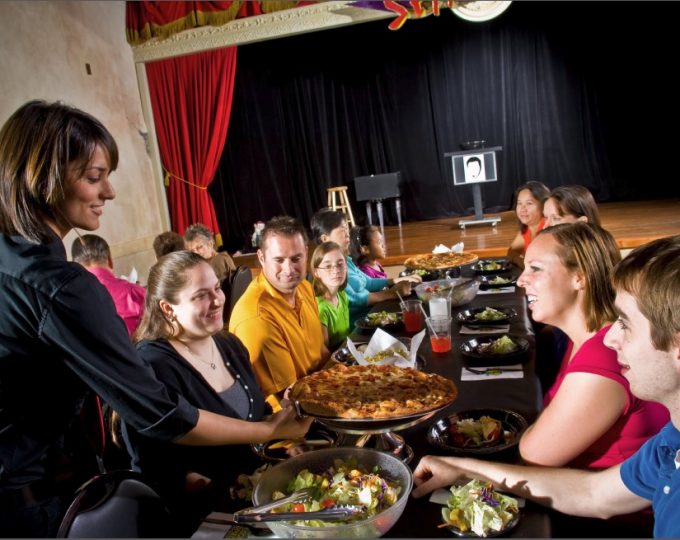 23. Madame Tussauds– With different locations all over the country, Madame Tussauds is a must-see when you are near one! Take a photo with your favorite wax figures and trick your friends into thinking you met all the celebrities.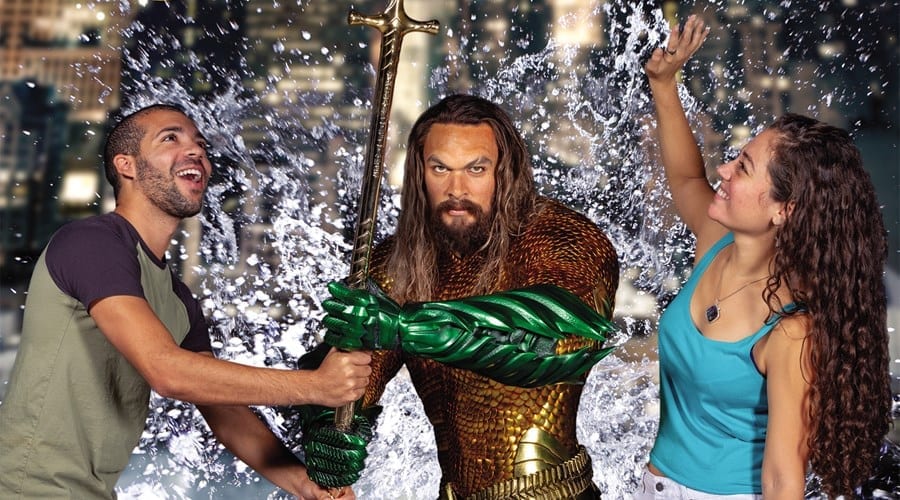 24. The Florida Mall– If your idea of vacation looks like coming home with suitcases packed with souvenirs, then look no further than The Florida Mall for some incredible shopping experiences!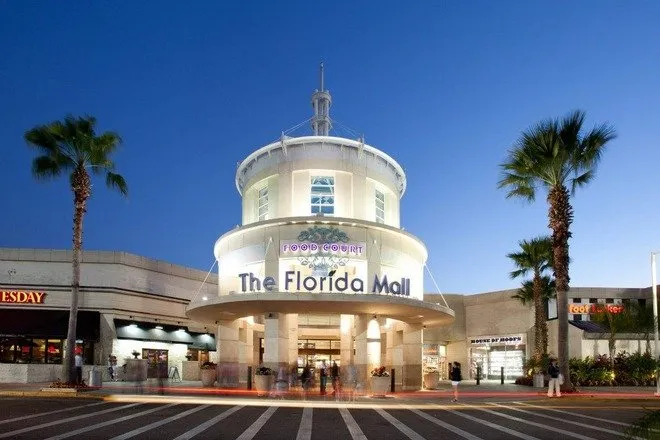 25. Medieval Times Dinner and Show– Eat and be entertained like the Kings of Old at this fun dinner show! This is sure to be one you will remember forever.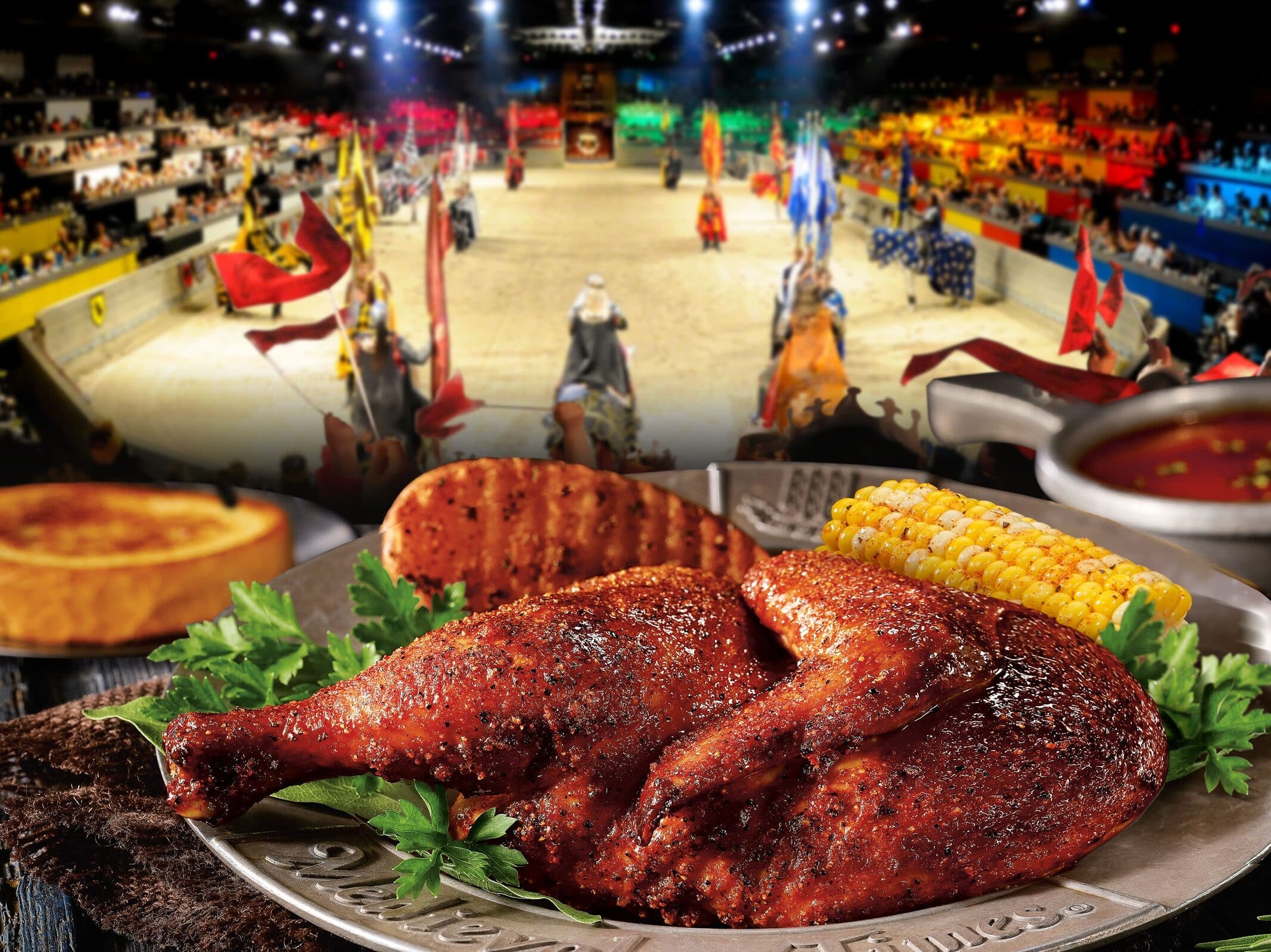 26. Glass-bottom Boat Tour at Silversprings National Park– This boat tour is such a cool way to experience life underwater! View the fish in the crystal clear waters at Silver Springs right beneath your feet!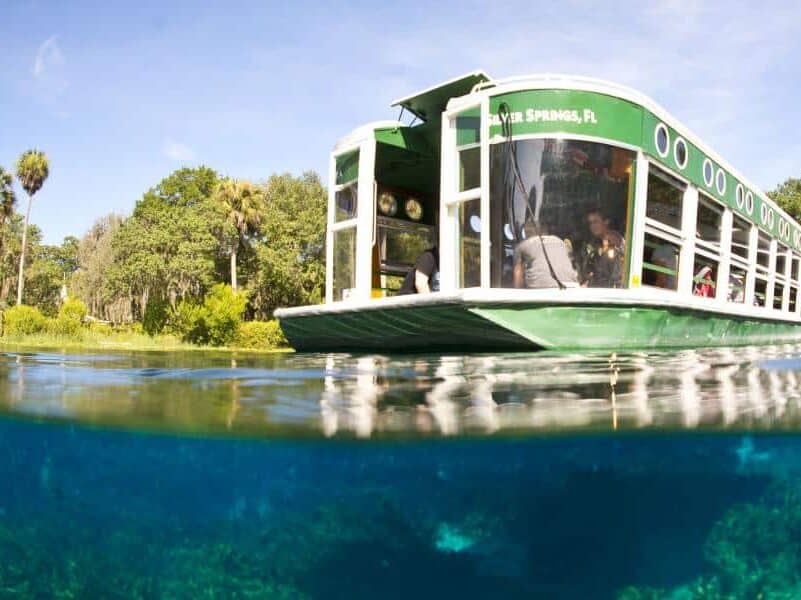 27. Bioluminescence Kayak Tour– How romantic does this sound? This is truly an experience you will never forget!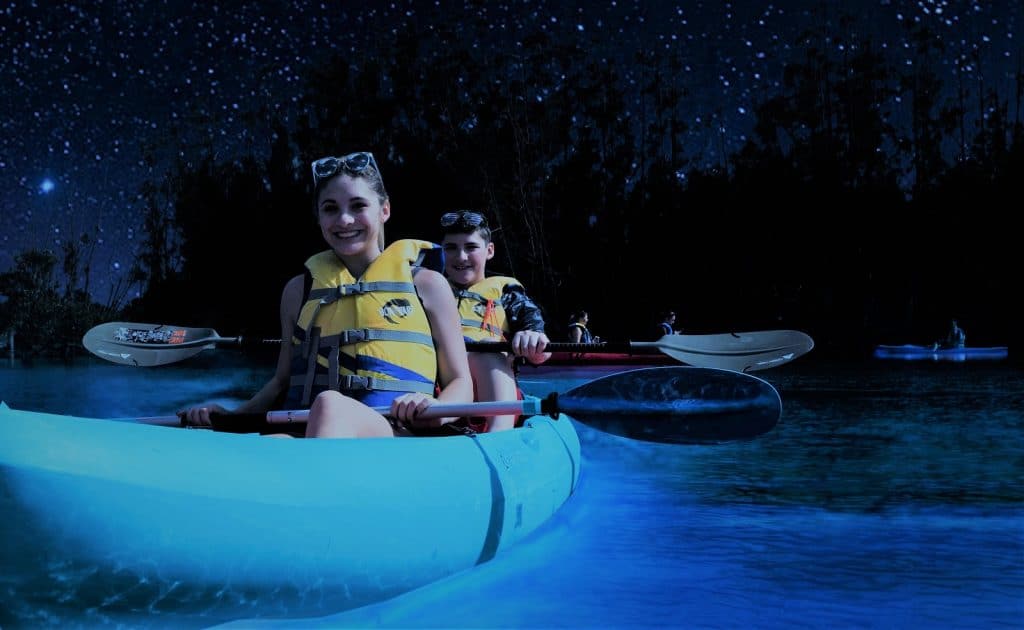 28. Orlando Magic Game– Sports fans will love a night spent at an Orlando Magic game! Enjoy yourself, but we recommend skipping the foam finger–it's a pain to fit in your carry-on. As a bonus, surprise your sports lover with a Year of Sports Dates!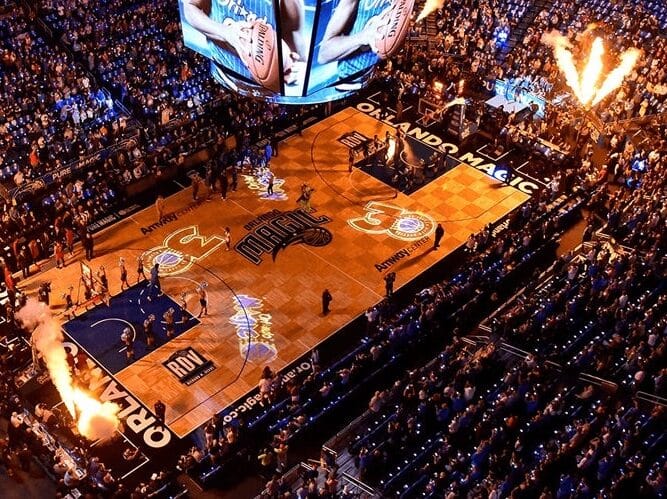 29. EPCOT– Another of the Disney parks, EPCOT is on our list for date ideas because it caters slightly more to the older crowds. It's truly awesome to walk through all the different countries in one afternoon, and there is some dining you will not want to miss!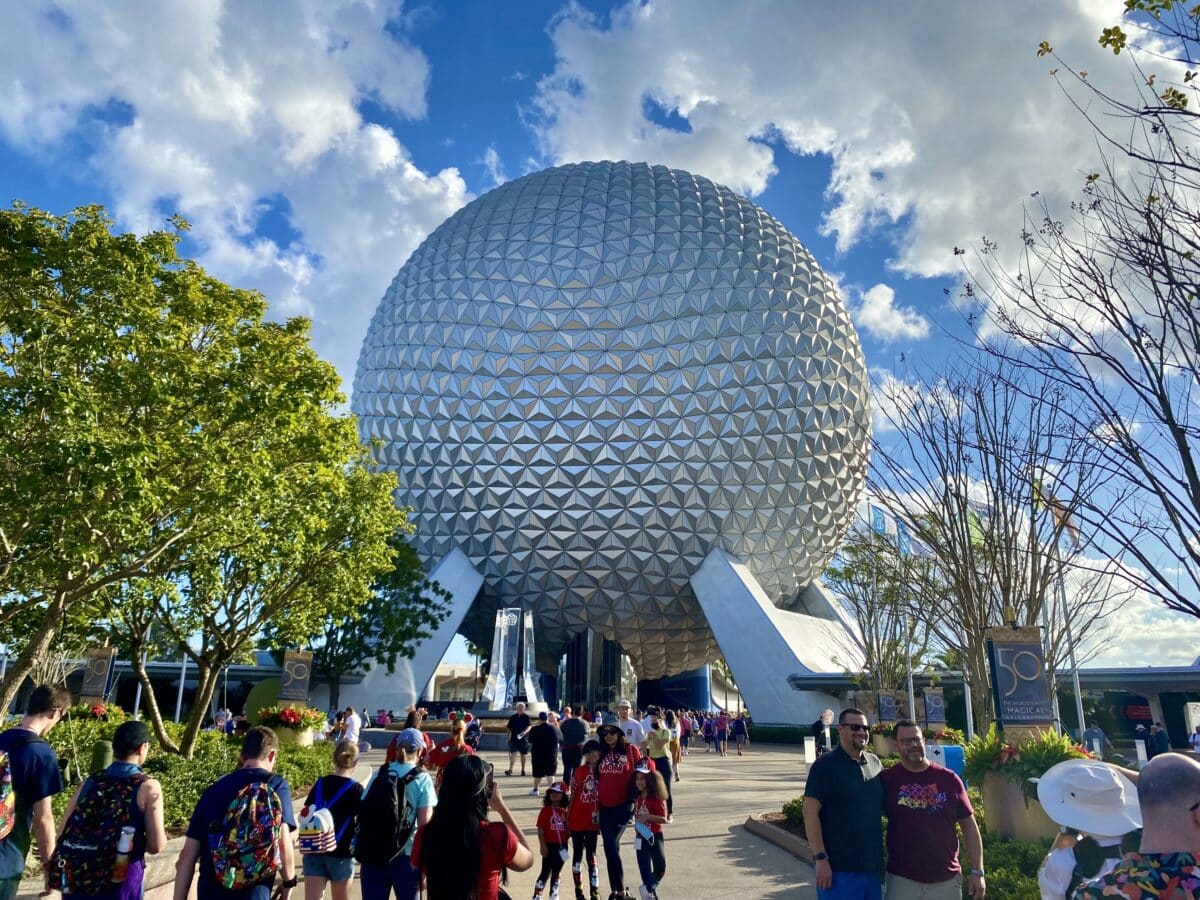 Romantic Dates in Orlando
30. Titanic Artifact Exhibition– If you are interested in history (or just a big fan of cinema), you have to check out the incredible artifacts at the Titanic Exhibition. When you're done, go home and watch the movie along with our Sexy Titanic Date!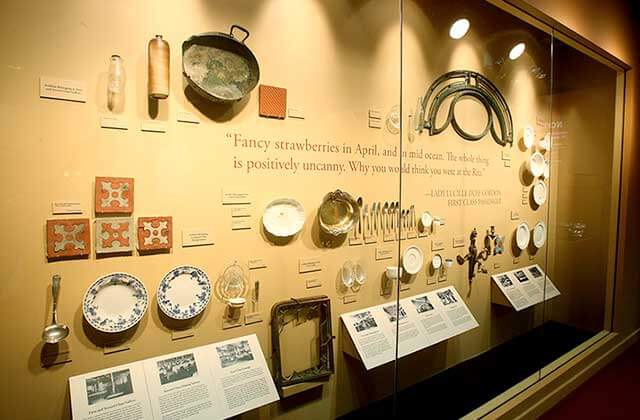 31. Clearwater Beach– A trip to Florida is not complete without a relaxing day spent lounging on the beach! Your feet will need the rest after all those theme parks, so we highly recommend spending a day at the gorgeous Clearwater Beach. Try our Beach Date for some extra fun!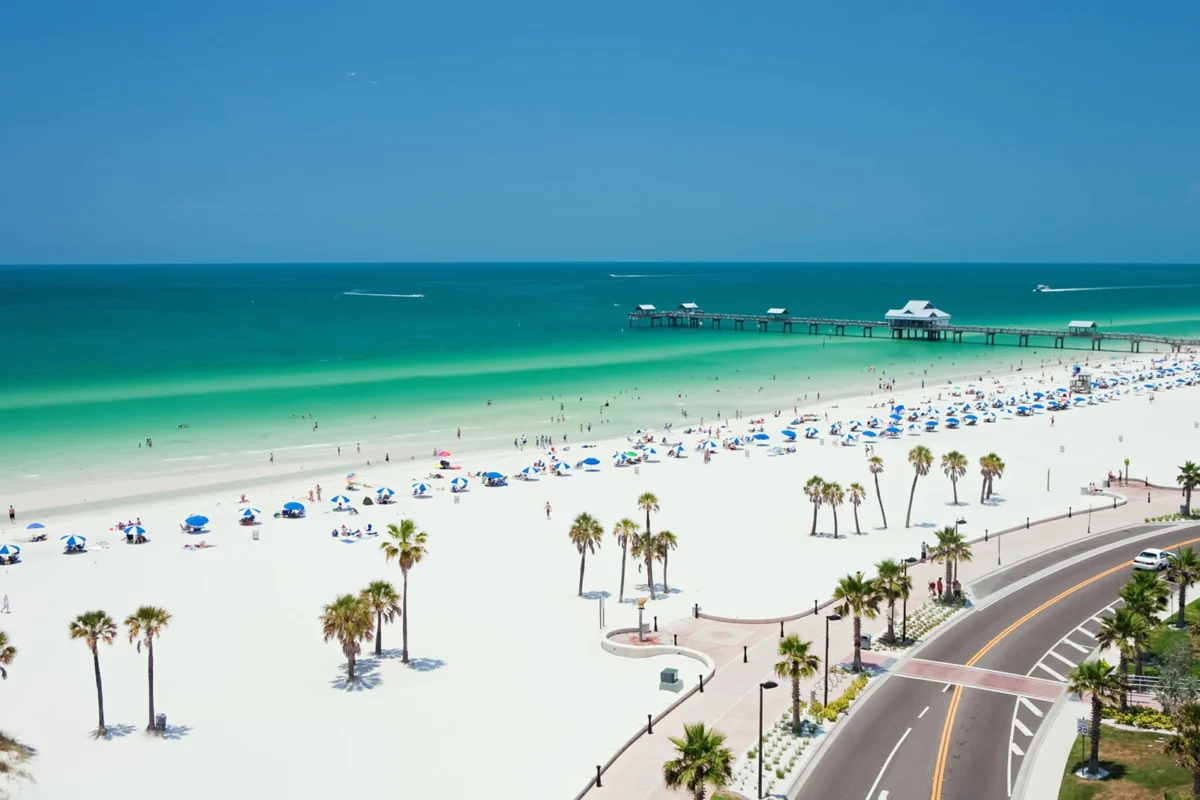 32. Lake Rianhard– This gorgeous lake in Downtown boasts alligators (eek) and turtles (aww) and has some fantastic shopping surrounding it as well (whoo hoo)!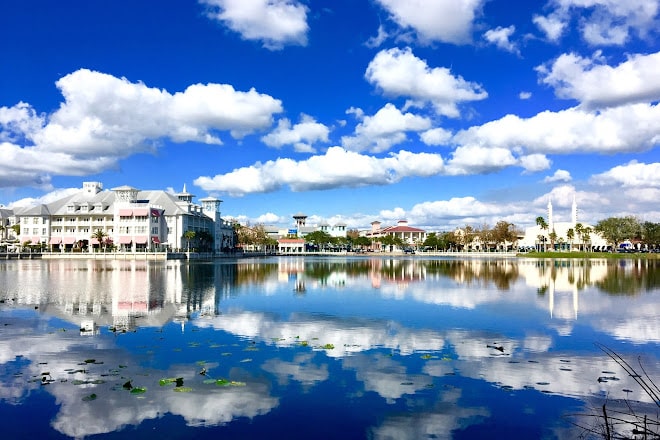 33. International Drive– This awesome area is the home of many of the attractions on our list! Cross several off at once with an epic visit to International Drive.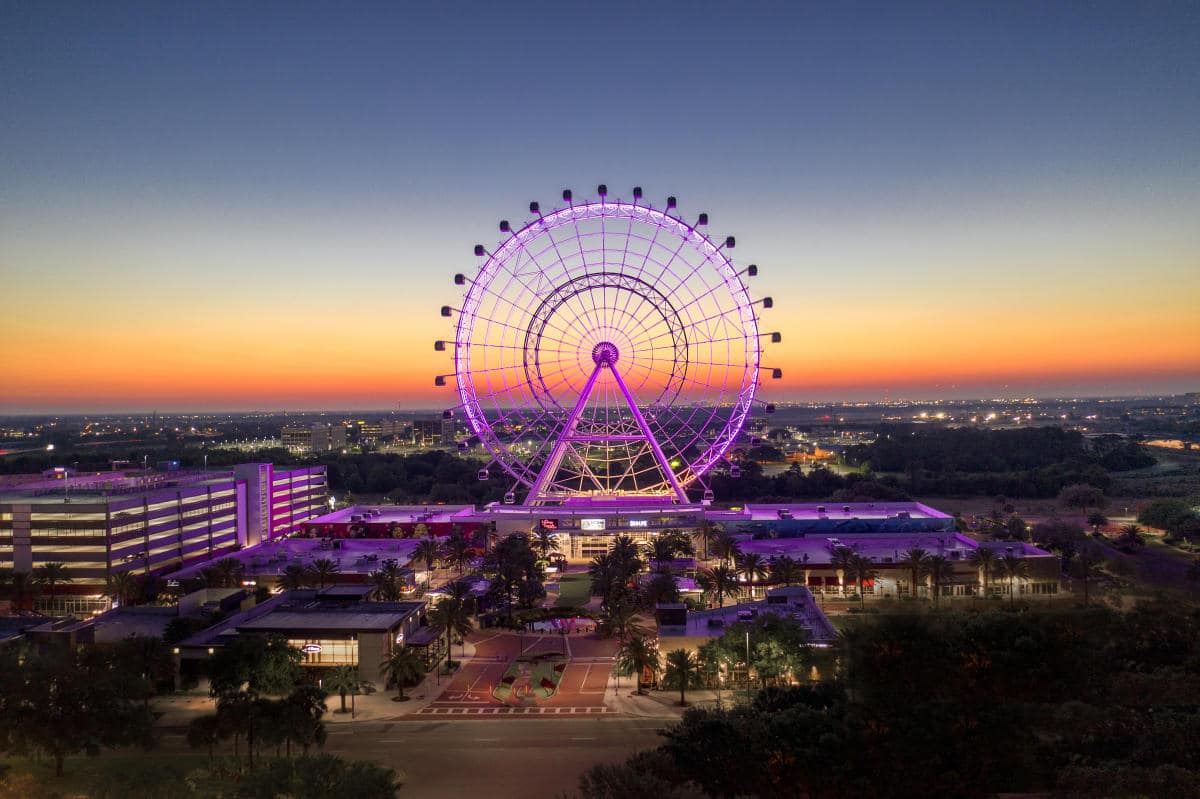 34. Celebration Farmer's Market– If you love farmer's markets, you really can't find one better than in Celebration, Florida! Even the name sounds pretty epic, don't you think?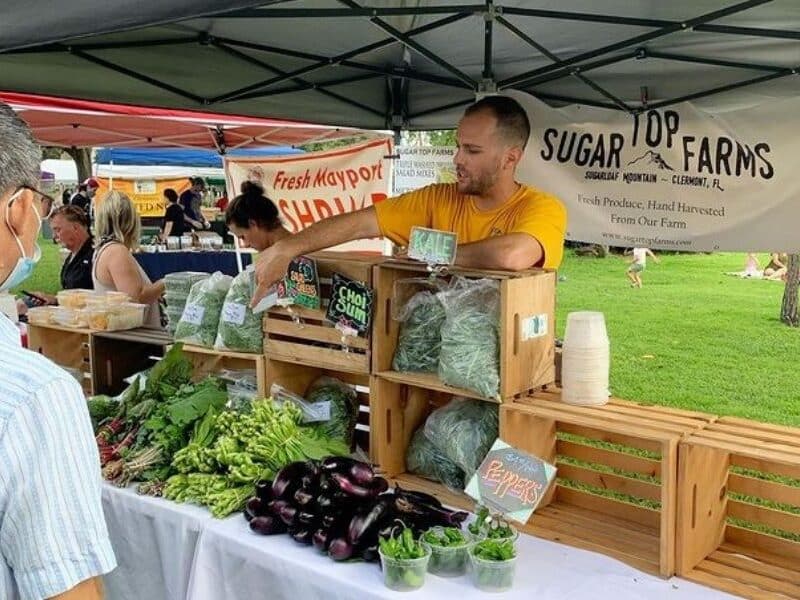 35. Picnic in Lake Eola Park– Relax and unwind with a picnic overlooking the gorgeous Lake Eola (don't forget your picnic basket). Enjoy the city skyline, and then get back out there and play!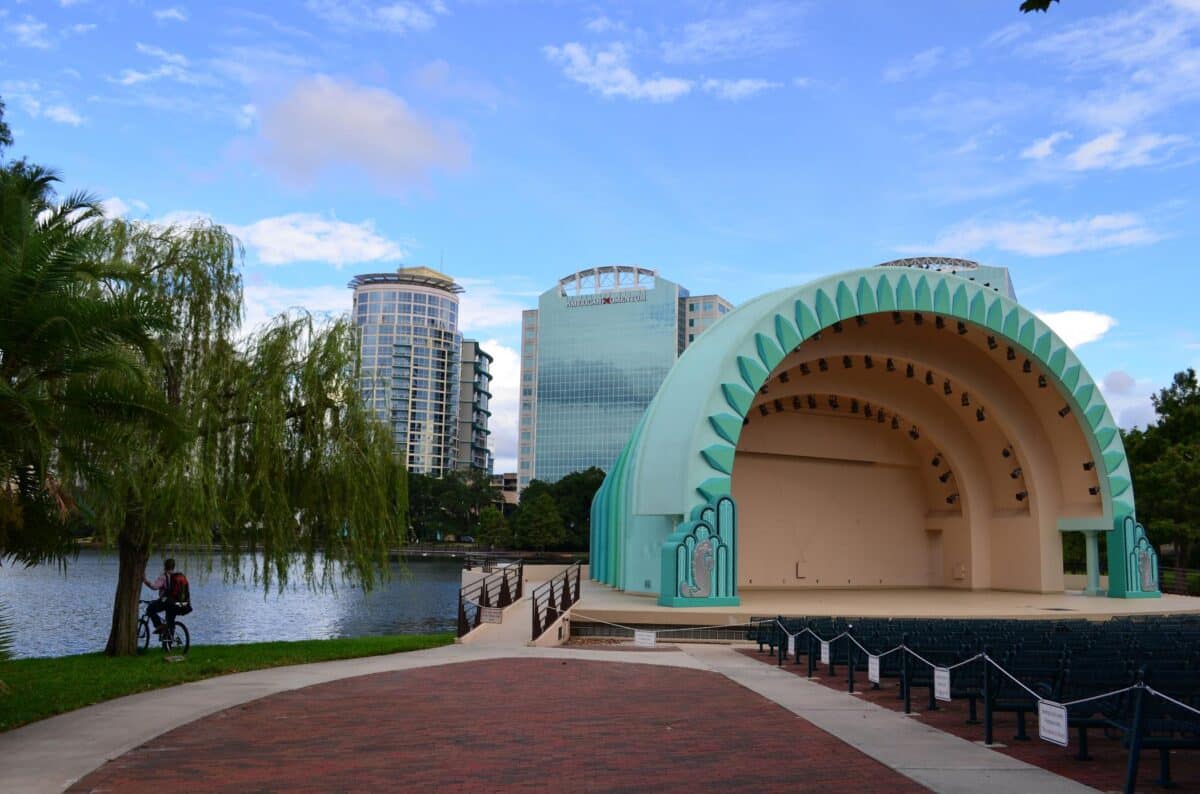 36. Harry P. Leu Gardens– Take a stroll hand in hand with your sweetheart through the gorgeous scenery of Leu Gardens. It truly doesn't get more tranquil than this!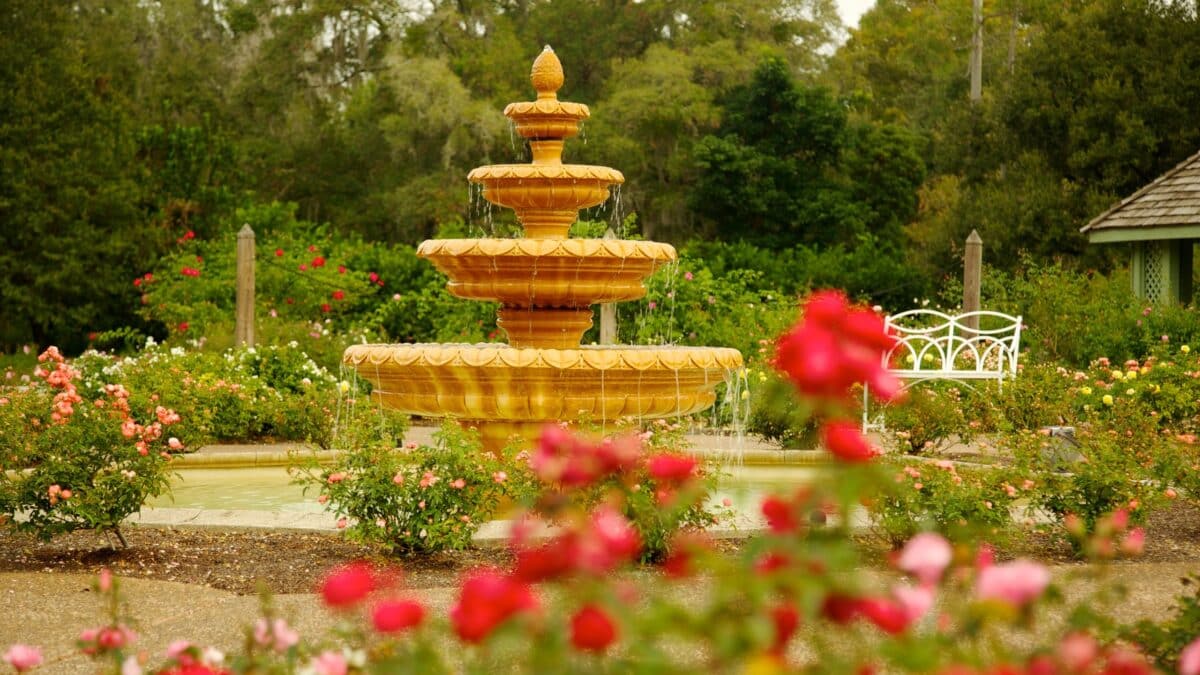 37. Old Town Kissimmee– Such a cool and unique stop, you absolutely must add this to your itinerary. Visit a car show or listen to some live bands as you take a stroll back through yesteryear.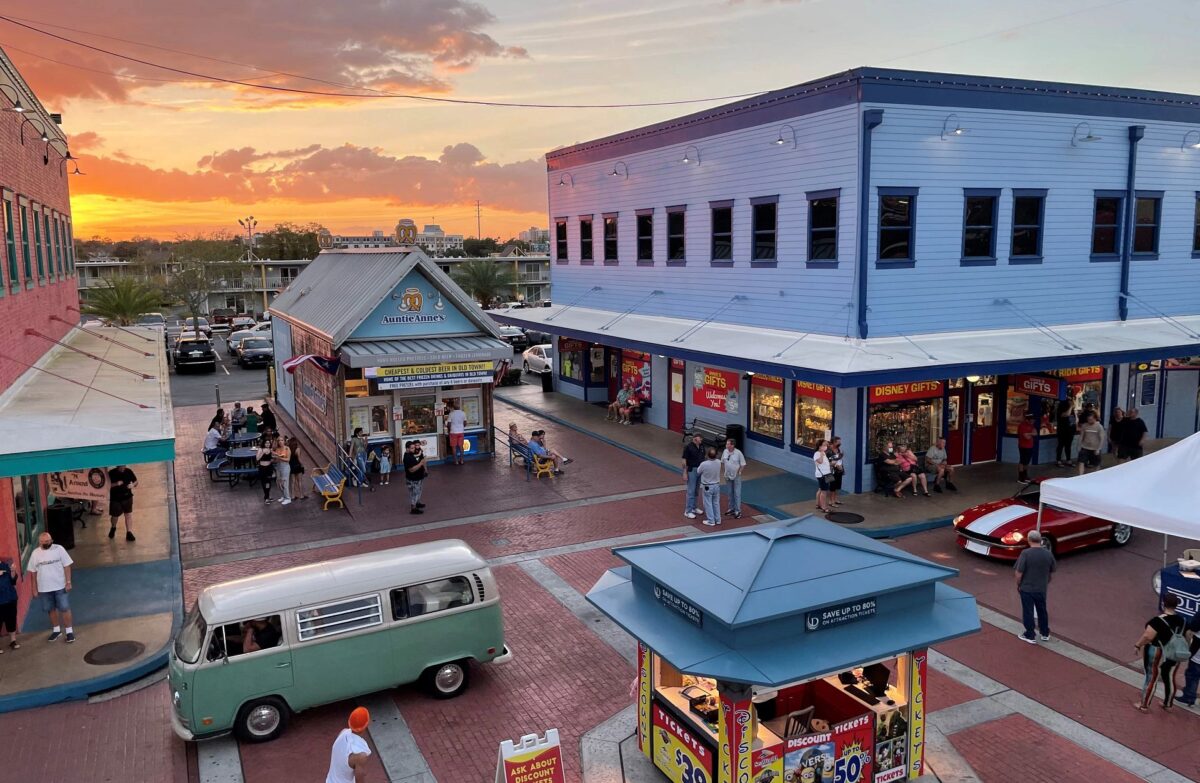 38. The World of Chocolate Museum– This stop shouldn't take much convincing. There is something really cool about seeing art created out of something that will be destroyed if the air conditioning breaks for an afternoon. We think your family will love this unique and awesome museum!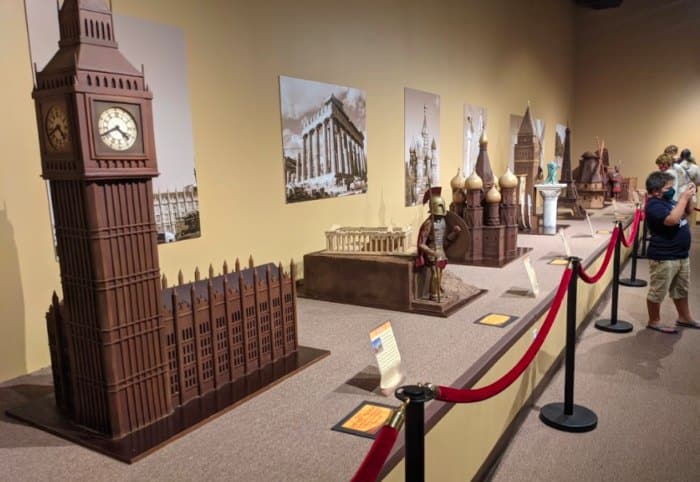 Adventurous Dates in Orlando
39. Ripley's Believe it or Not– You've heard about it, now come see it for yourself! This museum impresses from the moment you pull up with it's out-of-this-world architecture. We promise you won't be disappointed! Get the whole family hyped before your trip with a Believe it or Not Book!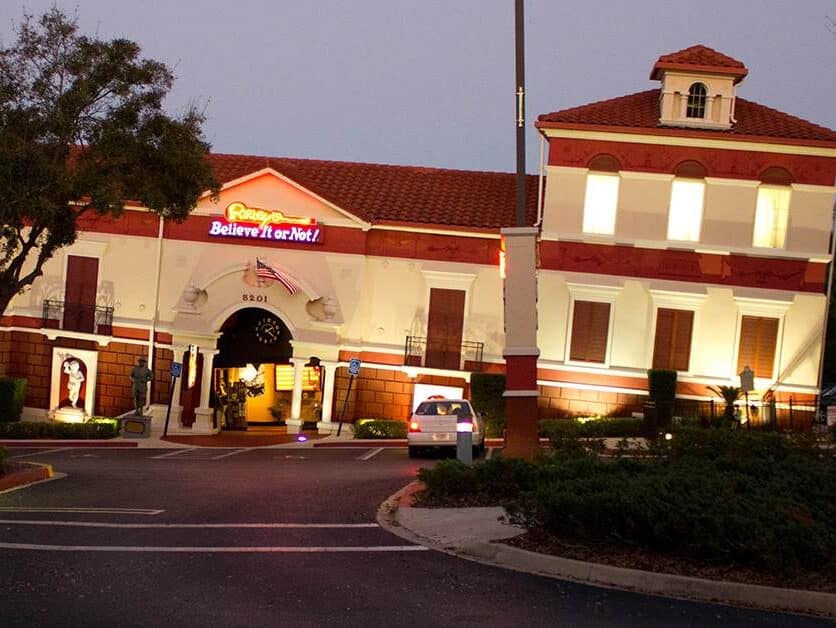 40. Florida Dolphin Tours– Is my love of dolphins showing? We have to warn that if you see all the amazing dolphins, you might just up and move to Florida. Proceed with caution (or just lean into the obsession with a dolphin anklet).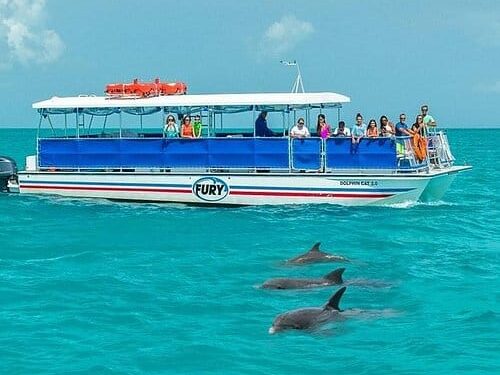 41. Helicopter Tour– How awesome would it be to take your date on a helicopter tour for a truly amazing view of Orlando? This is sure to be a day you'll never forget!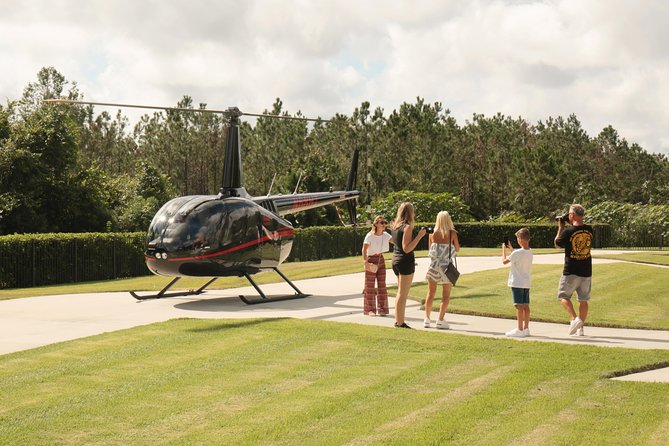 42. Paddleboard Orlando– Paddleboarding is the latest craze, and there is nowhere more awesome to do it than Orlando! Don't just gaze at all the waters of Florida, walk on top of them! When you get home, you can always invest in your own paddleboard and try our Group Water Sports Date!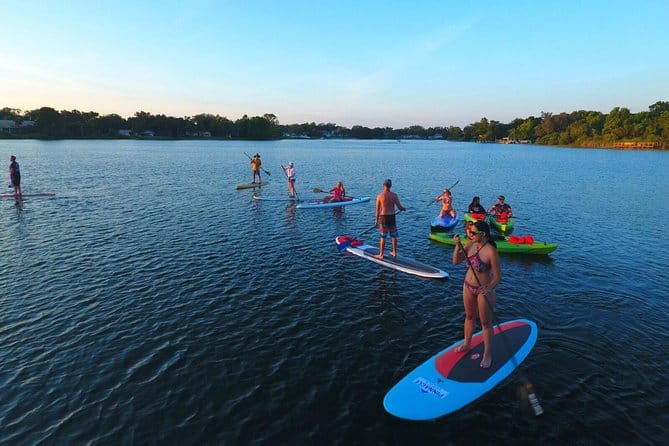 43. Airboat Adventure Tour– This airboat tour looks like an incredible way to rest your feet while still being as adventurous as possible! See some amazing sights and probably several alligators on this crazy tour.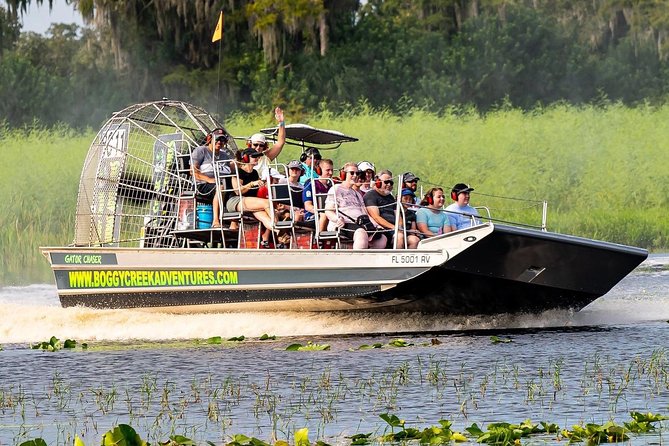 44. Andretti Indoor Karting– How incredible does this go kart track look? This event is under date night because there is a zero percent chance I could ever drag my kids away from this place.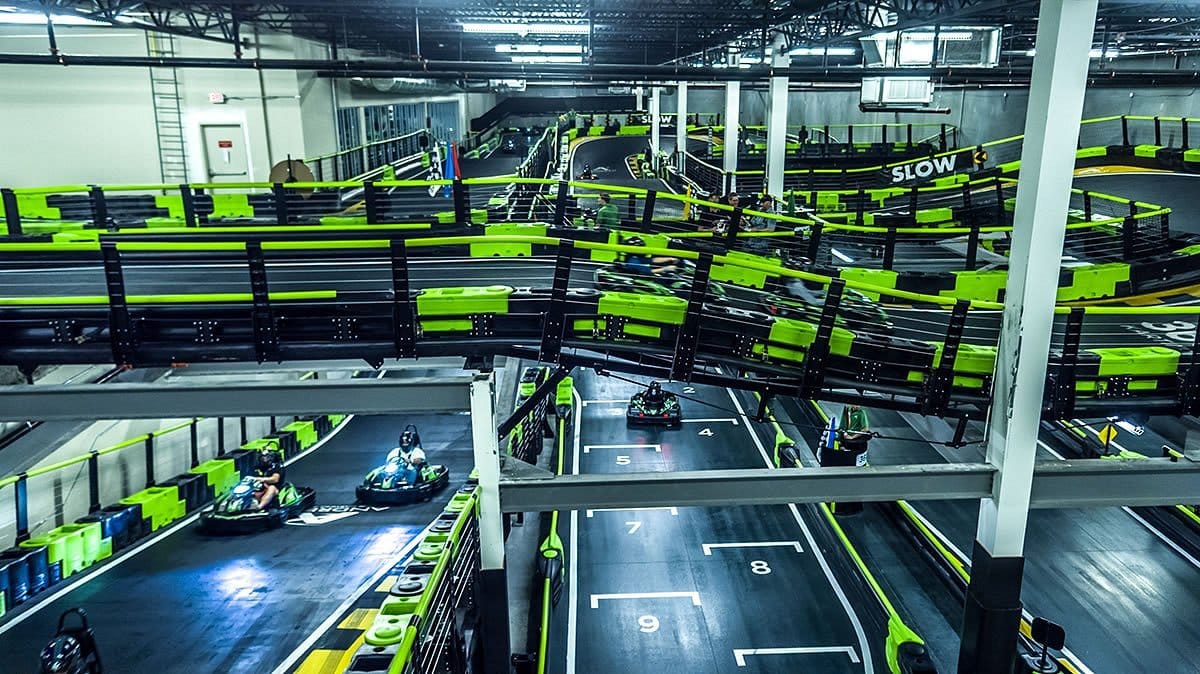 45. Manatees Swim, Snorkel and Boat Ride Tour– Who even knew you could swim with manatees? And how awesome does it look?! Do it all with these cool tickets. Keep the littles in on the fun with this cute stuffed manatee. (Am I already obsessed with manatees? Yes.)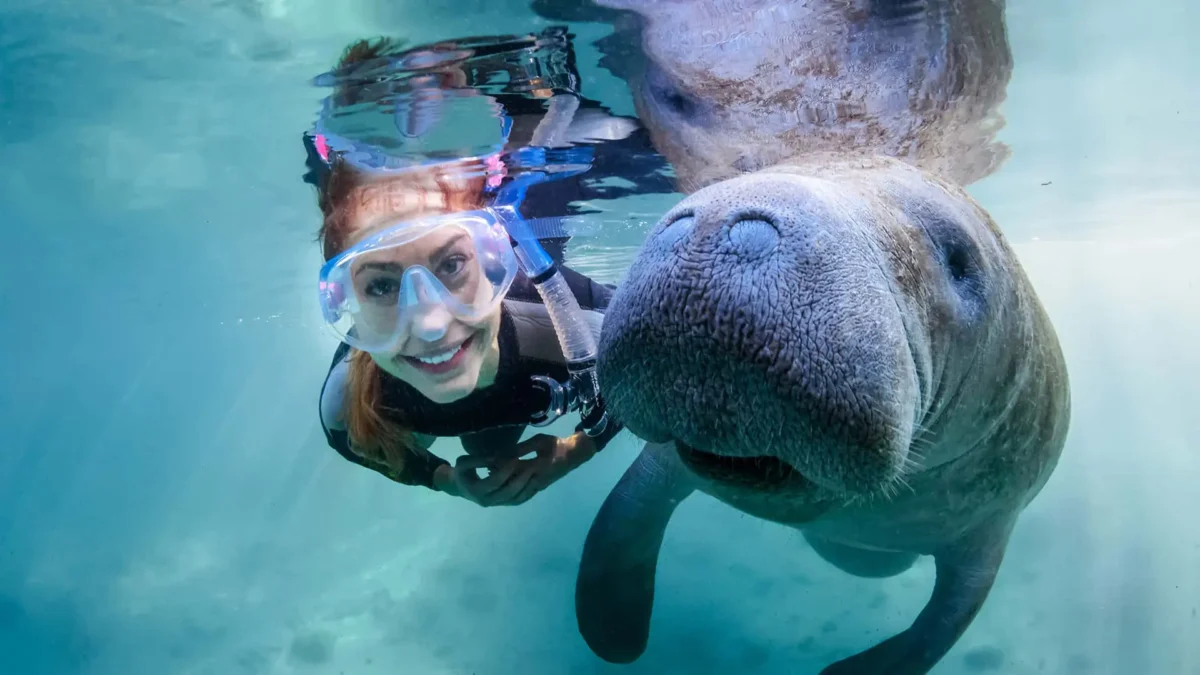 46. Magical Midway Slingshot– All those rollercoasters haven't satisfied your need for adrenaline? Slingshot yourself into the air, because, why not?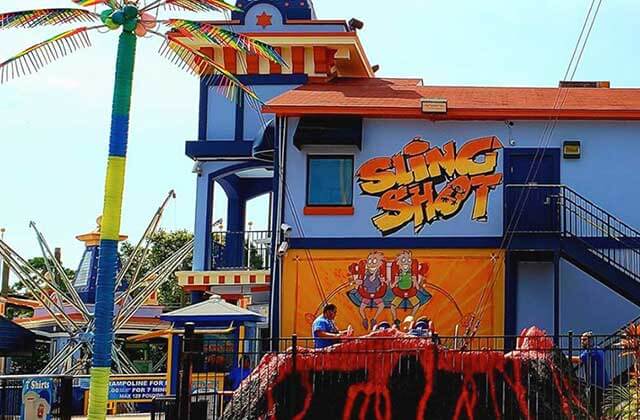 47. The Escape Game Orlando– The ultimate escape room that will test your puzzle solving skills is a must-see in Orlando!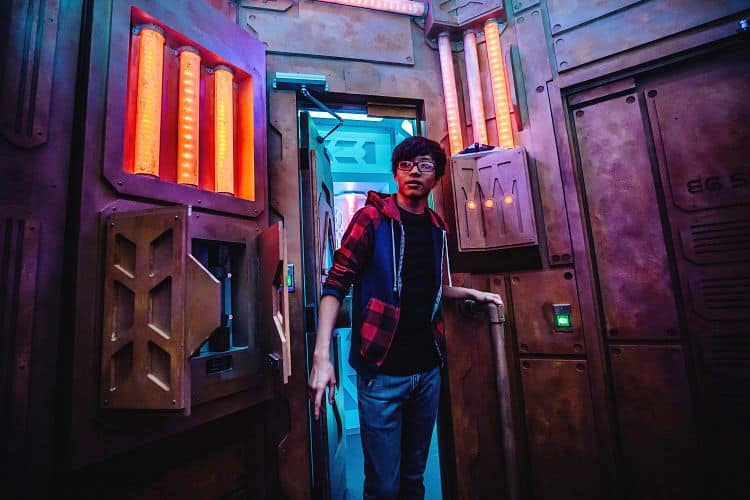 Orlando Waterparks
What is a visit to Florida without hitting up a few of the most famous waterparks? There are way too many to list, but we've gathered up a few favorites for you to choose from.
48. Aquatica Water Park– Kids and adults alike will go crazy for this crazy water park! Don't forget to pack the sunscreen. (Probably a good idea in the Sunshine State anyway, don't you think?)
49. Disney's Typhoon Lagoon Water Park– Nobody does it quite like Disney. See how they handle waterparks (obviously epically) and enjoy a Disney day water-style!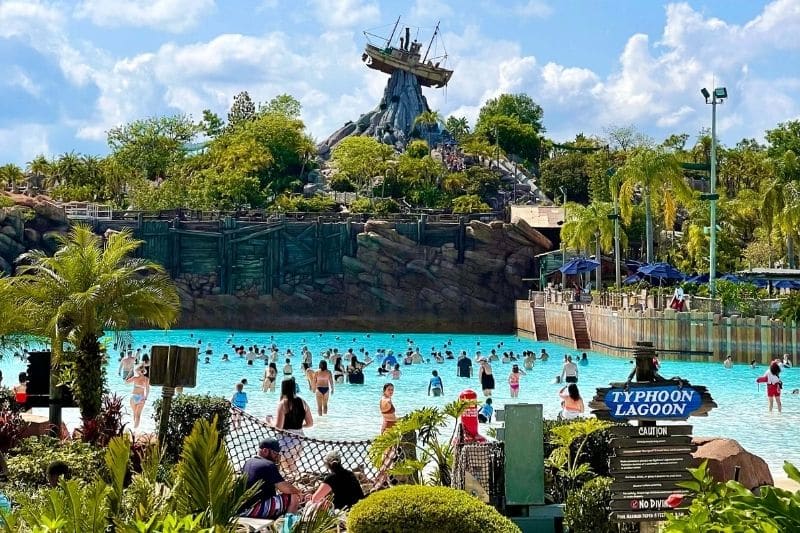 50. Shipwreck Island Water Park– Nothing tops off our list quite like this awesome water park! Cool down for a day in this awesome park, or better yet, stay in a nearby hotel and visit whenever you want! Lounge in the water all day with one of these water hammocks.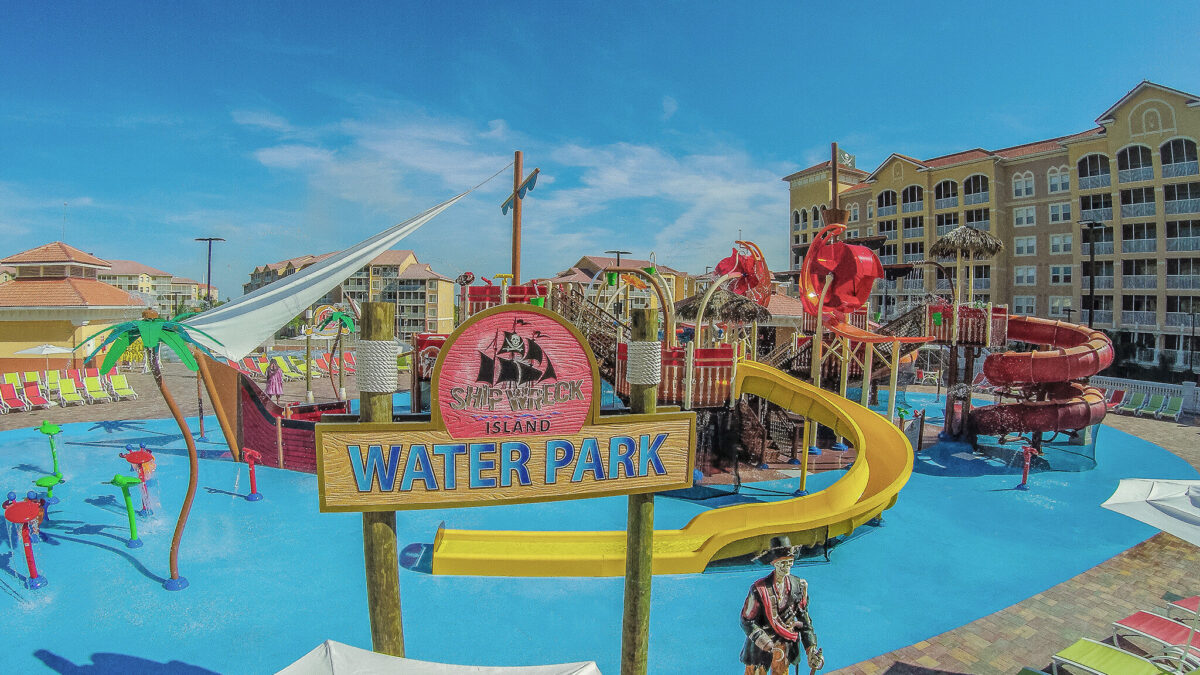 There you have it–50 of our favorite fun things to do in Orlando! Get out there and have some fun in the Sunshine State!
If you liked this post, you should definitely check out our 35 Things to do in San Francisco and 30 Things to do in Los Angeles. Don't forget our Road Trip Date for your vacation, or our Hotel Slumber Party to make the stay with your spouse extra special!