Epic Things to Do in Pennsylvania
Are you planning on taking a trip to Pennsylvania—the state of virtue, liberty, and independence? This state is aptly named for its rich early American history. If so, then we've got you covered! If you're looking for things to do in Pennsylvania to make the most of your vacation, then take a peek at our GIANT list of 55 of the best things to do in Pennsylvania! Check it all out below!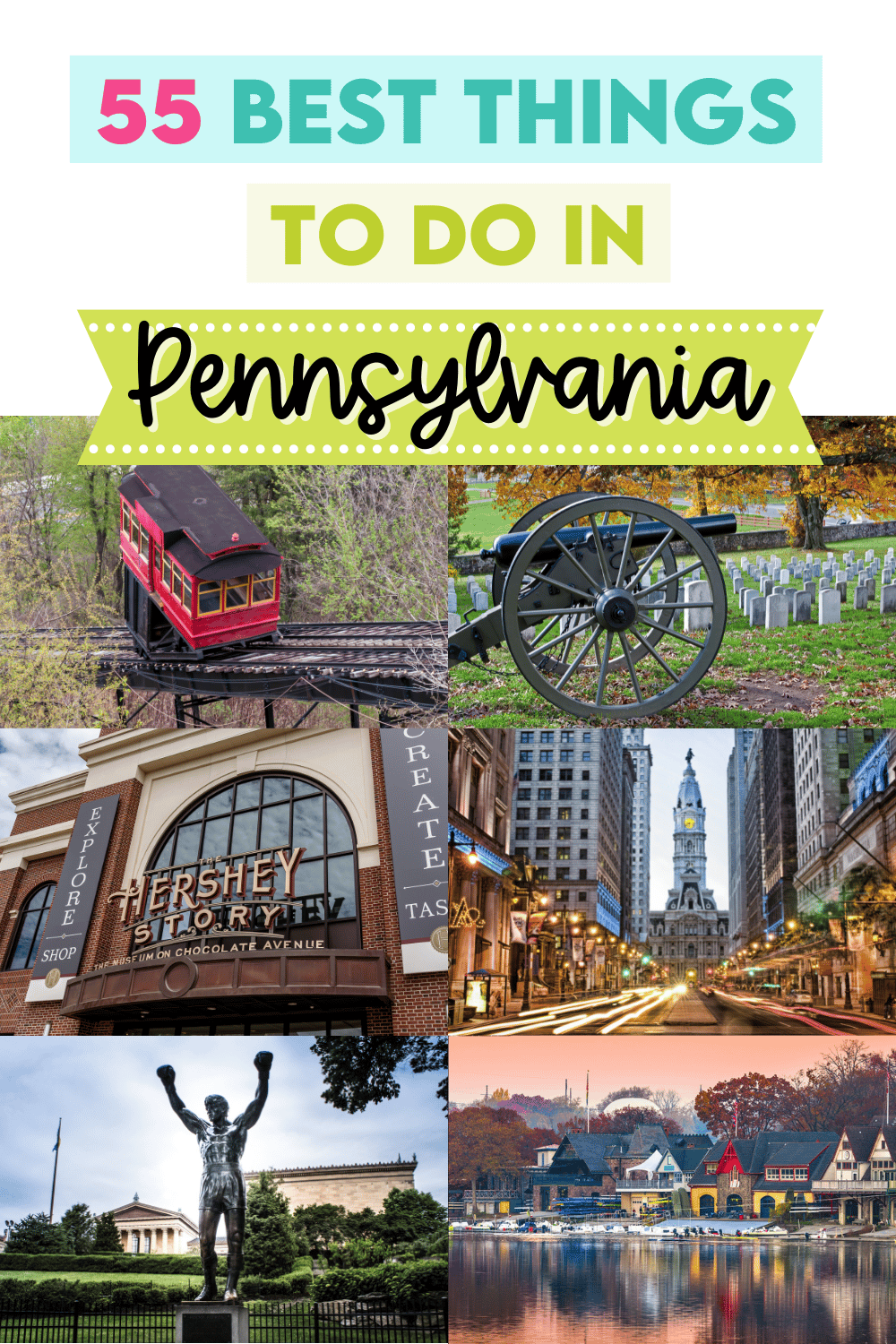 Disclaimer: This post contains affiliate links. To learn more about 'em, click here.
Table of Contents
Things to Do in Pennsylvania for Families
If you've got a bunch of kiddos on your vacation with you, then these things to do in Pennsylvania are a must! Keep reading for some seriously great ideas!
1. The Hershey Story Museum–Yes! We're talking about the chocolate! At this tasty museum, learn about the life and history of Milton S. Hershey. Exhibits also include chocolatetastings! Yum!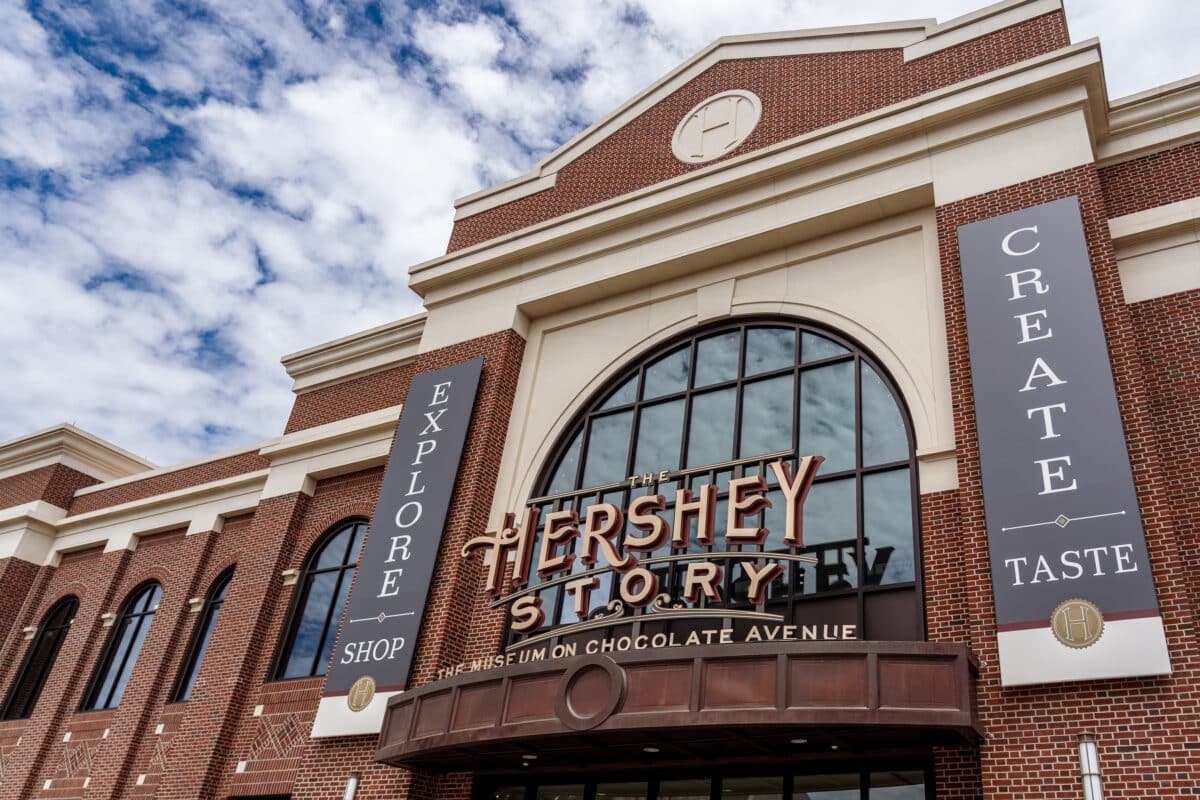 2. Please Touch Museum–You won't have to worry about your child breaking something in this museum! We just love the Please Touch Museum's motto: "Change a child's life as they discover the power of learning through play." Don't miss this museum!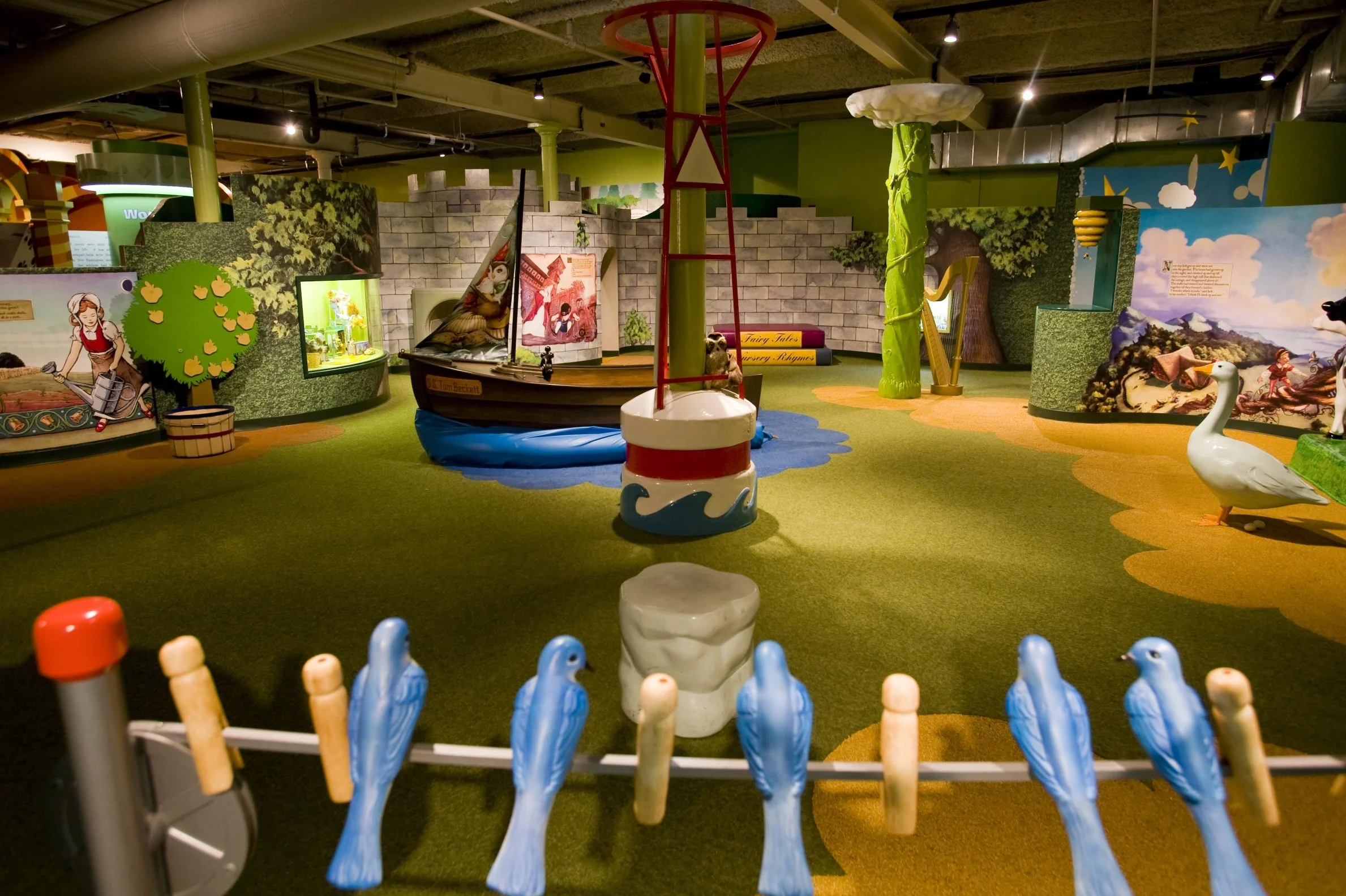 3. Morris Arboretum–This gorgeous arboretum features events and exhibits that are sure to delight the whole family! Check out their website for operating hours and admissions.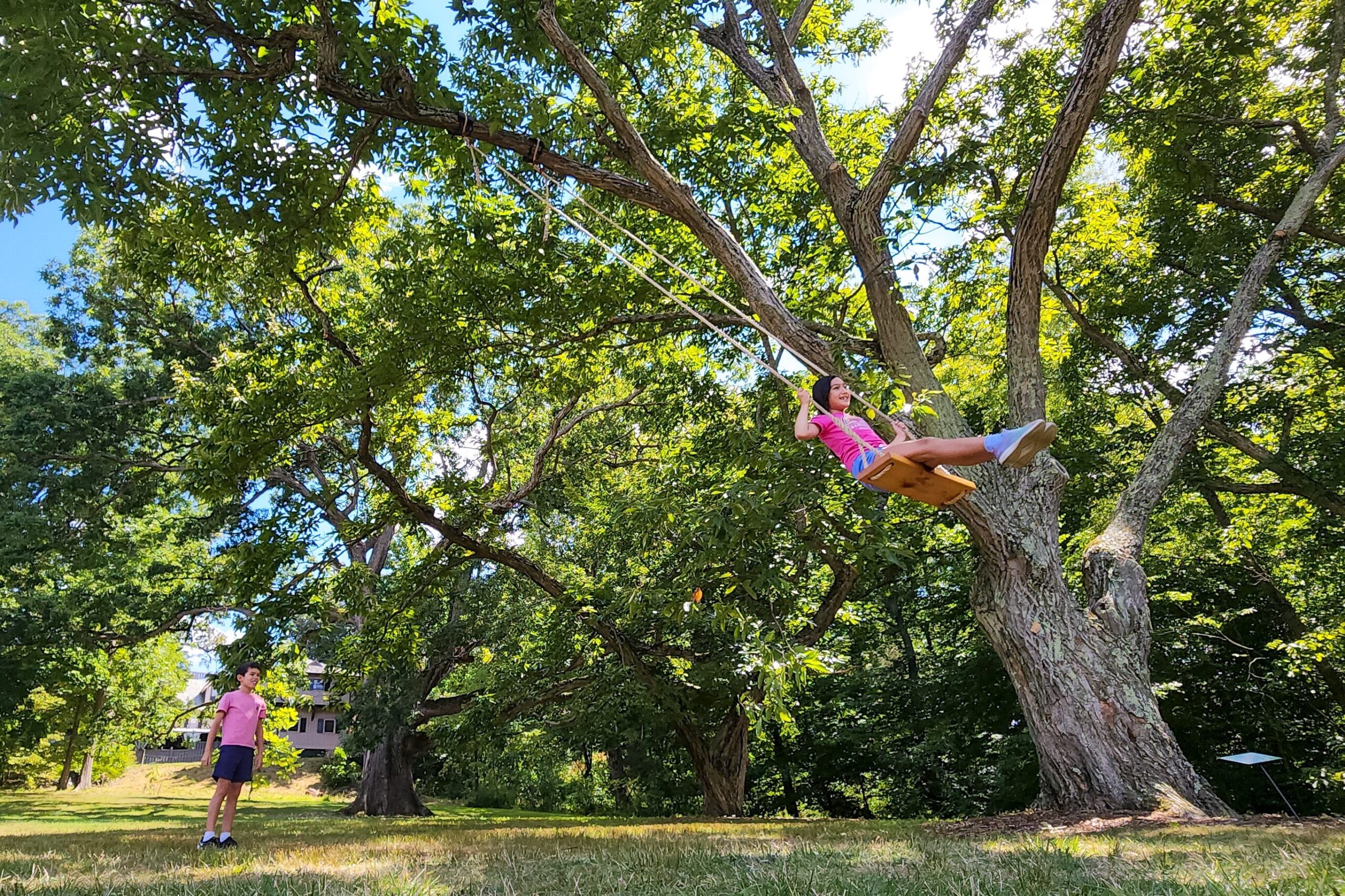 4. The Academy of Natural Sciences of Drexel University–Well known as the famous museum in theNight at the Museum movie, The Academy of Natural Sciences of Drexel University is actually America's oldest natural history museum. Your kids will love seeing the exhibits from the movie, and they just might learn something too!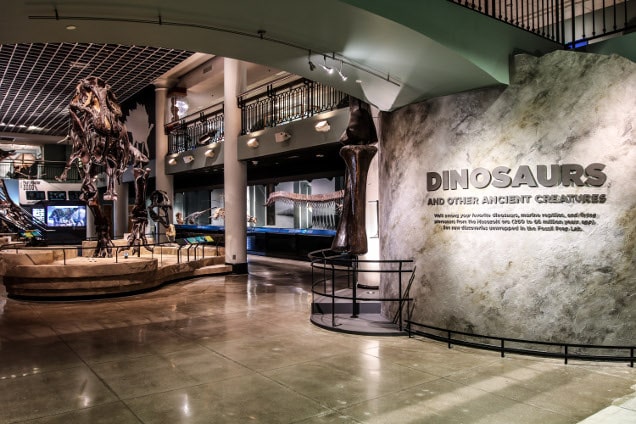 5. Strasburg Railroad–All aboard! How cute is this train?! This railroad features several different kinds of train rides, from Murder Mystery Rides, Wine and Cheese Rides, and a Christmas Train Ride!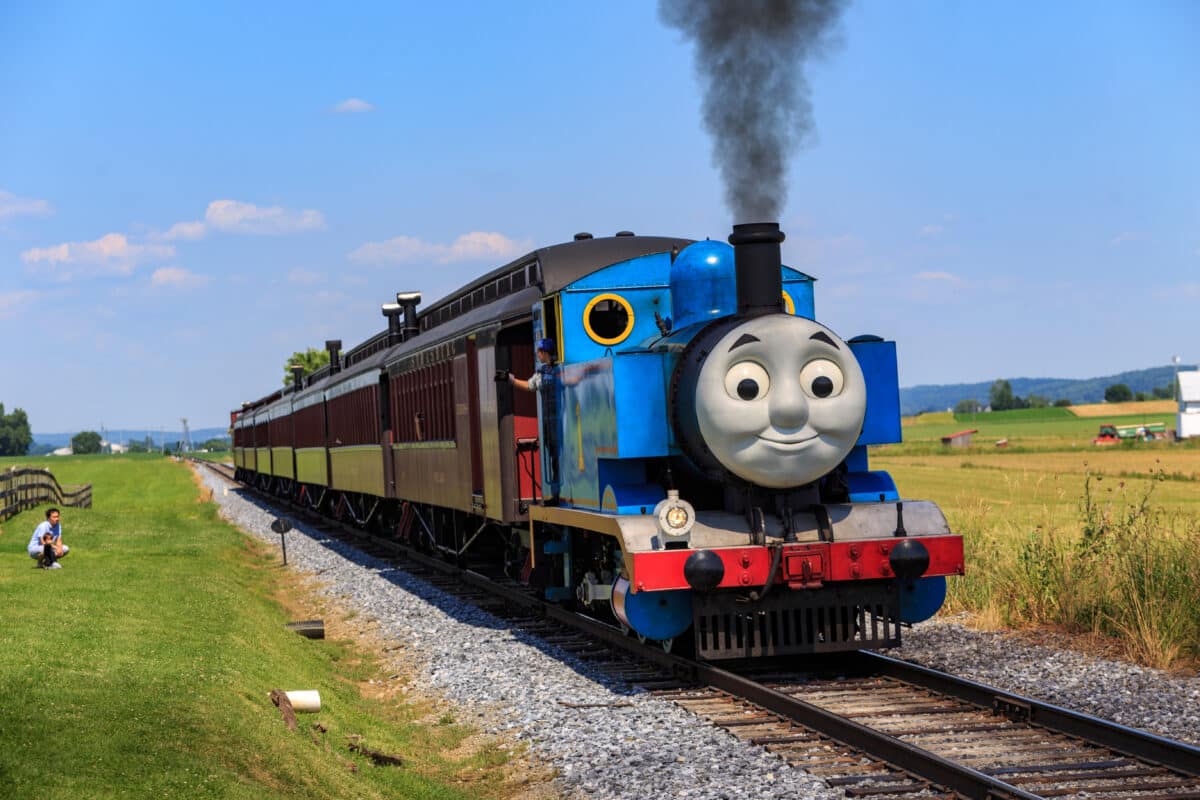 6. The Franklin Institute–This museum was founded in honor of America's first scientist, Benjamin Franklin. With a goal to inspire the minds of present and future scientists, this museum is full of hands-on exhibits and learning!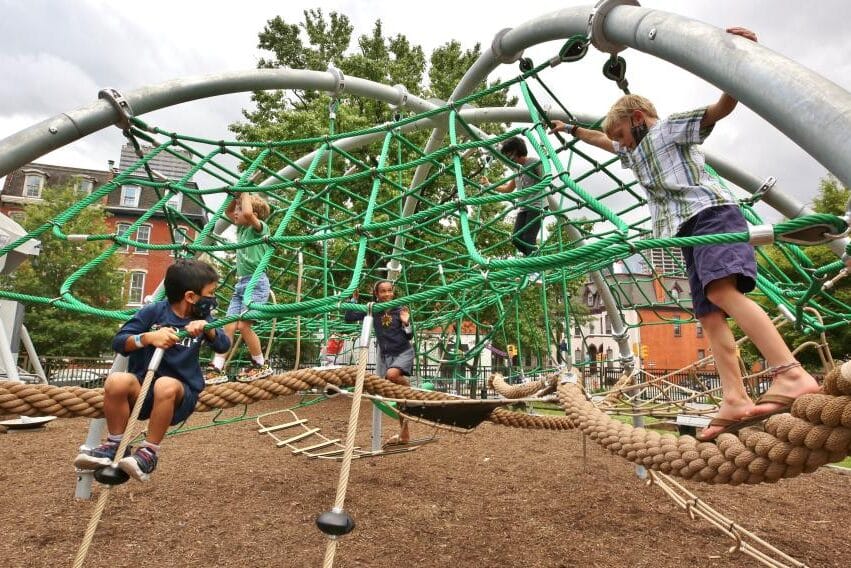 7. Cartoon Network Hotel–Your kiddos will be delighted with the cartoon-themed rooms and suites! You can also indulge in food from your favorite cartoon shows and enjoy the colorful cartoon pools and splash pads!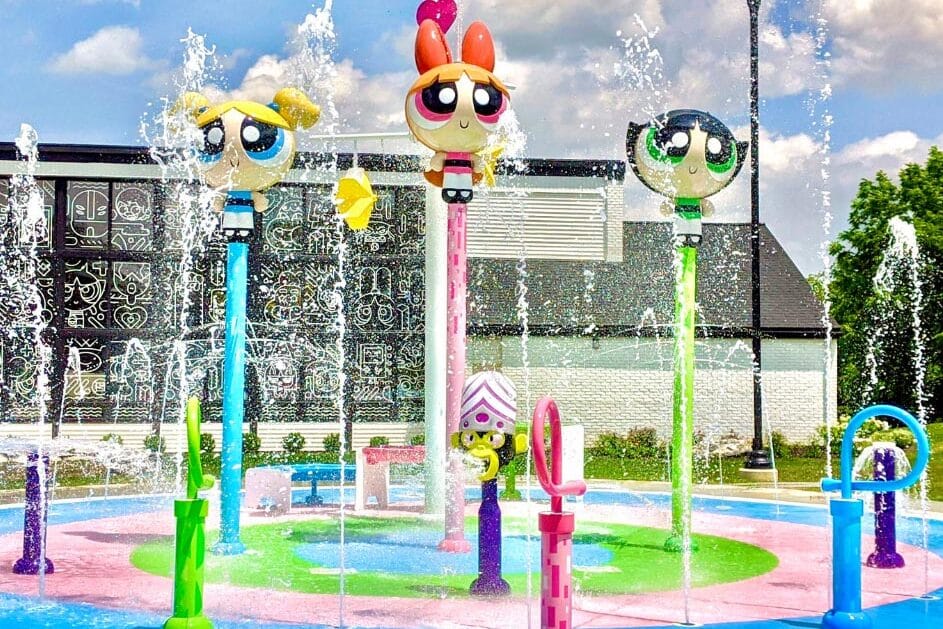 8. Crayola Experience–Immerse your family in a world of color at the Crayola Experience. The Crayola Experience features more than just coloring pages, with several attractions to delight your little ones.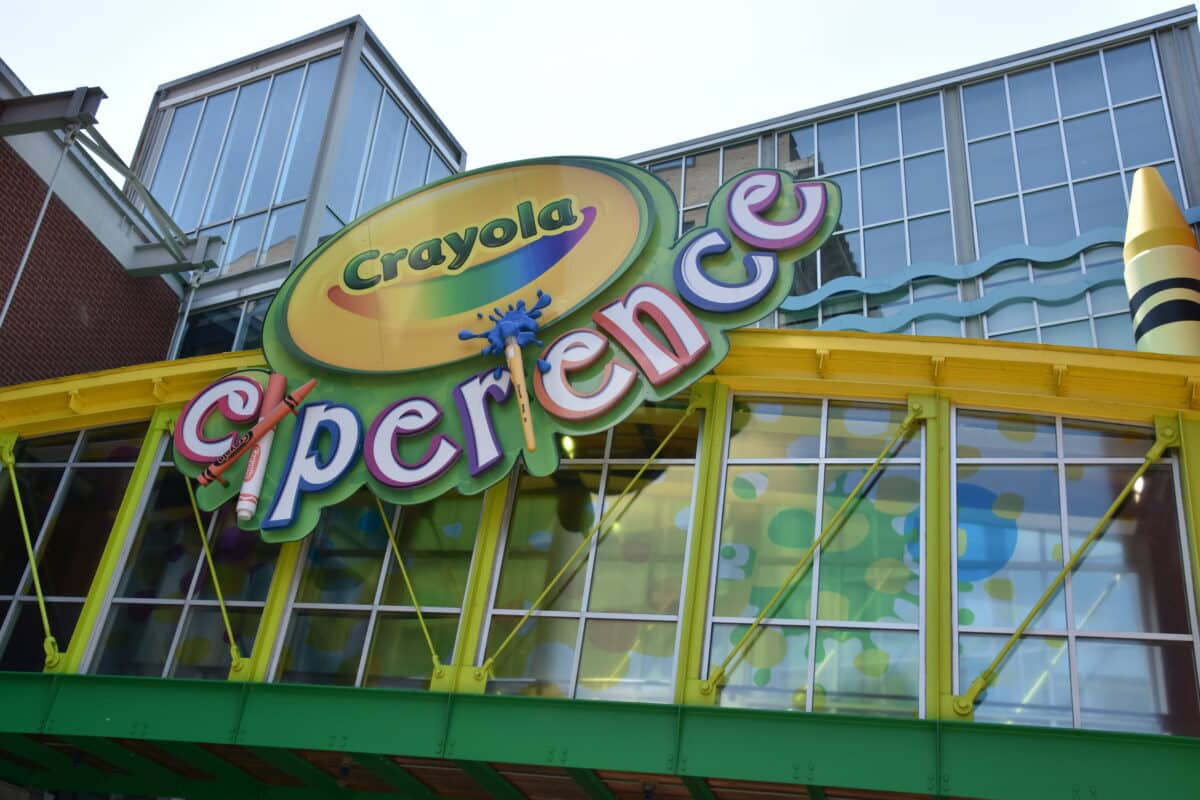 9. The Amish Farm and House–Let your family explore Amish country on this 15-acre Pennsylvania farm. After the tour of the farm and schoolhouse, your children can even feed and pet the farm animals!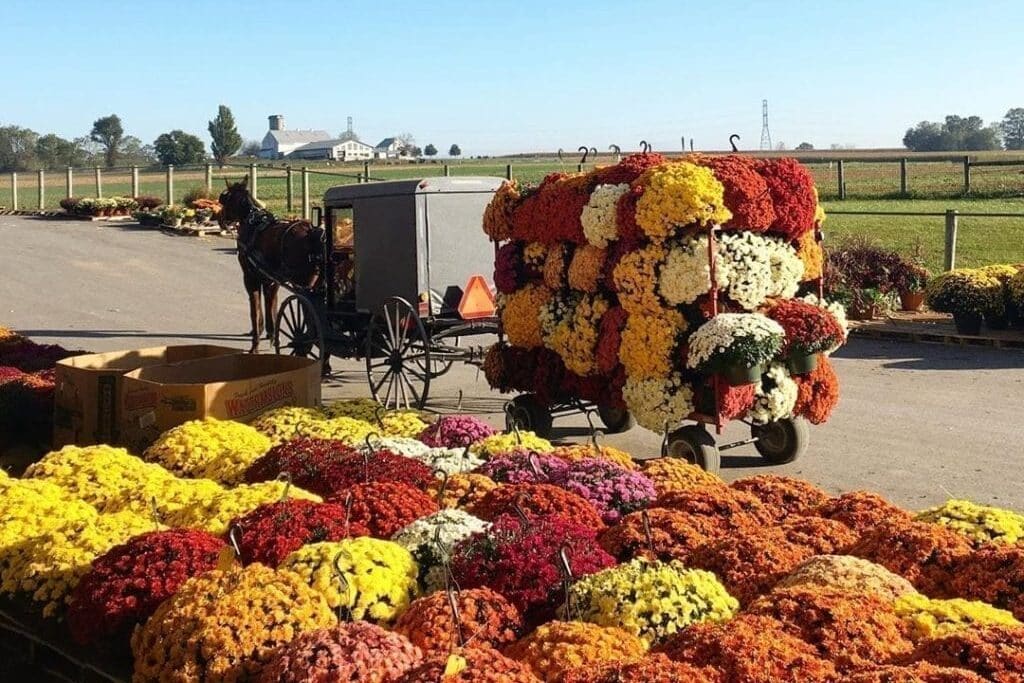 10. The Strange & Unusual Oddities Parlor–Weird out your kids by taking them to The Strange & Unusual Oddities Parlor. Find the oddest treasures in this unique and memorable shop!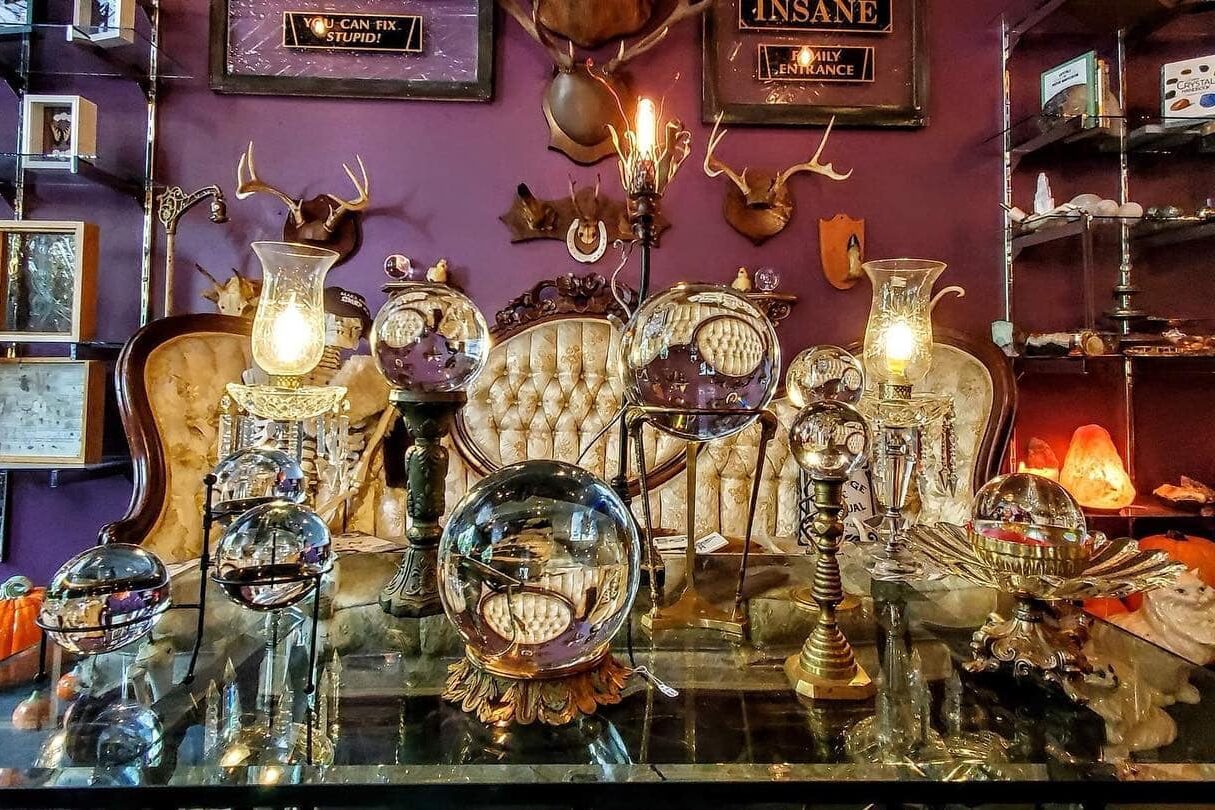 11. Elk Country Visitor Center–Home to the largest elk herd in the northeastern United States, Elk country is a must-see for outdoorsy families and animal lovers. Grab this cute stuffed animal for your kiddo before you go!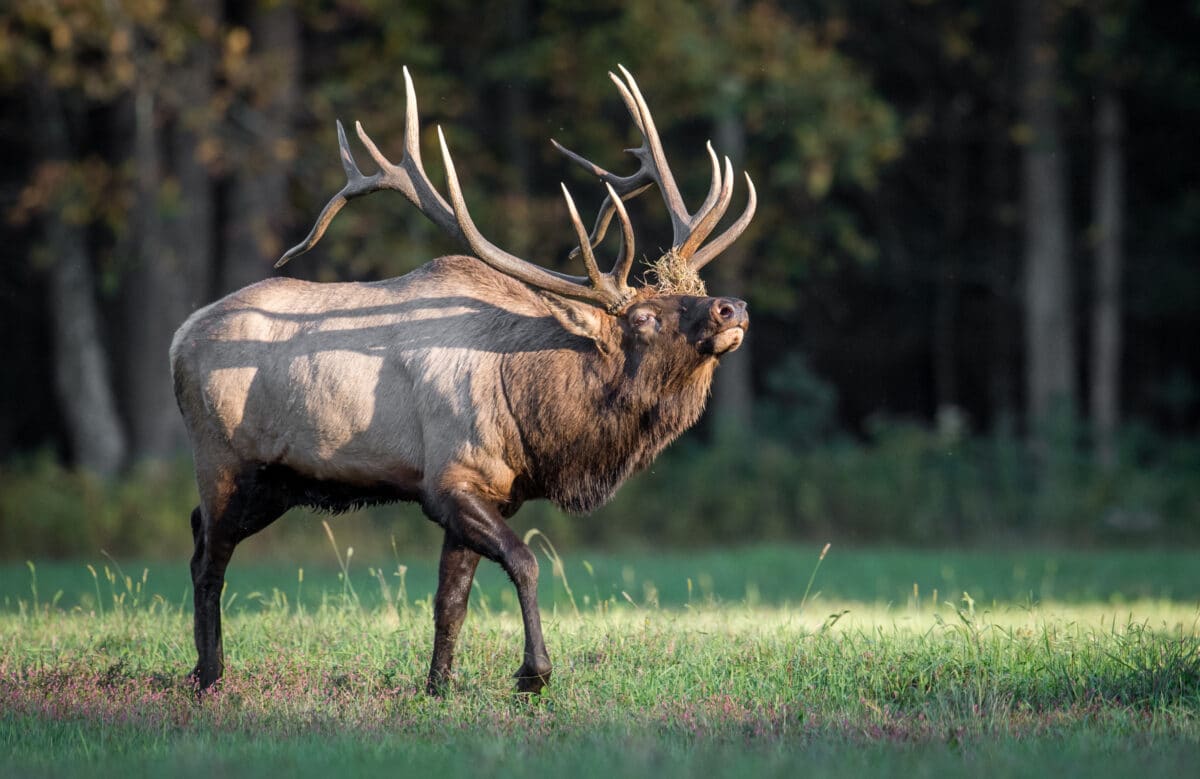 Things to Do in Pennsylvania for Couples
Are you looking for unique and creative date ideas? Are you in Pennsylvania? Then, you're in luck! Check out these fun things to do in Pennsylvania for couples!
12. The Rocky Statue and the Rocky Steps–Grab your sweats and crank up Eye of the Tiger because you're about to find your inner Rocky! Anyone who's ever seen Rocky has run up a flight of stairs and done the Rocky Salute, right? Now it's time to try the real steps in Philadelphia!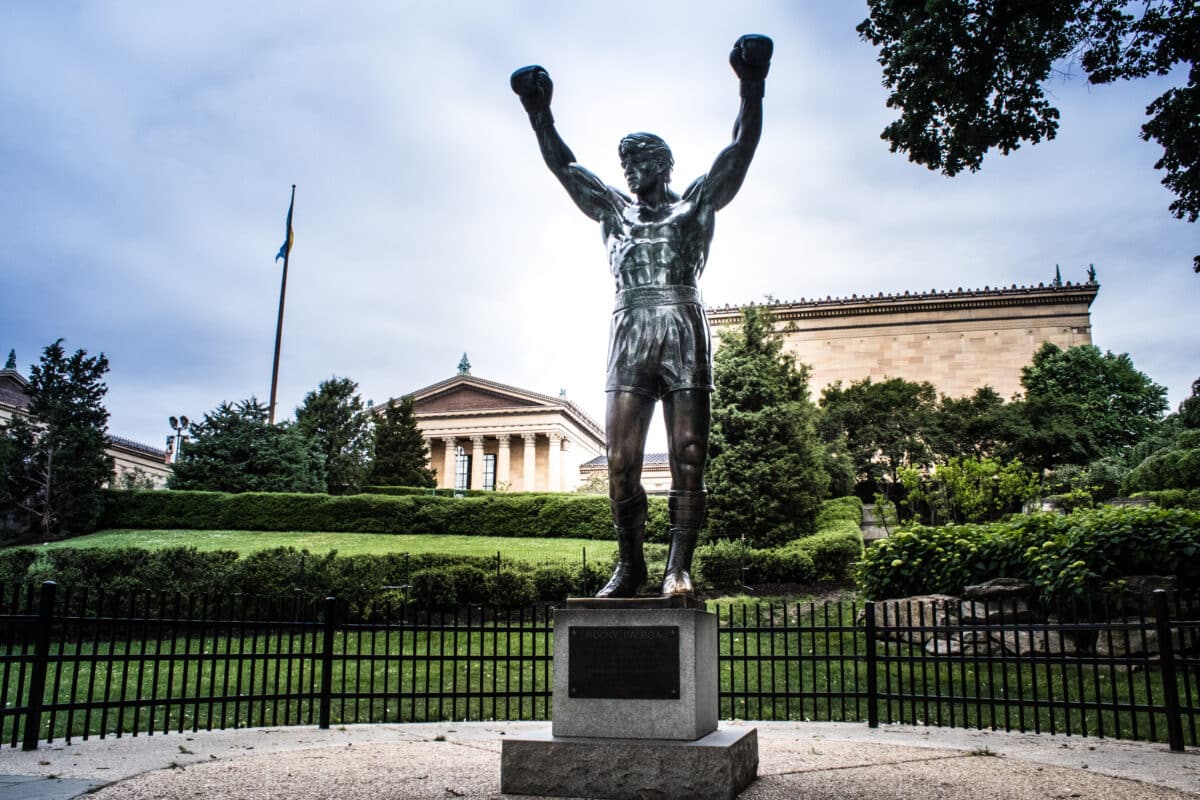 13. NFL Eagles Game–Why not check out an Eagles game when looking for things to do in Philadelphia? Be sure to grab your matching Eagles shirts to wear at the game!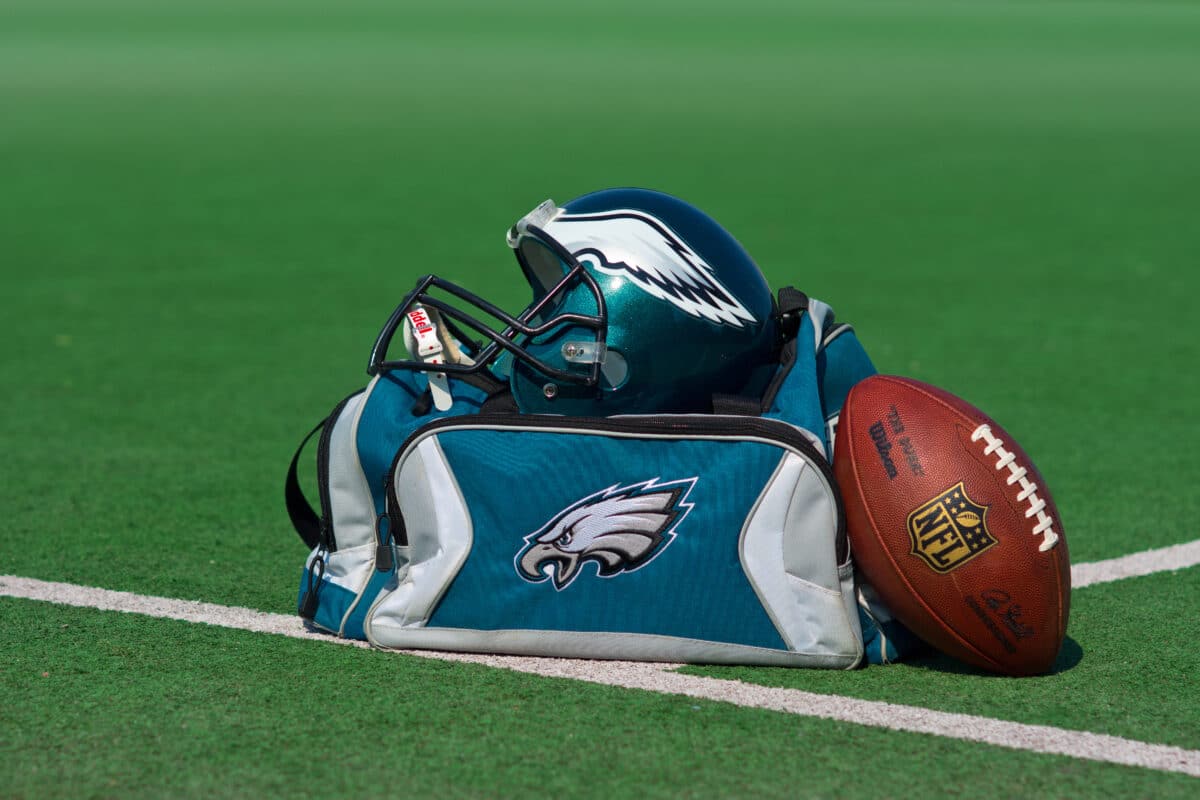 14. SteelStacks–This 10-acre campus used to be the home of Bethlehem Steel, the second-largest steel manufacturer in the United States. Now it is home to family and community events, boasting more than 1000 concerts each year!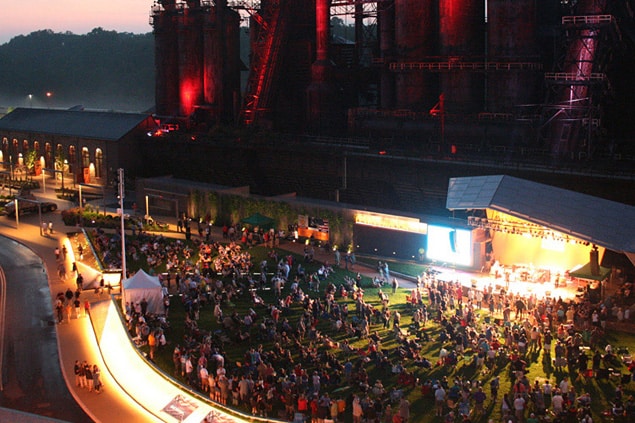 15. Eat a Philly cheesesteak–Did you even go to Pennsylvania if you didn't eat a Philly cheesesteak sandwich?! Check out this list of where to find the best cheesesteaks in Philadelphia!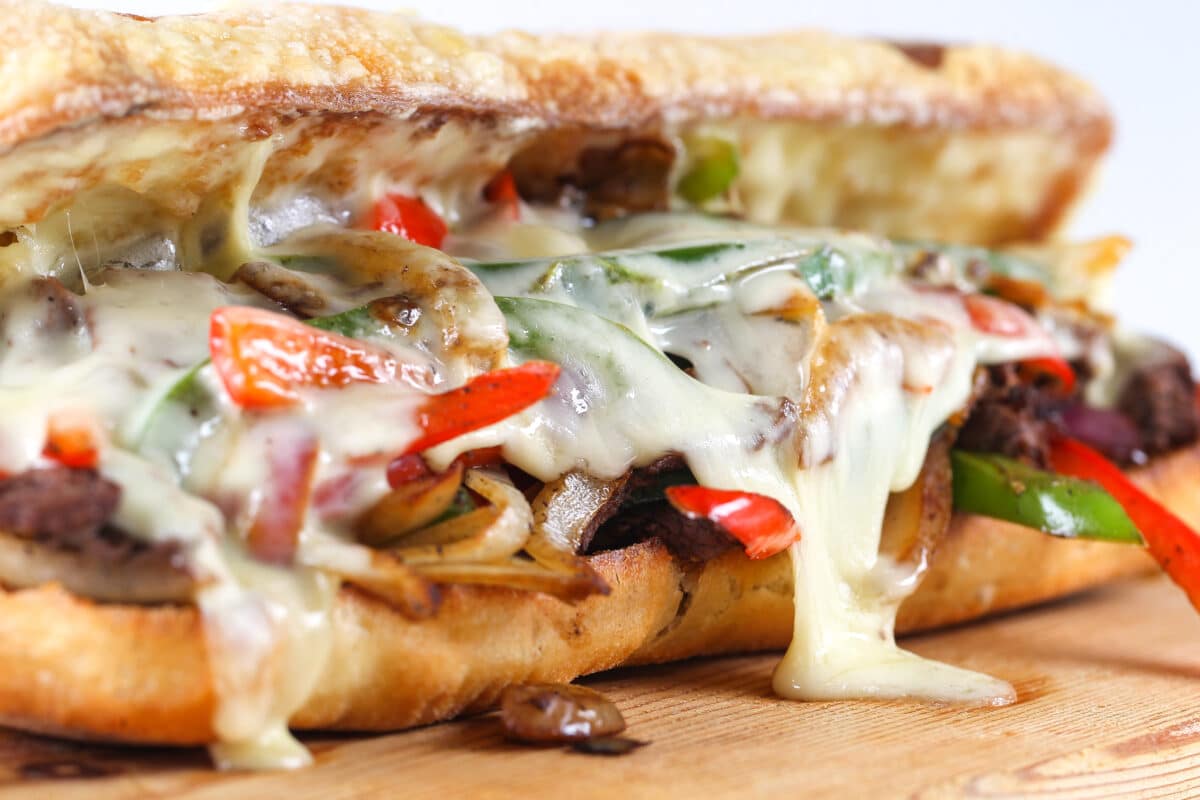 16. Reading Terminal Market–Known as one of America's oldest farmers' markets, the Reading Terminal Market makes for the perfect date night for foodies! Check out the various vendors and be bold in your choices!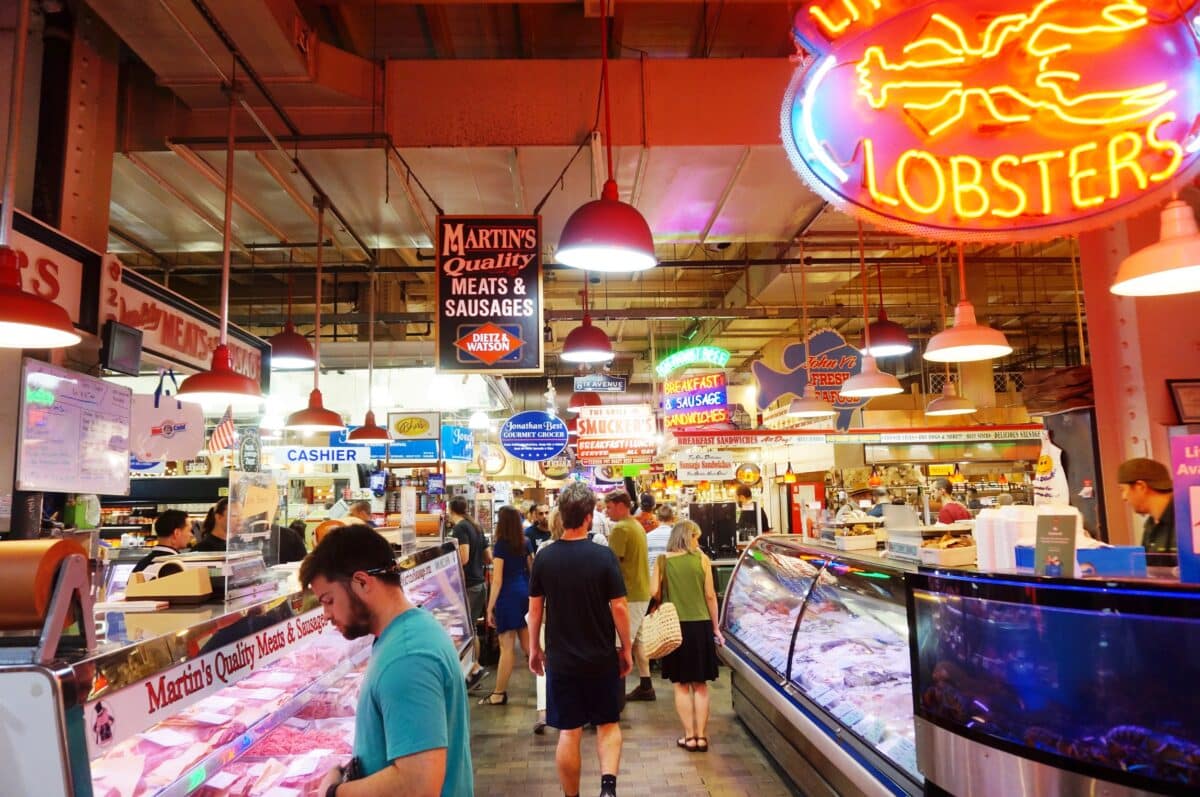 17. PNC Park Pittsburgh–Yo Ho Ho! Visit PNC Park to see a Pittsburgh Pirates game! Grab some matching shirts for the game, and don't forget your pirate eye patch!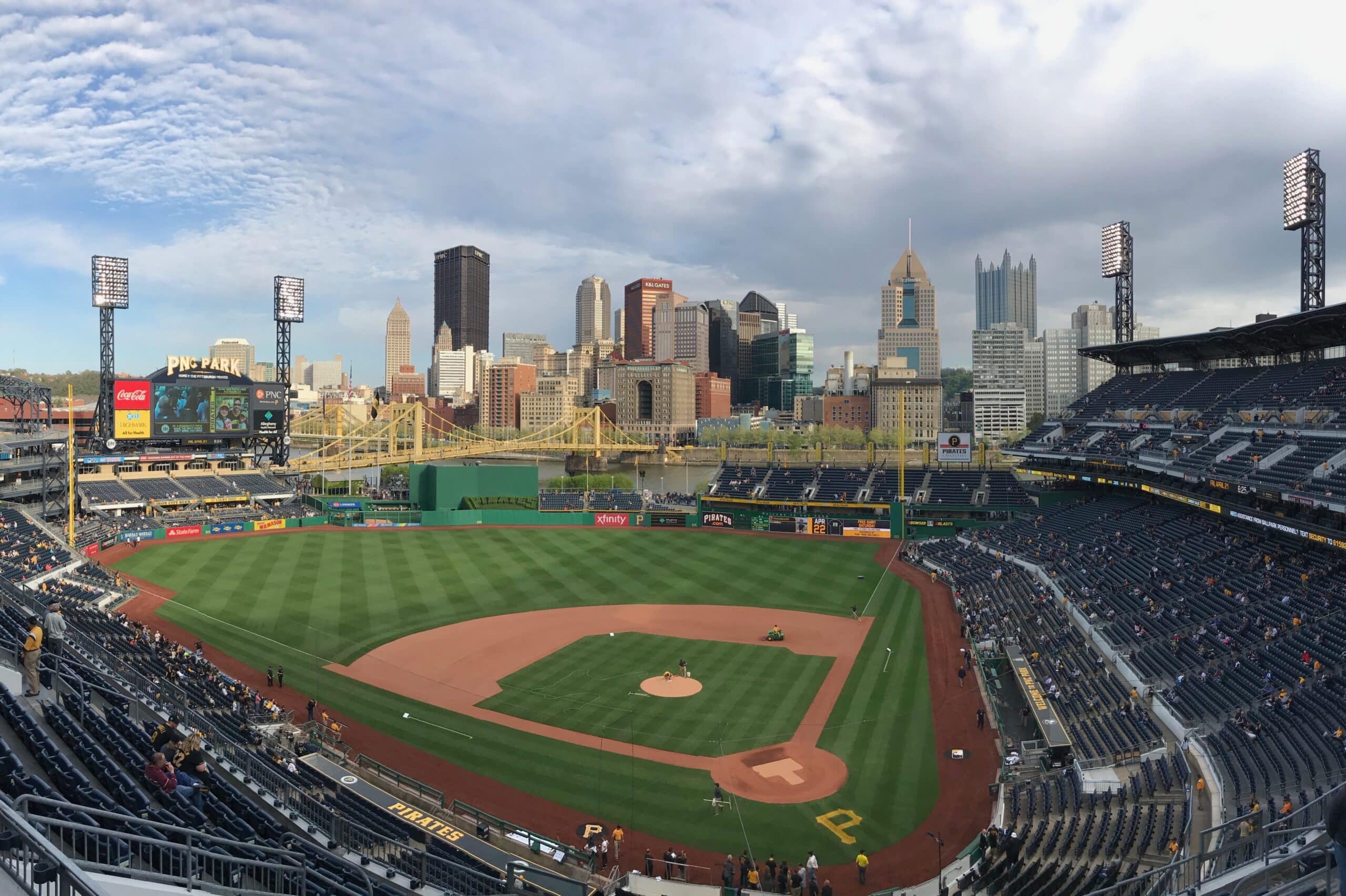 18. Maple Grove Raceway Dragster Experience–Feel the need for speed? Then, try out the Maple Grove Raceway Dragster Experience, where you can reach speeds of up to 140 miles an hour! Whew, that's fast!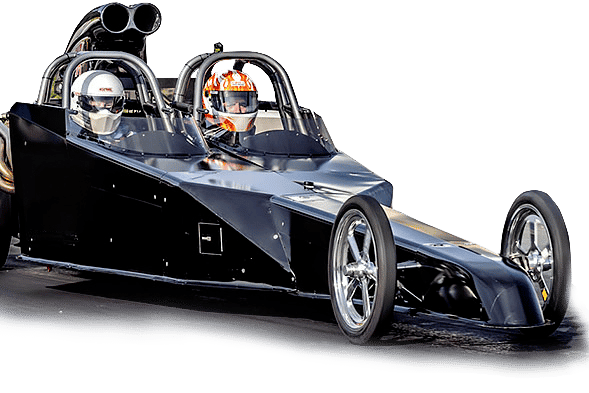 19. Philadelphia's Magic Gardens–Visit this mixed-media art exhibition entirely covered in mosaics! You and your sweetie will love this unique art display, composed of handmade tiles, glass bottles, bicycle wheels, mirrors, and more.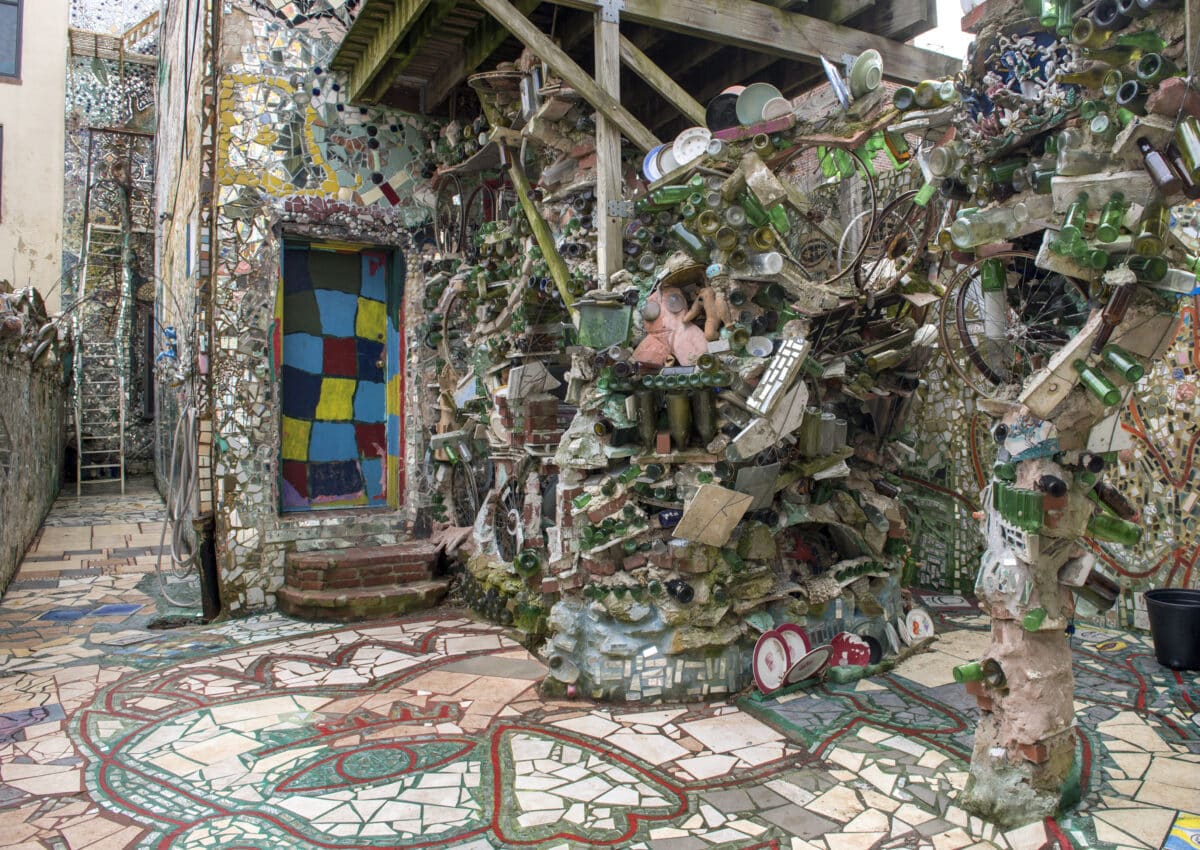 20. The Haines Shoe House–Originally built by Mahlon Haines in 1948 to promote his shoe stores, this shoe-shaped house is soon going to be available to rent through Airbnb.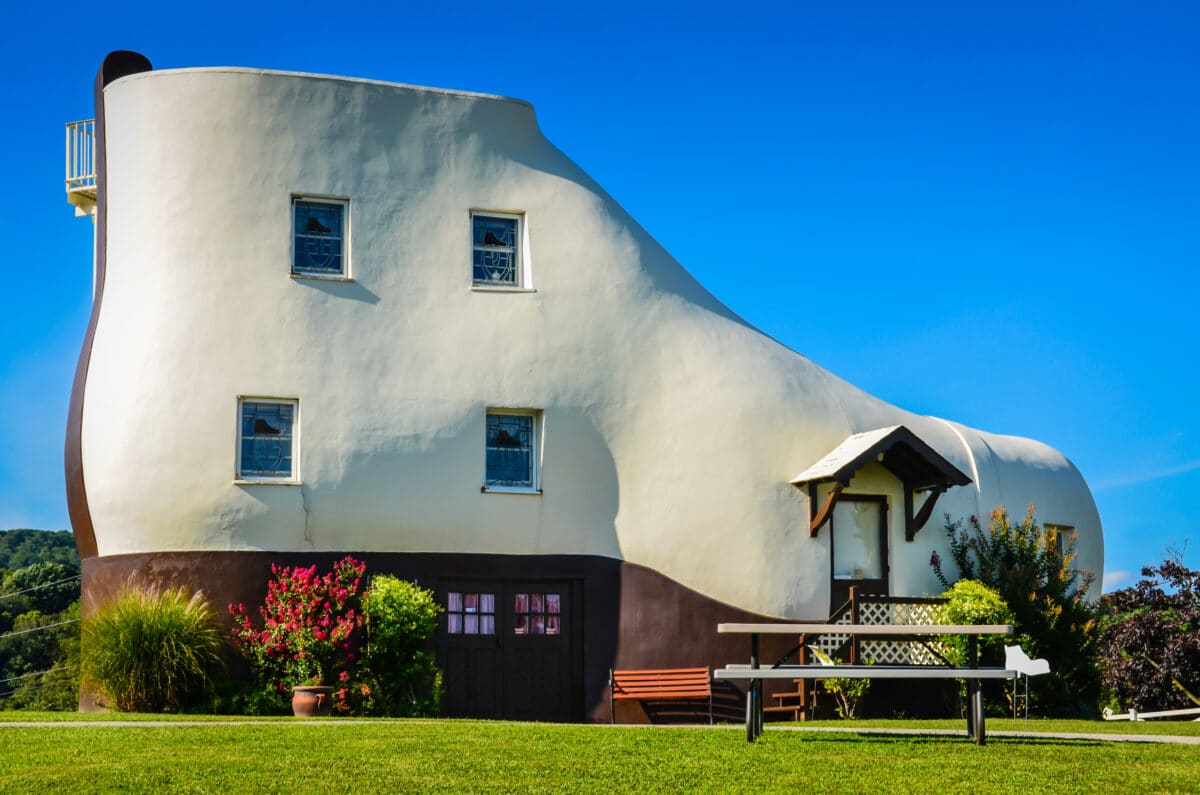 21. LOVE Sculpture–Visit the famous LOVE sculpture in Philadelphia with your one and only LOVE! Make sure to snap a pic in front of the famous work of art.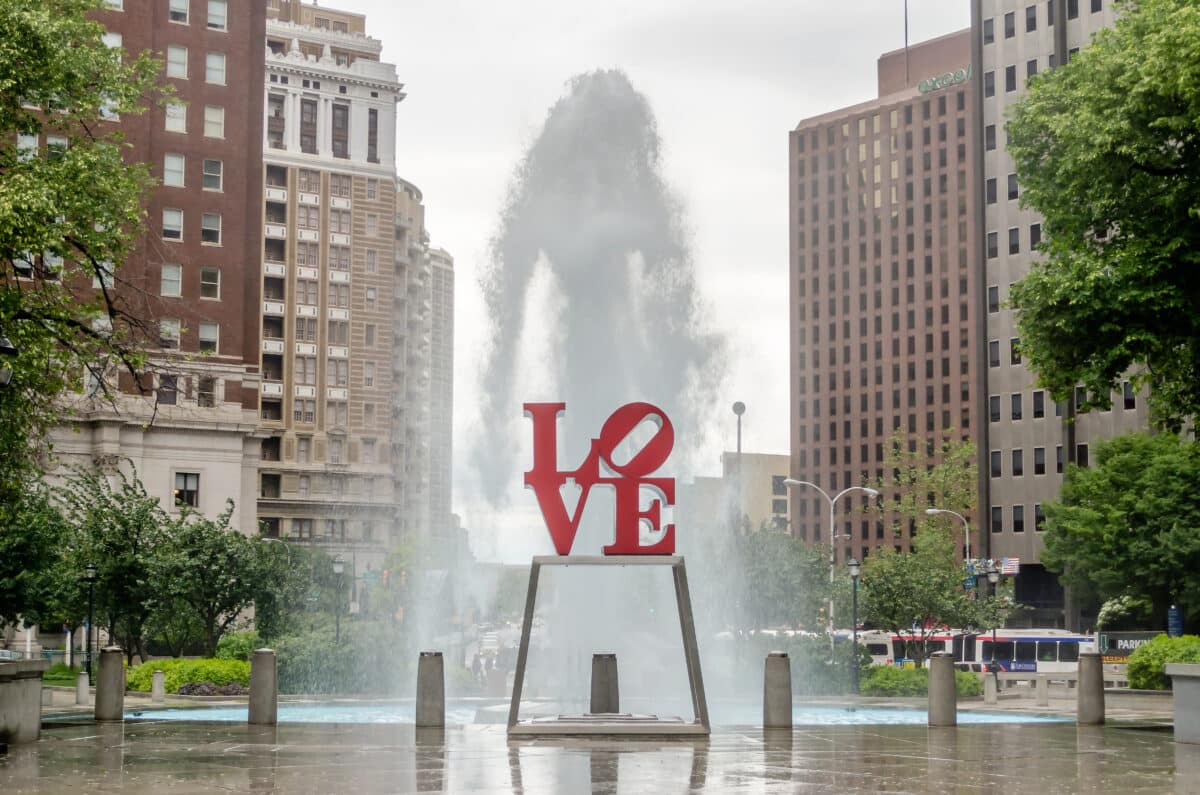 22. Boathouse Row–For totally romantic things to do in Pennsylvania, visit Boathouse Row, a 19th-century row of boathouses on the Schuylkill River. We recommend our Sunrise to Sunset Date to make it a truly lovey-dovey experience!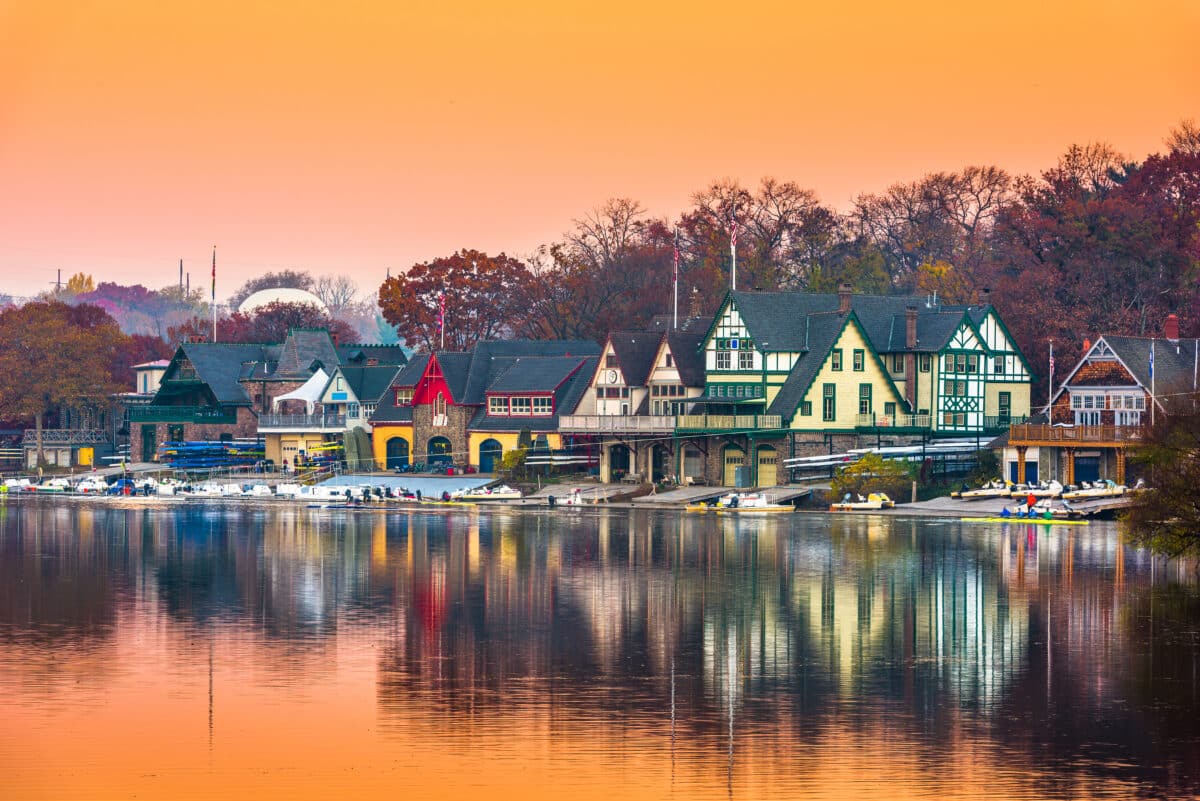 Unique Tours for Couples
23. "The Office" Self-Guided Tour–Scranton! What? The Electric City! Lovers of "The Office" must go on this self-guided tour of locations seen in the hilarious TV series. Eat at Alfredo's Pizza Cafe or try out Poor Richard's Pub. Take along these cute characters to snap pics with!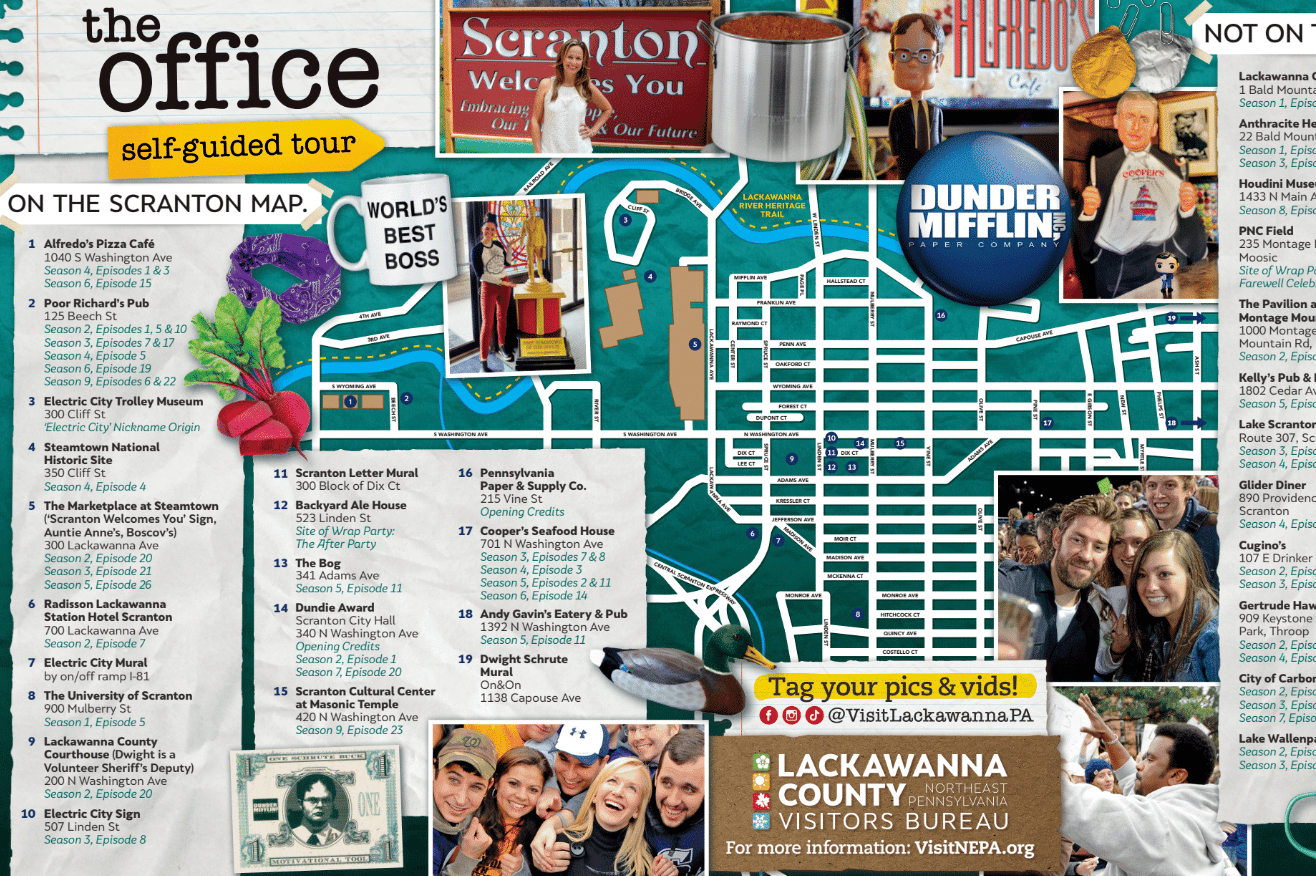 24. Duquesne Incline–Check out some of the best views Pittsburgh has to offer on a cable car over a century old! The Duquesne Incline is one of the last remaining inclines in the country. Check out their website for operating hours and admissions information.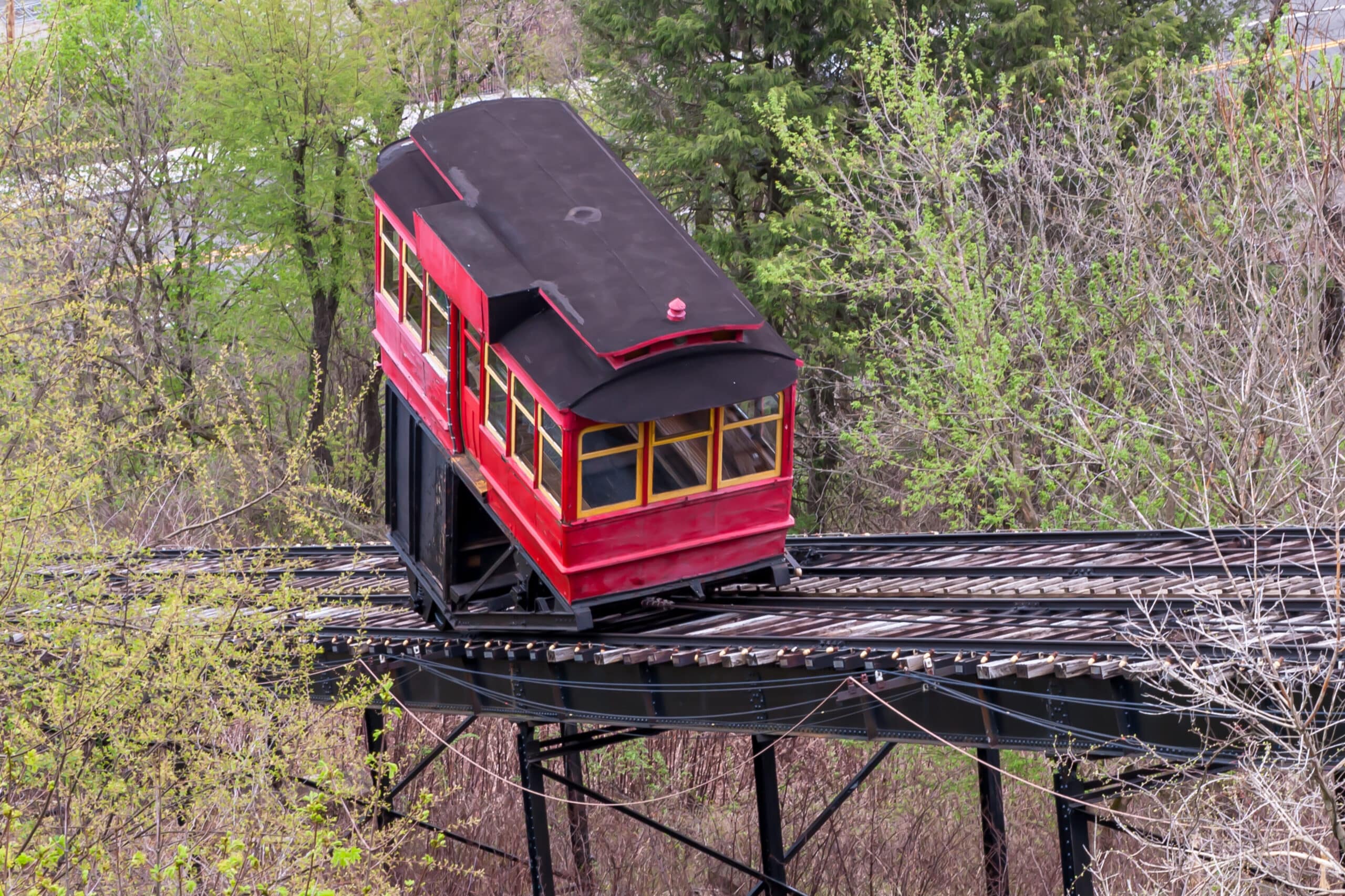 25. City Food Tours–Are you a foodie? If so, you have to check out these tours! With a variety of tours to choose from, you are sure to find something right up your alley, and you just might learn something about Philadelphia's history too!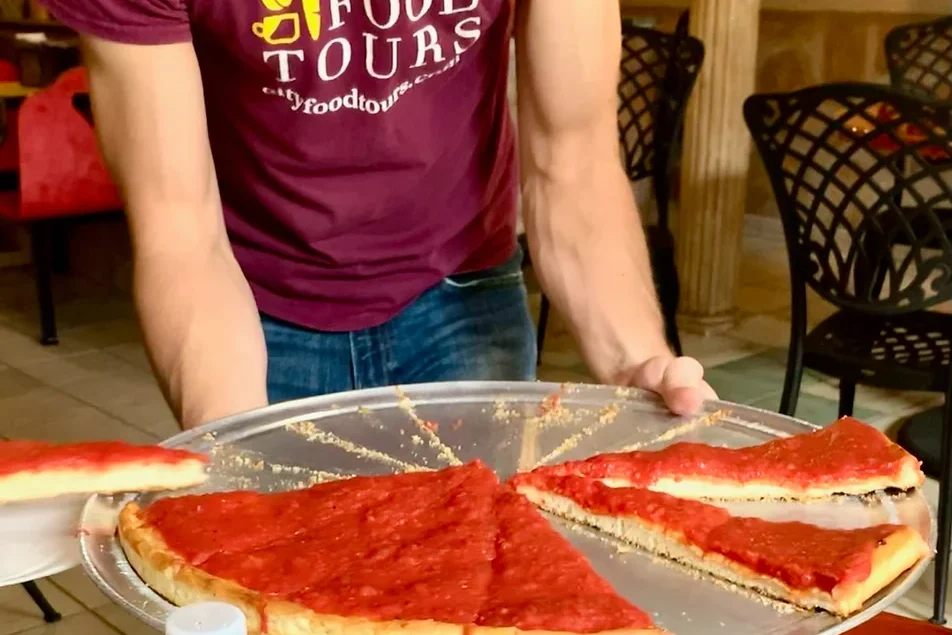 26. Spirit of Philadelphia Signature Dinner Cruise-Cruise along the Delaware river while enjoying dinner, dancing, and the ultimate relaxation! Make sure to check the website for tour dates and reservations before you go!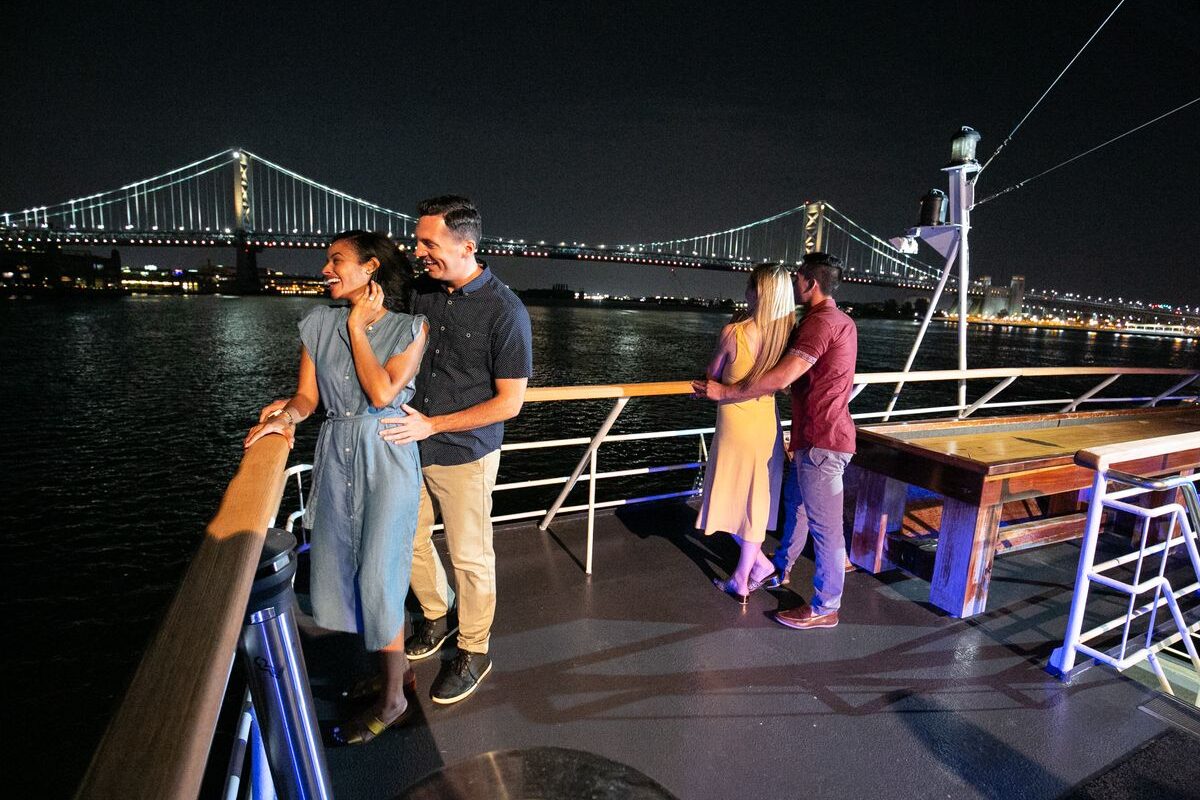 27. Old City Historic Walking Tour–Explore the historic city of Philadelphia on foot! You'll learn about the nation's founding fathers, see the Liberty Bell, and visit Independence Hall. You'll be guided by locals who are knowledgeable about the city.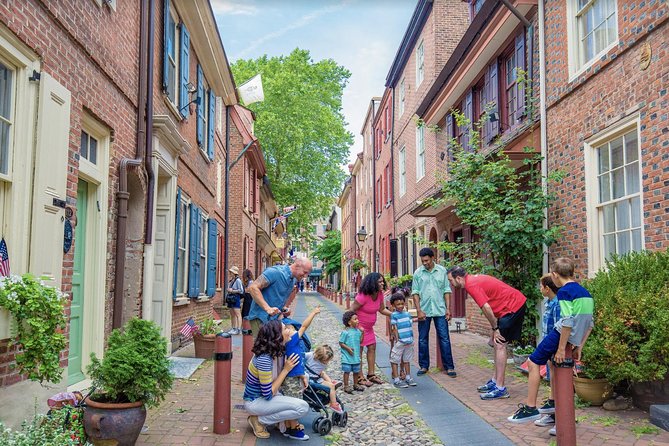 28. Philly by Segway Cheesesteak Tour–Glide from cheesesteak to cheesesteak while on this Philadelphia Segway tour! You'll get to try the best cheesesteaks in the city on this unique two-hour ride.
29. Hop-on, Hop-off Philadelphia Big Bus Tour–Take a tour around Philly on the Big Bus Tour. Just like the name suggests, this tour allows you to hop on or hop off tour buses at certain locations. Tickets range from 1–3 day tours.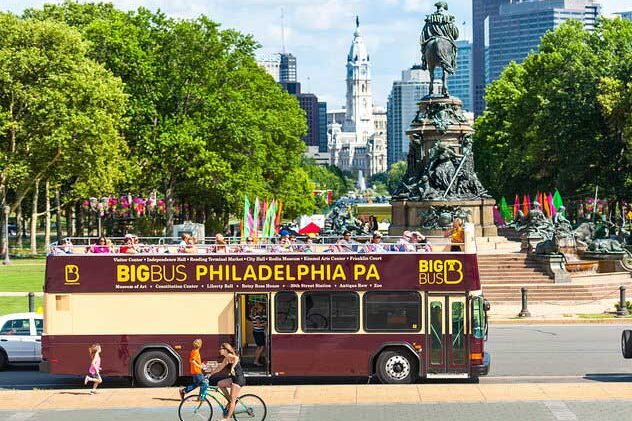 30. Philadelphia Horse-Drawn Carriage Tours–Journey back to the colonial era and ride in a horse-drawn carriage through Philadelphia's Independence National Historic Park, Society Hill, and Old City. This tour is perfect if you are looking for unique things to do in Philadelphia!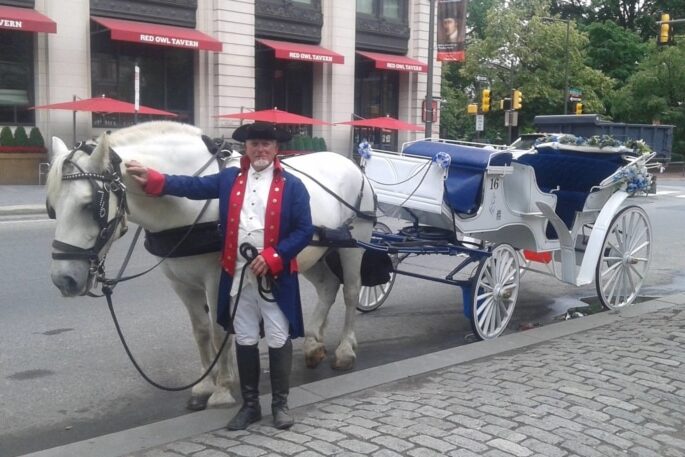 31. Civil War Ghost Tour–Do you want to learn the haunted secrets of Civil War Ghosts? This tour is for you! Your host will guide you around several sites known to have paranormal activity. Boo!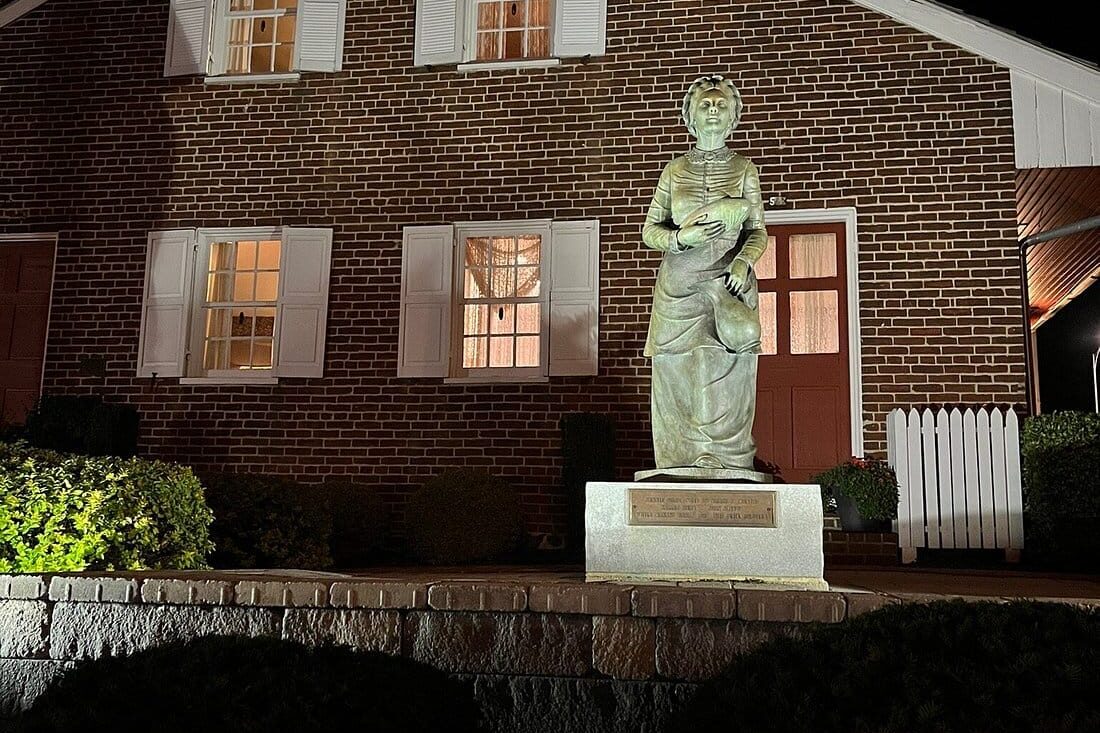 32. Grounds For Sculpture Art Tour–Take a stroll through the 42-acre sculpture gardens. It has over 300 contemporary sculptures as well as indoor and temporary exhibits.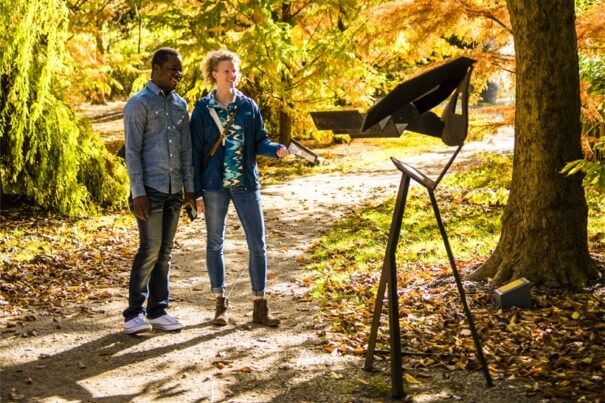 Pennsylvania Theme Parks
We bet you didn't know Pennsylvania was home to some of the most unique theme parks in the country. Check out these 50 tips and tricks to make the most out of your amusement park visit!
33. Hershey Park–Originally created as a place for the employees of Hershey's chocolate factory to enjoy, the park now welcomes all chocolate lovers and thrill-seekers! This theme park has it all: rides, shows, shopping, dining, and more!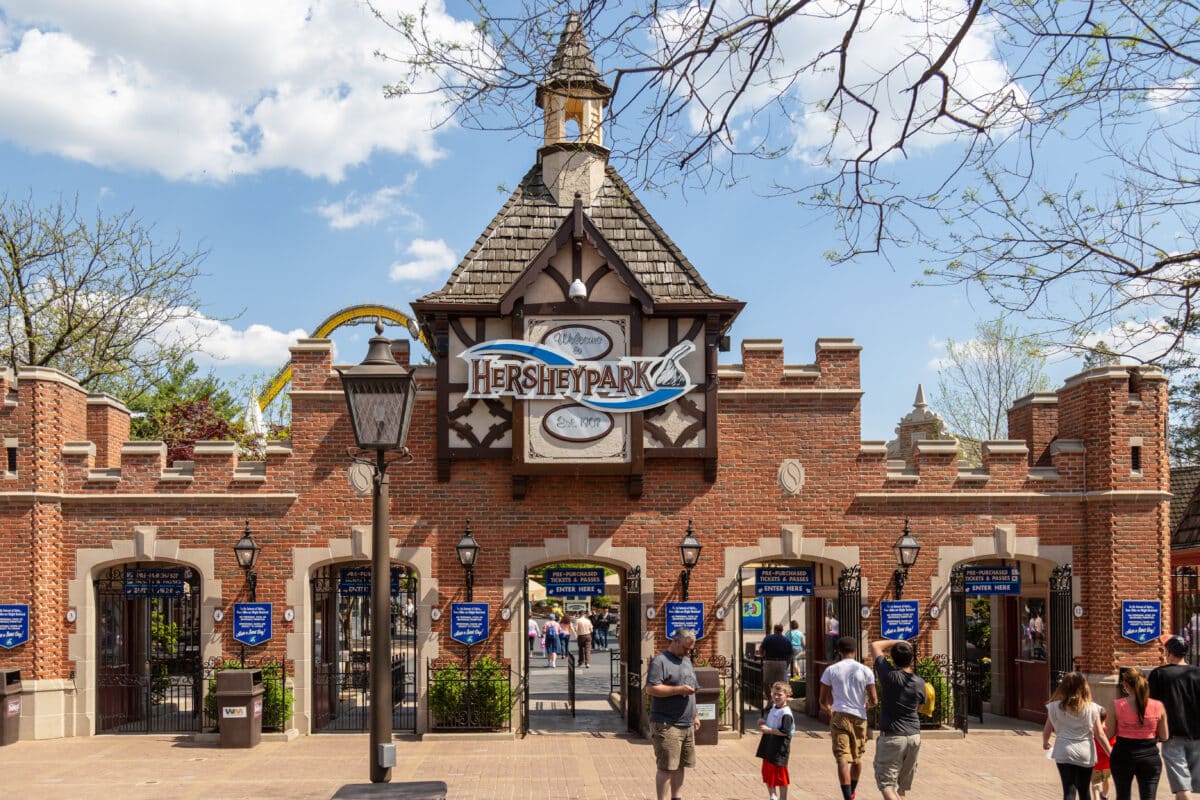 34. Dutch Wonderland–Dutch Wonderland is consistently rated as one of the top theme parks in Pennsylvania and boasts over 30 rides! Take a peek at their website for operating hours and admissions.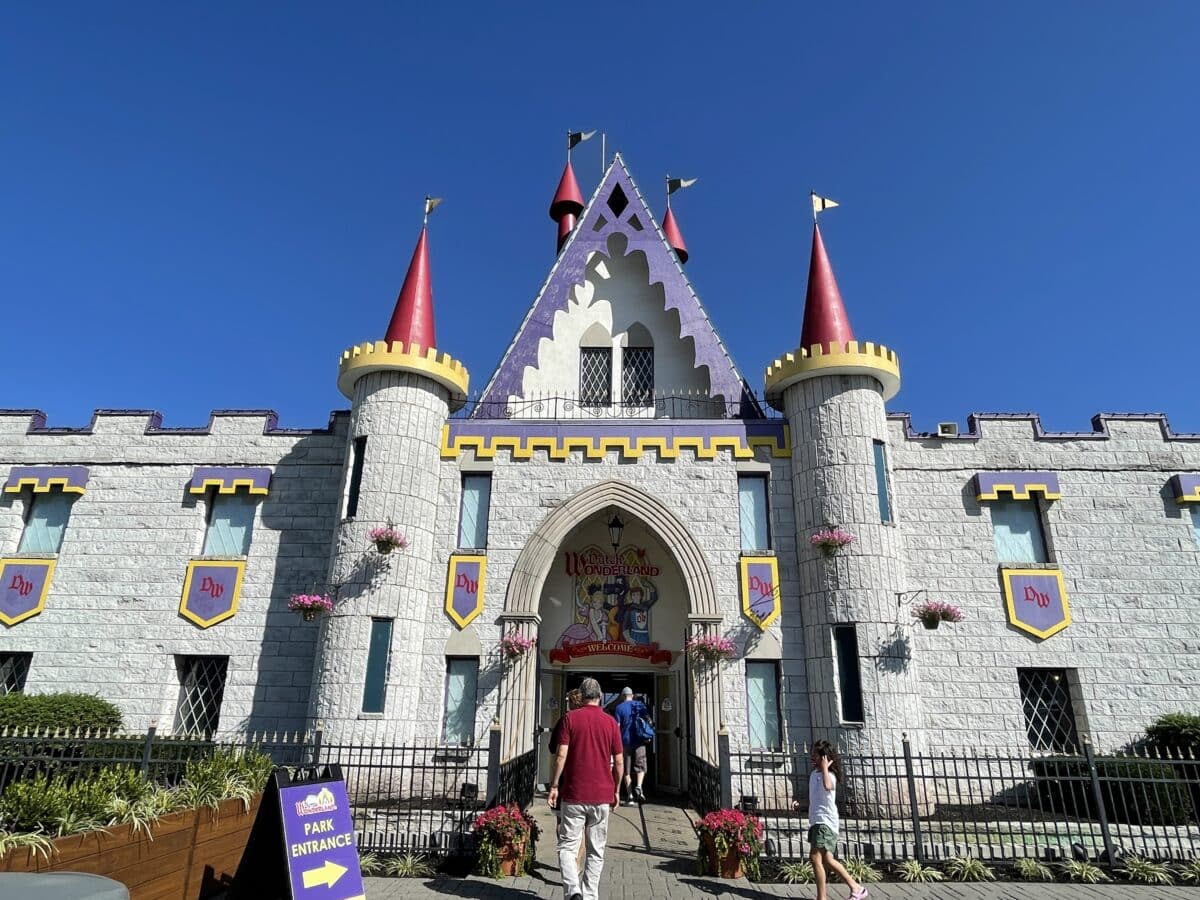 35. Knoebels–America's largest free-admission amusement park! Yes, we said FREE! Admission–FREE! Parking–FREE! Entertainment–FREE!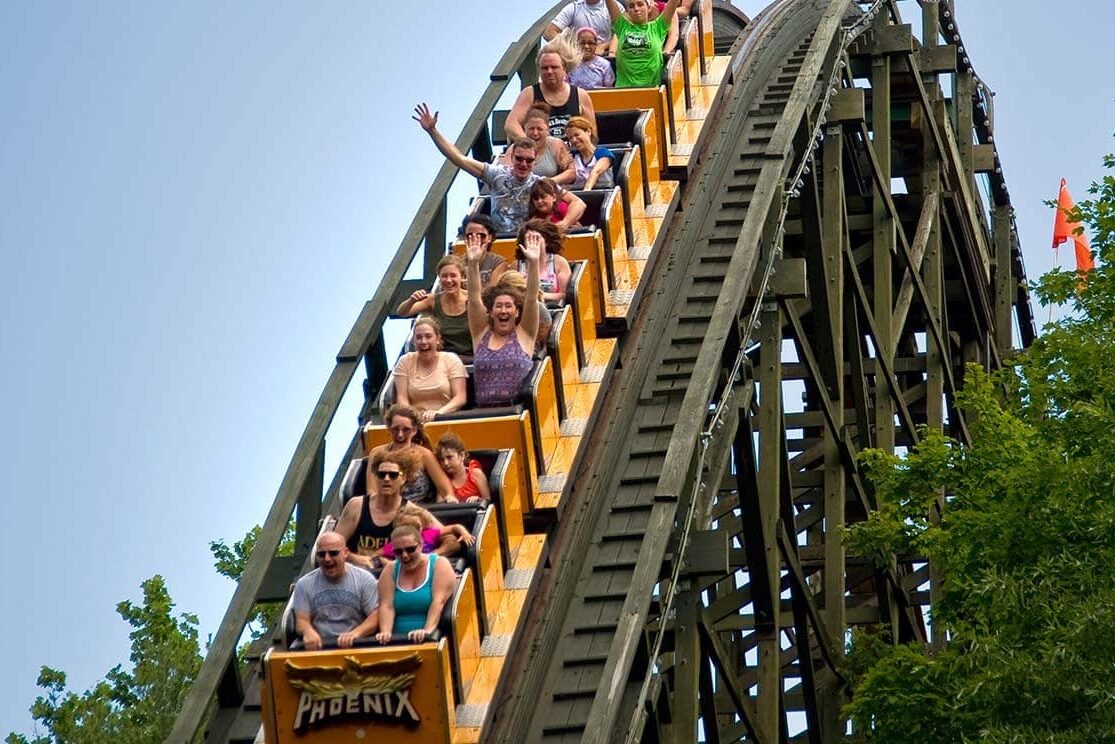 36. Sesame Place–Do your kiddos just love the Cookie Monster? Do you think they would love to meet Big Bird or even Elmo? Then, head on over to Sesame Place, where there are many sunny days that are sweeping the clouds away!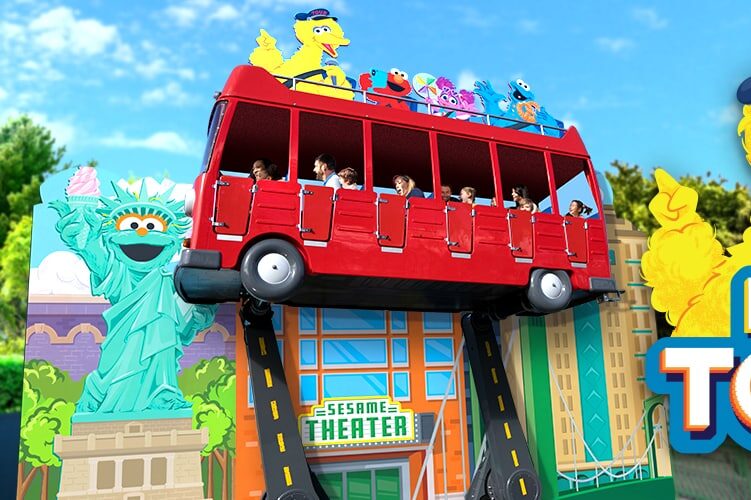 37. Diggerland USA–Here's a uniquely themed amusement park for you! Diggerland USA is a full-on construction-themed park sure to please any tractor and machine-loving child!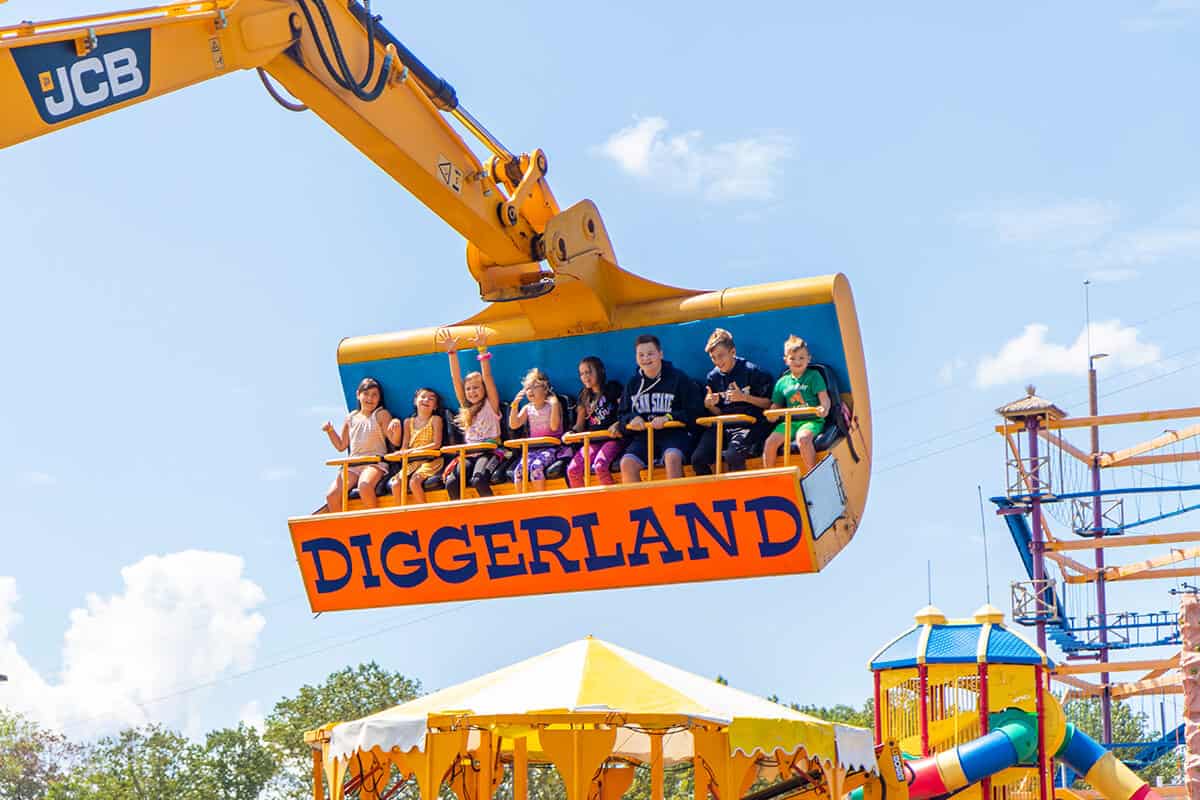 38. Kennywood–Touted as America's finest traditional amusement park, Kennywood has a great mix of modern and classic rides to thrill your whole family!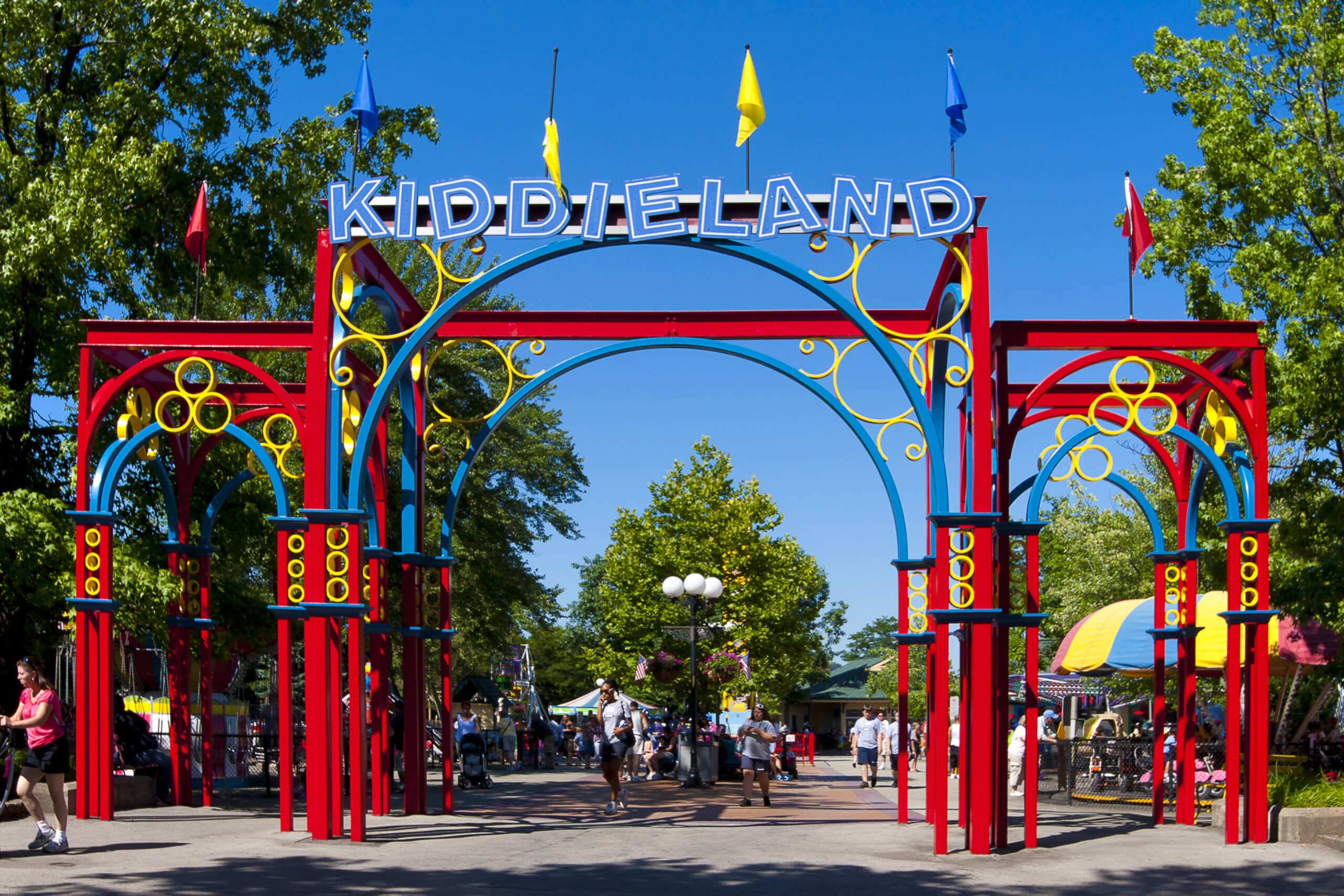 39. Dorney Park and Wildwater Kingdom–This thrilling amusement park has both traditional rides and water rides! Make sure to take a look at their website before going to plan your visit.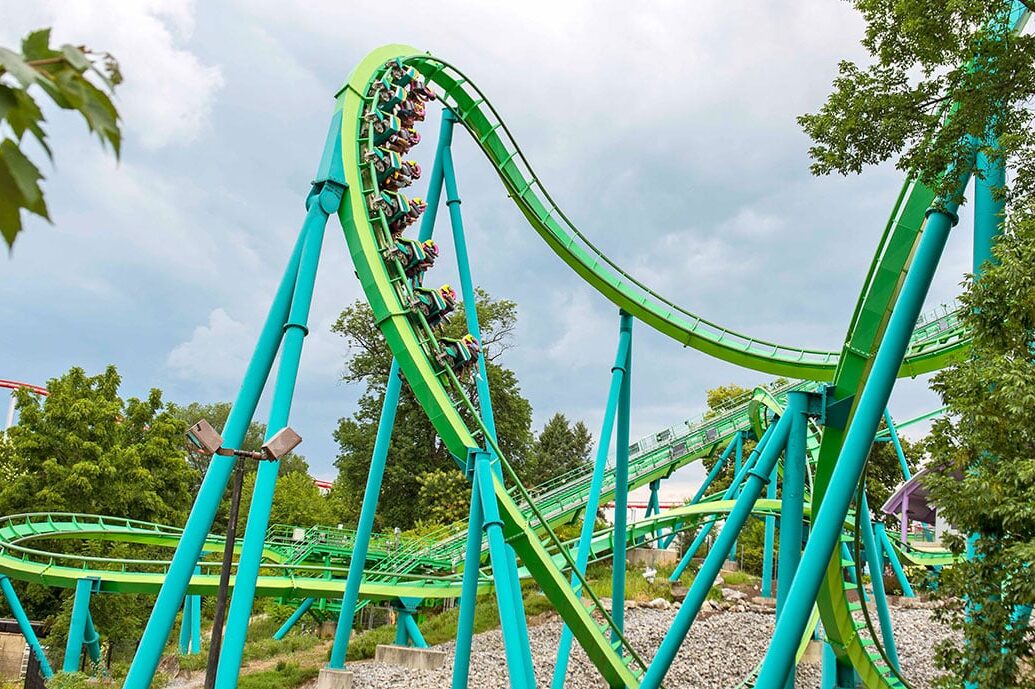 Historical Places to Visit in Pennsylvania
As one of the original 13 colonies, Pennsylvania is just teeming with early American history. We've rounded up the best locations in Pennsylvania to help you get better acquainted with the past. This list is not just for history buffs!
40. Gettysburg National Military Park–The Battle of Gettysburg is known as the Civil War's bloodiest battle and was also a turning point in the war. This military park is a must-visit landmark for visitors to Pennsylvania.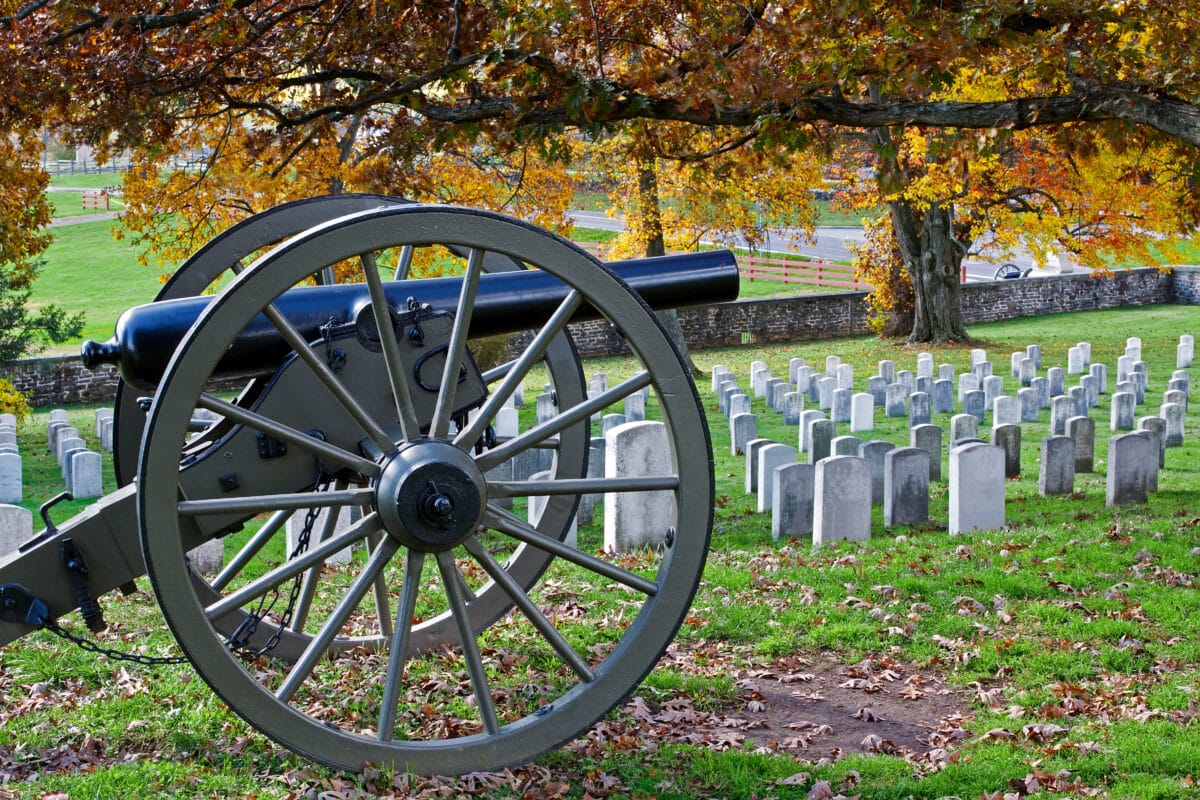 41. Flight 93 National Memorial–At the Flight 93 National Memorial, you'll learn about and honor the brave heroes of Flight 93, who thwarted an attack on the United States Capitol on September 11, 2001.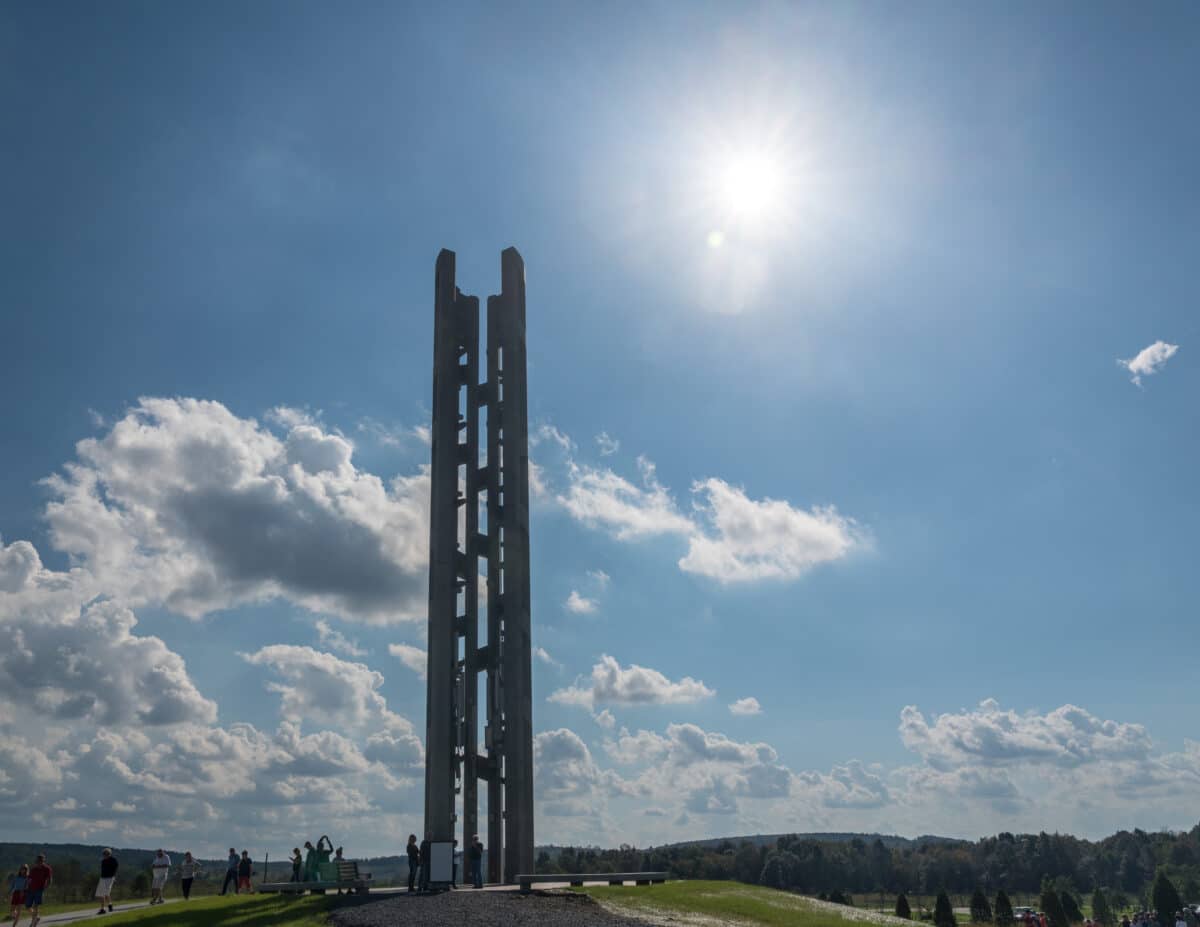 42. Independence National Historical Park–Here, you can see where the Second Continental Congress signed the Declaration of Independence. This is also where The United States Constitution was signed!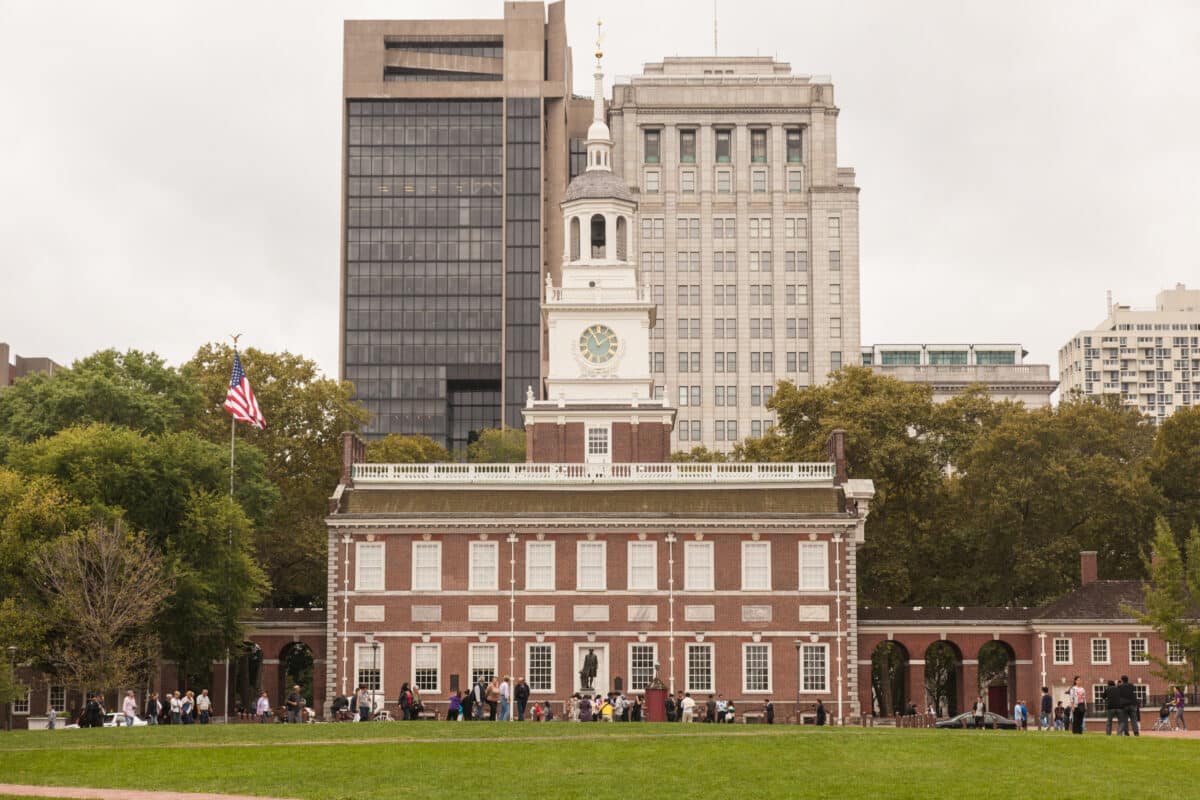 43. Liberty Bell–Let freedom ring! Visit the famous bell to learn more about its history as well as how it got the well-known crack in the middle of it.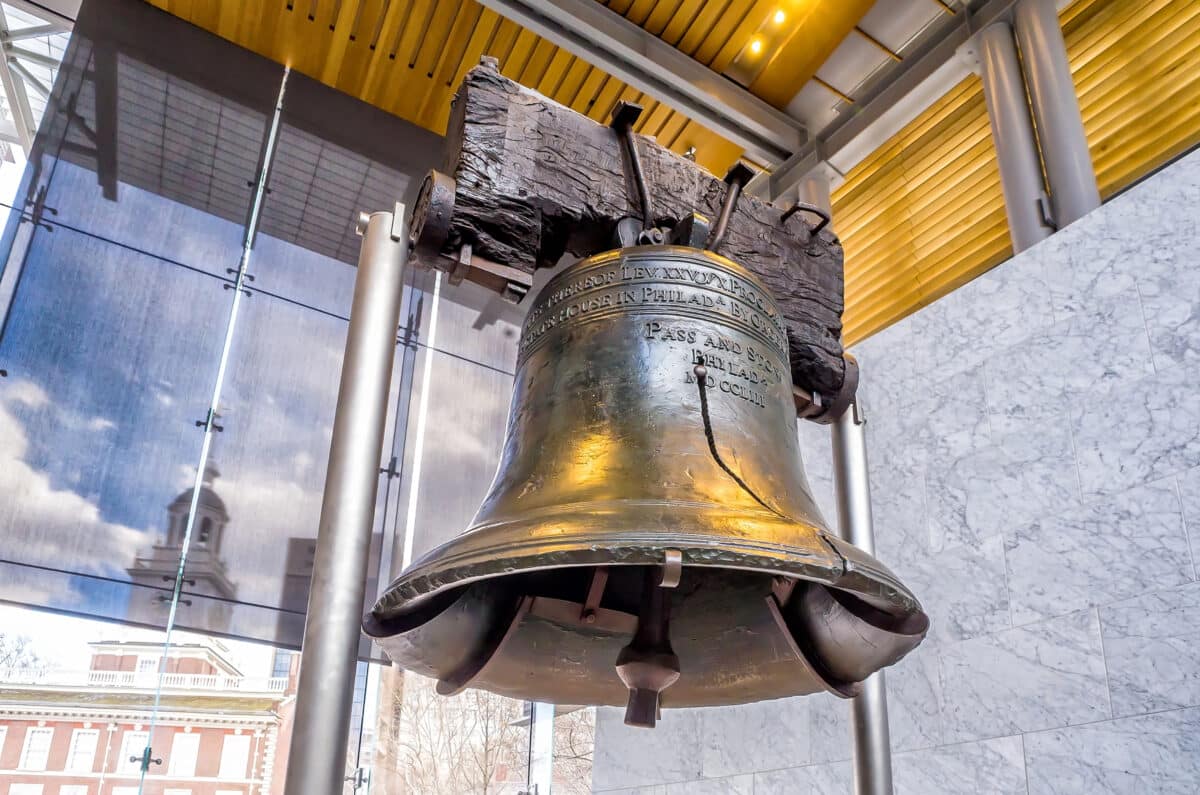 44. Valley Forge National Historical Park–Retrace the steps of the United States' first president, George Washington, and learn more about the history of The Continental Army.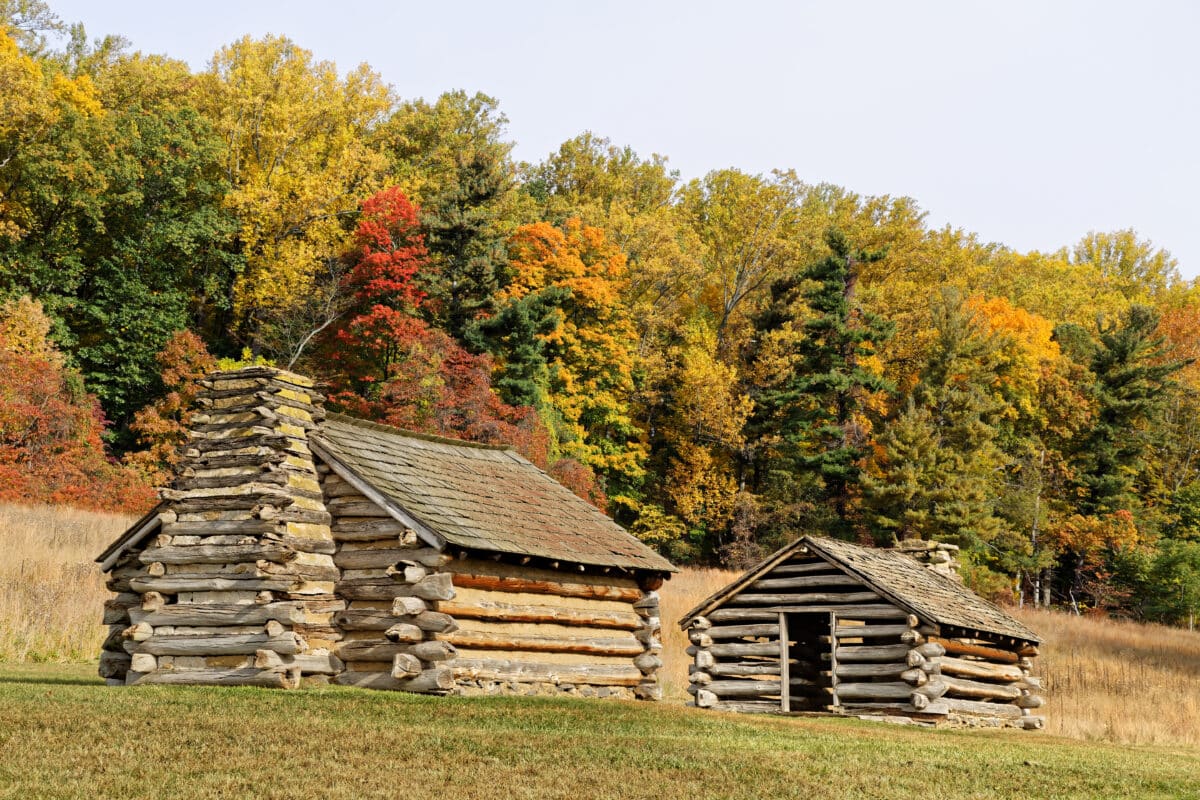 45. Eisenhower National Historic Site–This historic site is the farm of General and 34th President Dwight D. Eisenhower. It sits right next to Gettysburg, so be sure to visit Eisenhower's house after touring the battlefield.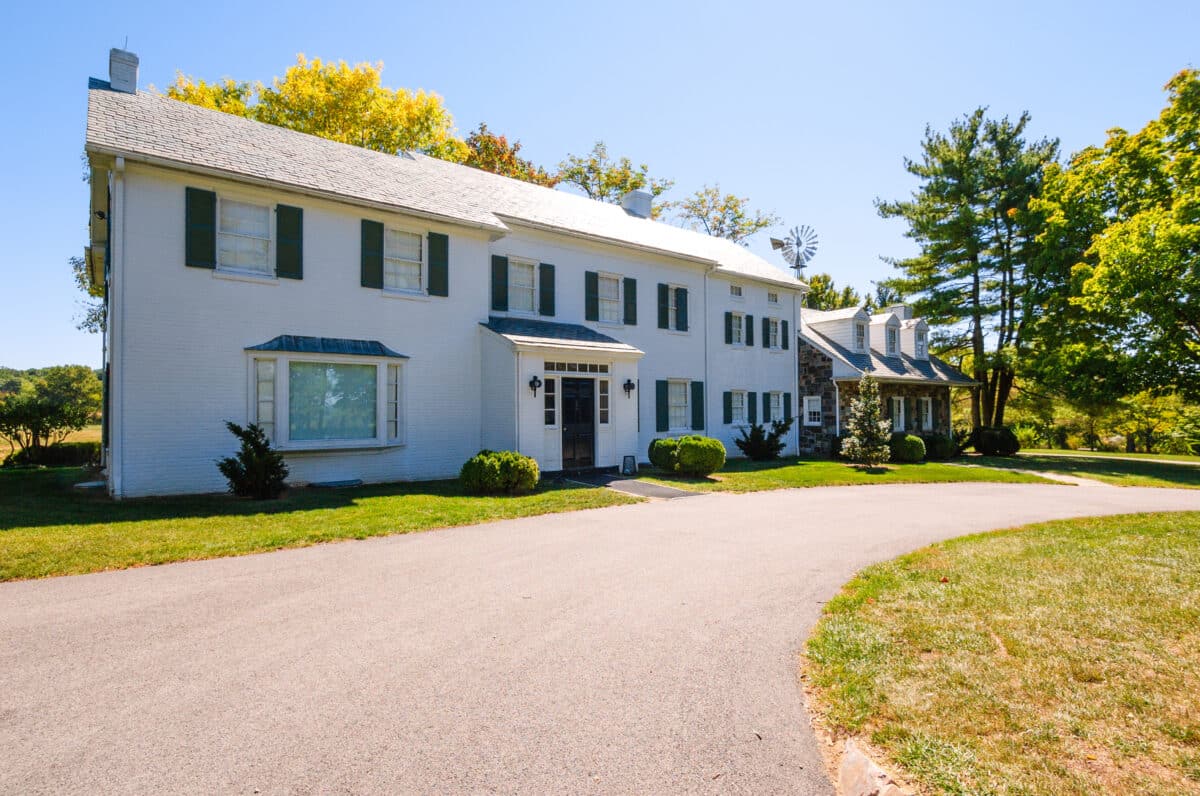 46. Edgar Allen Poe National Historic Site–Edgar Allen Poe's works have been read all over the world. Most readers either absolutely love him or think his writing is a bit creepy! Here, you can tour Poe's Philadelphia home, where he wrote many of his works.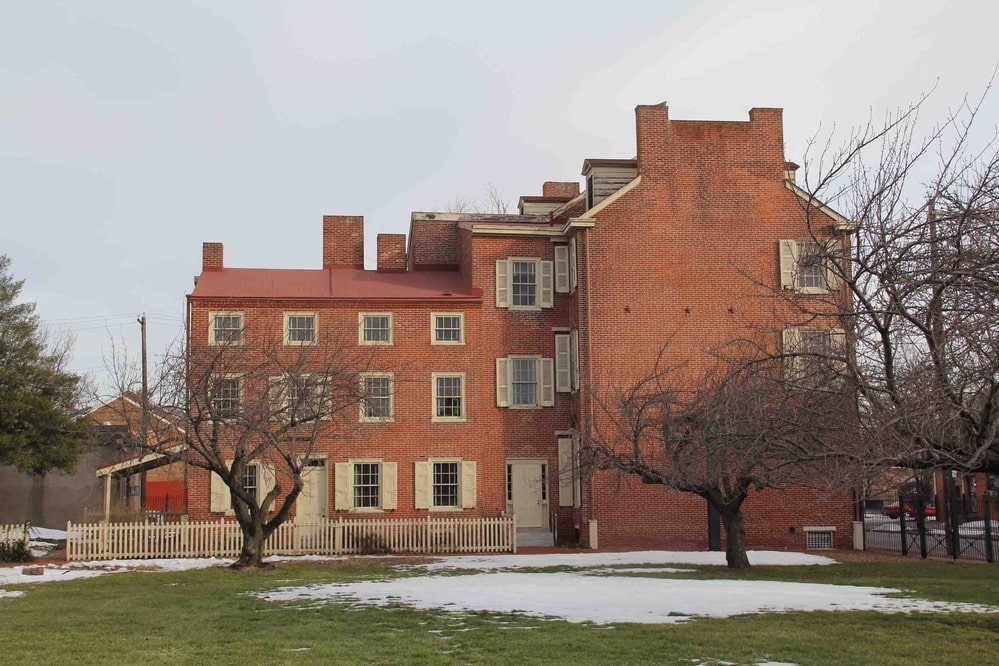 Must-See Museums in Pennsylvania
Don't you just love a good museum? We sure do! Here, we have a variety of museums that will appeal to children and adults alike!
47. Eastern State Penitentiary–This was once the most famous prison in the world but now sits unused and in ruins. Explore the hauntingly empty cellblocks that once held "Slick Willie" Sutton and "Scarface" Al Capone.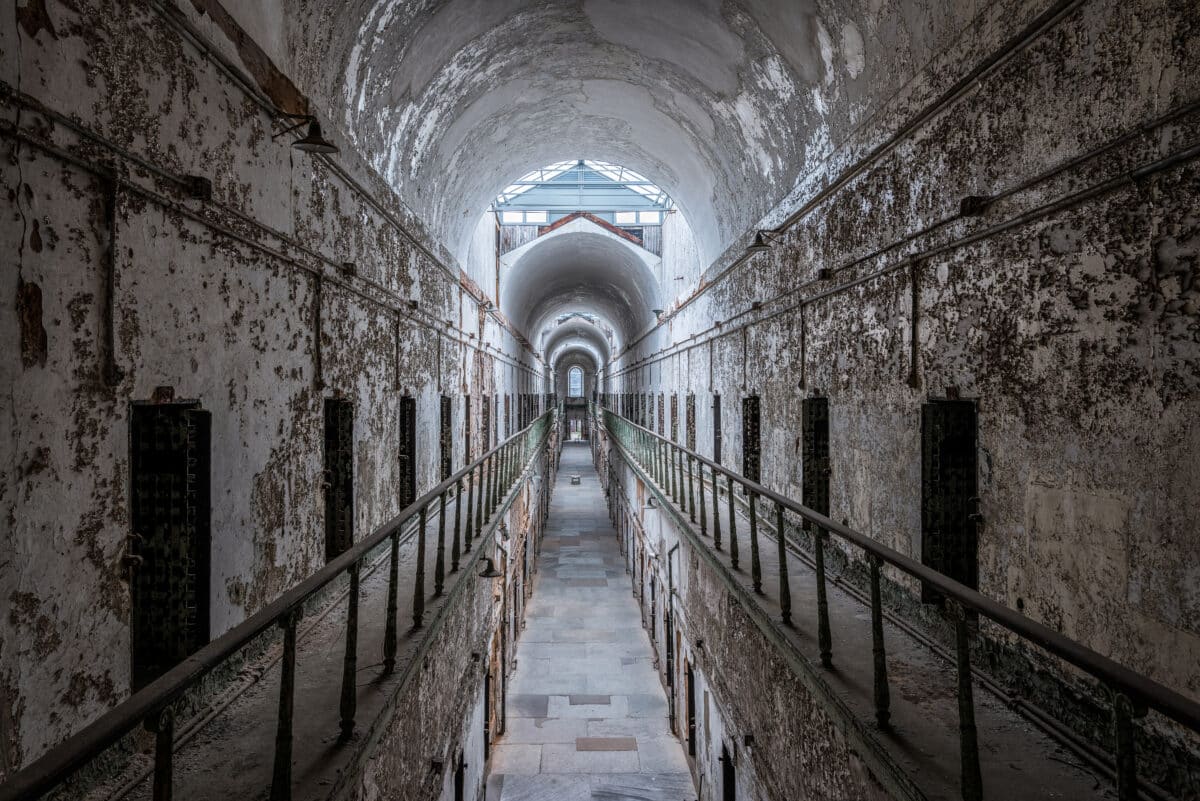 48. Mercer Museum and Fonthill Castle–When looking for things to do in Pennsylvania, you have to check out the Mercer Museum and Fonthill Castle. Built between 1908 and 1912 by Henry Chapman Mercer, this huge concrete castle has 44 rooms and 200 windows!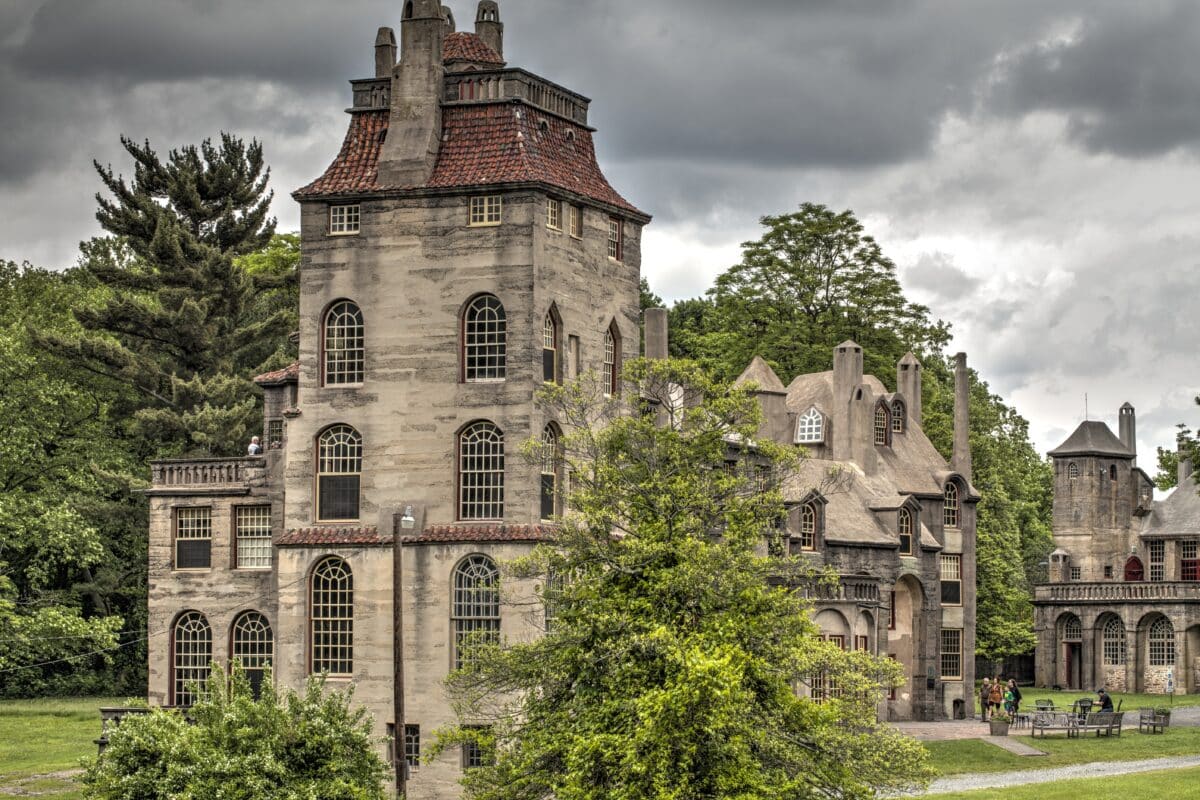 49. The National Civil War Museum–American history lovers will enjoy this museum completely dedicated to depicting the full story of The Civil War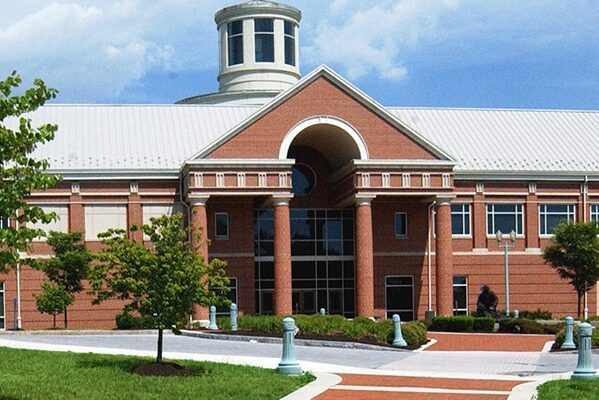 50. Philadelphia City Hall–Known as the world's largest free-standing masonry building, Philadelphia City Hall is built from 88 million bricks! Be sure to check the website for operating hours and admissions information.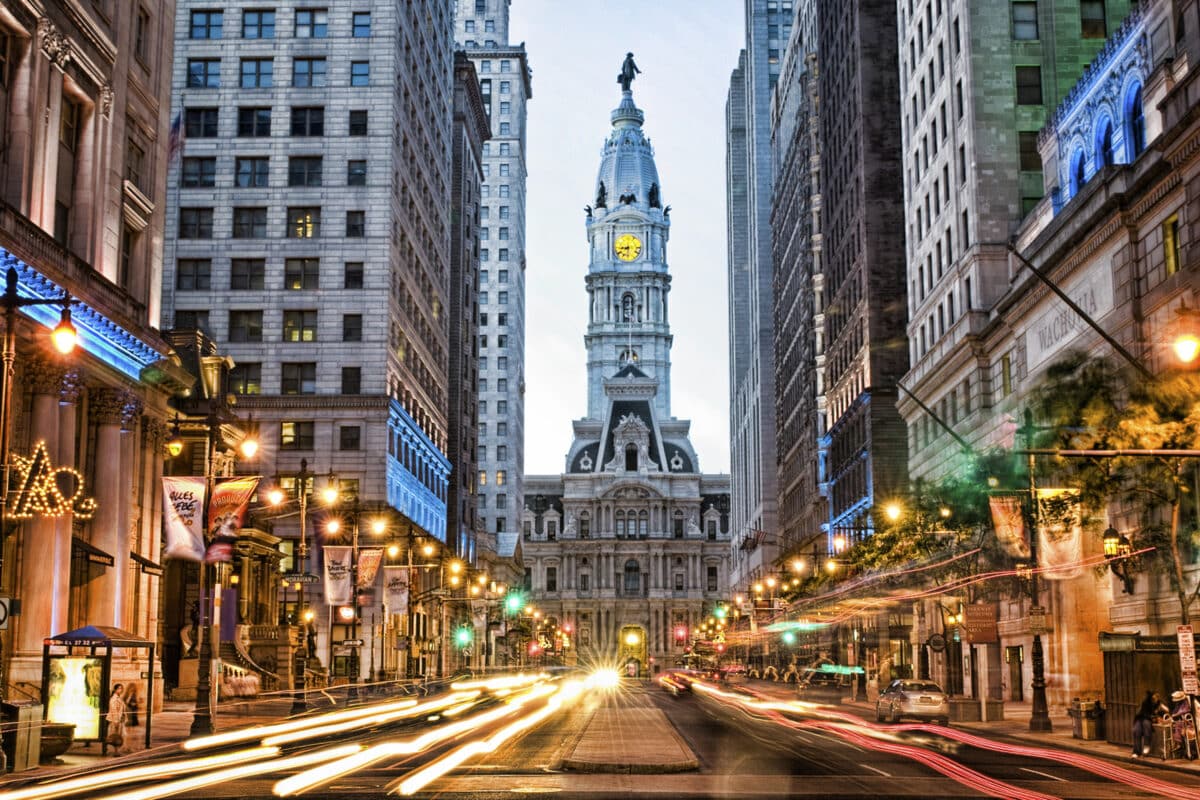 51. Steamtown National Historic Museum–Learn about the history of steam railroad transportation. This museum also features a film and short train rides! Choo choo!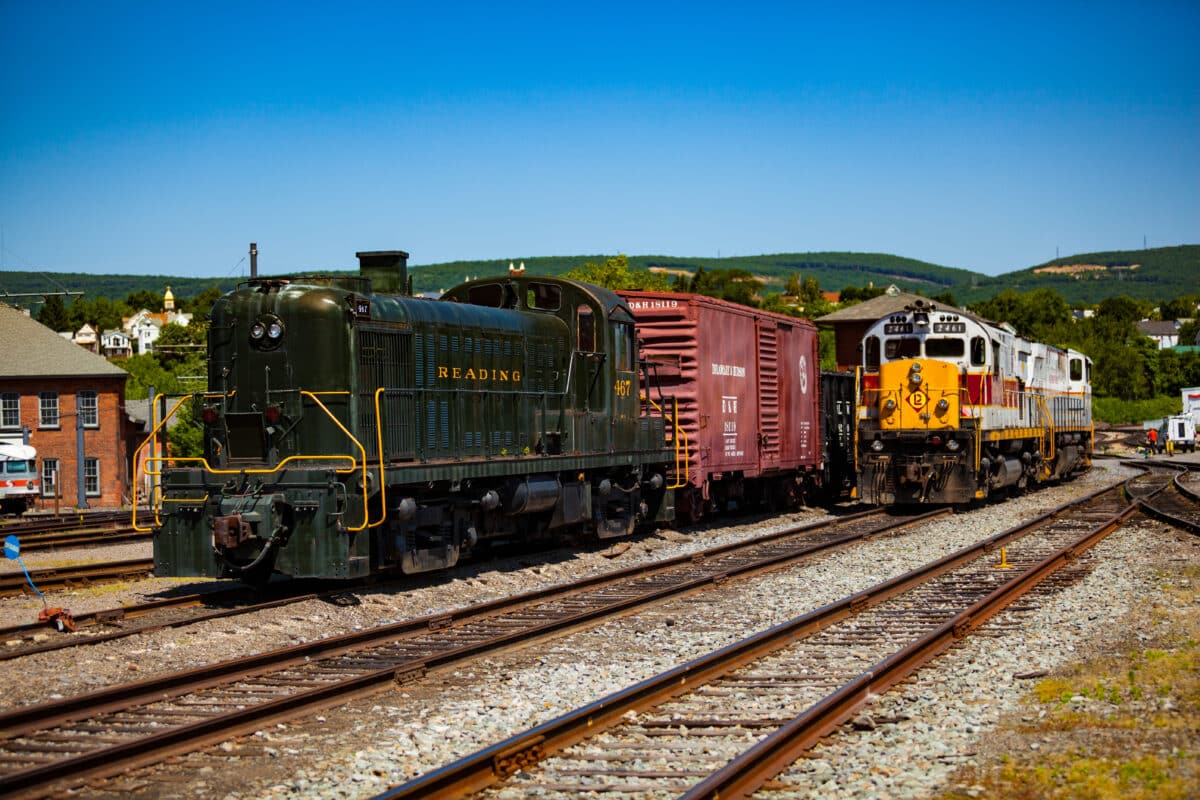 52. Independence Seaport Museum–With exhibits geared towards children and adults alike, you can learn all about Philadelphia's maritime heritage at this interactive museum.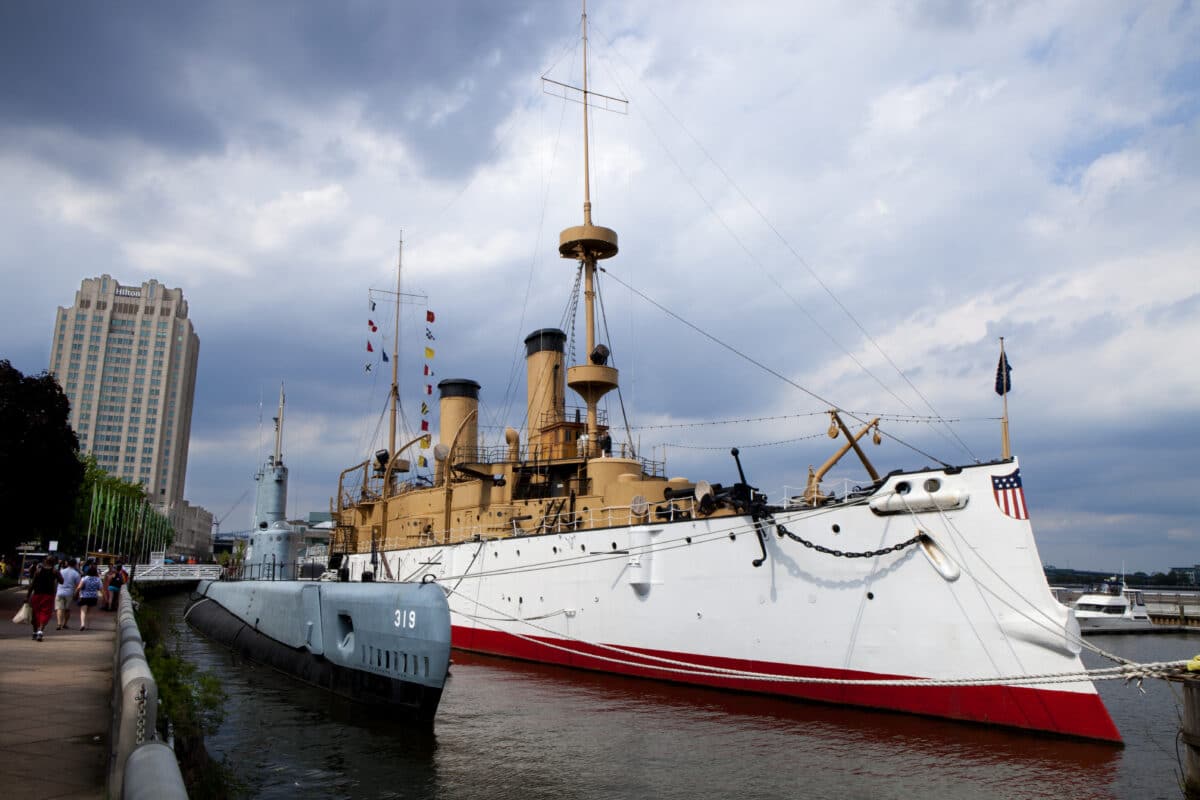 53. Hershey Antique Auto Museum–Automobile collectors will absolutely love this museum full of vintage automobiles in unique settings. Travel in time through eight decades of automobile history!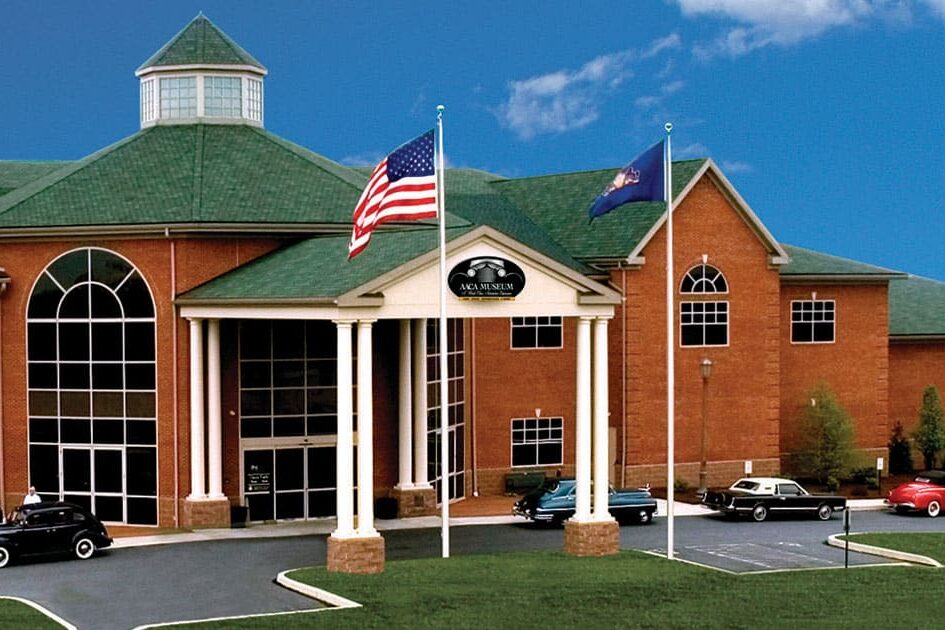 54. The Asa Packer Mansion Museum–Built in 1861, this historic mansion cost more than $14,000 to build (which was a LOT of money back then) and is over 11,000 square feet!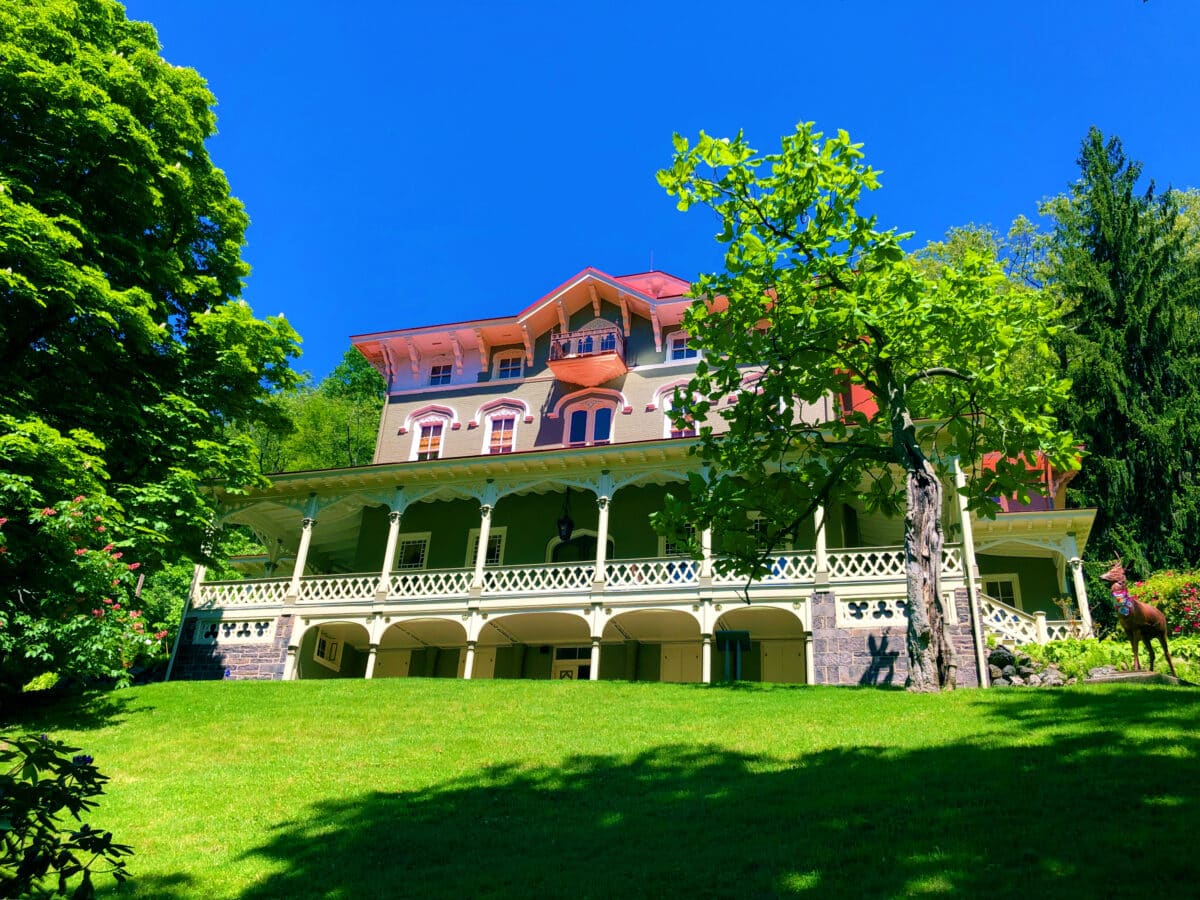 55. Philadelphia Museum of Art–This beautiful building is one of the country's oldest art museums and boasts a collection of over 200,000 objects! This is a must-see museum for art lovers of all ages!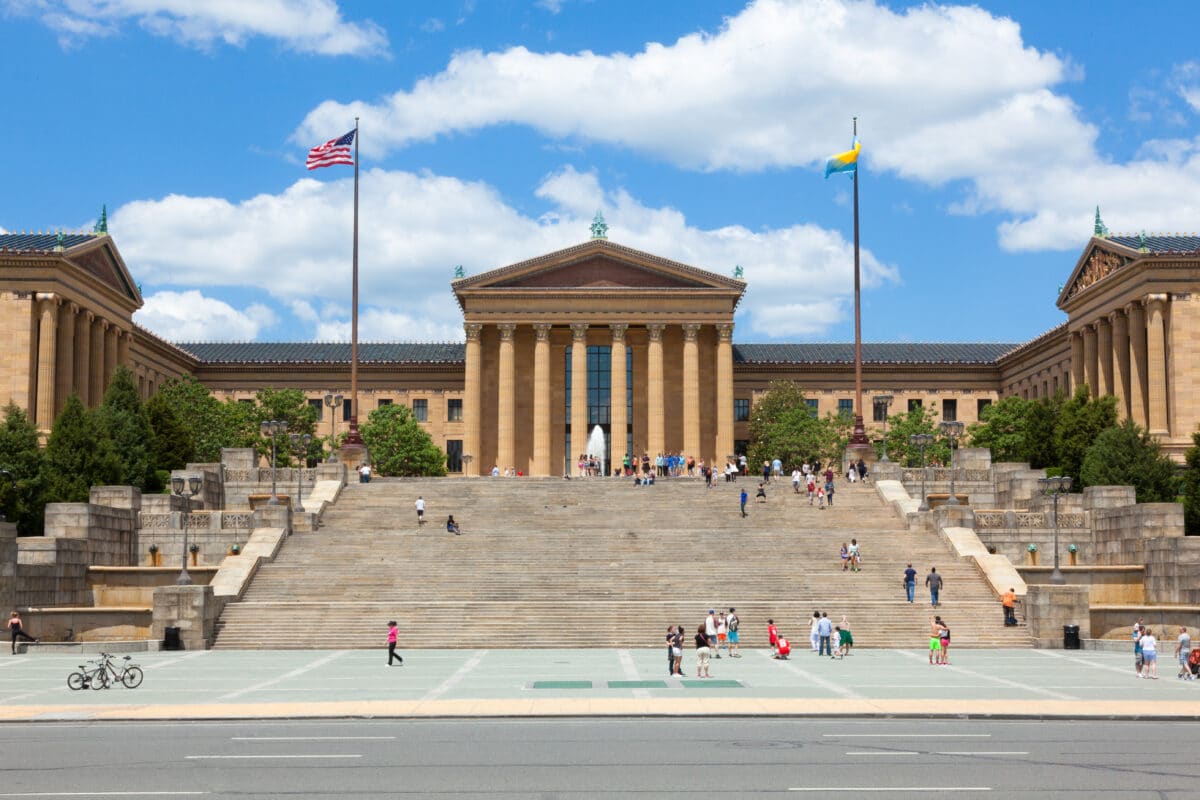 Isn't this an amazing list of fun things to do in Pennsylvania? We think so! If you're looking for even more fun things to do in other major cities around the country, you should check out the amazing posts below!
Go ahead and bookmark this page for later! We think you'll find it super useful when planning your vacation to Pennsylvania! Happy travels!