Things to Do in Atlanta
There are so many fun things to do in Atlanta, Georgia. If you haven't been to ATL, it can be overwhelming to sift through ideas because there are so many must-see places! So we have gathered the best of the best that Atlanta has to offer, all in one place. Even if you are familiar with Atlanta, we surely have things to do and places to eat that you need to add to your list!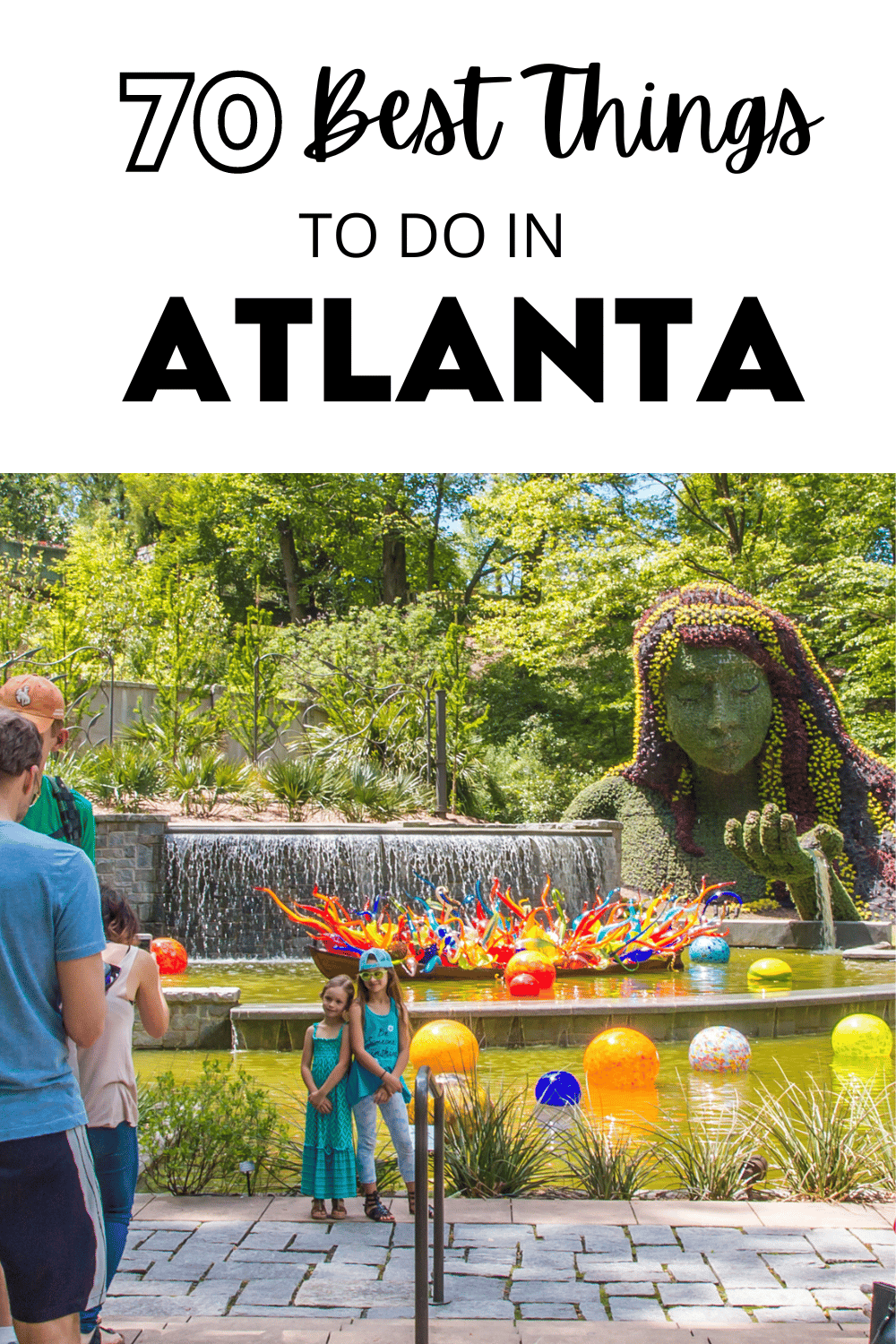 We have talked to locals and tourists alike who love Atlanta. The following ideas come highly recommended for an incredible time in this beautiful city!
Table of Contents
Top 10 Fun Things to Do in Atlanta, GA
If you are searching for things to do in Atlanta and have never been, this is the place to start. Rather than skimming all the ideas, we collected the top 10 best things to do in Atlanta to kick off our list. All ten of these activities are highly recommended by locals and lovers of Atlanta. So let's dive in and start planning!
1. Georgia Aquarium – This incredible aquarium is one of the biggest and best in the country. There is so much to do; you could fill a whole day here. Kids and adults will never forget this fantastic experience.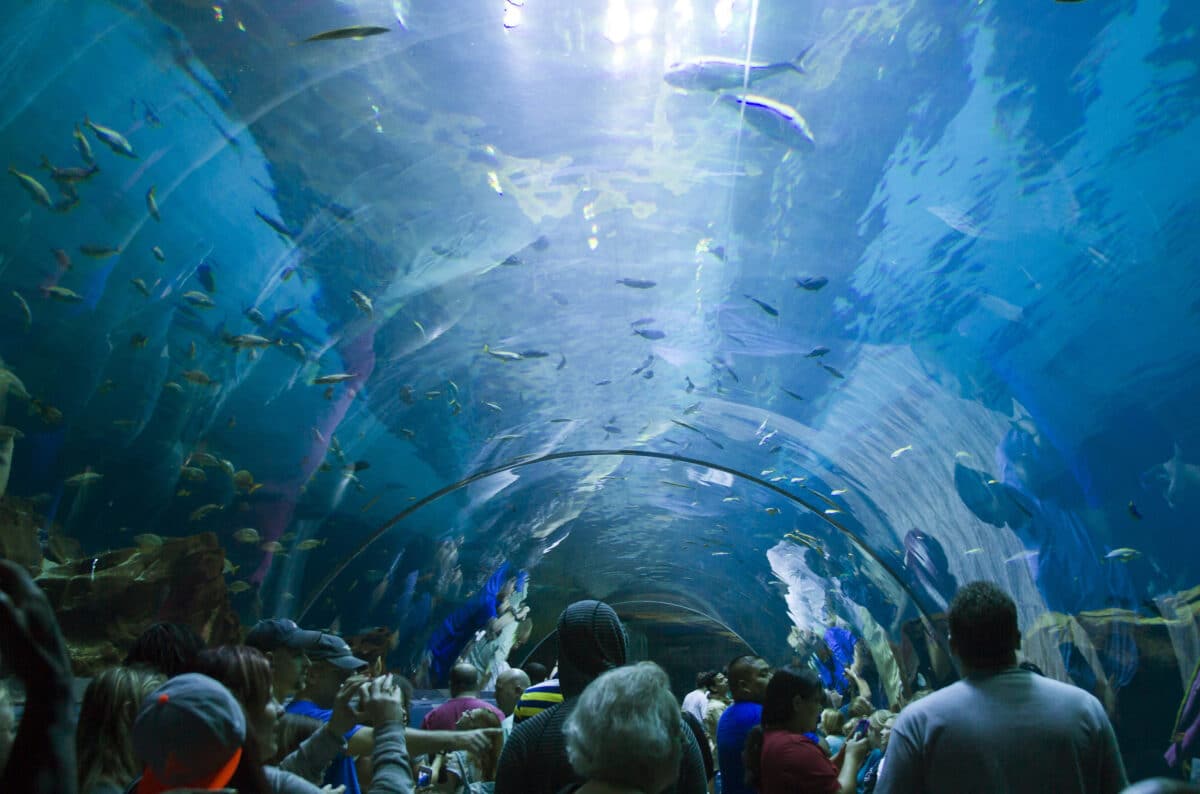 2. Ponce City Market – If you are looking for fun things to do in Atlanta, you have to put Ponce City Market at the top of your list. There is shopping, restaurants, and so much to see! Make sure you head to the rooftop for even more fun (see #38 on our list)!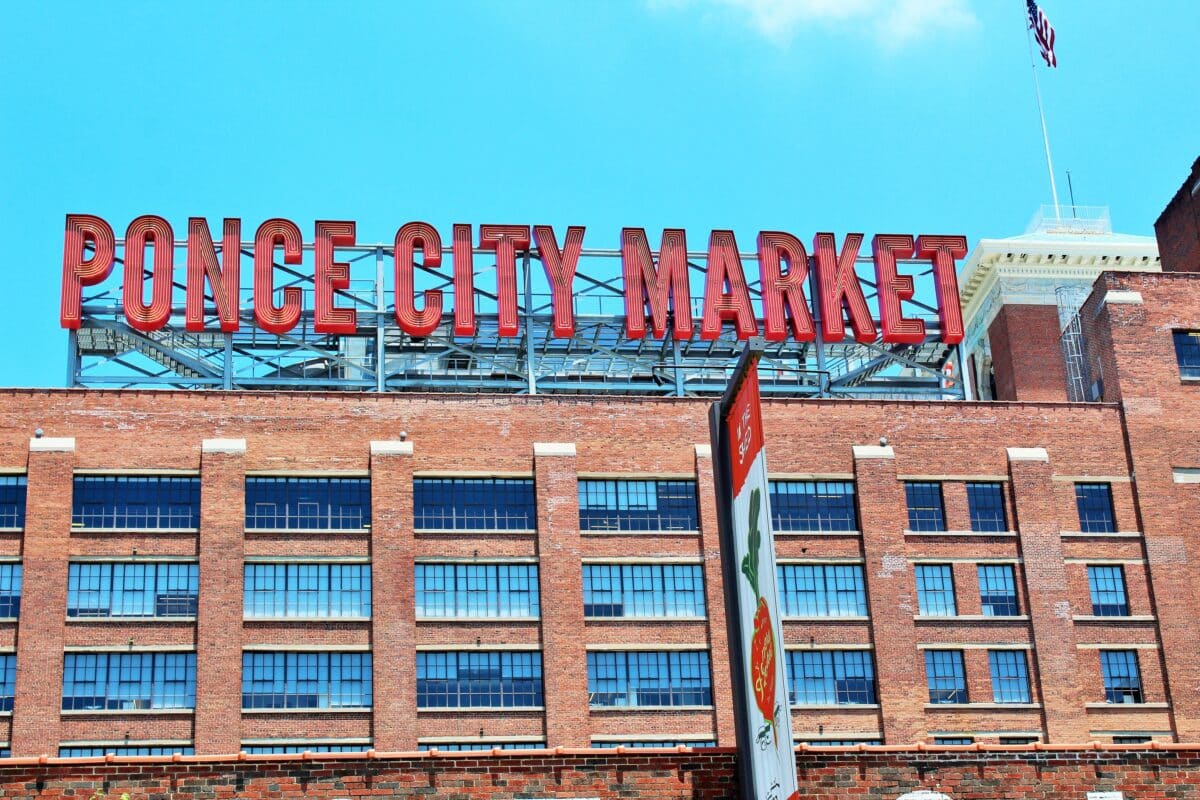 3. Atlanta Botanical Gardens – This is a great place to walk around and admire the gorgeous summer blooms. So if you are looking for things to do in Atlanta, Georgia, put this on your list. There are so many events and exhibitions all year long.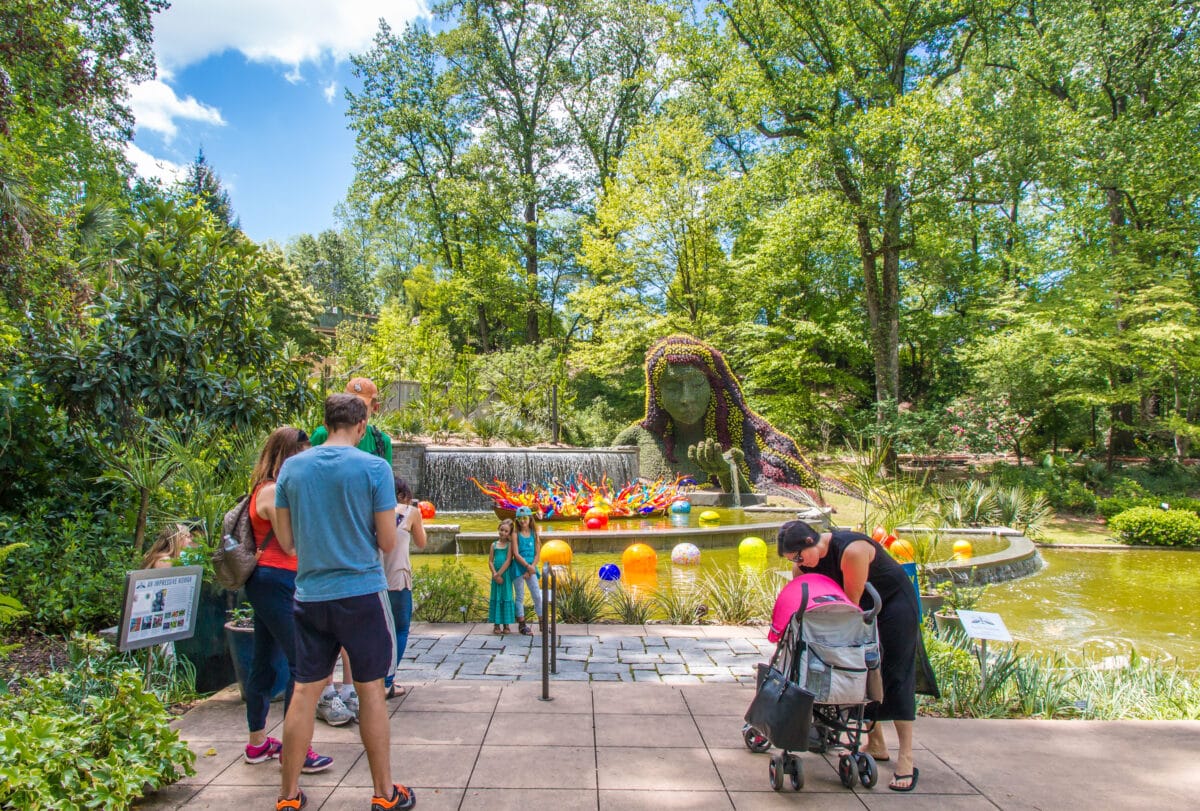 4. Centennial Olympic Park – This large greenspace is one of the best things to do in Atlanta, GA. It was built as part of the city improvements for the 1996 Olympic games. There is so much to do and see at this incredible park!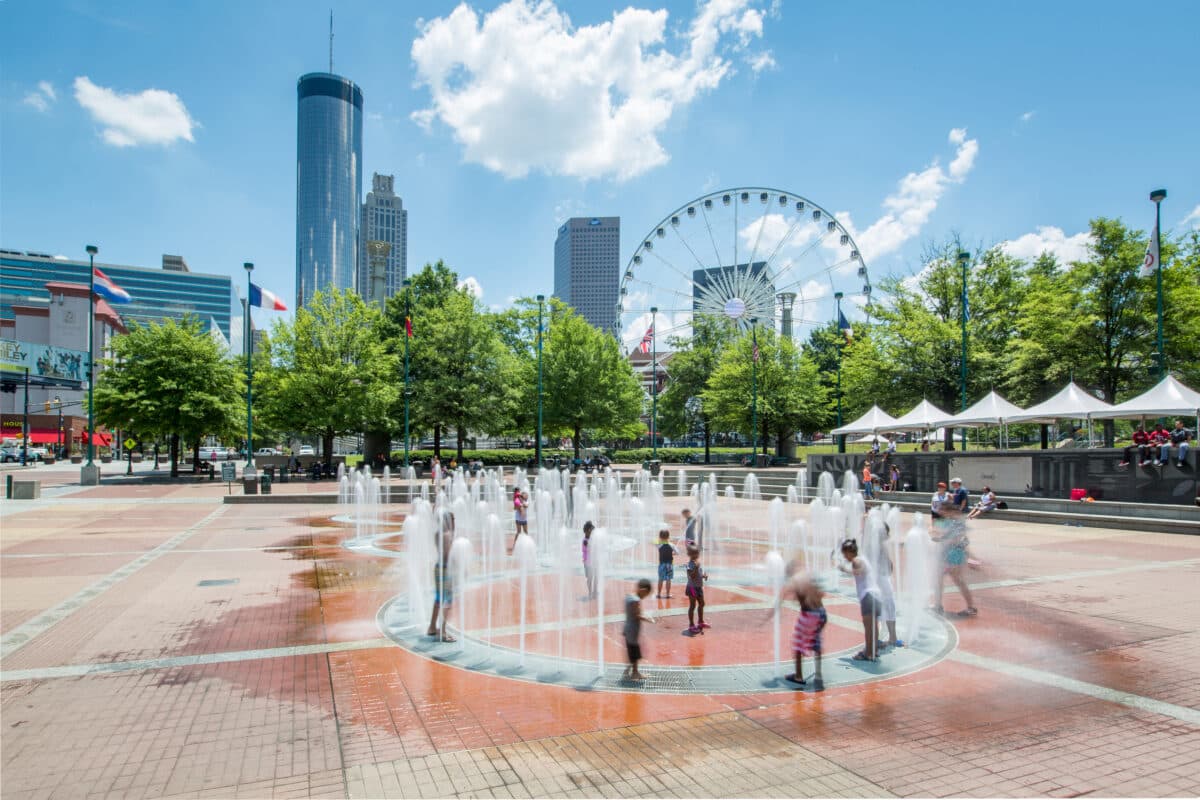 5. Piedmont Park – Piedmont park is one of the best things to do in Atlanta this weekend. The park has one of the most beautiful views of midtown, and it's right near The BeltLine too!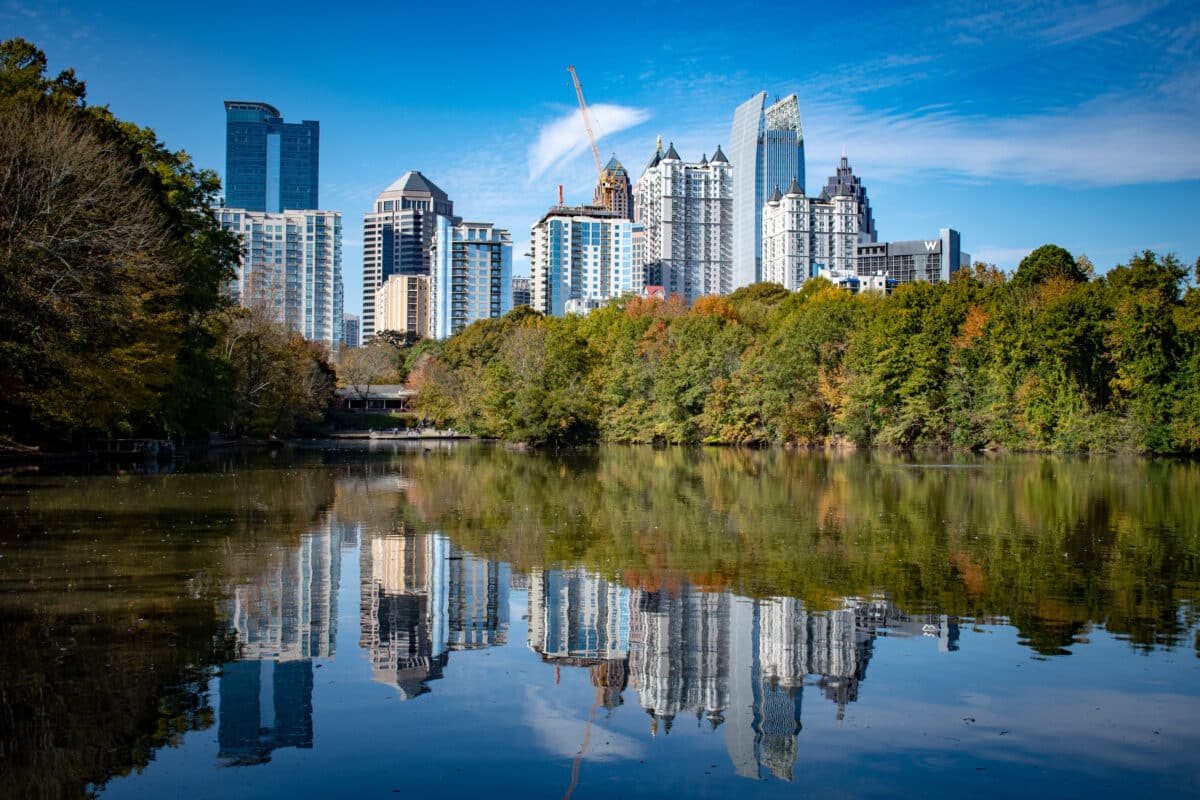 6. The BeltLine – Originally an old railroad, it is now a 22-mile loop. Walk or rent scooters and bikes; either way, this is a great way to get out and see Atlanta.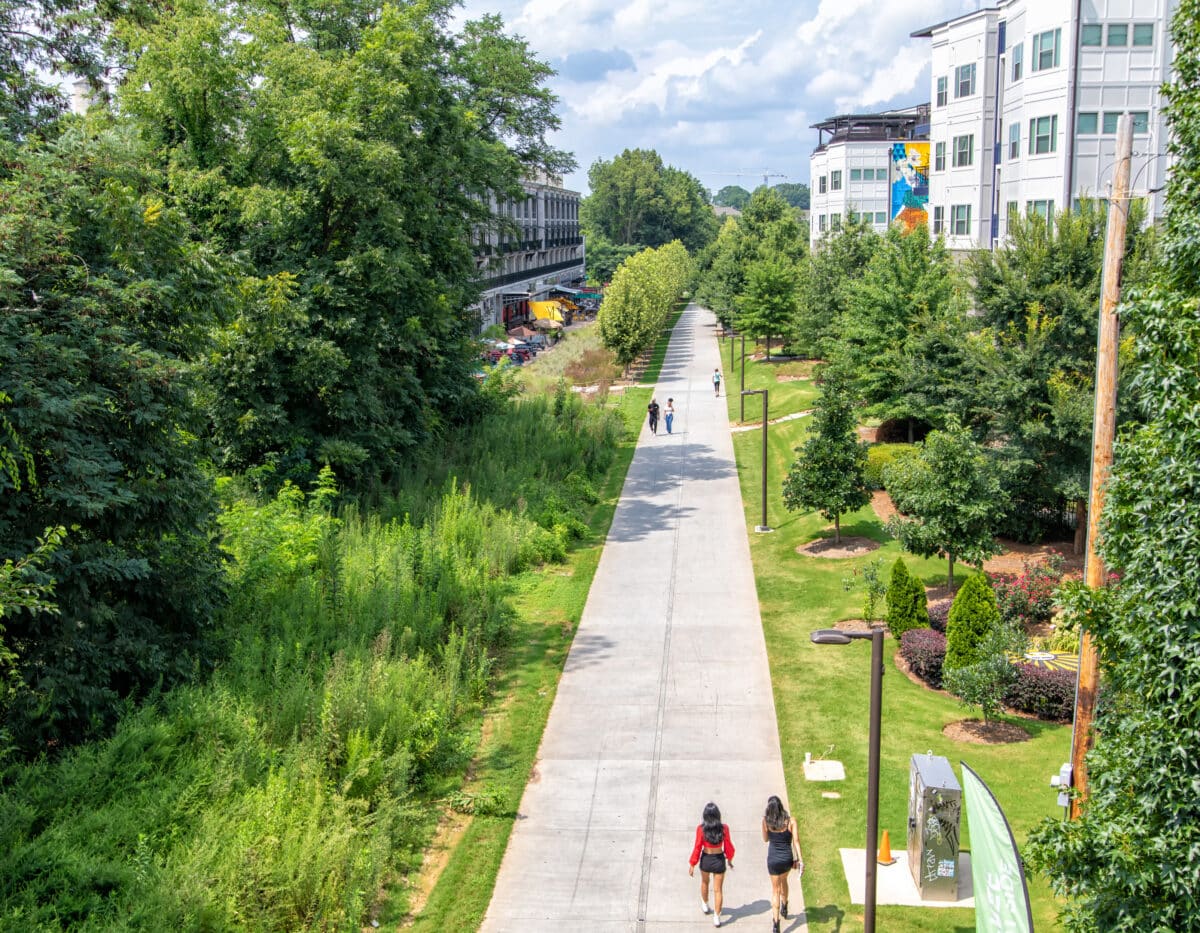 7. Krog Street Market – Located right off the BeltLine, Krog Street Market has charming shops and great places to eat, chat, and people-watch. So if you want an authentic feel and are looking for fun things to do in Atlanta, GA, this is it!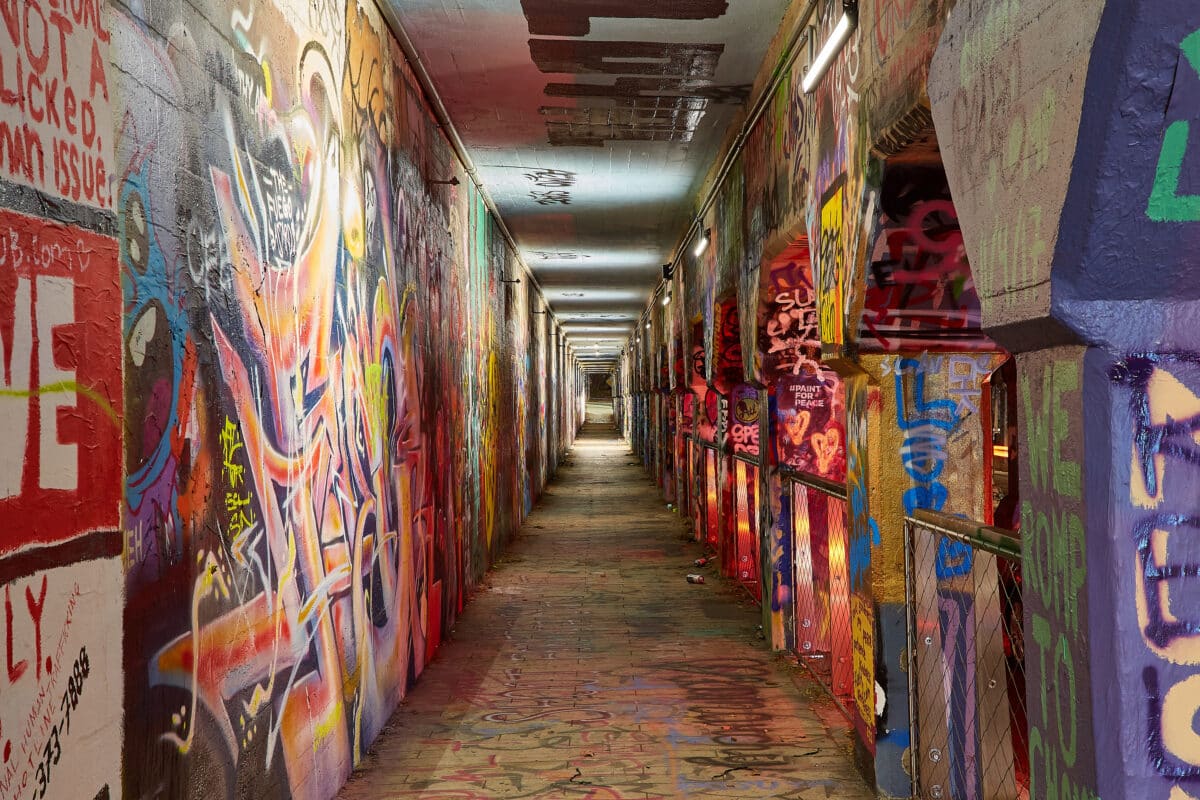 8. World of Coca-Cola – This is a popular tourist attraction for a reason! There is so much to do and so much to taste! You can sample Coca-Cola from around the world and peruse different exhibits.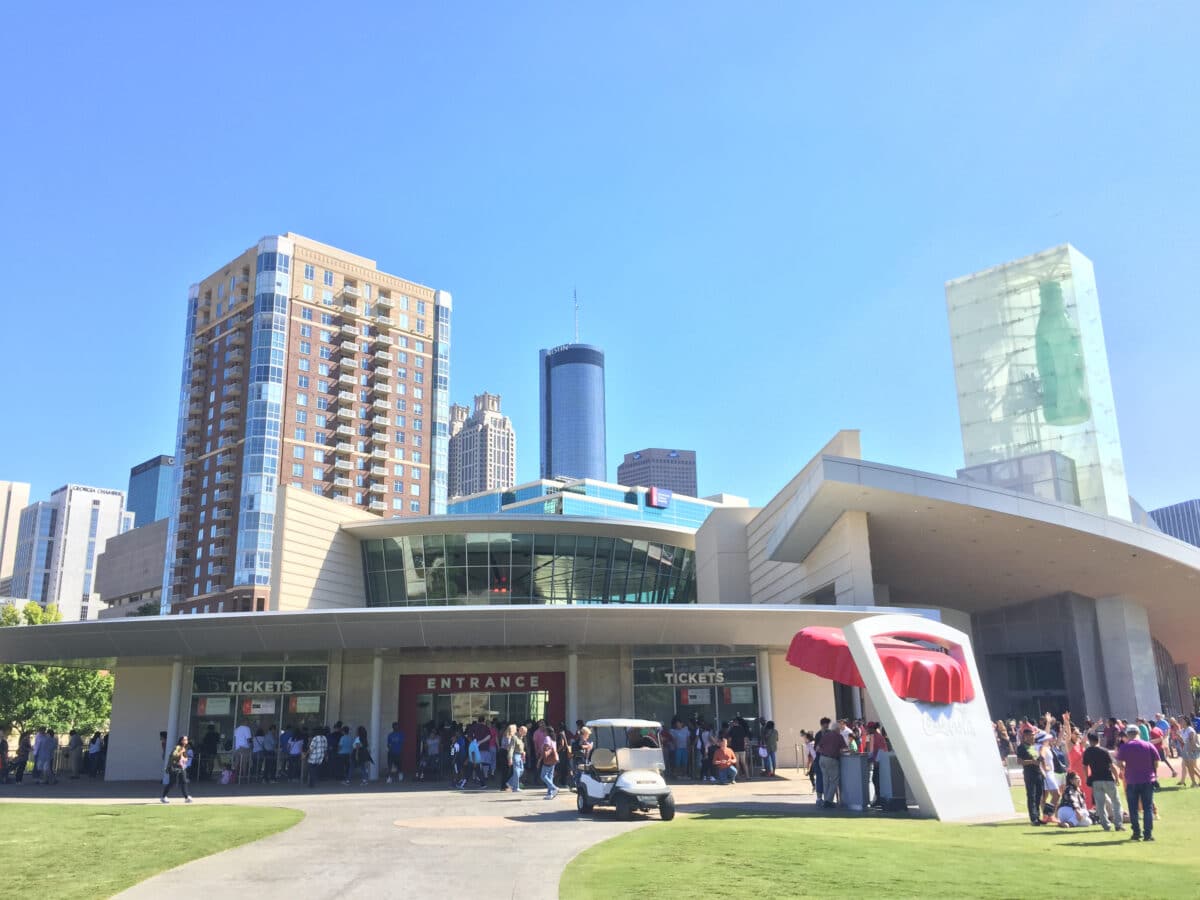 9. Martin Luther King, Jr. National Historical Park – There is so much history in ATL. When looking for things to do in Atlanta, put this on your list. Not only is admission free, but this park includes King Center, Ebenezer Baptist Church, MLK's childhood home, and several other must-see places.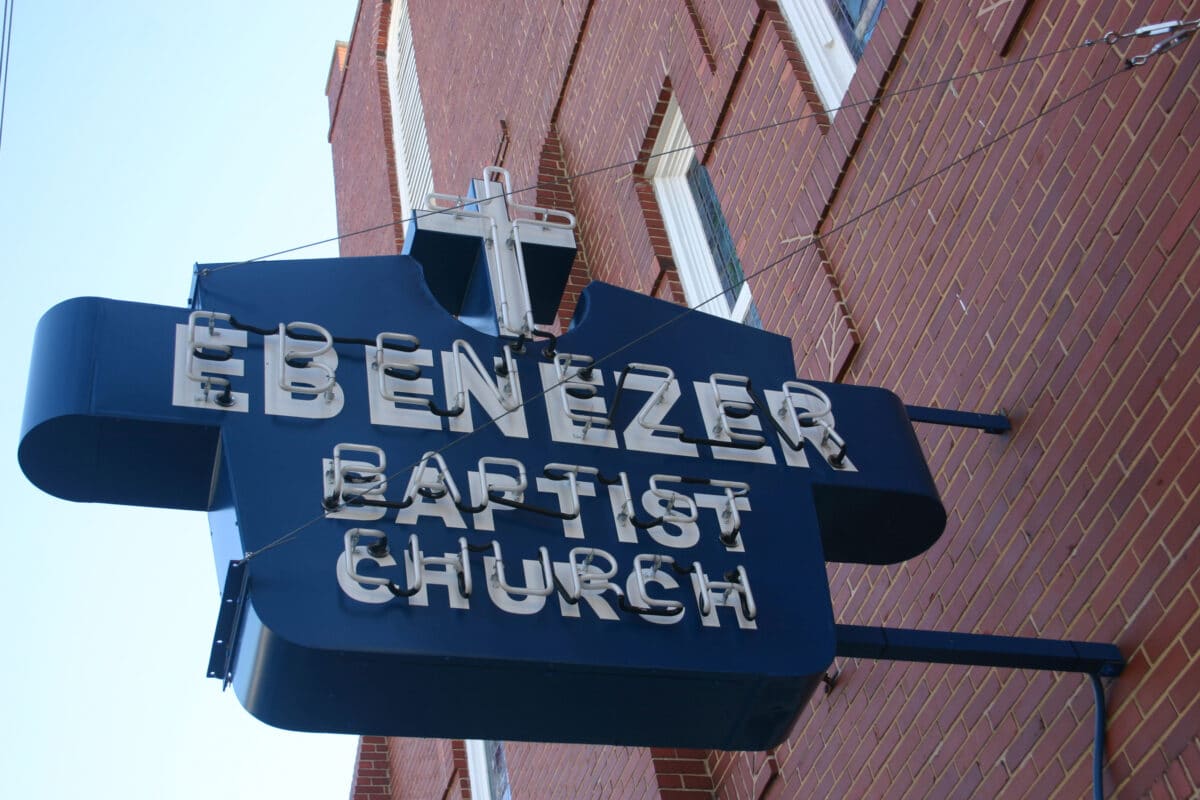 10. The Sundial – Up 72 levels from the ground, the Sundial is an unforgettable dining experience. The restaurant rotates as you dine, giving you an incredible view of Atlanta.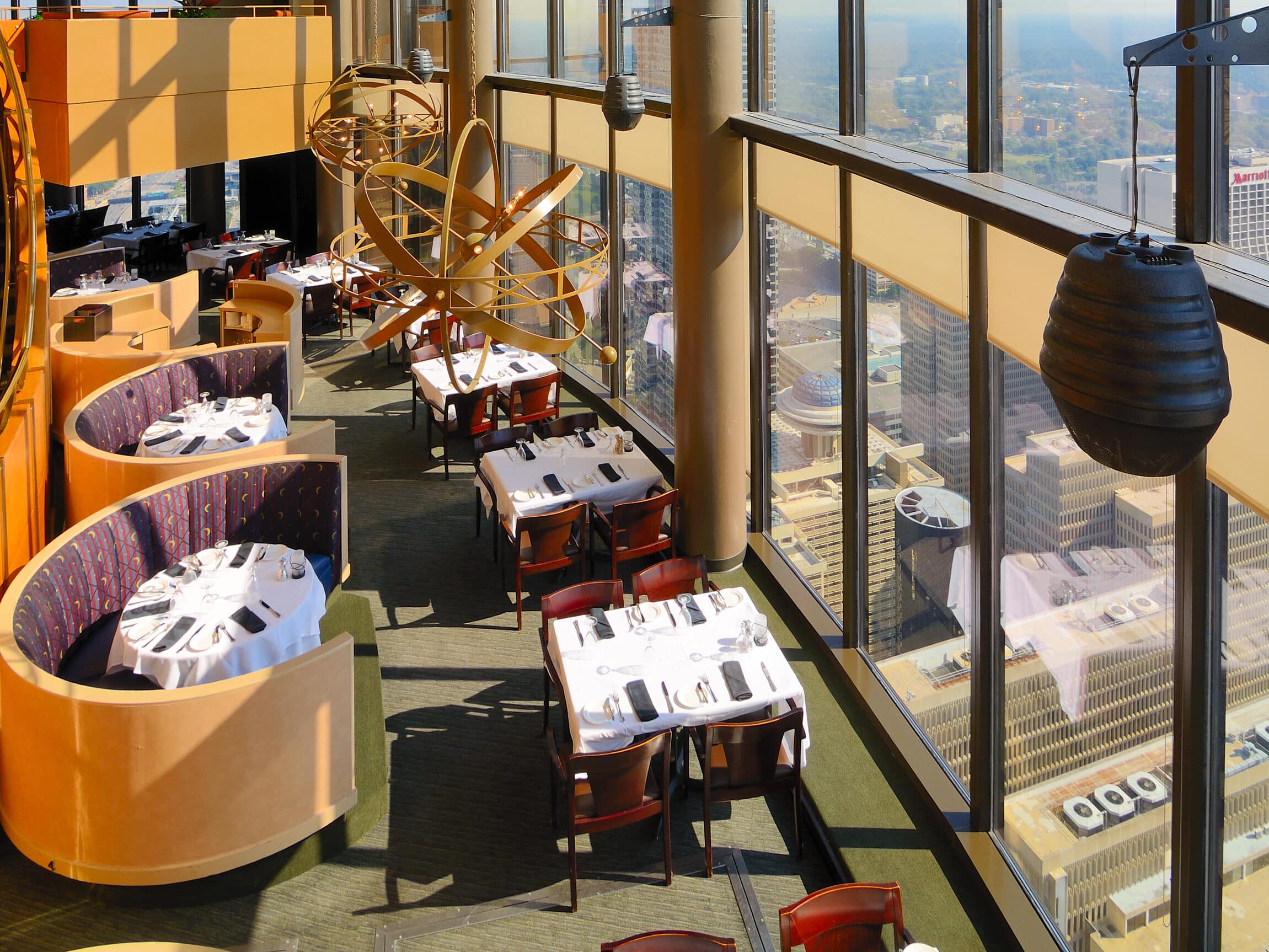 Fun Things to Do in Atlanta With Kids
Are you bringing the whole crew to visit Atlanta? Here is a list of the best kid-friendly things to do in Atlanta, GA.
11. Children's Museum of Atlanta – Your kids will be entertained all day long at the Children's Museum. There is so much to do–for all ages!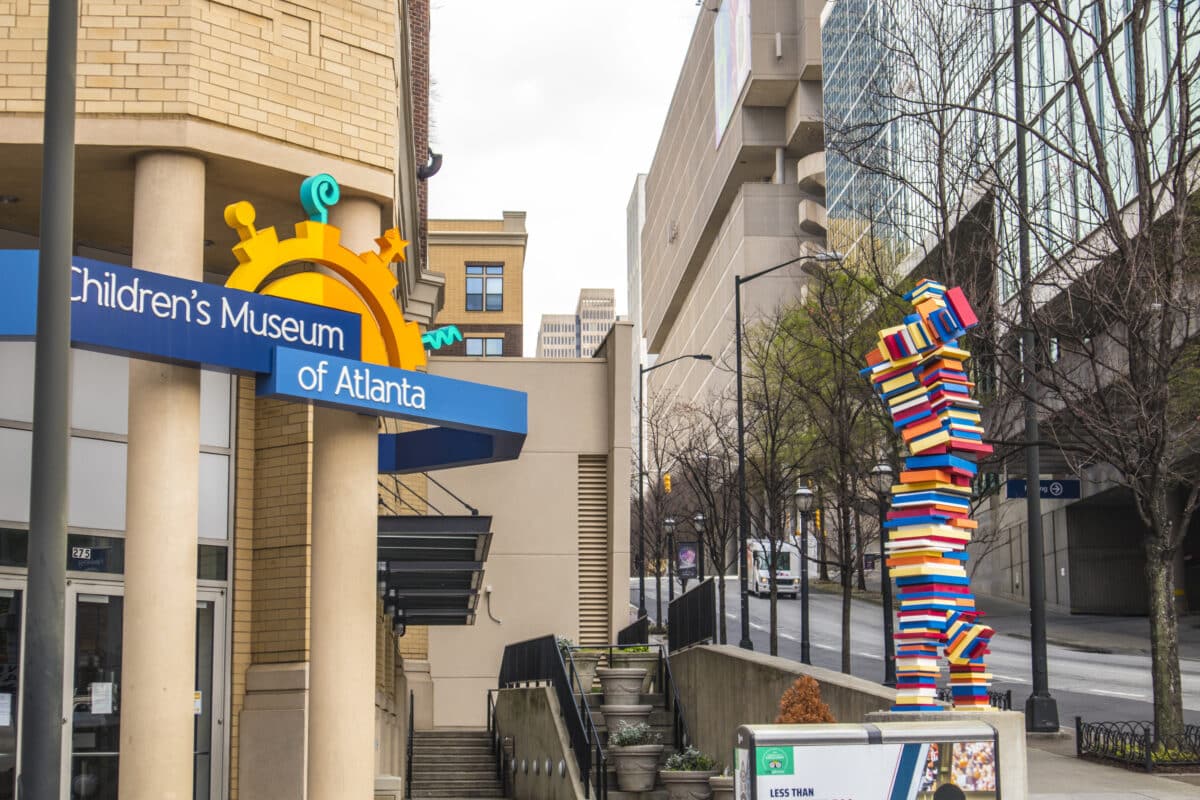 12. Zoo Atlanta – Get outside and see some wildlife at the zoo! Indeed, every kid's favorite thing to do in Atlanta, GA.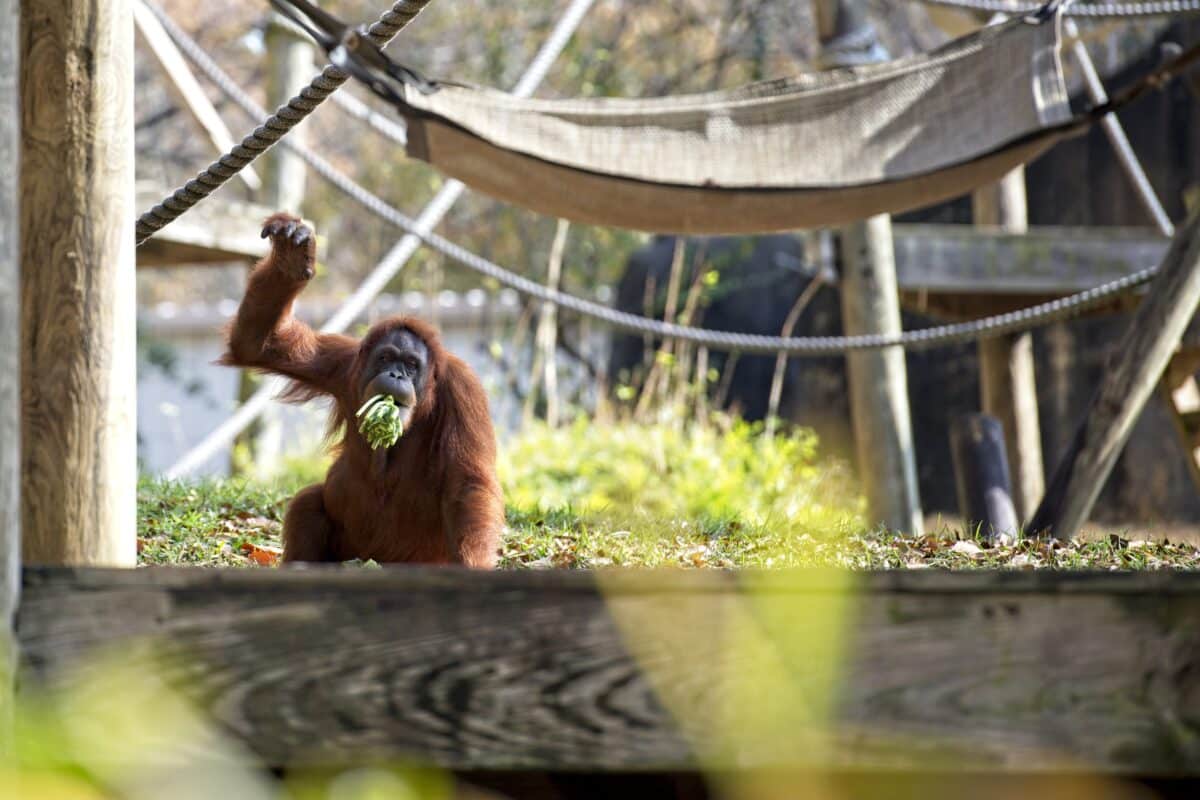 13. SkyView Ferris Wheel – Talk about seeing the city! Hop on this Ferris wheel downtown, and you will have an incredible view of all of Atlanta.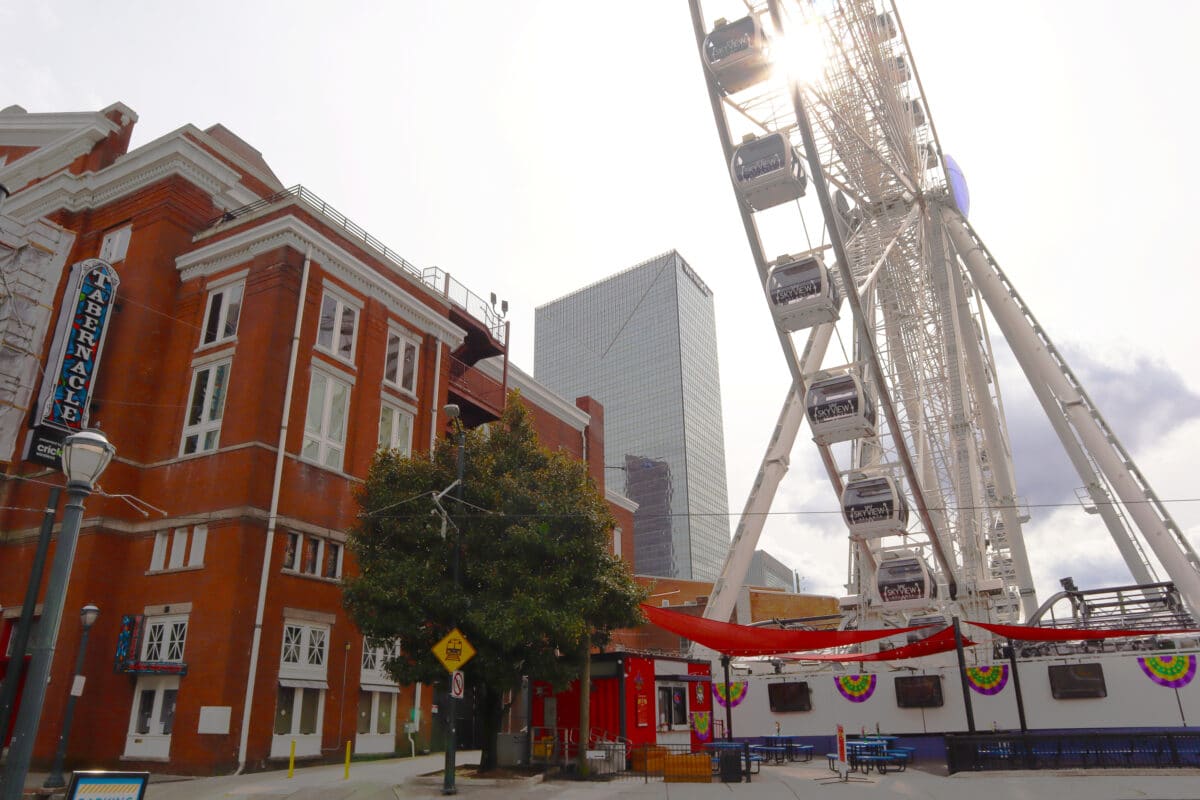 14. Ice Skating – There are many places to ice skate in Atlanta. This is indoor ice skating that is open year-round. But if you are visiting in the winter, check out an outdoor rink.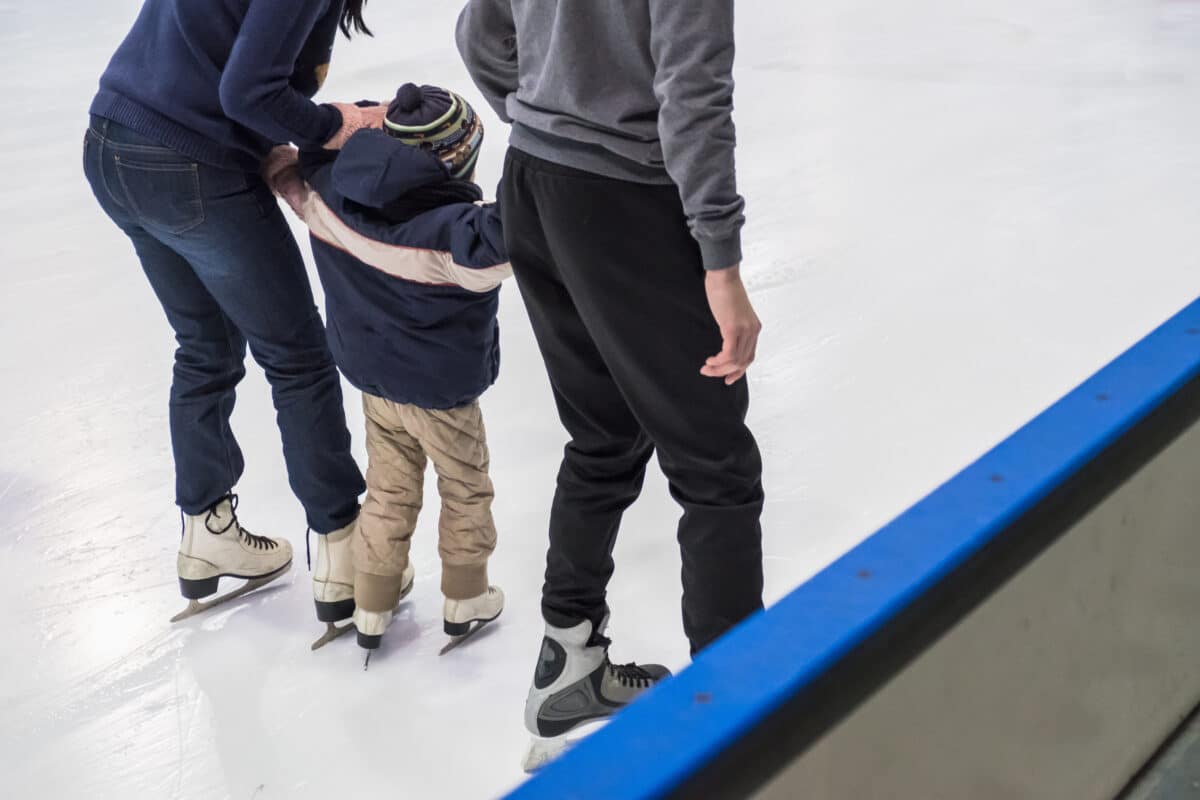 15. Legoland Discovery Center – The Legoland in Atlanta is always a hit! There is so much to do and so much to see. Even if every family member isn't a lego fanatic, they will still find so many fun things to do in Atlanta Legoland.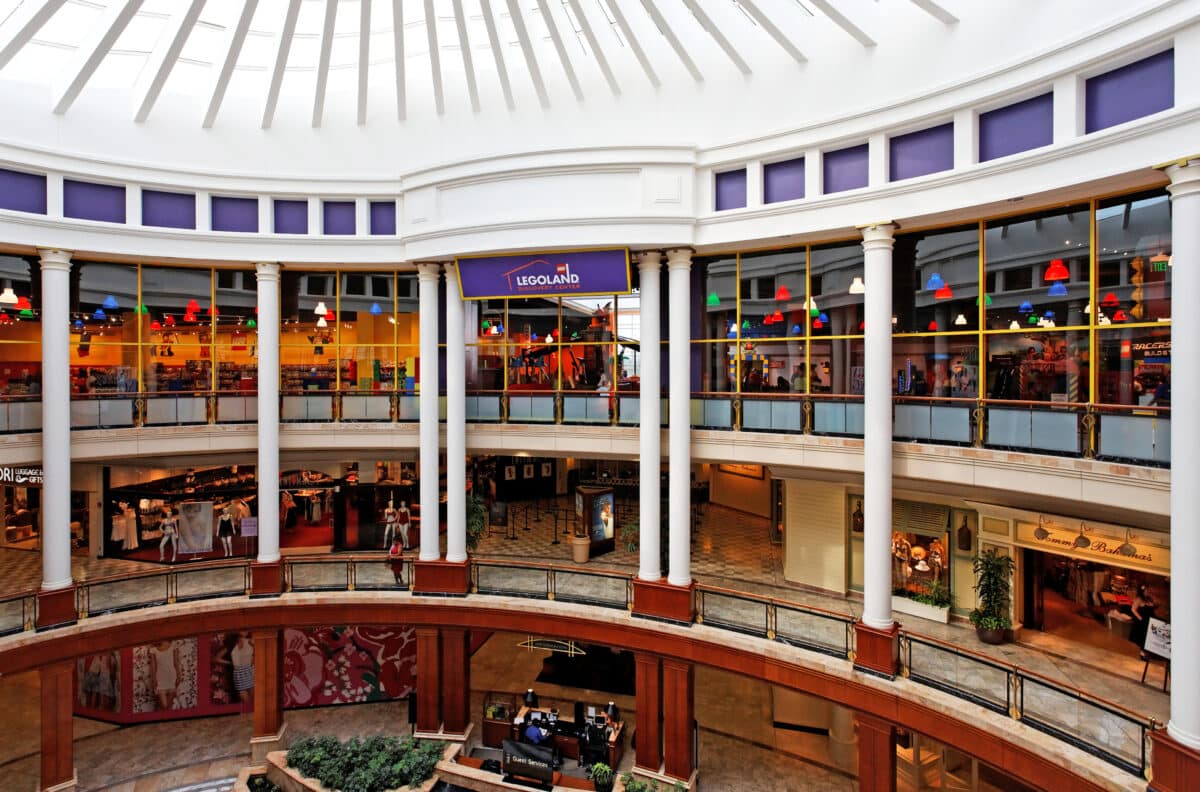 16. High Museum of Art – Come to the High Museum to be inspired by the beautiful exhibitions and artwork. In addition, they host Toddler Thursdays where your little artists can learn and create!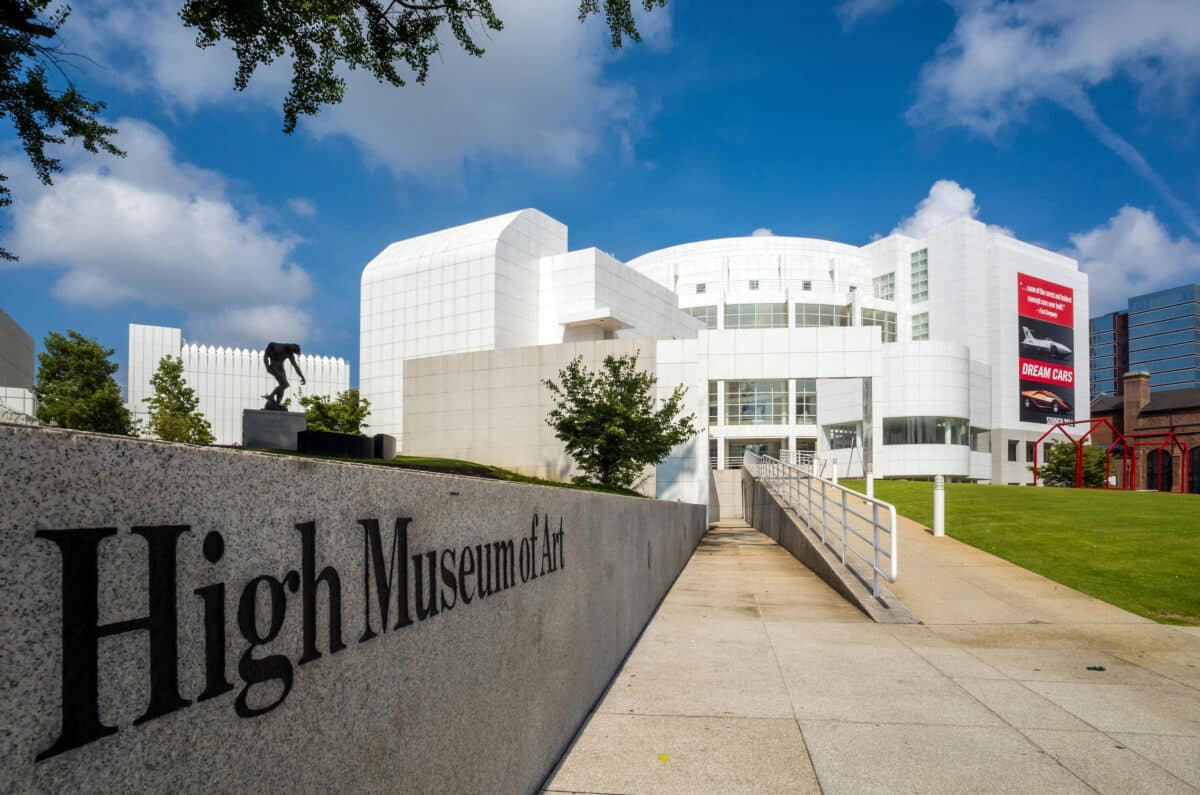 17. Center for Puppetry Arts – Visit and attend live shows, workshops, exhibitions, and events! Learn or relax and enjoy a live puppet show!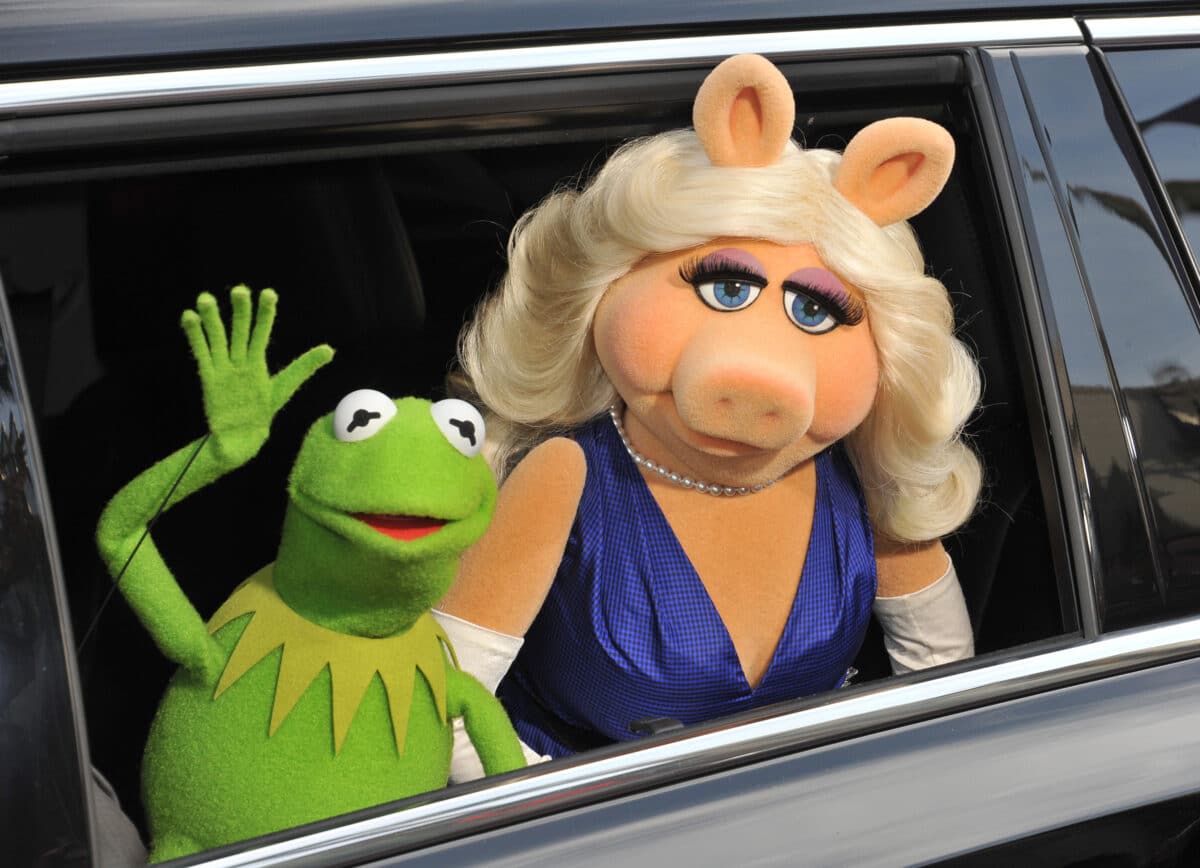 18. Delta Flight Museum – Learn more about the history of aviation and let your kids try out the interactive exhibits in this amazing flight museum.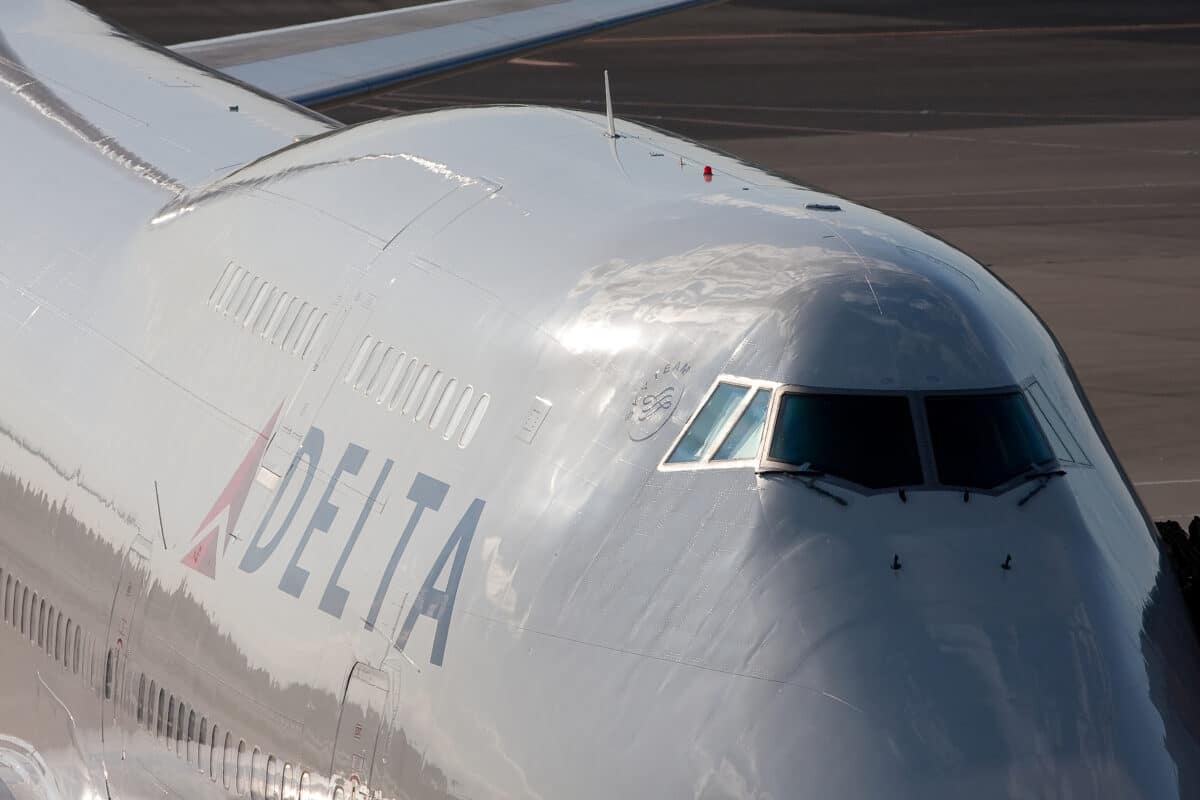 19. Roller Skate – Roller skating is a fun way to get out a little extra energy, and it's fun for all ages! Sparkles Smyrna is a local favorite!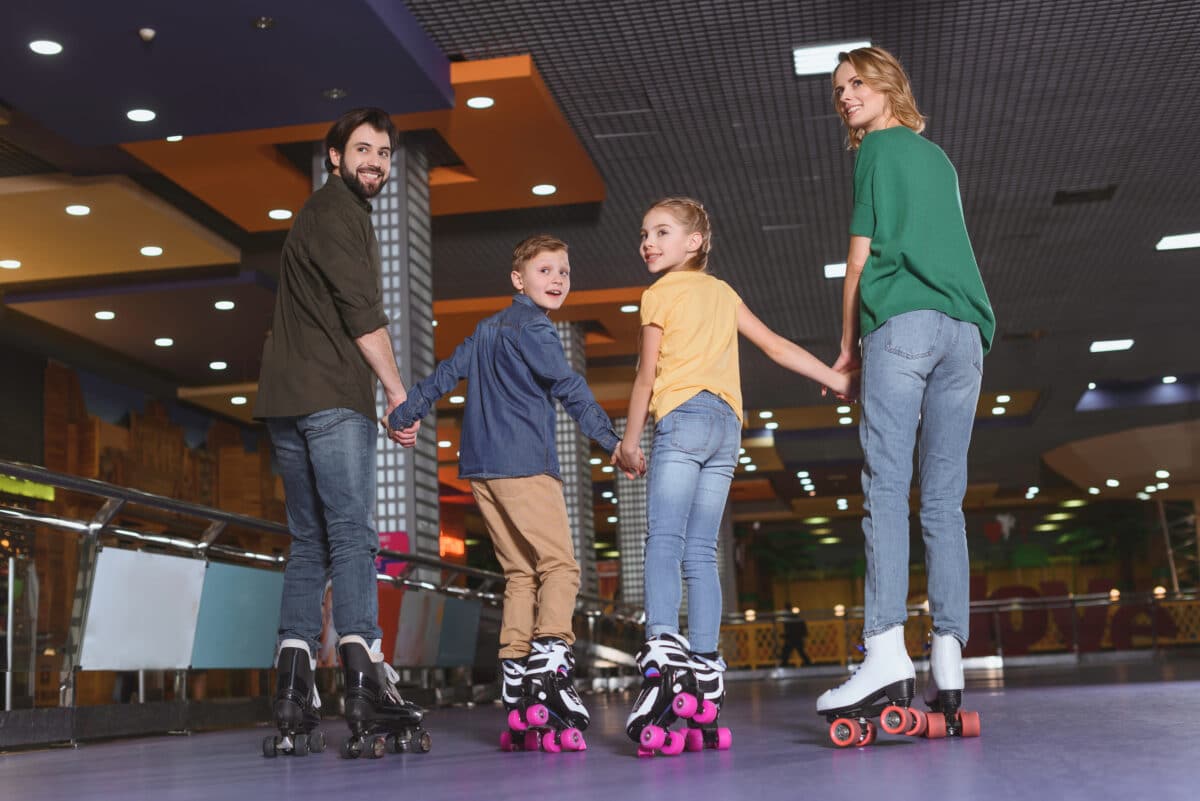 20. Fernbank Museum of Natural History – There is so much to explore and so many fun things to do at the Atlanta Fernbank Museum. With both indoor and outdoor exhibits, there is no shortage of amazing things to see.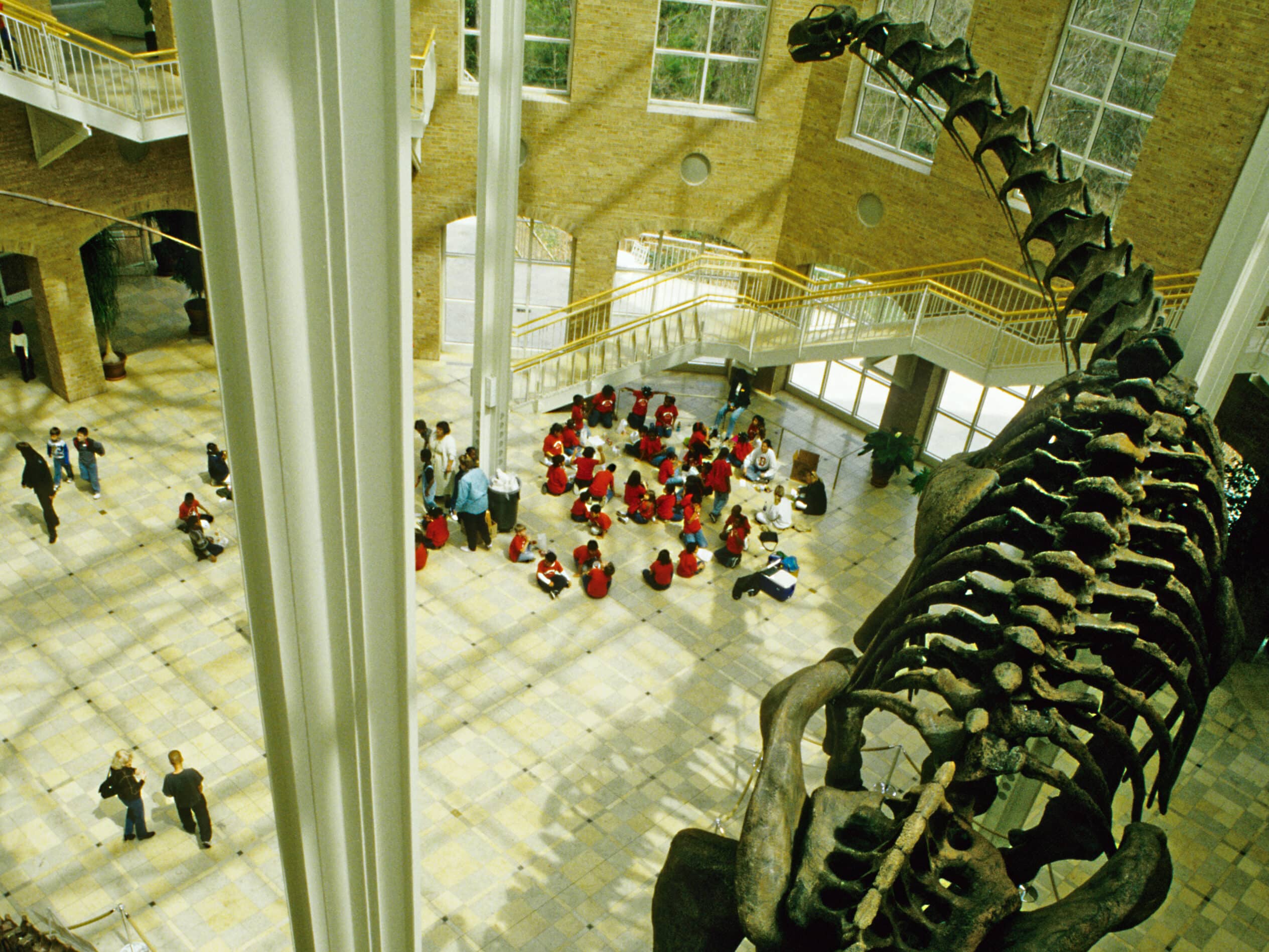 Fun Things to Do in Atlanta for Date Night
Atlanta is an excellent city for date night! So grab your lover or a friend and try one of these great ideas!
21. Segway Tour – Take a downtown segway tour! This is a great way to see a ton of fun things to do in Atlanta in a short amount of time. If Segways aren't your thing, you can book an electric car tour. Or, consider a Lime Scooter!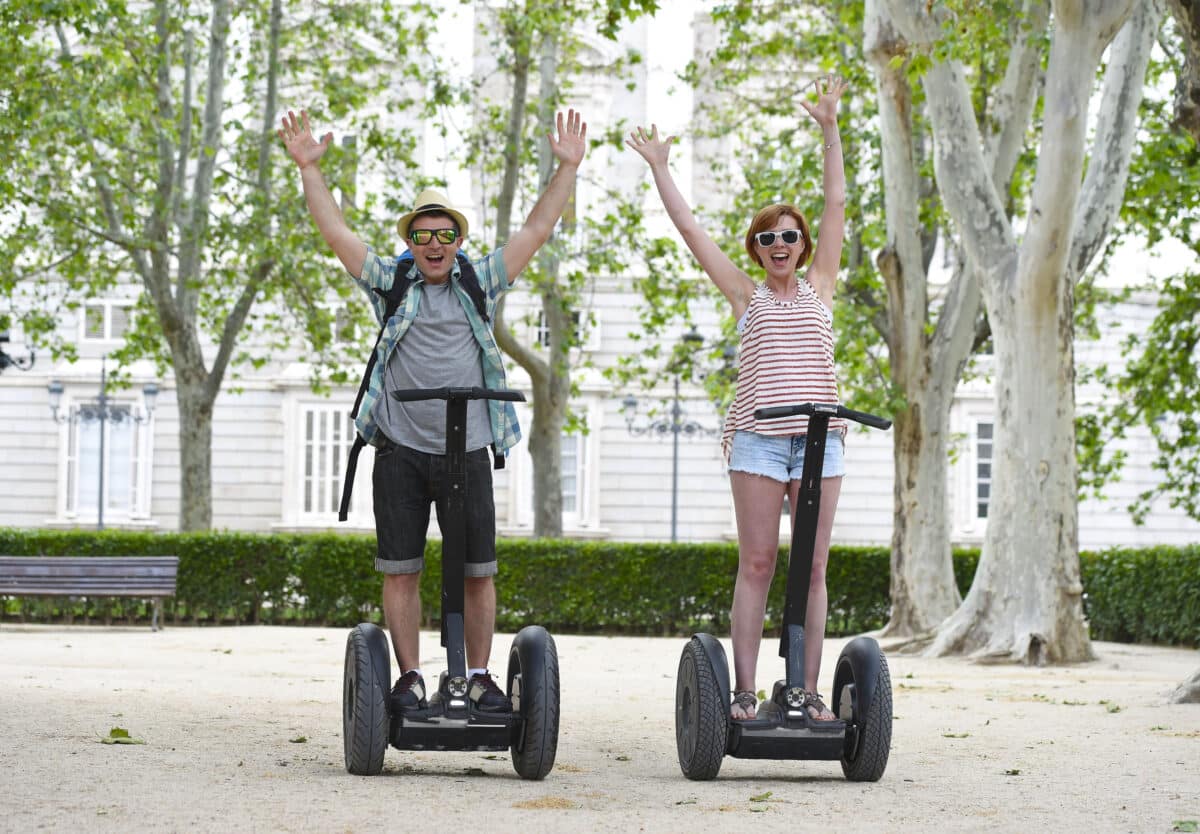 22. The Fox Theater – Catch a show at the iconic Fox Theater! From Broadway to comedy, this theater is the home to so many entertaining events.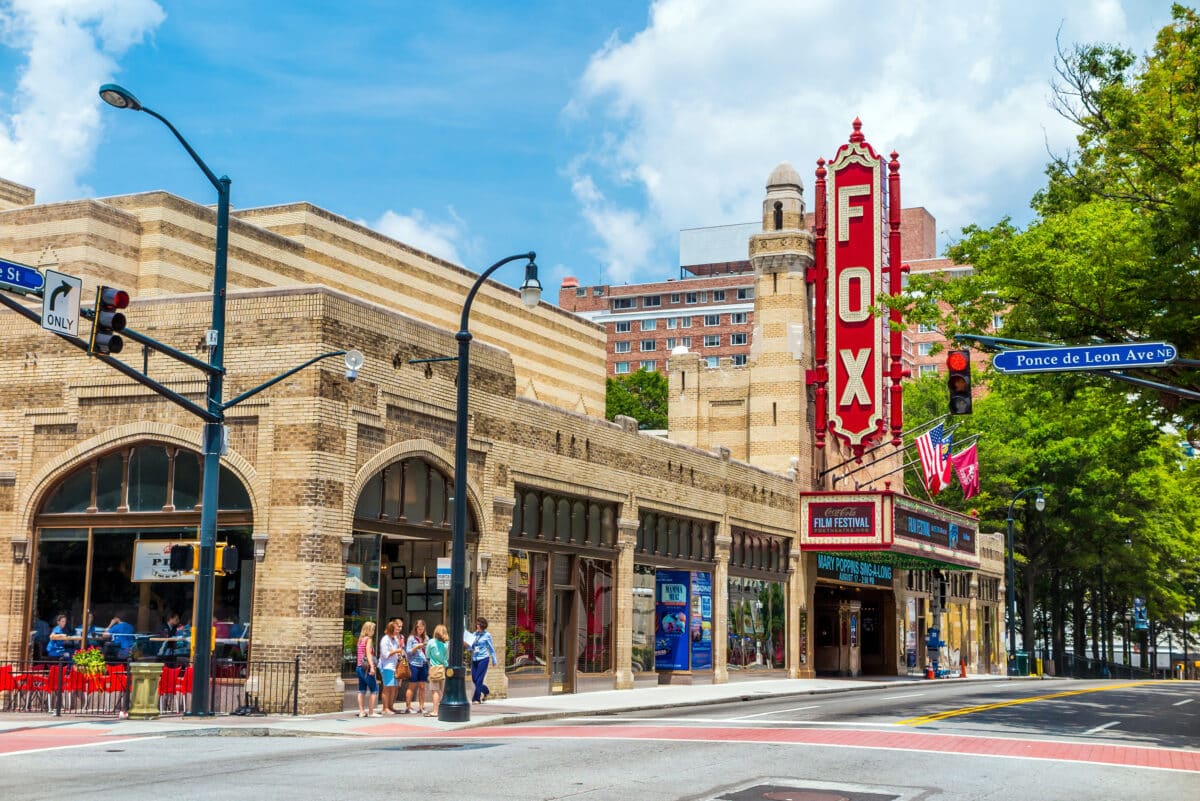 23. The Roxy – Looking for things to do in Atlanta this weekend? Catch a concert at the Roxy with your sweetheart!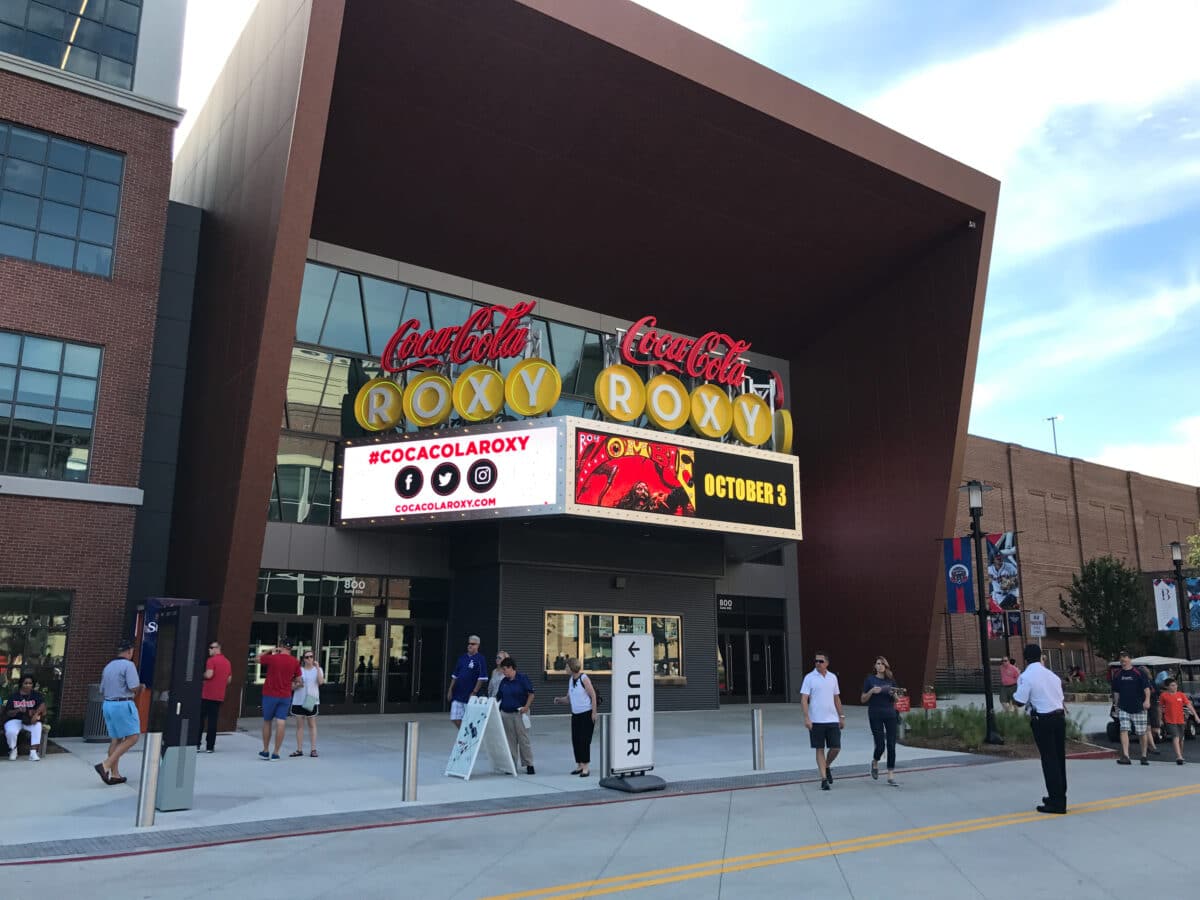 24. Dad's Garage Theater – Dad's Garage is a comedy improv theater. So grab your sweetie, take a class, or go to a show for a unique date in Atlanta.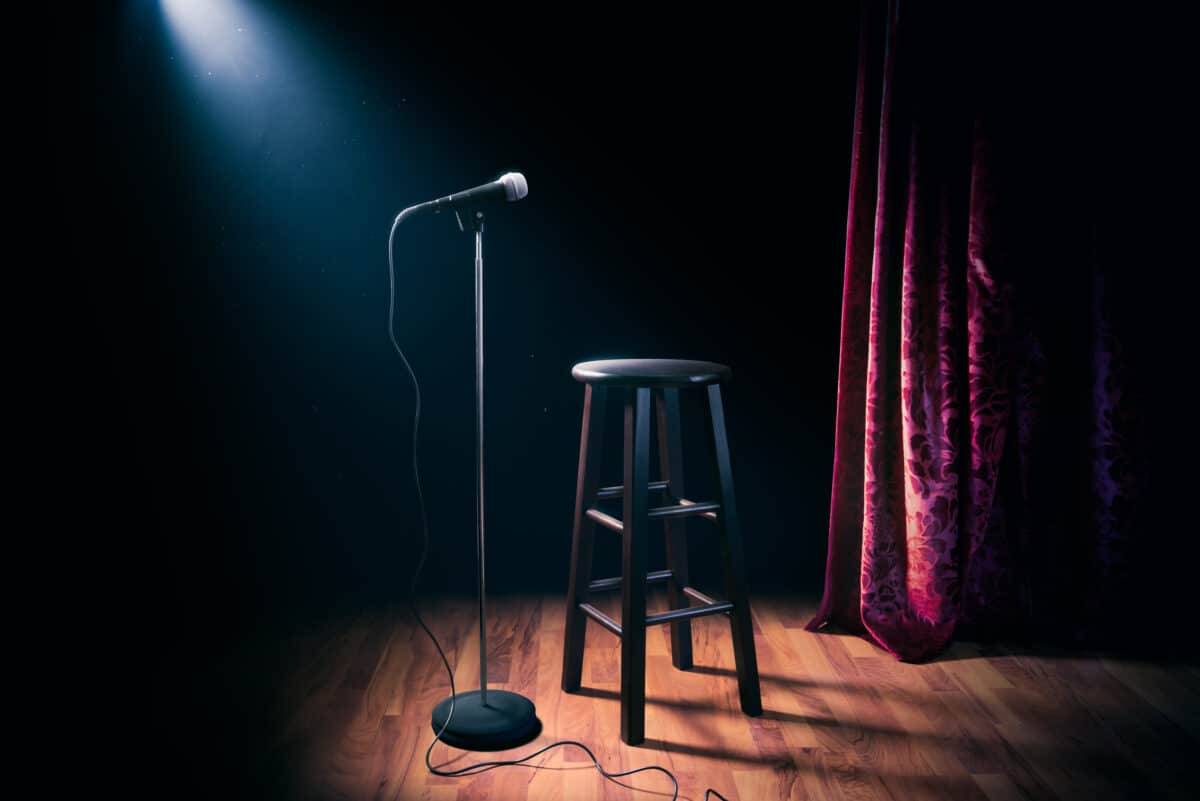 25. Johnnys Hideaway – Listen to great music and dance the night away in this groovin' nightclub!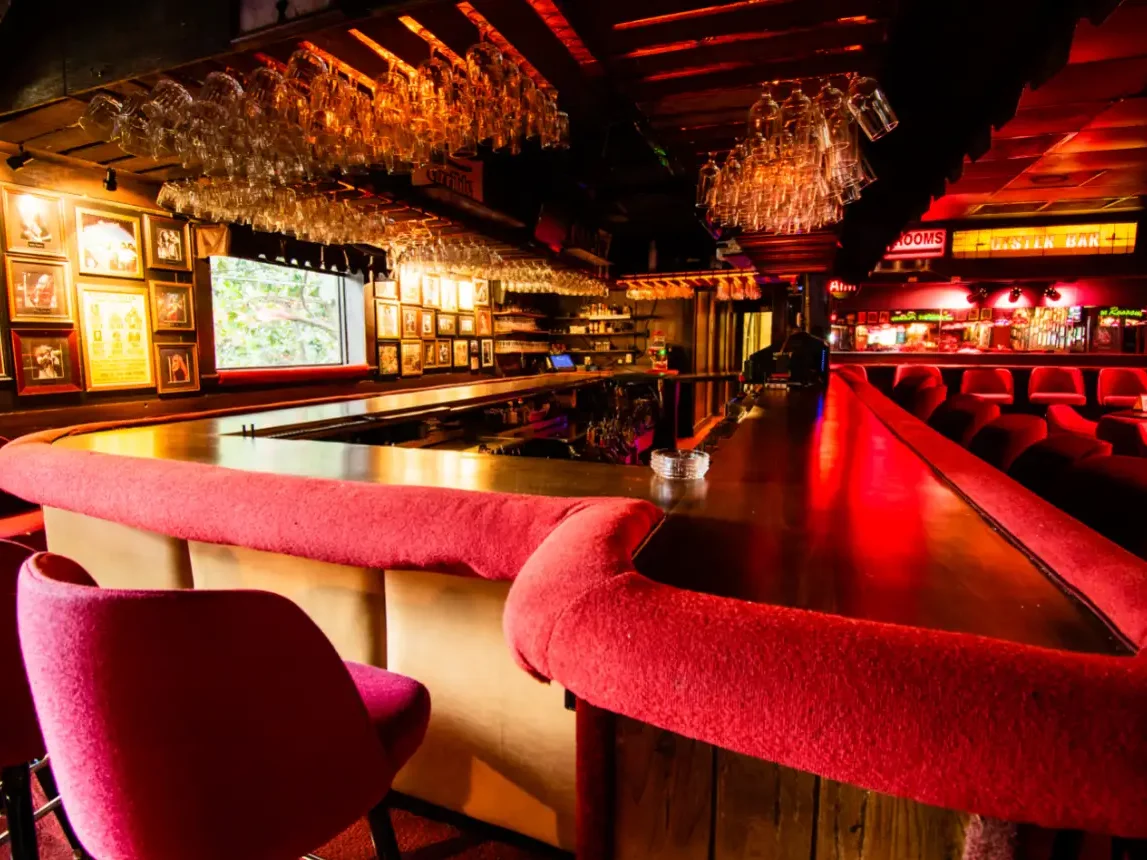 26. St. Regis Hotel – This may be a date night splurge, but it's so worth it! As a bonus, there are so many great restaurants within walking distance!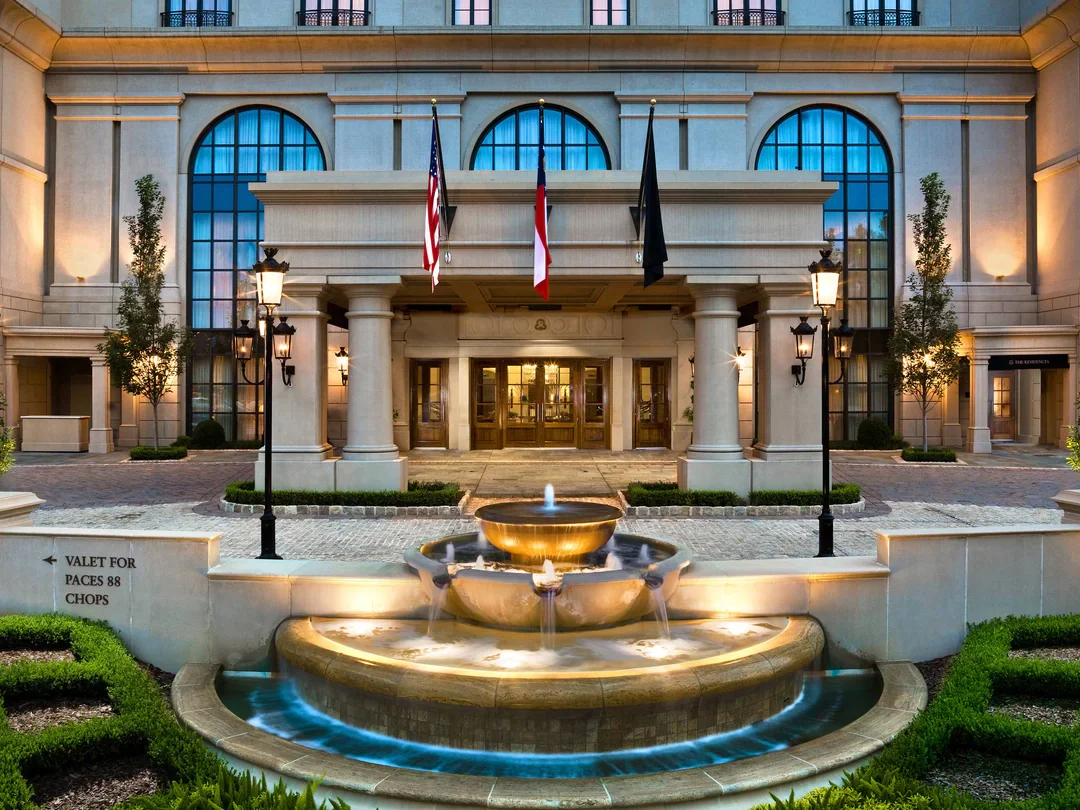 27. College Football Hall of Fame – Even if only half of your relationship has an interest in football, you've got to give this place a shot! There are seasonal events and so many fun, interactive experiences inside.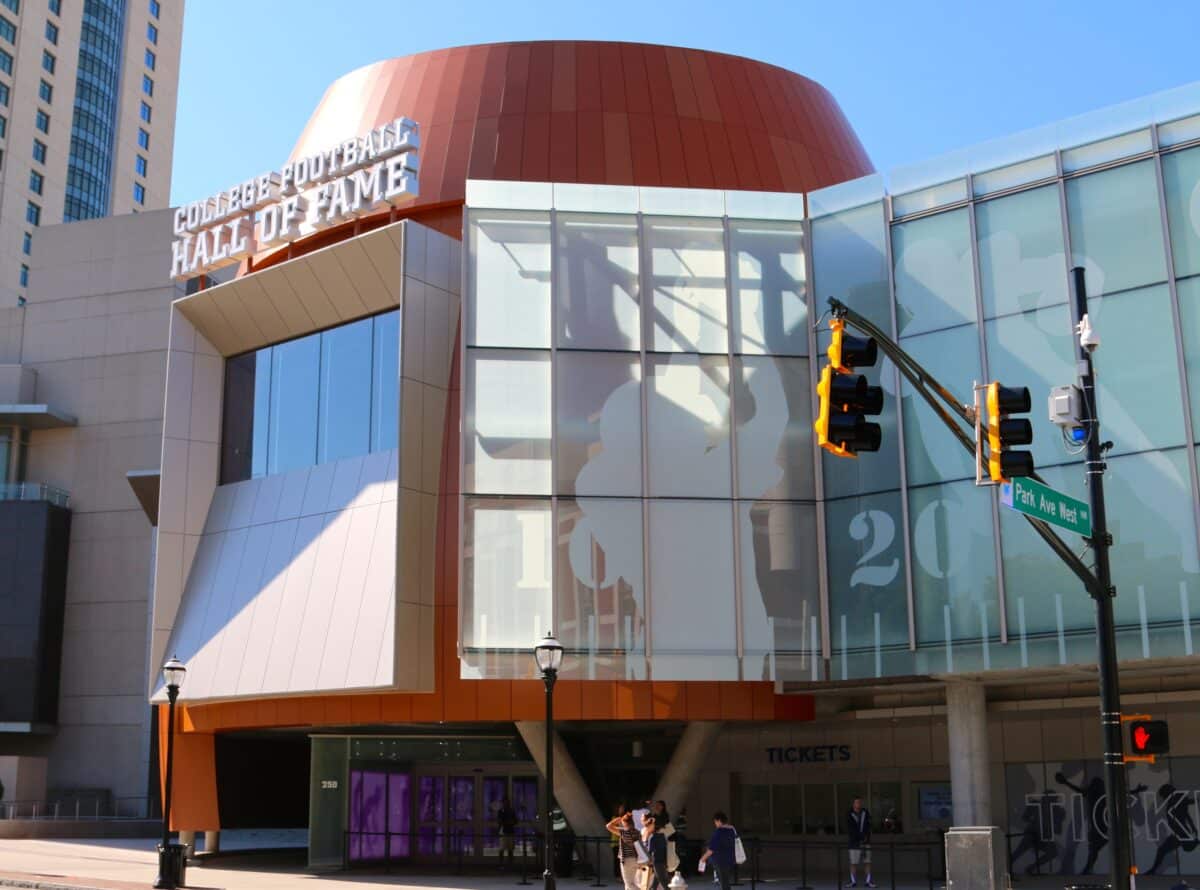 28. Dark Horse Tavern – It's time to get out and do something different this weekend! This is a fun spot that has live band karaoke! So grab the mic and show the place what you've got!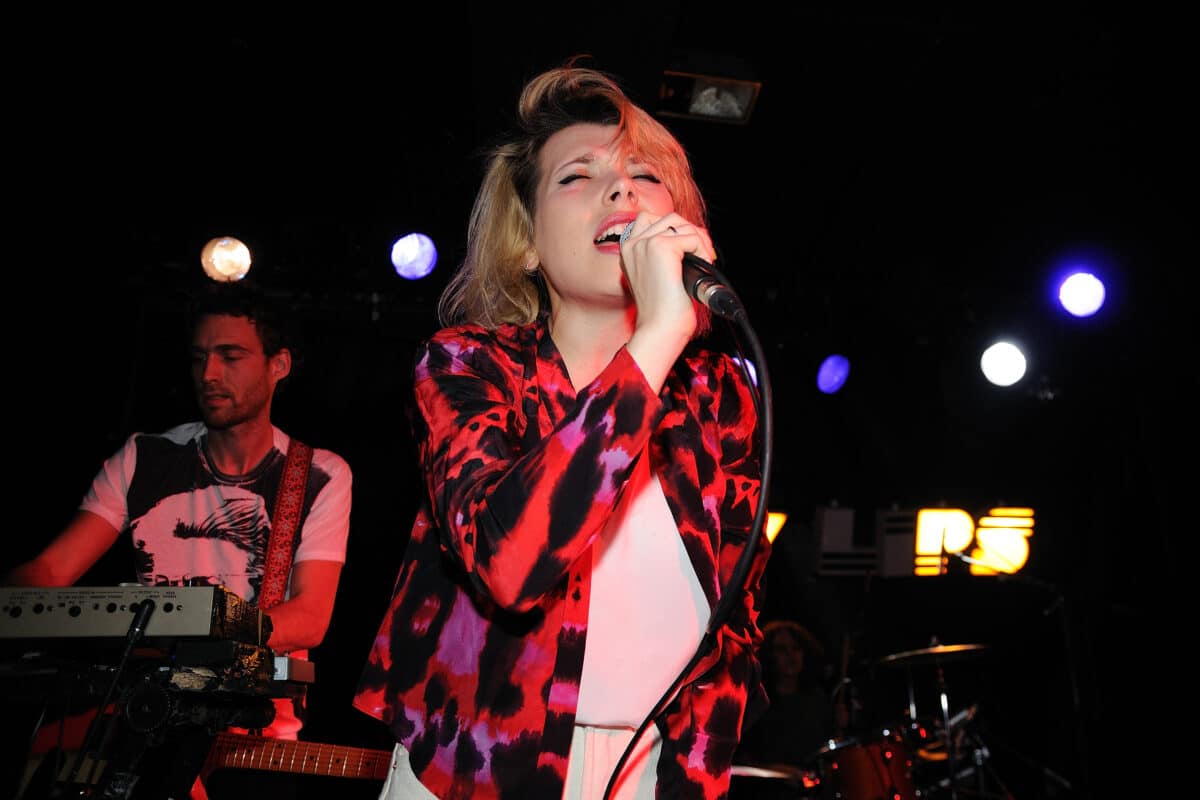 29. Highland Yoga – A local favorite, this studio has amazing reviews and a slew of class times to fit your schedule. Take a class with your partner for a new, restful way to move your body and connect with each other.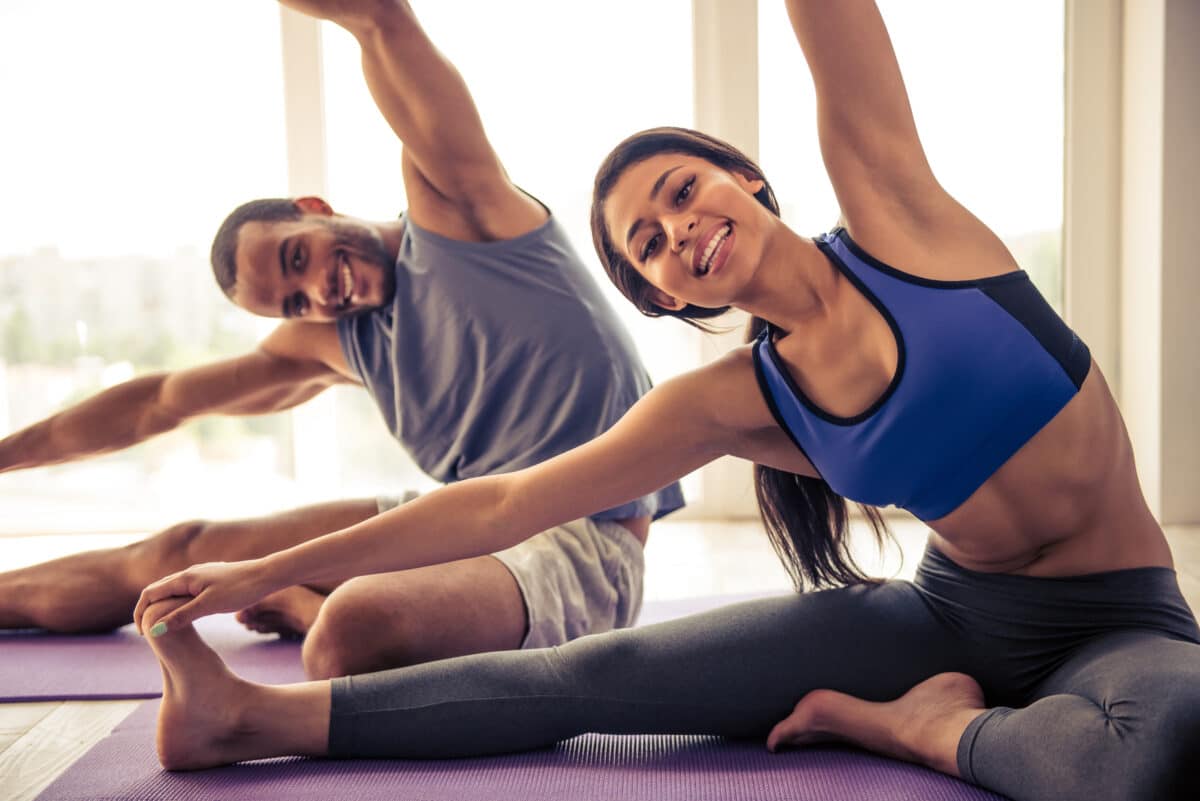 30. Walking Dead Tour – Take a guided tour and see the actual locations where The Walking Dead was filmed.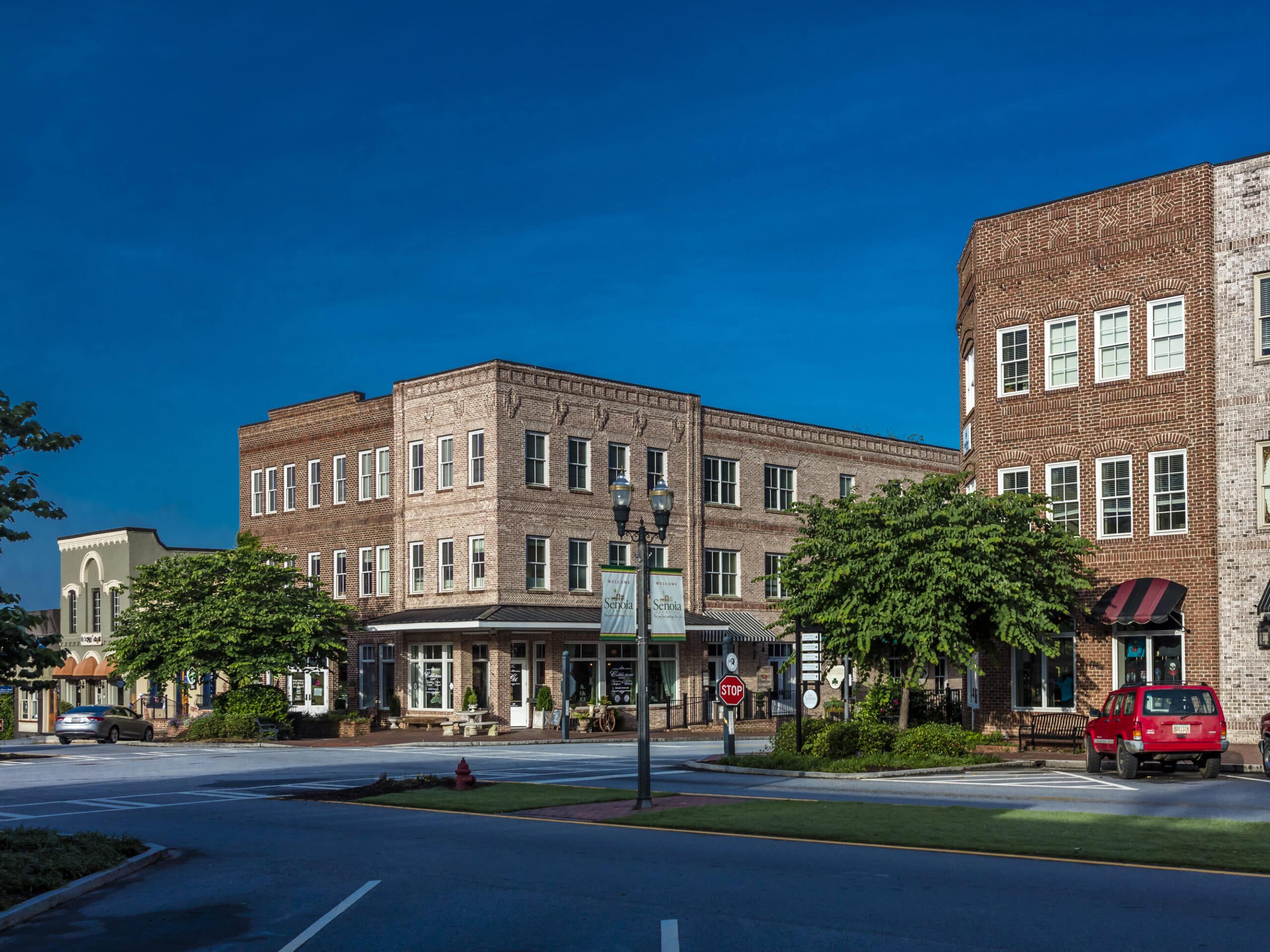 31. Carlos Museum– Located on the Emory campus, this is an amazing museum with so much to see. As they say on their website, "Spend the day a world away."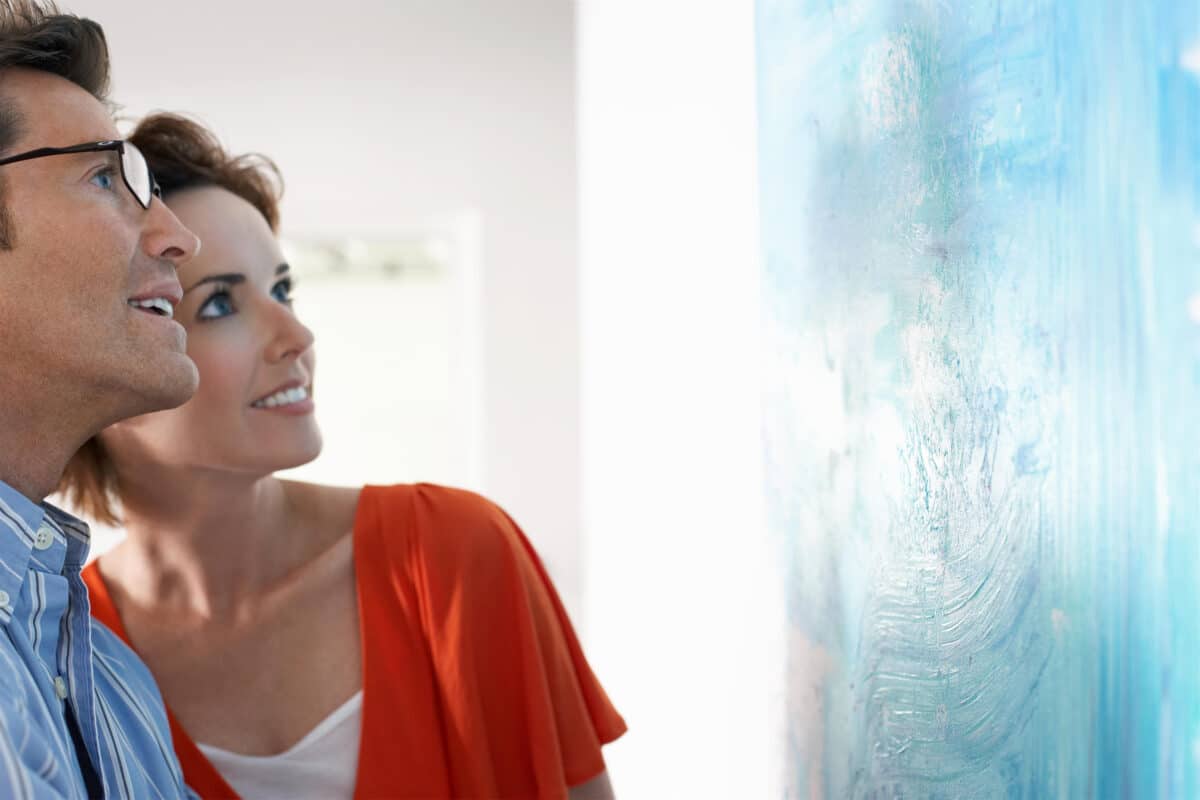 32. Atlantic Station – Visit Atlantic Station at night! It is a fun outdoor mall with a ton of great restaurants to pick from. It's a great place to hold hands and walk around, viewing all the sites.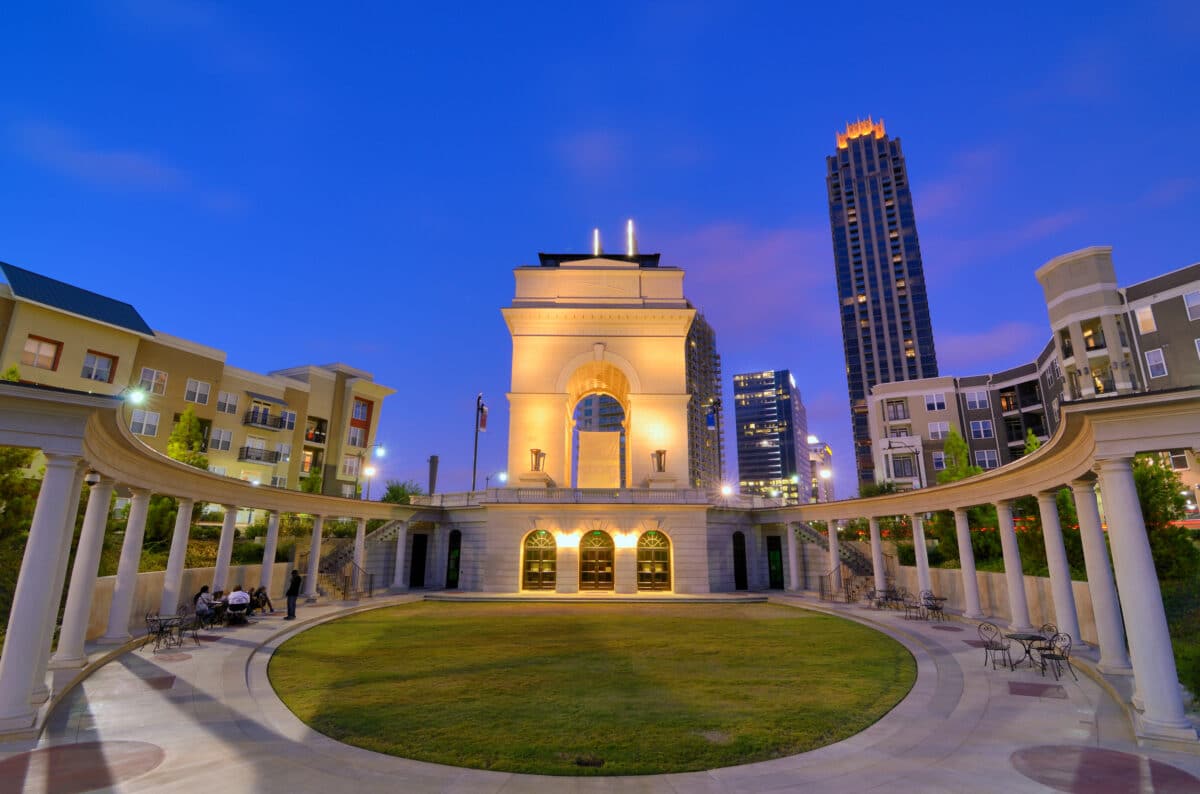 33. Whole World Theater – Have a fun Atlanta date night at this amazing improv theater. Enjoy a night out on the town laughing together!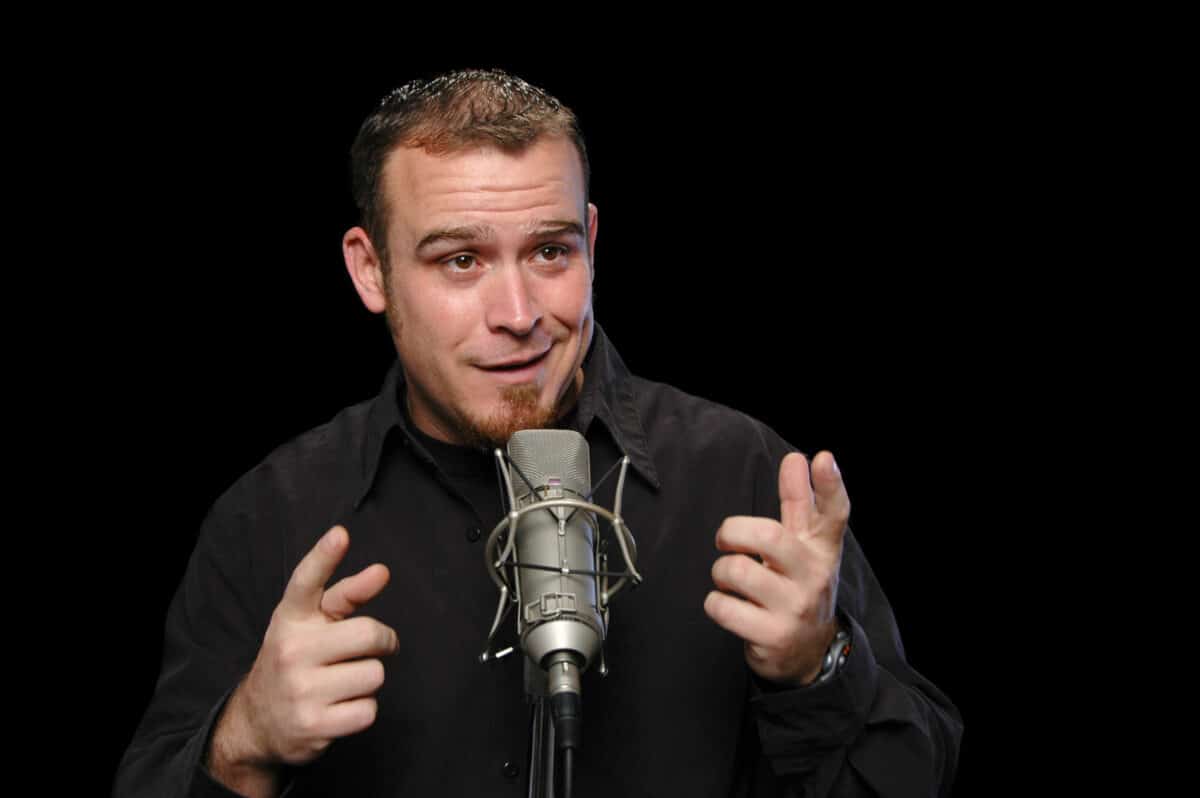 34. Atlanta History Center – Dive into the history of Atlanta with exhibits, historic houses, and beautiful gardens.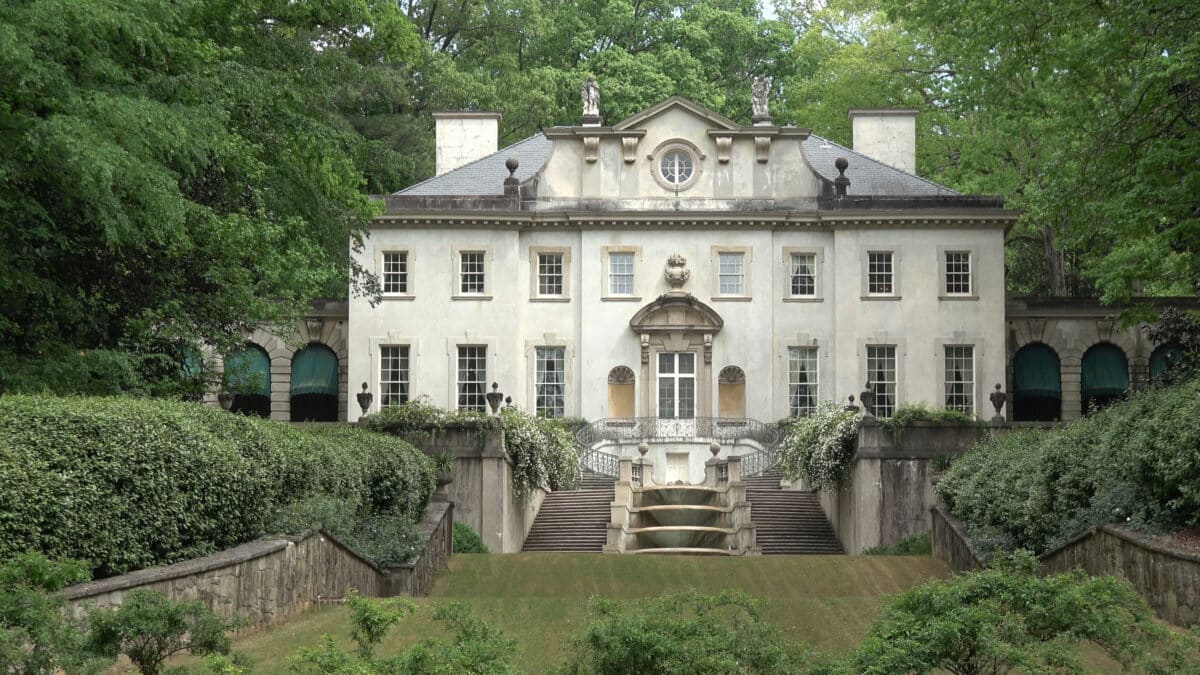 35. Underground Atlanta – Come visit this cool shopping and entertainment district if you're looking for fun things to do in Atlanta this weekend.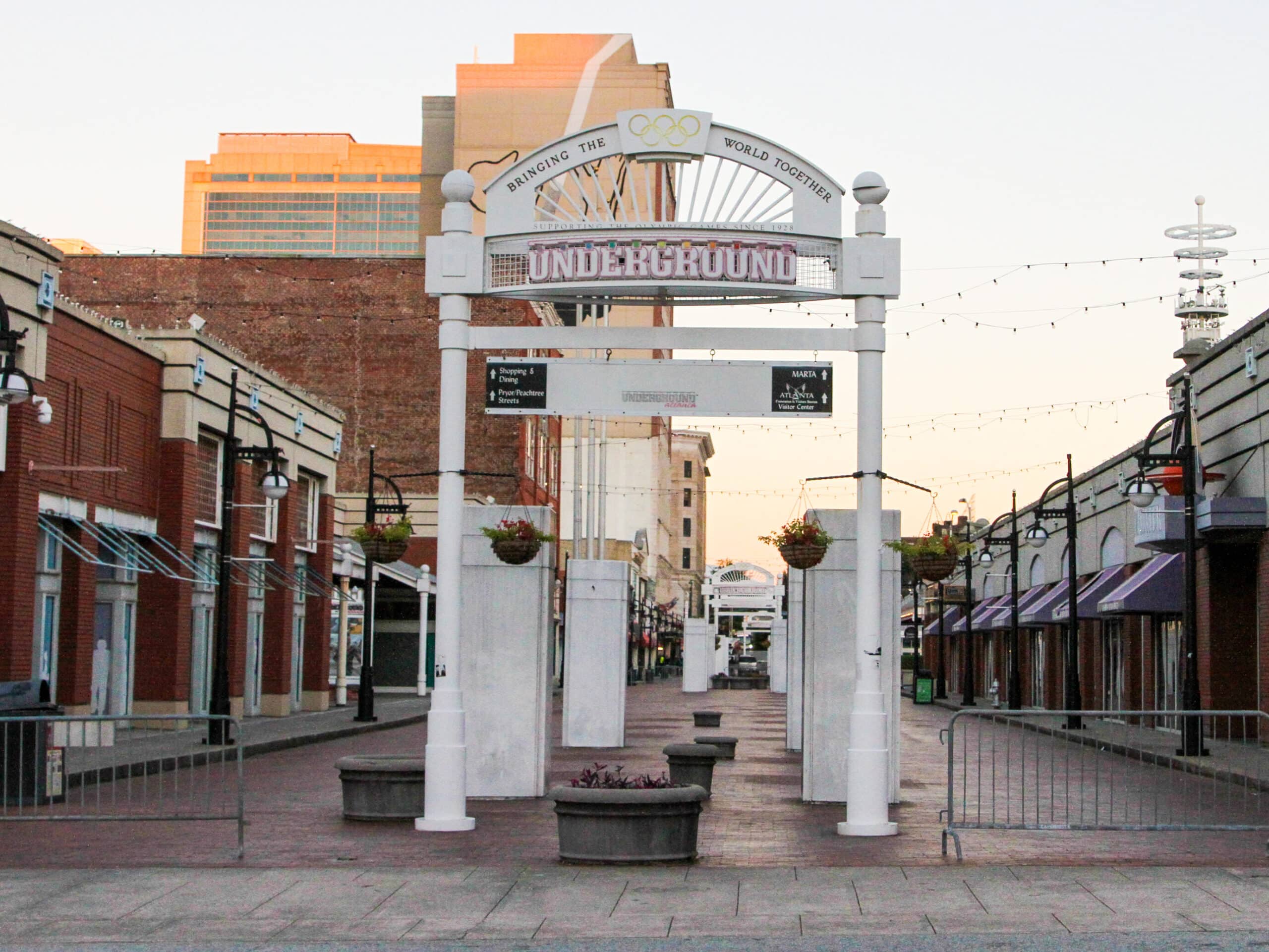 36. Buckhead – This is the "Beverly Hills" of Atlanta. It's a very nice area with so many beautiful homes and great shopping. Come drive around and grab lunch.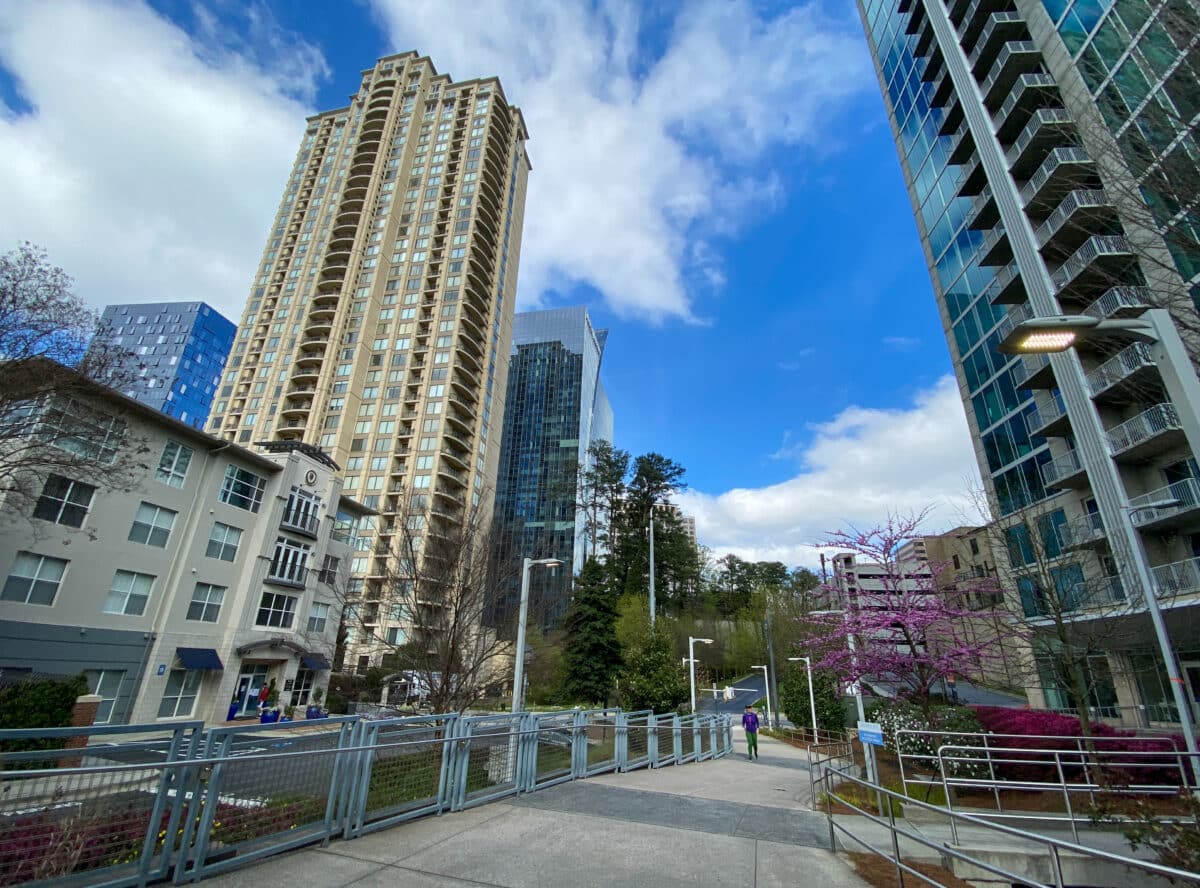 Outdoor Things to Do in Atlanta, Georgia
Atlanta is a beautiful city. So while you are here, make sure you get outside and explore!
37. Stone Mountain – Just outside of Atlanta, this beautiful spot has all kinds of attractions, festivals, and events. There are incredible nature areas perfect for getting your whole family outside enjoying the scenery.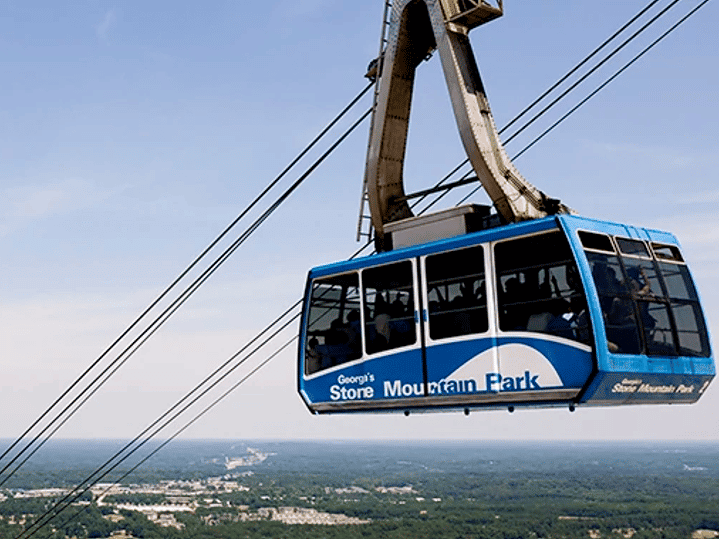 38. Skyline Park – Visit the rooftop when visiting Ponce City Market for games, rides, and great views of Atlanta!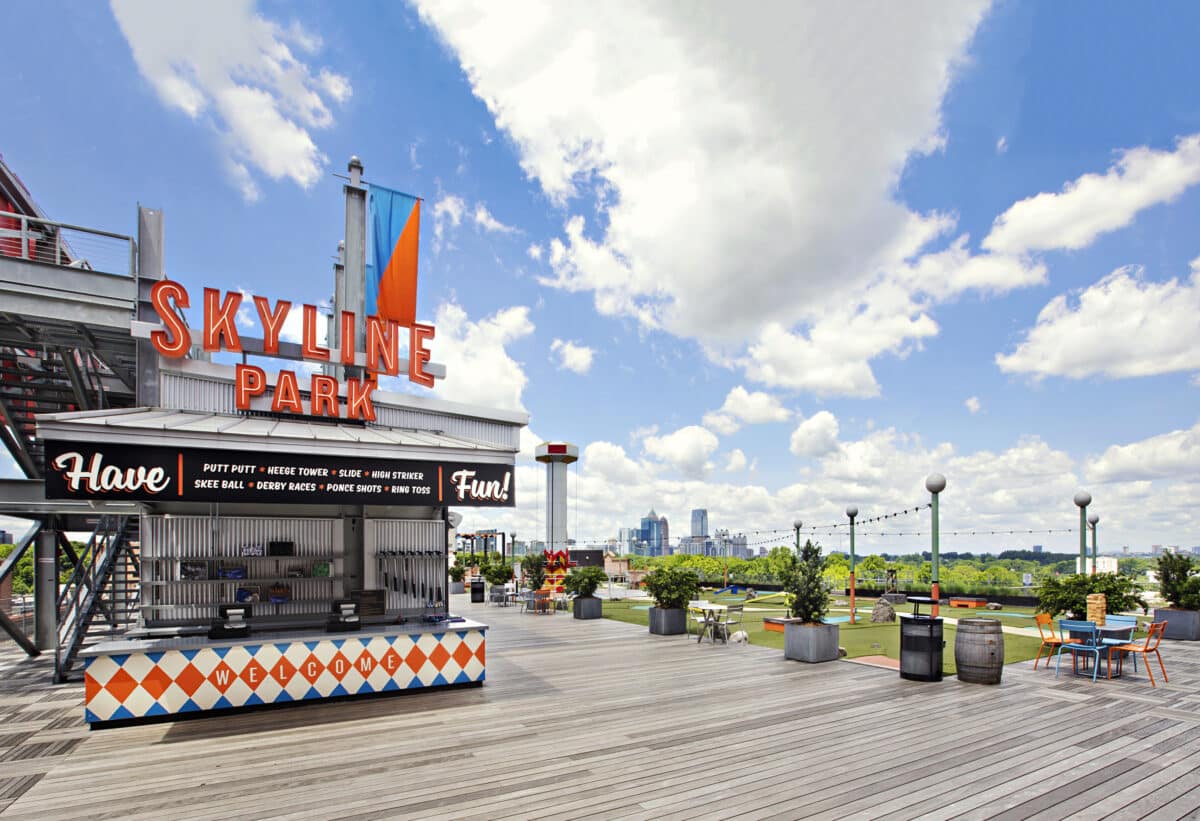 39. Chattahoochee Nature Center – You can walk, hike, or canoe the waters of the Chattahoochee while visiting Atlanta.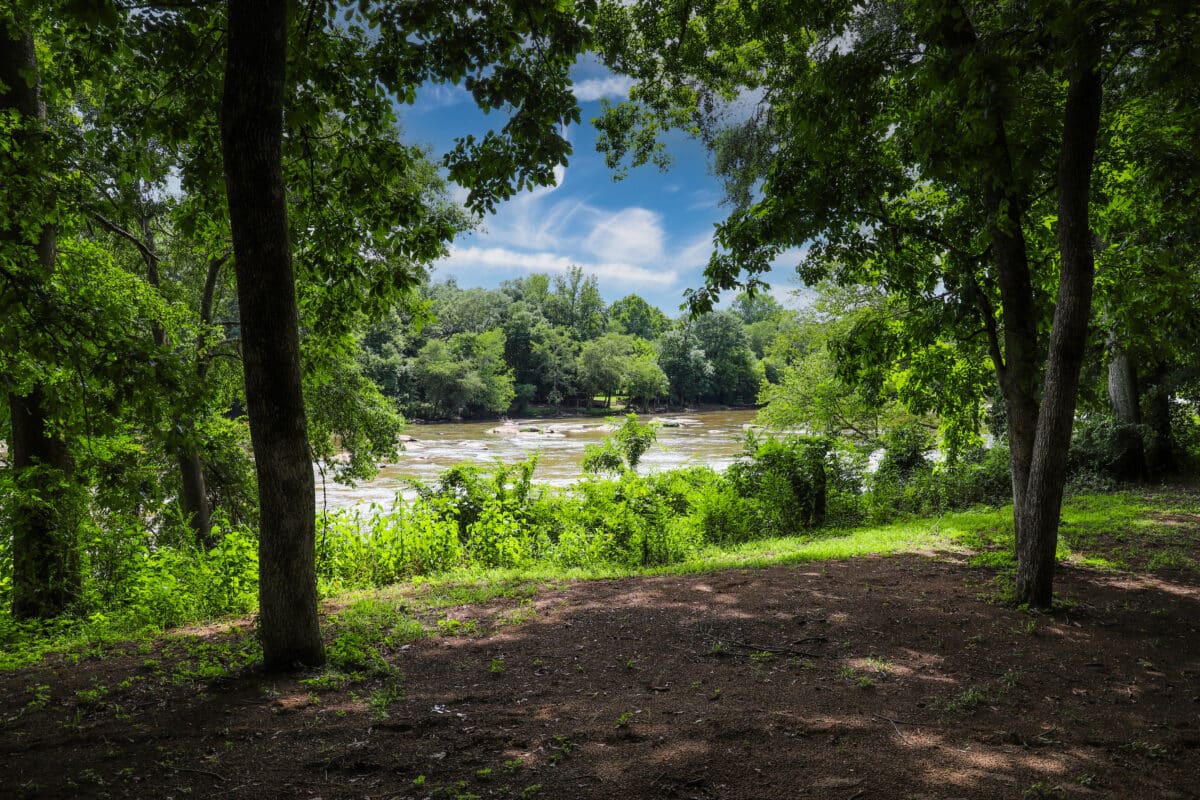 40. Historic Fourth Ward Park – Have a picnic or see if there is a festival in this large green space in the middle of the city!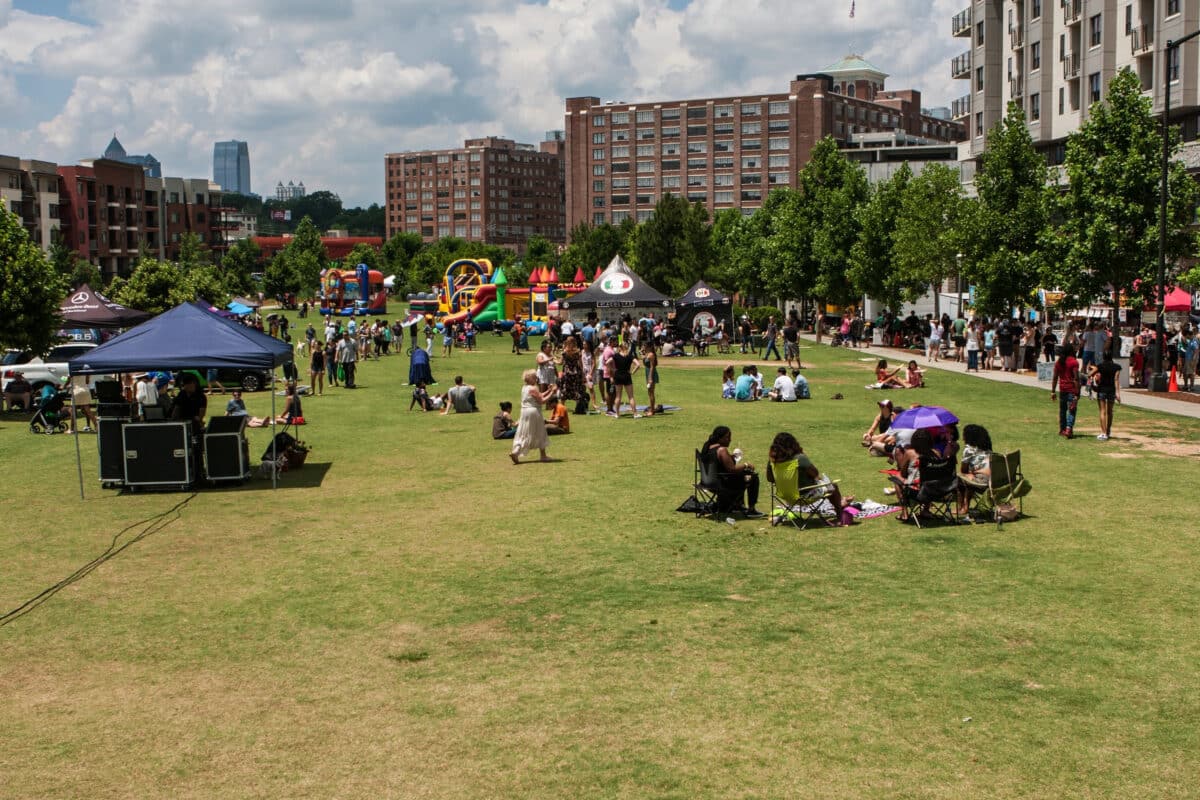 41. Treetop Quest – Climb through the trees and connect with nature! The Treetop Quest is one of the coolest things to do in Atlanta outdoors.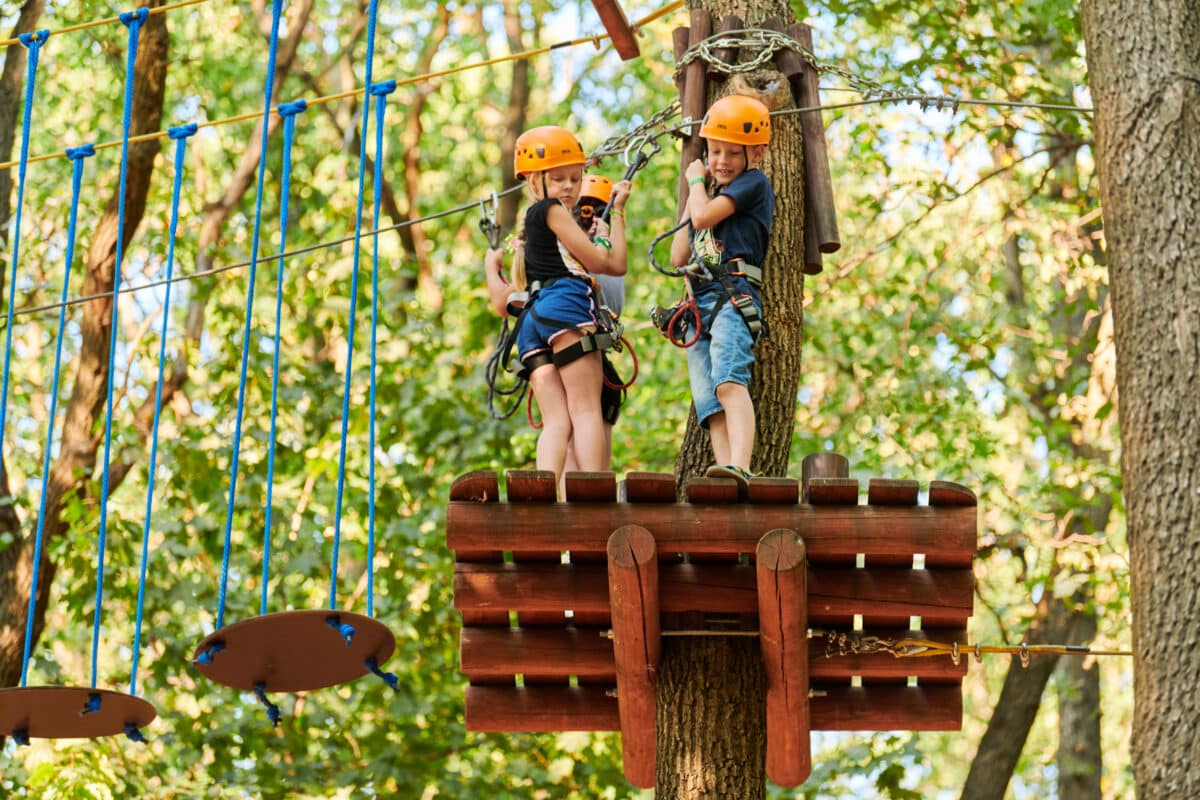 42. Sweetwater Creek State Park – History, forest, and only minutes from Atlanta! This beautiful state park is a must-see if you love nature and hiking!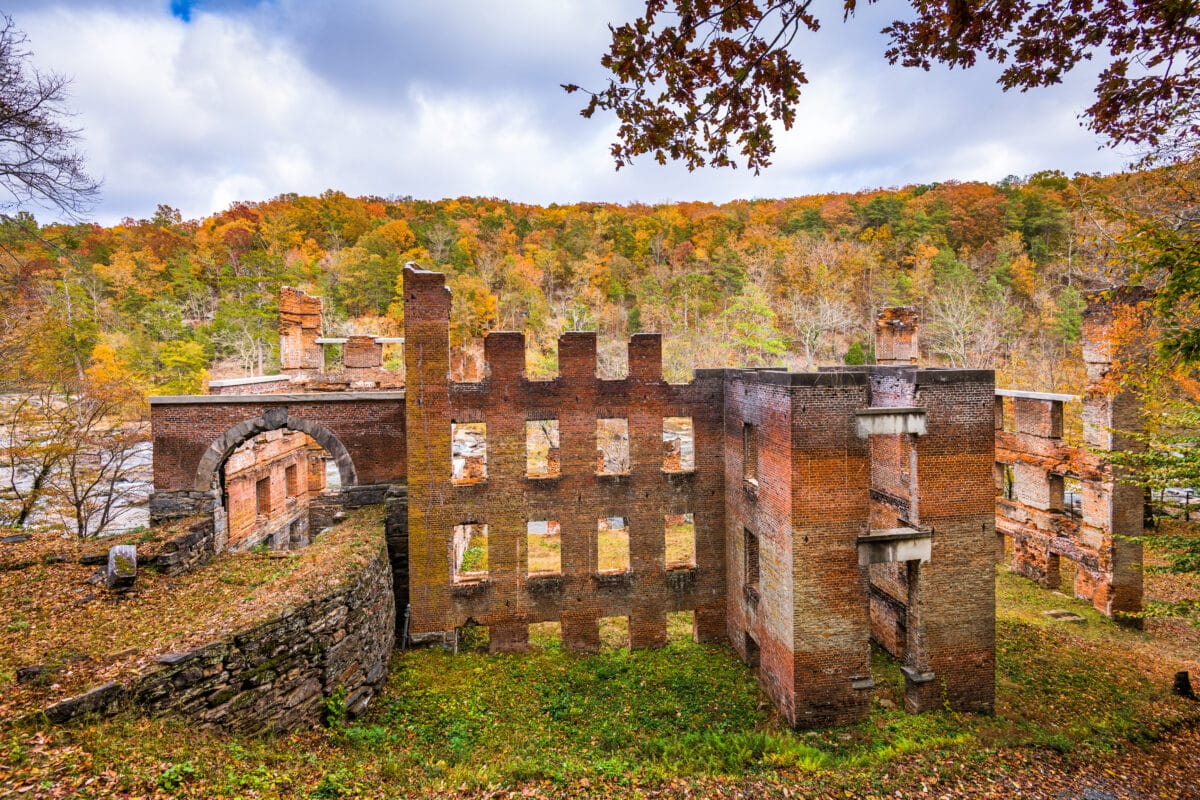 43. Oakland Cemetary – In their words, this beautiful cemetery offers "history and gardens, sculpture and architecture, ancient oaks and magnolias."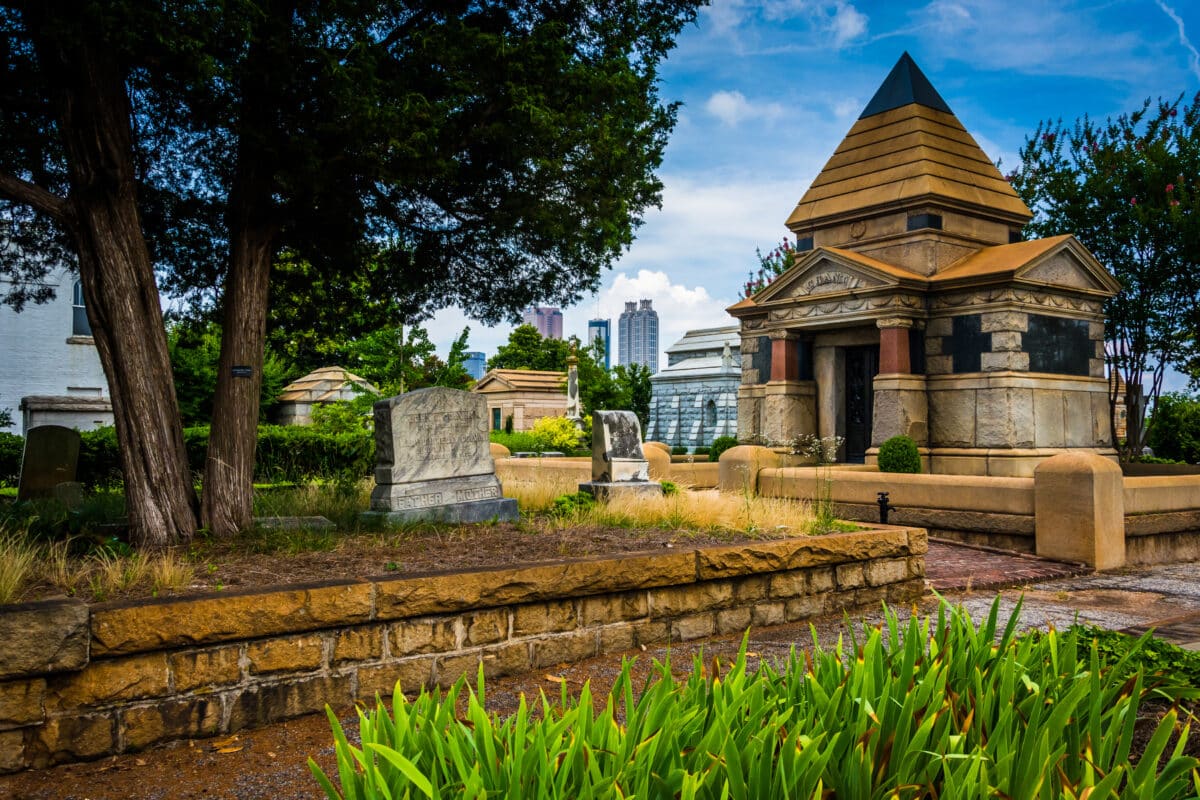 44. Grant Park – This is the oldest park in Atlanta. Come check it out and head to the zoo while you're at it!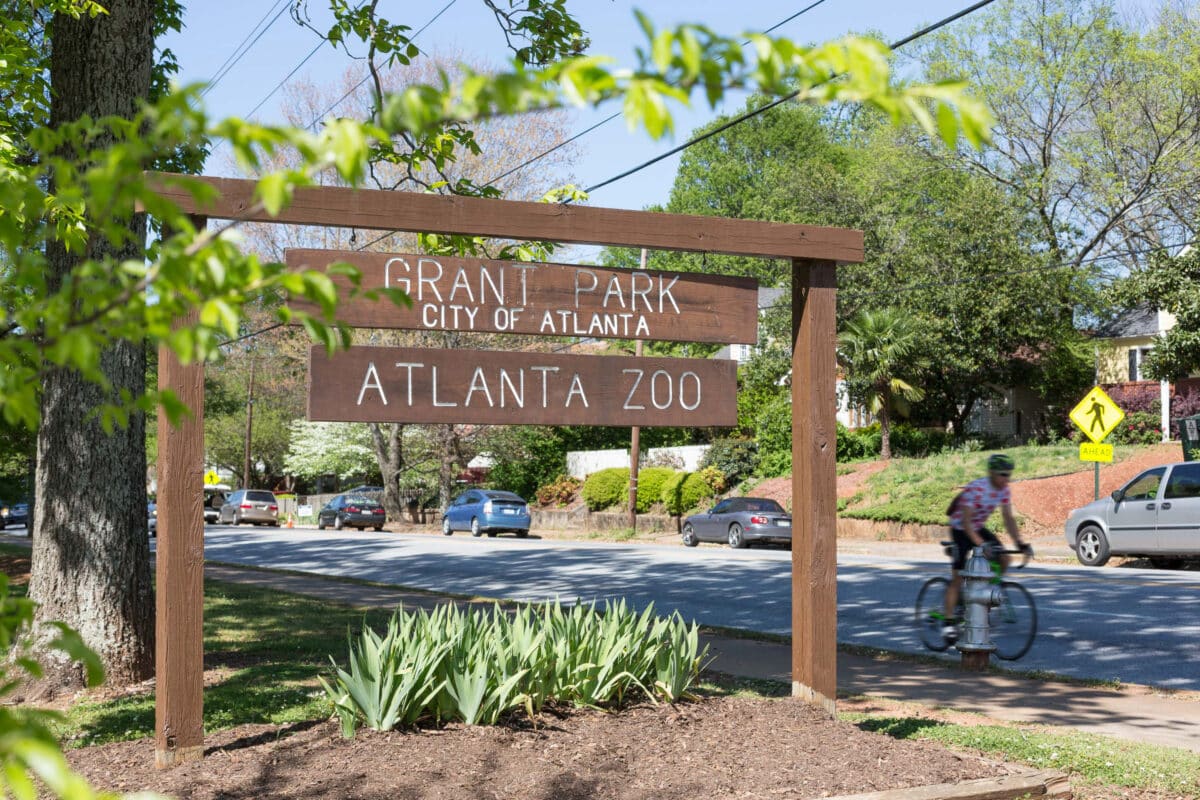 45. Fetch Park – Grab your pup and head to this cool outdoor pub and dog park. Even if you don't have a dog, this is a cool place to socialize!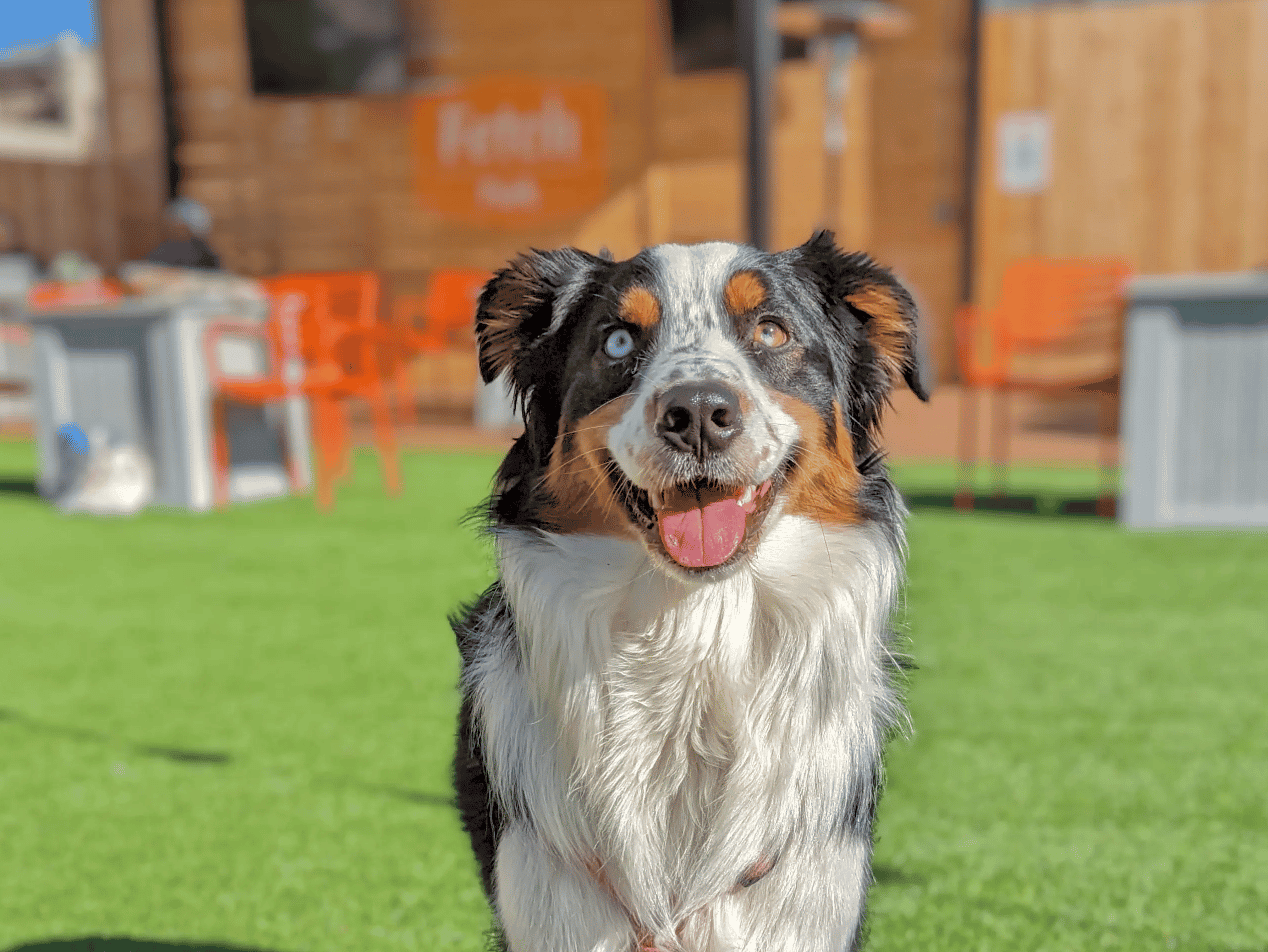 The Best Food in Atlanta
This list would not be complete without giving the spotlight to the amazing cuisine Atlanta has to offer. You could plan a whole trip around eating here! We asked people who really know their stuff to give us the all-time best places to eat in Atlanta, and here they are! The list includes everything from casual eateries to fancy one-of-a-kind dining!
46. Pappadeaux – Known for its delicious seafood, Pappadeaux is a must-try restaurant in Atlanta.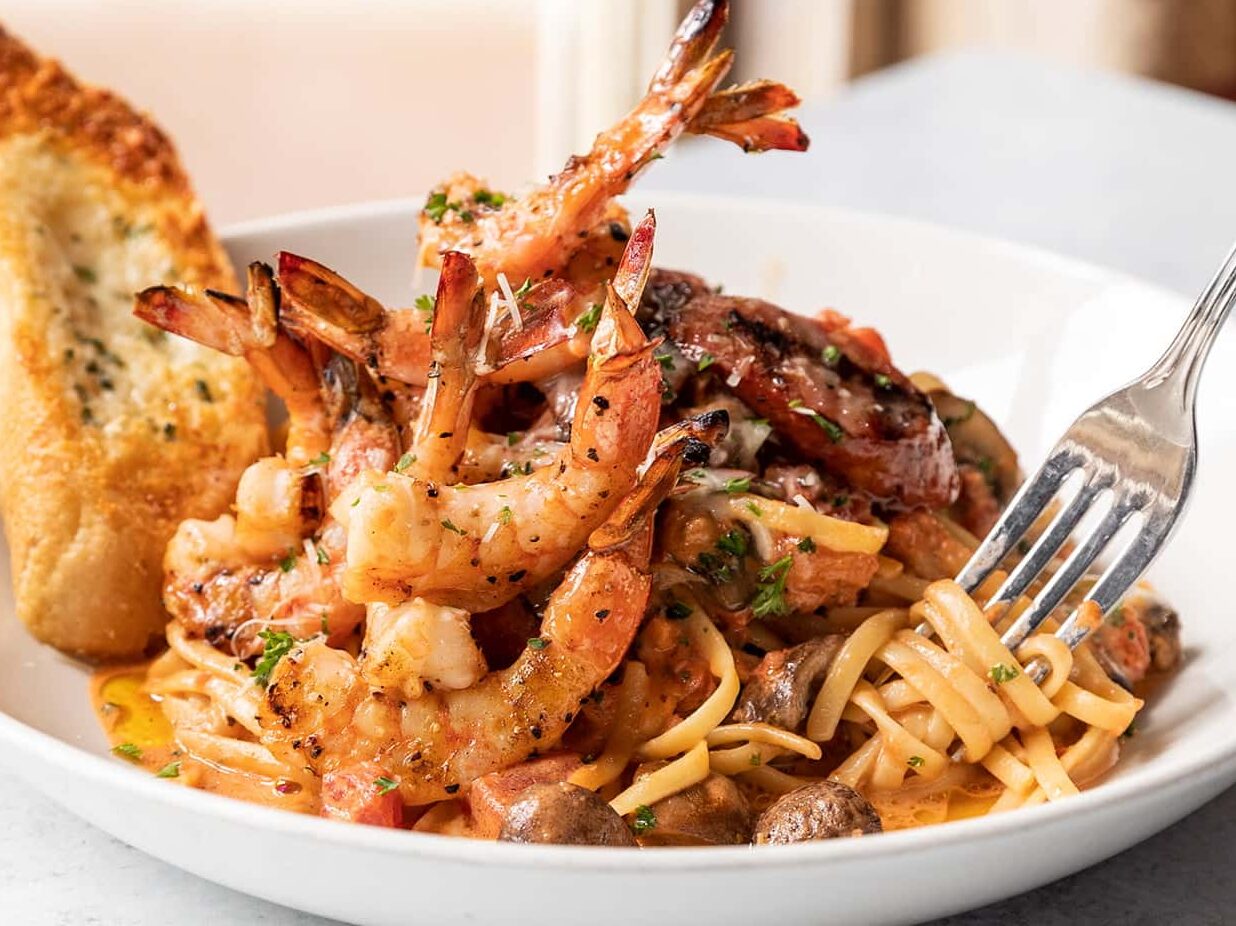 47. Aqua Terra Bistro – Located in downtown Buford, this is a cool venue with mouthwatering cuisine.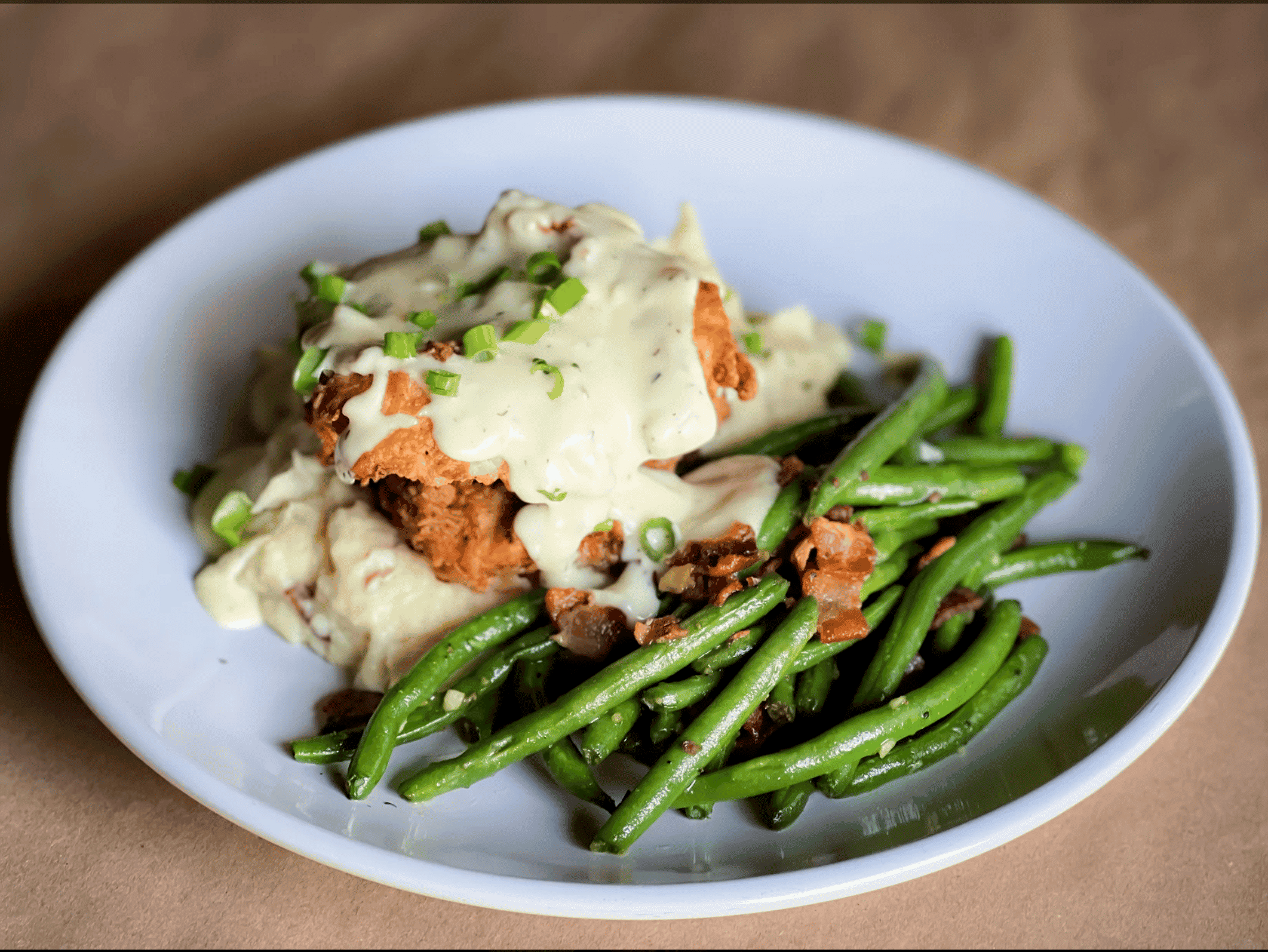 48. Bacchanalia – Consistently named as one of the top spots in Atlanta, Bacchanalia is delicious with an ever-evolving menu.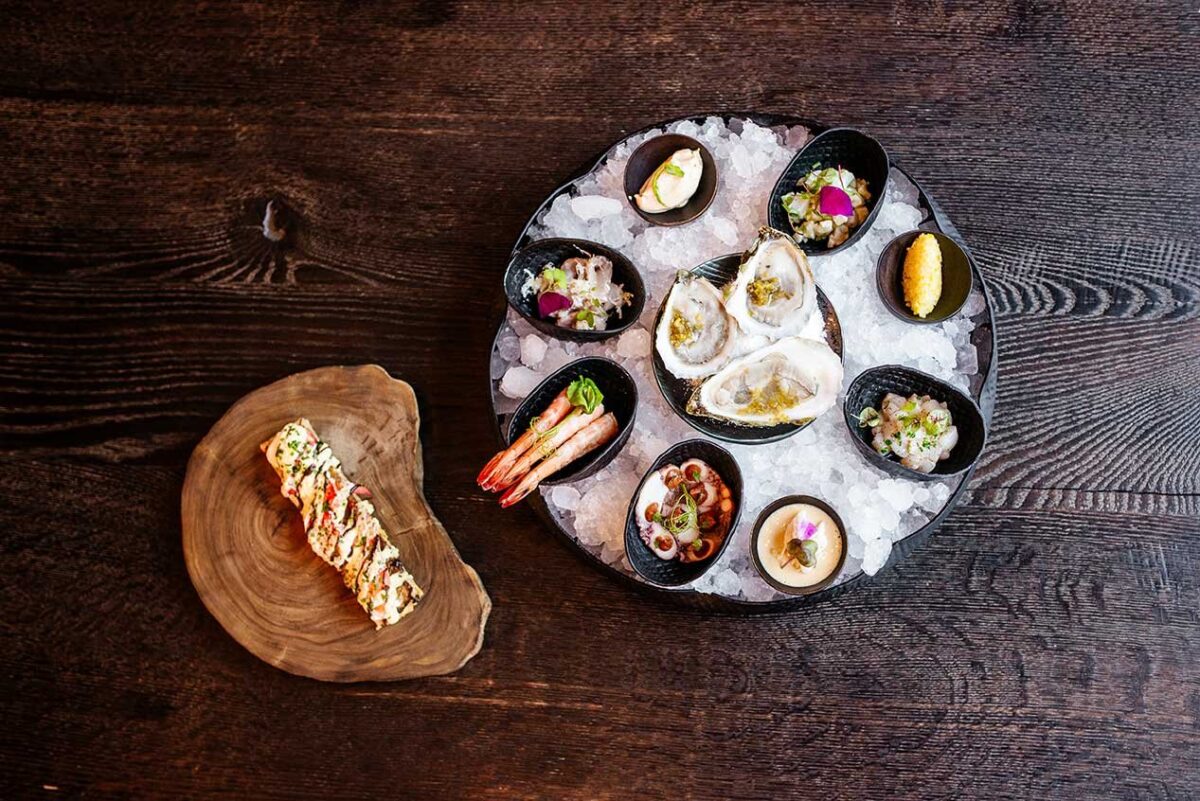 49. Parkside District – Top-tier delicious meats and seafood are served in a more casual atmosphere.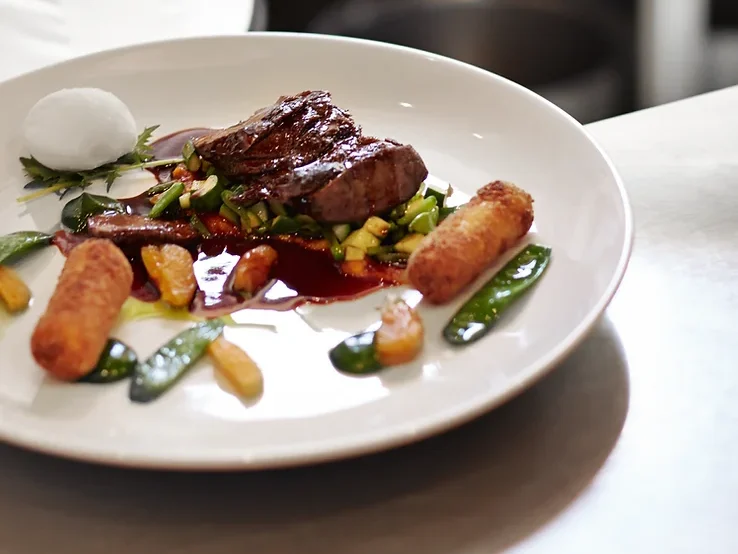 50. Canoe – If you are looking for a top-of-the-line, elegant dining experience, this is it! Canoe is located along the Chattahoochee river. The atmosphere and the cuisine will wow you!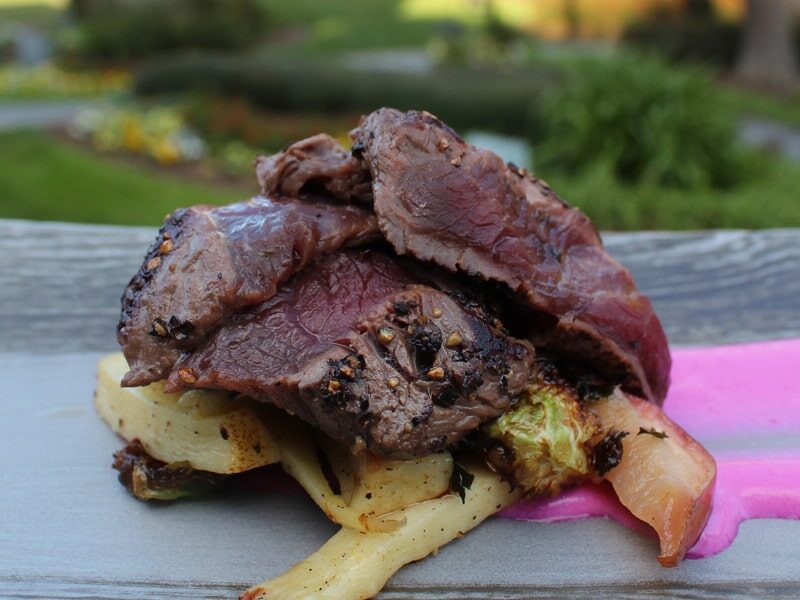 51. Mary Macs Tea Room – You're in the south, so it's time for some good ol' fashioned southern cooking!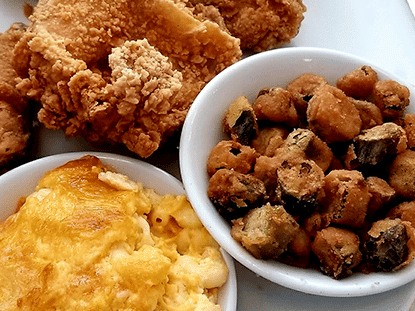 52. Umi – For a really special sushi experience in Atlanta, you've got to check out Umi. You may even spot a celebrity!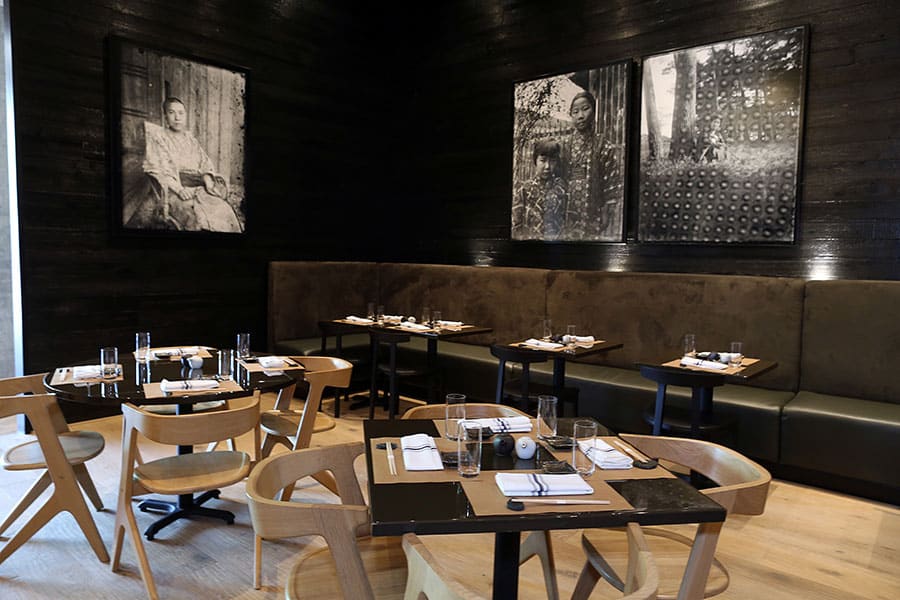 53. Vortex – The Vortex Little 5 points is an interesting spot with great burgers and tots!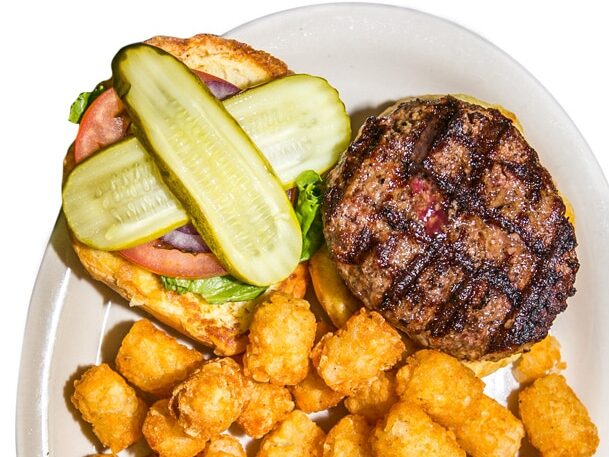 54. The Flying Biscuit Cafe – This is a charming spot with breakfast served all day!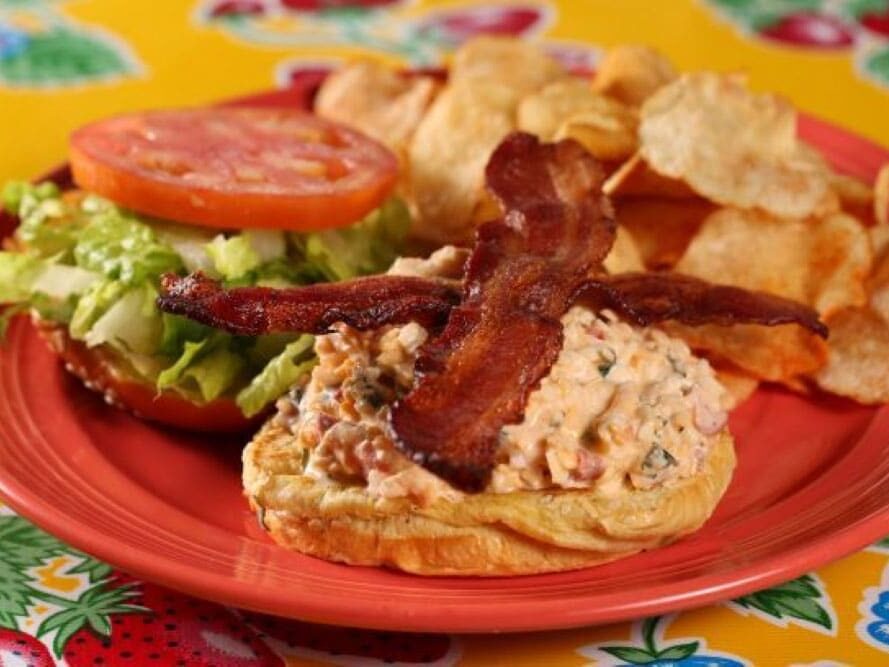 55. Paulo's Gelato – Here is a local treasure! The best gelato in the city. But don't forget to grab a cannoli while you're there!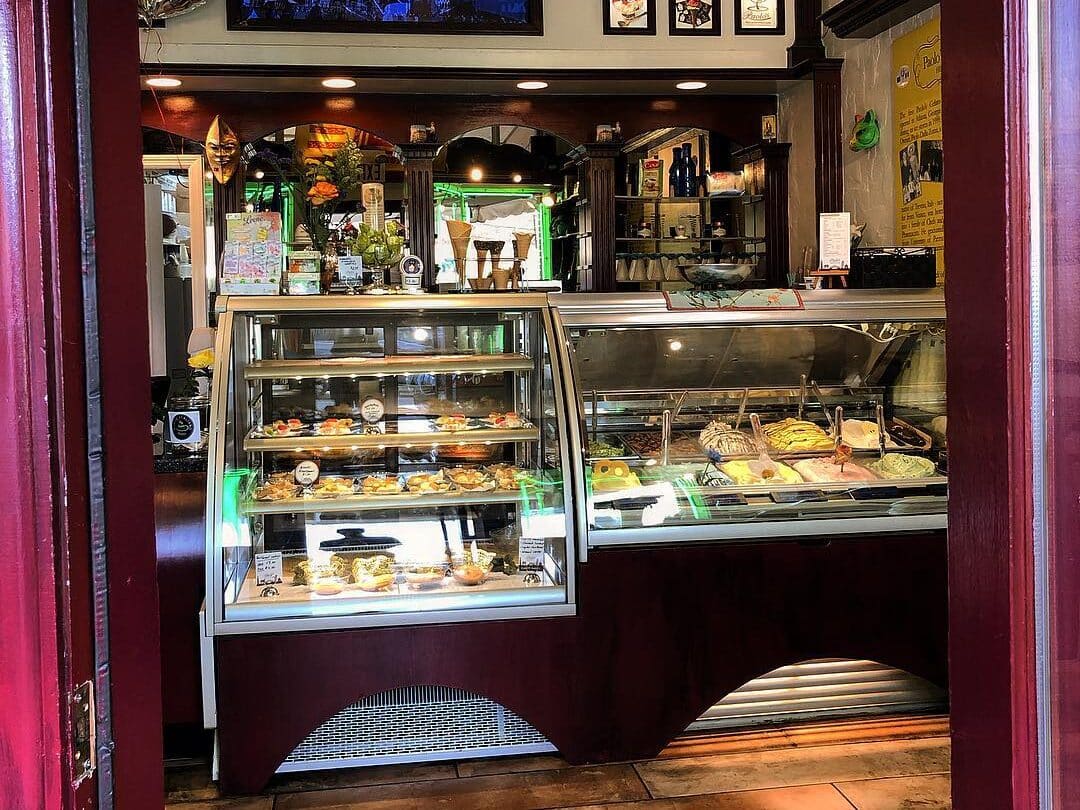 56. Bone Garden Mexican – Delicious made-from-scratch Mexican dishes in a colorful and eclectic environment.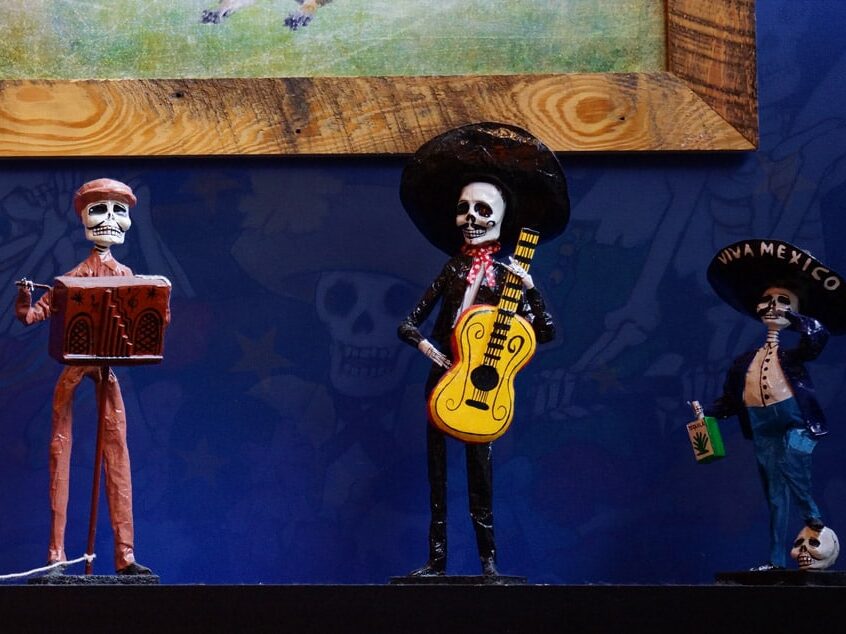 57. Shakespeare Tavern Playhouse – This is up there with the most fun things to do in Atlanta this weekend. Enjoy a show while eating dinner!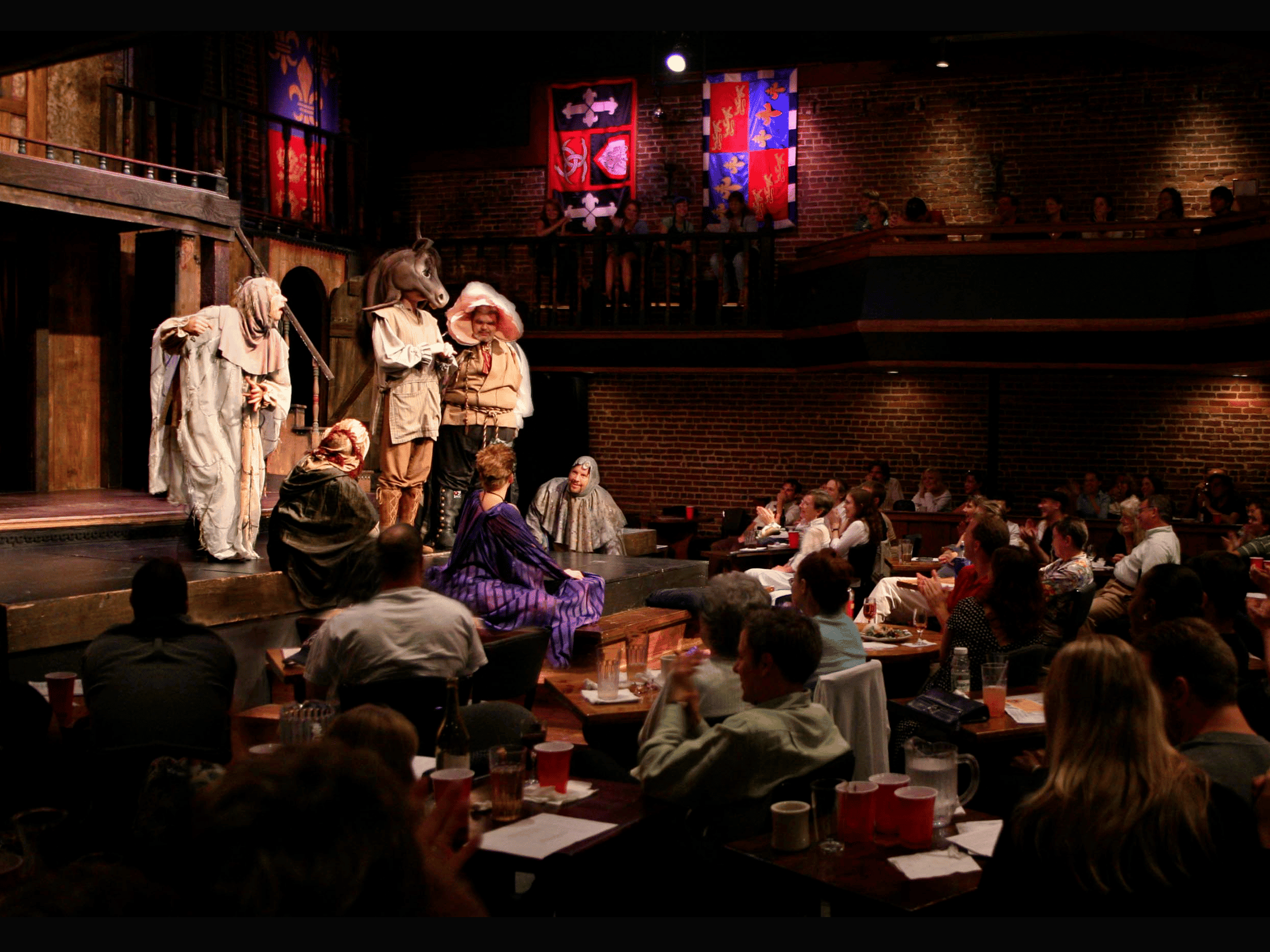 58. Anis Cafe & Bistro – Located in Buckhead, this is a personal favorite pick. While the entire menu is amazing, their brunch is the all-time best.
59. Antico Pizza – Absolutely the most delicious pizza. If you're in Atlanta, you've got to try Antico's.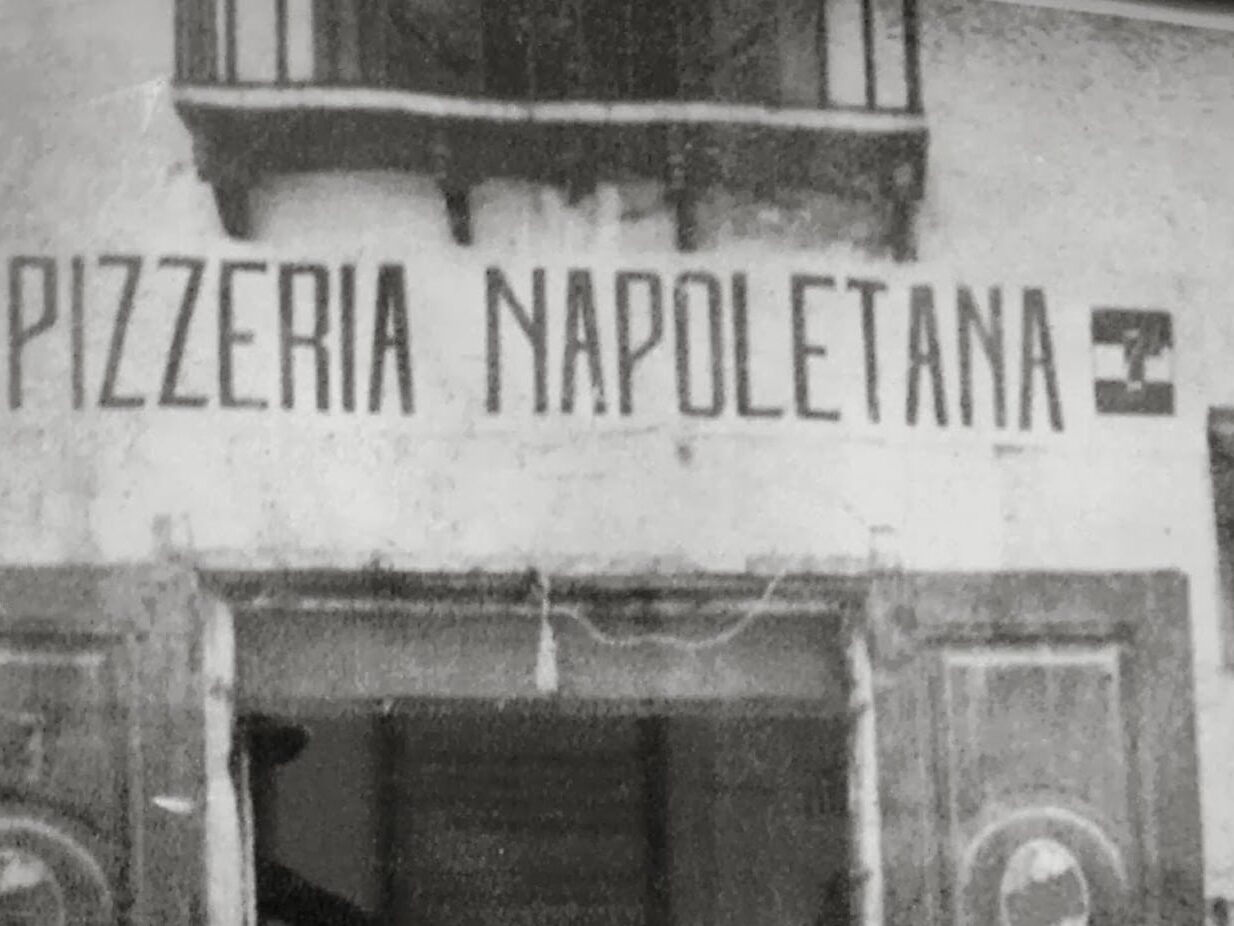 60. OK Cafe – OK Cafe is a great casual place for amazing southern food in Atlanta.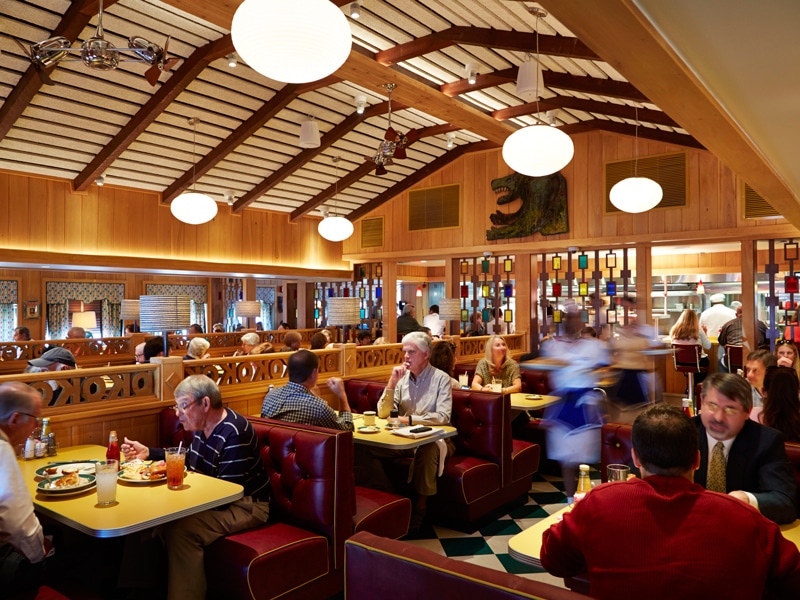 61. Cafe Intermezzo – If you are planning out what things to do in Atlanta, you must have Cafe Intermezzo on your list–we insist. The ambiance alone is incredible, but the food takes it over the top!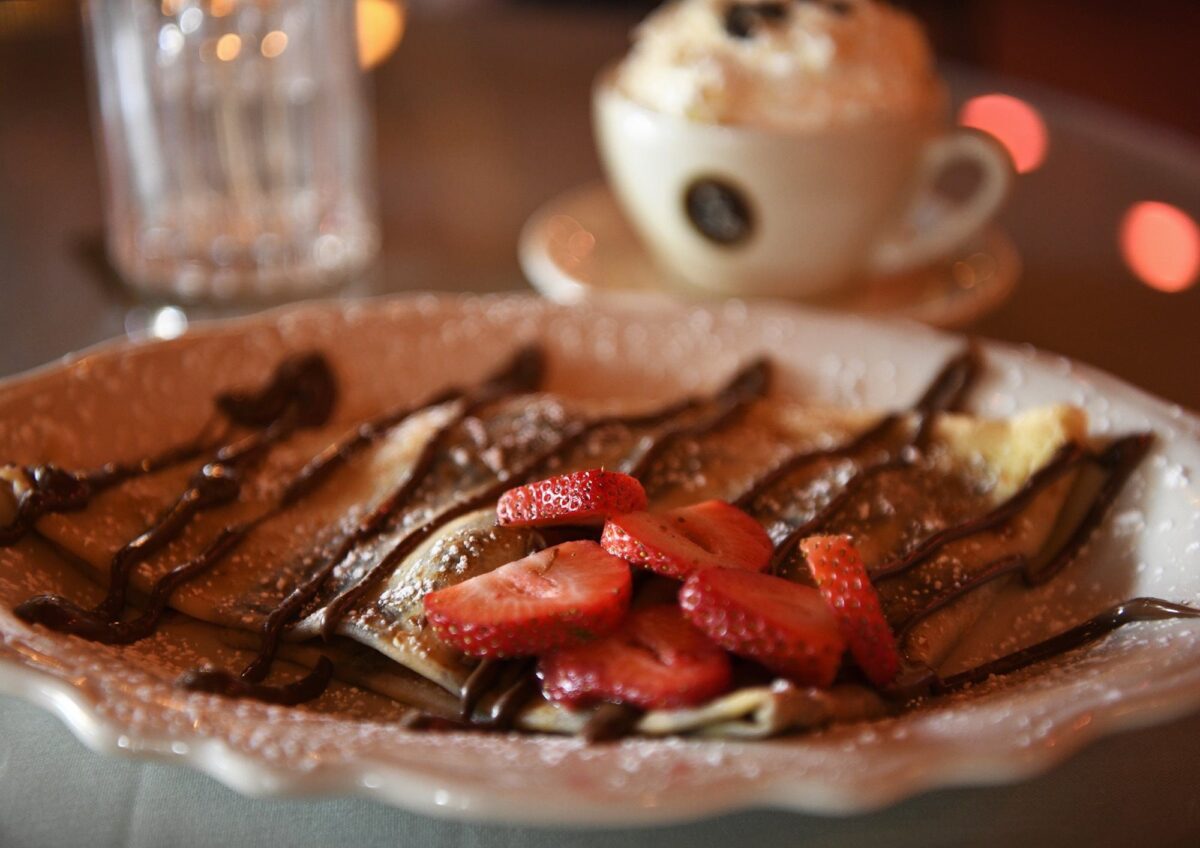 62. Gunshow – This restaurant delivers a unique dining experience that only Atlanta can offer. The food is as good as it gets!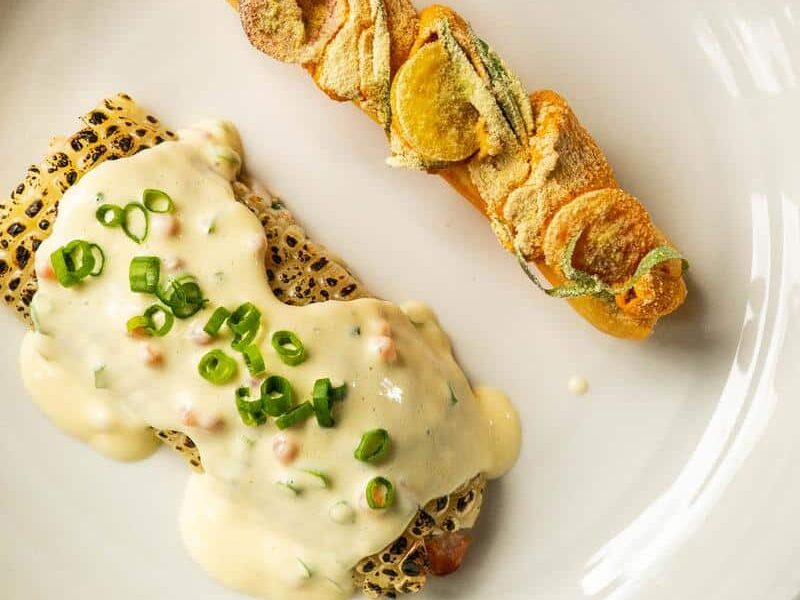 63. Henry's – They serve all the classics, but somehow everything just tastes better! Check out their menu, and you will be sold in seconds!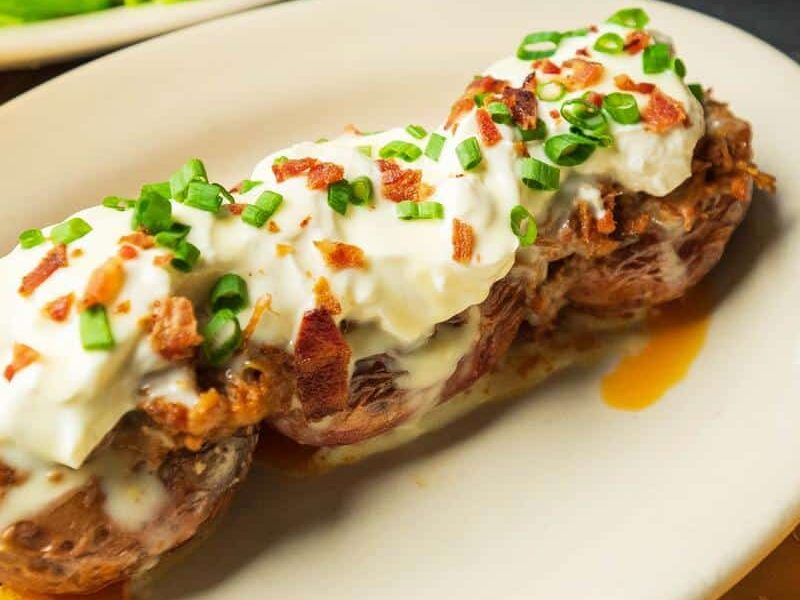 64. Kat's Cafe – Enjoy live music with exceptional food at Kat's Cafe. If you're looking for a full evening of entertainment, this is a great spot.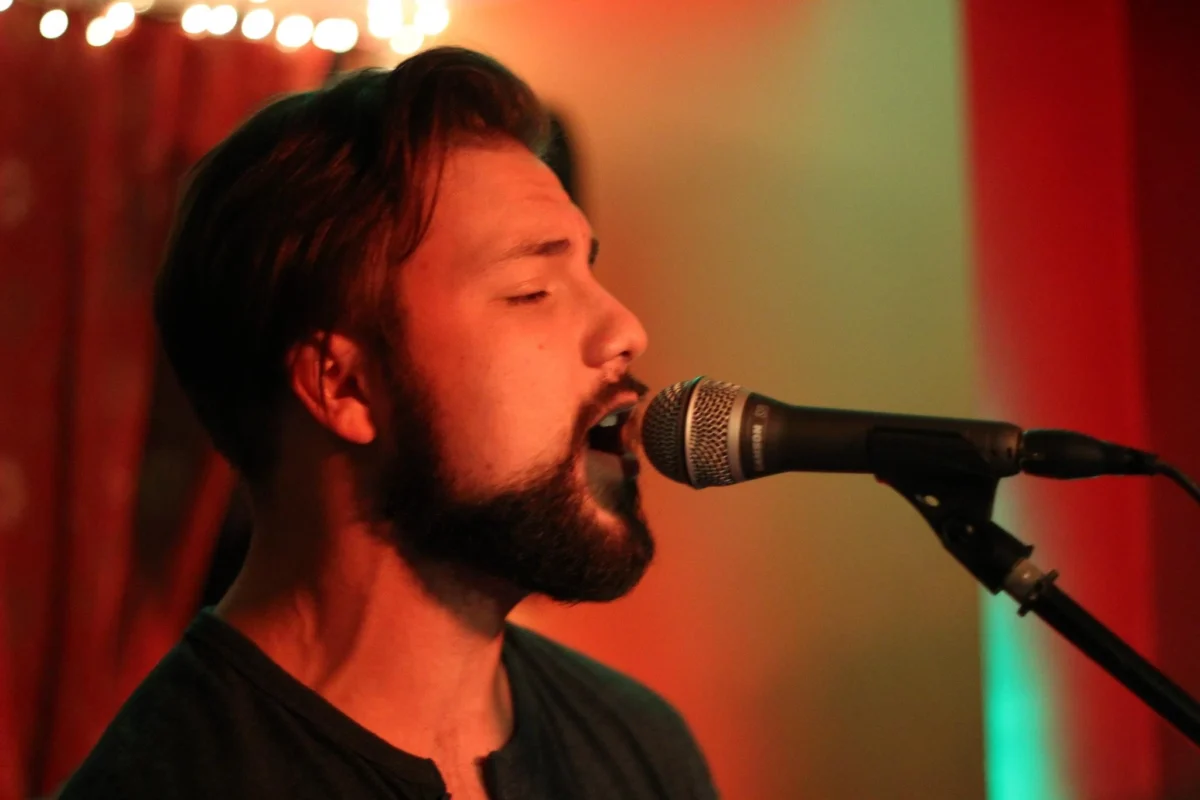 65. Kevin Rathburn Steakhouse – The highest caliber steakhouse in Atlanta. Locals absolutely rave about this incredible restaurant.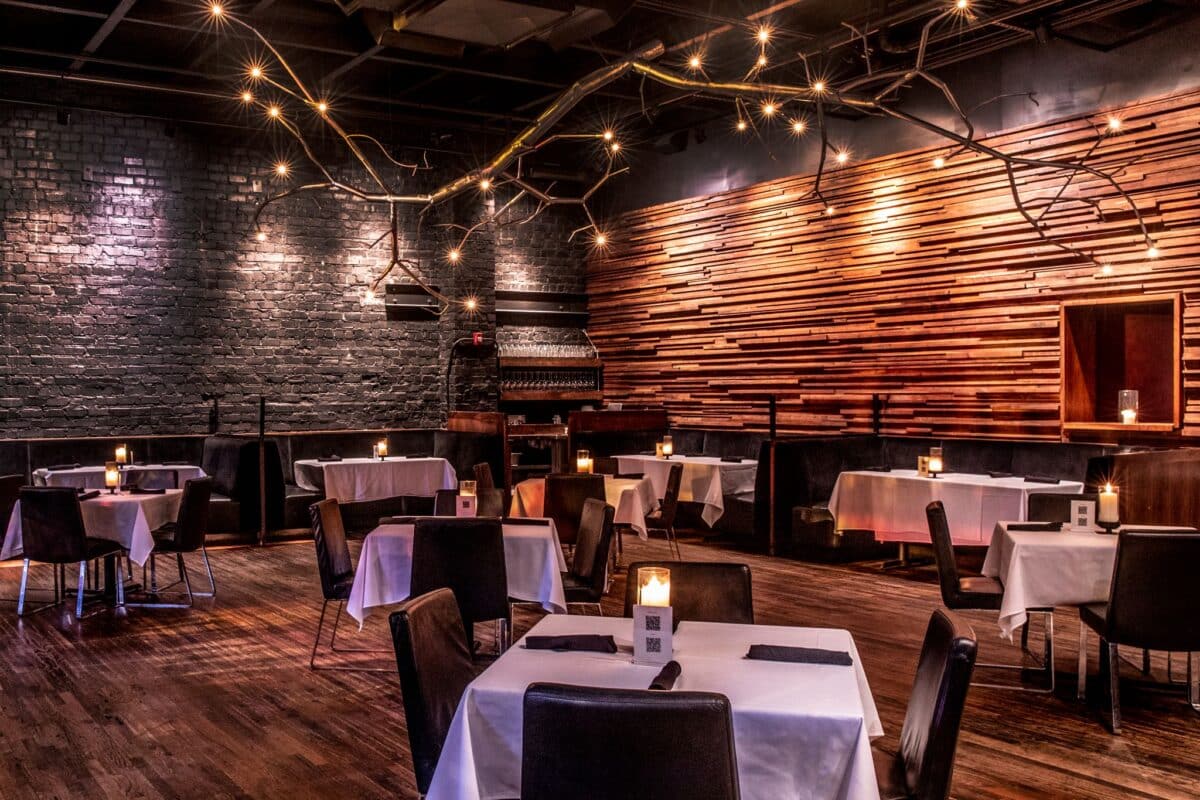 66. The Optimist – Enjoy high-quality seafood at an old ham-aging house. Locals rave about their oysters.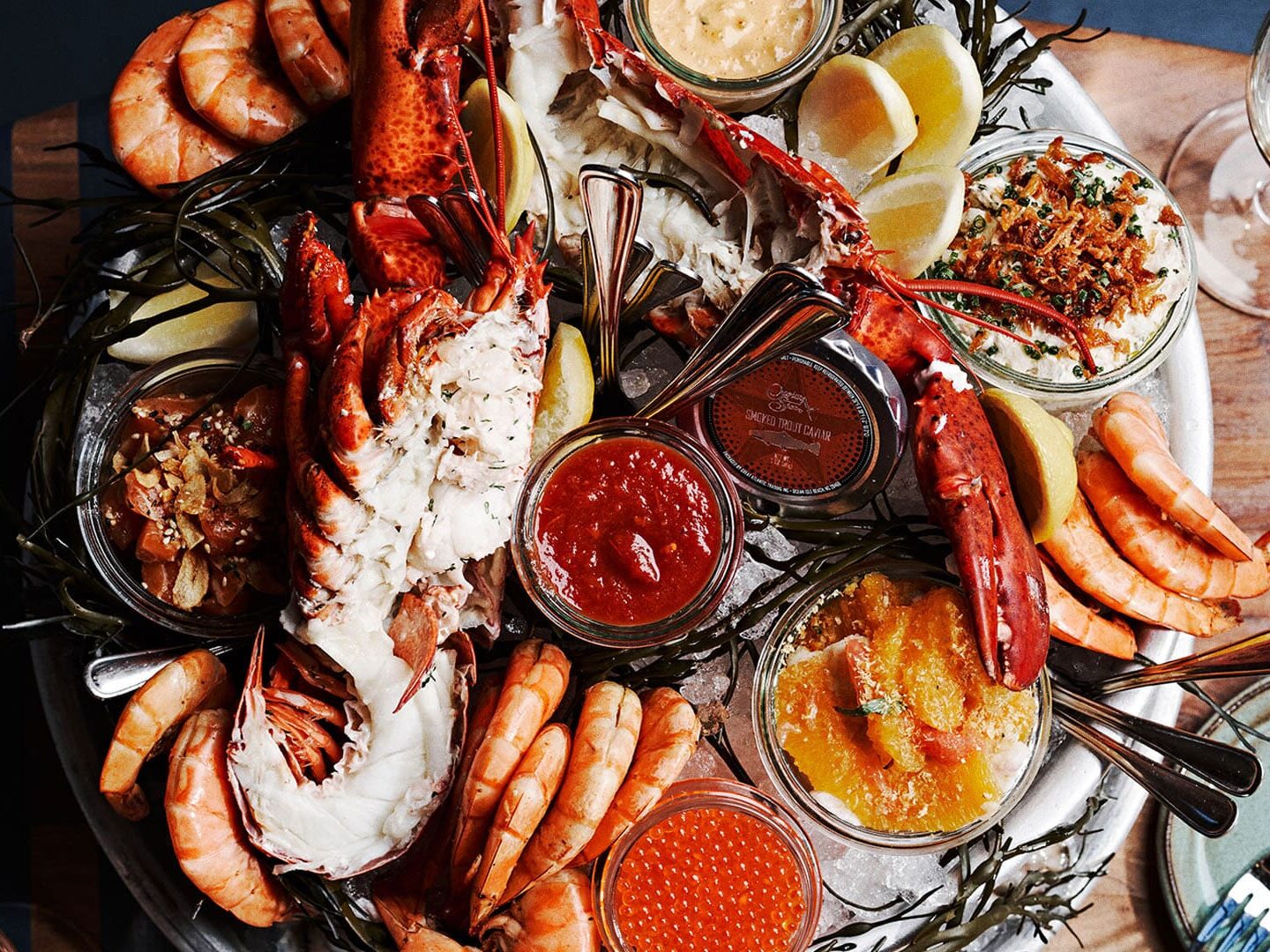 67. Jeni's Ice Creams – There's a reason this place is a fan favorite. Creamy, delicious ice creams with great service too!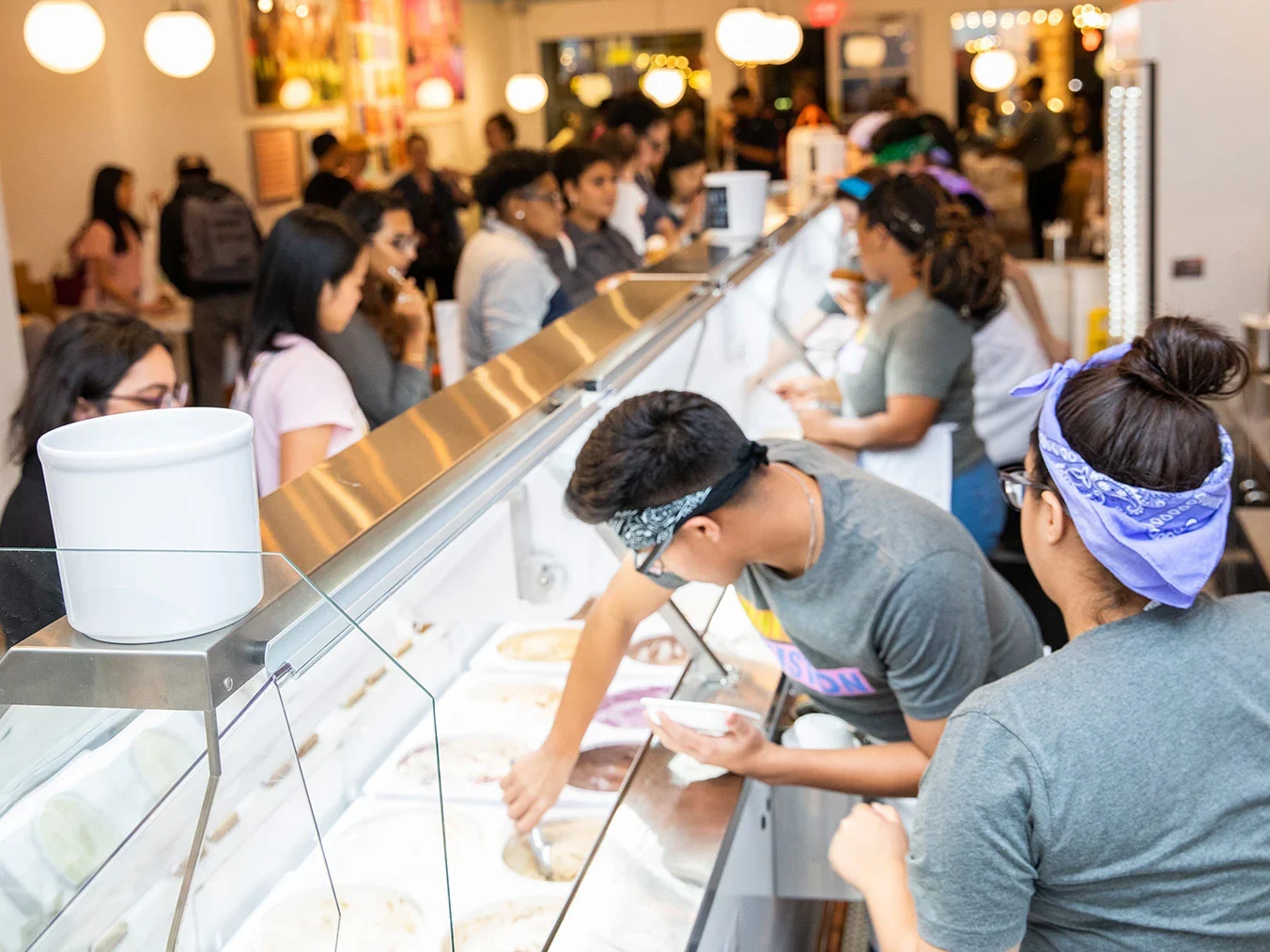 68. Beetlecat – Beetlecat serves fresh seafood with other diverse cuisines.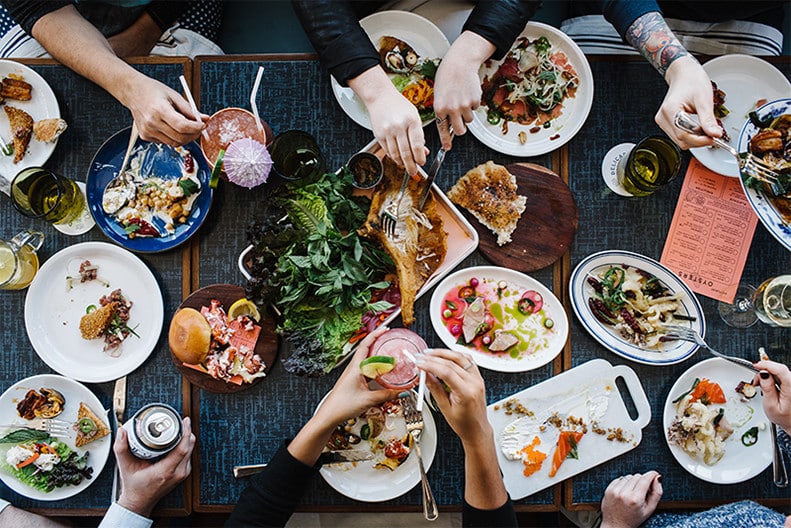 69. Storico Fresco – A taste of Italian in Atlanta! Beautiful plates and rich tastes.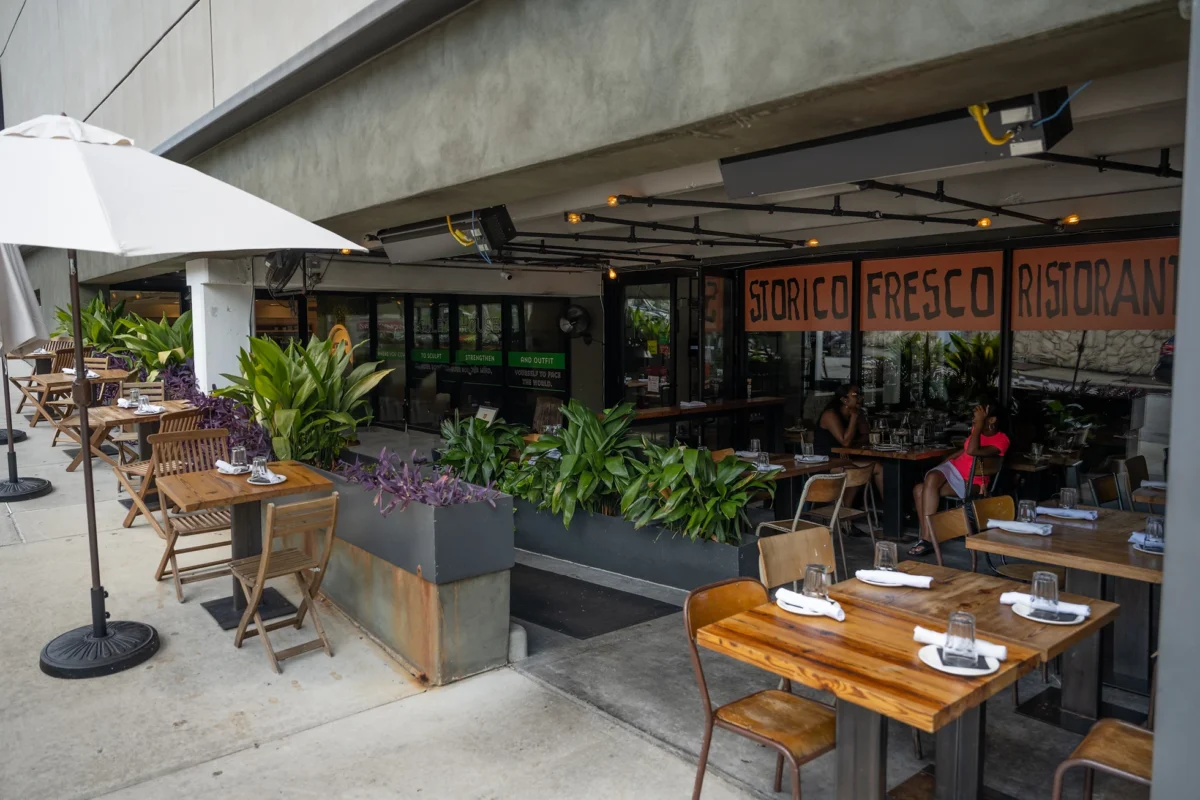 70. The Varsity – Grab a classic hotdog, burger, and fries. They have perfected the art of American favorites.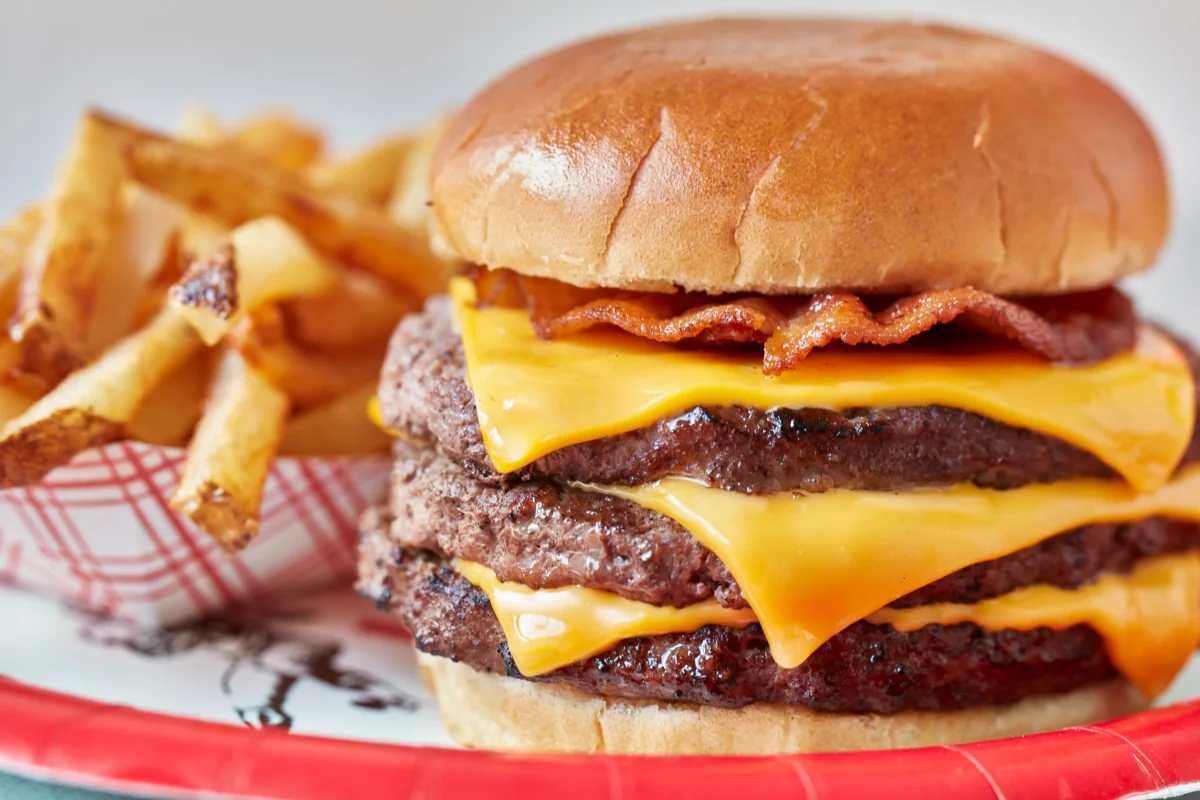 There are so many fun things to do in Atlanta. What will you put on your itinerary?
For even more epic city adventures, check out the following lists: