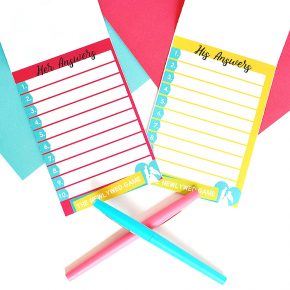 A Date Night Twist on the Classic Newlywed Game Show!
The original Newlywed TV Game Show still remains popular all these years later because, let's face it, it is HIL-AR-IOUS to see the couples' responses to these very personal questions. And even more entertaining—their reactions to their spouse's answers! The Newlywed Game is a fun game to play for bridal showers, weddings, anniversary parties and, of course, our specialty—DATE NIGHT!
So... just how well...
Continue Reading