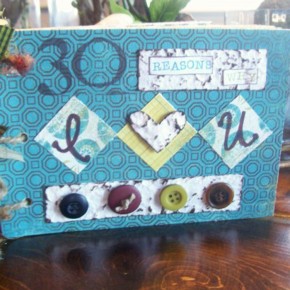 We have so many wonderful posts to look at from last January. I can't believe it is already a new year. Here is just a highlight of a few of my favorites. Be sure to go back and look through more posts! Click on the title to see the rest of the post from the ones on the page.
Craft Tutorial: Cereal Box Book
I totally plan on making this for my husband soon. This is such a sweet and thoughtful present to make for your husband. It is so creative and it sure to make...
Continue Reading