Fun Couples Charade Ideas
What's the easiest, funniest, quickest group game you can think of? Answer: charades!! If you are a charades fan, you'll love this new couples charades version we created, with a little Diva twist of course! We planned all the charades ideas out for you to make pulling this off a snap, including the charades words, clues, and examples. Basic acting skills will be required, but don't worry! Group acting is a whole lot more fun than solo acting! And it's time to find out, once and for all, whether the men or the women of your group have better acting skills because this game is all about girls versus boys! Ready to check this awesome group date idea out?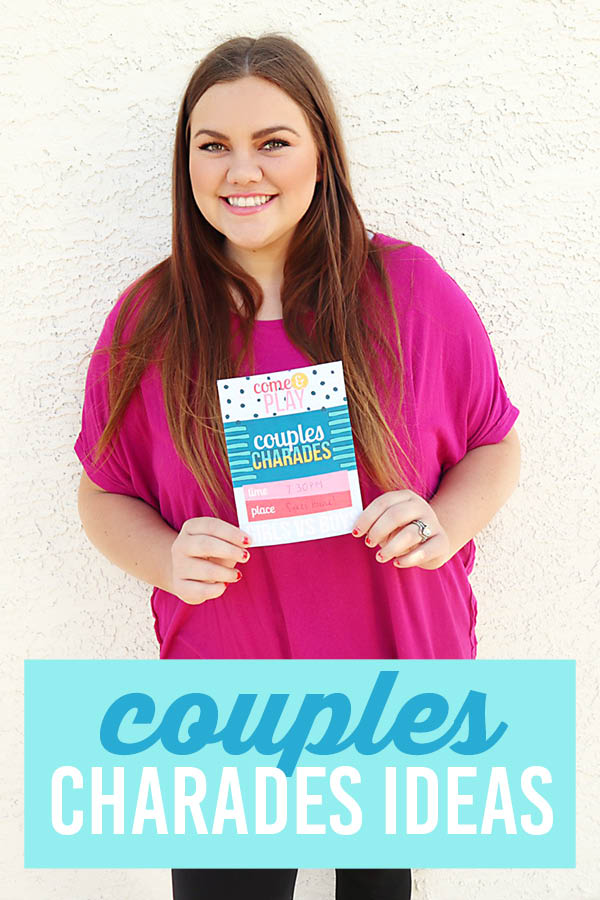 Disclaimer: This post contains affiliate links. To learn more about 'em,
click here
.
First off, a huge thank you to Carisa from 
Messes to Memories
for creating these adorable couples charade printables!
How to Prepare For Couples Charades Game Night
Before we get into all the charades ideas that we've put together, first check out some preparation tips that will help make your game night a success.
Step 1: Print out the cute invitation linked below and send it out to all of your fun-loving couple friends or family. This invite will be the perfect start to get everyone in the spirit!
Step 2: Go the extra mile and plan out your snacks and food items to accompany your game night! Everyone loves munching on snacks and treats while playing games! You could even make it a potluck game night and ask everyone to bring something to share.
Step 3: Arrange enough seating for everyone attending your game night. There will be lots of sitting down and standing up, so make sure everyone has a comfortable spot to sit!
Step 4: Print off your FREE couples charades clues (linked below) and cut them out so they're ready when everyone arrives! Throw all the paper clues in a jar, bowl, or cup!
Step 5: Grab a pretty frame and some dry erase markers so that you can keep score on our handy printable score sheet. You'll want to stay on top of the scoreboard so that the right spouse gets credit for winning. (This is one of our favorite, simple charades ideas that really takes the game night up a notch!)
Step 6: Oh, and don't forget to determine what the prize will be when the night is through! We went ahead and chose a nice foot massage as our prize. Then if the ladies win, the men will be delivering and vice versa.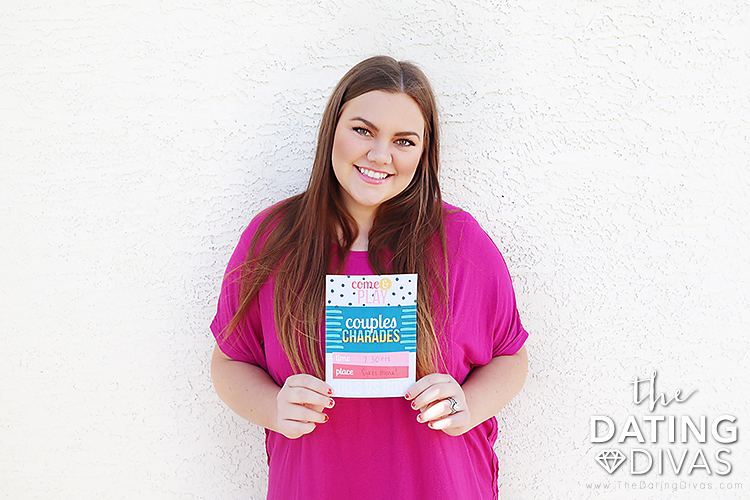 Couples Charade Words
This game of couples charades is filled with fun and couple-related words (that's our special Diva twist!) Since they are all marriage related, you might be asked to act out words like compromise, pillow fight, or maybe even romance! You'll be sure to have a lot of laughs with this unique charades word list!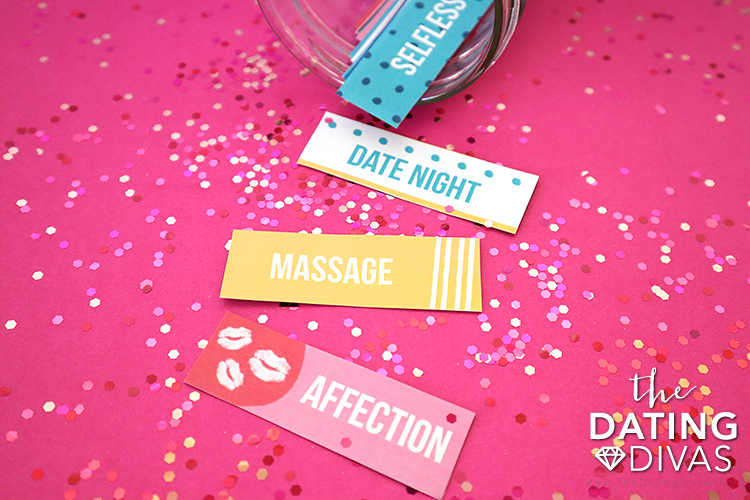 Not only that, but we included several BLANK charades slips that you could have the group add to the list with other couple-related words. Without question, your group can likely come up with some awesome charades ideas!
How to Play
There are two different ways you could play this couples charades game: First, the normal way. Simply divide into two teams and have one person from each team (separately) try to get their team to guess the word they pulled out of the bowl without saying that actual word. Second, is reverse charades. This is the backward version of normal charades! You again split up into two teams, but all but ONE person in the group acts out the word drawn and the one person not acting has to try and guess the word being described. Option two takes a little pressure off of the actors and puts all the pressure on the guesser.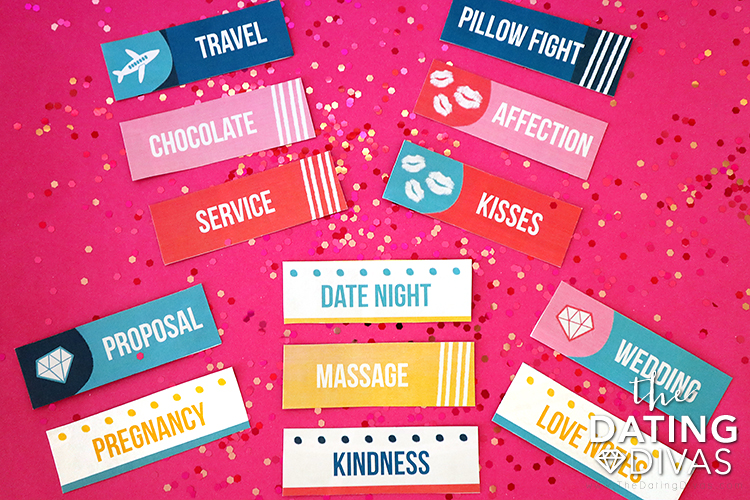 In short, this fun charades game is super easy and fun! There is plenty of time for chatting, laughing, and developing close relationships. Whether you play reverse charades OR normal charades, you're guaranteed to have a fabulous group game night with all these charades ideas!
If you are looking for more charade examples or ideas, check out our Telephone Charades, All About US Charades Date, and even our Thanksgiving-themed charades game.
Have fun!