The Ultimate List of Charades Ideas For a Fun Date Night Activity
Looking for the best charades ideas for a game night? Here you will find the BEST couples charades ideas along with some free printable invites, scorecards, AND charades slips! We've made it super easy to pull off a charades game night with just your sweetie OR a group of friends! Scroll down to check them out!
If you are already a charades fan, you'll love this new version of couples' charades with a little twist! Below you will find a list of super good charades words, clues, and examples to set you up for an epic game night!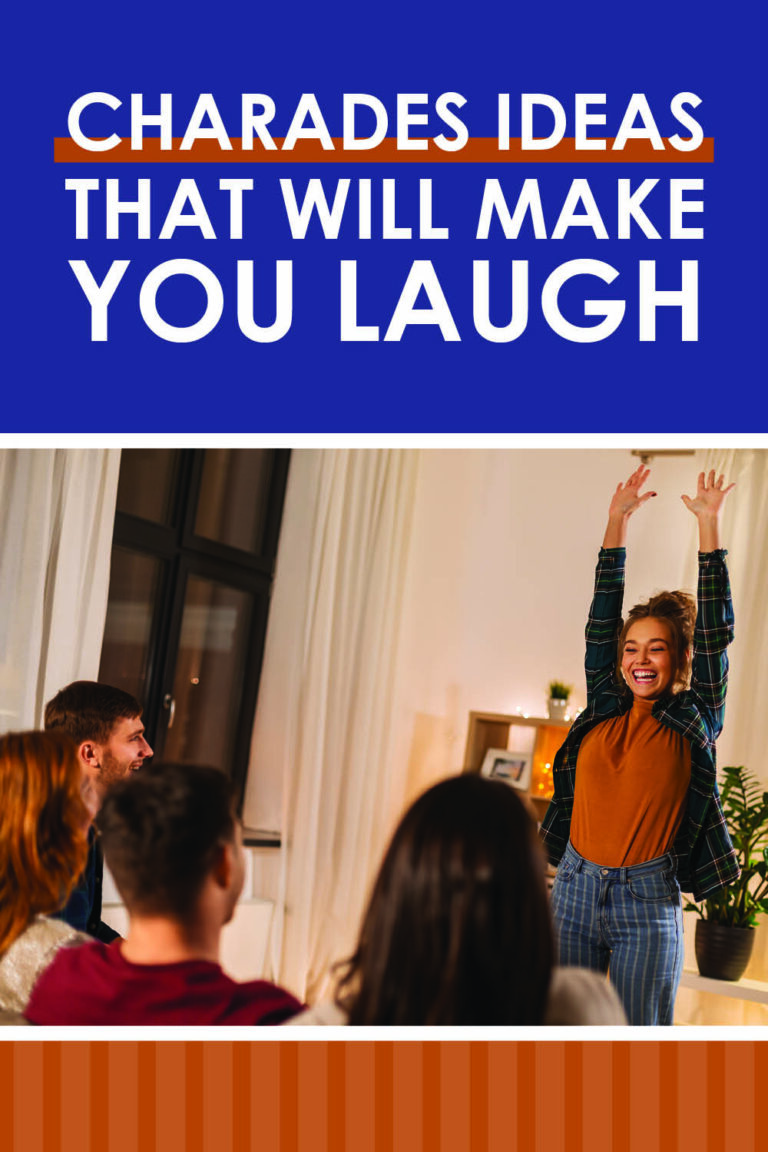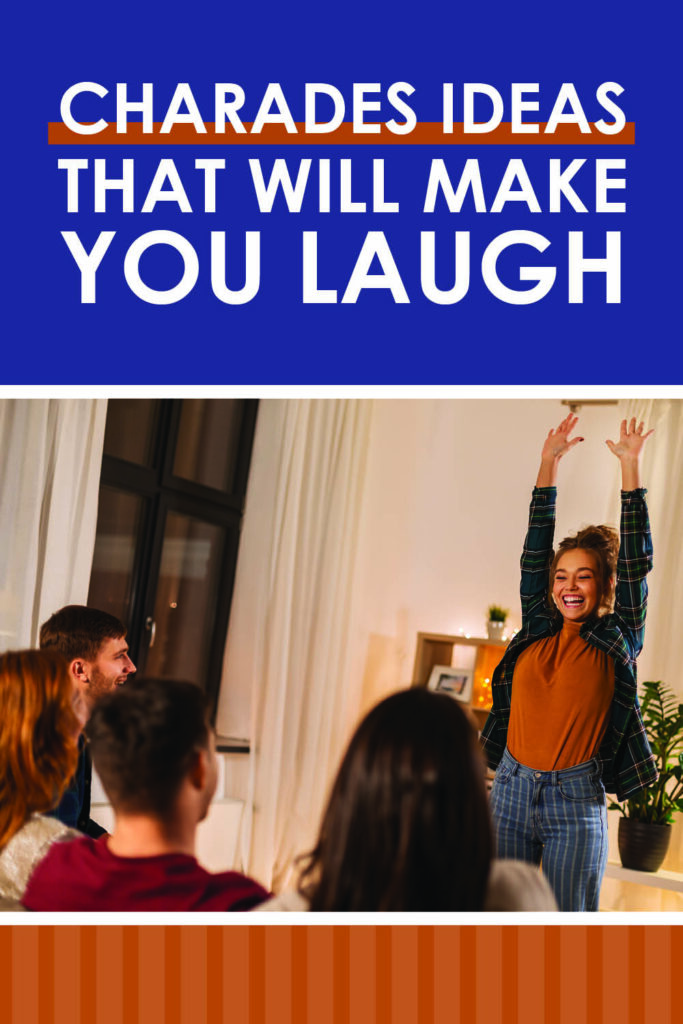 How to Play Charades
Girls vs. boys or wife vs. husband, which will it be? You can go either way with this couples charades game! With our handy scorecard (linked below) simply grab a pretty frame and some dry erase markers so that you can keep score (and re-use the scorecard another time.)
Then, make sure to determine what the prize will be when the night is through! If the ladies win, the men will be delivering and vice versa. We put a foot massage on the line when we played! 😉
Next, print off the adorable list of charades ideas linked below. We've made it SO easy for you! These charades ideas are filled with fun and crazy words that are all marriage related. This means you might be asked to act out words like "compromise," "pillow fight," or maybe even "romance." You'll be sure to have a lot of laughs!
When everyone arrives (or you and your sweetheart are ready to play against each other), get to acting! One member of the starting team stands up and is given 60 seconds to see how many charades ideas (from the printable slips) they can act out and have their team guess successfully. After 60 seconds are up, count up the number of ideas correctly guessed by that player and mark it on the scoreboard. Then, SWITCH. Now it's the other team's turn!
Keep playing until all the cards are guessed (or until you you're too tired from laughing!)
Charades Words List
You can write out this list on your own slips of paper OR print off the list linked below for convenience!
1. Connection
2. Wedding
3. Pregnancy
4. Romance
5. In-laws
6. Compromise
7. Chores
8. Kisses
9. Service
10. Kindness
11. Flirting
12. Children
13. Lingerie
14. Flowers
15. Massage
16. Date night
17. Cuddling
18. Bubble bath
19. Friendship
20. Nagging
21. Proposal
22. Getaway
23. Love notes
24. Honeymoon
25. Playful
26. Selfies
27. Warm
28. Affection
29. Chocolate
30. Spontaneous
31. Forever
32. Sweet
33. Passion
34. Fun
35. Travel
36. Pillow fight
37. Heart
38. Gifts
39. Side of the bed
40. Surprise
We also included 20 blank charades slips for you to write your own words down if you'd like!
Charades Ideas for Adults: The Ultimate Group Date
We personally think a charades game night for adults is the ultimate group date! And we've made it so easy for you to pull it off in a cute way! All you have do is print out this cute, little invitation and send it out to all of your fun-loving friends or family (linked below.)
If you want to make this group date the best one yet, prepare to go the extra mile with some special add-ons. Consider providing drinks, snacks, and candy for everyone to enjoy while playing. You could even make it a potluck and invite everyone to bring a snack to share!
What did you think of the list of charade words? Pretty great, right? Enjoy a night of acting and laughter with this group date! And if you are looking for more charade ideas, check out our:
Couples Charades Ideas
Printables Designed by Carisa @ Messes to Memories Exclusively for The Dating Divas