This post was contributed by our honorary diva, Charlene!  Here she is:
"When it comes to dating, memorable is good. Not the "Yeah, we had lobster" kind of memorable, but the "You wouldn't believe the amazing night I had!" kind of memorable." ~Hot Date Ideas

Hot Date Ideas
have a variety of Date Ideas, Romantic Ideas, Gift Ideas, Date Food Ideas PLUS much much MORE! (I know I just said "Ideas" five times in that one sentence, but it's kind of their theme… you get the idea… right!)
Date Ideas
While reading, "A Dinner to Remember " I got so excited I wasn't even finished reading, before I found myself planning my OWN "Dinner to Remember" Date! The IDEA…. Go somewhere near you with a beautiful view before the date begins and set up a table, chairs, and candles….I have a more detailed list below! 🙂
Places To Go:
 *Overlooking the City: (somewhere you can see city lights twinkle and the sun go down)
*On the Water: (sight and sounds of water always provide a romantic setting; ocean, lakes, rivers, streams, or a nice waterfall) I also did this on my, "She's All Country," date a while ago.
*Beautiful Public Buildings: (call before to make sure you don't get kicked out), Roof tops, On a Stage, Art Gallery, Parks, Meadows and Outdoor Areas
"These are just a few of the romantic places you can choose, use your imagination to think of other spots that provide great views of the sunset while you enjoy each others company." Hot Date Ideas thought of everything! They have links to what the wind forecast will be, phases of the moon, and the list of what to bring!
2 chairs (folding or other), small table (folding), tablecloth and linen napkins, plates, bowls, glasses, utensils, candles (with hurricane holders if windy), lighter or matches, bags for cleanup, flashlight, cooler (optional), music (optional), Bug spray (optional)
Romantic Ideas
There are 36 Romantic Ideas (and counting) you can do for your spouse. It was so hard for me to pick one idea to share with you. Many are things I have thought of before and have/done for my hubby. There are also some really romantic ideas that are just soooo simple it never crossed my mind!!! Like "Promise of Things to Come" for instance. Quoting Hot Date Ideas,"A little mystery can go a long way. It confuses and excites, gets us thinking, trying to unravel whatever puzzle has us in its grasp. This is good. You want your partner to be thinking about you and looking forward to your next rendezvous."
With that being said here are some steps to one of the ideas for "A Promise of Things to Come."

Take a piece of paper
Put your favorite lipstick on and KISS IT
Decide what you are going to do for him. If you want to give him a massage put the massage oil right next to the card. This will leave him thinking foot massage, back massage…. Or if you have plans for his favorite meal that night, you could leave his favorite snack right next to the kissy lips! Another idea that would work if you got GAME TICKETS would be to leave a hat of that team, a jersey, or whatever you might have next to the kissy lips card (After you have decided what you wanted to give him you could then add a LOVE note to your kissed paper or just leave it blank!)
Put this on the seat of his car, Lunch Box, Brief Case… Anywhere you know he will see it and get him thinking of, "his truly!"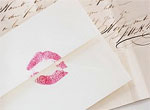 Gift Ideas
Hot Date Ideas has 6 different fun and easy gift ideas. I absolutely love the section on The Gift of Flowers.
Girls
stop reading
,
go get your man and set him down in front of the computer! He is not home you say? Show him when you can and skip this part and don't start reading until you see DATE FOOD in bold! You'll thank me later 🙂
"Now most guys will stop by the supermarket or florist and just pick out a bouquet that looks nice, which is fine, but why not go the extra mile and choose flowers that tell a story and have meaning?"~Hot Date Ideas.
This section has many types of flowers that will tell you WHAT both the FLOWERS and COLORS mean. It also has a flower for each MONTH.
Read the definition on the flowers and pick some that you think hold some of the same qualities of your spouse. First of all DON'T feel like you have to use the flower of her birth month! If you think a type of flower really describes how you see your spouse then USE IT! Women LOVE when you pick up on the little details especially when it's positive and especially when it's about her and it's coming from YOU! "When you present her with a bouquet, let her know what they mean with a simple, heartfelt note." Or just tell her what the flower(s) represents; purity, generosity, love, beauty…. then put the flower's meaning to your own personal relationship you have with your spouse. You can even add an experience you had together when her personality really shined or an inside joke and meaning. Here are some flowers just to name a few:
Violet (February)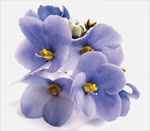 Faithfulness, humility, returning of loving affections
Violets can remind her that you are forever hers, faithfully
Purity, chastity (white), Wealth, Prosperity, Pride (tiger), Friendship (Peruvian)White lilies show that you respect her Purity. Tiger lilies are nice to wish her the best on a business venture when working hard toward a career goal.
Strength of character, generosity
Perfect way to complement her character, moral, and ideals. Tell her how much you admire her! They also show your appreciation for the generosity with things like love, support, gifts, time, or all the little things she does!
Date food
I LOVE the ideas and tips for Picnic Food in this section! It is so helpful and brings up fun tips to add to your date. For example classin' your picnic up with glass dishes or making it as simple as cheese and crackers.
Let's be honest…..as beautiful and fun as a picnic sounds – we all have to deal with BUGS, Wind, Dirt and Food Heating Issues. Hot Date Ideas has some really simple and a little more elaborate picnic food ideas that will make it easier to enjoy your date!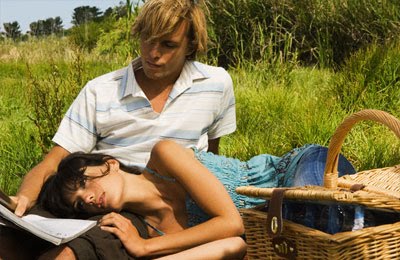 Thank you, Hot Date Ideas, for the inspiration! I know there are a bunch of ideas on here my husband and I cannot wait to do!
Thanks for the great post Char!