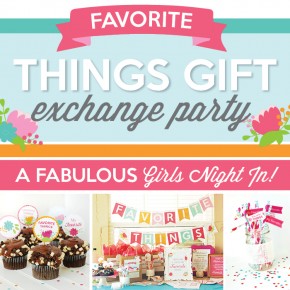 Host a fabulous Gift Exchange with our
Favorite Things Party Ideas! 
Favorite Things Gift Exchange Parties are becoming more and more popular for a REASON! An evening with your favorite friends, each sharing your favorite products is the perfect recipe for an evening of fun! And with this gorgeously designed printable pack - planning your party could not be easier! Just take a peek at everything included:
What is a Favorite Things Gift Exchange Party?...
Continue Reading