Speaking The Acts of Service Love Language
One of the simplest ways to improve your relationship is to learn your partner's love language and how to speak it. If you haven't found yours yet, take the quiz here! If you or your spouse has an acts of service love language, we have the perfect gift/date idea for you!
Our free printables have everything you need to make your acts of service love language spouse feel extra special and loved!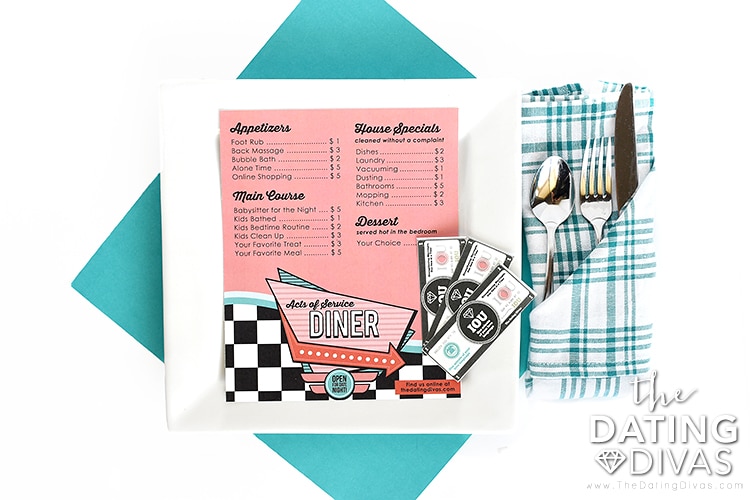 Why Acts of SErvice?
In terms of the five love languages, the acts of service love language actually ranks second to last in popularity. Sometimes, this means that it can easily be a misunderstood love language. However, it is just as real and important as the other four love languages! For the person who feels loved in this way, it's important that they feel they are being served and that their needs are at the forefront of their spouse's mind.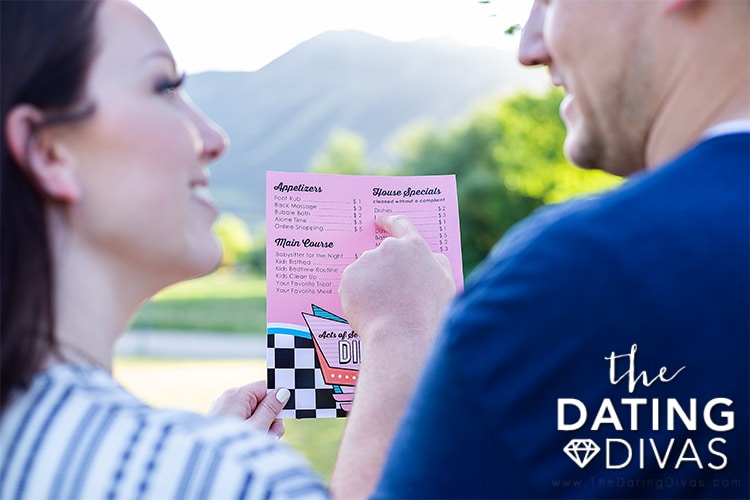 We've come up with a simple date idea that will help fill their acts of service cup while also showing their spouse and family how easy it can be to serve someone with this love language! Let's just say that we created this date for you as an act of service! (See what I did there?)
Our Free Printables
Still here and ready to serve? We love to hear it! We truly believe that learning to speak your partner's love language will strengthen your marriage, and there is no better goal than that!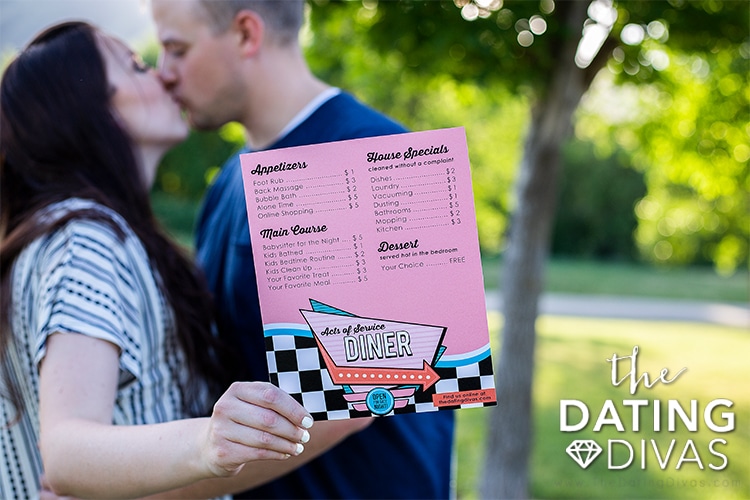 All you have to do now is click that pink DOWNLOAD button down below, and here's what you will get:
"Acts of Service Diner" Menu: Get ready to be the waiter or waitress at the best diner in town! Let your spouse get comfortable and choose which acts of service they want to order. If you have kids, let them get involved too! Feel free to write in some of your own ideas, offer discounted prices, and just make this your own!
"IOU" Money: Your spouse is going to need a way to pay for all these amazing services, so we've got that covered too! Print out as much of our fun "IOU" money as you want. Look closely—when they pay, the money is yours, and they owe you some time showing you your own love language!
Acts of Service to Perform
Our cute diner menu is available to print, however, if you're looking for simple acts of service you can do for your service-loving spouse, check out what our creative menu entails!
"Appetizers"
Foot rub
Back massage
Bubble bath
Alone time
Online shopping
"Main Course"
Babysitter for the night
Kids bathed
Kids bedtime routine
Kids clean up
Your favorite treat
Your favorite meal
"House Specials" – Cleaned without a complaint!
Dishes
Laundry
Vacuuming
Dusting
Bathrooms
Mopping
Kitchen
"Dessert" – Served hot in the bedroom! 😉
That's it! That is all you need for an awesome and simple date night that will leave your spouse feeling so loved.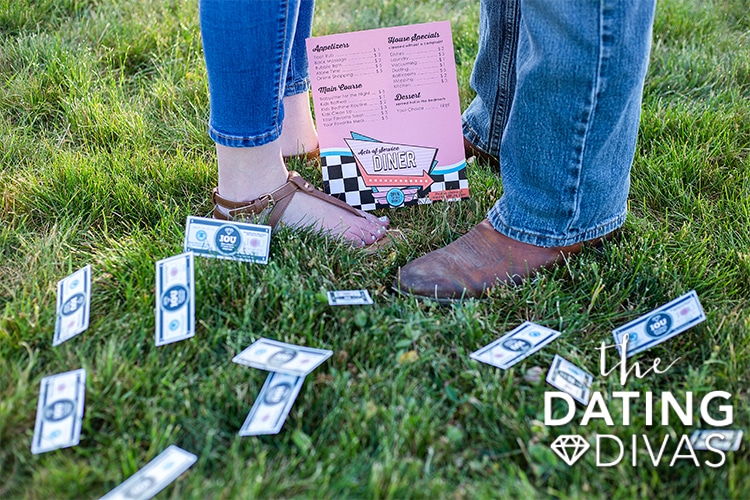 More SErvice Ideas
If your acts of service loving spouse loved this date, we have plenty more up our sleeve to make it easy for you to show them their love language! Check out some of these other dates on our site:
If you loved this post, learn more about the Love Languages with our 5 Love Languages Book Review, or shop our Love Language Gift Baskets.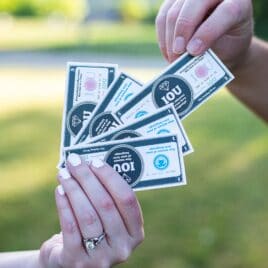 Acts of Service Date
Printables Designed by Courtney @ Paperelli Exclusively for The Dating Divas