Teacher Appreciation Week Ideas
It's that wonderful time of year where we get to recognize our teachers with the best teacher appreciation gifts! Teachers are AMAZING! Not only are they an important part of our children's lives, but they also have a HUGE impact on our FUTURE! We entrust the most important little people of our lives into their hands on a daily basis. To have the kind of patience, love, kindness, and GUTS that it takes to be a teacher, you really have to be something special!
If you're anything like us, you probably feel like you owe your teachers the world for everything they do for your child in addition to you and your family. For instance, if we could just give them all a raise, we would! Since we can't do that, let's all take some time (and use this list of teacher appreciation week ideas) to say thank you to these wonderful people. This post is chuck full of teacher appreciation gift and ideas, sort of like your "one-stop shop" for all things "teacher appreciation"! We just can't say it enough, thank you, thank you, THANK YOU to our teachers!!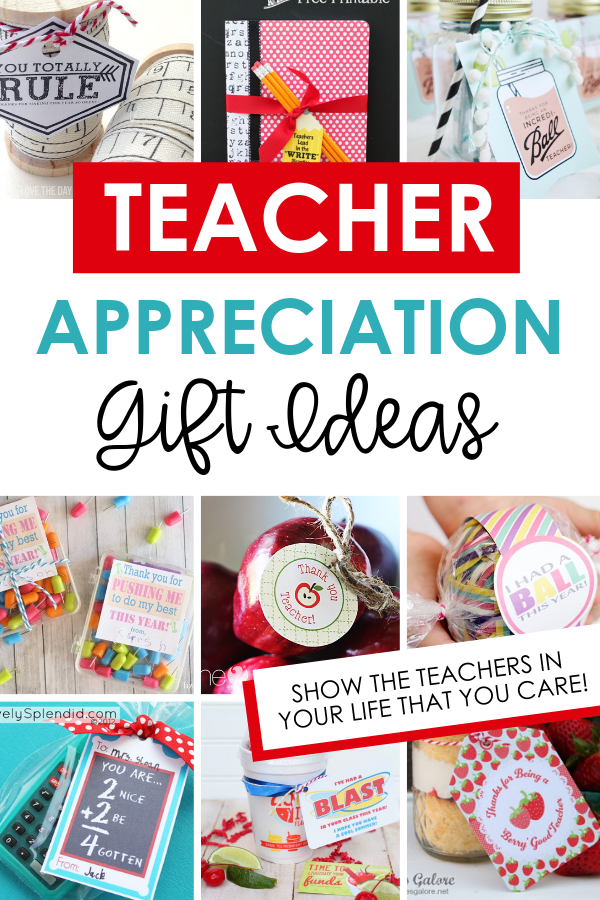 Disclaimer: This post contains affiliate links. To learn more about 'em, click here.
From quick and easy gift ideas to festive door decorations…we've got you covered with the BEST teacher appreciation gifts and ideas!
We have even divided them up into categories for you including…
Your teacher is going to FLIP for these adorable ideas! Consider the true needs of the teachers in your life. Hopefully you've been able to get to know your kiddos' teachers and their preferences this year.  Look over the list and find those categories that really align with those educators whom you are thanking. Are you ready to get started?!   Let's begin with…
Teacher Appreciation Gifts Ideas in a Jar
Jarred gifts are adorable, easy to transport, and useful! These teacher appreciation gift ideas are full of brilliance and cuteness! I would love to have a few of these on hand for whenever I need to thank a teacher.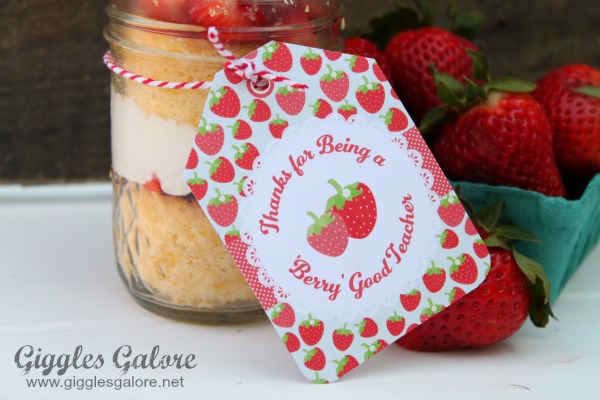 Practical Teacher Appreciation Gifts
Teacher appreciation gift ideas can sometimes feel like a lot of work and fluff. Make the gift meaningful with these practical teacher appreciation gift ideas.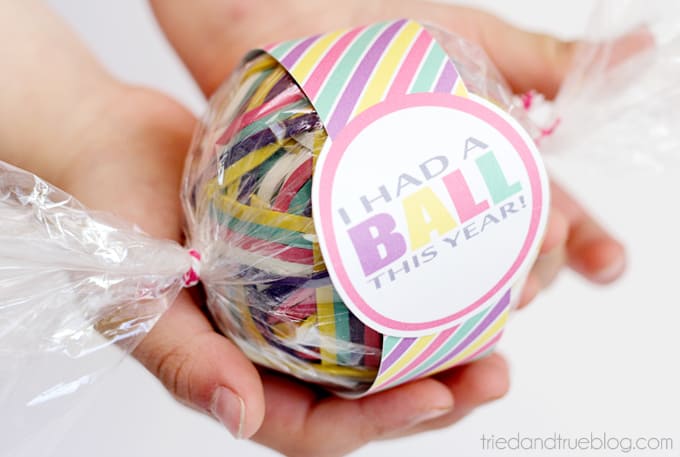 DIY Teacher Appreciation Ideas
If you are a crafty mama then this is your section! Start working on these DIY Teacher Appreciation Gifts – but first you're going to have to choose which one to create!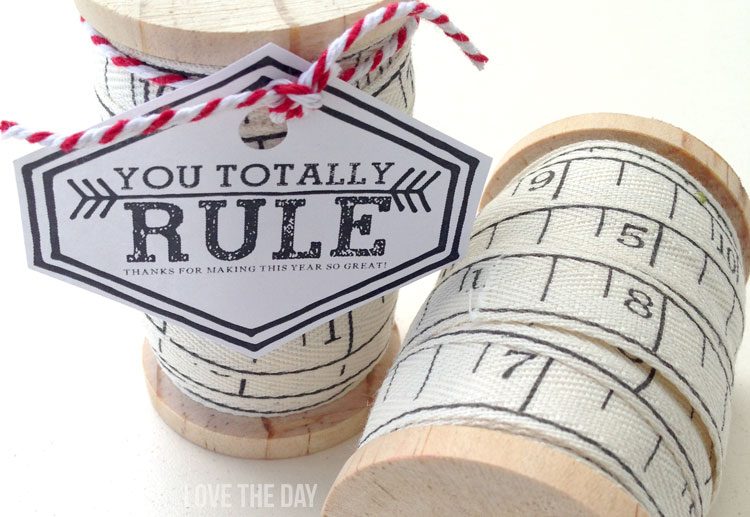 Teacher Appreciation Gifts: Quick and Easy Ideas
Oh "quick and easy" – those are 2 words that really speak to my soul, especially during the month of May as school winds up. Depending on your time of life, they may also speak to you. Take a gander at these ideas that even the biggest procrastinator could pull off.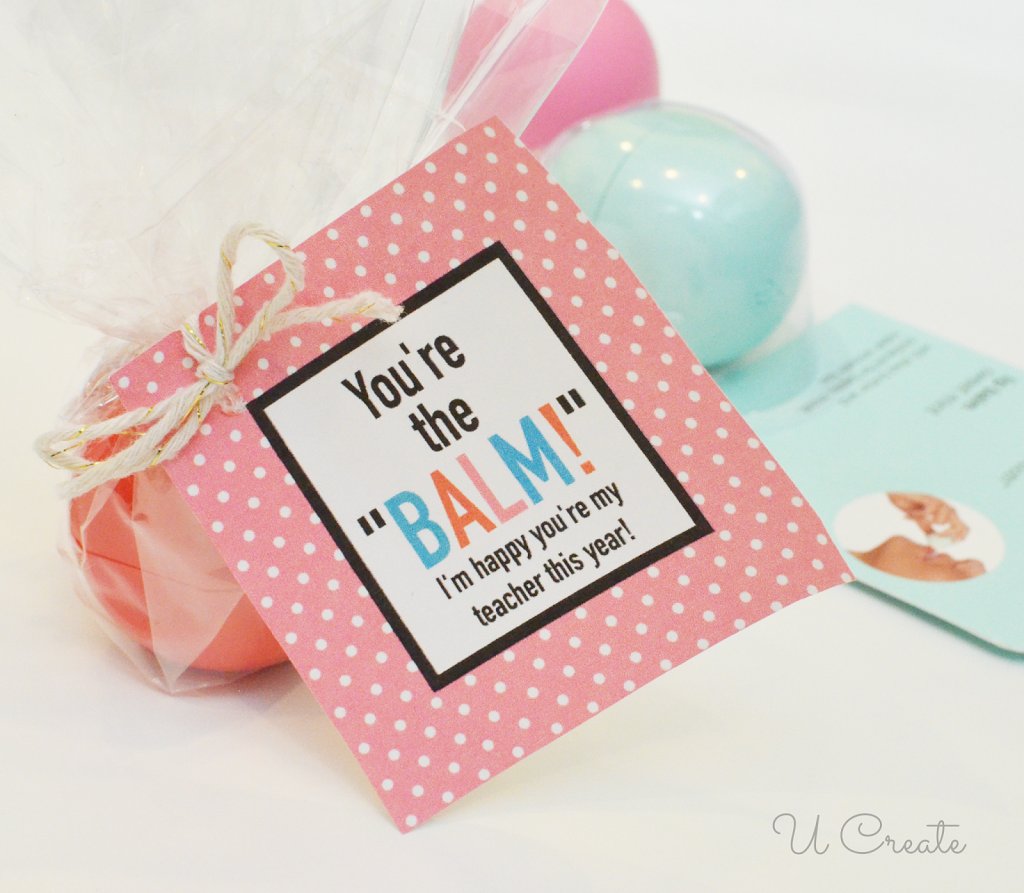 Printable Teacher Appreciation Week Ideas
Free – glorious free. These printables are super cute and super free. Enjoy the cute prints that will take your teacher appreciation gift ideas above and beyond!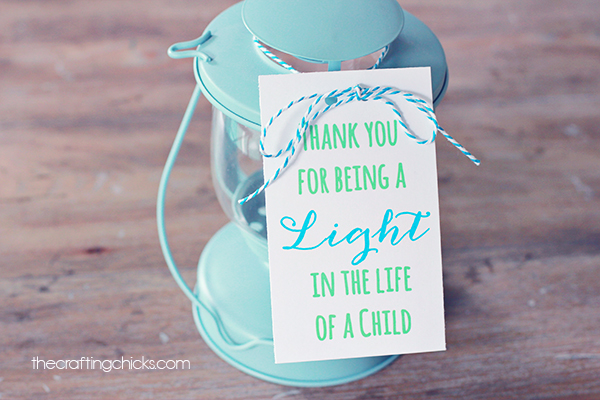 Door Decorations for Teacher Appreciation Week
Does your school decorate teachers' doors? I'm always excited for new teacher appreciation week ideas to surface. I love the big canvas a classroom door provides – for example, when else can one make an 8 foot replica of the Wicked poster?!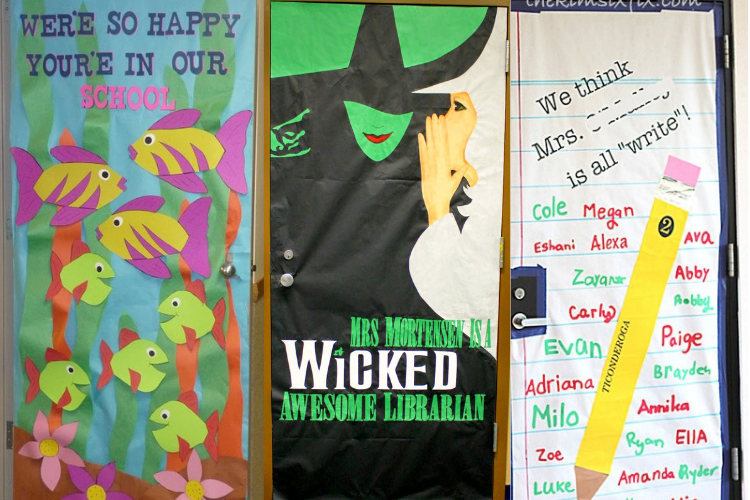 If you are looking for even more teacher appreciation gifts and ideas, be sure to also check out Teacher Gift Ideas for great ideas! In addition to great ideas for teacher appreciation week we also have 1st Day of School Gift Ideas.