DIY Beauty and Spa Recipes

Disclaimer: This post contains affiliate links. To learn more about 'em, click here.
When I need some pampering, or just want to get gorgeous and relaxed for a date night with my man, I love to have fun doing at-home spa treatments. The great thing about a good DIY body scrub or facial, is that it costs very little (Always great to watch the budget, right?!), and many times uses items or products you already have at home. DIY spa products also make great gift ideas for your girlfriends!  From the hair on top of your head to your toes, we've put together a list of 25 relaxing ideas for an easy DIY spa night that will have you feeling serene!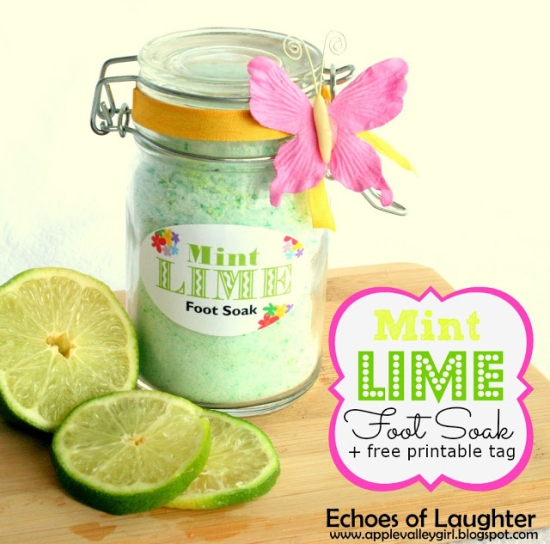 1. Lime Mint Foot Soak  – Let's start our easy DIY spa night with some lovin' for your feet. Those dogs sure do get tired from all our hard work with our spouse and kiddos! Unfortunately this recipe is no longer available but we found a yummy lime coconut foot scrub!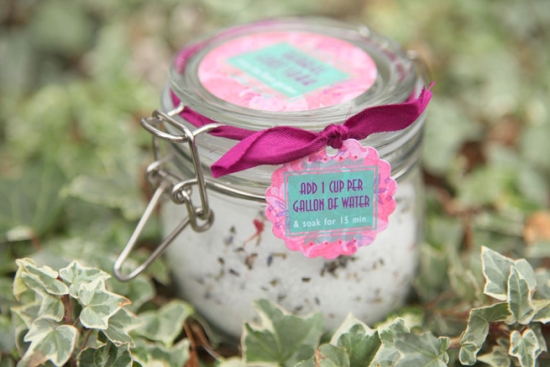 2. Herbal Foot Soak – This herbal twist on a foot soak from My Own Ideas features lavender, and bergamot petals.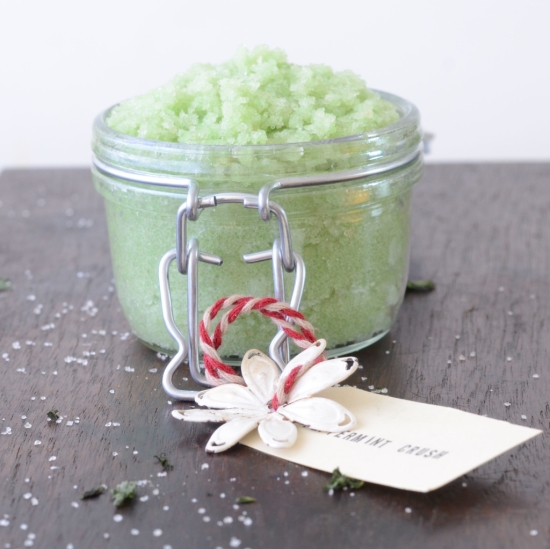 3. Peppermint Foot Scrub – Now that you've soaked your tired feet, give 'em a good scrub with this foot scrub recipe from Blah Blah Magazine. Peppermint is one of my favorite relaxing scents!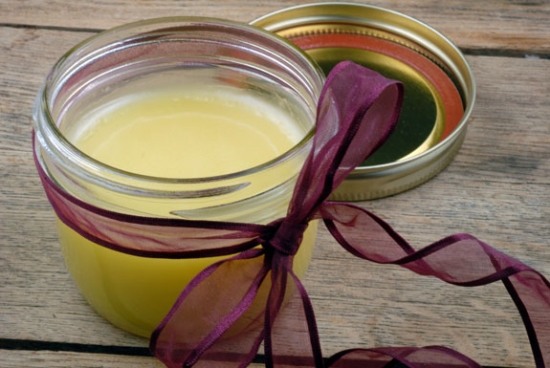 4. Homemade Foot Balm – Now it's time to moisturize your feet with this foot balm recipe from Elana's Pantry. It uses shea butter, beeswax, and is a great example of how to use coconut oil to soften your skin. With sandal season in full swing, this is the perfect way to get those pretty feet looking gorgeous!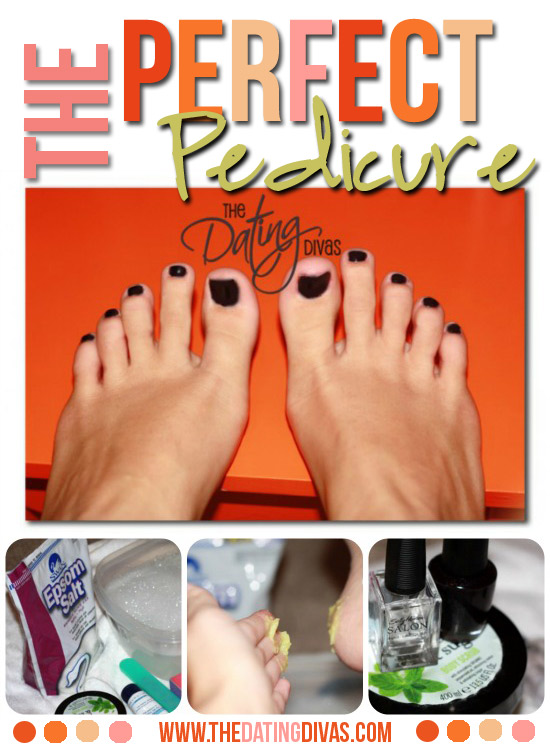 5. The Perfect Pedicure – Wanna know how to do the perfect at-home pedicure? Check out this post from The Dating Divas with step by step instructions!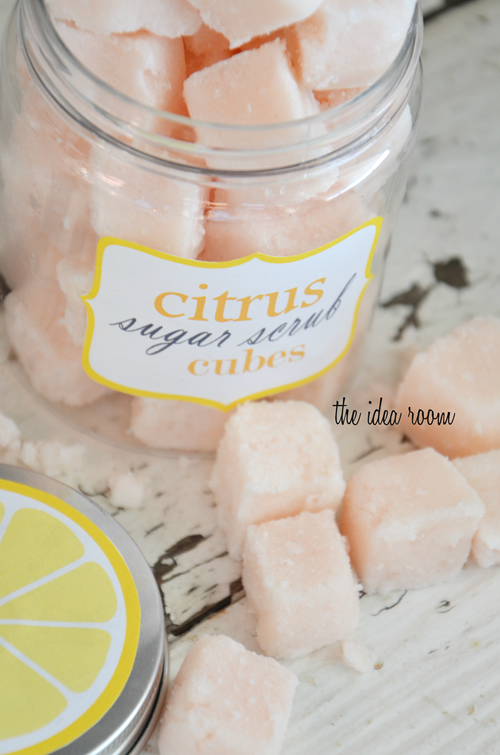 6. Sugar Scrub Cubes Recipe – Who doesn't love a good body scrub? There's nothing quite like a gentle exfoliation! This easy recipe from The Idea Room can be catered to your preference with any essential oil.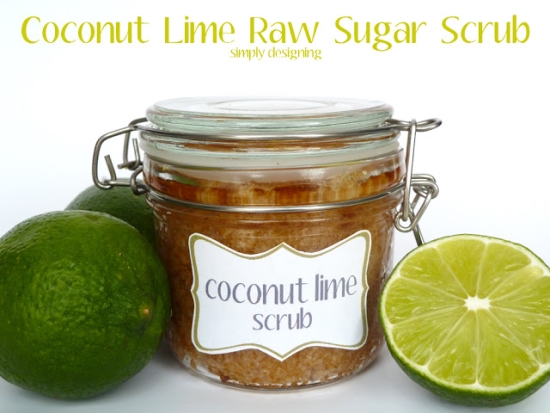 7. Coconut Lime Raw Sugar Scrub – Here's another great DIY body scrub recipe, this one from Simple Designing. And get this… it only has THREE ingredients!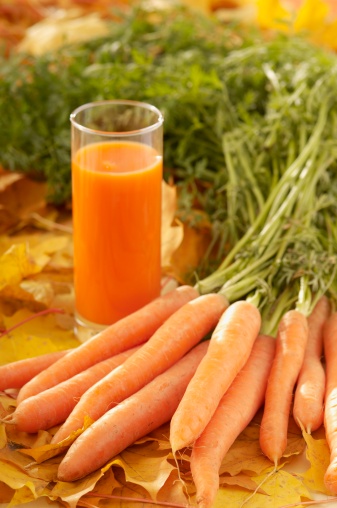 8. Carrot Juice for Skin – Ever use carrot juice on your face? That exact link is no longer available but this one has tons of benefits of carrot juice including acne prevention!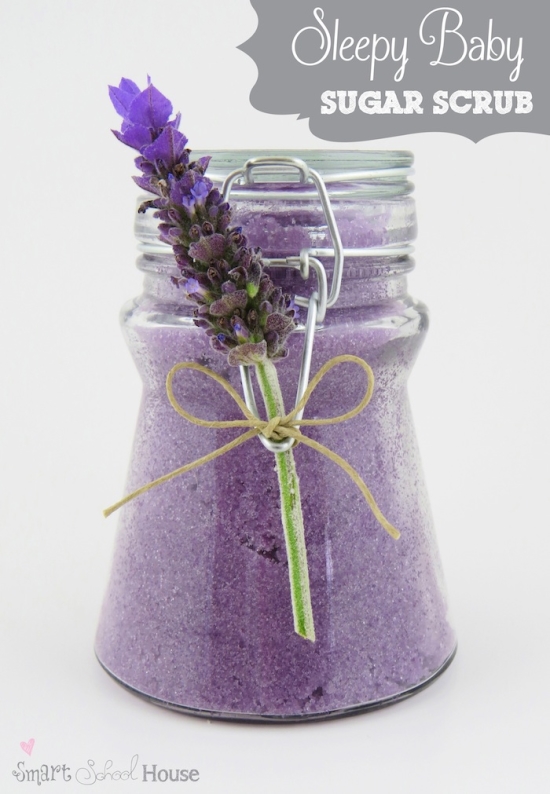 9. Sleepy Baby Scrub – This is one DIY body scrub I can't wait to try! Smart School House uses only three ingredients including Baby Bedtime Wash to create a relaxing scrub perfect for any type of skin.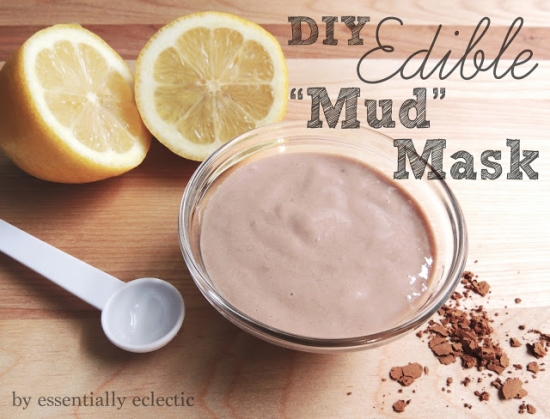 10. Edible "Mud" Mask – All I have to say is "chocolate!" Give your face a refreshing and yummy pampering session with this DIY facial recipe from Essentially Eclectic.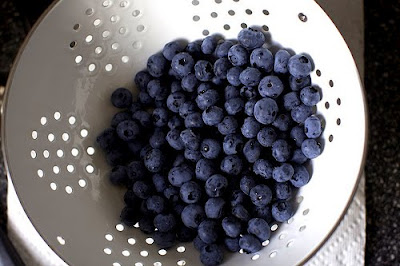 11. Blueberry Facial – Blueberries are packed with antioxidants, and the main ingredient in this facial scrub from Amazon!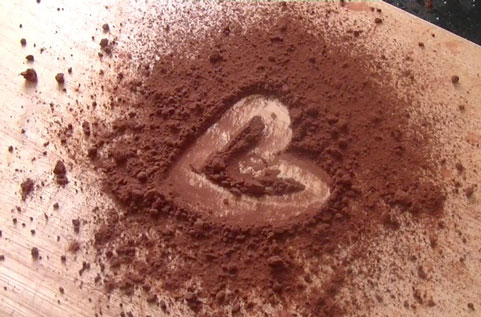 12. DIY Chocolate Facial – I couldn't help it! Here's another chocolate based facial recipe, this one from Bubz Beauty. There's also a fantastic step-by-step video!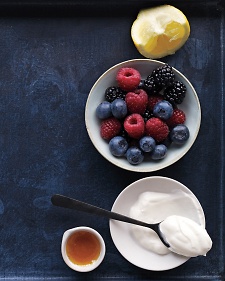 13. DIY Berry-Yogurt Mask – Here's another facial treatment that uses berries, but adds in yogurt as well. Whole Living says blackberries have even more antioxidants than blueberries!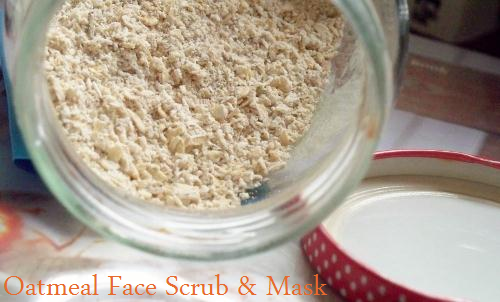 14. Oatmeal and Honey Face Scrub– (the old link is no longer available) But we found a great one online! Oatmeal is soothing to the skin and works perfectly as a gentle exfoliant.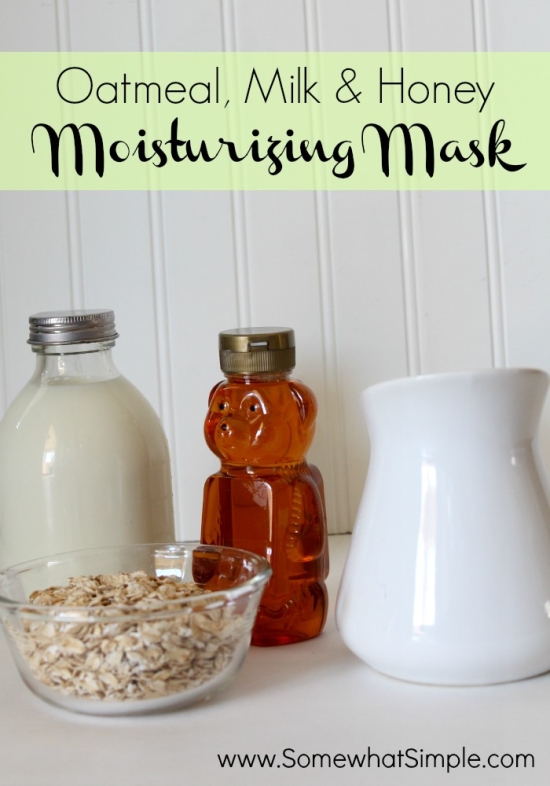 15. Oatmeal and Honey Facial Mask – This moisturizing mask from Somewhat Simple uses milk, honey, and oatmeal to leave your skin super smooth and soft.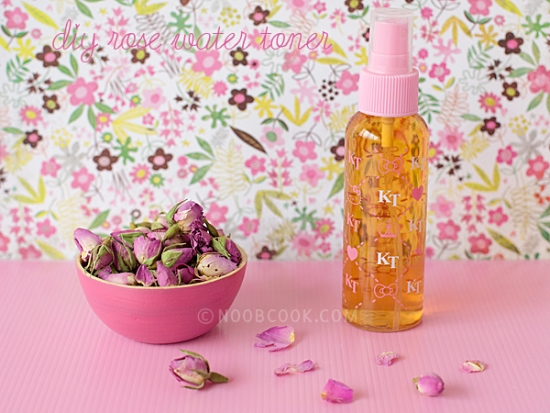 16. Rose Water Toner – Boil some rose petals and you've got the start to a rose water toner for your face! This recipe by Noob Cook is an all natural way to naturally balance your skin's oil production.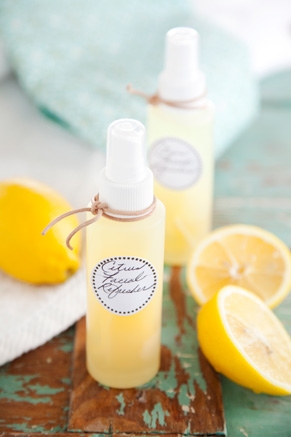 17. Citrus Facial Refresher – Dang, this link is no longer available 🙁 However check out this yummy citrus exfoliator we found!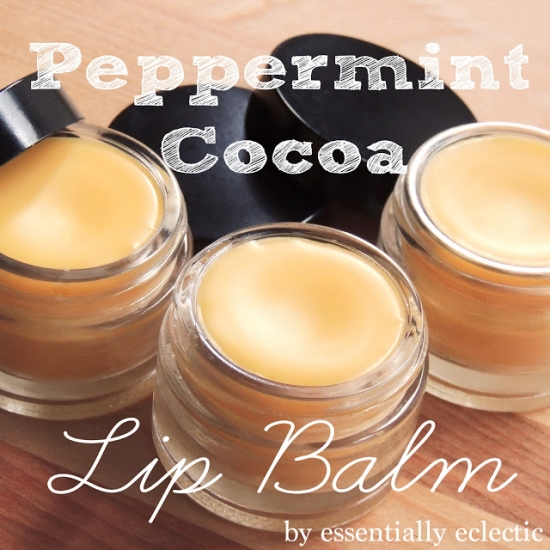 18. Peppermint Cocoa Lip Balm – My favorite thing to do after a good facial or face scrub, is apply some balm to my lips. Now that they've been exfoliated, they need some moisture! This homemade balm recipe from Essentially Eclectic has the goodness of vitamin E added in.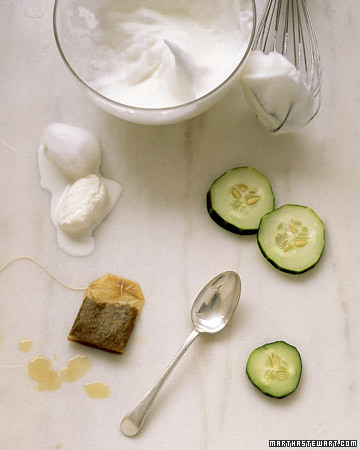 19. DIY Eye Soothers – We don't want to forget your eyes, right? This post at Whole Living has several ideas for soothing tired and puffy eyes.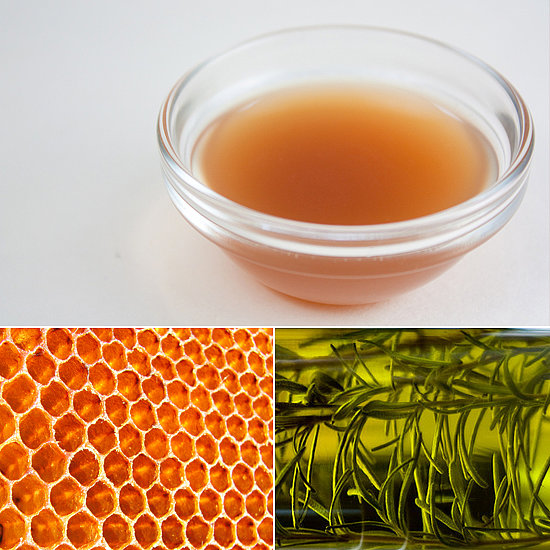 20. Vinegar Honey Hair Rinse – Well ladies, we've made it all the way to our hair! This hair rinse from PopSugar will leave your hair glossy and hydrated.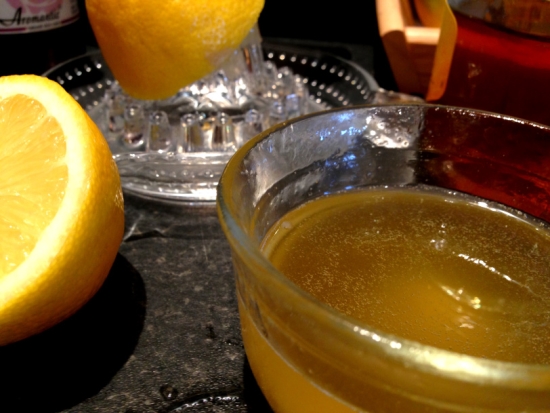 21. Natural Hair Conditioning Mask with Coconut & Honey – Here's another fantastic example of how to use coconut oil. This hair treatment from Homemade Wellbeing also uses honey and lemon juice.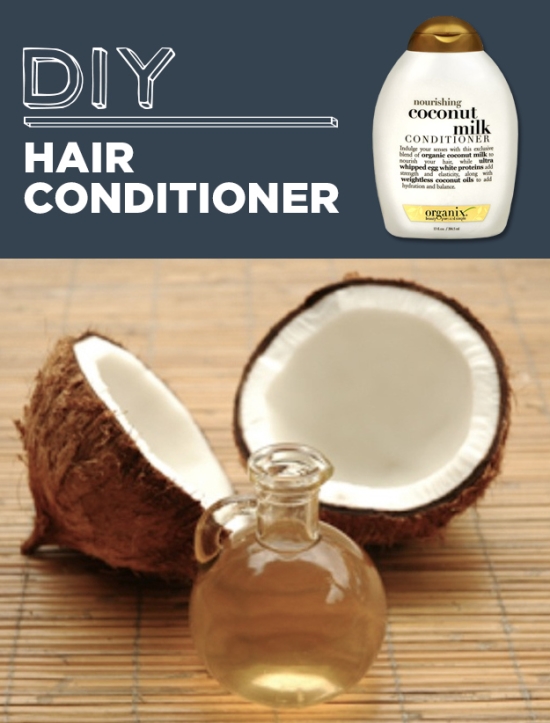 22.  DIY Hair Conditioner – Did you know you could make your own hair conditioner at home? This DIY hair conditioner recipe from BuzzFeed uses good 'ole honey, olive oil, and coconut milk.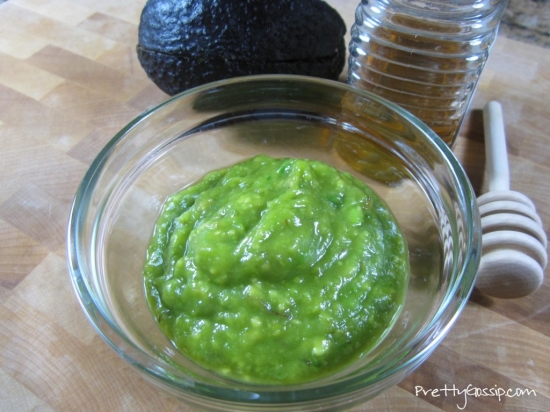 23.  Moisturizing Hair Treatment Mask – Here's another moisturizing hair mask, but this one, from Pretty Gossip, uses avocado long known to be rich in moisture.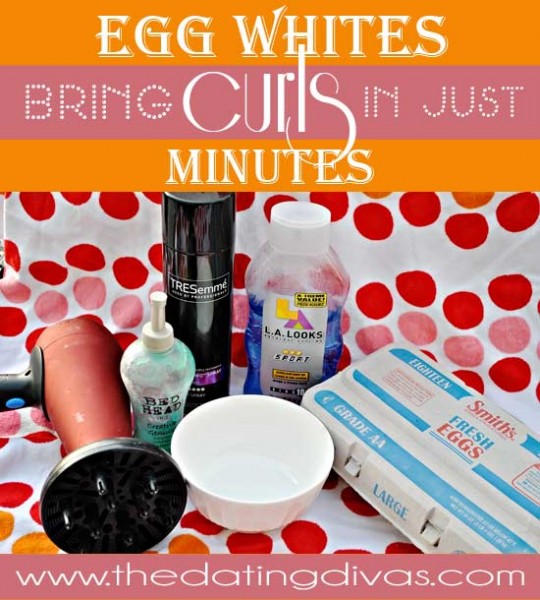 24. Egg Whites Bring in Curls – I love this post here at The Dating Divas where Lisa shows us how to get beautiful curls using egg whites and a diffuser!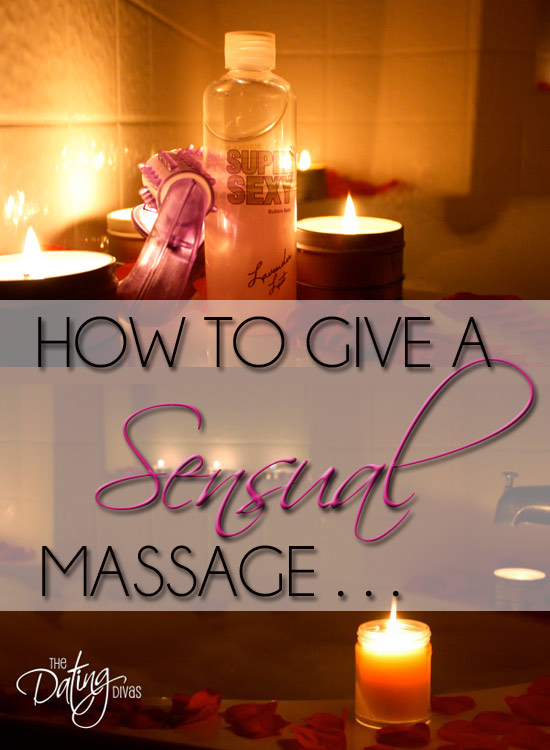 25. Sensual Massage – Now that you're all pampered and relaxed, why not indulge in a sensual massage with your spouse. The perfect way to end your DIY spa night, this post from The Dating Divas gives you top notch instructions on the art of massage!
Now you have everything to have a relaxing spa night in the comfort of your own home! Hope you are able to relax and enjoy! We also have this bubble bath kit that will guarantee relaxation! If you are looking a way to incorporate date night into this spa night, check out our relaxing date night!