10 Popular Sexual Fantasies to Try With Your Spouse
Sex and intimacy are constantly evolving parts of marriage. There is always room for change and improvement. Experimenting with and trying new things together only deepens the bond and connection between spouses. Sharing your innermost desires and sexual fantasies with your spouse and finding ways of safely and realistically bringing them into the bedroom can spice up your sex life and bring you that much closer.
In this post, we'll discuss ways that you and your spouse can comfortably bring your sexual fantasies to life and 10 common sexual fantasies that can inspire you to get started right away!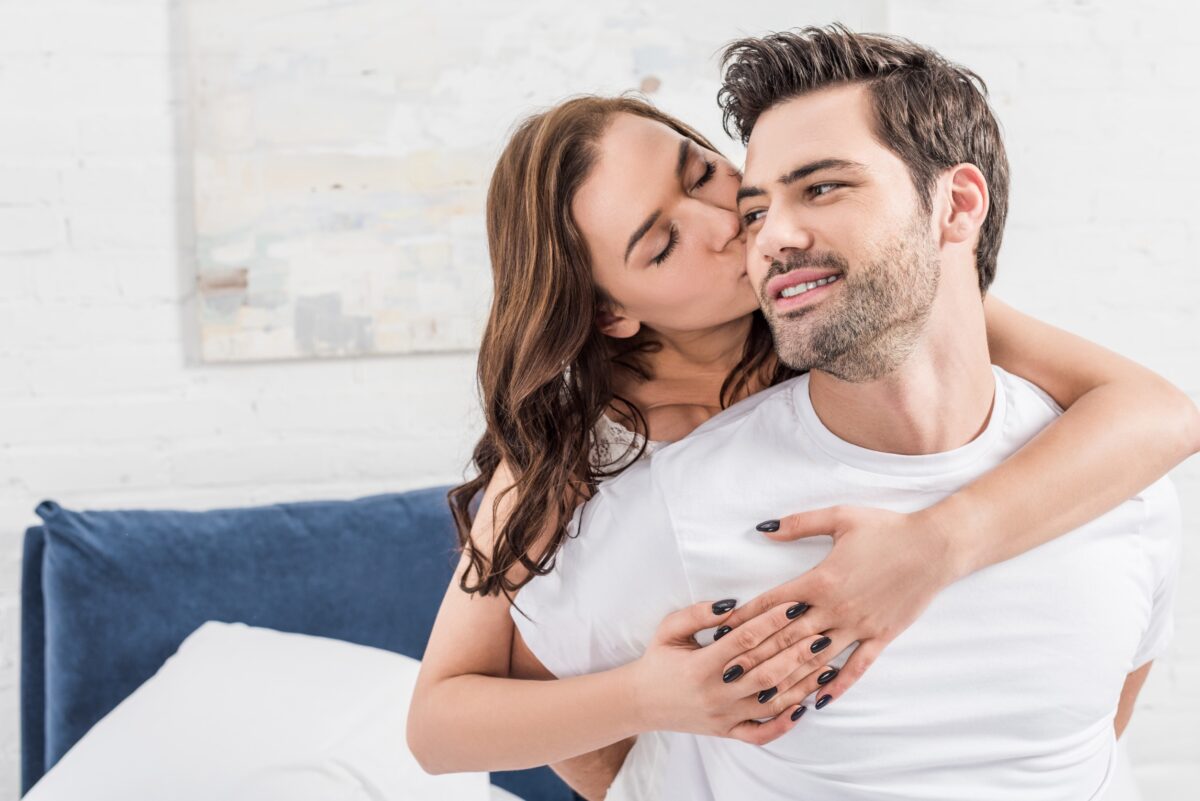 Sexual Fantasies: What You Need to Know
A sexual fantasy is typically an idea or thought that a person has that elicits feelings of sexual arousal within them. Sexual fantasies vary from person to person and can arise from unmet needs and desires, something they've seen or read, or simply something they've just been curious about.
Sexual fantasies are completely normal, everyone has them, and more importantly, if communicated properly, they can be a fun and exciting way of shifting the dynamics in the bedroom and learning more about each other.
It is certainly not something to fear or feel insecure about because it has nothing to do with the current state of your sex life or your sexual prowess or abilities as an individual. This is the most essential point we wish to drive home. It is purely about being open and willing to try new things that you're comfortable with together with your spouse to enhance your sex life and grow as a couple.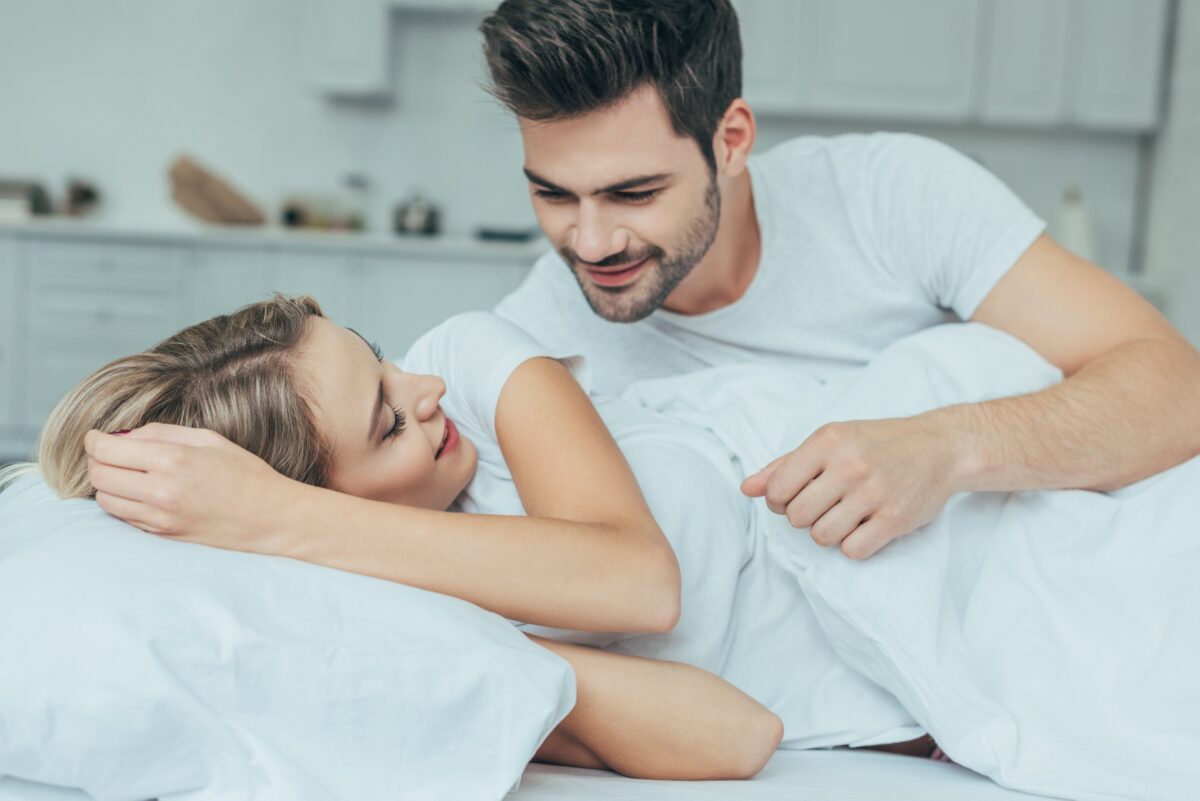 How to Bring Sex Fantasies to Life
Trying new things in the bedroom can be exciting and yet, at the same time, very intimidating. This comes down to the fact that we all have insecurities. And we may be scared of the feelings that may arise within ourselves and our spouses if we try something new and it doesn't go well.
With that in mind, here are a few tips to safely incorporate sexual fantasies into your marriage:
Open and honest communication: This is crucial to the success of trying anything new together, let alone in the bedroom. Sit your partner down and discuss that there are some things you would like to try together. Emphasize that it is about adding fun and excitement into your sexual encounters and trying new things together. Maintain extreme honesty with each other about your likes, dislikes, limits, and what makes you comfortable or not.
Pick the appropriate time and place: Best practice for having discussions that are sexual in nature is to choose a time when you are both receptive to talking, not distracted or busy with something urgent or stressful. Ideally, it needs to be in a low-pressure environment so that neither spouse feels forced or cornered. Date nights are a great option because you have already spent time having fun and connecting.
Choose things that you truly like: This goes without saying, but you shouldn't feel pressured to try something you don't like or aren't comfortable with. Nothing good can come from that. Allow the decision-making process to flow naturally, and most importantly, have fun doing it! You can even play games to decide what you'd both like to try.
Set boundaries: Respect what each other is comfortable with and ensure that any sexual fantasies you both decide on do not conflict with each other's morals, values, and wedding vows. The aim is to foster intimacy and connection, not detract from it.
Do your research: Once you've both discussed some sex fantasy suggestions you're keen on, research how to safely try them, what implements, tools, or toys you may need, and ways to make the experience enjoyable for both of you.
Make a bucket list: Once you've narrowed down your choices, make a steamy bucket list together. Decide who will initiate each sexual fantasy so there are no vague or unclear expectations or excessive responsibilities placed on one spouse alone. This way, you are both accountable and know exactly what you'll be doing and what to expect. Also, it's really fun to see the list being ticked off one by one!
Have a feedback session: After experimenting with each sexual fantasy, evaluate and talk about how it went, what you each liked (or didn't like!), and whether you would repeat it or should try something different. This builds on the connection and ensures that both spouses are satisfied and happy.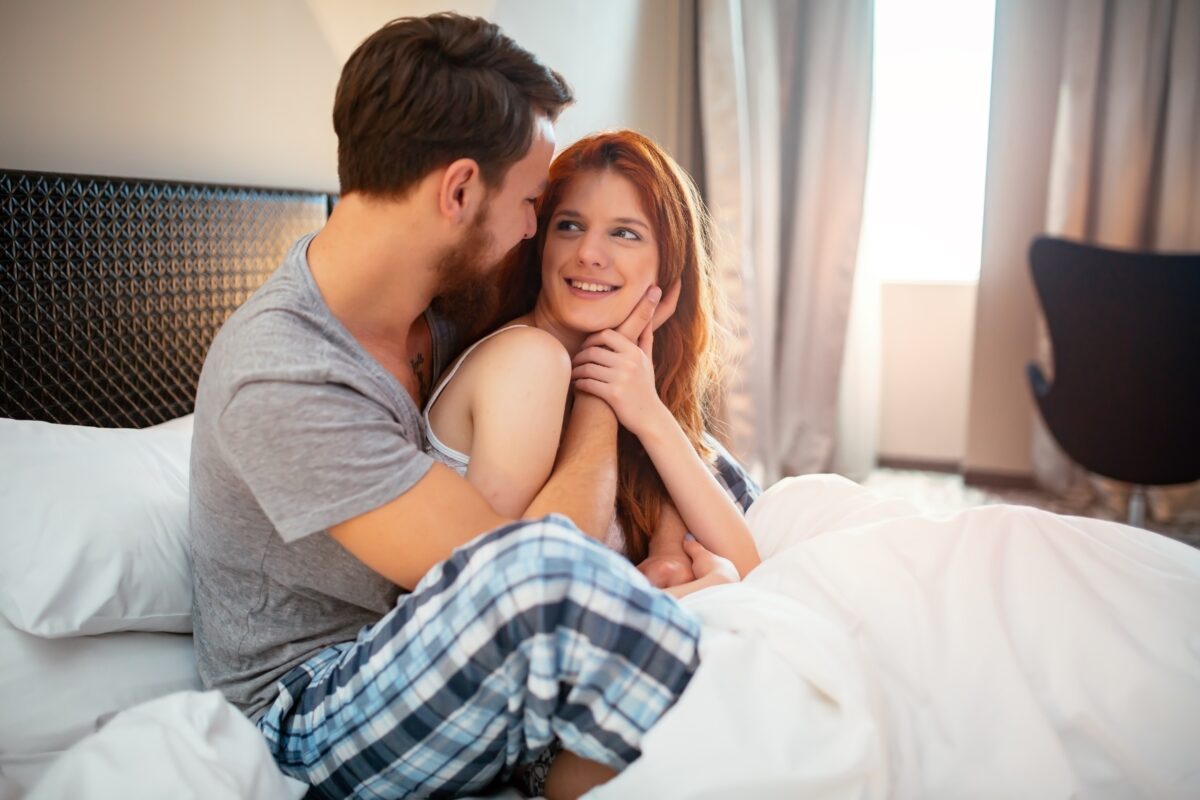 10 Popular Sexual Fantasies to Try Together
There is an abundance of sex fantasy suggestions available for you to peruse on the internet, but we get it; some of them can be a bit extreme. We've compiled a list of the most common sexual fantasies that married couples would be comfortable (and excited!) to try:
Call me Professor: Role-play is a major sexual fantasy of couples. Professor vs. student. Boss vs. employee. The list goes on. The alluring factor here is feeling empowered or having your inhibitions lowered when you are each playing a role. It's sexy and fun, and you can add costumes or a dress-up element to make it more realistic.
Mirror mirror on the wall: Ever thought of installing a mirror to your bedroom ceiling or possibly just gettin' busy in front of one? It is a major turn-on for both men and women and is simple enough to pull off.
I submit to your demands: Typically, the spouse who is generally in charge of everything finds extreme pleasure in being controlled in the bedroom. They like being told exactly what to do and when and enjoy submitting themselves completely to the other spouse. Hot!
Talk dirty to me: Dirty talk during foreplay, sex, or through sexting or regular phone calls is another winner in the sexual fantasy department. Both men and women enjoy it because it provides a verbal affirmation of their pleasure during sex or helps to build momentum by describing exactly what's going to happen and how.
Getting handsy: Erotic full-body massages that focus specifically on pleasuring the erogenous zones to achieve orgasm is a game-changing sexual fantasy to add to your bucket list. Add in some sensual oils, and you've got yourself a winner!
Tasty treats: Sexual fantasies that incorporate food (anything from whipped cream to chocolate and more!) are usually a big hit! It generally involves eating, tasting, or licking said food items off each other's bodies.
That feels nice: Sensual play is a popular fantasy that involves incorporating different textures and materials into sexual activities. Think silk, satin, feathers, blindfolds, and more!
Toys are so fun: Sex toys are indeed fun, and many people find sex becomes even more pleasurable (and adventurous!) by adding in a vibrator or other sex toy during foreplay or sex itself.
Finish more than once: Multiple orgasms during one sexual encounter is the name of the game here. There are various positions and methods to achieve this, and in this case, practice really does make perfect!
The view looks different from here: Both men and women find having sex in an unusual place a major turn-on. This doesn't necessarily have to be illegal (like in a public place where it's not allowed), but it can be a different room in the house (think, laundry room or kitchen!), in your backyard, or in the pool. Some even suggest the roof of your house! Get creative!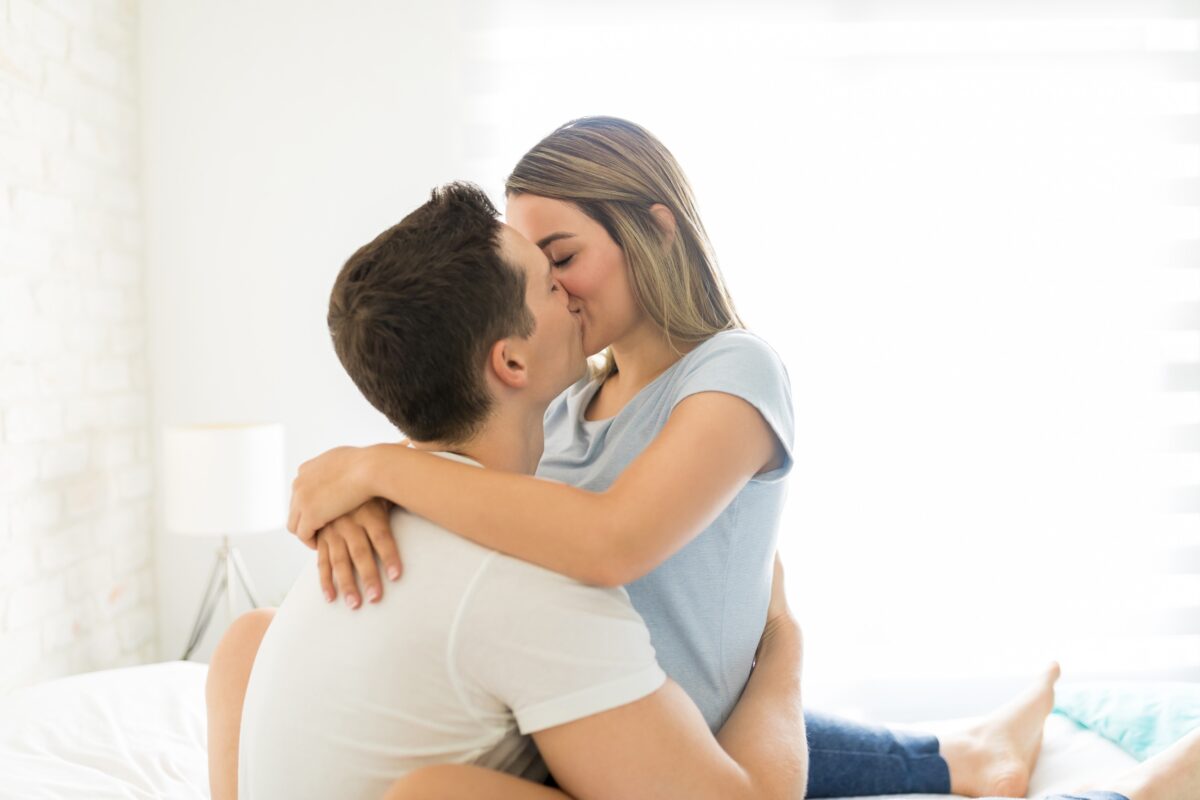 We certainly hope this post has inspired you to get started on that sexy bucket list ASAP!
Ultimately, "together forever" or "till death do us part" requires constant effort, the ability to be flexible, and being open to trying new things. This is where the most growth in marriage happens.
Enjoy ticking off those bucket list items!