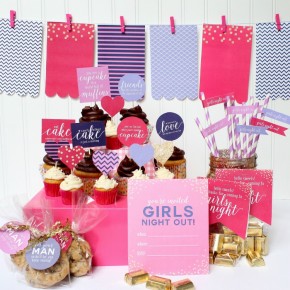 Schedule some MUCH needed time with your ladies using our
Girls Night Out Planning Kit!
Hey girl! Here at the Divas we know that for busy wives and moms, a little time with the girls can do WONDERS. After some female bonding we're always more refreshed, happy and buoyed up, with more energy for the husband and family. Sometimes getting all the ladies together can be tricky to coordinate, but have no fear! We're here to make girls night happen, not just once,...
Continue Reading