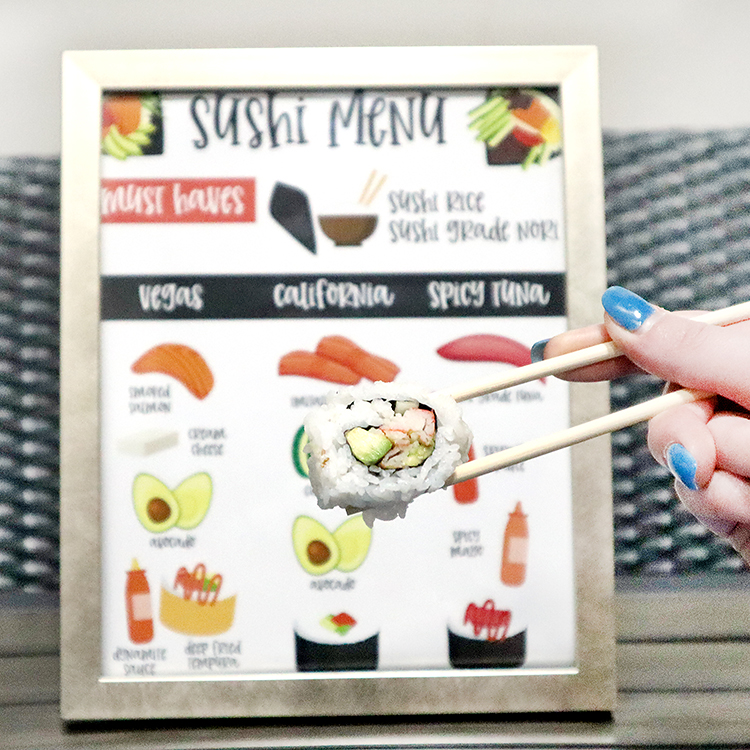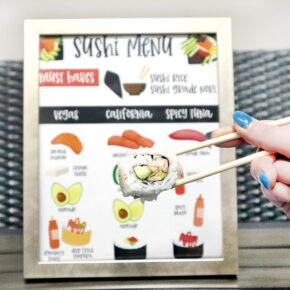 How to Make Sushi at Home: Date Night Edition
Have you ever wanted to learn how to make sushi at home? Now you can! And, you can have a blast doing it with our epic Sushi Date Night! Below you will find easy-to-follow homemade sushi tips, tricks, and a little twist to make your date night one to remember!
Holding homemade sushi roll with chopsticks in front of sushi printable menu.
Let's dive right in! If you would like to get...
Continue Reading