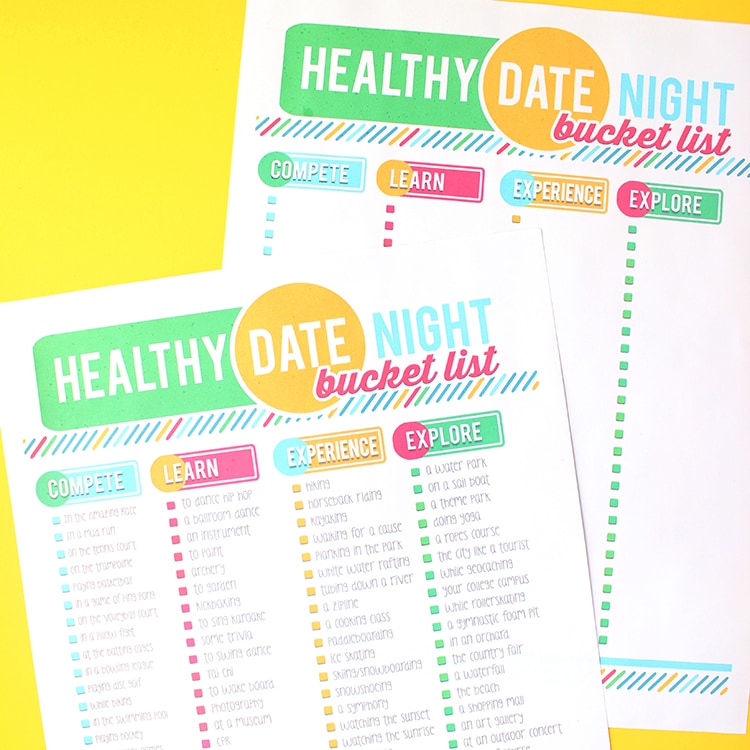 Healthy Date Night Bucket List
It is a new year! Time to make some goals to get healthy and fit, right!? Everybody's doing it.
Plus, having this awesome bucket list of healthy date night ideas around makes it easy to brainstorm ideas for date night!
Two birds, one stone.
It's true that almost every year I think to myself, I wish I would have done more for my health and really hit my goals. Does that happen to you, too?
Well this year, the two of you can...
Continue Reading