Free Deal or No Deal Bedroom Game
What is Your Decision? Will You Make a Deal or No Deal? 
Try your luck by playing a super SASSY round of the game, "Deal or No Deal" in the bedroom! Inspired by the famous TV game show, your spouse can select from different envelopes that all contain loving tasks that they can earn. Better than money, one envelope will contain the ultimate prize. Their goal is to pick the ULTIMATE PRIZE of PASSION! 

Disclaimer: This post contains affiliate links. To learn more about 'em, click here.

Ready for some fun in the bedroom? Ready to try out your luck and push your risk-taking to the limit? This game has it all! If you have seen the show (and even if you haven't), there are several rounds and steps to the game but have no fear, we've included an easy set of instructions along with amazing game piece printables designed by the TALENTED Leah Aldous! Here is the basic idea of how to play (and here's a hint: save these instructions on Pinterest to come back to if you have questions on date night)…
Deal or No Deal Breakdown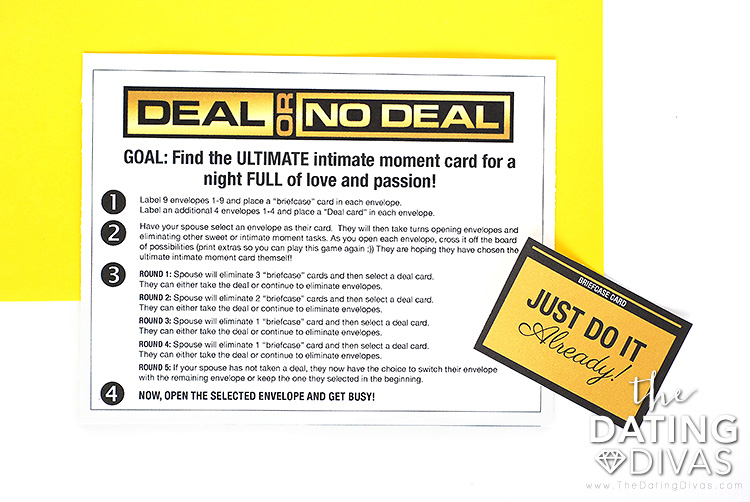 1.
First,
print
out all of the wonderful printables for setup including a detailed set of instructions.
2. Grab 13 small envelopes. Label a set of envelopes 1-9 and place a briefcase card in each.  Label the remaining envelopes 1-4 and place a deal card in each.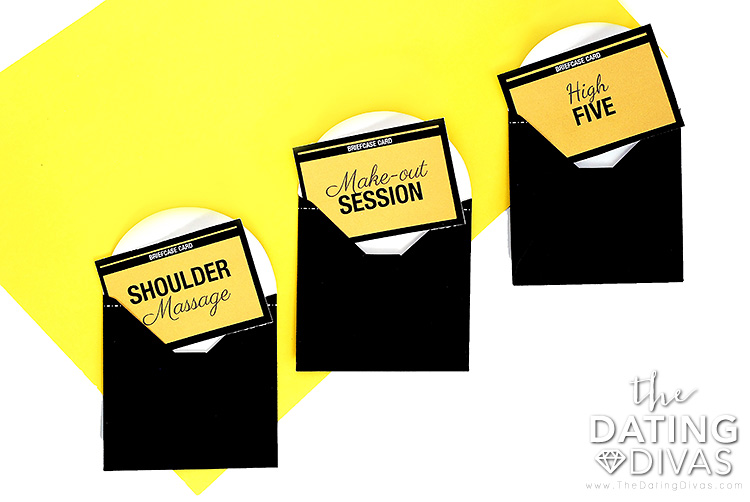 3.
When you are ready to play, have your spouse select the one "briefcase" envelope he or she thinks contains the ultimate prize. Now, let the game
BEGIN
!
4. First round, your spouse will eliminate 3 briefcase envelope cards.  As they open these discarded briefcase envelopes, mark them off the game card.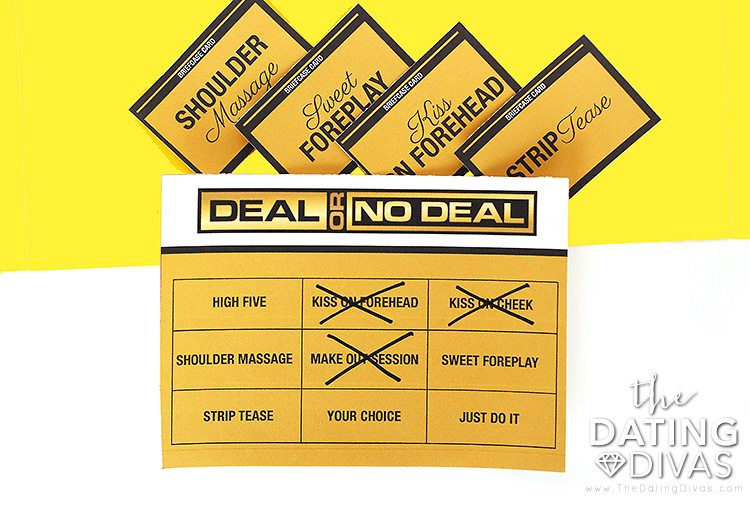 5. After the first 3 briefcase envelopes have been opened, your spouse will select a deal card envelope.  Your spouse has a choice to make. They can either take the deal on the card and the game is over OR they can keep eliminating briefcase cards (see instructions for details), hoping that the ULTIMATE PRIZE in his or her envelope!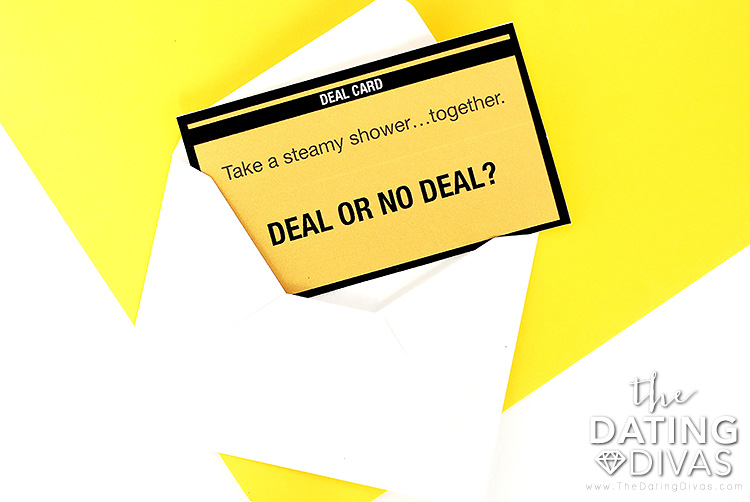 6.
If your spouse chooses "No Deal", you will continue the same process of eliminating envelopes (see instructions for exactly how many envelopes to eliminate each round) and opening deal cards until they either take a deal or take what was in their very first chosen envelope.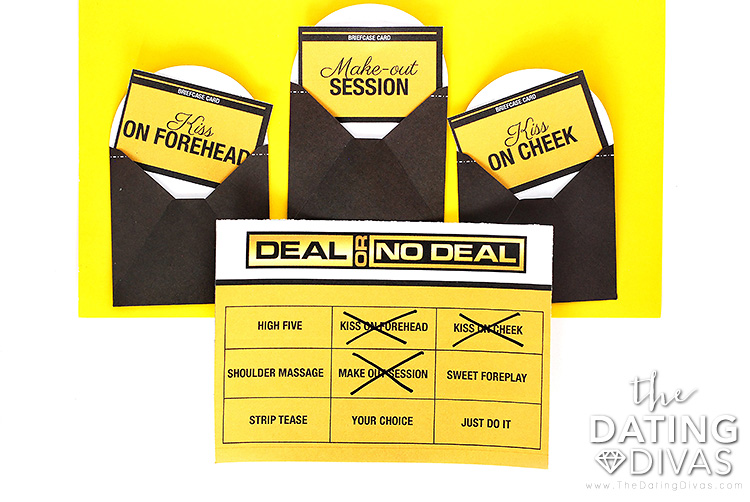 Most importantly, just have fun! You can adapt the game to you and your spouse and enjoy the game together however you choose! The best part about this game is that you can play several rounds and each one will be different. In fact, next round you could take a turn! See how lucky YOU can get!
SaveSave
SaveSave
SaveSave
SaveSaveSaveSave