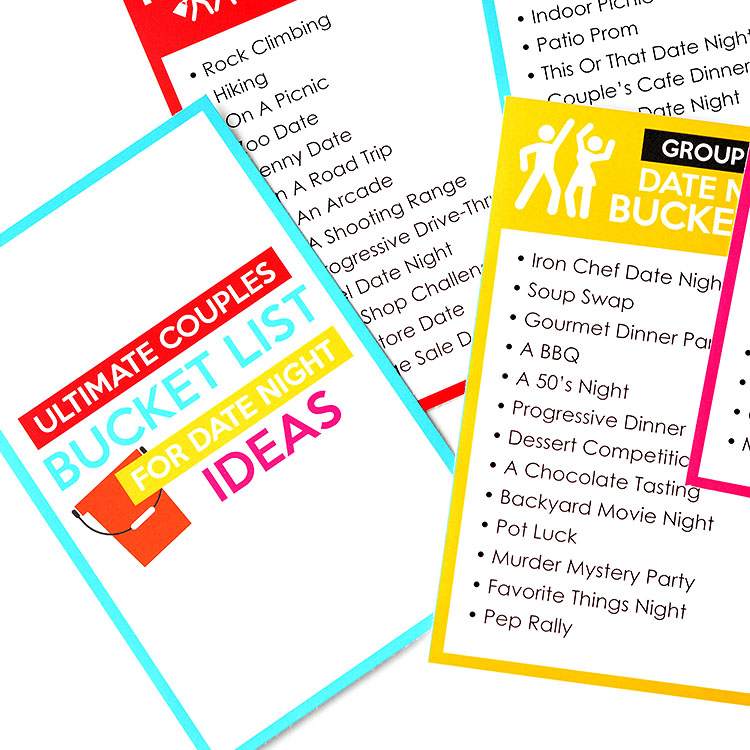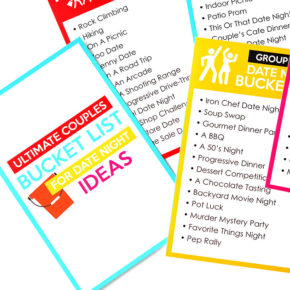 Printable Couples Bucket List
Are you tired of the "I dunno, what do YOU wanna do?" when date night rolls around? Then our couples bucket lists are sure to lead to fantastic ideas. Print out our FUN Date Night Bucket List and challenge your spouse to see how many dates you can check off before the end of the year.
There are four date night idea lists separated by category PLUS some mini version so that you can carry them around. And if you're feeling independent,...
Continue Reading