FREE Pumpkin Stencils
Use this huge list of free pumpkin carving ideas to help you create an amazing pumpkin for Halloween this year! Certainly, with so many pumpkin patterns and stencils to choose from, you'll find the inspiration you need!
But first, it may be helpful to learn how to actually CARVE a pumpkin successfully. So without further adieu…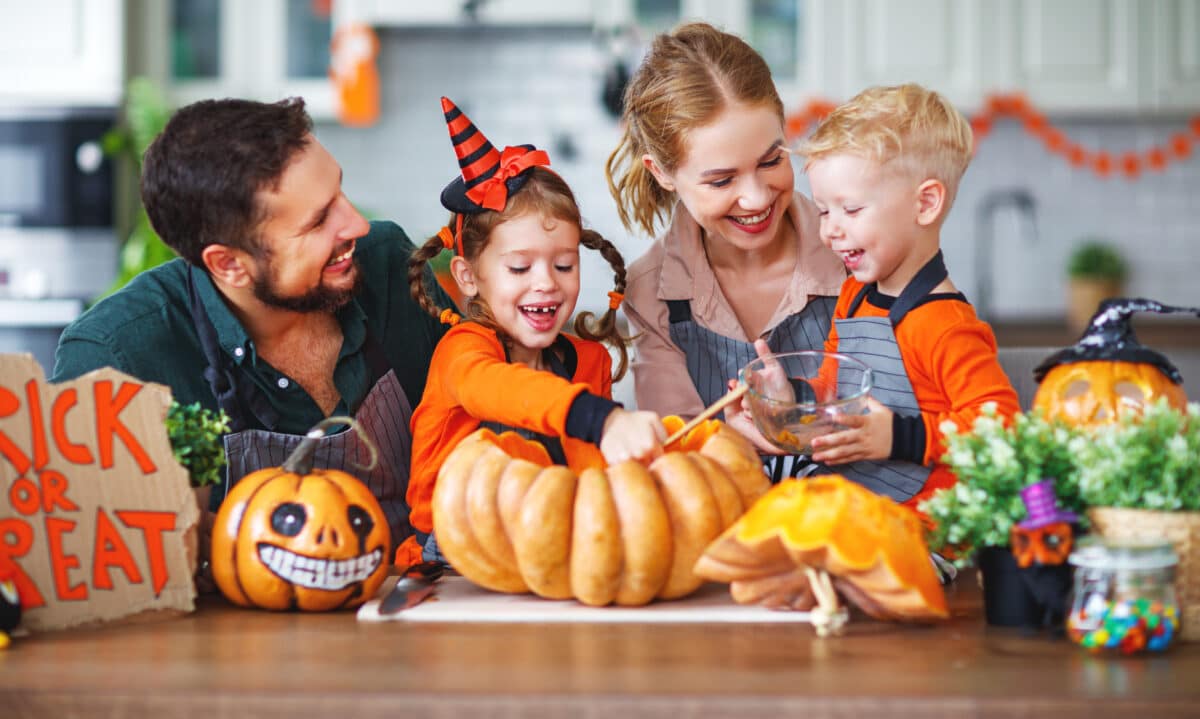 Disclaimer: This post contains affiliate links. To learn more about 'em, click here.
How to Carve a Pumpkin
To start your scary pumpkin carving, cut a circle around the pumpkin's stem using a serrated knife. Pull off this piece and set it aside. Now, it's time to get messy!
Remove all of the goop and guts so you can move on to the pumpkin stencil fun. Scrape along the inside of the pumpkin until you get all of the guts and seeds out. Now it's time to choose your pumpkin template.
Scroll below to find the pumpkin carving stencils that fit your vision. Print the pumpkin stencils and hold it up to your pumpkin. Puncture the paper and pumpkin with a toothpick along the lines of the pumpkin template you chose. When you remove the paper, you will see a bunch of little dots where you can begin cutting with your pairing knife.
When you finish carving your pumpkin, put a tea light or candle inside and light it up!
Are you wondering what tools will work best for carving a pumpkin? We've got your back!
Best Pumpkin Carving Tools
Here are some ideal carving tools we recommend:
Pumpkin Template
Toothpicks
Of course you can buy a pack of pumpkin carving tools, but we linked utensils you probably already own.
75 Fun and Easy Pumpkin Stencil Patterns
This list hits all the major categories you want in pumpkin carving stencils! Below you will find:
Table of Contents
By the way, all of the below stencils and pumpkin patterns print for FREE.
Pumpkin Template Ideas for Kids
These free pumpkin stencils are great for inspiring your own pumpkin carving ideas!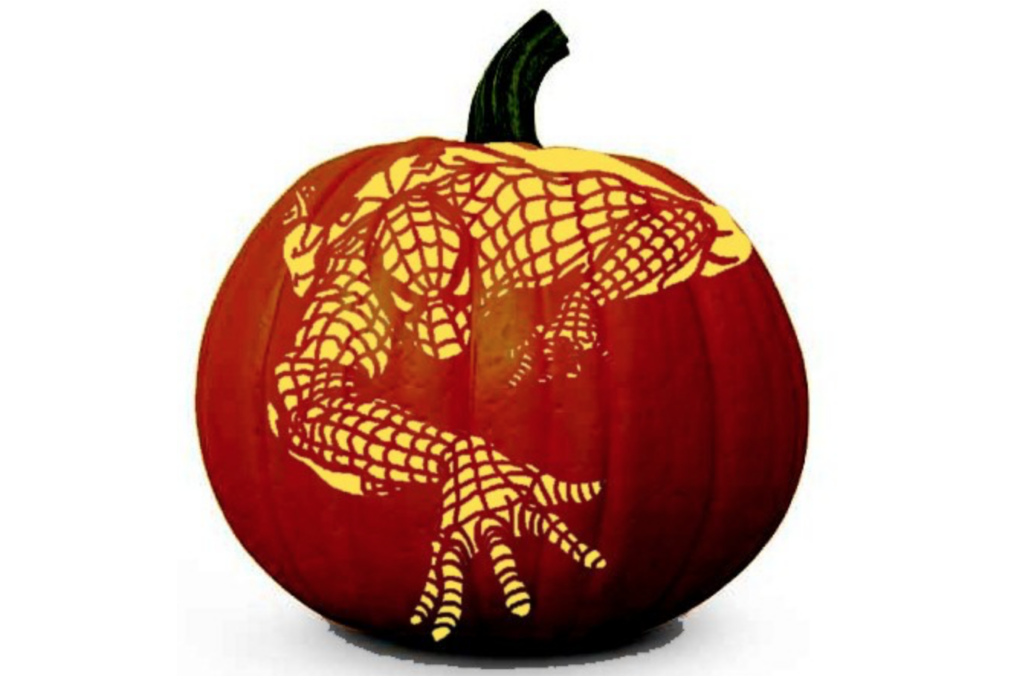 All kids love Spider-Man, so help their dreams come true with this great carving pattern for pumpkins.
2. Superman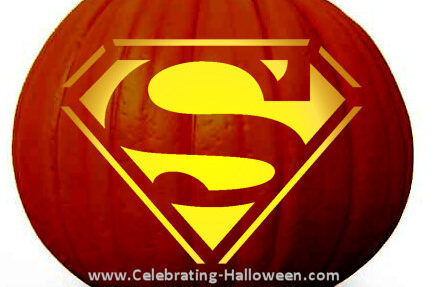 Superman is a classic when it comes to Halloween!
3. Rocket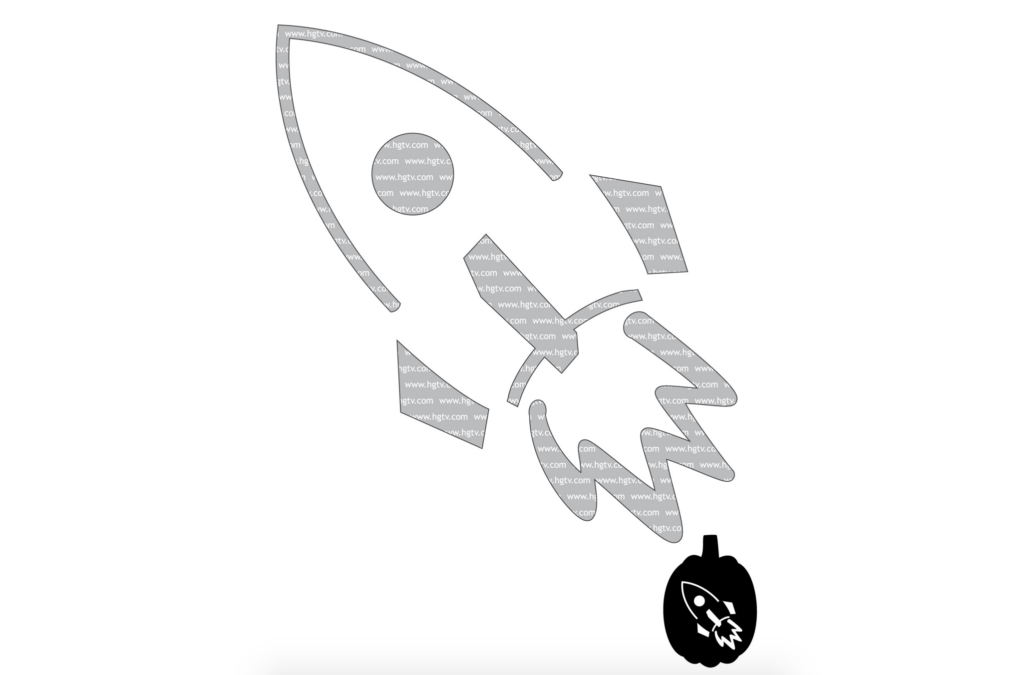 Create this great rocket for your child's pumpkin carving (if you don't want to look at the whole slideshow, click here to just print the rocket).
4. Mickey Mouse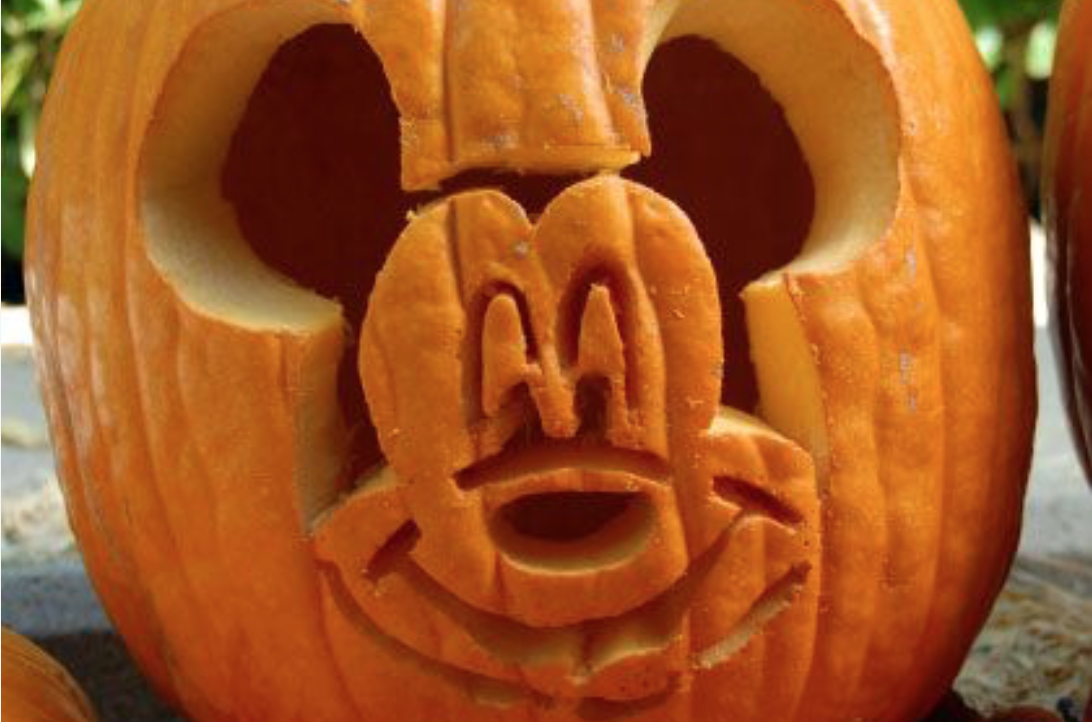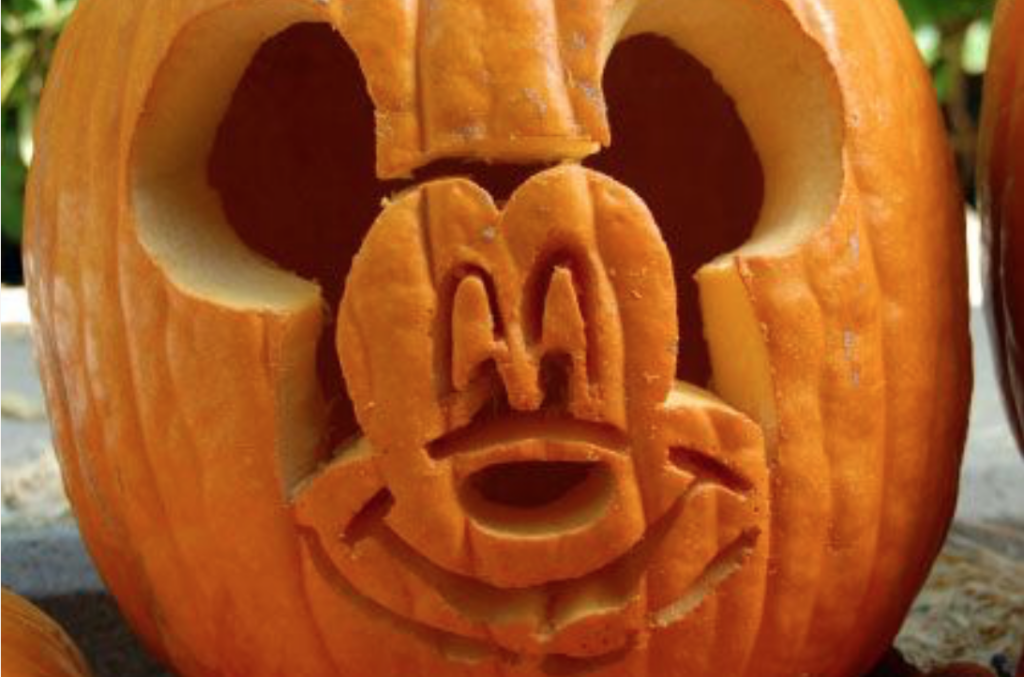 Mickey Mouse is a favorite for any kid. Carve this awesome pumpkin for your child!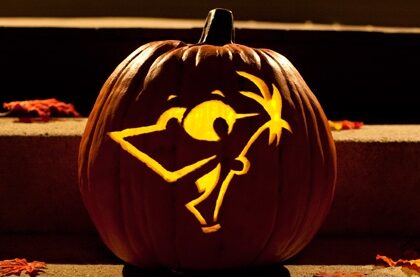 Create this kid icon for your pumpkin carving party this year.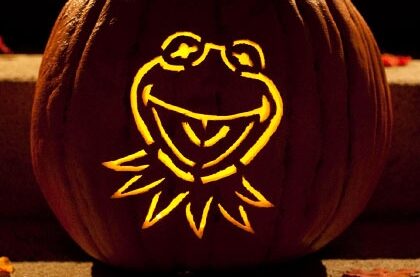 Make this great Kermit the Frog pumpkin to help your Halloween be perfect.
7. Goofy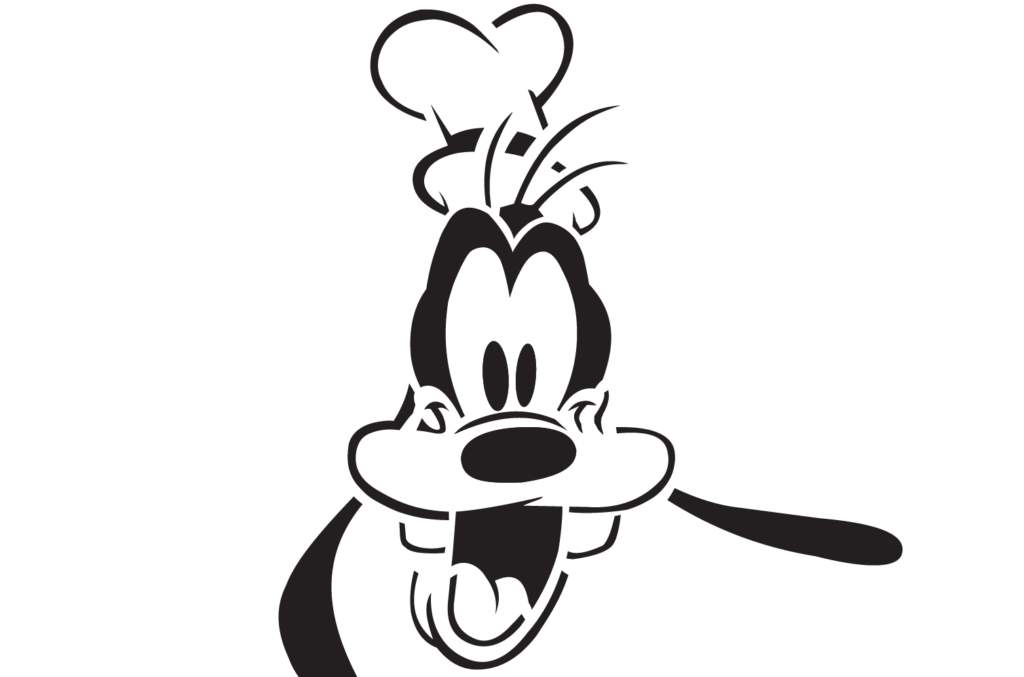 This list wouldn't be complete without Goofy! He'll make your Halloween carvings complete!
8. Olaf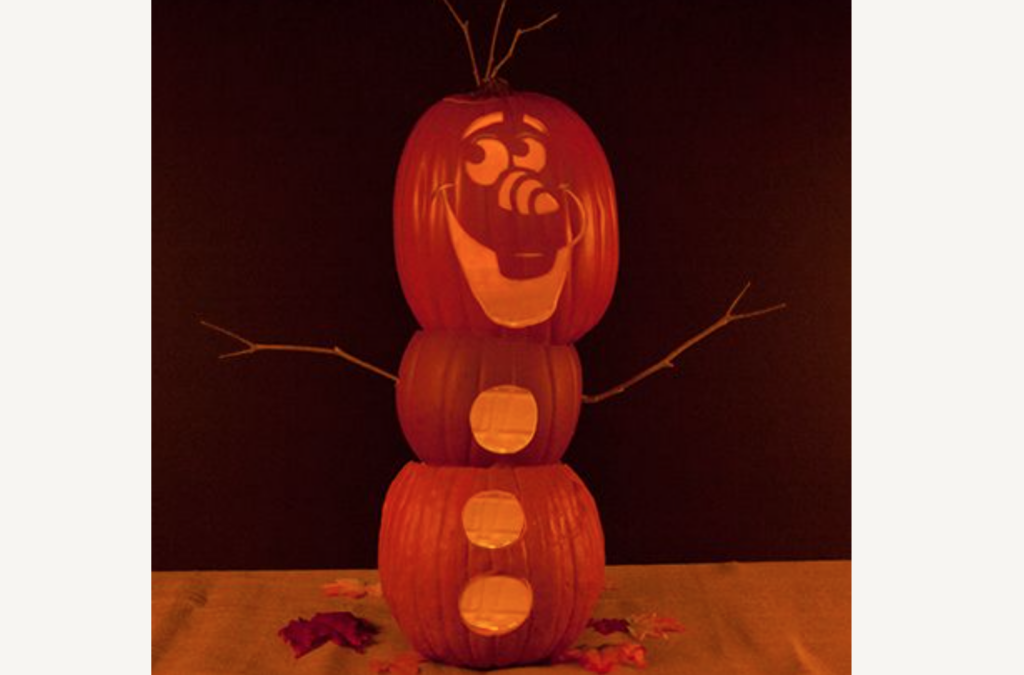 Isn't this Olaf Halloween carving design just amazing? Forget the kids, I want to carve this one!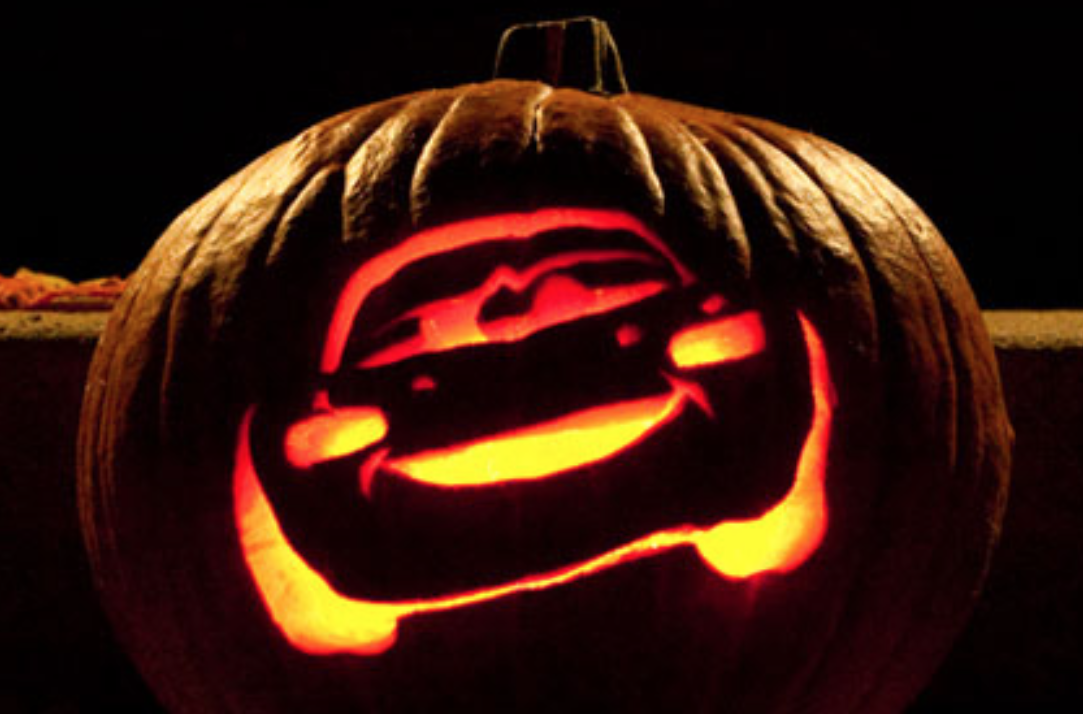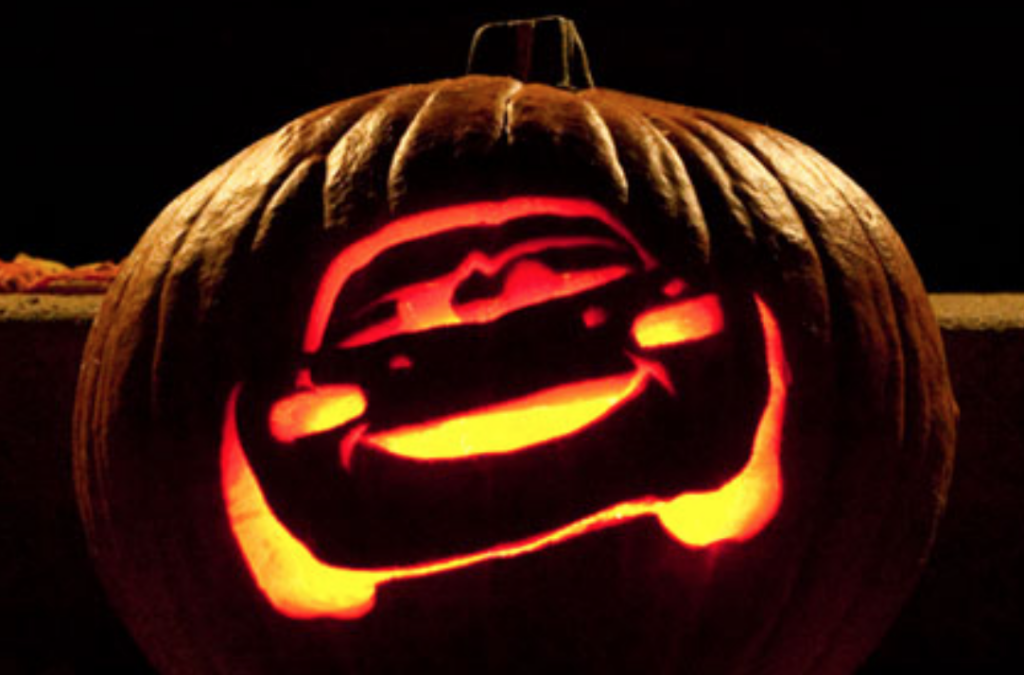 Go as fast as lightning with this great pumpkin carving pattern!
10. Tinkerbell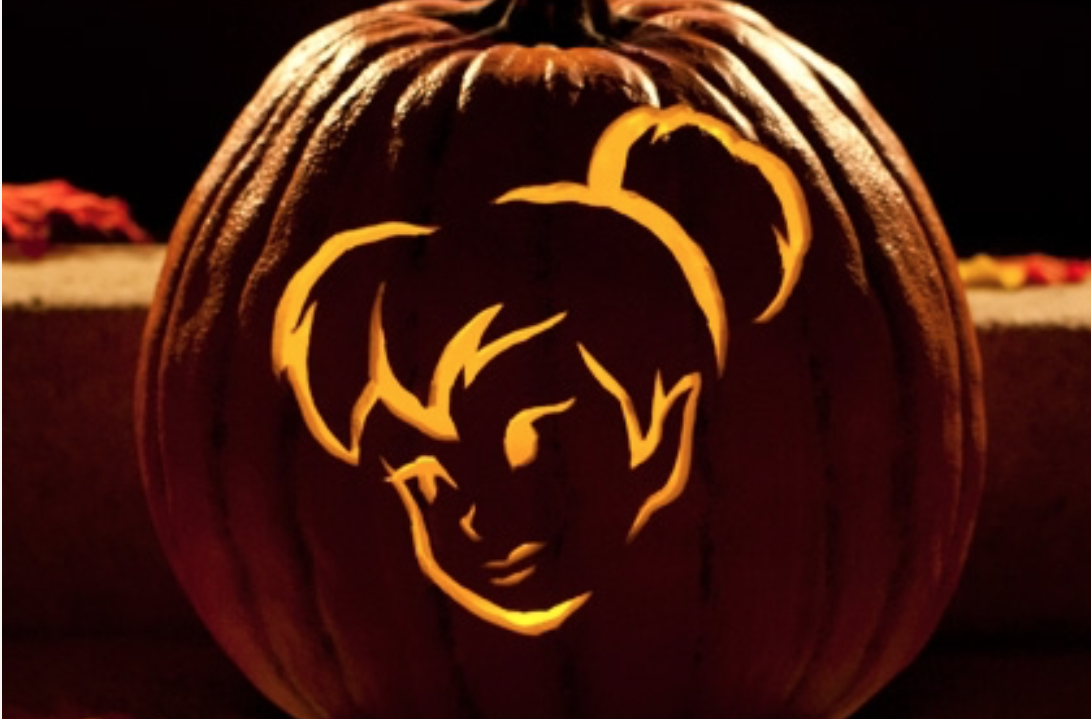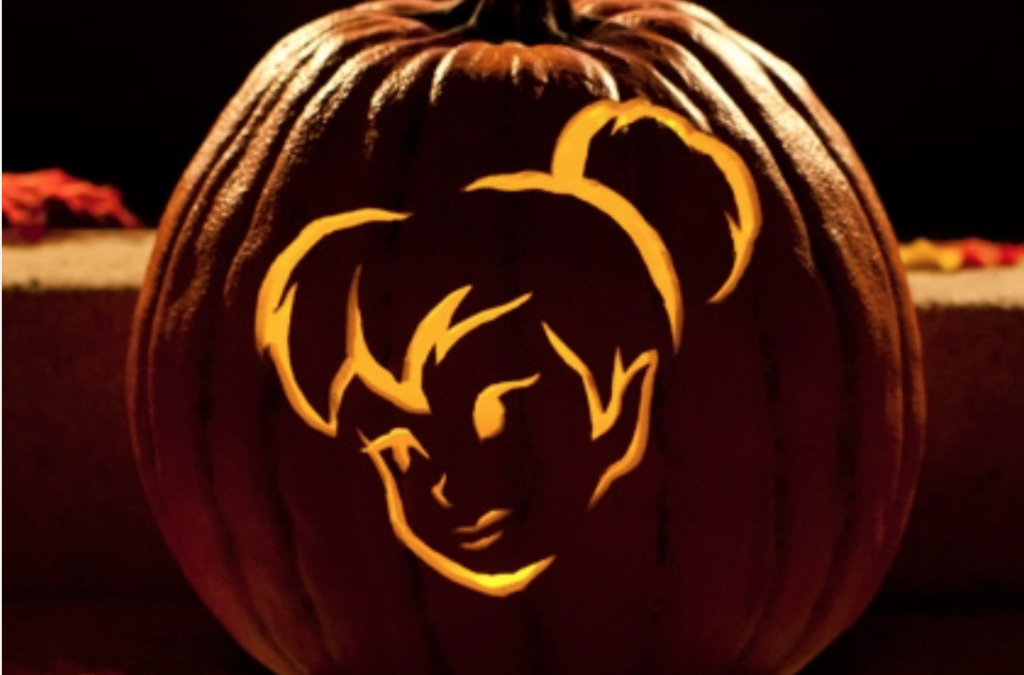 Everyone loves Tinkerbell! Turn your Halloween pumpkin into her great character!
11. Ferb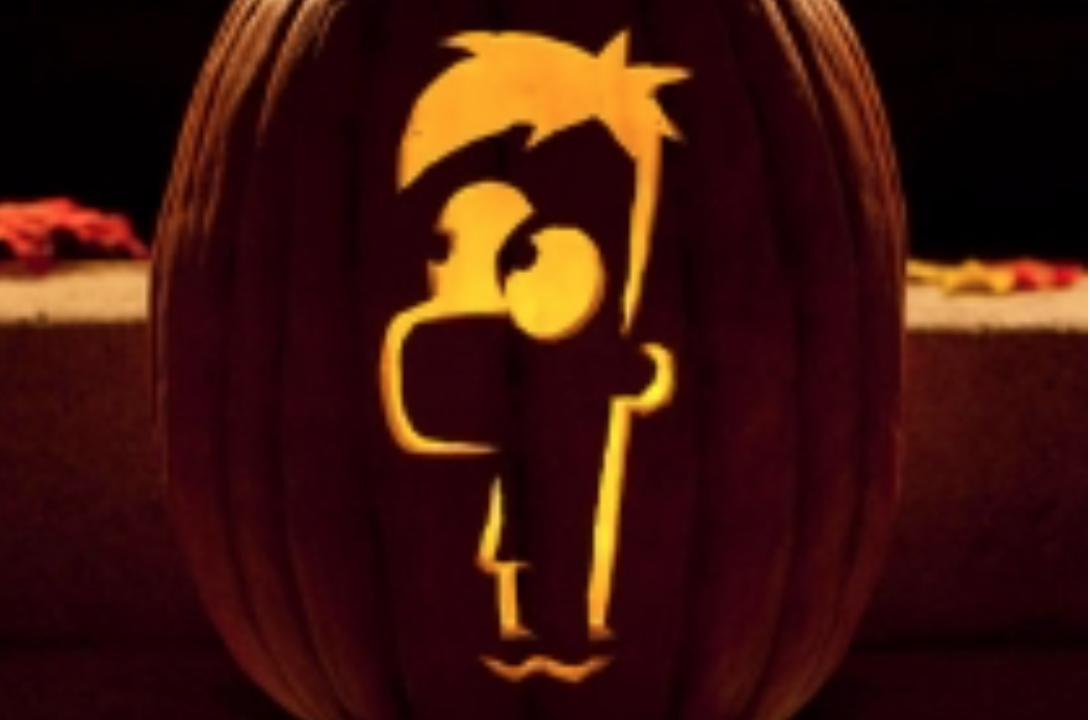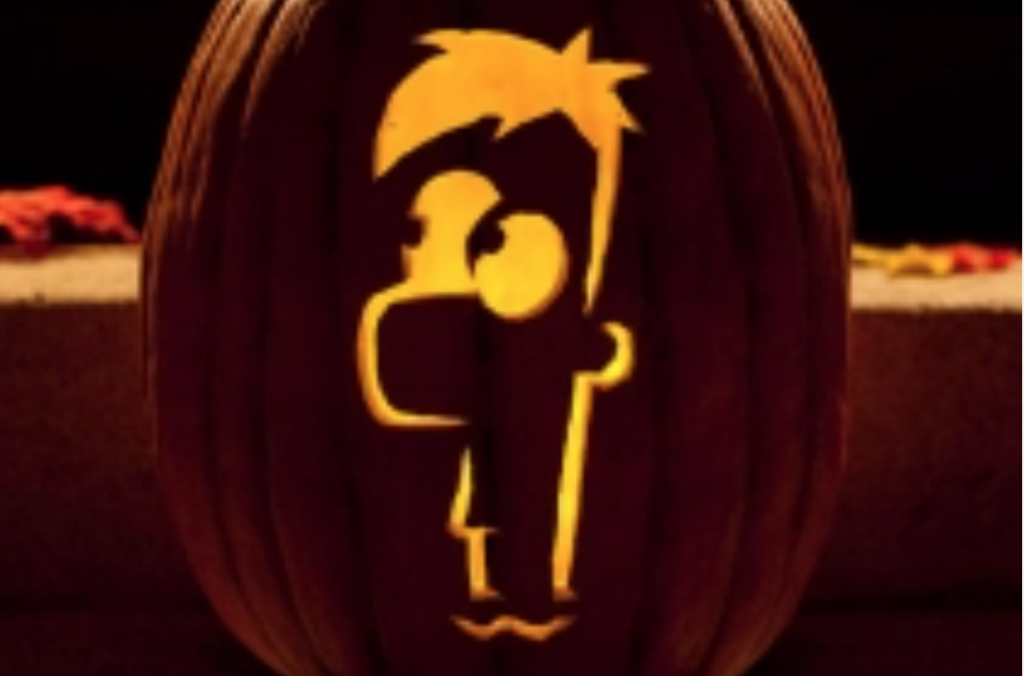 You can't have Phineas without Ferb! Use this creative pumpkin pattern to make this great character come to life!
12. Minnie Mouse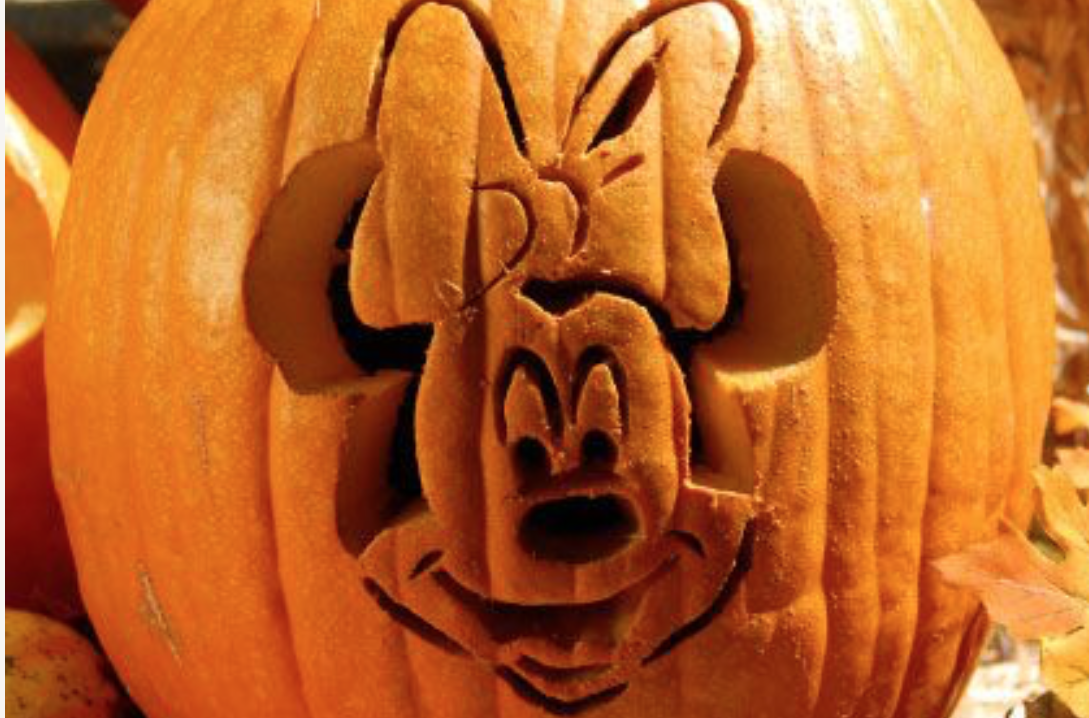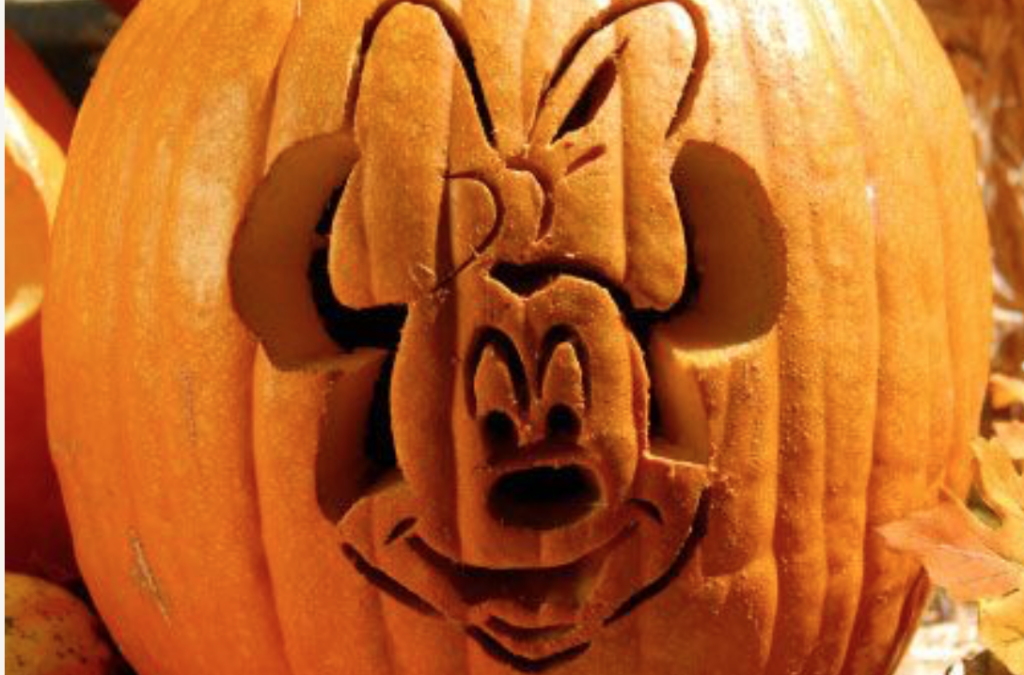 Help Minnie come to life with this great carving pattern. You could even pair her with Mickey, up above, for a true match made in heaven.
13. Mike Wazowski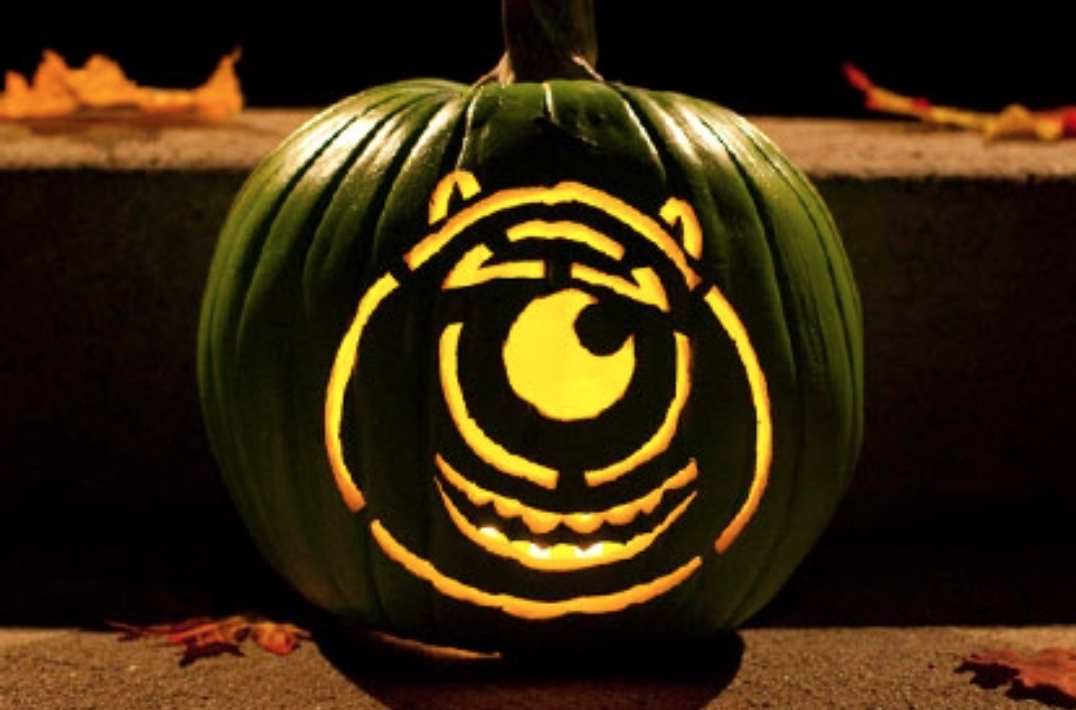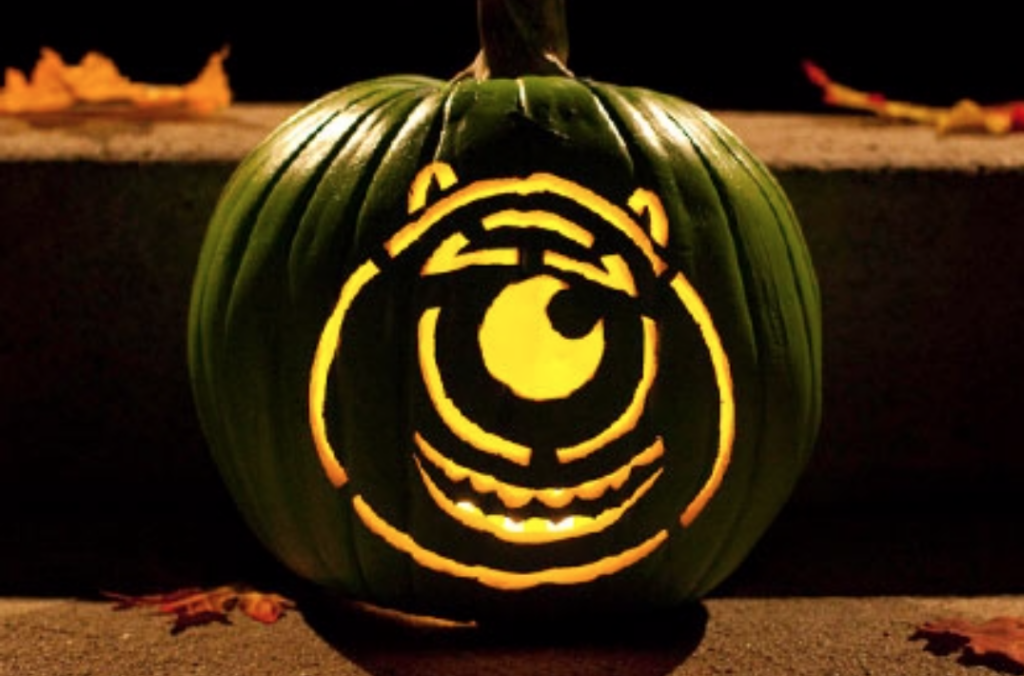 Bring a friendly monster to life with this awesome pumpkin carving pattern!
14. Ariel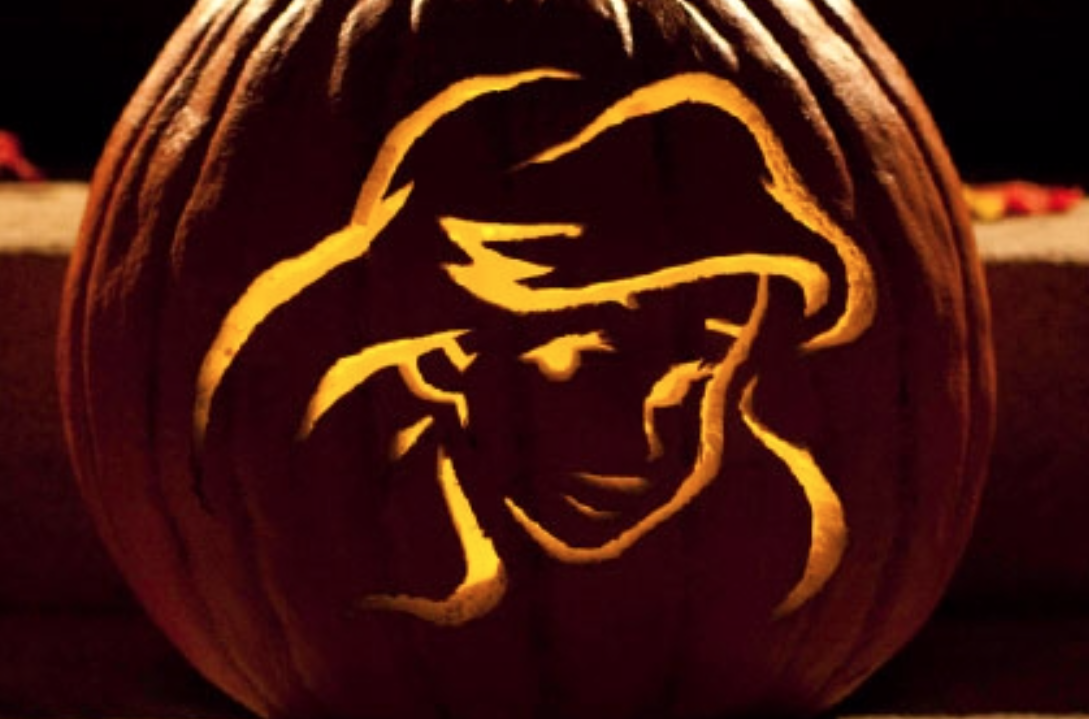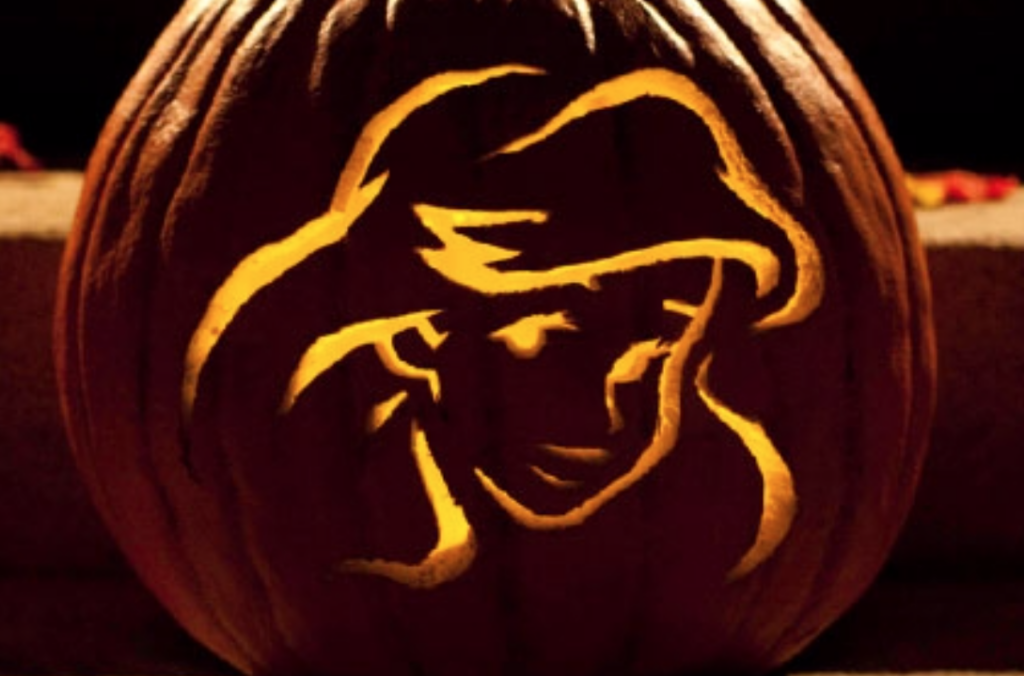 Halloween wouldn't be complete without adding a princess to the mix!
15. Toy Story Alien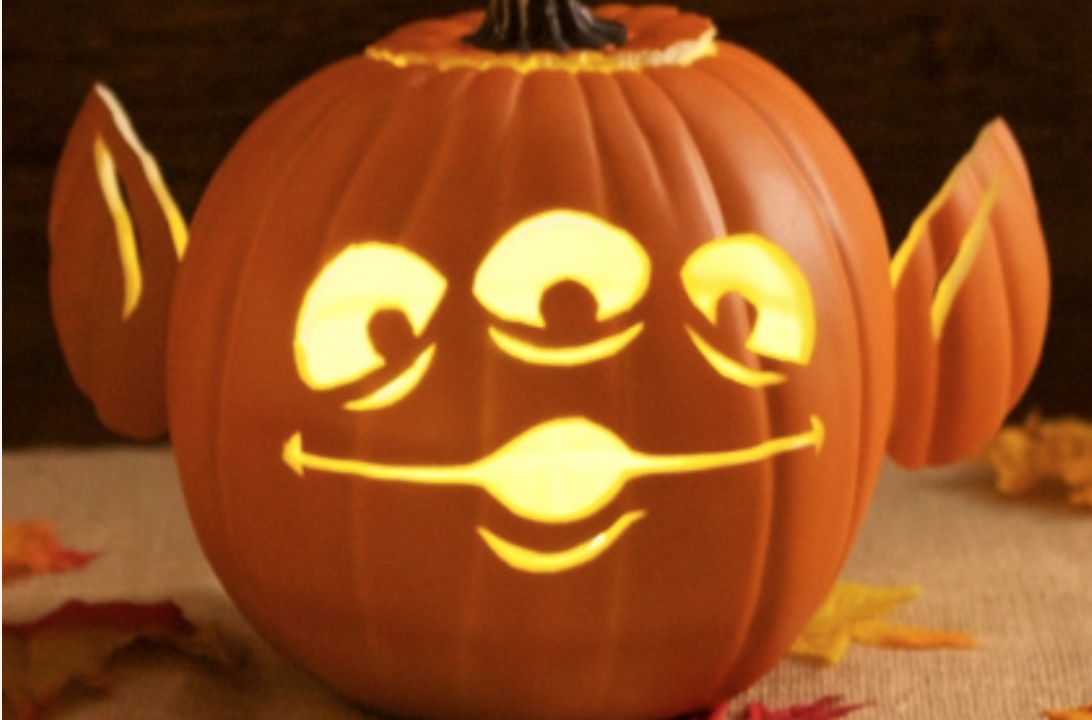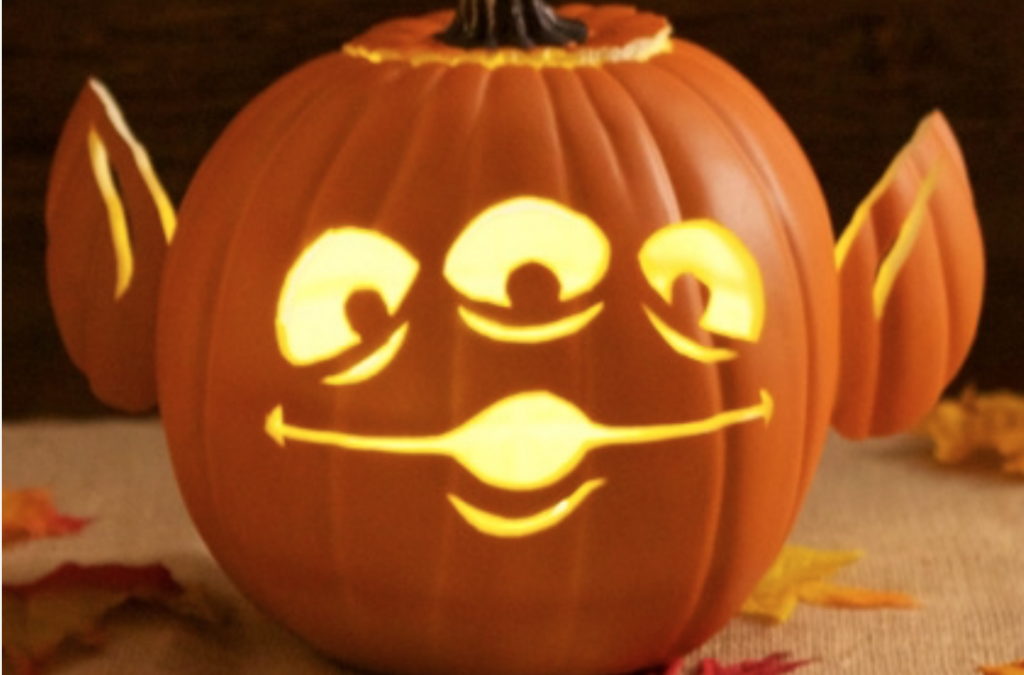 Bring this funny and silly creature to life for Halloween with this amazing pumpkin carving pattern.
Classic Halloween Pumpkin Carving Ideas
You can't have Halloween without some of the classics! Whether you are looking for spiders or witches, we have the free pumpkin patterns you need.
16. Spider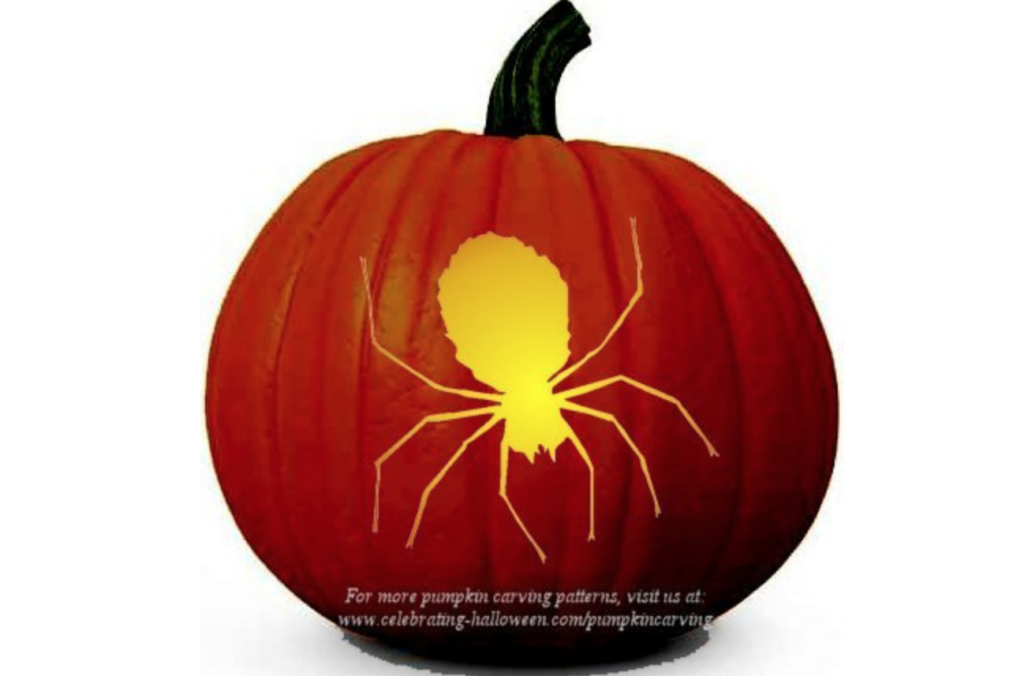 Our list just wouldn't be complete without including a great, spider carving pattern ideas!
17. Spider Web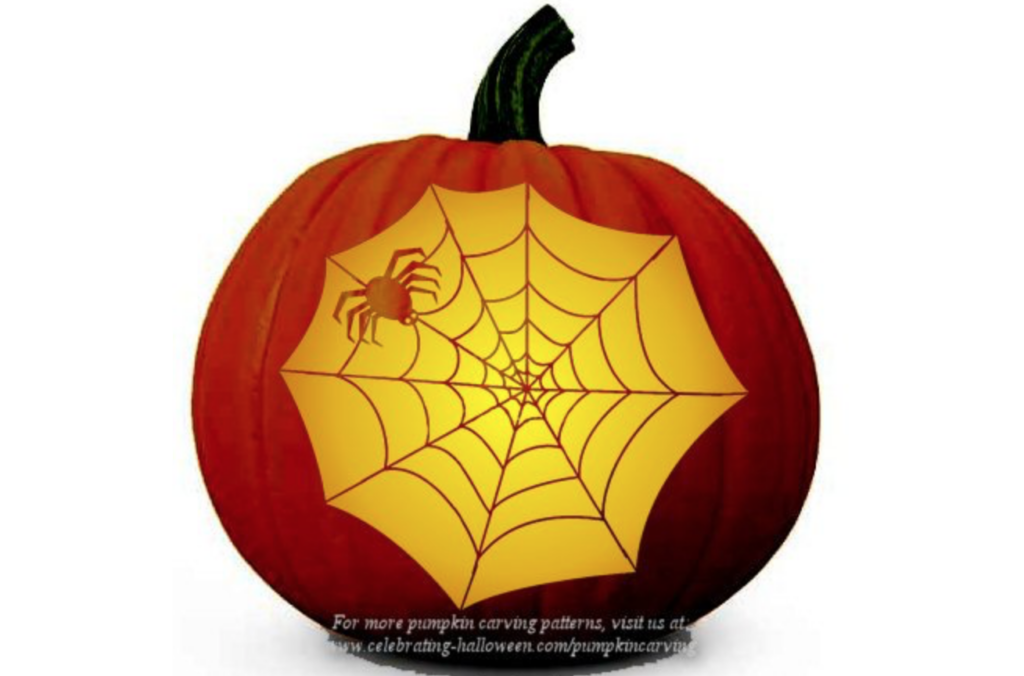 For those that are more adventurous, try this fantastic spider web carving pattern.
18. Black Cat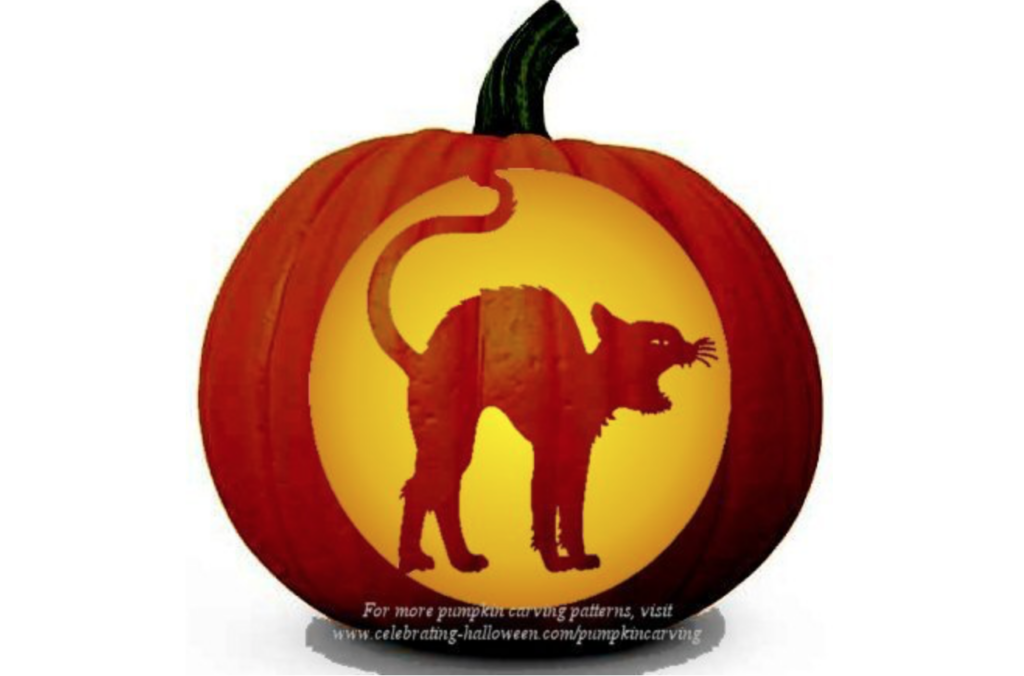 Halloween carving just wouldn't be the same without this great cat-themed pumpkin pattern.
19. Bat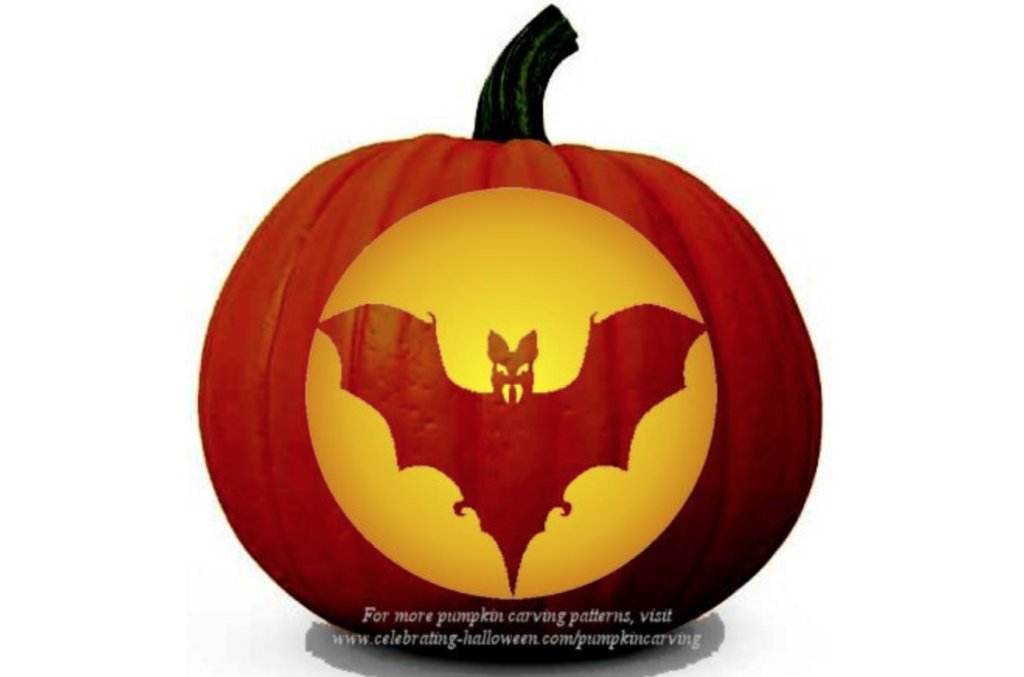 Bats are one of the most common Halloween themed creatures, so we had to include one in this great carving patterns list!
20. Skull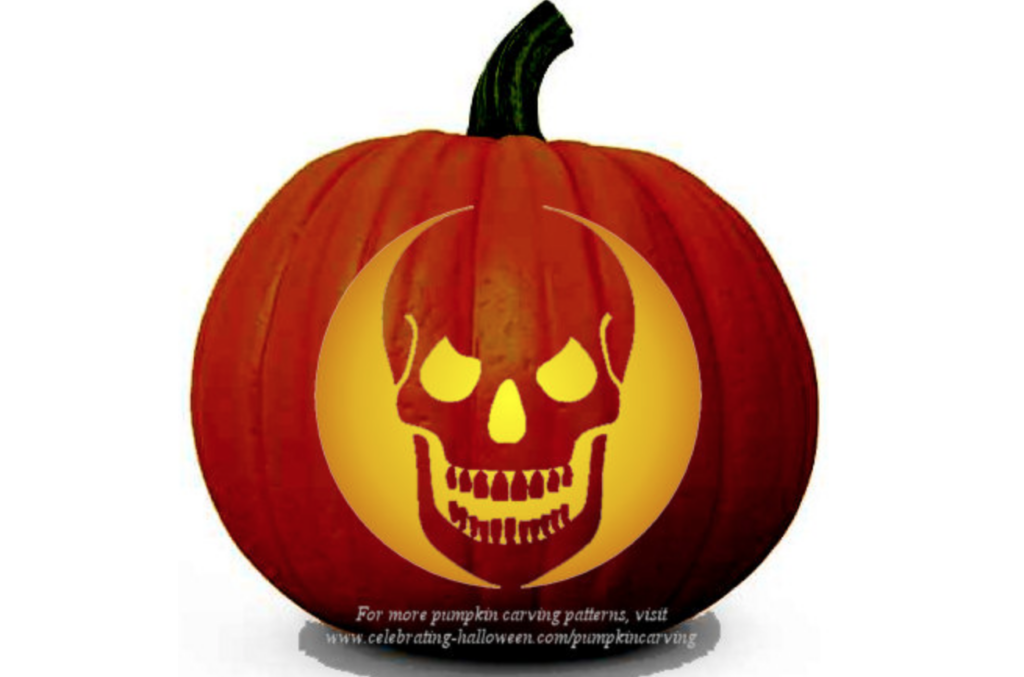 This pirate skull pumpkin is a perfect Halloween theme!
21. Witch Text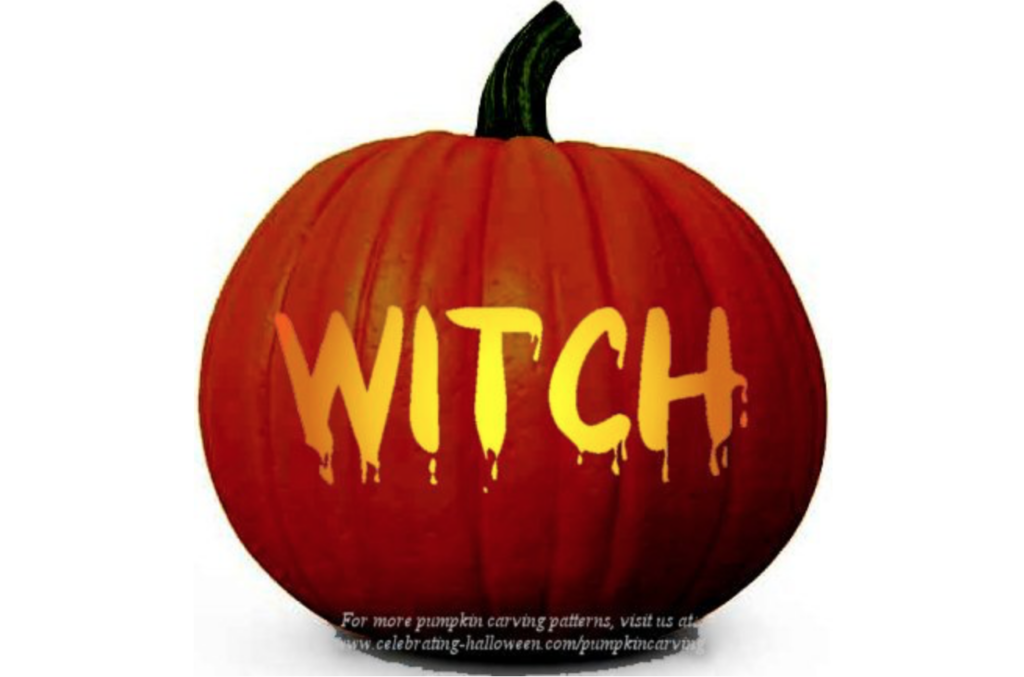 Instead of carving an actual witch, use this awesome, scary, text, carving pattern as a great alternative.
22. Witch's Brew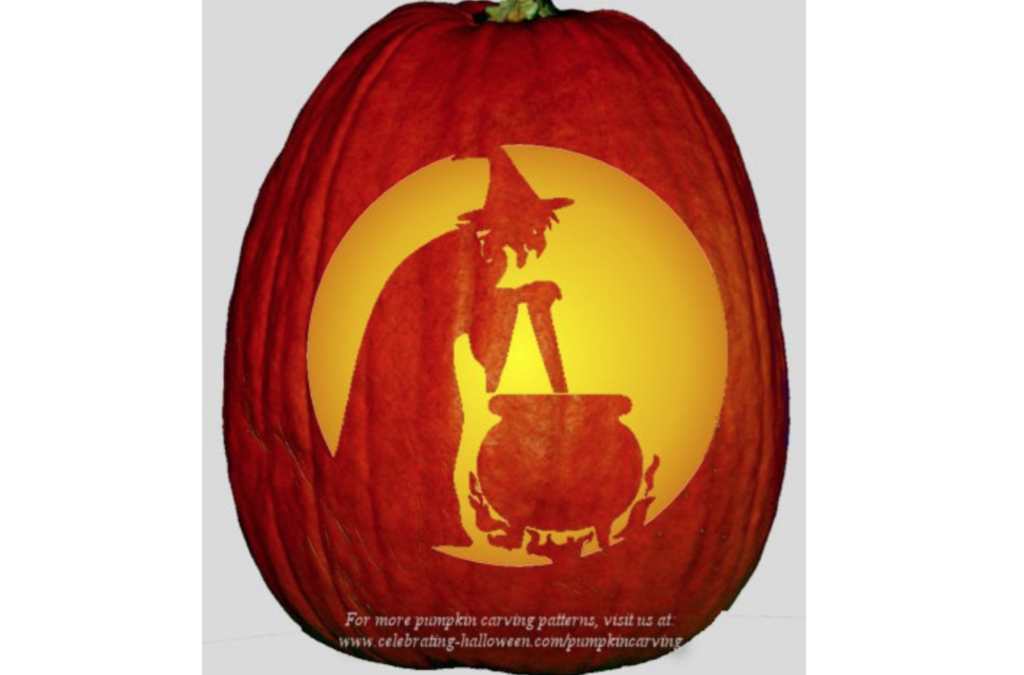 This is a fantastic carving pattern if you are looking for a spooky witch!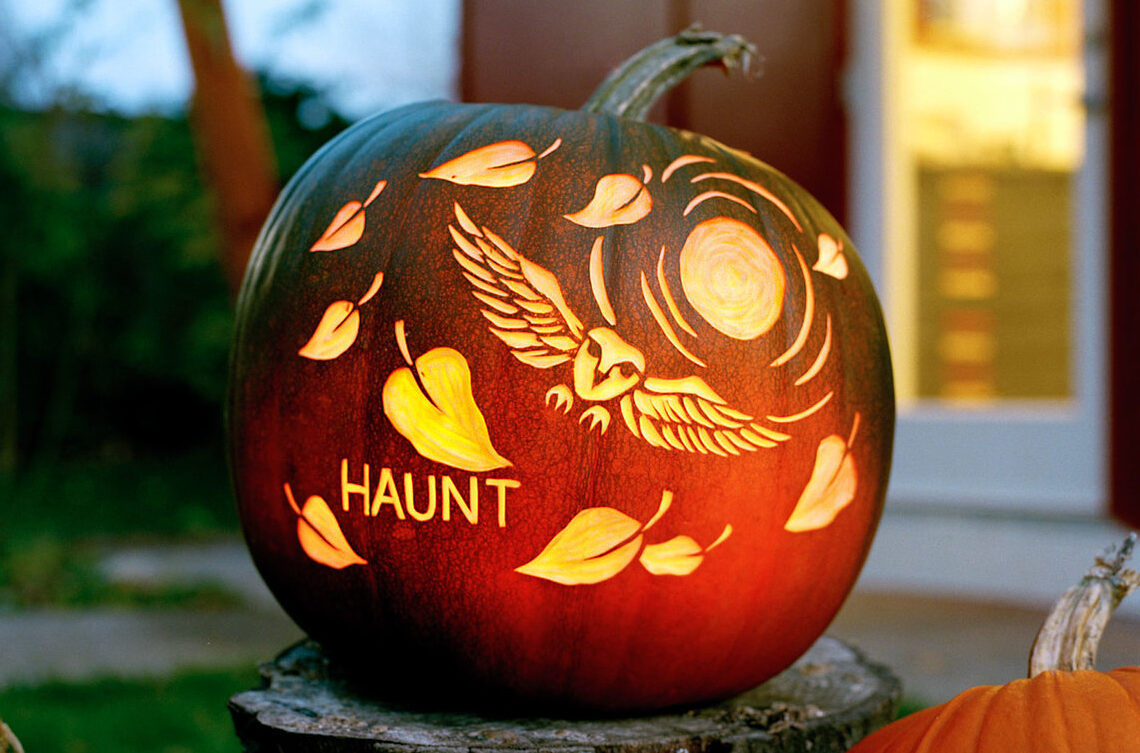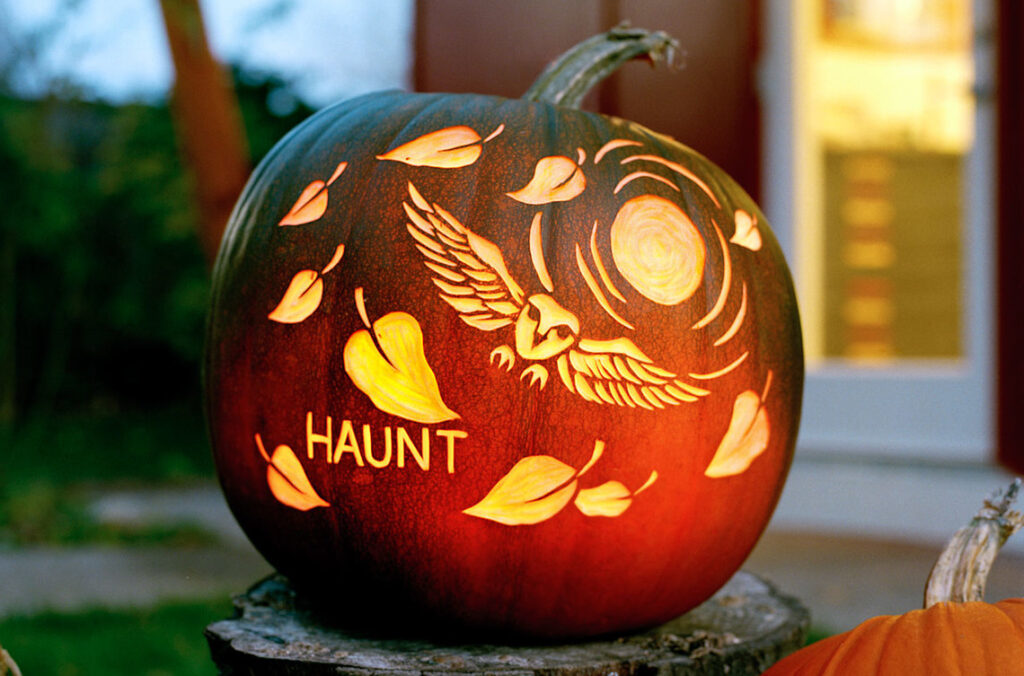 This is a super creative, owl carving pattern to use this Halloween!
24. Pumpkin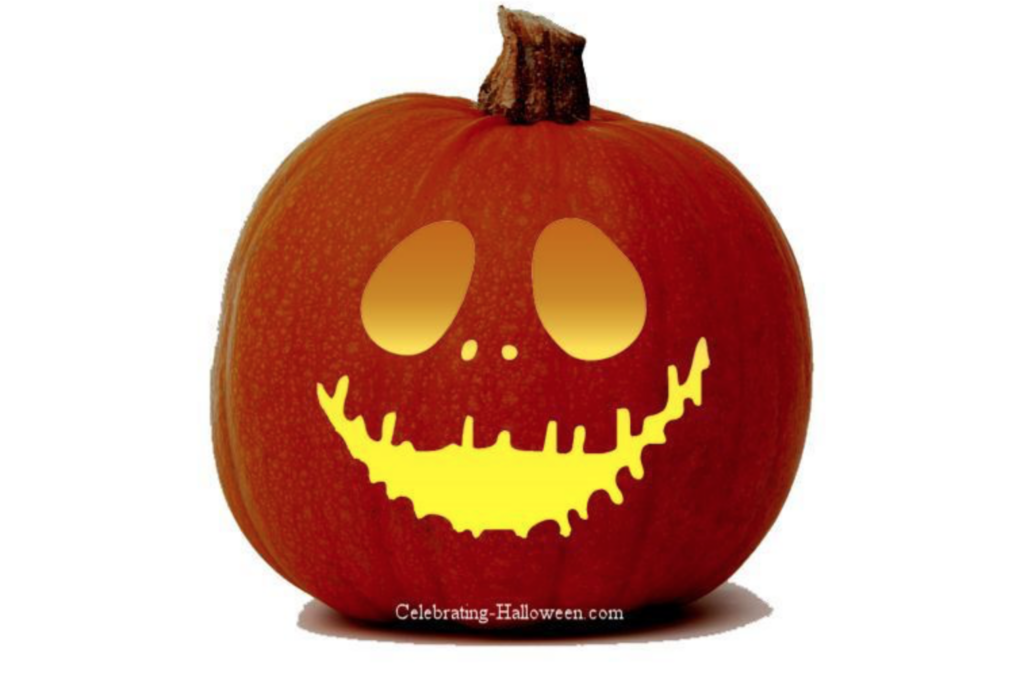 Halloween is not Halloween without pumpkins! So use this great pumpkin carving stencil to transform your Halloween pumpkin into something amazing. (If you don't want to look at the whole slideshow, click here to just print the pumpkin pattern.)
25. Jack-o-Lantern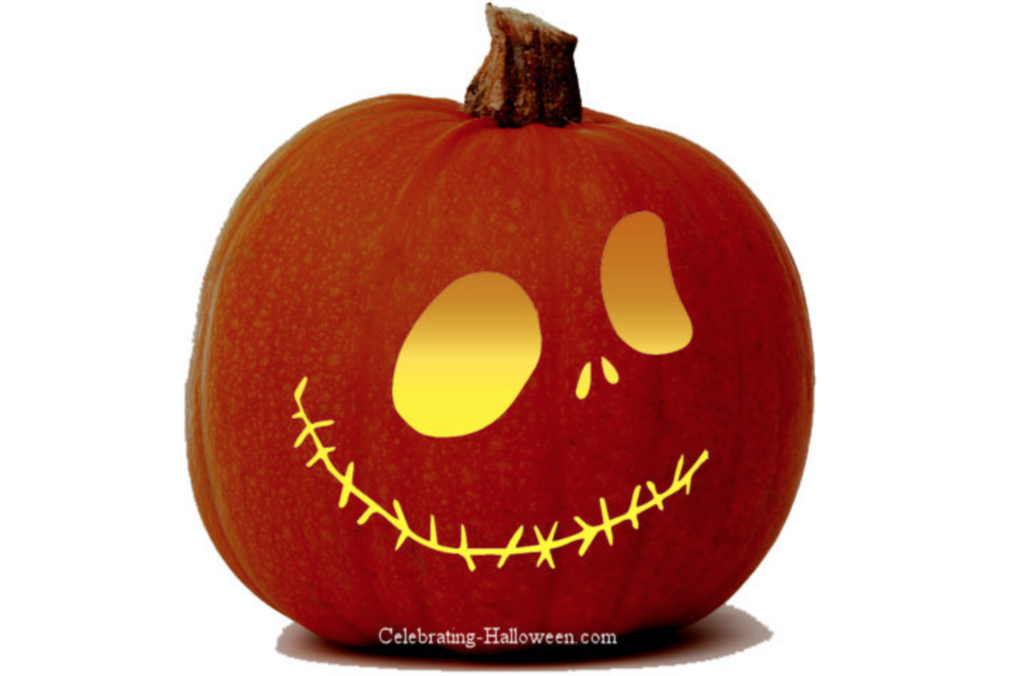 These fantastic jack-o-lantern patterns are perfect to spice up your porch this Halloween.
26. Skeleton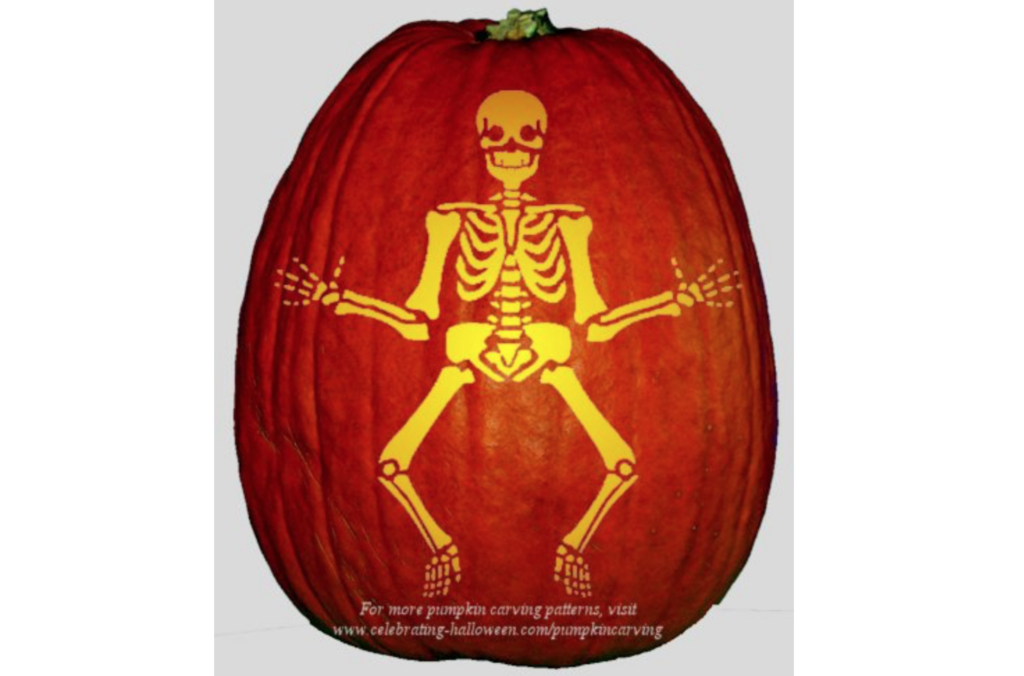 Skeleton's are an iconic symbol of Halloween which makes it an ideal, carving pattern for pumpkins!
27. Haunted House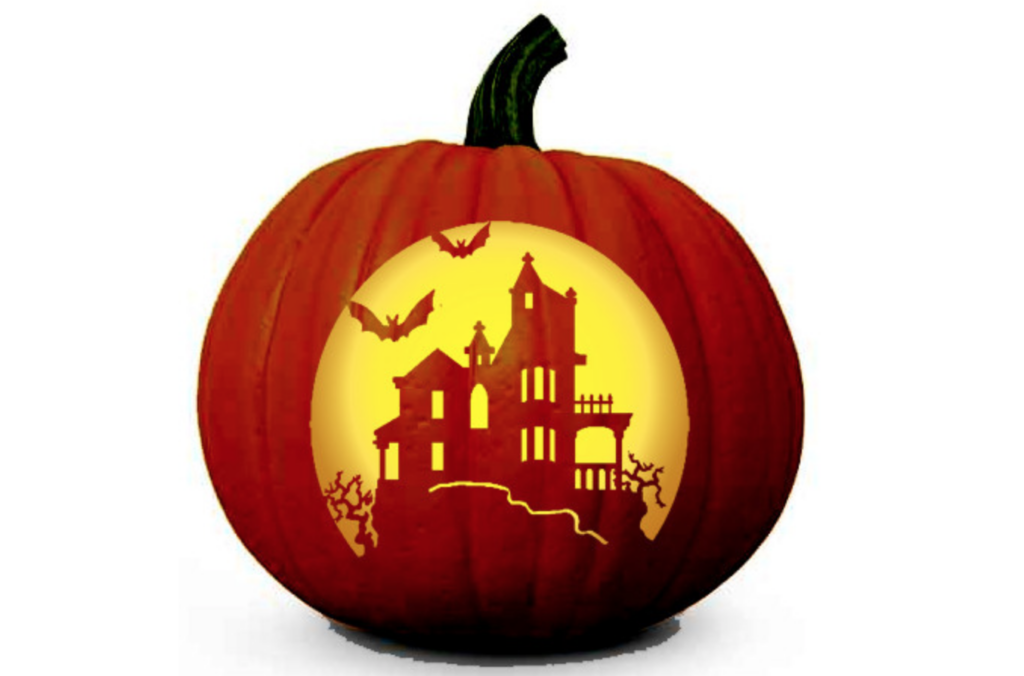 Ooooooo! A scary haunted house is just what you need for a great pumpkin carving party!
28. Graveyard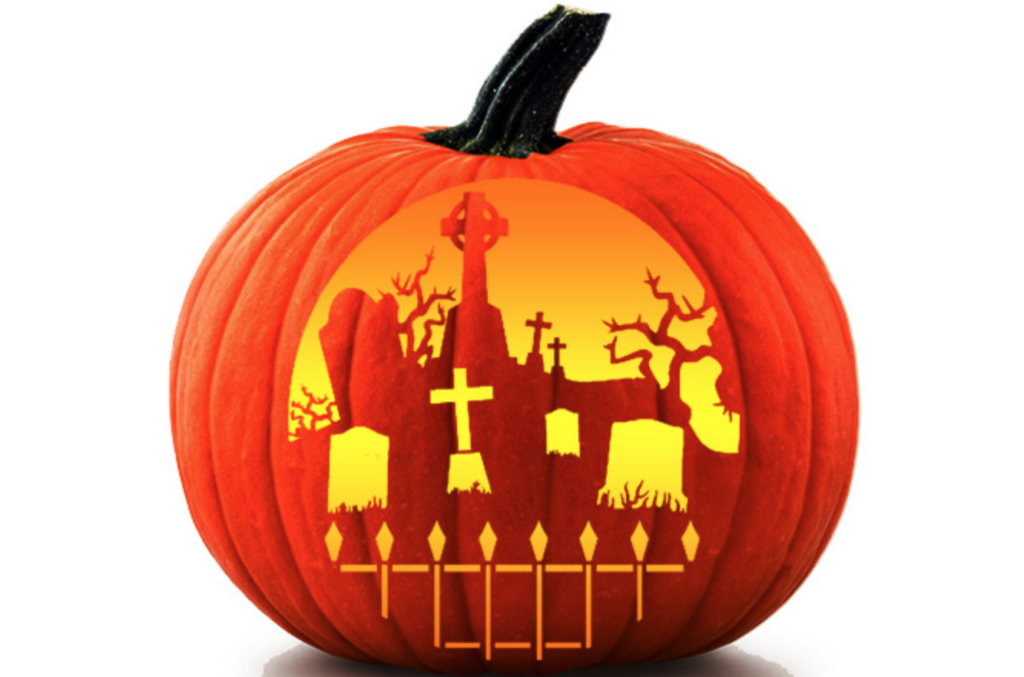 This graveyard carving stencil is perfect for your Halloween pumpkin this year!
29. Howling Wolf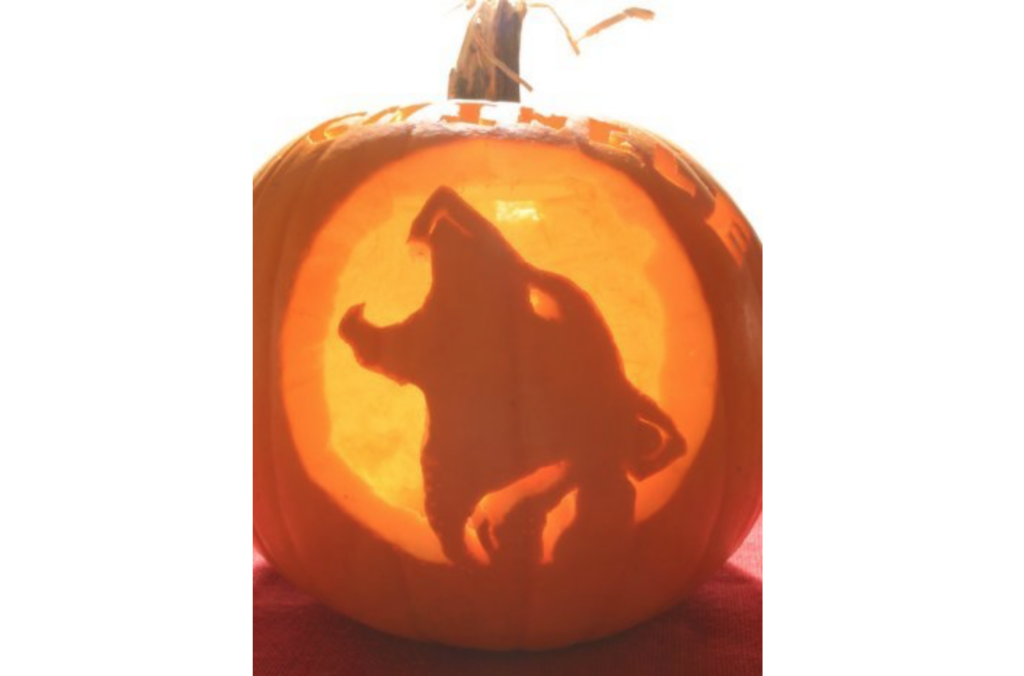 Channel your inner animal with this amazing carving pattern.
30. R.I.P.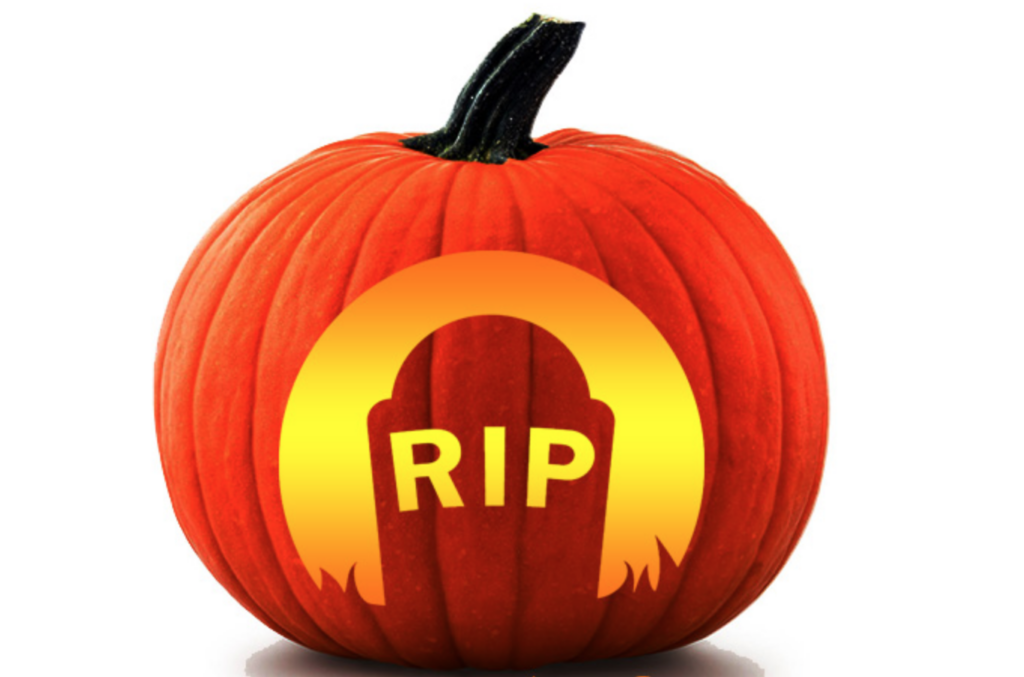 What represents Halloween better than a gravestone? Nothing! So use this amazing pumpkin carving pattern in your Halloween plans this year.
Scary Pumpkin Carving Ideas
If you want a super spooky Halloween theme for your house this year, this is the list for you! These scary, free pumpkin stencils sure are people pleasers.
31. Ghostly Figure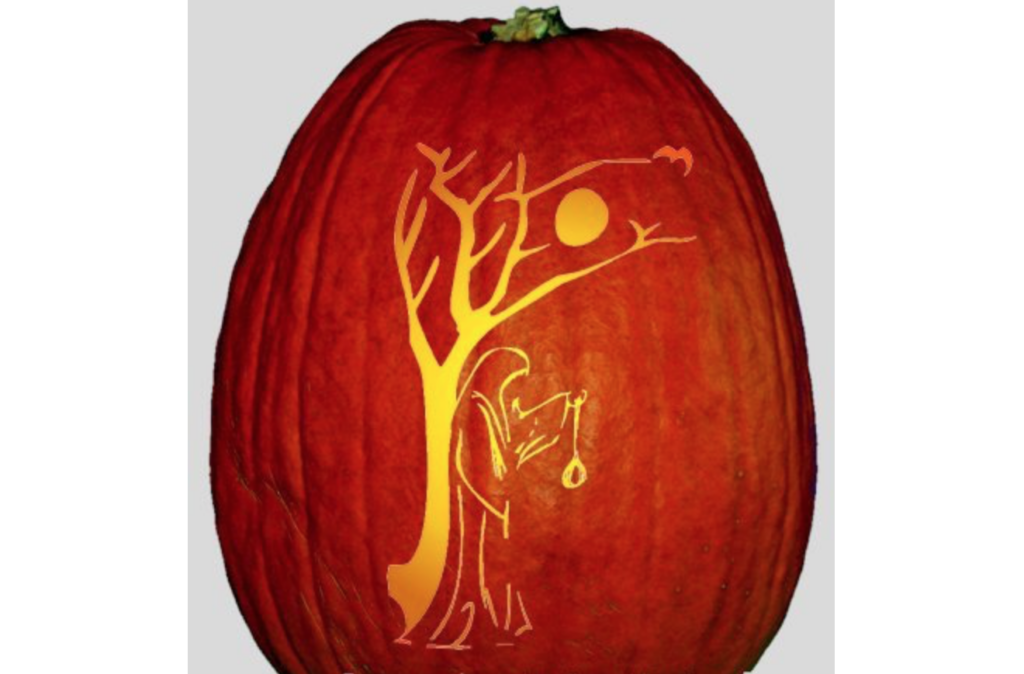 This is the perfect picture if you are looking for a creepy pumpkin.
32. Medusa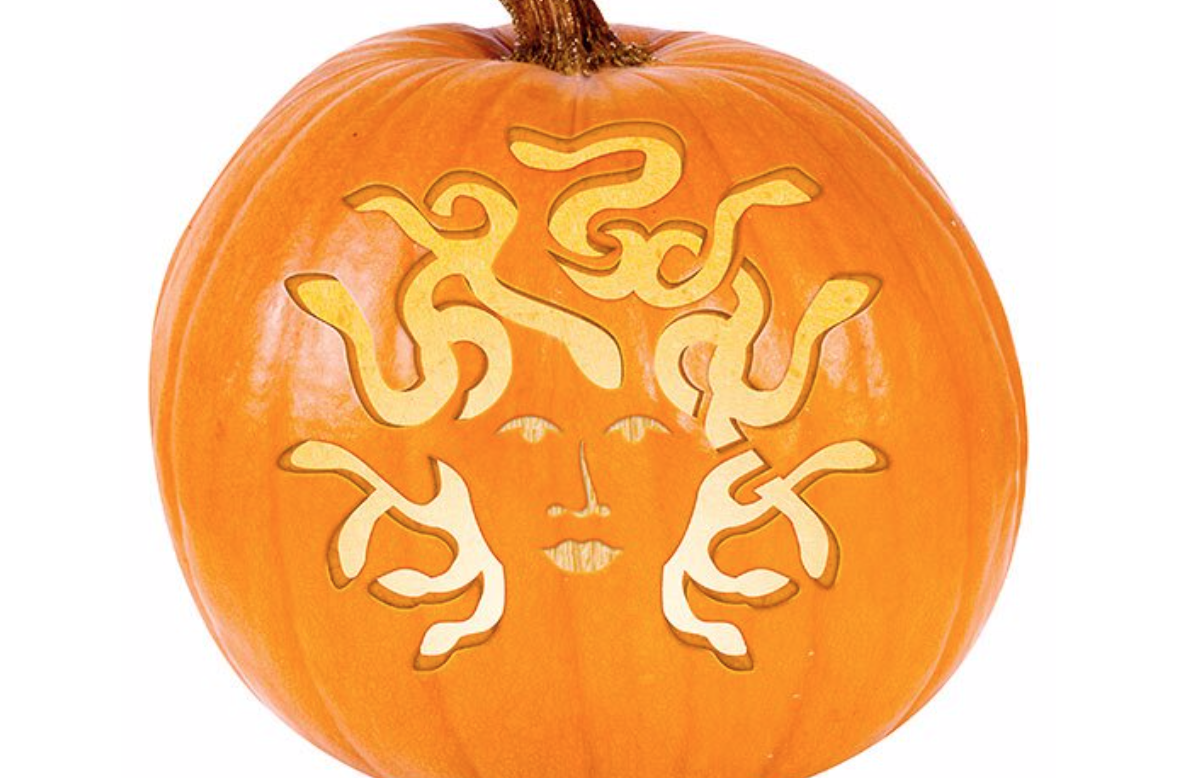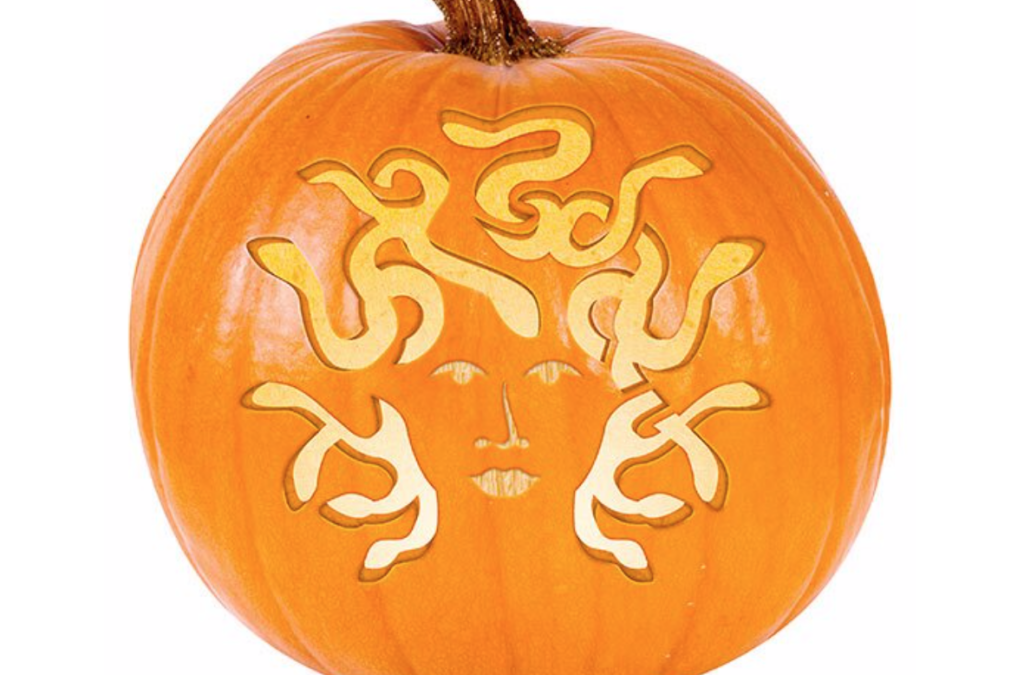 This is a super, scary, pumpkin face that will make your pumpkin carving a hit!
33. Skull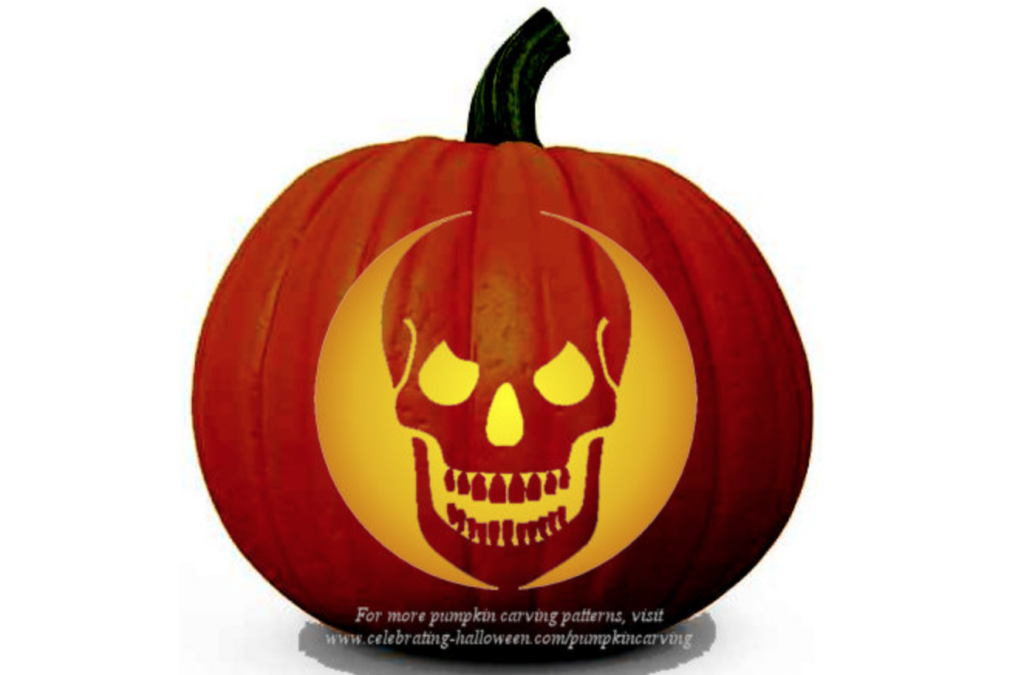 Scare your neighbors with this great skull carving pattern.
34. The Grim Reaper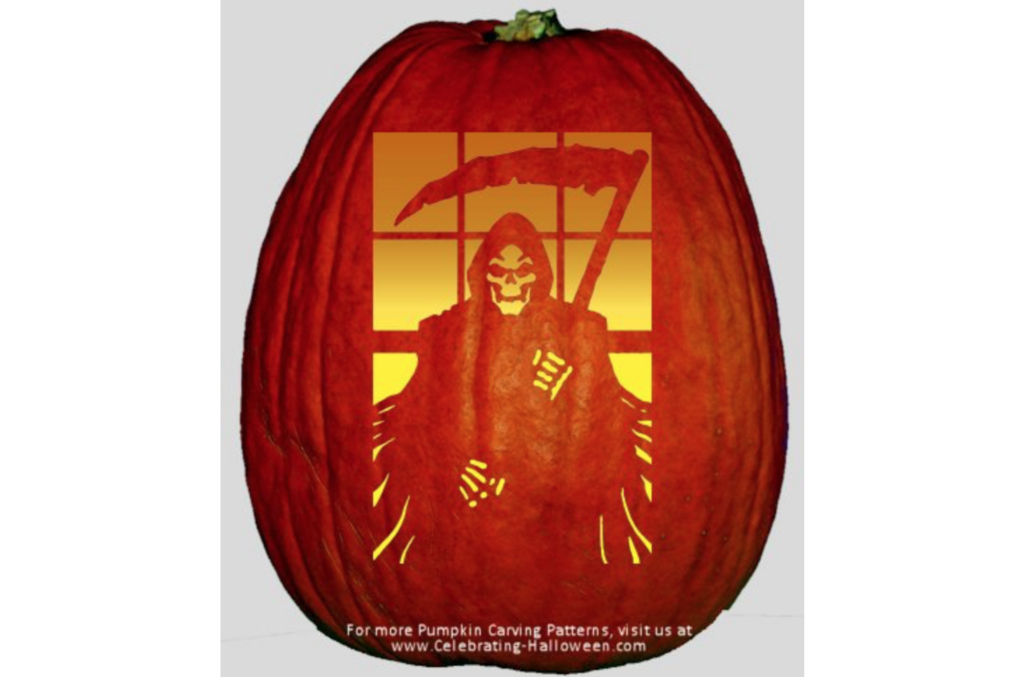 Seriously, this is a super scary, carving pattern…which I LOVE!
35. Scary Gargoyle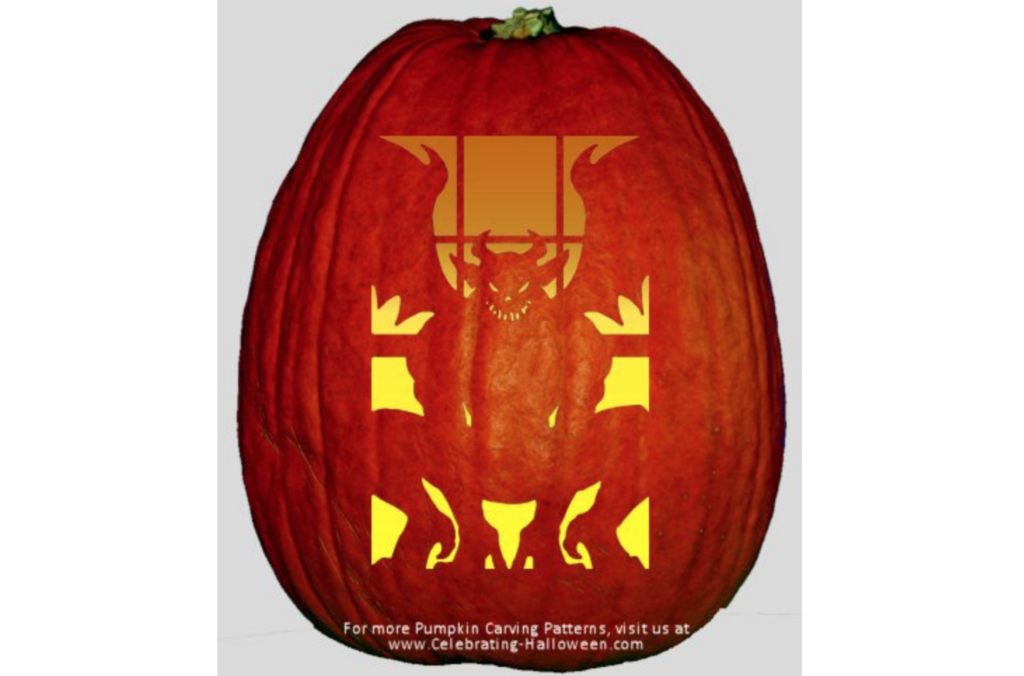 It doesn't get much scarier than this scary gargoyle carving pattern.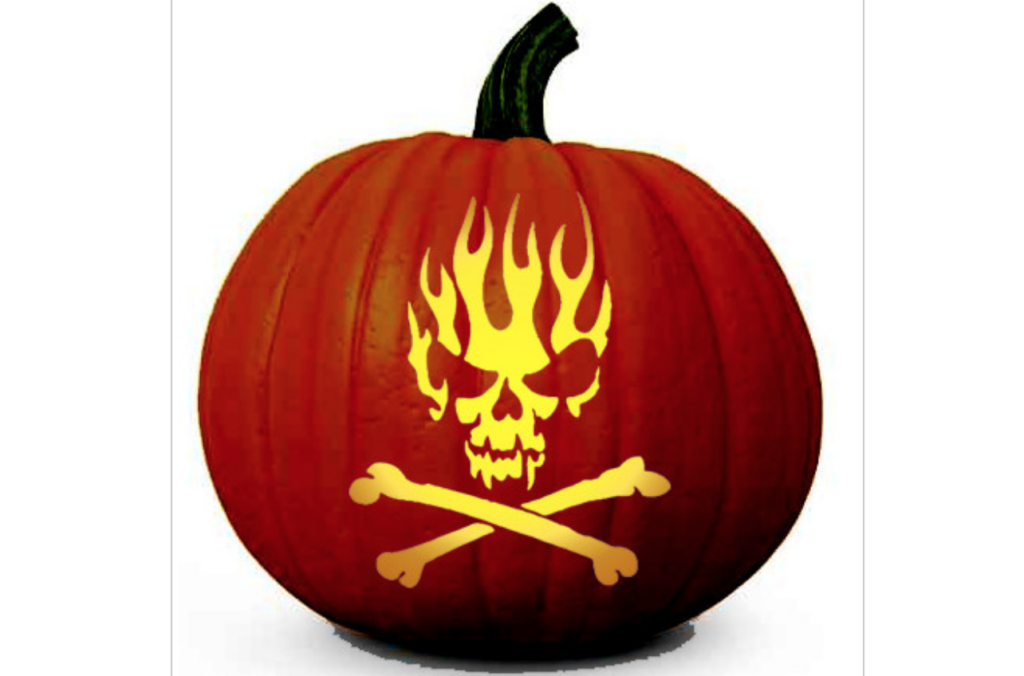 Take the normal skull to the next 'scary' level with these flames coming out of the skull in this pumpkin stencil.
37. Glare Stare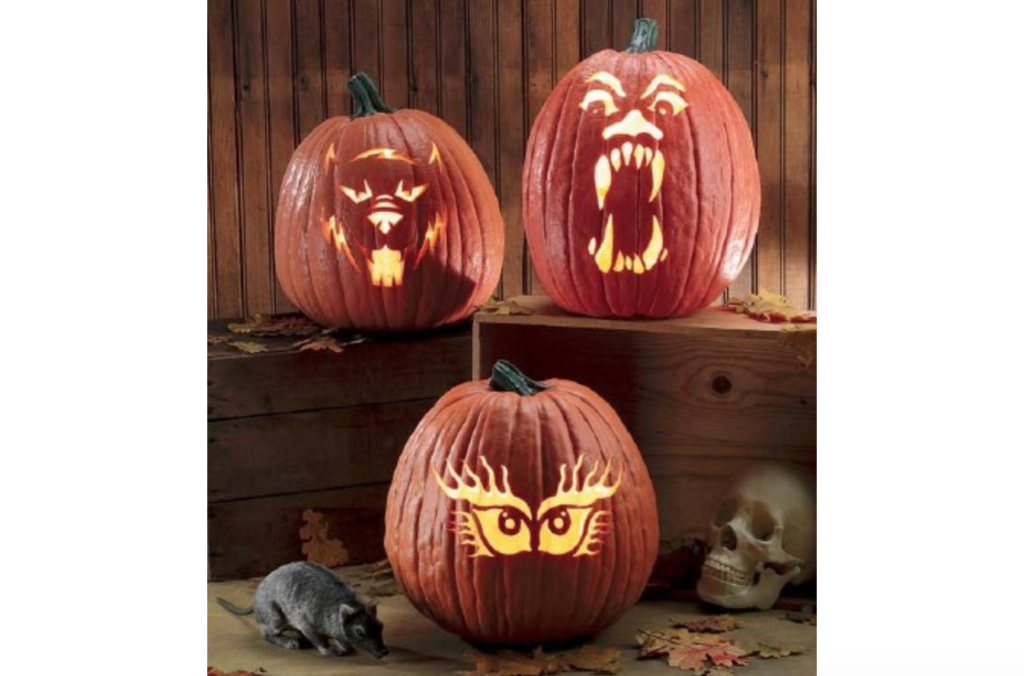 This super, scary stare is just what you need to make your Halloween extra intimidating.
38. Hand Reaching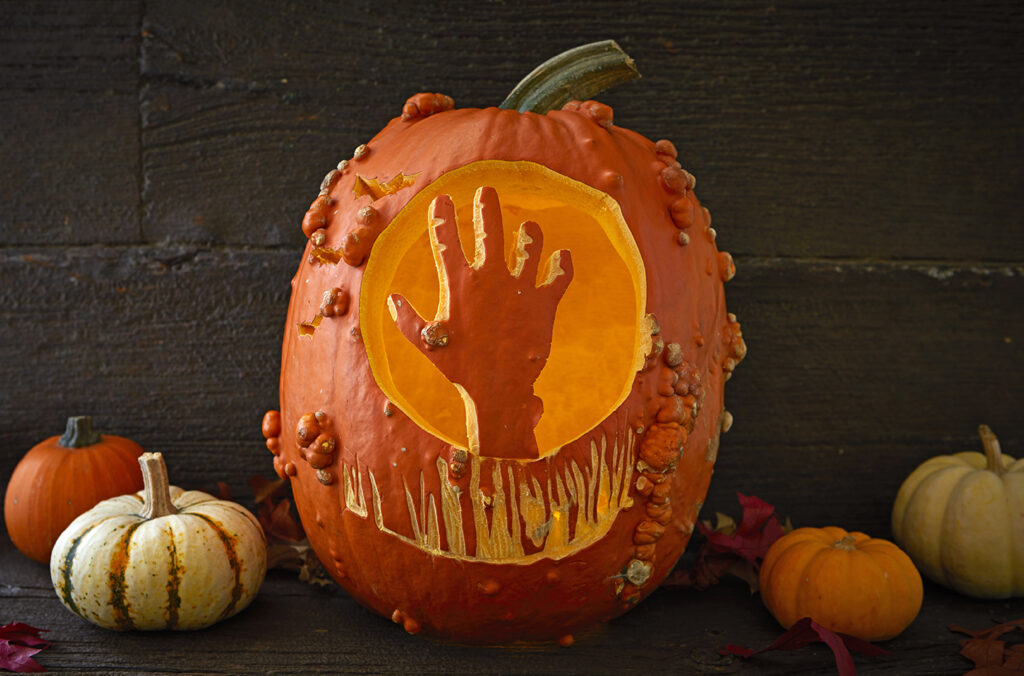 Easy enough for a beginner, but creepy enough to make it perfect for your Halloween pumpkin carving party!
39. Vampire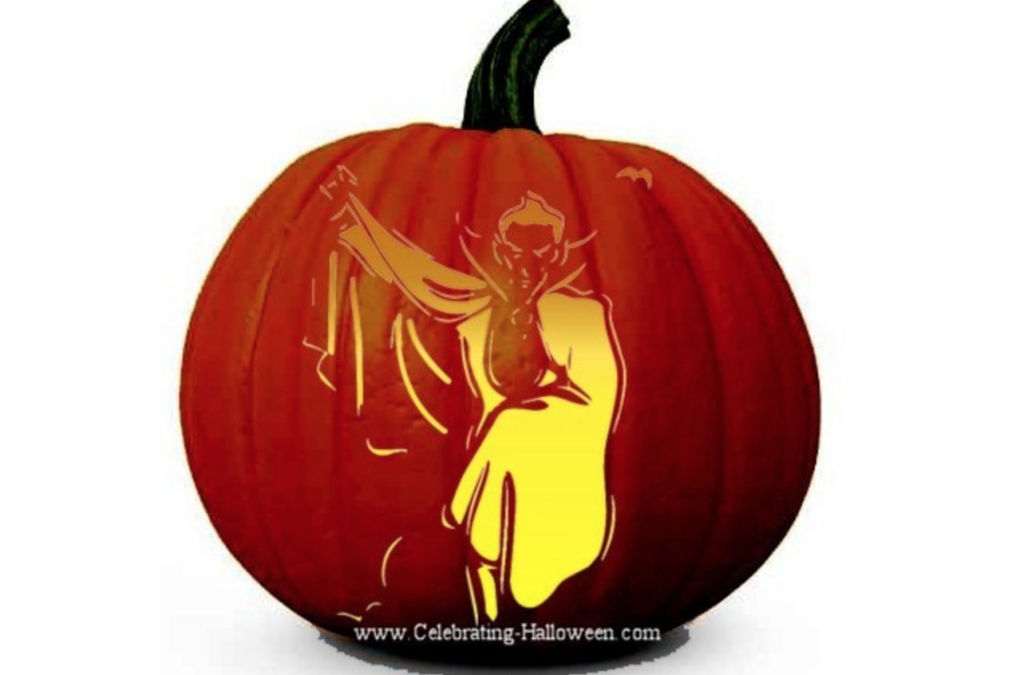 What's Halloween without a vampire? Complete your Halloween with this wonderfully spooky vampire carving stencil.
40. Scary Clown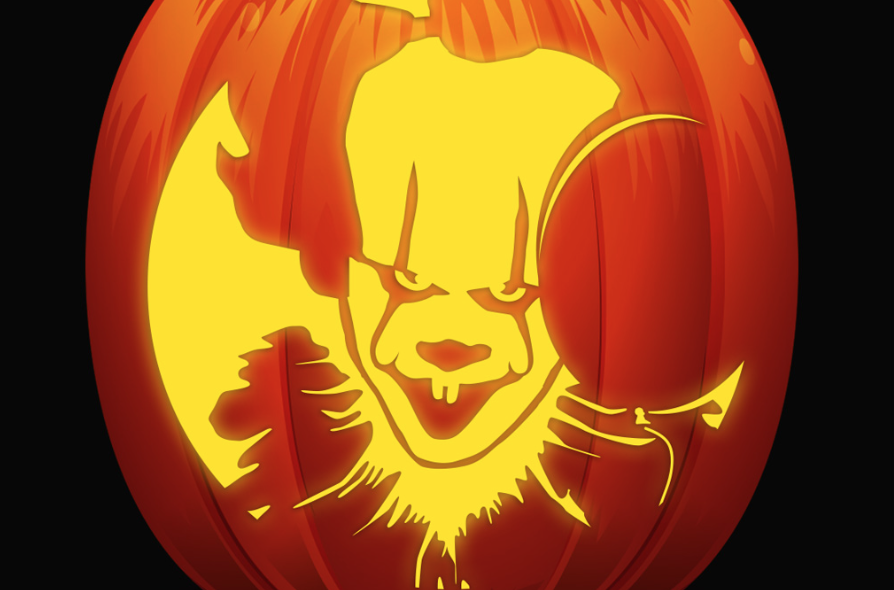 This Pennywise stencil is the perfect scary pumpkin carving pattern!
41. Freddy Krueger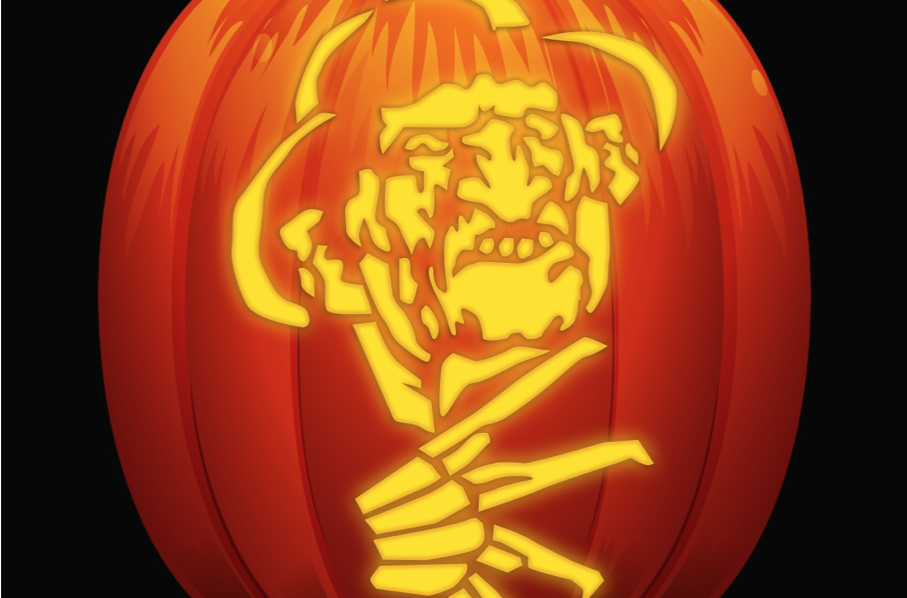 This creepy classic is great for a scary pumpkin carving.
42. Scary Face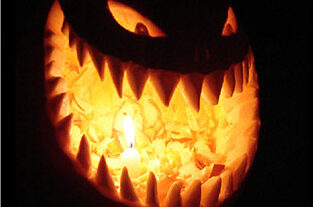 Ooooo…this creepy face carving pattern is super spooky and awesome!
43. Green Witch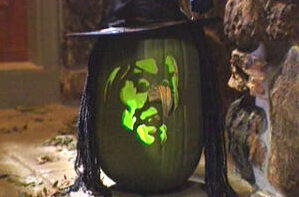 There is just something super creepy about witches. This great carving pattern is no exception!
44. Monster Lady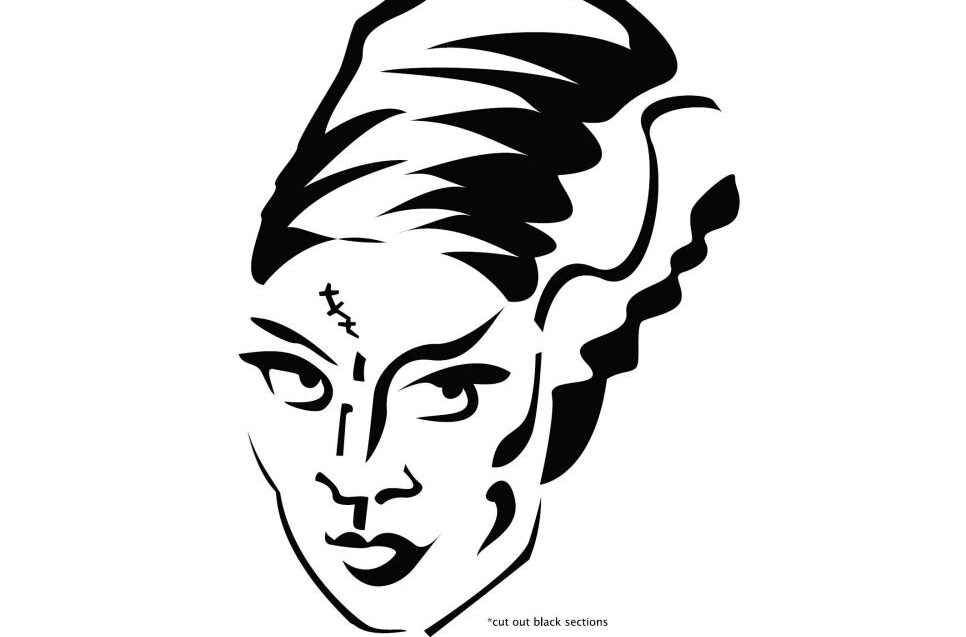 This pumpkin pattern of a lady monster is cool and creepy!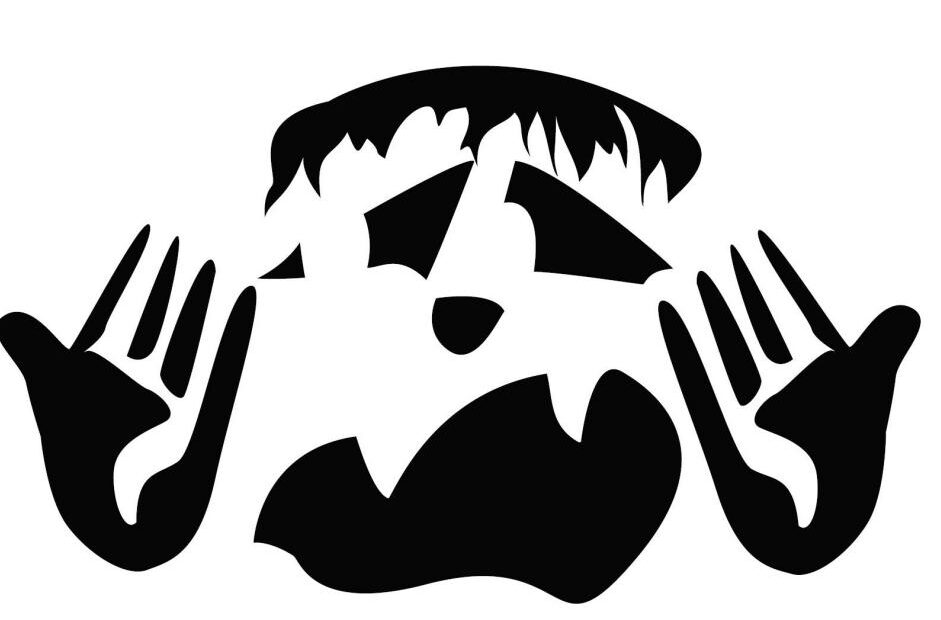 Use this super scary Frankenstein carving pattern on your Halloween pumpkin this year to get into the scaring spirit!
TV and Movie Themed Pumpkin Carving Templates
If you love movies and want your favorite characters turned into pumpkin patterns, we have all the free pumpkin stencils you'll need! If you or your kiddos are dressing up as characters, it's also super fun to carve a pumpkin to match their costumes!
46. Chewbacca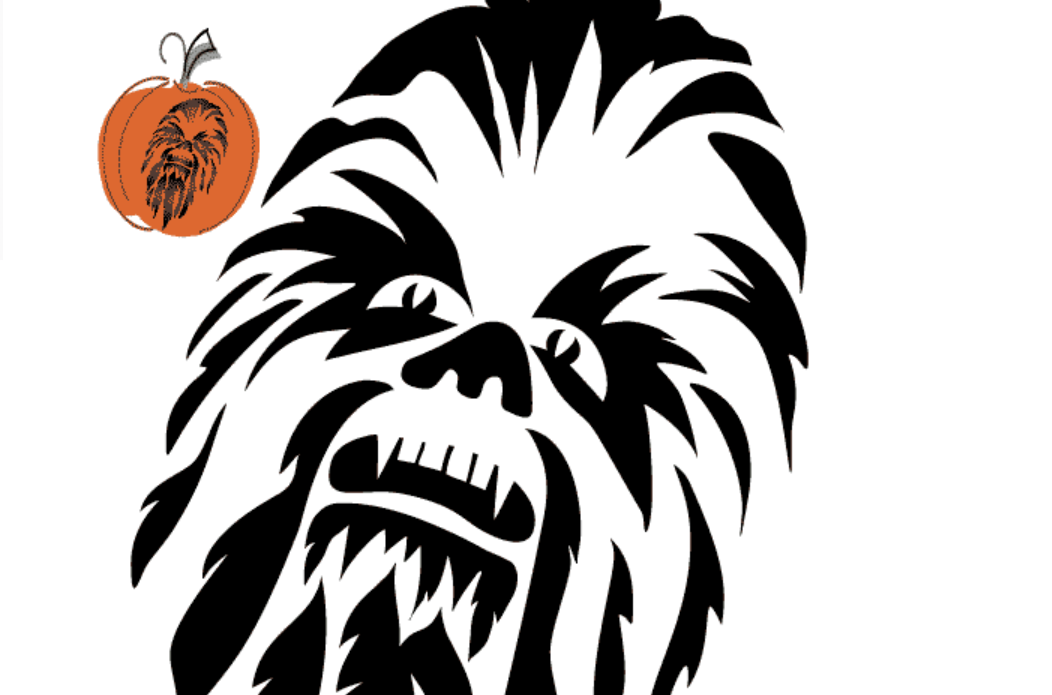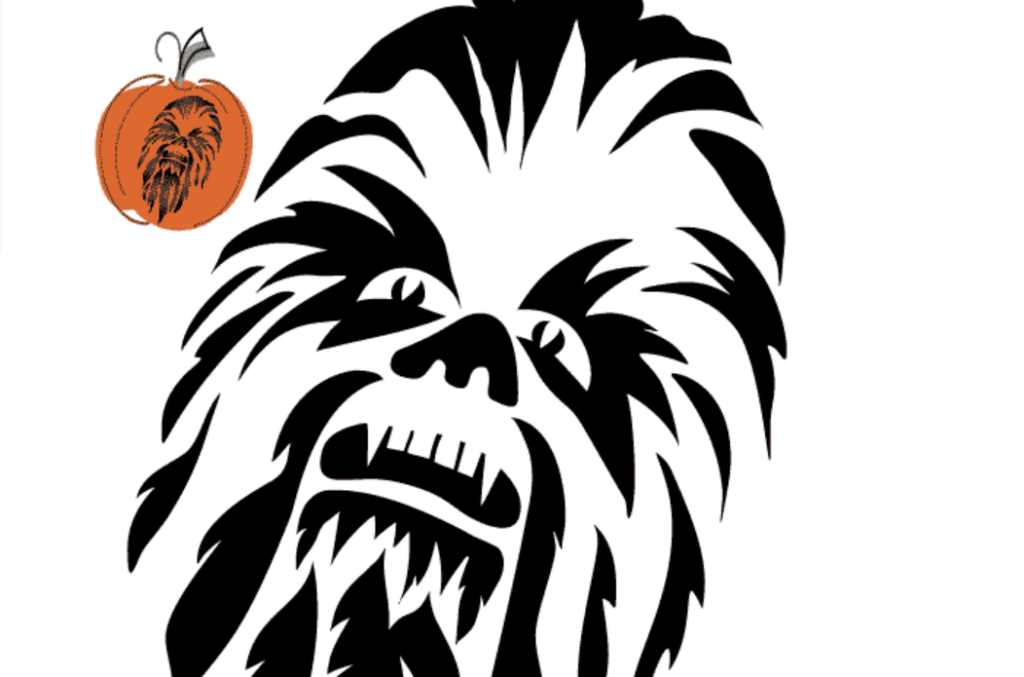 Talk about free pumpkin stencils that are sure to please! A Chewbacca pumpkin is sure to be a crowd-pleaser.
47. C3PO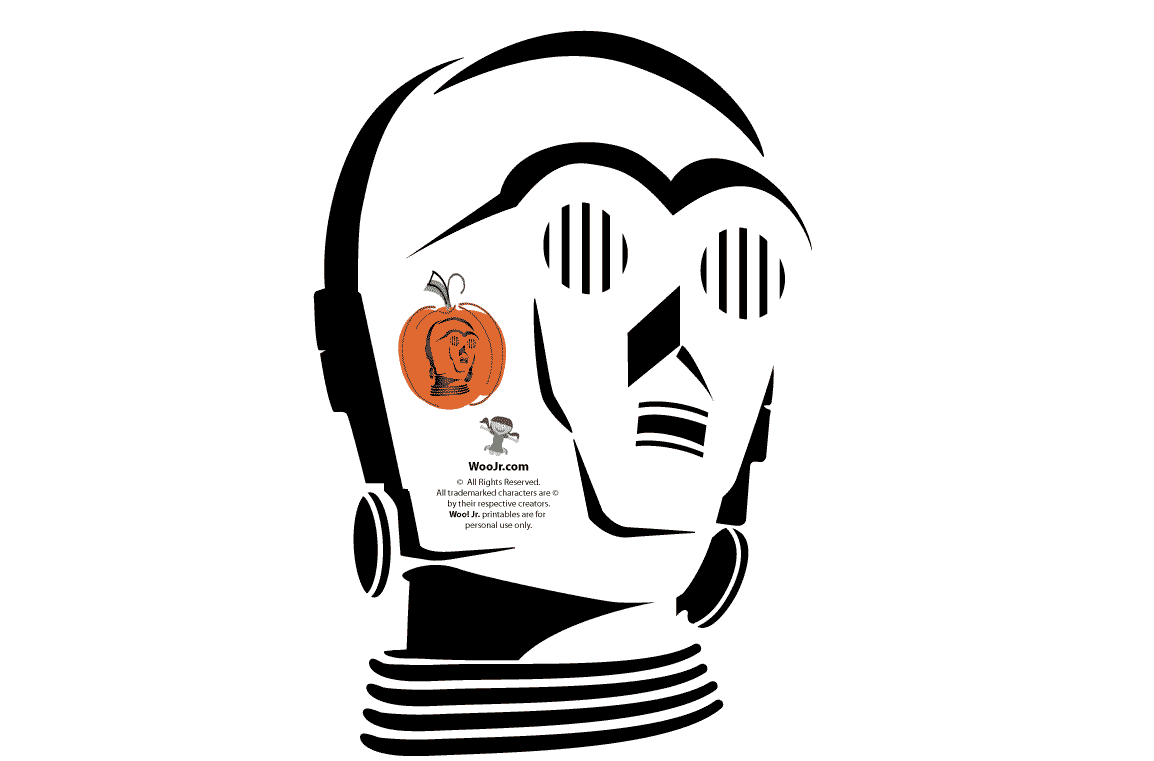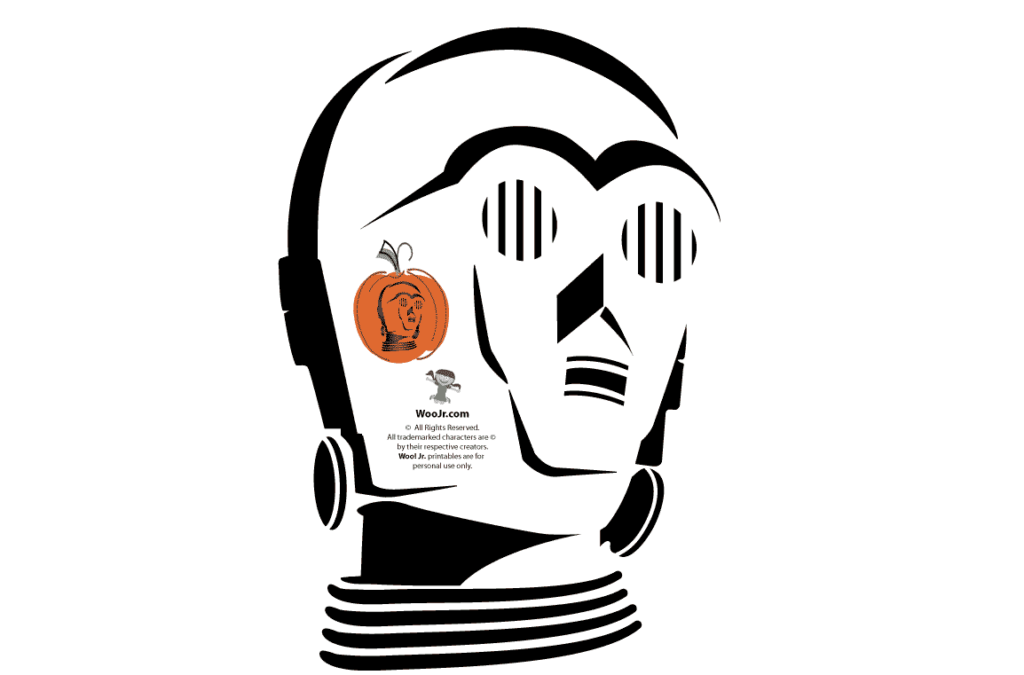 This is the type of Star Wars pumpkin carving pattern that is simple enough to complete, but hard enough that it will impress anyone who walks by!
48. Avengers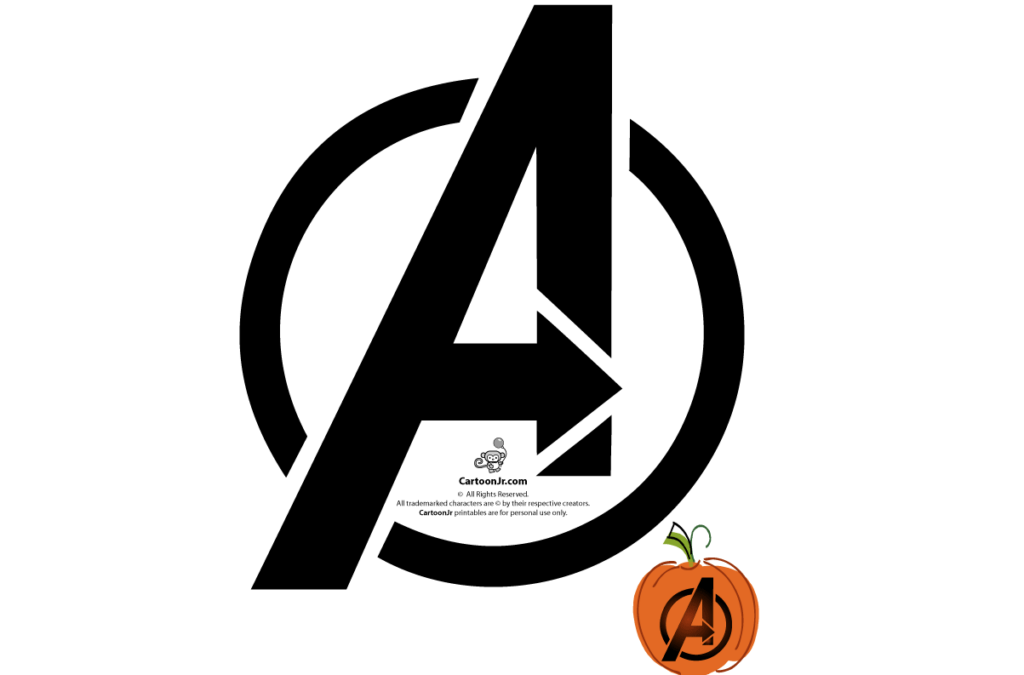 An Avengers pumpkin will certainly make your kids happy! This is an excellent pattern for mini pumpkins!
49. Harry Potter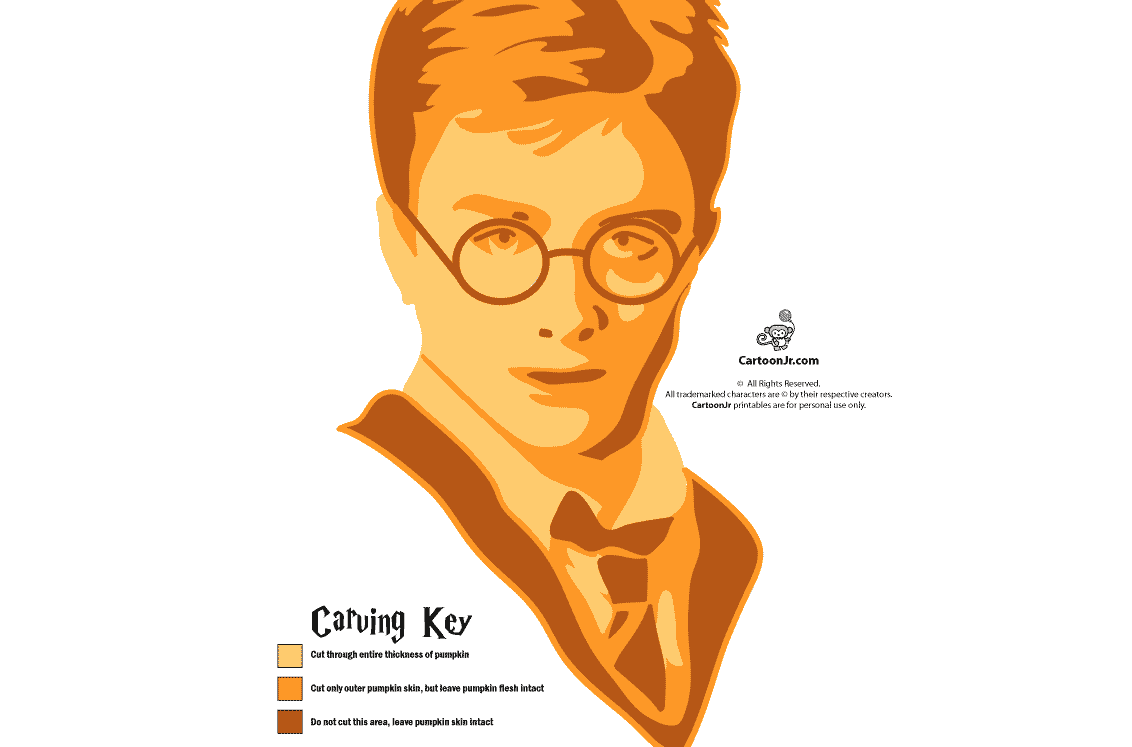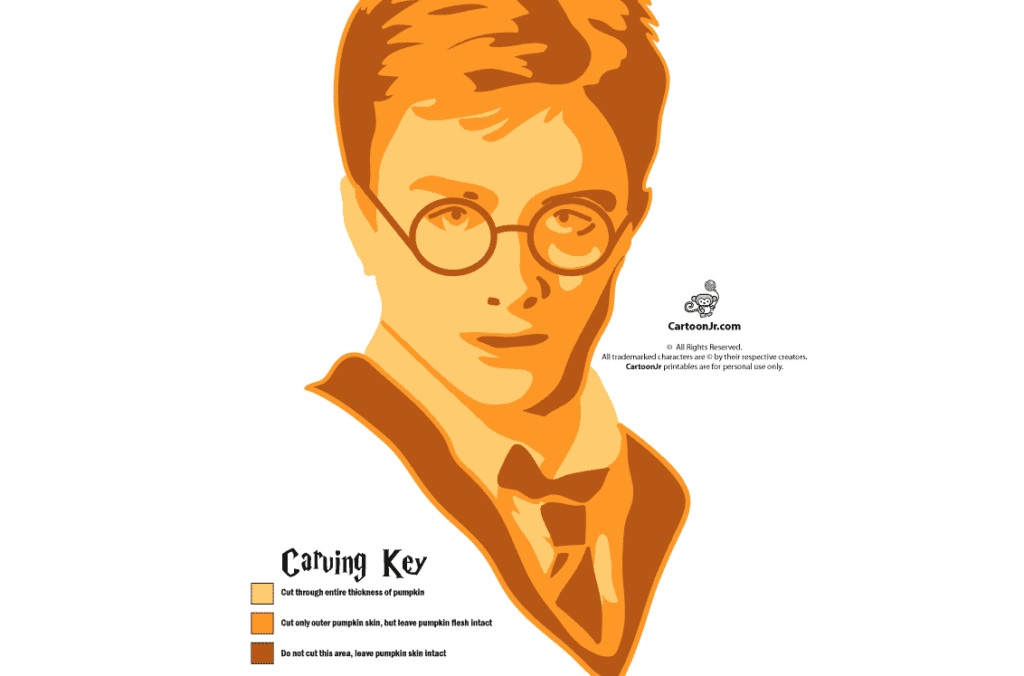 Harry Potter is a classic movie character that is perfect for your carving pattern needs!
50. Darth Vader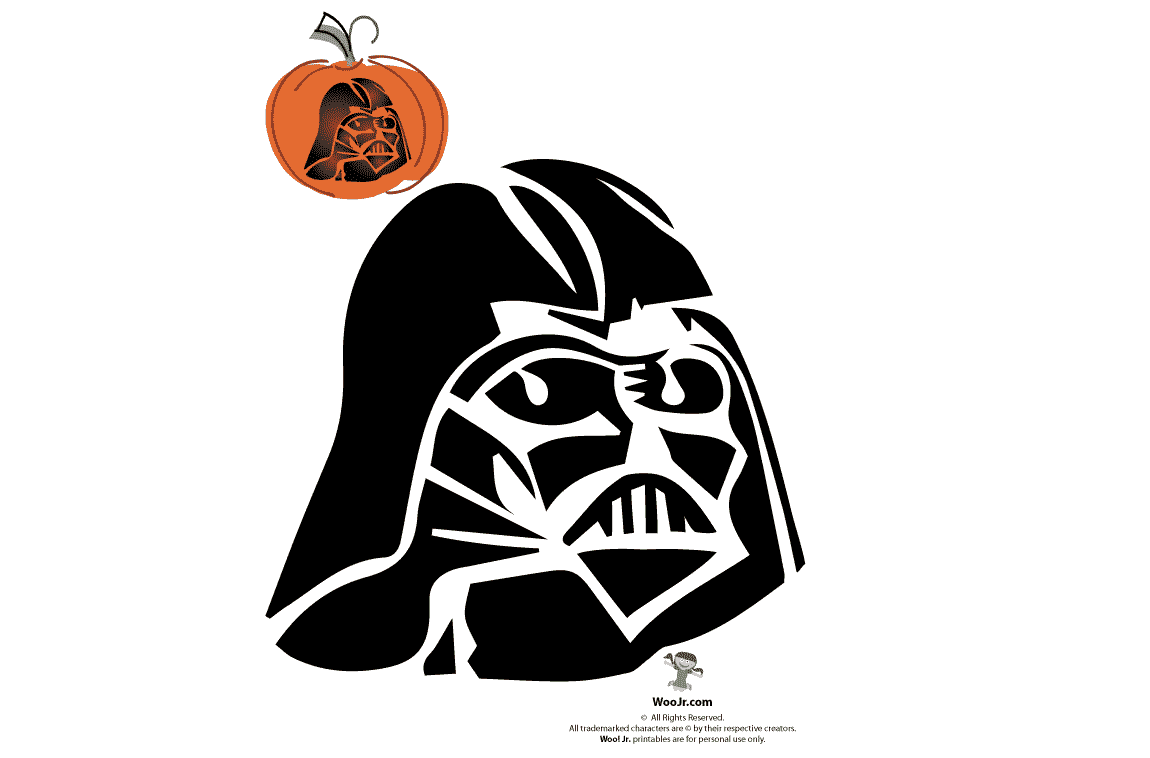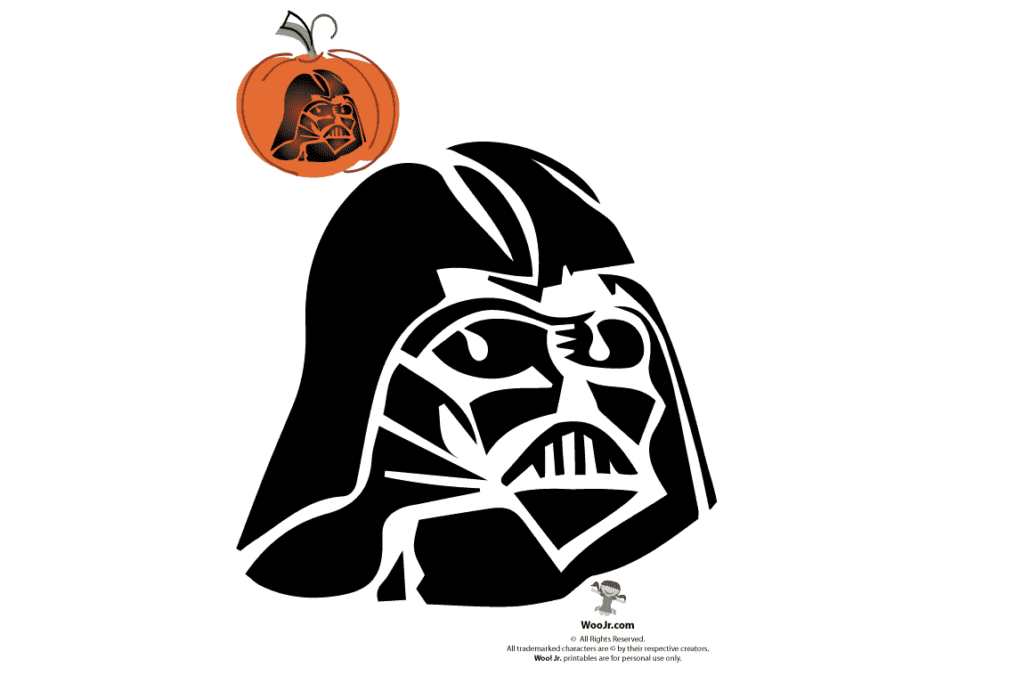 Darth Vader is the most well-known character of the most popular movie series ever created! Have fun carving him into your pumpkin this year!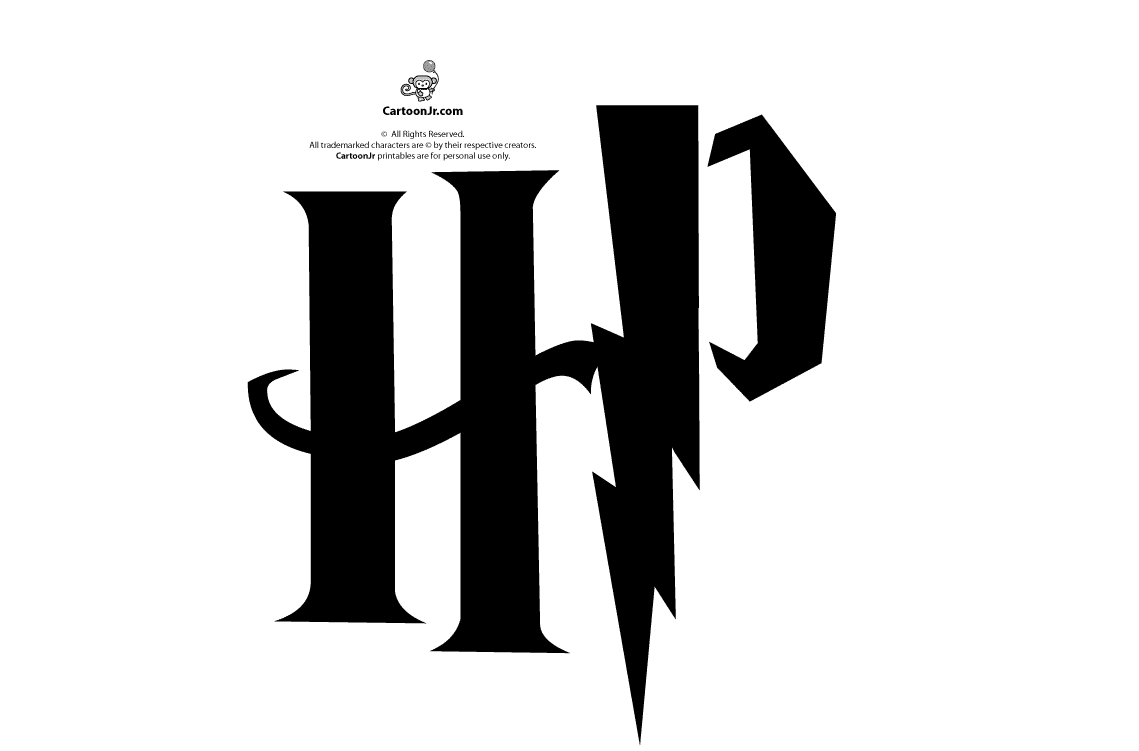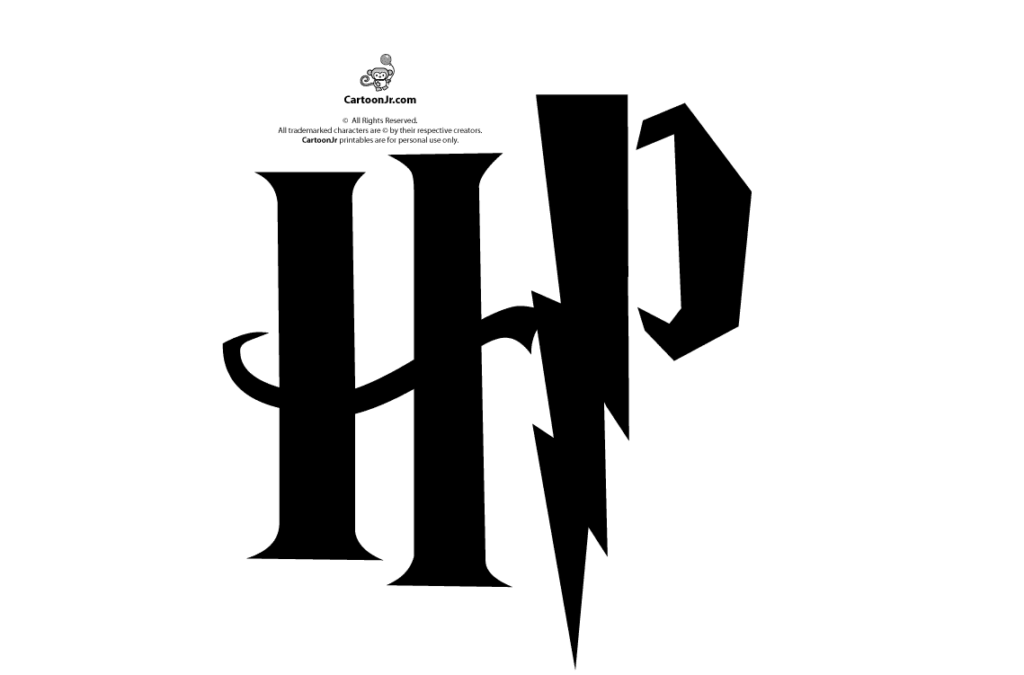 So if carving a Harry Potter face in a pumpkin is sounding a little too hard, give this simple pumpkin pattern a try!
52. Jaws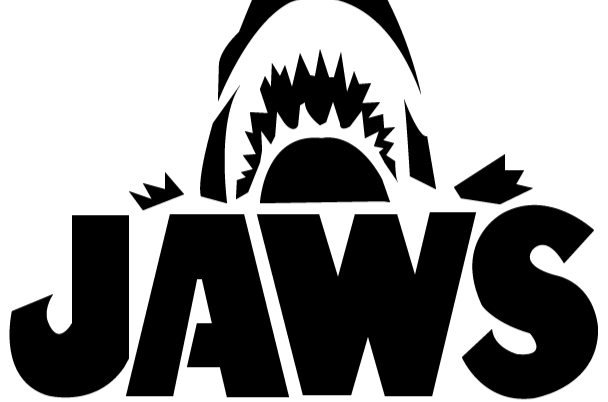 Du-duh, du-duh, du-duh… Come on, you have to go along with me and hear the Jaws theme song when you read this opening. This Jaws pumpkin carving pattern is a great classic movie and had to be a part of this list!
53. Batman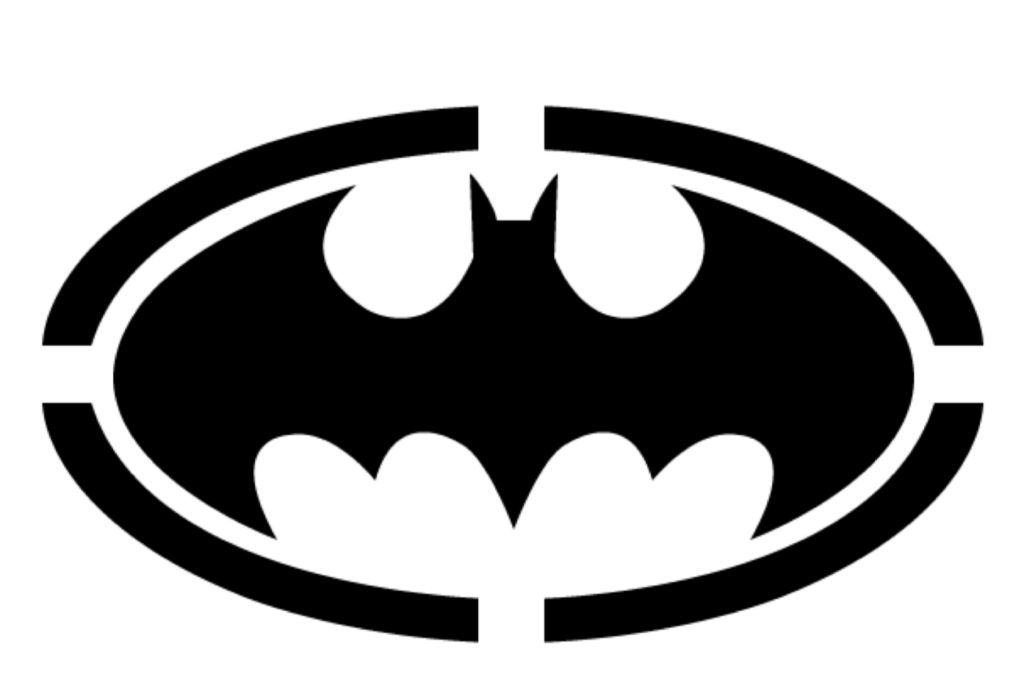 Batman is an absolute classic. So it makes for the perfect free pumpkin carving stencil. Also – this would work great on mini pumpkins.
54. Joker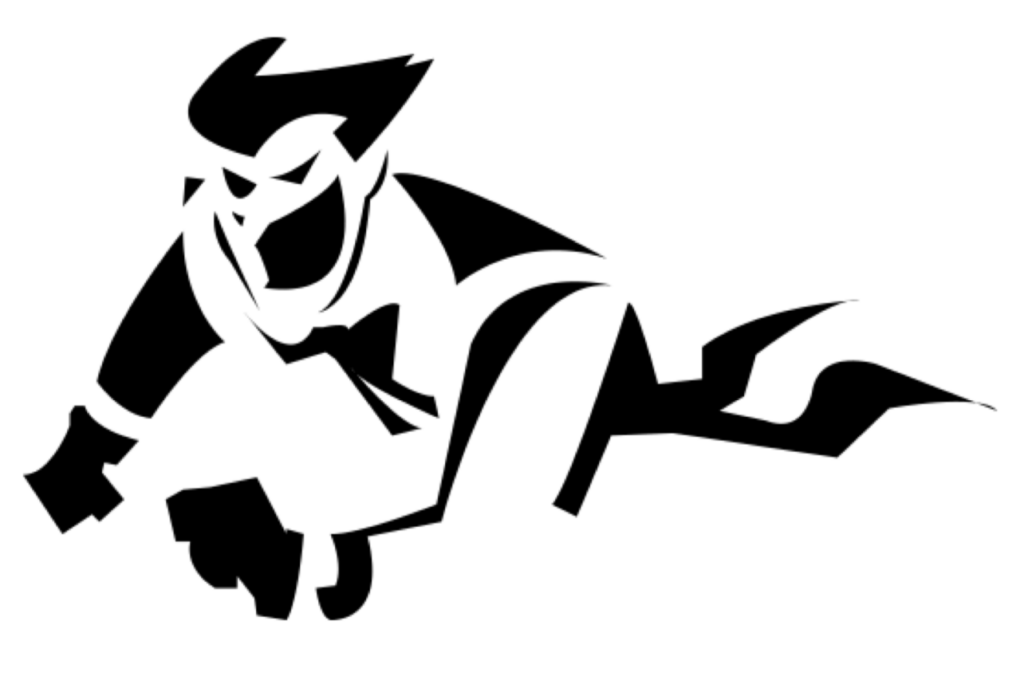 The perfect amount of creepy and cool. This is what free pumpkin stencils are all about!
55. Wonder Woman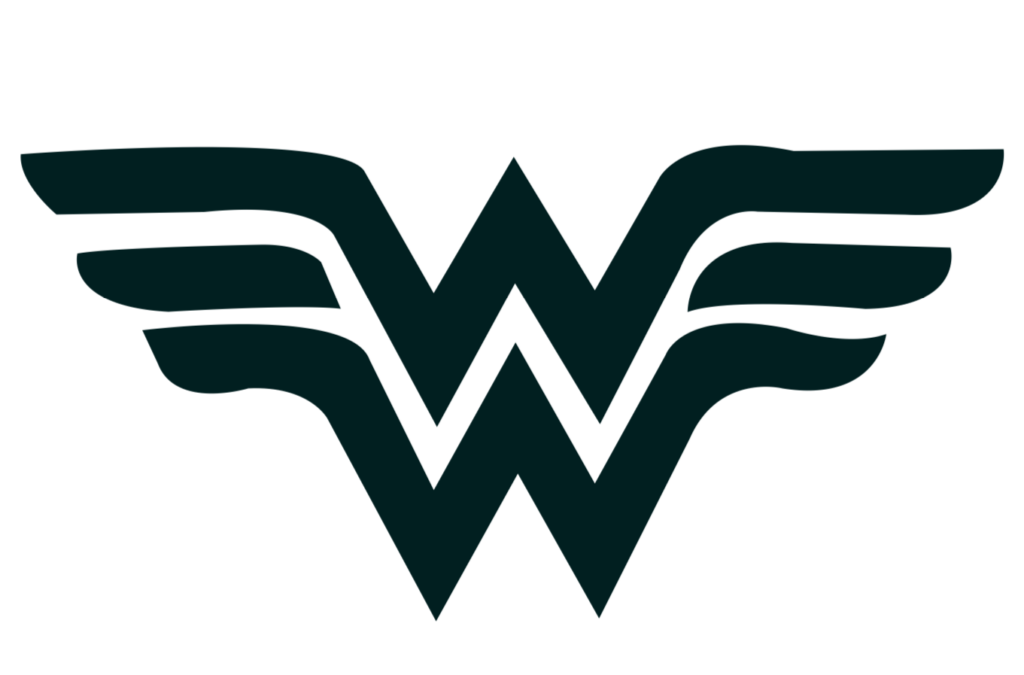 Looking for the perfect pumpkin patterns for your girls to carve? Wonder woman is always a good choice.
56. Dory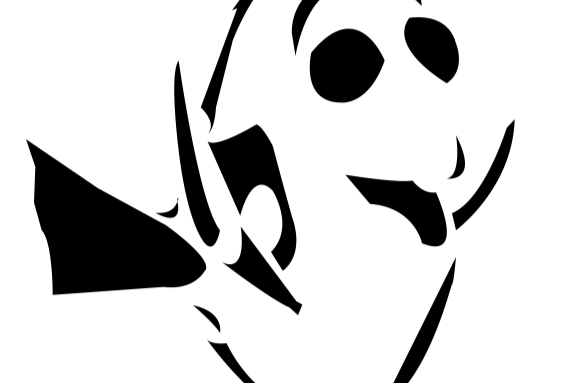 Simple, sweet, and your kids will love how this pumpkin carving pattern turns out!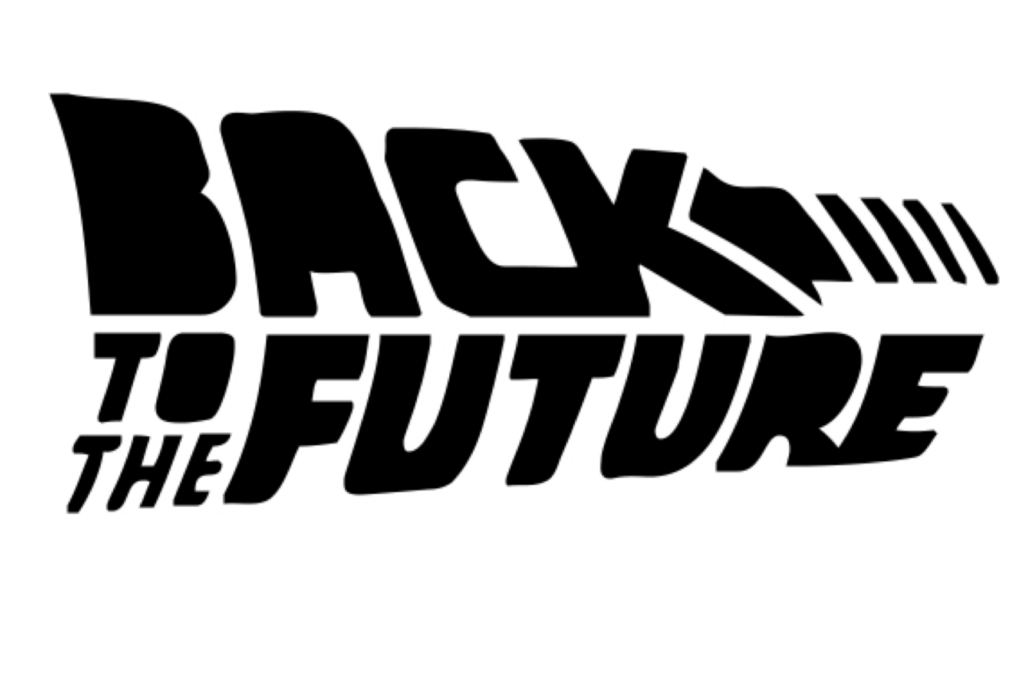 So here's a throwback I know you can get behind! Use this cool design for some serious nostalgia.
58. Olaf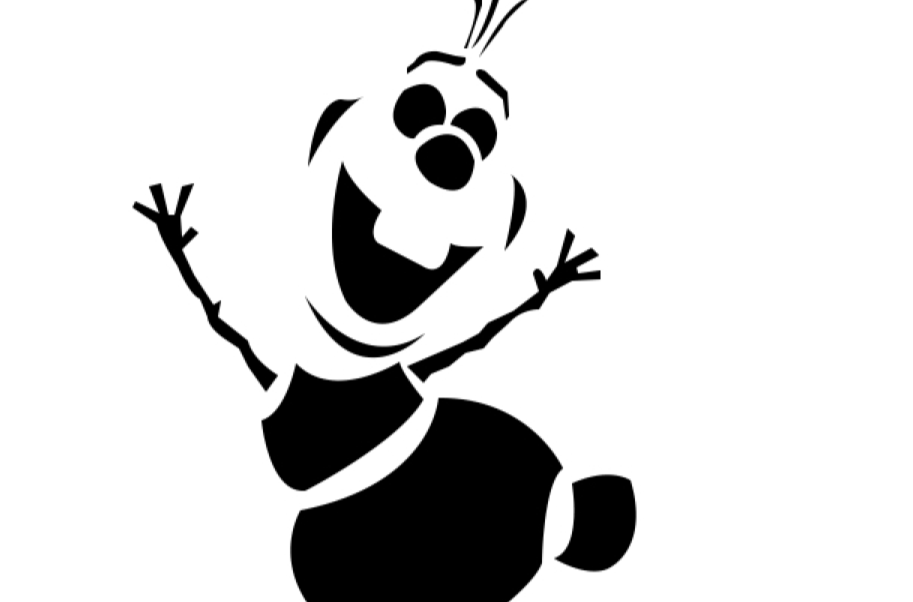 Tell me your kids and neighbors wouldn't love this free pumpkin pattern!
59. Dumbo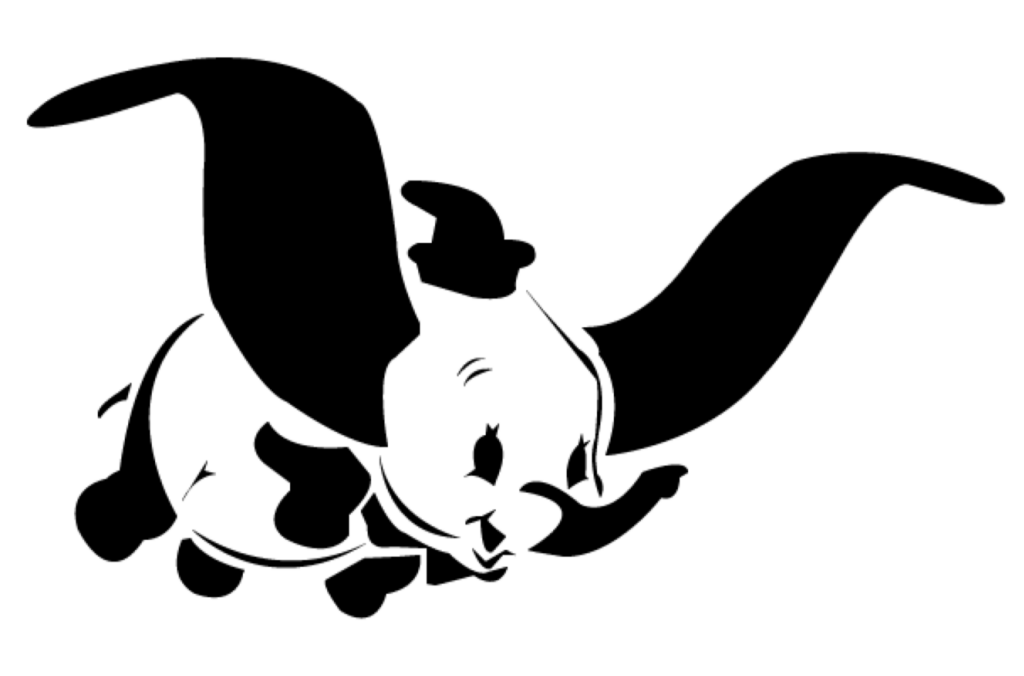 A Dumbo pumpkin would certainly be a cute addition to your doorstep!
60. Ghost Busters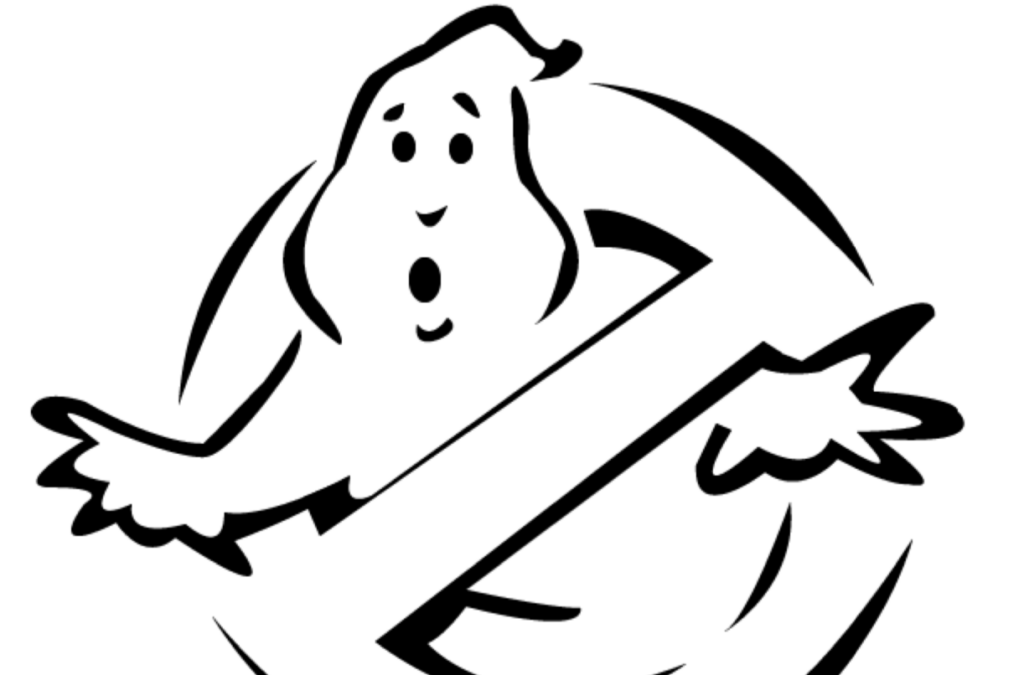 This Ghost Busters pumpkin stencil is certainly on my pumpkin patterns to-do list!
Artistic, Free Pumpkin Carving Stencils
If you like some gorgeous and super creative, free pumpkin patterns, then this is the list for you! These pumpkins are literally works of art. I would put them on a tablescape!
61. Fairy House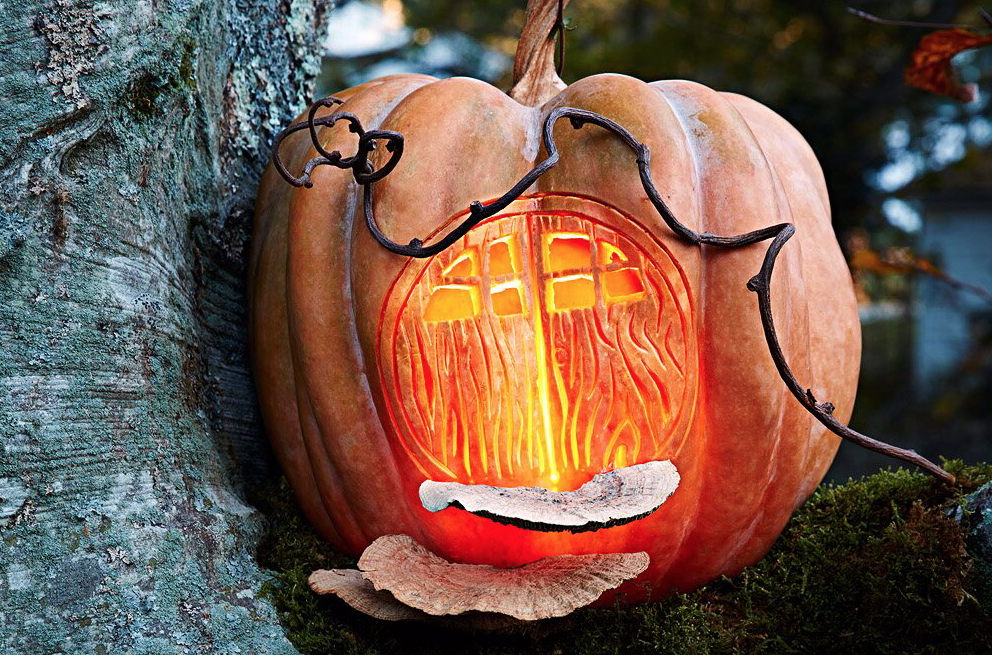 Transform your Halloween pumpkin into an amazing fairy house with this great design!
62. Night Owl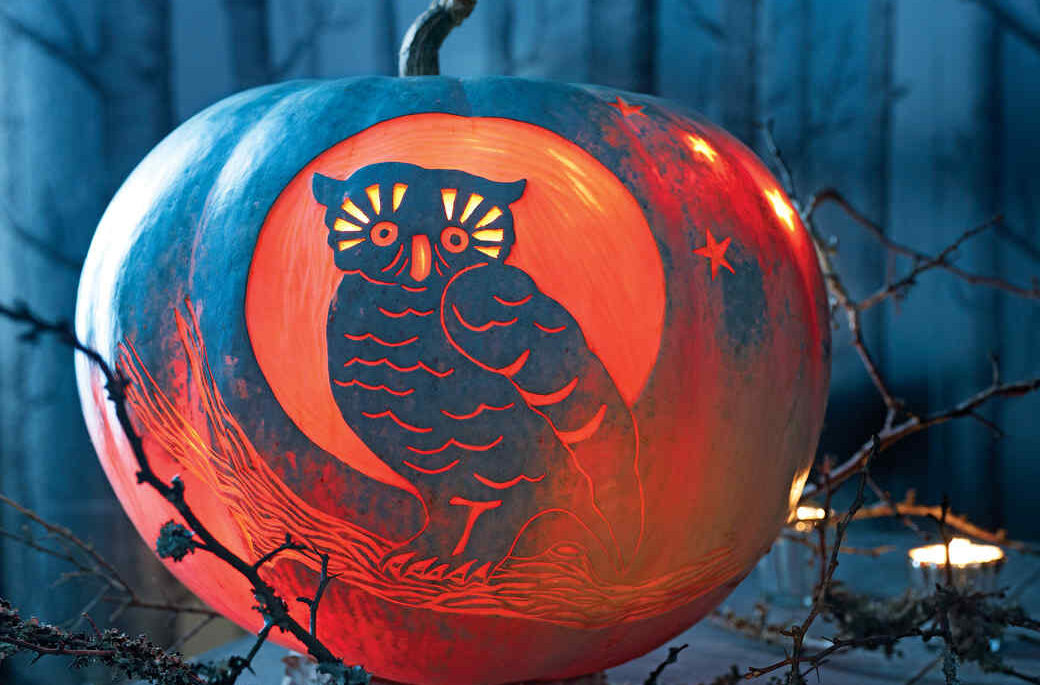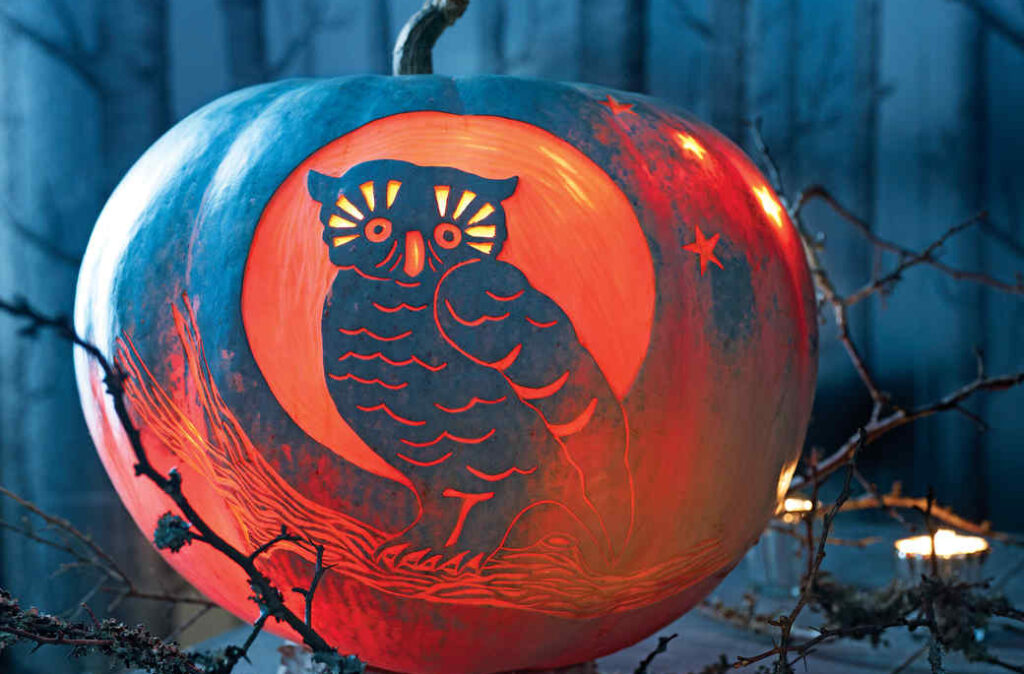 This is a super, creatively designed pattern that would be beautiful when completed.
63. Galaxy Pumpkins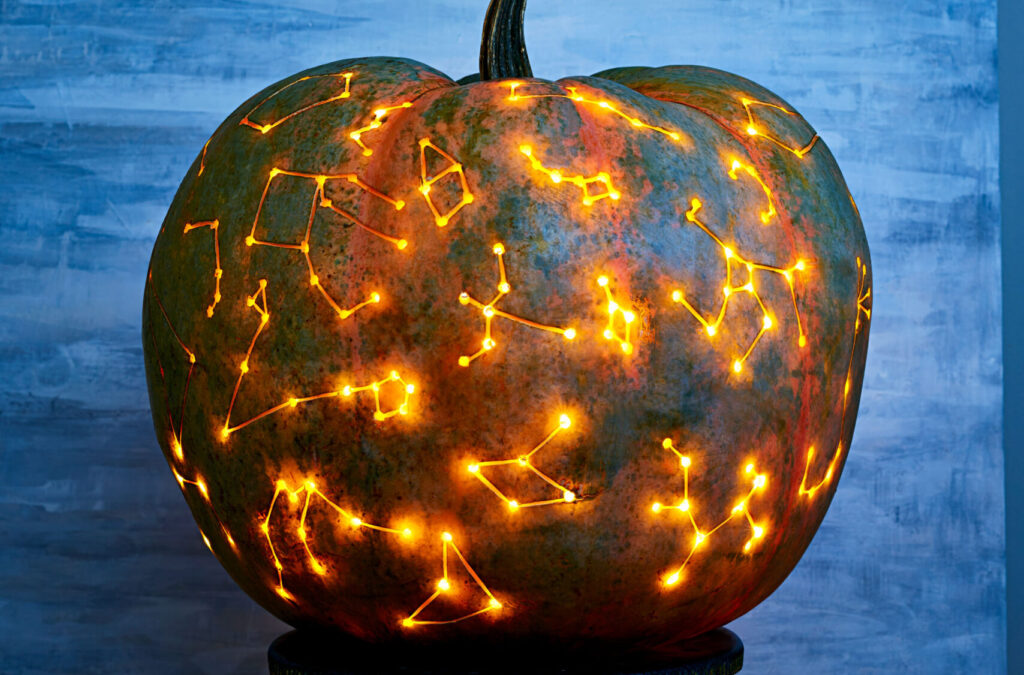 Wow! These are gorgeous and super creative carving pumpkin patterns!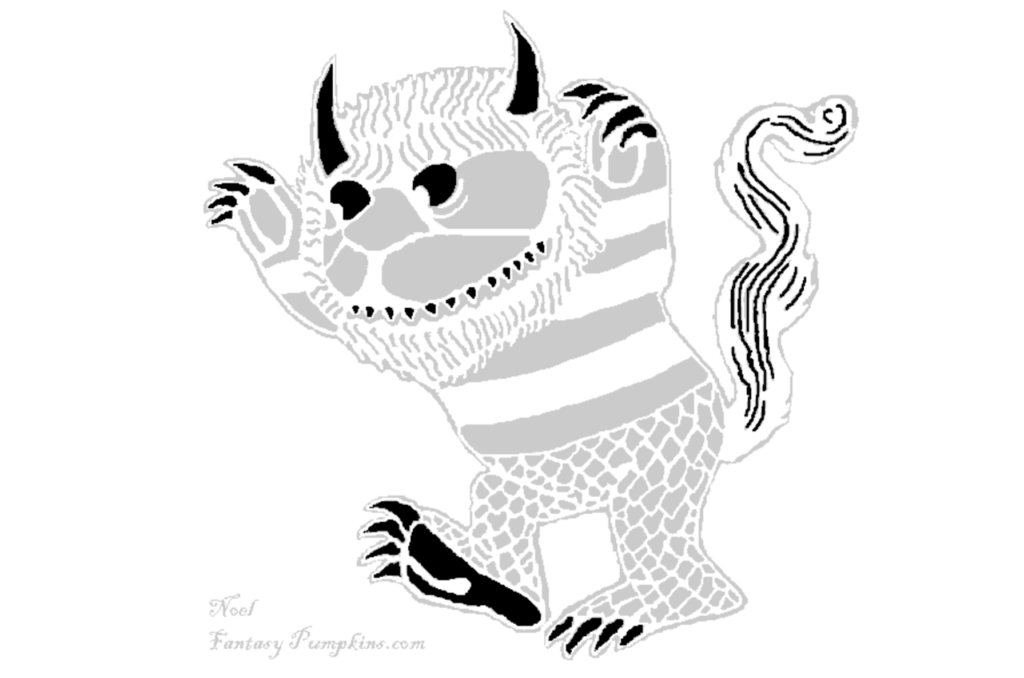 This iconic book comes to life with an amazing pumpkin carving stencil!
65. Nightmare Before Christmas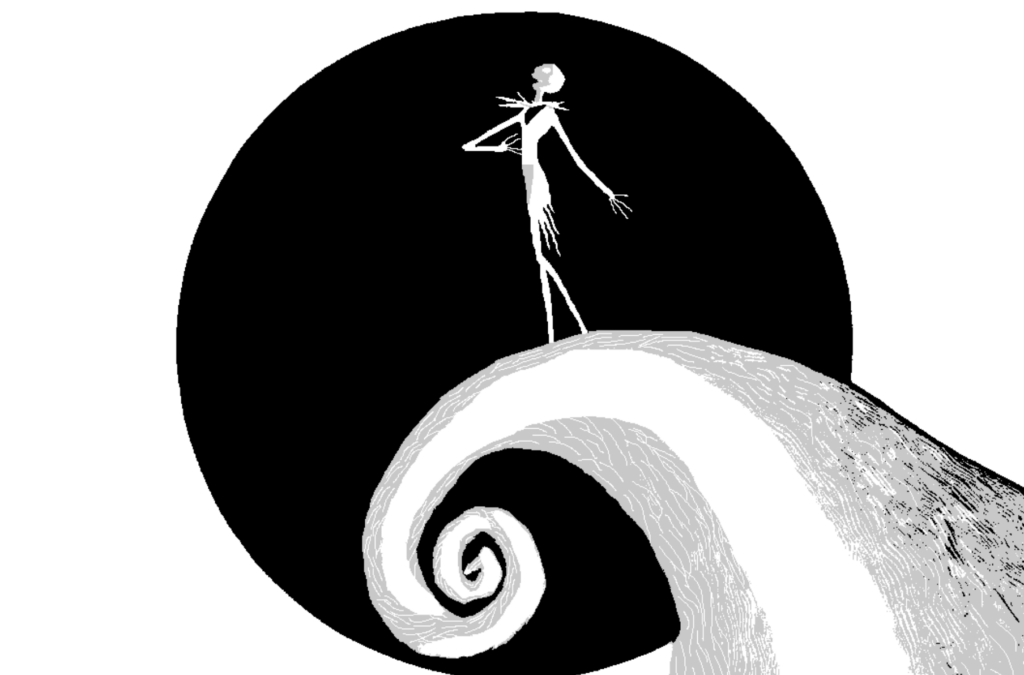 If you don't want to scroll through all the awesome patterns, click here for this specific free pumpkin stencil.
66. Gourd Owls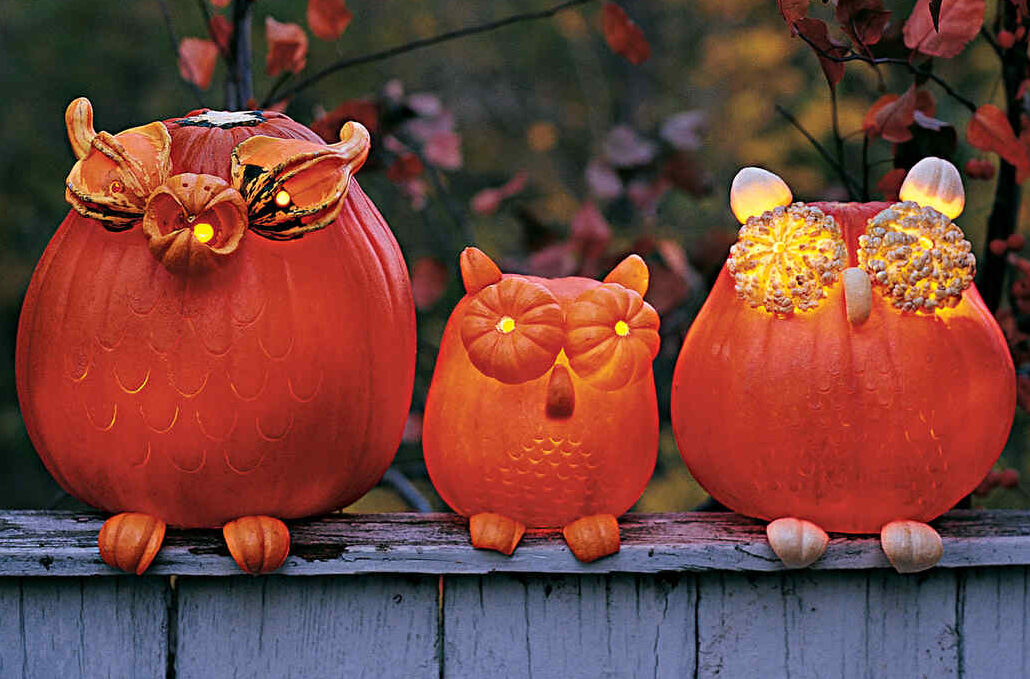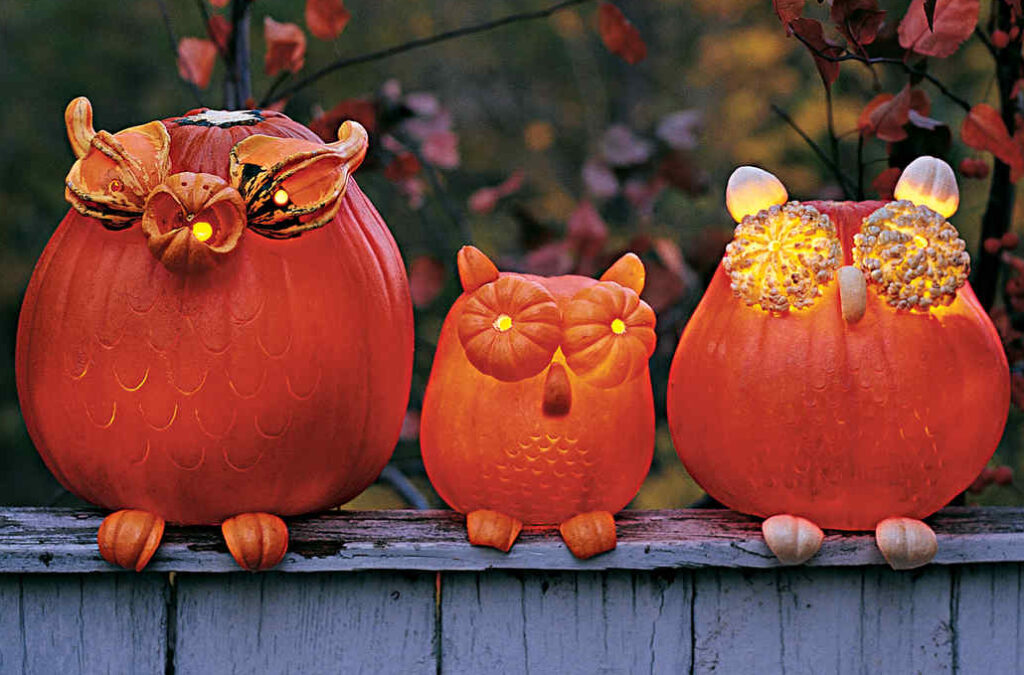 So these pumpkin owls are super unique!
67. Dog- O-Lantern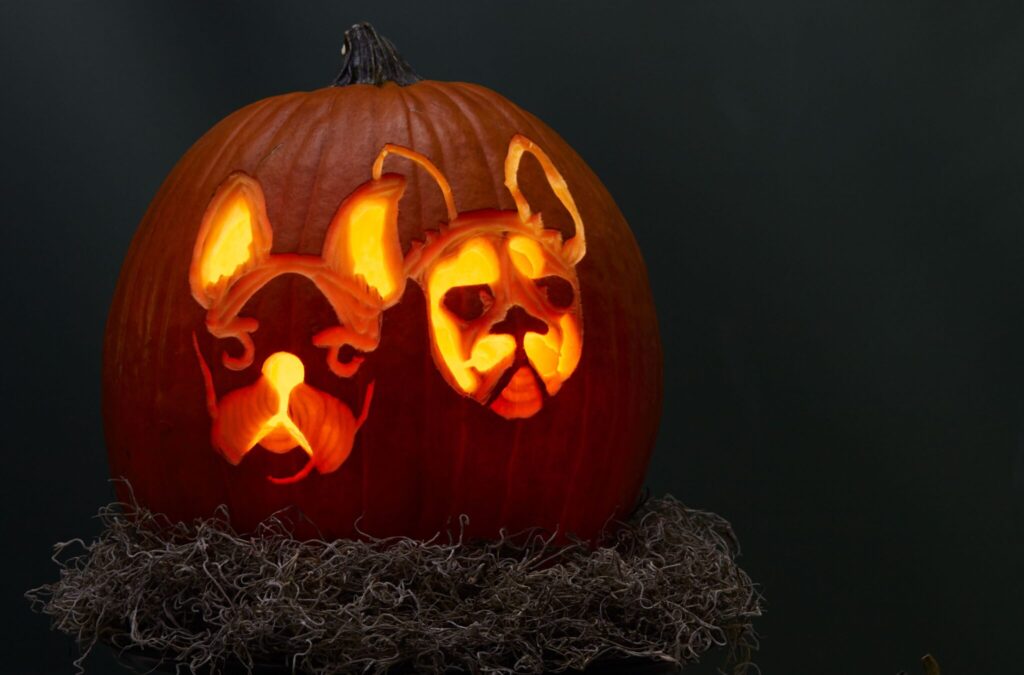 Use a good silhouette picture to help create these fun, pet carving stencils.
68. Haunted House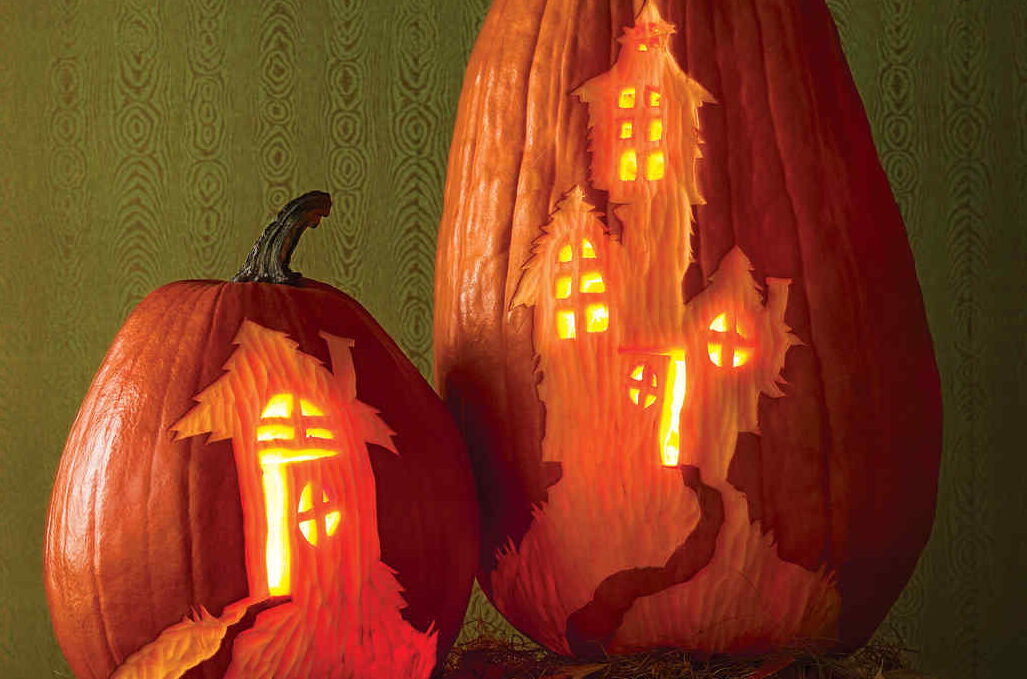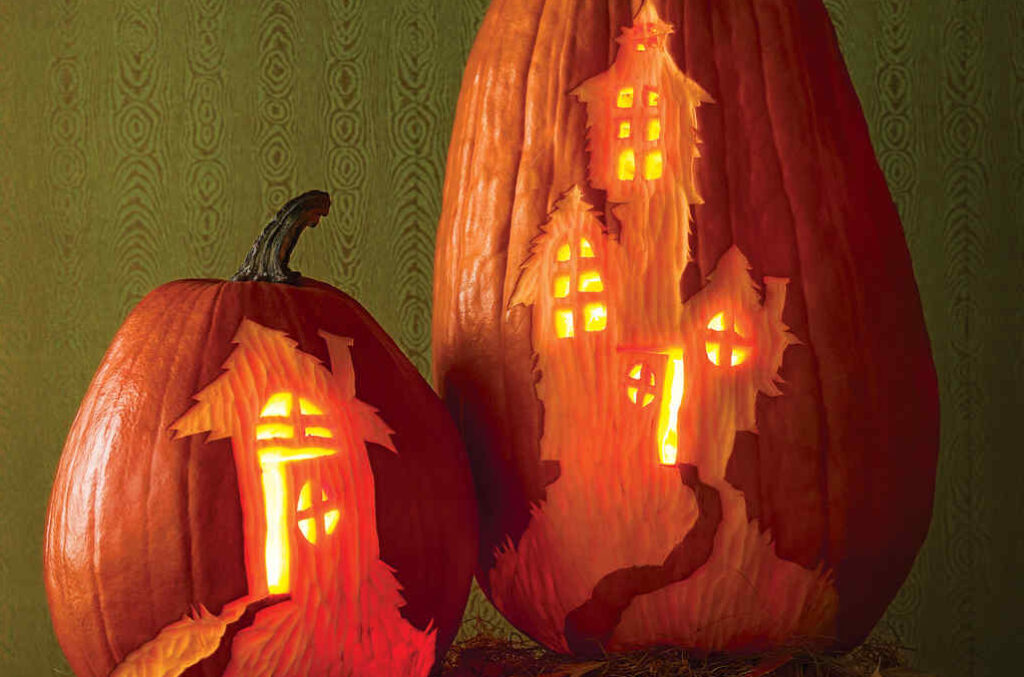 Choose from 1 of 3 free pumpkin patterns. The list of templates is on the side of the page.
69. Snake Pumpkins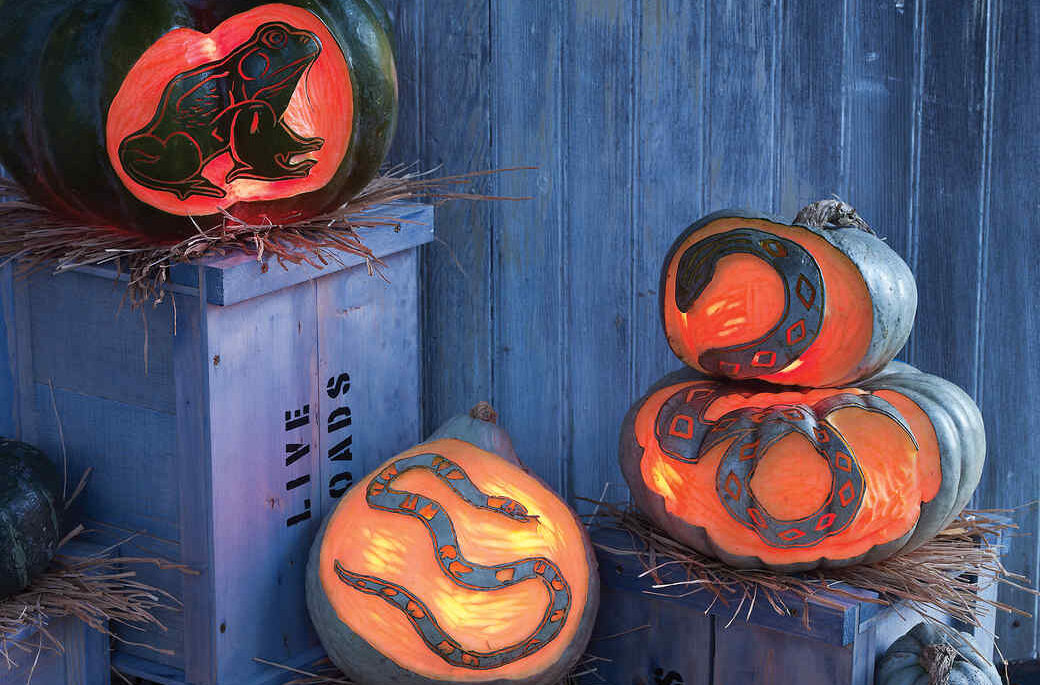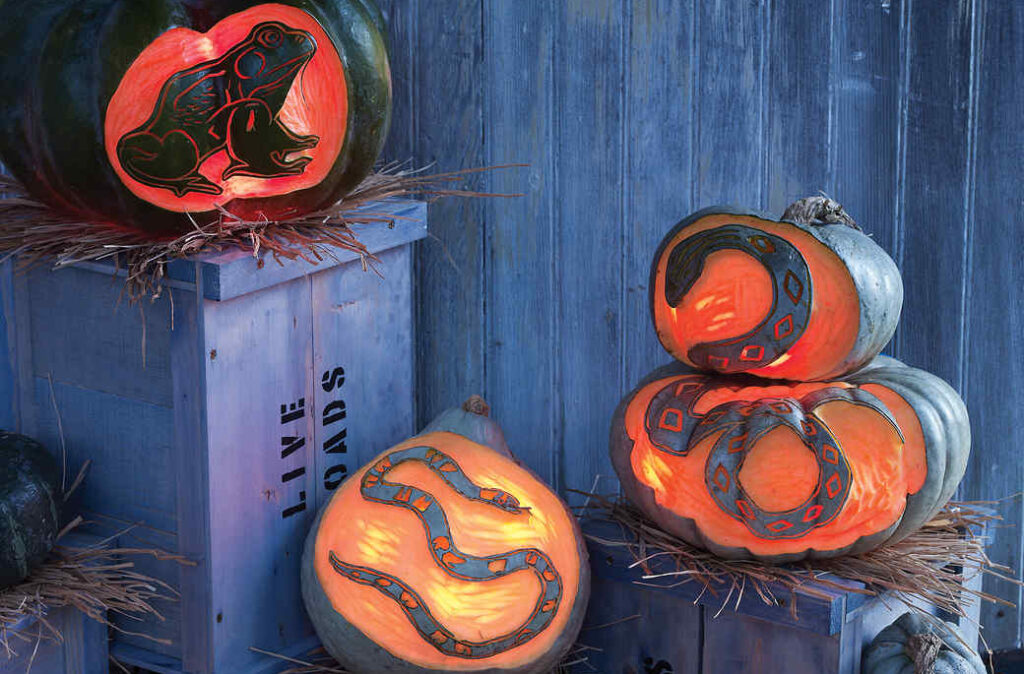 Use these unique templates to create reptile pumpkins.
70. Fox and Bunny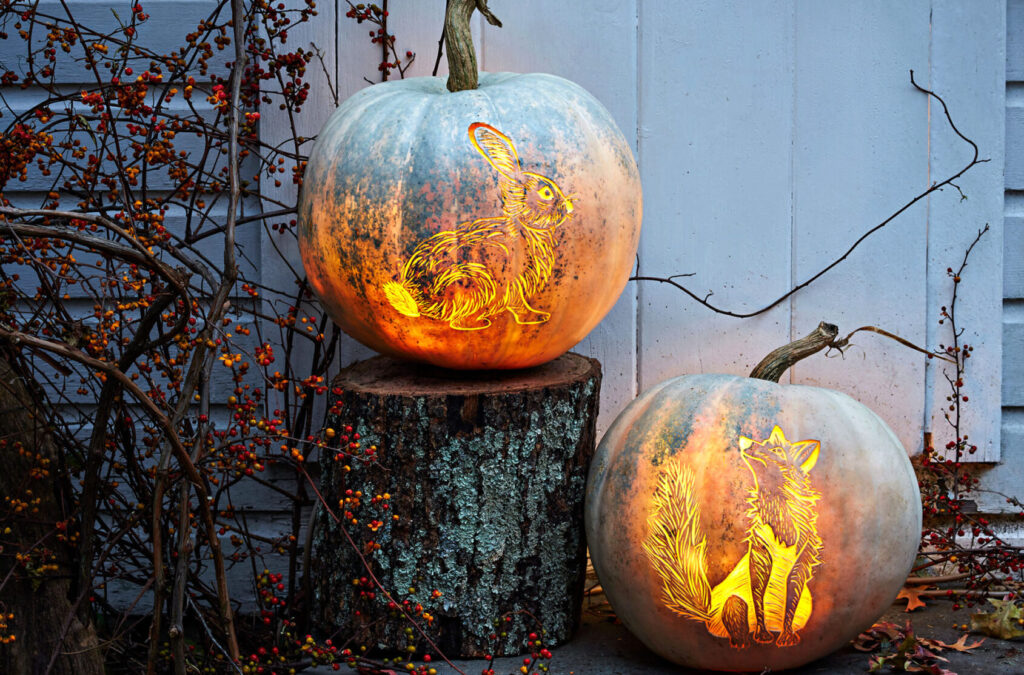 Gorgeous, whimsical pumpkins with free carving templates!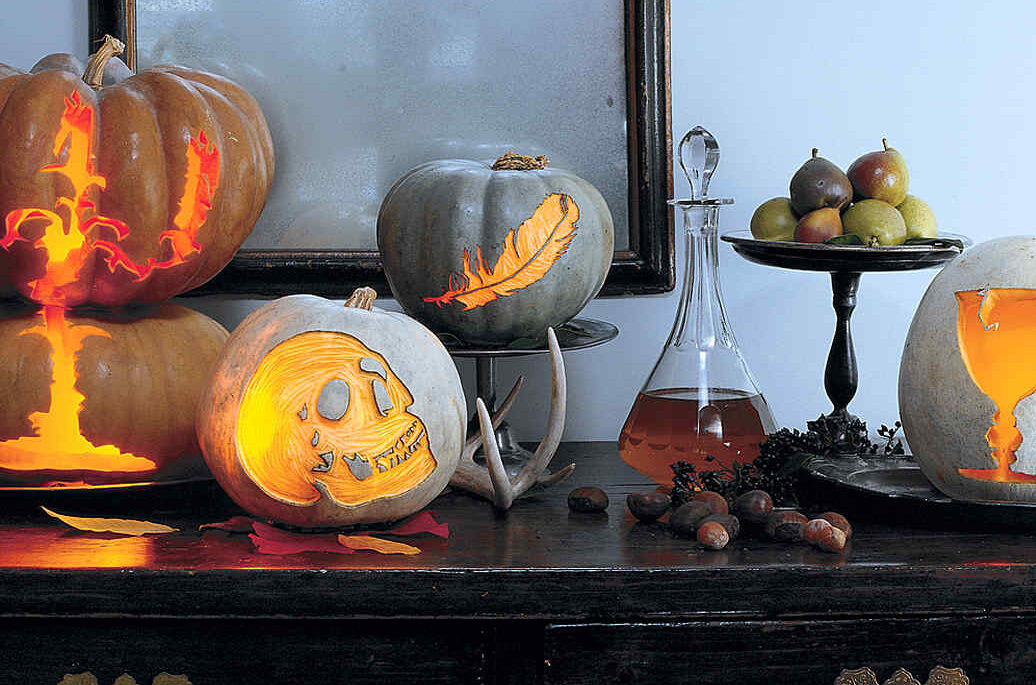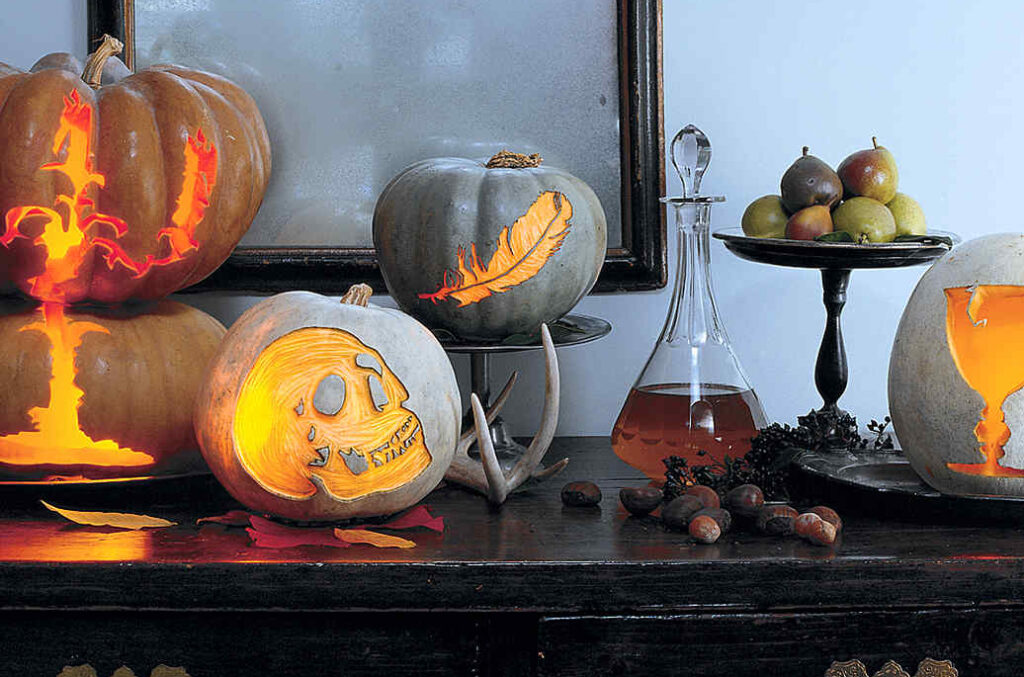 These different Victorian styled Halloween pumpkin patterns are the perfect inspiration as Halloween pumpkin carving ideas.
72. Cat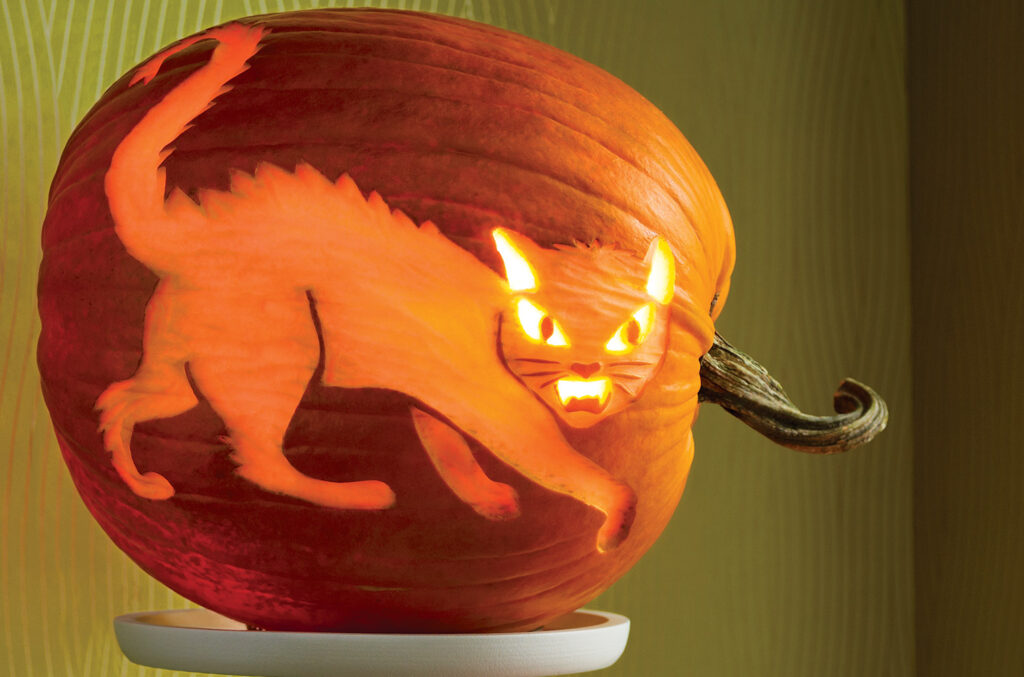 Turn your pumpkin carvings into masterful art pieces this Halloween.
73. Mouse House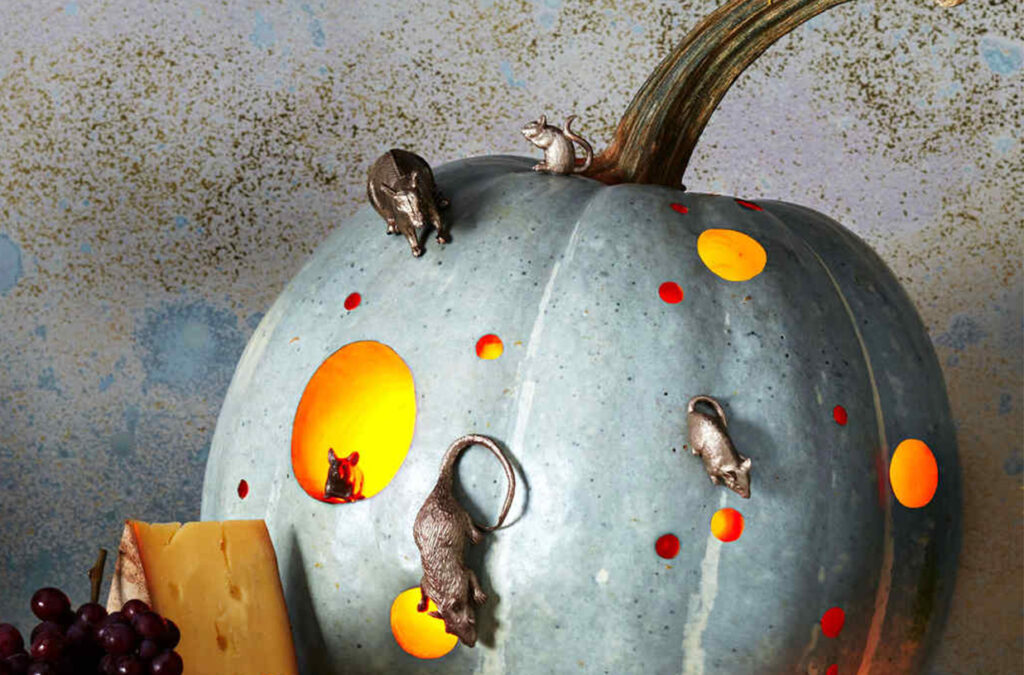 This strange mouse house is what you need to make your Halloween carving super unique!
74. Lace Patterned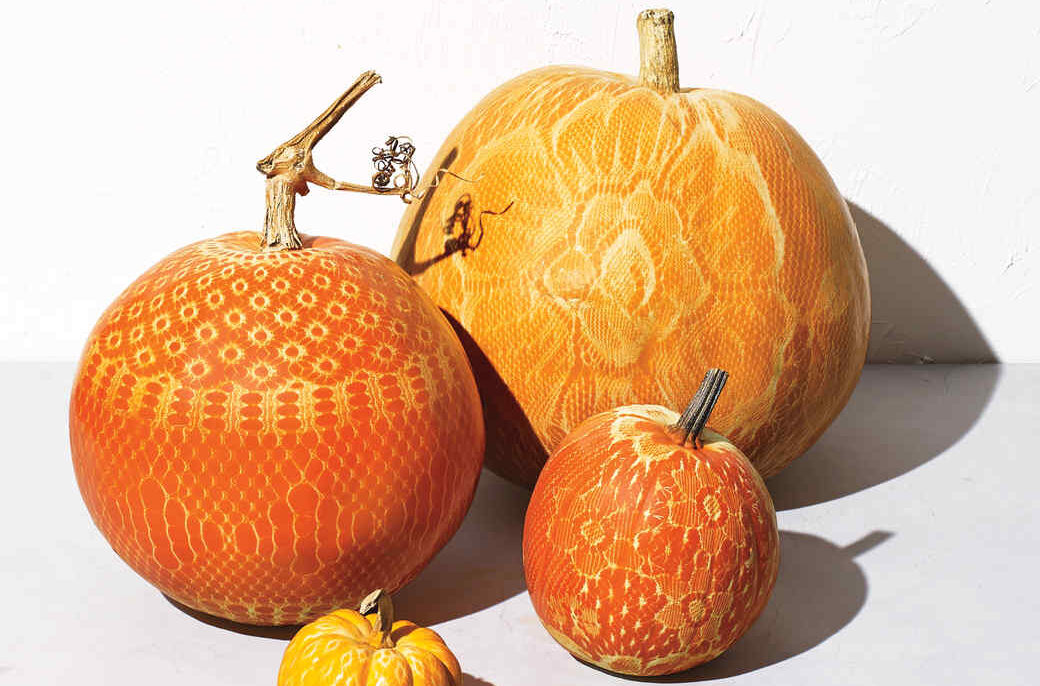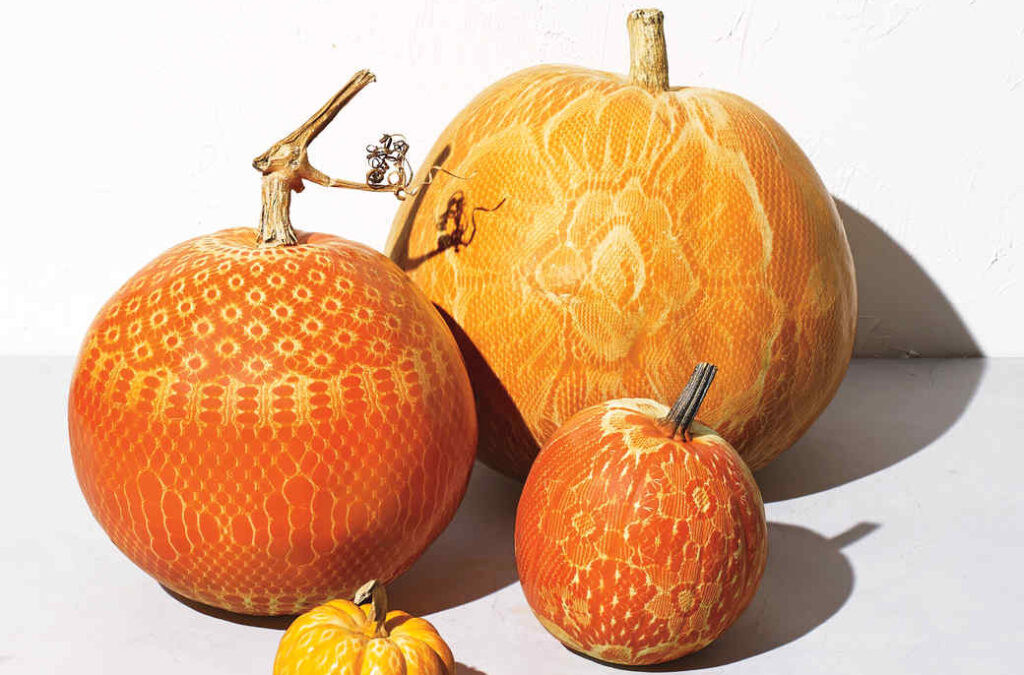 These lace pumpkin patterns are so creative and just awesome!
75. Pattern Pumpkin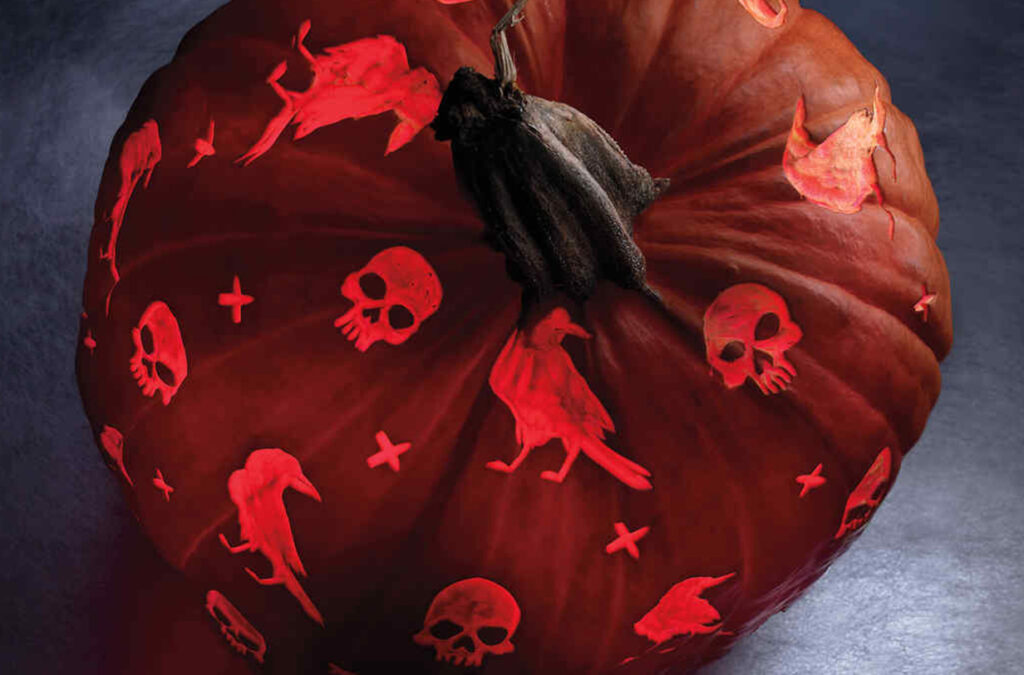 Make a pumpkin pattern that wraps around the whole pumpkin.
We hope you got all of the pumpkin carving ideas and inspiration you could dream of! For more ways to make this the best fall ever, click over to our: