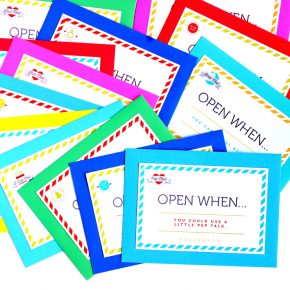 Open When Letters - Ideas To Get You Started
Wouldn't it be great to have a love letter ready to go for your loved one at the moment they need it the most? Open When Letters (also called "Open Me When" Letters) are a unique way to help someone at any moment of need! With these types of letters, you can put pen to paper in advance so that when the time comes, you're ready to be of comfort to someone you love!
Disclaimer: This post contains...
Continue Reading