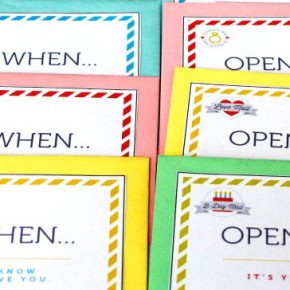 UPDATE: You've been asking us for ideas on what to pair with your love letters and we've listened... BIG TIME! Check out our new printable bundle of ready-to-go, romantic Open When Letters for your sweetie!
Our ALL NEW Open When Letters Kit Contains:
15 Envelope labels that announce "when" to open your fun DIY love letter cards and romantic gifts.
15 Cute coordinating love notes to capture a message just for his or her eyes.
Small printable gifts...
Continue Reading